If you are looking to save time and go straight to your resort hotel room, the Disney World Online Check-In system is for you! It's super easy to use and will start your Walt Disney World vacation off in the right way.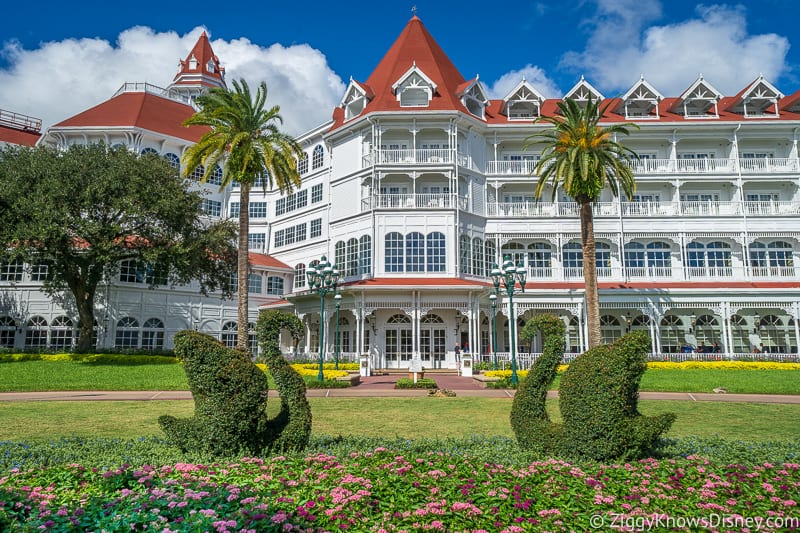 In this post, we'll be reviewing the Online Check-In in Disney World and telling you everything you need to know about it.
We'll explain what online check-in is, step-by-step instructions on how to use it and why it's so important to use when Disney World reopens.
We'll also compare all the pros and cons of Disney's Online Check-In and let you know when you should use it and when it might be a good idea to do a standard check-in.
We've been able to use it many times on our trips to Walt Disney World and for the most part have had great experiences with it. It's a useful option, especially for families on-the-go and who are trying to make the most of every minute of their trip.
What Is Disney Online-Check-In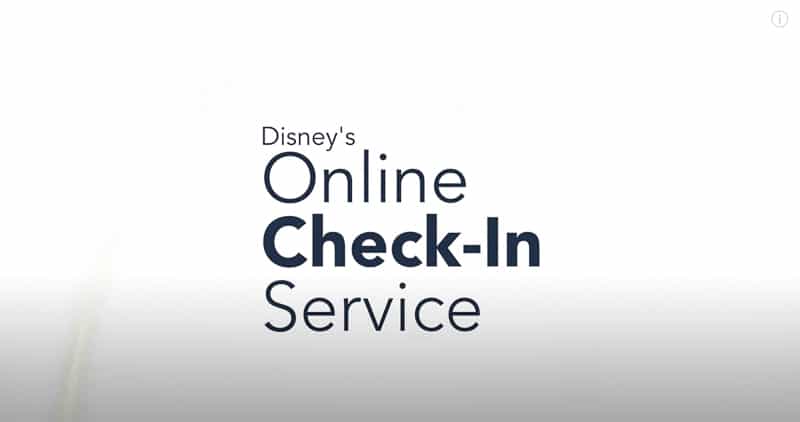 How many times have you been on vacation and arrived at your hotel, only to find a giant line in the lobby of guests waiting to check in? What if I told you you didn't have to ever face that problem again? Enter the Disney World Online Check-In service.
Any guest staying at a Walt Disney World Resort hotel has the option of skipping the traditional check-in process when arriving, and instead of checking in ahead of time from home!
With Disney's Online Check-In you start the process from your electronic device at home. Then once your arrive and your room is ready, you will receive a text notification telling you that your room is ready.
In the meantime you can explore your hotel, visit one of the Disney theme parks or grab a bit to eat while you are waiting. In some cases, the Online Check-In even helps get your room ready faster than usual.
Which Disney Word Resort Hotels Use Online Check-In?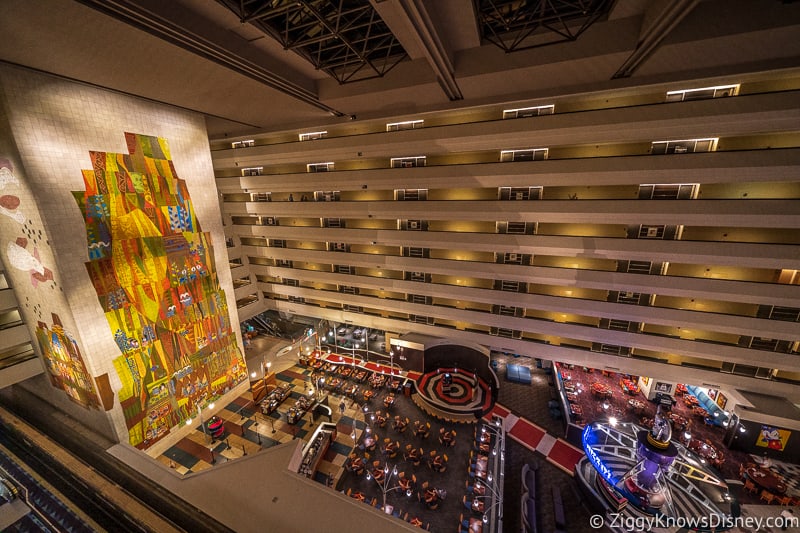 Disney's Online Check-In is available to use at all Walt Disney World Resort hotels that are owned and operated by Disney themselves. This includes:
Standard Disney World Hotel Rooms
Disney Vacation Club Villas (DVC)
Club Level Rooms at all resorts
Disney's Fort Wilderness Resort & Campground
Online Check-In is NOT available at the Swan and Dolphin Resort hotels since it's not technically owned by Disney.
If you are venturing outside of Walt Disney World, you can also use the Online Check-In at Disney's Hilton Head Island Resort and Disney's Vero Beach Resort.
Why Important After Disney World Reopening?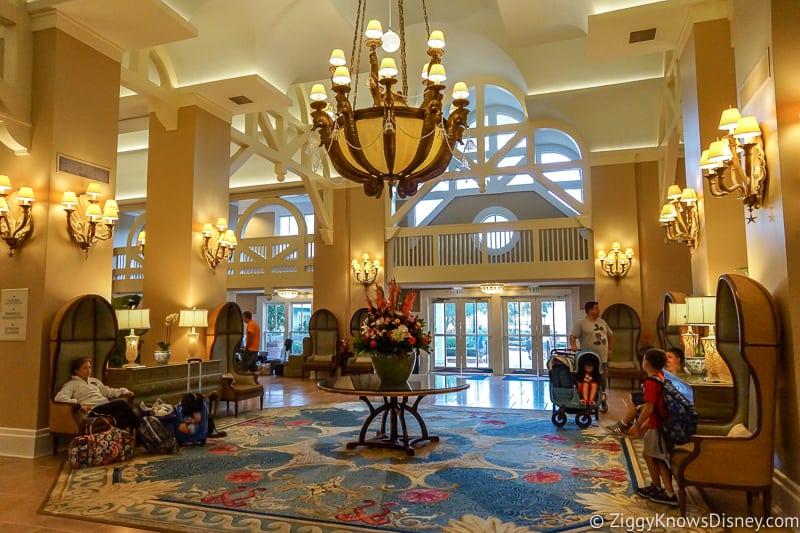 Even though the Online Check-In system at Disney World has been around for a while now, it's about to get a lot more important for guests. Due to the current health crisis, the Walt Disney World experience is going to be much different the next time you go, with many new safety measures being put in.
It was obvious that in order for Disney World to be able to reopen, they would need to cut down on crowds and keep guests as distant from each other as possible, among other things.
Disney's Online Check-In does just that by allowing guests to bypass the lines in the hotel lobbies and go right to their rooms. The fewer interactions with other guests or Cast Members that occur, the more likely Disney is to succeed in staying open.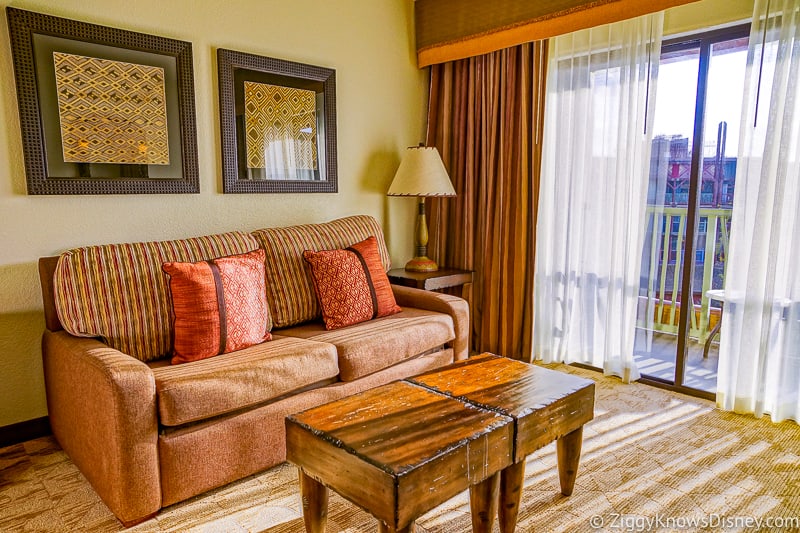 The latest updates show that Disney is strongly pushing guests to use the Online Check-In service, with advisories being shown to users in My Disney Experience. Before, Online Check-In was just offered as an alternative option for guests, but now they are really pushing it.
Guests will use it to go straight to their rooms, instead of going to the front desk when they arrive to limit interactions. The front desks in the hotel would still be open to help them with other needs during their stay.
When you enter My Disney Experience and go to view the "Resorts" section of the app, a message pops up on the screen telling guests it's important to use the Online Check-In service when possible.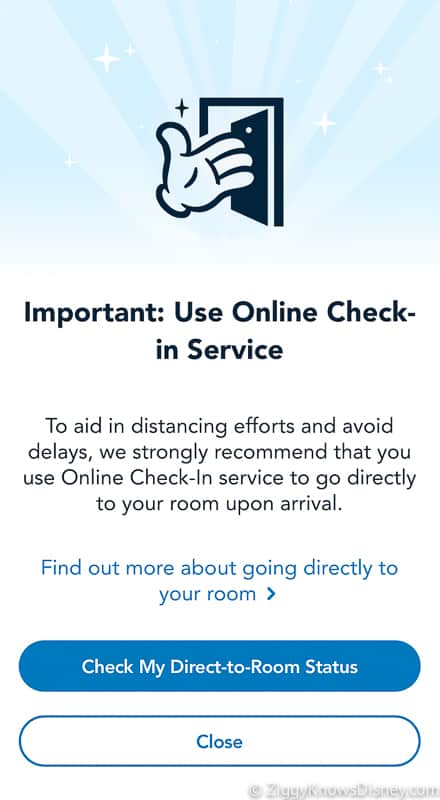 "To aid in distancing efforts and avoid delays, we strongly recommend that you use Online Check-In service to go directly to your room upon arrival."
From that page, you can go to another one where you can learn more about "going directly to your room," or "Check Your Direct-to-Room Status."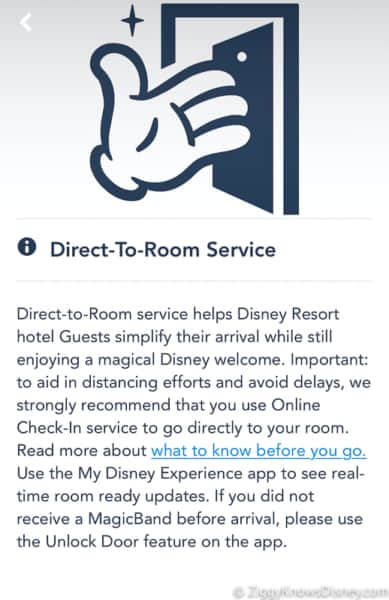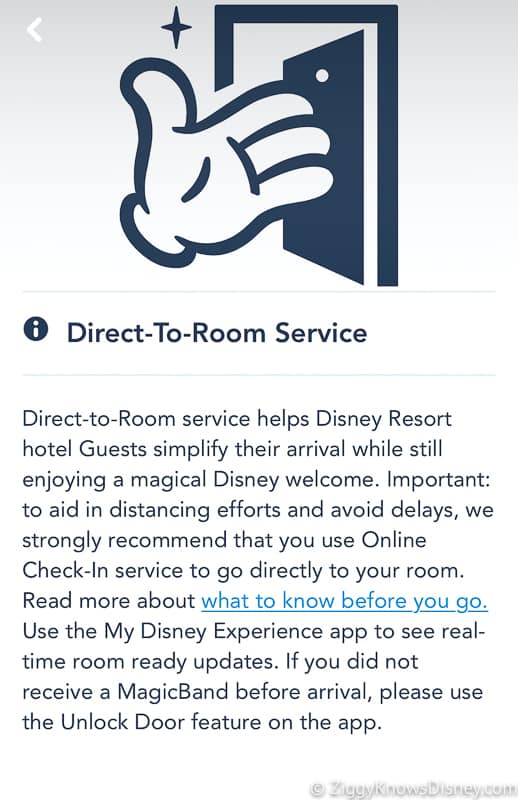 There were rumors that Online Check-In would become mandatory once Disney World opens back up. This rumor comes from screenshots of the My Disney Experience app that were taken during the Disney Closure which showed Online Check-In as being required.
At this point in time, it doesn't look like going directly to your room will really be 100% mandatory, there are some guests who just don't know how to use My Disney Experience. However, since the majority are able, Disney is highly encouraging it in emails before you leave for your trip.
You can read our post for the full list of New Changes and Safety Guidelines coming to Disney World when it reopens.
What Time is Check-In at Disney World Resorts?
The standard check-in time for Walt Disney World Resort hotels is 3:00 pm for a regular room. For Disney Deluxe Villas the check-in time is 4:00 pm.
Using Disney's Online Check-In service doesn't mean that you an earlier check-in time. There are no early check-ins in Disney World Hotels that are scheduled. Using the online service can help though, and it sometimes results in faster check-ins.
When Can You Do Online Check-In for Disney World?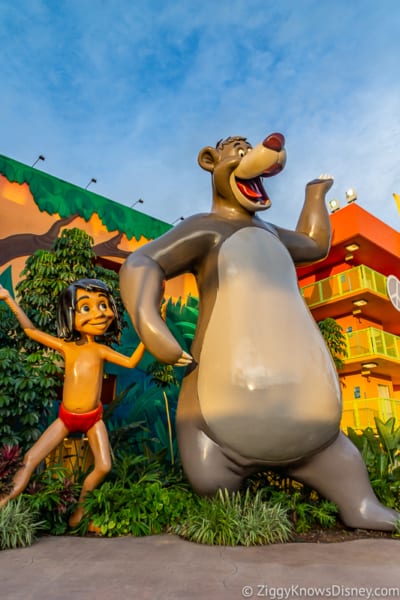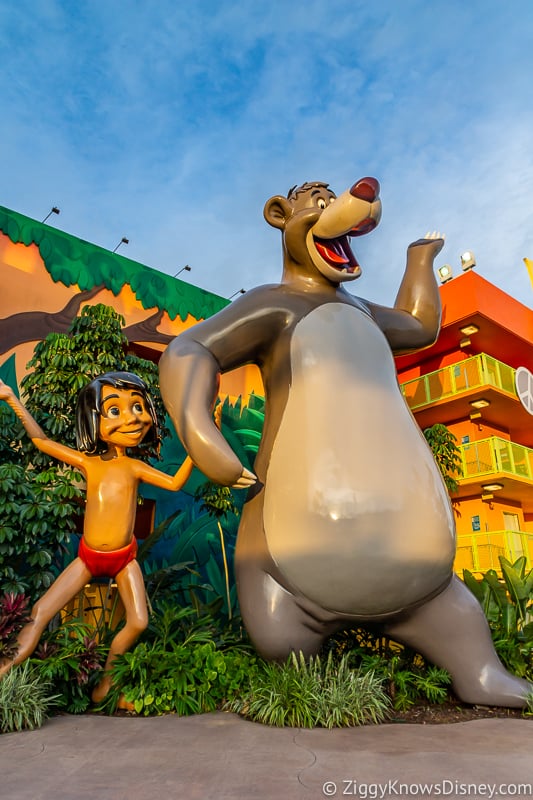 Disney World's Online Check-In service is available to guests 18 years and older 60 days before their scheduled arrival date.
Also, if you didn't get your MagicBands shipped to you before your arrival date, you will have to do an in-person check-in upon your arrival to pick them up.
Before You Go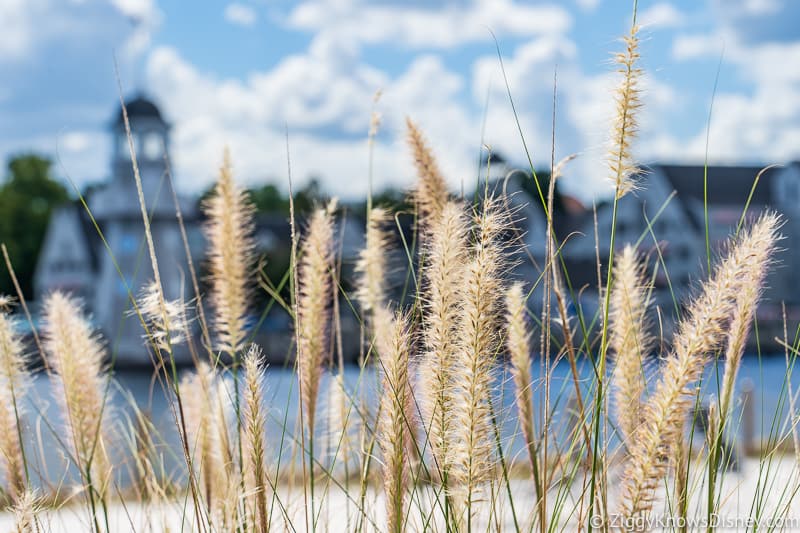 While using Disney's Online Check-In is extremely easy, there are a few things you need to know and prepare before you check-in for your vacation.
Reservation Number
At some point, before using the online check-in you will need to add your reservation to your My Disney Experience account. This is especially important with DVC members. Without that number the system won't be able to check you in.
Party Contact Information
You will need to provide the contact information of all guests on the reservation during the online check-in process. This includes:
Names of everyone on the reservation
Arrival and Departure times.
Address
Cell Phone Number/Email Address
Having your contact is important for the notification process since Disney will use that to tell you when your room is ready.
MagicBands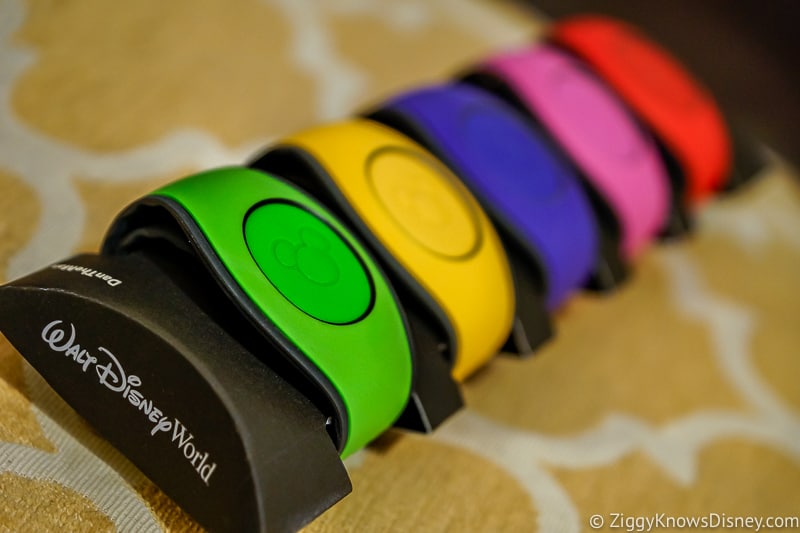 You need to make your MagicBand selections for your upcoming trip, before starting the online check-in process. This can be done by logging into your My Disney Experience account on Disney World's website.
There you can make any color selections of modifications you like. If you use the app on your mobile device, it only allows you to choose whether or not you want the MagicBands.
Credit Card
You will need to keep your credit card on file to allow for charging privileges on the room and to pay your hotel balance and holding fee.
No Reservation Modifications
Online Check-In is for check-ins only. If you need to modify or change your actual reservations, you will need to speak with your travel agent or a Disney representative at (407) 939-6244.
Room Requests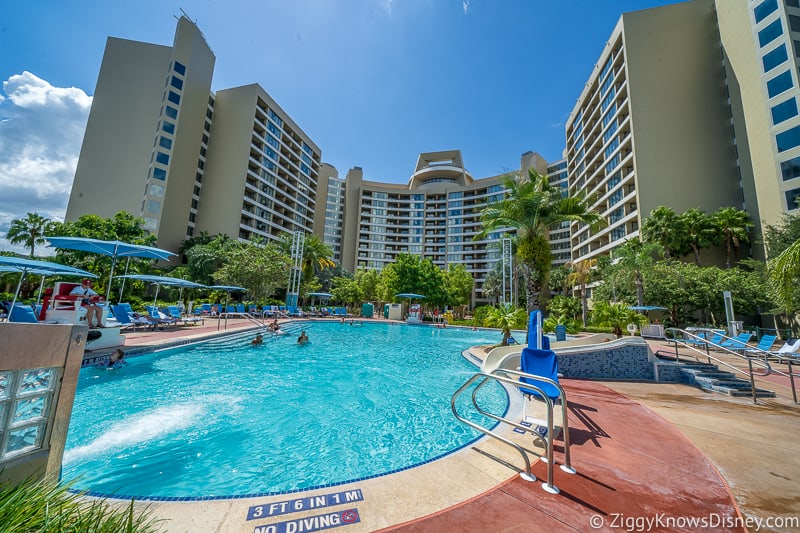 You might have some special room requests like staying in a specific building of the hotel or having a certain view type. To do this, special room requests are possible in the online check-in process.
Some of the choices are:
Near the lobby
Near the pool
Near an elevator
Ground-floor room
Just remember that room requests depend on availability. Many of those options are popular and it doesn't mean you are going to get it just because you requested it. Choose whichever is the most important to you and set it as the priority to make it more likely.
Service Your Way
Did you know you can save money on your Walt Disney World Resort hotel room by turning down housekeeping during your stay? Save $10 per night of your stay (minus 1 night) through a Disney e-gift card.
How to Use It? How Does Online Check-In Work at Disney?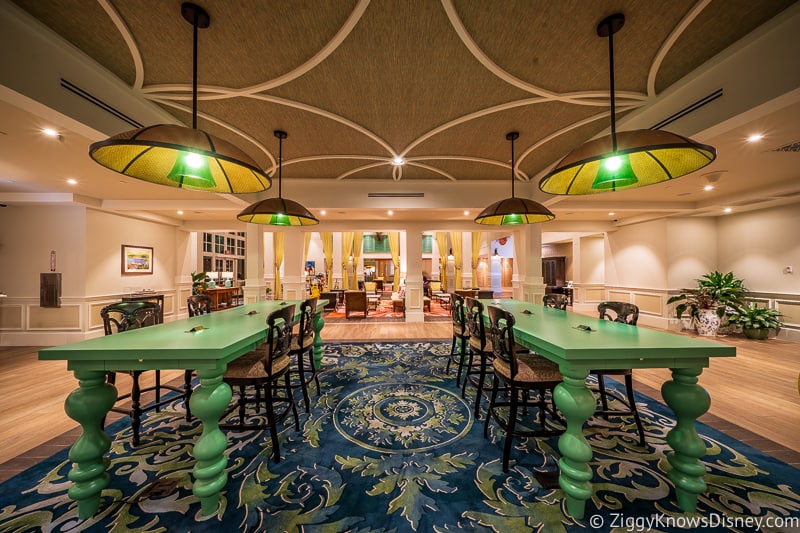 Now that you have everything ready, we are ready to start the Online-Check process.
In order to access Disney's Online Check-In, you need to log in to your account in My Disney Experience. This can be done in the app on your cell phone or mobile device, or by going online to the website using a computer.
Here are the steps to complete the process:
Log in to your My Disney Experience account in the app or on the website.
Go to the "My Plans" section in My Disney Experience.
Click "Start Check-In" to enter your reservation page.
Confirm your email address and phone number for notifications when the room is ready.
Add your arrival time.
Add your credit card for charging privileges.
Set your MagicBand PIN. This 4-digit code is used for charging things to the room.
Select your "Service Your Way" settings.
Make special room requests
Agree to policies / Finish Online Check-In
Here are some screenshots that will help you see exactly how to do the online check-in process:
First login to the My Disney Experience (or on the website):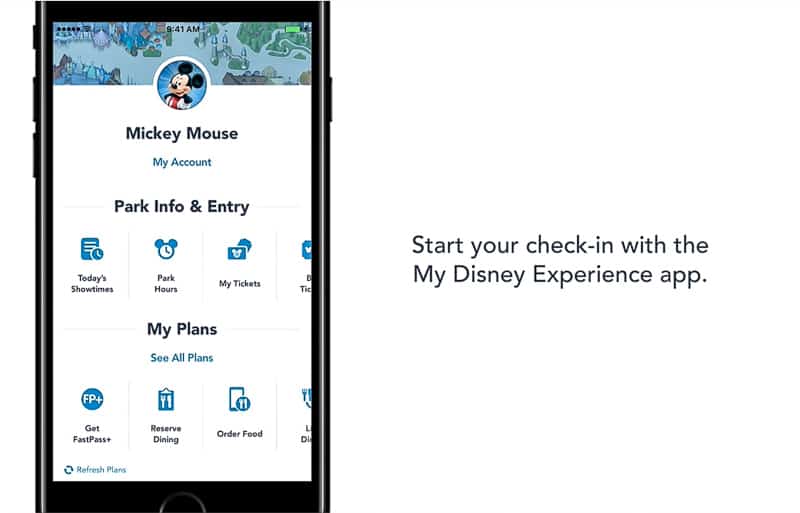 This is the screen you see when you want to start the online check-in process: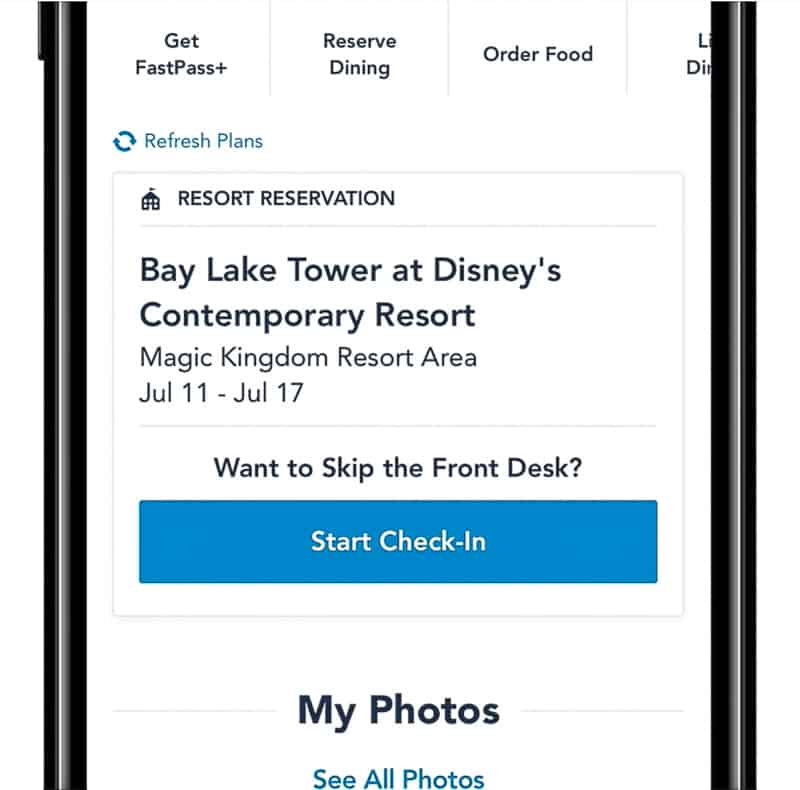 Set your email address and mobile phone number for notifications: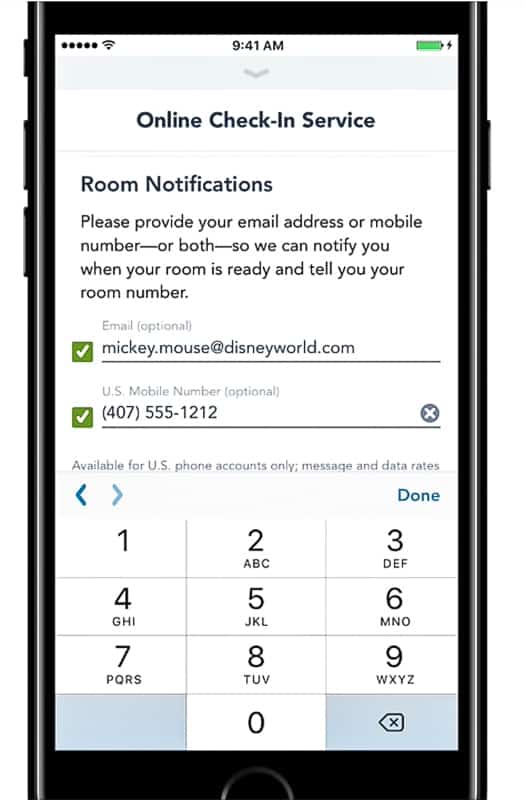 Set your arrival time: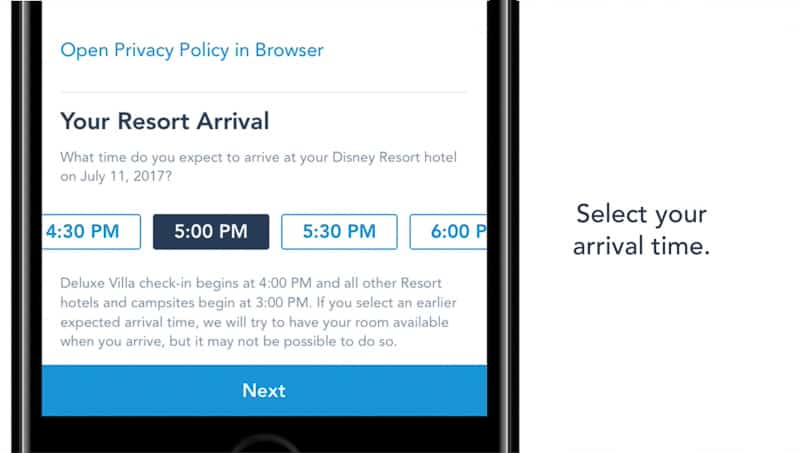 Make any room requests: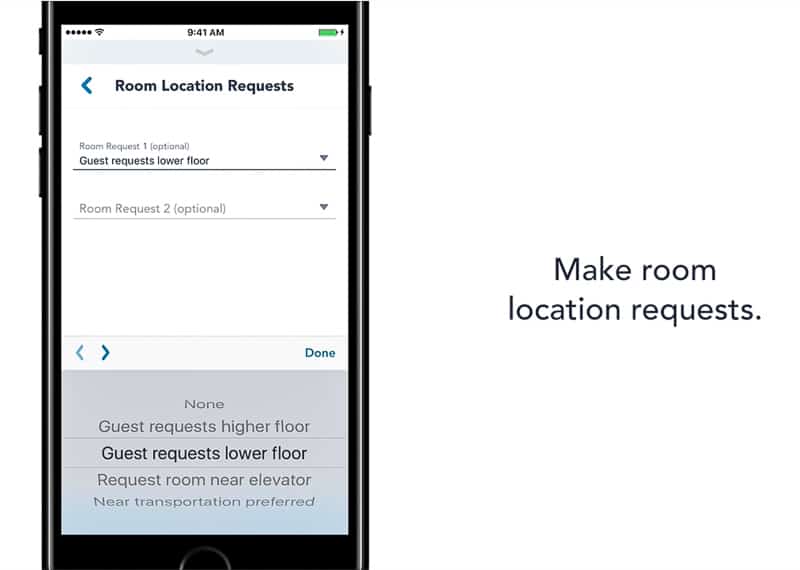 You can choose if you prefer to have your room ready quicker or have your requests fulfilled: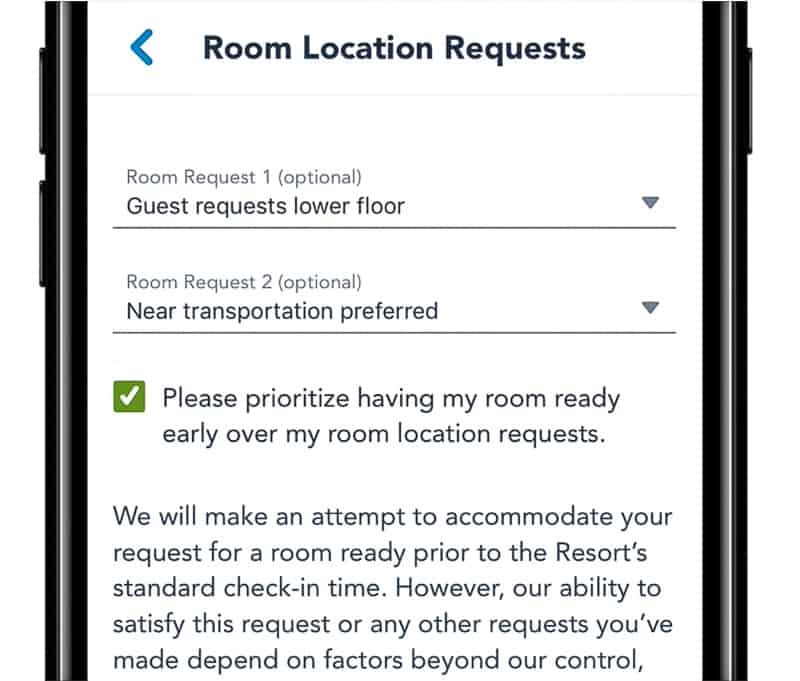 Set your credit card info and review everything: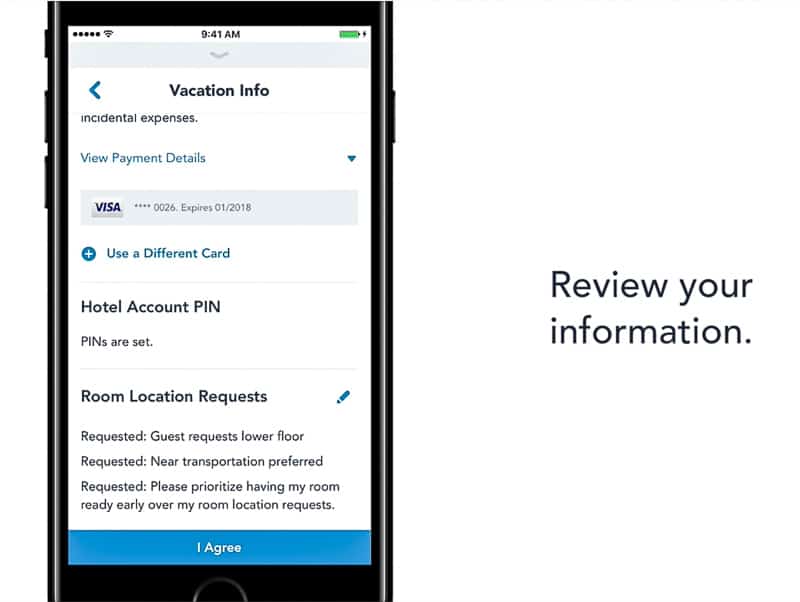 That's it, you're done! Now just wait to get your notification that your room is ready.
Things to Keep in Mind
I told you that was simple. Here are some things to keep in mind during the Online Check-In process:
If you select "Not Sure" while setting your arrival time, it defaults to 11:00 am.
Don't forget to add your mobile phone number to the check-in for notifications when the room is ready.
The credit card number you add to the reservation will be connected with your MagicBand and give you charging privileges in Disney World. This credit card will automatically be associated with ALL members of your reservation. To add different cards for different guests, you'll need to visit the front desk.
The same is true with the MagicBand PIN you set up. That number will be assigned to ALL members of your party. Any changes will have to be made at the front desk.
Guests have the option to make two room requests per reservation. Put the one that is most important to you at the top so it gets prioritized.
Notifications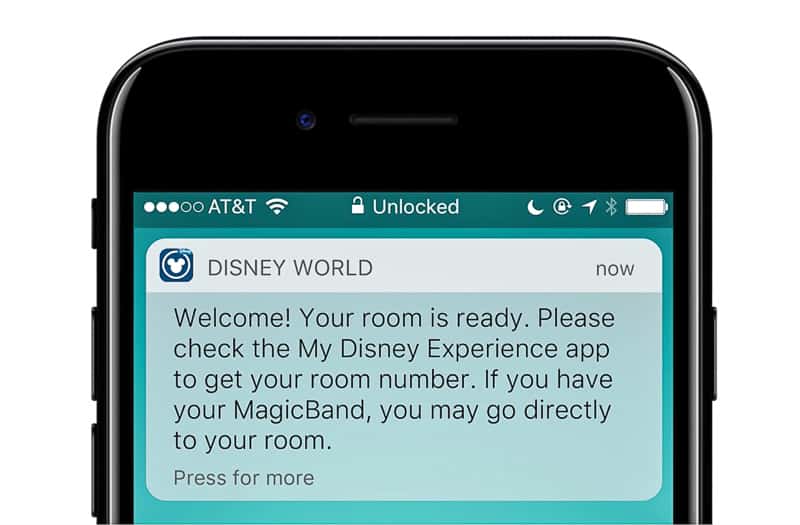 Once arrived at the resort hotel, there are two ways guests can be notified that their room is ready:
Phone Message Notifications
Check "Direct-to-Room Status" on My Disney Experience app.
On your arrival day, you will receive a "Room Ready" notice on your phone when you can go to your room. If your room is ready upon arrival, you can skip the front desk in the lobby and go straight to your room.
If your room isn't ready once you arrive at your resort hotel, then the message will notify you once it is. Once it is ready, you'll get a message telling you the theme, building, location, and room number and you can go directly there.
You also can check your real-time "Direct-to-Room status by using the My Disney Experience app. On the day of arrival, just go into "My Plans" and click the button to see if the room is ready or not.
The room check-in is usually between 3:00 and 4:00 pm in most Disney World Hotels, so if you show up before that, there is a good chance you'll have to find something to do in the meantime.
If that happens, you can leave your bags with Bell Services at your hotel and then go off and do something else. Depending on how much time you have, we recommend visiting one of the theme parks, or taking a nice and relaxing day by the pool.
If you don't get a message, you can check in on the status of your room at the front desk.
Unlocking Your Door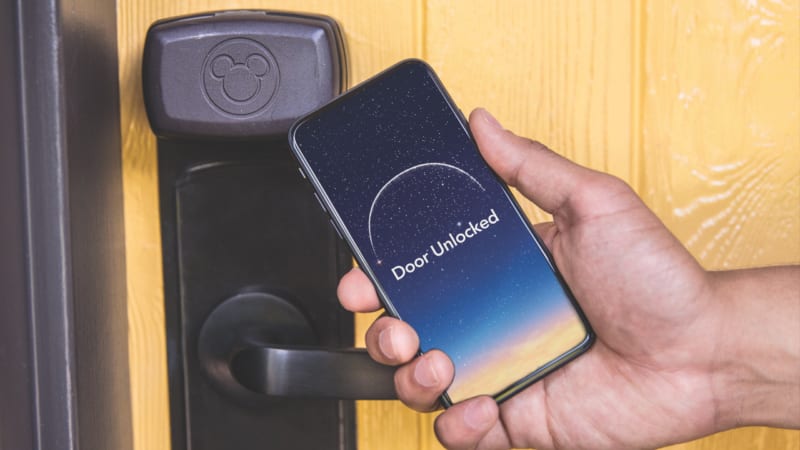 Once your room is ready and you get notified, head to your room. To unlock your door you can use your MagicBand or the My Disney Experience app on your phone.
Pros
Now that you know how to use Disney's Online Check-In, we're going to share all the pros and cons of it with you.
1. Go Right to Your Room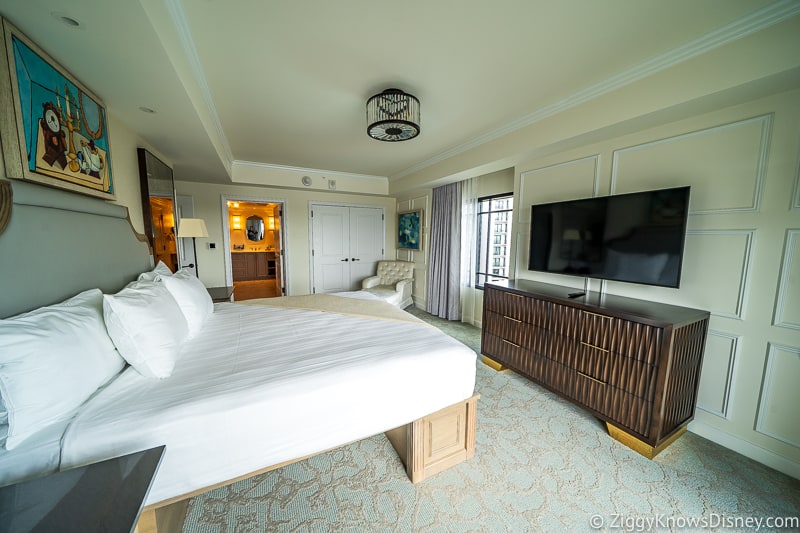 As long as you get your MagicBands sent to you before you leave for your vacation, there is no need to go to the front desk. Especially if you are arriving in the afternoon or evening, you can start heading to your room the minute you get to the resort.
Saving time is the whole point of the Online Check-In service and not having to go to the lobby will do just that. You'll also save some extra steps that you would otherwise have to do going to the lobby and then over to your room.
Having the MagicBands is the key to all this because if you don't have them you'll have to stop by the front desk and pick them up, ruining the savings in time you'd otherwise have.
2. No Waiting in Lines
Right now this is especially useful as spending as little time possible in big lines is more important than ever. There is no need to wait in line because all the normal info the front desk gives you is already taken care of with Online Check-In.
This is especially useful if you are arriving with Disney's Magical Express right at peak time. There's nothing worse than being on a loaded bus of other guests just arriving and then having to wait in that huge line
Again, all of this means you are going to save time, which you can instead dedicate to having fun!
3. Could Lead to Early Check-In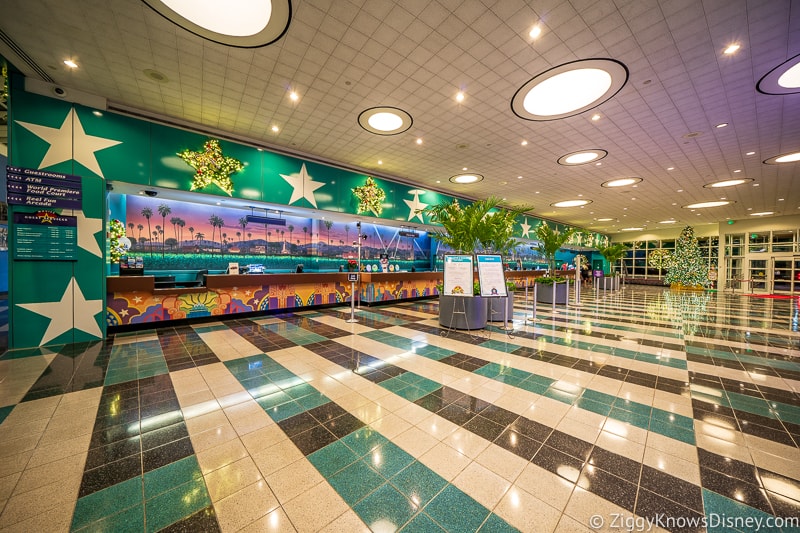 While Disney doesn't guarantee that your room will be ready before 3:00 pm, using the Online Check-In does sometimes speed up the check-in process.
Since using this service tells Disney ahead what time you'll be arriving at the hotel, they usually will try to have your room ready as soon as possible. They have dedicated staff to help with the check-in process, and if they know you are coming, this sometimes leading to an early check-in
4. Decline Housekeeping
Sure you can do this anyway at the front desk, but we often forget to ask for it. This way you are prompted right during the online check-in process so you won't forget. Again, this will save you $10 per night for all but one of the nights of your stay so it definitely could be worth it!
5. Get to the Theme Parks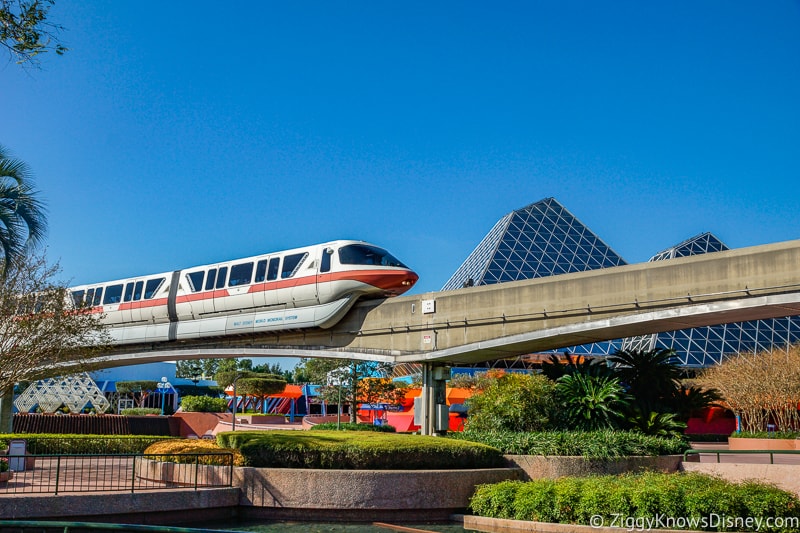 Let's face it, we're really in Disney World for the theme parks, and using the online check-in will get you there sooner!
Your MagicBands will already have your park tickets on them good to go, and you can either drop off your bags at the room or with Bell Services and go! Nothing beats that!
Sign Up For Our Newsletter Today!
Cons
Even though there are many benefits to Online Check-In, it doesn't mean that you always should. There are some cons to using it that you should be aware of and reasons for not using it.
1. No "Welcome Home" Feeling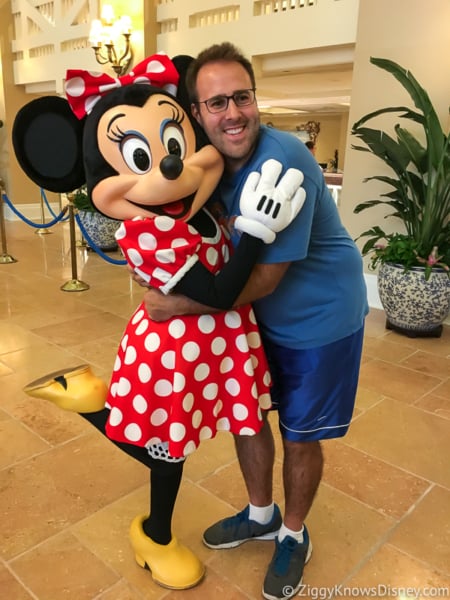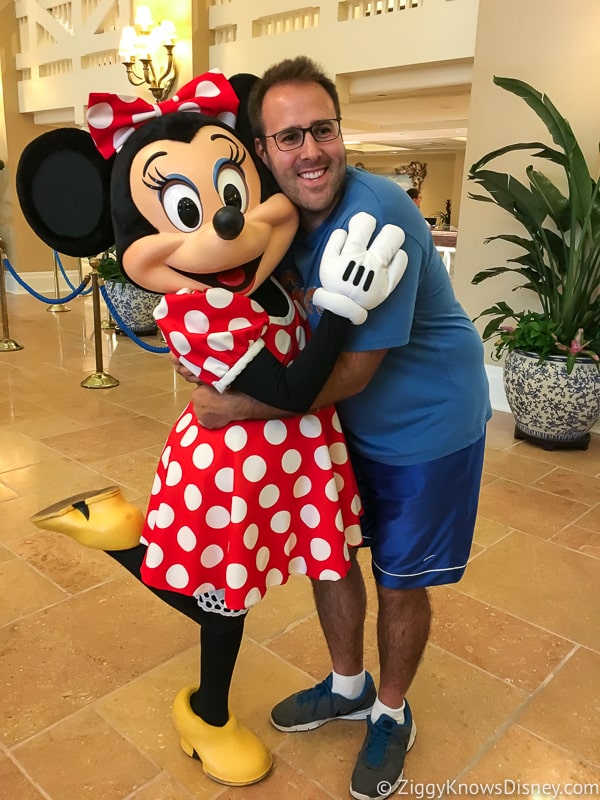 One of the reasons we keep going back to Disney World time after time is that "Welcome Home" feeling that you get once you step foot on property. There is something really special about stepping into the lobby of your resort and being greeted by the super friendly Cast Members.
We think this is especially important if it is your first time in Walt Disney World. When you check in at the desk you will receive a "Your First Time" button to commemorate your trip and adds to the special feeling.
Unfortunately, when you use the Online Check-In service, that special feeling is missing. Unless you walk through the main building, there is a chance that no one will greet you as you walk directly to your room. You lose that "Welcome Home" moment and all those extra personal touches that Disney is known for.
2. MagicBand or Credit Card Problems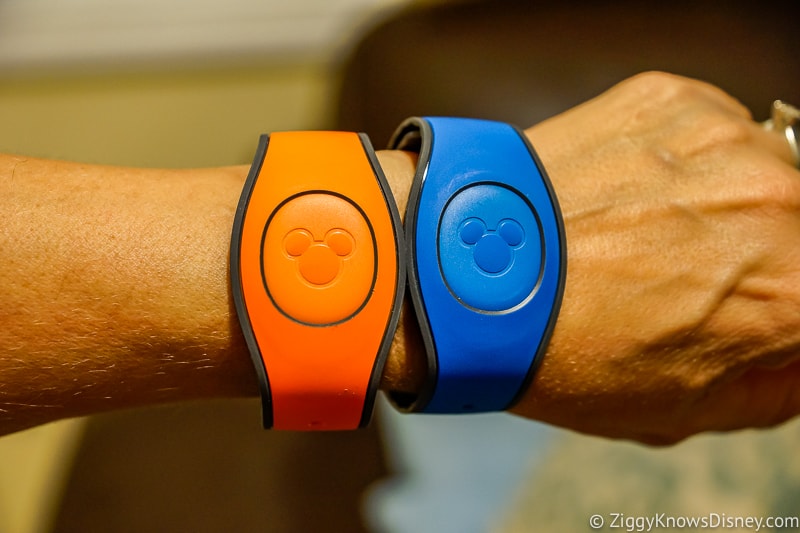 By far one of the biggest problems with Disney's Online Check-In is issues with your MagicBands or credit card.
If you followed the directions above, you should have got your MagicBands delivered to you in the mail before you left home. For the most part they work just fine as is, but it has happened to us multiple times that when we get to the hotel, our MagicBands don't work and we can't open the room.
It's also very common for there to be a problem with how your credit card is linked to your MagicBand. Then when you try to buy something, you find that it doesn't work at all.
Both of these problems mean that you are going to have to stop by the front desk in the lobby to get them resolved anyway. The worst-case scenario is when you think your MagicBands are working and you show up at the theme park only to have a problem. Waiting in line there to resolve it is a nightmare.
We recommend you check them before leaving your hotel. We usually buy something small in the gift shop like a bottle of water just to make sure everything is working properly.
3. Special Requests
While you can make some special requests during the online check-in process, your options are limited to selecting your preference for room location. You are able to request what type of room you prefer but not to be in a specific building or specific room.
If your room or any other special request is of a high priority to you, we recommend going through with a standard check-in. We've found better results in getting what we wanted if we talk with a real person and let them know how important our request is. There is also less room for a misunderstanding, which can sometimes happen with the online check-in.
4. No Upgrades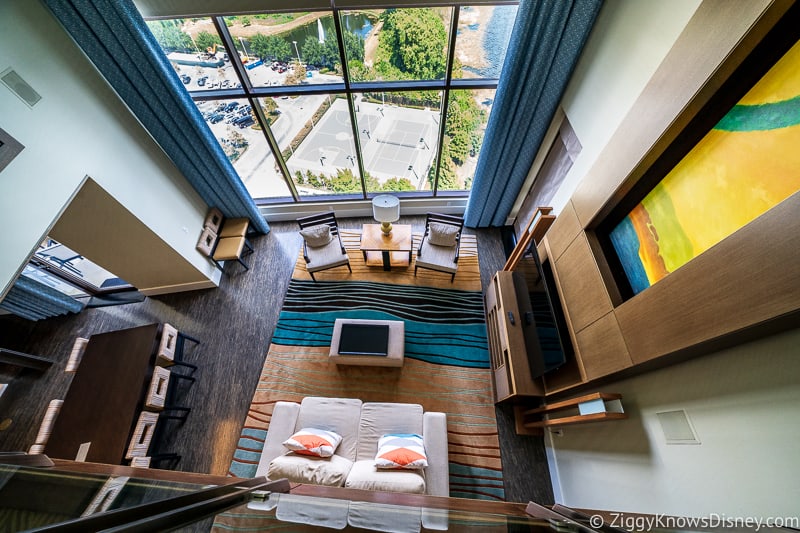 Another downside of using the Online Check-in at the Disney World Hotels is you eliminate the possibility of getting a FREE room upgrade.
If the hotel is not at capacity and you do a regular check-in at the desk, sometimes the Cast Member will surprise you with a free upgrade at no additional cost. It also never hurts to ask while you are at the front desk if they have any upgrades available. The worst they can say is no.
On a recent visit at Disney's Riviera Resort, me and my dad originally had a Tower Studio room booked, by far the smallest room you'll ever see and not not one you want to share with your dad if possible. Since it was a slow time, the front desk automatically upgraded us to a 2-Bedroom suite instead, a room that would normally cost more than double the cost of our room. And they gave it to us at no extra charge!
We never turn down the opportunity for a little extra pixie dust sprinkled on our vacation, and neither should you!
5. Room Wait Times Could Be Longer
While we listed in the "Pros" category that your wait might be faster than normal using the online check-in, at times we've also had to wait longer than usual for using it. If you are in a hurry and have somewhere to be, we've found that expressing that to the front-desk can often get you to your room quicker.
6. No Map or Resort Schedule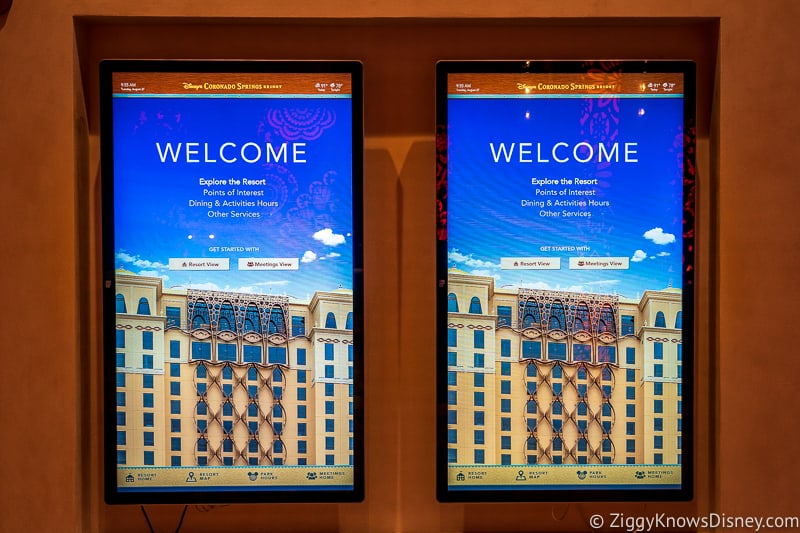 If it's your first time visiting the resort, you might want to pick up a map to find your way around or a resort schedule to know what activities are happening. While the map can be found in the My Disney Experience app, we sometimes like to have a paper copy to hold on to.
Also, if there are any special activities going on that day or week, the front desk receptionist will oftentimes mention them to us, things we otherwise wouldn't have known by going straight to our room.
7. Club Level
Lastly, the Online Check-In might be inconvenient if you are staying in a Disney World Club Level room. You'll need to stop by the front desk to pick up your serving schedule and it's always nice to have a tour of the lounge, so you'll end up stopping by the front desk anyway at some point.
Do You Have to Check-In Before Going to the Parks?
We know that from the minute you get to Walt Disney World you an't wait to get to the parks! One common question we often get asked is: "Do you have to check-in before going to the theme parks?"
The answer to that question is yes. In order for your theme park tickets and Disney Dining Plan to work on your MagicBands, you need to be checked-in. However, you don't have to check-in in person at the front desk. You can use the Online Check-in service no problem.
One important thing to do when using the online check-in is to set your arrival time to BEFORE the time you will be in the theme parks. If you had set your arrival to 4:00 pm and you try to enter the theme parks before that time, you may run into problems.
Should I Do Online Check-In at Disney?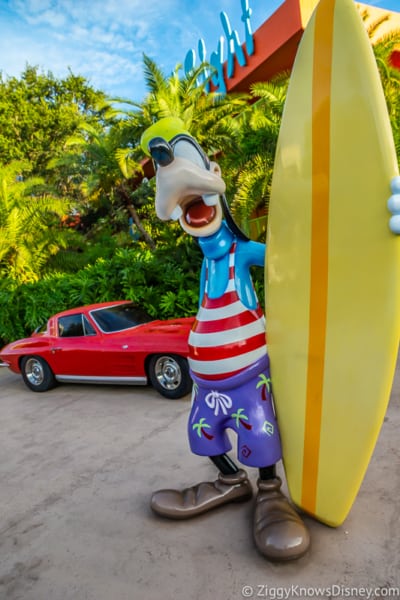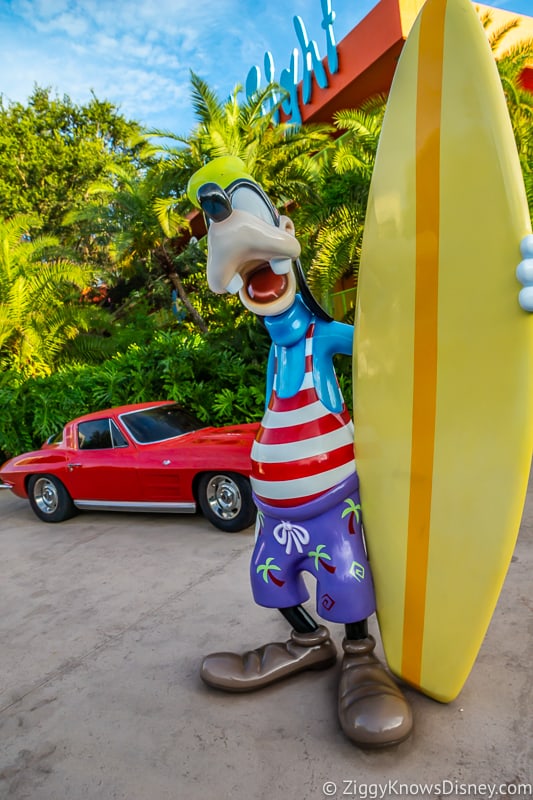 After comparing the online check-in vs. a standard one at the front desk, there are some scenarios where it's better to check in online and some when it might be better to go to the front desk and check-in with a person.
Front Desk Check-In – This is better if you have a lot of questions to ask or special requests. Also better for first-timers or if you love that "Welcome Home" feeling. The only option if you are looking for a free upgrade.
Online Check-In – This is the better option for Disney experts who know their way around the resort and don't have any pressing questions or requests to ask. Better if you are in a hurry and want to get to the parks ASAP.
In the end, it's up to you and your needs. Even if you do the online check-in, you can always stop by the front desk at any time and get your questions answered, or to fix broken MagicBands, so there's not a lot of downside.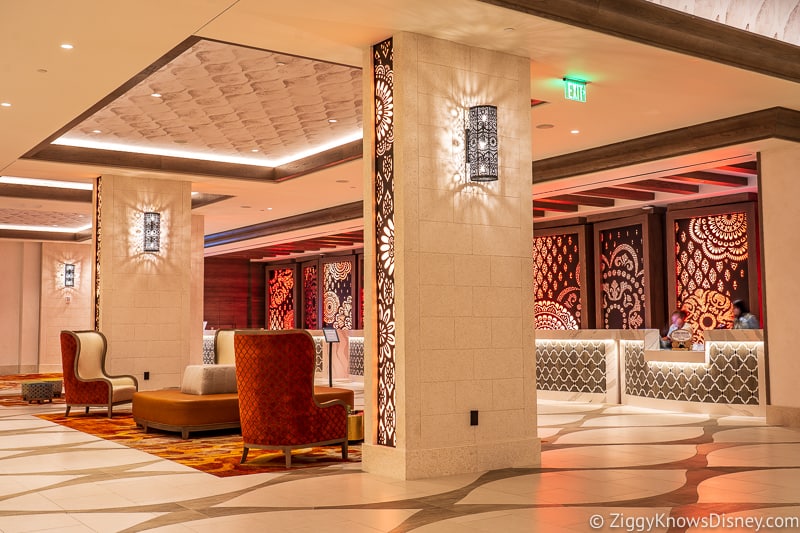 Also at this time if you are worried about your health and trying to stay out of as many lines as possible, the online check-in is your best bet.
For us personally, though, we still prefer the standard check-in to the online version. We love the feeling of walking into the lobby of our favorite resorts and getting that personal touch from the Cast Members that keeps us coming back. We also never skip the opportunity to get a free upgrade, and even if it only happens to you 1 out of 10 times, it's worth trying.
Our suggestion is to make your arrival day an easy day where you can stay by the pool and relax after your long journey. Doing it this way, you won't be in a big rush to get to the theme parks right away, making the check-in process a bit more simple.
That said, we think Disney's Online Check-In is a great addition and wonderful option if you want to save time and get to the action right away!
Also, don't forget to sign up for our FREE Weekly E-Mail Newsletter. There we bring you the latest updates on all the newest additions to the park as well as vacation planning tips. You can sign up here: Join our E-Mail Newsletter
Your Thoughts
I want to know what you think about the Disney World Online Check-In….
Have you ever used it?
Do you prefer Online Check-In or Standard Check-In?
Let us know in the comments section below!
If you enjoyed this article, as always I appreciate it if you'd share it with others via social media. I work hard at making this website into a useful resource for you and your family to plan your visit to the Disney Parks and I hope it can help you! Thanks 🙂