Tired of waiting in lines at Disney World? There is a solution…the Virtual Queue! Last year in Disney started implementing this new attraction queuing system by assigning boarding groups to riders. Is Disney's Virtual Queue going to be expanded throughout the parks and to more attractions?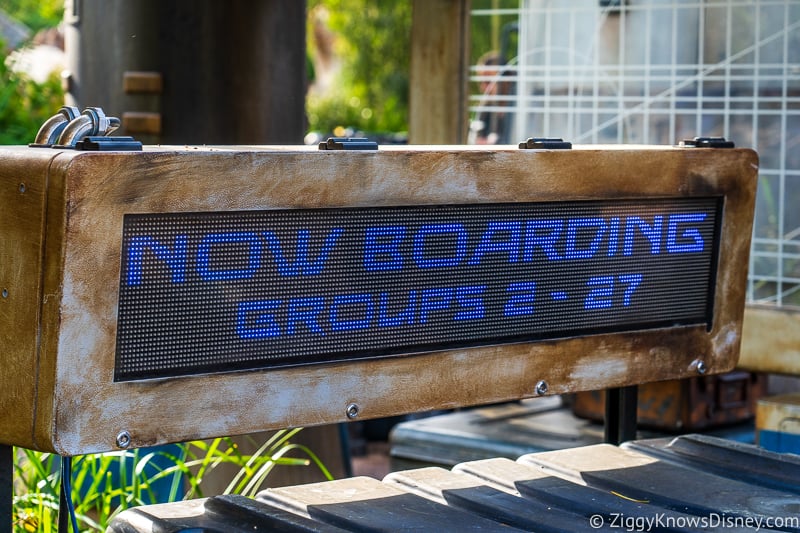 Disneyland and Disney World introduced a virtual queuing system which has been designed to limit the crowds and make visiting the parks a more enjoyable experience overall. How does it work though and is it a good idea?
We've had a chance to experience the virtual queue ourselves many times and feel confident that we can share with you everything you need to know about it including why it's the best solution for Disney attractions and superior to FastPass+.
In this post, we are going to share with you the basics of the Disney Virtual Queueing system and Boarding Passes. We'll cover: When you need to use it and a Step-by-Step How to get a boarding pass/group.
We'll do our best to answer all your questions, and give you the best strategy to get into the Virtual Queue so you can get to experience all your favorite Disney World rides, without waiting in line.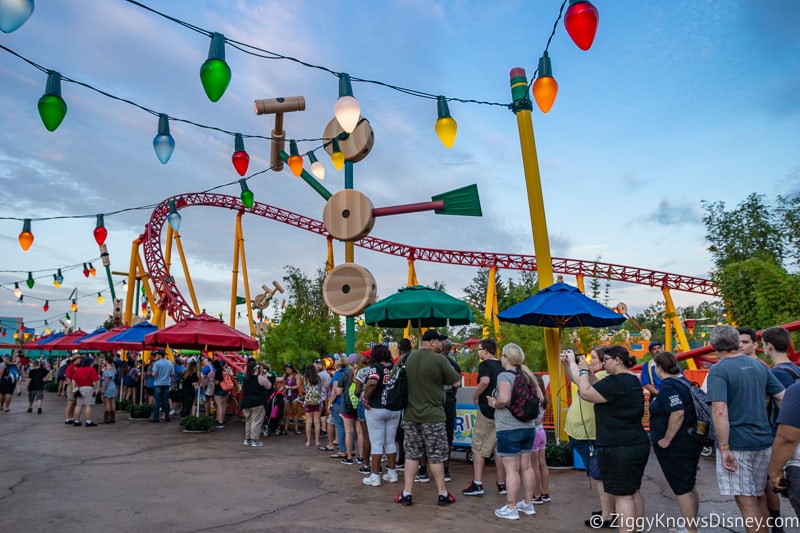 (UPDATE 8/18/21) – Disney has just announced Remy's Ratatouille Adventure will use the Virtual Queue when it opens in October. They also recently started using the Virtual Queue on the new WEB SLINGERS: A Spider-Man Adventure ride.
Disney World may be making more additions to the Virtual Queue by adding more rides like Millennium Falcon: Smugglers Run and Jungle Cruise in the near future. This would help with the excess crowds at those attractions.
Read more of this in the NEWS section down below…
While the Virtual Queue isn't being used as much right now in Disney World as previously thought, it is being used to ride Star Wars: Rise of the Resistance in Galaxy's Edge.
Right now Disney World is only using the Virtual Queue system and boarding passes for Rise of the Resistance, though that might change soon.
Also, Disney is not using FastPass+ and the Single Rider option is not available.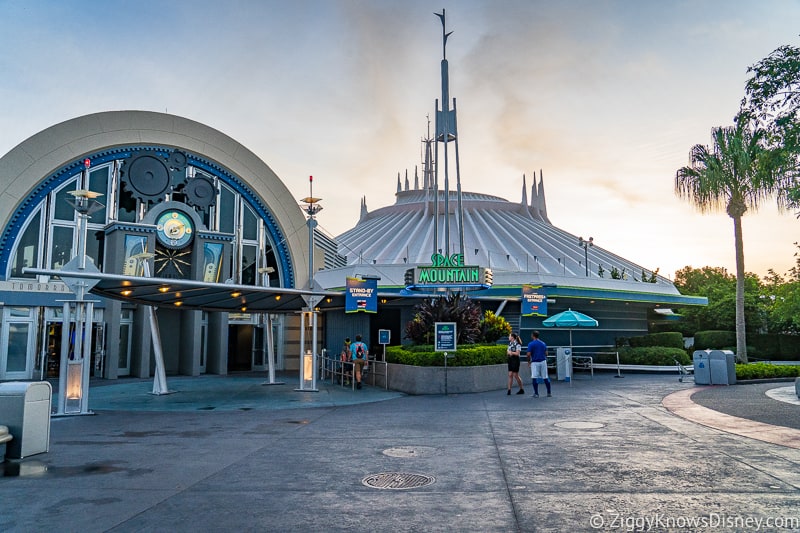 Instead, Disney is using the regular attraction queues, and FastPass+ queues to control crowds getting in line for various rides. In Disney's opinion, this will give them the best option at this time.
So far this strategy has been effective, but only when crowd levels have been down in the parks. Once more people started coming in during the Holiday Season, the Spring and Summer, many of the attraction queues became full, and wait times swelled dramatically. We are very curious to find out how they will continue to manage the more popular rides in Walt Disney World moving forward.
To find out what else Disney is working on, read our post about All the New Disney World Guidelines and Changes coming when the parks reopen. If you are looking for general information about all the changes coming to the parks and resorts, read our Disney World Reopening Guide.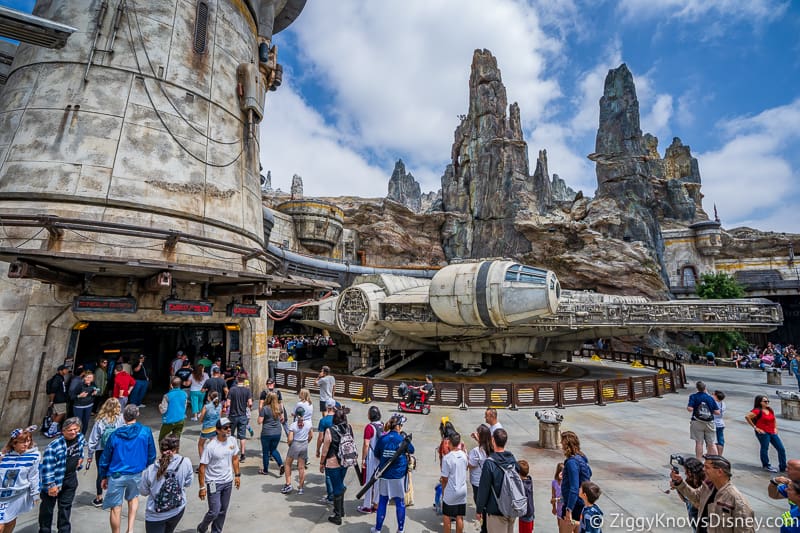 We're keeping this page updated with all the latest news about boarding groups and the Virtual Queue so as soon as Disney announces any new details we'll let you know. If they decided to use it even more it is going to have BIG implications on your park touring strategy, so stay tuned for more.
To make sure you're kept up-to-date with the latest changes and Disney vacation tips, don't forget to sign up for our FREE Weekly E-Mail Newsletter. You can sign up here: Join our E-Mail Newsletter
(NEWS 8/18/21) New Remy's Ratatouille Adventure Ride Using the Disney Virtual Queue
Not too long ago Disney announced that the Virtual Queue will be used on other attractions in the Disney theme parks. Now, we just found out that Remy's Ratatouille Adventure will also use the Virtual Queue when it opens at EPCOT in October.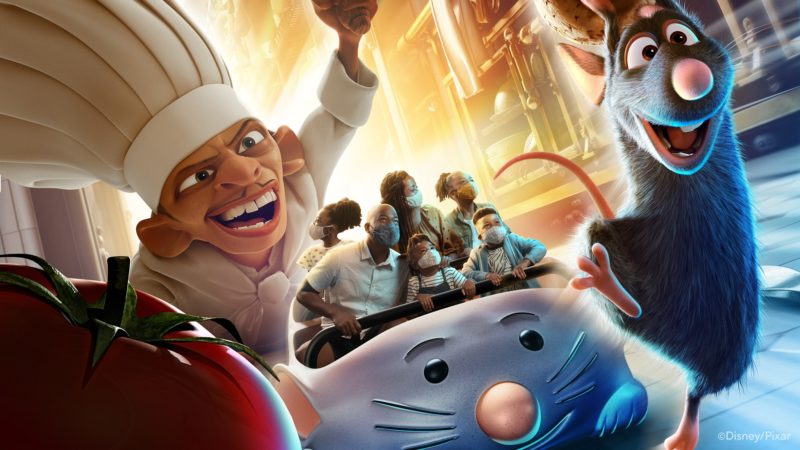 Just like Rise of the Resistance, the Virtual Queue is the ONLY free way you can ride Remy's Ratatouille Adventure. It will not have a standby queue to wait in as most theme park rides have.
It will have a paid access option, however, as part of the new Disney Genie service. More info on that coming soon.
No info has been given yet as to what time the Virtual Queue opens for Remy's Ratatouille Adventure. It will likely be at 7:00 am and 1:00 pm, similar to Rise of the Resistance. You also will likely be able to make reservations from home and it's unlikely guests will have to be in the park for the first distribution time of the day.
A few months ago, the Spider-Man ride, "WEB SLINGERS: A Spider-Man Adventure" also started using the Virtual Queue in Disney California Adventure, and the process has been pretty smooth so far.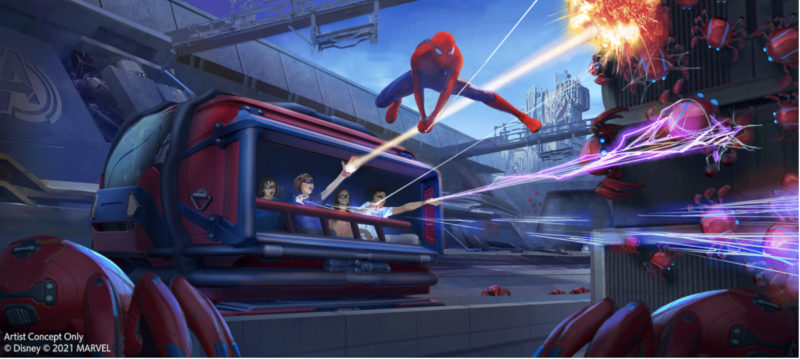 Boarding passes for WEB SLINGERS: A Spider-Man Adventure is released daily at 7:00 am and 12:00 pm. That means you can get a boarding group from your hotel or wherever you are staying.
The only bummer is that you can't join the Virtual Queue for both Rise of the Resistance Virtual Queue and WEB SLINGERS: A Spider-Man Adventure at the same time. You can simultaneously have a boarding pass for Indiana Jones Adventure however.
These latest additions to the Virtual Queue only emphasize how Disney is making this new system a priority in the parks.
Stay tuned for more details soon.
(NEWS 6/19/21) Disneyland Removes Indiana Jones Adventure from Virtual Queue
After only being in place for about a month, Disney has stopped using the Virtual Queue on the Indiana Jones Adventure ride in Disneyland Park.
With the new guidelines that the Disney parks have put in place after reopening, it was widely thought that Virtual Queues would be a big part of that plan, helping guests with distancing while in line for attractions. Disney then added it to the Indiana Jones Adventure in Disneyland, utilizing the Virtual Queue.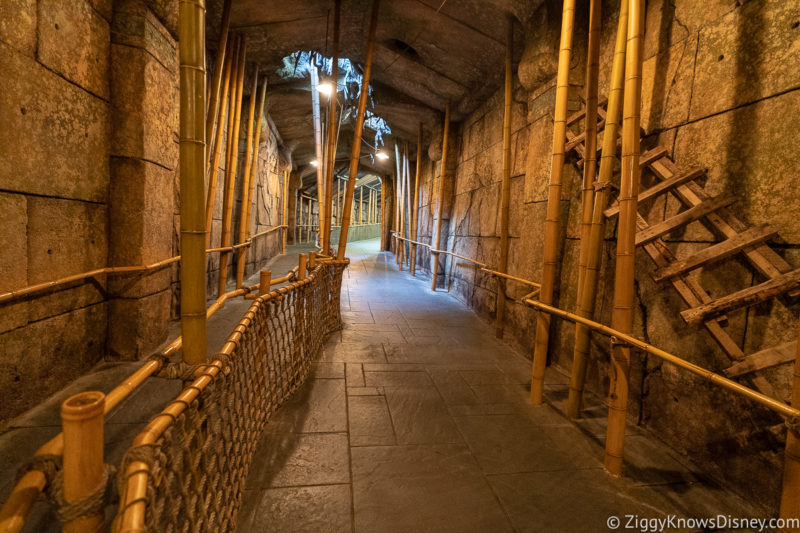 When Disneyland added Indiana Jones Adventure to the Virtual Queue, it was as an effort to keep excessive crowds out of that queue seeing as the majority of it is indoors. Adding Indiana Jones Adventure to the Virtual Queue made sense since it is one of the most popular rides in the park and lines can get excessively long.
However, with Disney eliminating the physical distancing requirements in the park, they have decided there is no more need for the virtual queue on this ride.
This may have also been used as a test to potentially add it to other attractions in the near future, but for now it won't be used on Indiana Jones Adventure.
That means Disneyland Park now only has 1 Virtual Queue ride: Star Wars: Rise of the Resistance. Disney California Adventure is still using the Virtual Queue for WEB SLINGERS: A Spider-Man Adventure.
Here is what the interface looked like in the Disneyland app: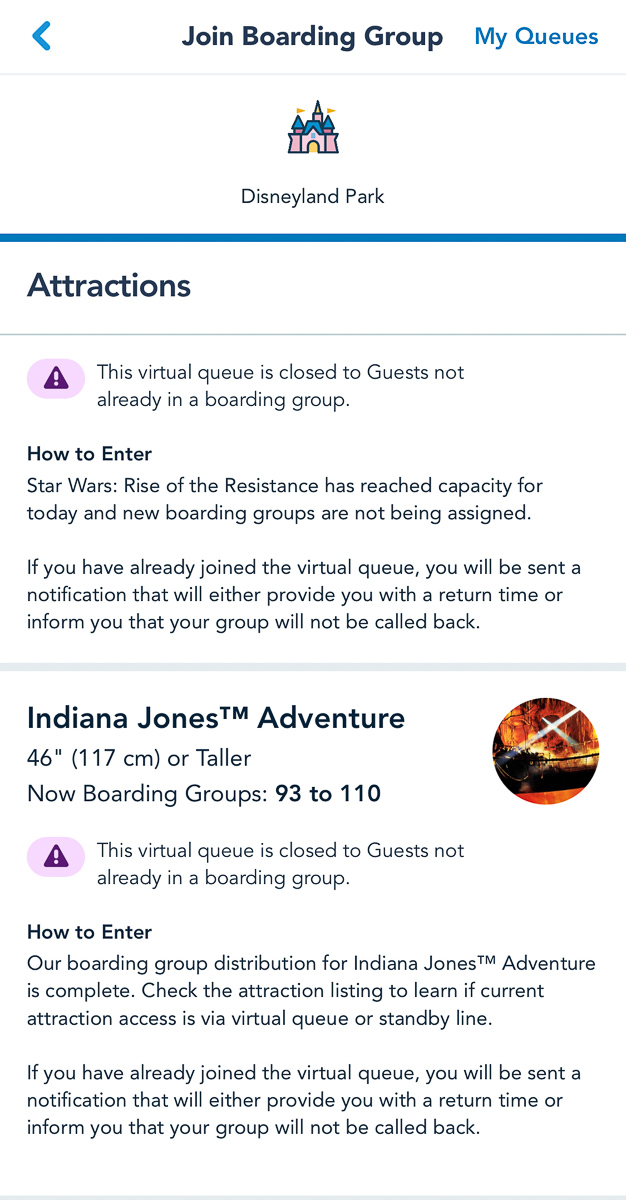 The boarding groups worked the same way for Indiana Jones Adventure as they do for Rise of the Resistance, though with a few minor changes and less guest demand. You could also get a boarding pass for multiple virtual queues at the same time and you didn't have to wait to go on one to get a pass for the other.
Some people are not happy with the Virtual Queue due to the bad guest experience for Rise of the Resistance. In our opinion, that is mostly due to the ride's constant mechanical issues, delays and extreme popularity of the ride itself. We didn't see the same issues happening with Indiana Jones.
Will they ever bring the Virtual Queue back to Indiana Jones Adventure? Will they use it eventually on other attractions? Only time will tell…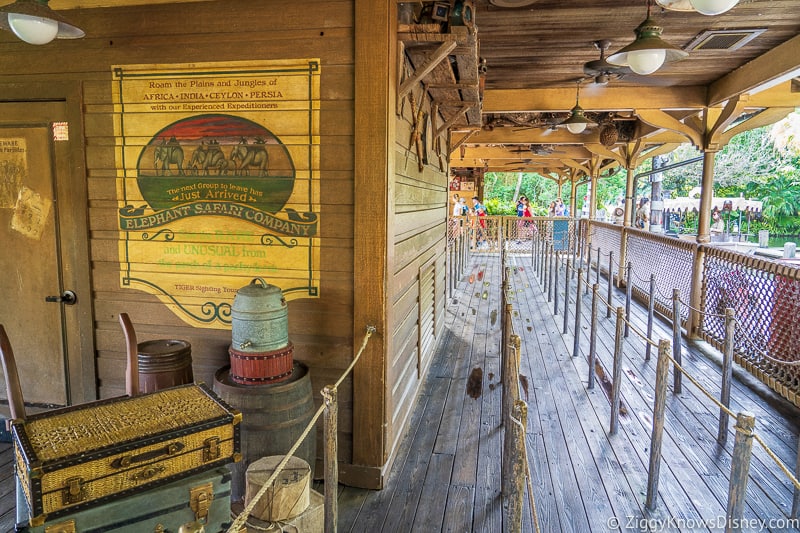 Stay tuned for more soon…
The rest of the article shows how to use the Disney Virtual Queue when it is being used in the Disney Parks and the benefits if Disney decides to expand it to more rides.
What is the Disney Virtual Queue? Boarding Groups?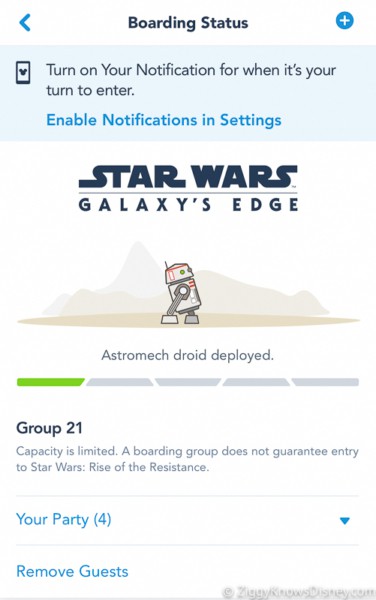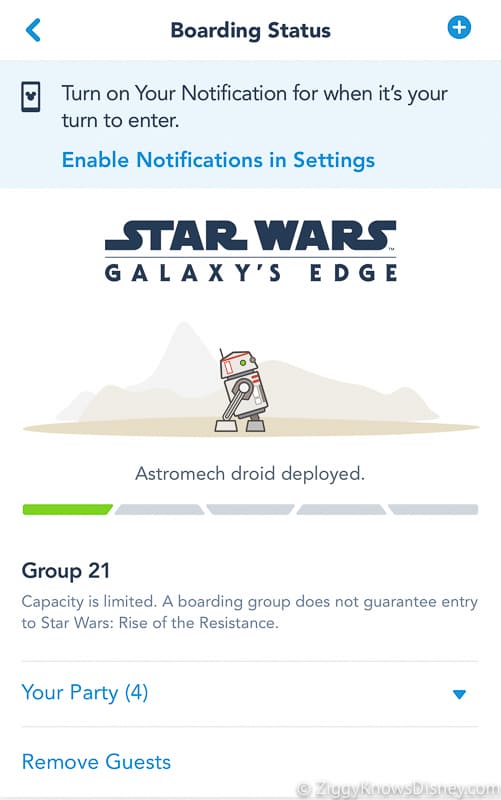 The virtual queue is a new way to queue up for an attraction in the theme parks, without actually having to get in line and wait hours for your favorite attraction. It's a way to wait in line, but not physically have to stand there waiting in line.
Guests are given a boarding group and put into a virtual queue and if you want to go do something else like shopping or eat something, you can. Then you come back when it's your turn in the queue.
The virtual queue is an alternative to traditional line queueing and the popular FastPass+ system, both of which are heavily flawed.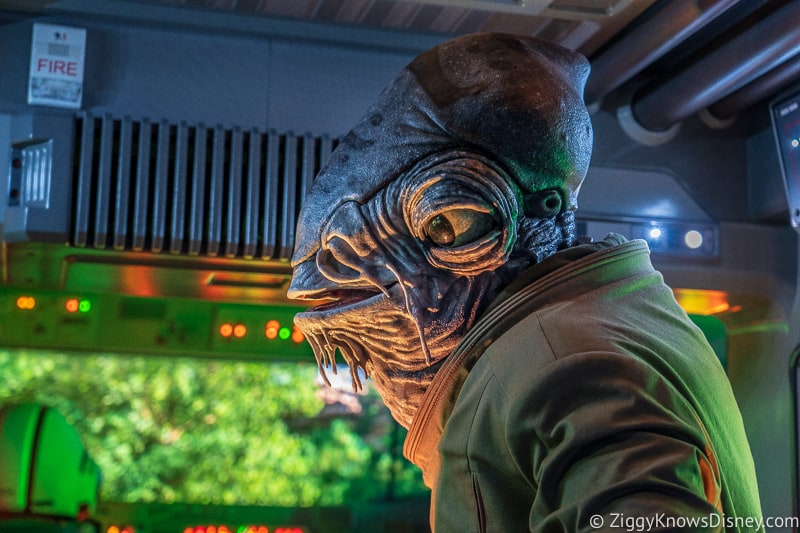 Disney implemented the virtual queuing system for Star Wars: Galaxy's Edge anticipating large crowds for the new land. However, it was really put to use when Rise of the Resistance opened up and from there, getting a boarding group has been the only way to actually ride it.
If you are looking for instructions specific to that attraction, read our Rise of the Resistance Boarding Groups Guide where we break down the specific strategies needed to score a pass for the hardest-to-ride attraction in Disney World.
Fans have made their opinions known, either loving it and praising its effectiveness or hating it with a passion. It has its pros and cons (we'll discuss those later), but there is no doubt it's here to stay and Disney is soon going to be ramping up its usage in the parks after the closure finishes.
Which Disney Parks Use the Virtual Queue?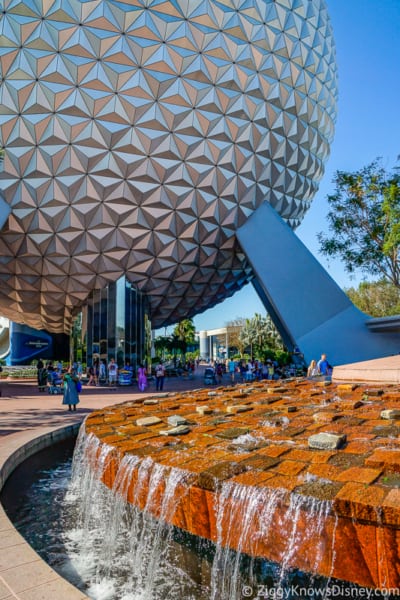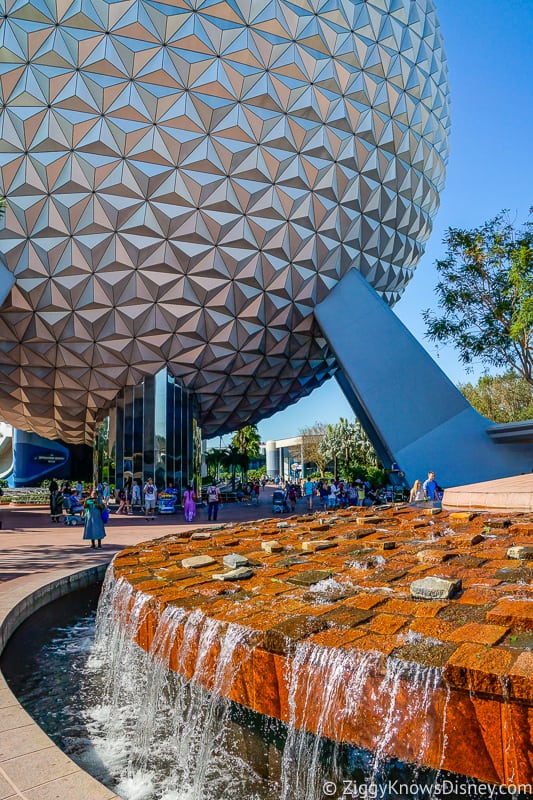 Right now Disney is using the Virtual Queue in 3 parks: Hollywood Studios (for Star Wars: Galaxy's Edge and Rise of the Resistance) in Disneyland Park, and in Disney California Adventure.
When Remy's Ratatouille Adventure opens, the Virtual Queue will also be used in EPCOT.
Disney has bigger plans to use the virtual queue as the future of attraction queuing and it's obvious they will continue adding it to more parks than where it's used now.
Eventually, you could see the virtual queue be used in all 4 Disney World theme parks (Magic Kingdom, Animal Kingdom, EPCOT, and Hollywood Studios) as well as Disneyland Park with California Adventure on the West coast.
What would be a little more challenging would be using boarding groups at the water parks since bringing your phone with you on a waterslide isn't the best experience. The need for distancing in the water parks, however, is less since most rides have outdoor queues.
We could see boarding groups becoming a staple of touring the parks at some point in the future.
What Attractions Use Virtual Queues?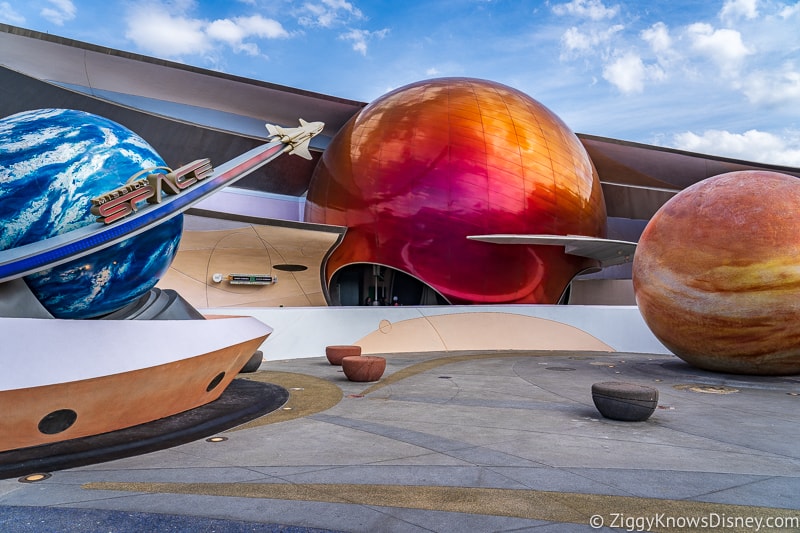 When the Virtual Queue launched in 2019, only Rise of the Resistance was using it. That has changed and it's being expanded out to other rides.
Here is a list of all the attractions that currently use the Disney Virtual Queuing System:
Star Wars: Rise of the Resistance (in Hollywood Studios and Disneyland Park)
WEB SLINGERS: A Spider-Man Adventure (Disney California Adventure)
Remy's Ratatouille Adventure (Starting October 1)
Obviously, this is only the beginning and it will get expanded to other attractions. How many and which ones will Disney include? Here are a few ideas:
How Many?
If Disney decides to use the Virtual Queue more in the parks, it could go one of two ways:
Only use boarding groups for the most popular rides, the ones that always have long wait times and long lines.
Use it for ALL rides.
Conventional wisdom might say that the virtual queue should be used on all attractions no matter how popular. This is probably going to depend on how crowded the parks continue to get now that they are reopened.
Depending on how Disney decides to use it, some attractions might not need the virtual queue if the queues don't fill up.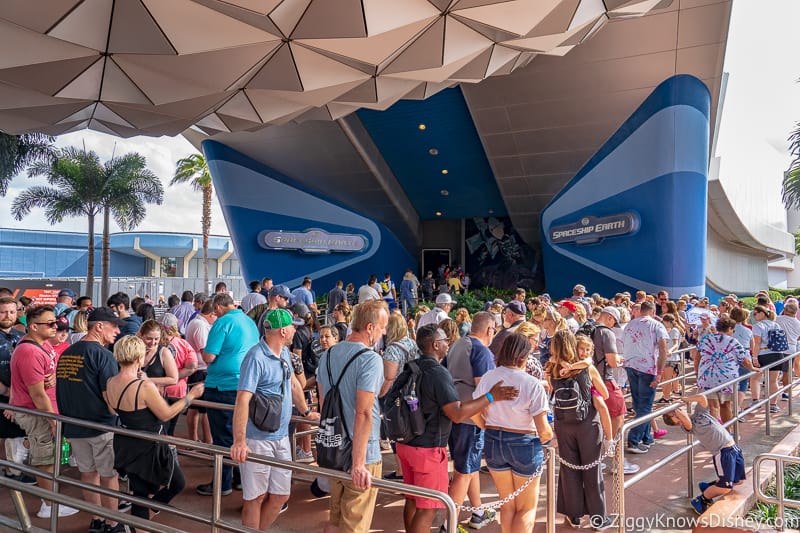 Which Rides?
Figuring out which rides will get the virtual queue is anyone's guess at this time, but it should start with the most popular rides in the parks that are known to have long wait times.
Here are the rides we think will most likely use boarding passes in the near future:
Magic Kingdom Park – Seven Dwarfs Mine Train, Splash Mountain, Space Mountain, Big Thunder Mountain, Peter Pan's Flight, Jungle Cruise
Popular rides like Pirates of the Caribbean and Haunted Mansion could also be included, but they use an omnimover system which is able to handle a large number of guests already so depending on the crowds it might not be necessary. TRON Lightcycle Run is a popular choice when it opens in 2021.
EPCOT – Frozen Ever After, Test Track, Soarin' Around the World
These are all likely since they are the most popular in the park. We are seeing the virtual queue added for Remy's Ratatouille Adventure and likely Guardians of the Galaxy: Cosmic Rewind whenever that debuts.
Hollywood Studios – Rise of the Resistance, Millennium Falcon: Smugglers Run, Mickey and Minnie's Runaway Railway, Tower of Terror, Rock 'n' Roller Coaster, Slinky Dog Dash, Toy Story Mania
If you haven't been to the Studios in a while, they have a lot of really good rides now! All of the ones mentioned above will see big crowds and could benefit from the virtual queue.
Animal Kingdom – Flight of Passage, Expedition Everest, Dinosaur, Kilimanjaro Safaris, Kali River Rapids, Na'vi River Journey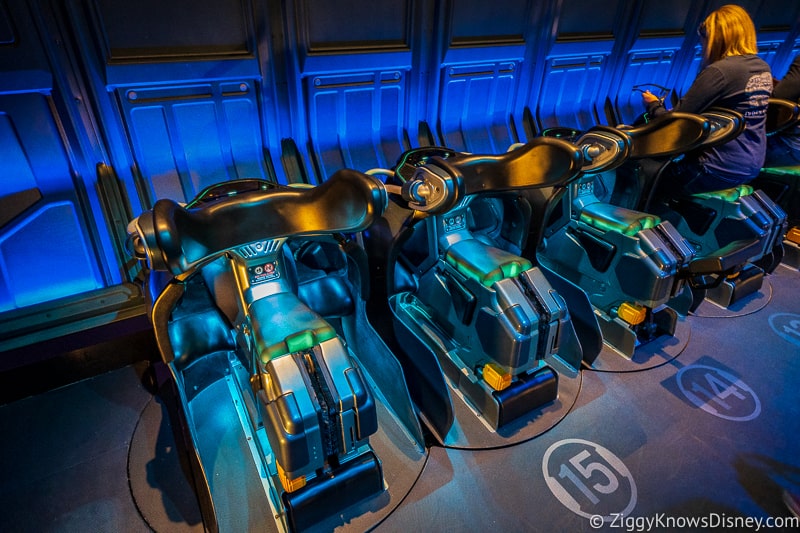 Not all the attractions I listed are definitely getting boarding passes, but they are the most obvious ones in each park. I think Disney would do well to start with those. Then if they see a need to add more attractions to the list it can be done.
Again, based on Disney's behind-the-scenes testing they have been already running for additional virtual queues in the parks, we have to think they were already targeting these attractions anyway, so it makes sense to have them be the first ones now.
Disneyland – Right now only Rise of the Resistance is using the virtual queue. For a while, the Virtual Queue was also being use on the Indiana Jones Adventure in Disneyland Park, though it has gone back to a stand-by queue.
However, since the addition of Indiana Jones Adventure, it has opened the door to using more virtual queues, in all parks.
Marvel's Avengers Campus is the prime candidate, perhaps even just to permit access into the land as they did with Galaxy's Edge. It may be used for the land itself and it's already being used for the new WEB Slingers: A Spider-Man Adventure ride.
This looks like the future of Disney lines, and it just might be the perfect time for them to implement it.
What Changes Need to Be Made First?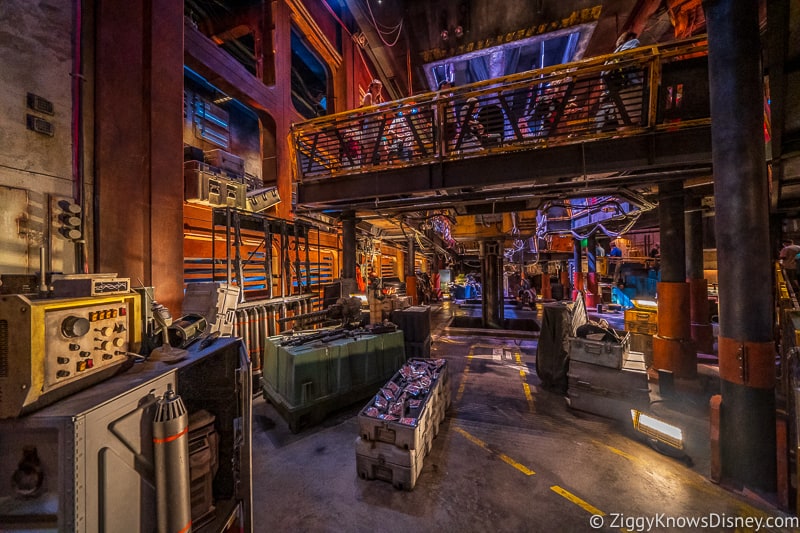 While all of this sounds outstanding, there are still some changes that need to be made before Disney can make the virtual queue the primary, or even only way for guests to ride the attractions.
It appears Disney has already solved the first problem of how many virtual queues or boarding groups you can join at once.
In Disneyland, guests can be in multiple virtual queues at the same time. Disney has decided it's best to let guests join two or three queues at a time, much like FastPass+.
However, since there are only two attractions using it, guests are limited to 2 at the same time. As Disney begins using it on more attractions though, will there be a max number of queues you can enter, or will it be unlimited?
We have seen though with Rise of the Resistance and WEB SLINGERS that you can't get those two at the same time, making you choose.
How Disney chooses to handle this moving forward and with other attractions remains to be seen. If boarding groups were limited to one at a time, this wouldn't be a problem because not all guests would necessarily choose the same attraction as their first choice.
Guests could then report to that attraction when their entrance time occurs and then go ahead with joining another virtual queue for the next attraction.
Disney could also limit only one ride per attraction per day, at least for the super-popular ones, that way most everyone gets a chance to ride. That is how Rise of the Resistance currently runs.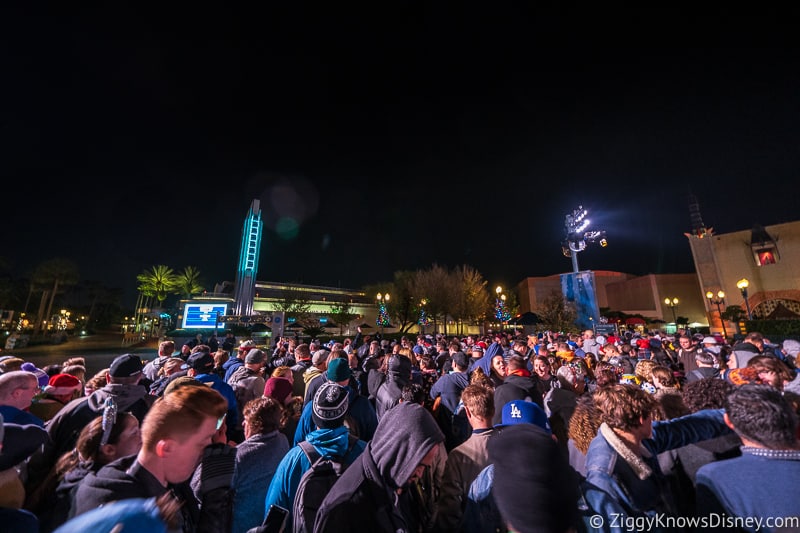 Would Disney use something similar to the old FastPass rules where you would go from attraction to attraction getting tickets? Once you ride the first attraction, you get to make another selection. It doesn't seem they will go that route since you already can have multiple virtual queues, but common sense is that they would have some kind of limit.
Guests might be given a choice of waiting 4 hours to ride one attraction, or perhaps 20 minutes to ride another. That would make it interesting strategy-wise and encourage people to select some of the less-popular ones.
One change we've seen to Disney's Virtual Queue is not releasing all boarding groups at once first thing in the morning. Disney fixed the problem of having to get to the parks early to get a boarding group, and the most popular rides using it you can get one right from your hotel room early in the morning.
The idea is to have waves of boarding groups throughout the day giving guests who arrive later in the day the chance to still ride some good attractions.
Currently Rise of the Resistance has Virtual Queue distribution times at 7:00 am and 1:00 pm. This gives you a chance, even later in the day.
If Disney starts allowing even more attractions to use the virtual queue, things will get more complicated to figure out a good touring strategy, and it would depend on how many and how much attendance the parks have.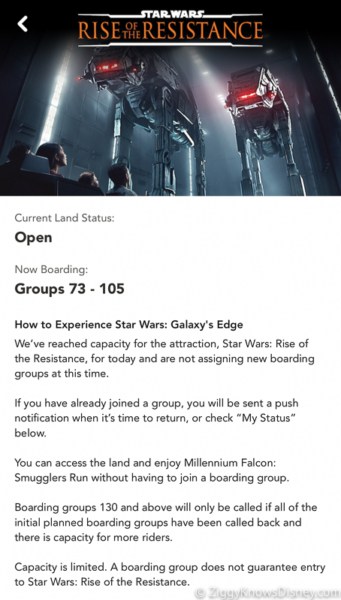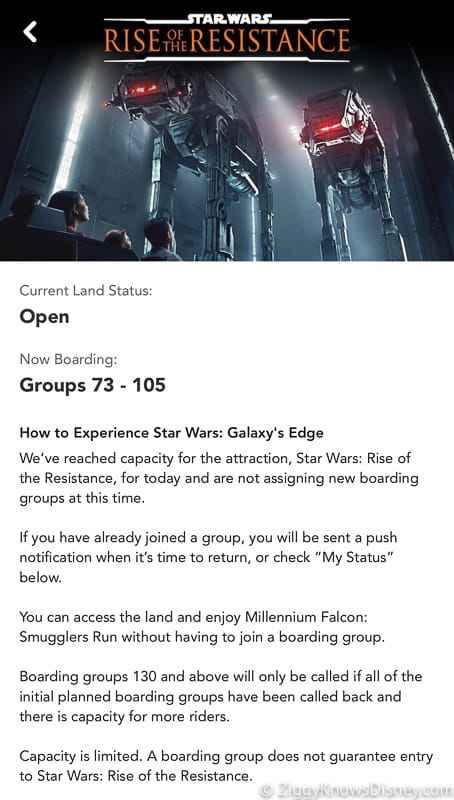 The virtual queue could also work as a hybrid system that works together with regular standby queues. In the morning everything is open and walk-on until guests start filling those queues.
Once the line gets to a certain point, the virtual queue is turned on for that attraction. Guests would see this in a list in My Disney Experience. This way, the less-popular attractions might not need to use the virtual queue.
This all hinges on having the right amount of people being given entrance to the parks. If the number is low, there should be enough rides available for everyone. Disney would have to come up with a balance between how many people they let in the park in order to make sure they each get their 6.8 rides per day to feel satisfied.
The goal with the virtual queue is to perfect a queuing system for the future where long wait times are all but eliminated. We're still years away from that, but this is one step in the right direction.
Virtual Queue System vs. FastPass+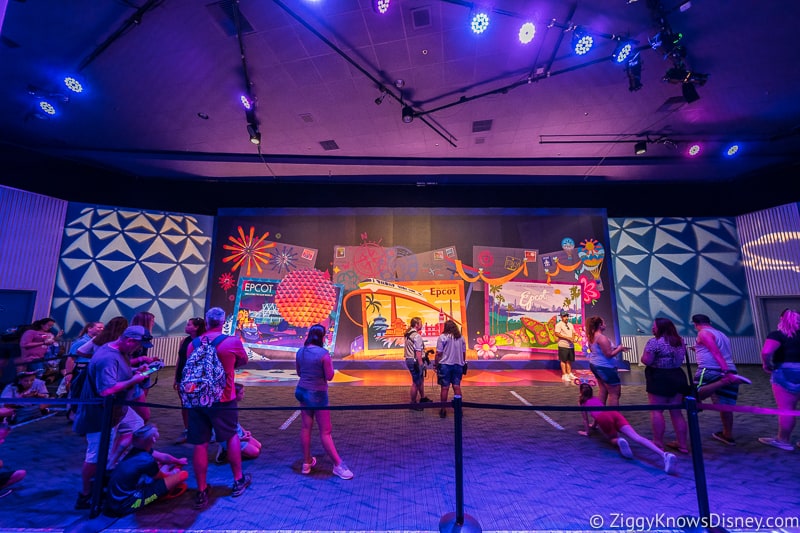 A lot of the principles behind the virtual queuing system are the same that already exist with FastPass. Let people "skip" the lines by making a reservation, tell them when to come back and hopefully make it a short wait when they do.
However, since the main priority right now is to keep the lines from getting crowded, the virtual queue makes it much easier to do. A big problem with FastPass+ is that you don't know when people will show up to the attraction to ride.
The way it works normally, FastPass+ is a pretty good system for spacing out when people show up to ride. However, at times you can get a big group of people that show up at the beginning or end of return windows, creating a blockage at the entrance, which wouldn't be good in the current situation.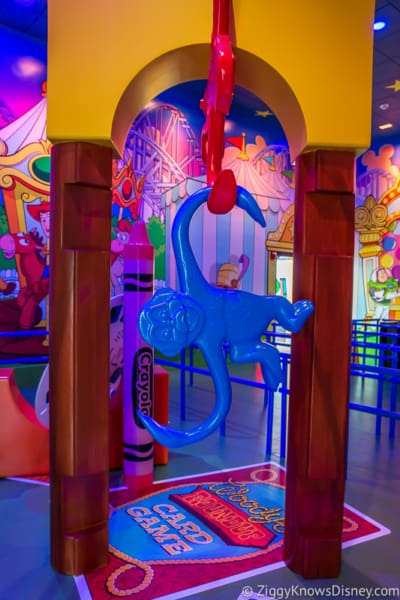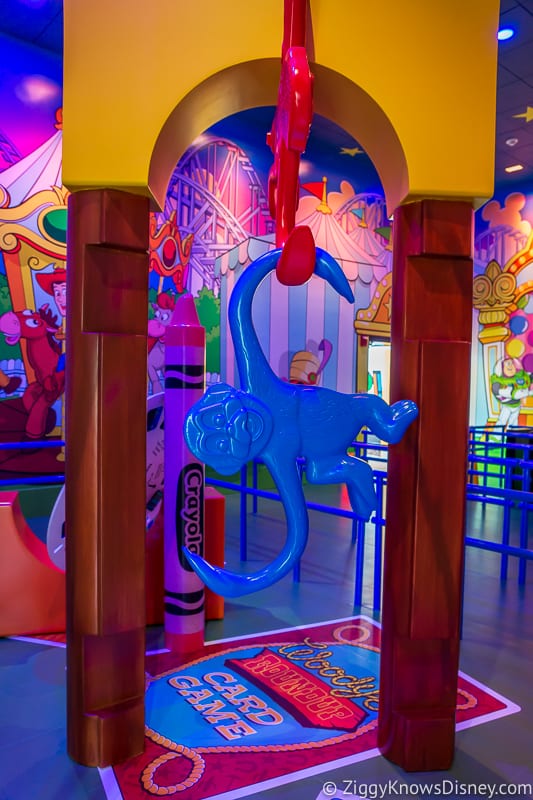 This is further made a challenge if a ride goes down as then you have a backlog of guests all trying to return later in the day at once. The virtual queue can be controlled easier and depending on how the line is looking can be sped up to let more groups board or fewer.
Another problem with FastPass+ is the need to book ahead of time. This is ok when you only are using it for three rides per day, but imagine if there were no standby lines and the only option was to make selections for ALL your rides 60 days before going.
That's a lot of pressure to have to decide that far out and you can't expect guests to choose 8 attractions and have every second of the day planned from morning until night.
Instead of using the virtual queue and limiting it to one or two queues at a time, it allows guests to make decisions much more in the spur of the moment when they are there in the park and can evaluate the situation and existing wait times.
Best of Both Worlds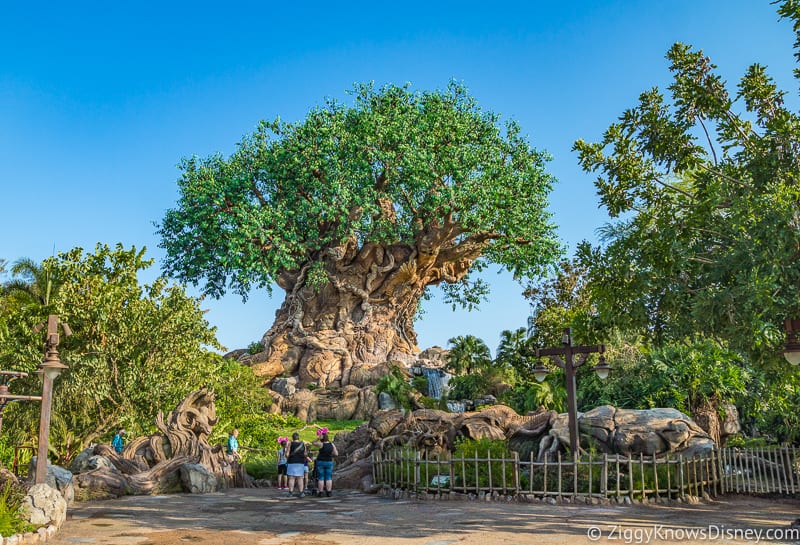 One solution would be to use both a standby queue, with potentially a mix of FastPass and Virtual Queue. Keep FastPass+ and let guests make their 3 choices from home like always. This assures they get to ride at least one of the attractions they really want to that day.
Once they get to the park, open up all attractions using regular queues in the morning until the ride hits capacity. You could have multiple checkpoints at rope drop each day and only let a few guests in at a time to keep them from creating huge masses of people. This would be both at the park entrance and once inside the park.
Once a certain ride hits capacity, they turn on the virtual queue for that ride, and people can make their selections. Limit the number of virtual queues they can be in, to only 1 or two at a time.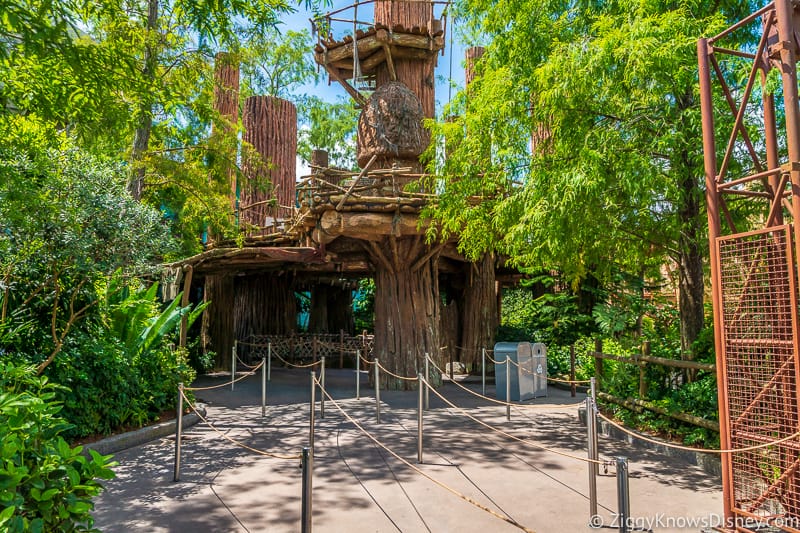 Release boarding groups in waves throughout the day, stopping people from all going after the same one at rope drop and it selling out first thing in the morning.
Even if you chose not to do that and you opened up all boarding groups immediately, it could still work. Yes, some attractions would sell out, but they did back in the day with the paper FastPass system too.
It forces guests to make a choice of what ride they really want to do that day and yeah you can get a Flight of Passage boarding group, but you may have to wait 3 hours to ride which means missing out on another attraction.
There is no perfect solution at this point, but it's the best option to run with the new restrictions now in the parks. Would you rather be in Disney World and potentially ride fewer attractions each day, or be stuck at home not riding anything? These ideas can be built upon and I'm confident Disney can come up with a temporary solution that at least can appease the majority of people.
(Update) – Since Disney announced FastPass+ is being eliminated permanently, they won't be going this route of a hybrid Virtual Queue/FastPass+ system. Instead, it looks like they are going to start using the Virtual Queue as a contract to the Disney Genie service which offers paid access to the popular rides in the parks.
That is the latest in what could happen if Disney used the Virtual Queue more in the parks. The majority of the rest of this article is to show you how the virtual queue has worked up until now, including instructions on how to use it. Many of these rules have been carried over now that the parks have reopened, and we added what might work best for others.
Before You Go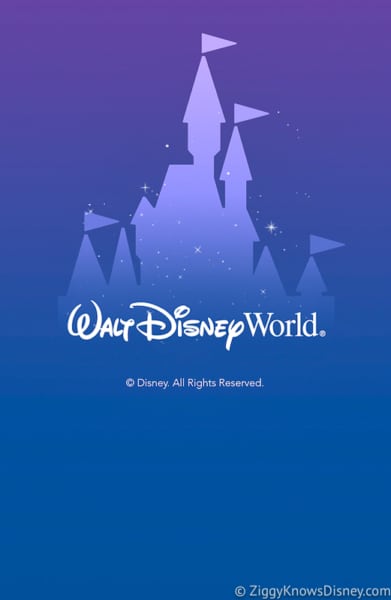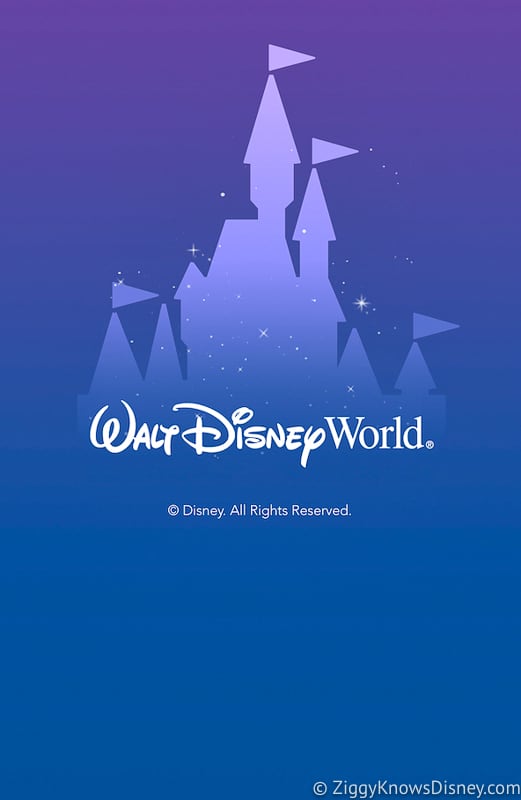 The first thing to do before you get to the park is to Download the My Disney Experience (Disney World) or Disneyland app. You don't want to get there without this installed on your mobile device as it's the easiest way to get a boarding pass.
Make sure your app has the latest updates downloaded to avoid any errors or downloading problems from the park.
We also highly recommend testing it out from home first. You can run some practice runs with the virtual queue and getting a boarding pass and simulate what it will be like when you are actually there. This is one of the biggest reasons people don't get the rides they want as they are then unfamiliar with what to do when the pressure is on.
Make sure you are logged in to your My Disney Experience account before going. The last thing you want is to find out you don't know your password and can't get in.
In order to ride with your family and friends, you all need to be connected together in My Disney Experience. Again, do this from home and make sure you can each see each other. Small children or people without accounts can be guests in your account.
If you or anyone in your party has an E-Ticket, this needs to be synced to your My Disney Experience account BEFORE getting to the park. Otherwise, it will take you forever at the ticket window and you'll miss crucial time used for getting boarding passes.
How Virtual Queues and Boarding Groups Work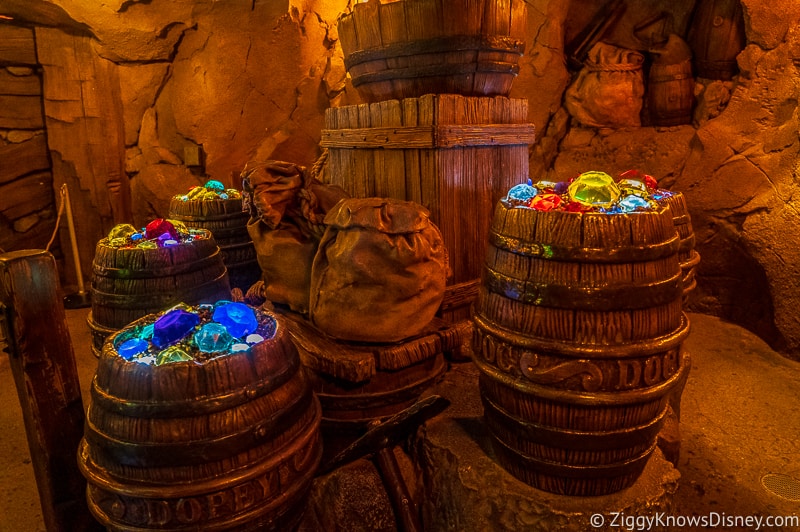 It's absolutely crucial to understand how the virtual queue system works before going, otherwise, you won't be able to ride any attraction that requires it on your visit. Let's take a look at how it works so you understand the whole process:
Choose How to Enter the Virtual Queue
Depending on which attraction you are getting a boarding pass for, you can either make reservations early in the morning from your hotel or you and your party need to be inside the Disney park.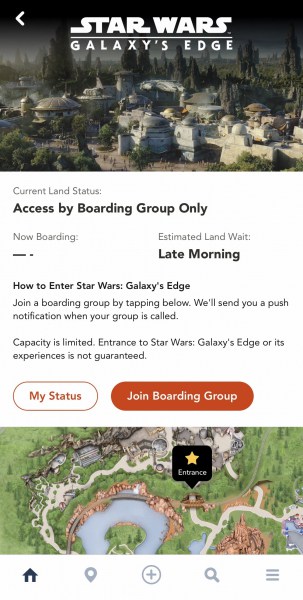 Once you identify the process for your desired attraction, there are two ways to enter a boarding group:
My Disney Experience App
In-Park Kiosk (currently not available)
Using the My Disney Experience app is much better because you don't have to run around the park trying to find a kiosk to make your reservations. Secondly, you don't have to fight in line with other people to use the kiosk once you find it.
The app saves you time and could be the difference between getting your favorite ride or not.
The boarding group will save you a virtual spot in line so you can enjoy other experiences while you wait to be notified of a time to enter. Once you receive your pass you will be given a boarding group number which will determine when you will be able to enter Star Wars Galaxy's Edge.
Checking for Availability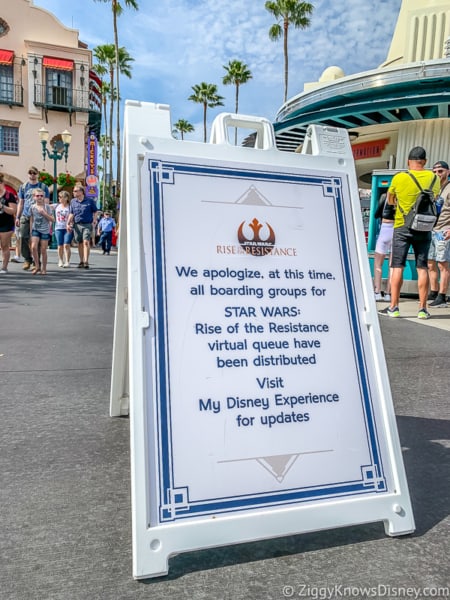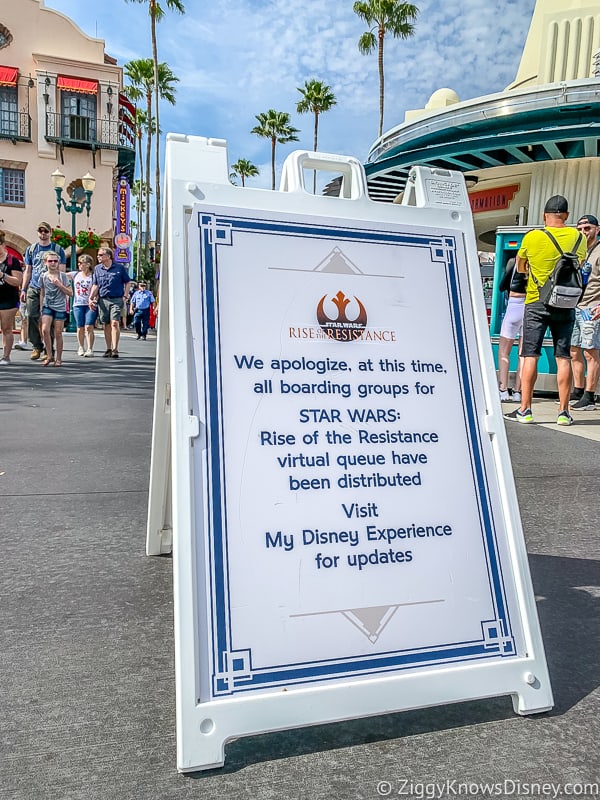 If you are using the Walt Disney World app or Disneyland app then the first thing you want to do when you get to the park is check there if the attraction you are looking for is already at capacity and if a boarding pass is required. If you arrive early enough then there might not be any need to get into the virtual queue.
There will be signage up when you enter the park telling you if you need a boarding pass or if the ride/land is open. You can also check this on the My Disney Experience or Disneyland app.
Joining Virtual Queue from App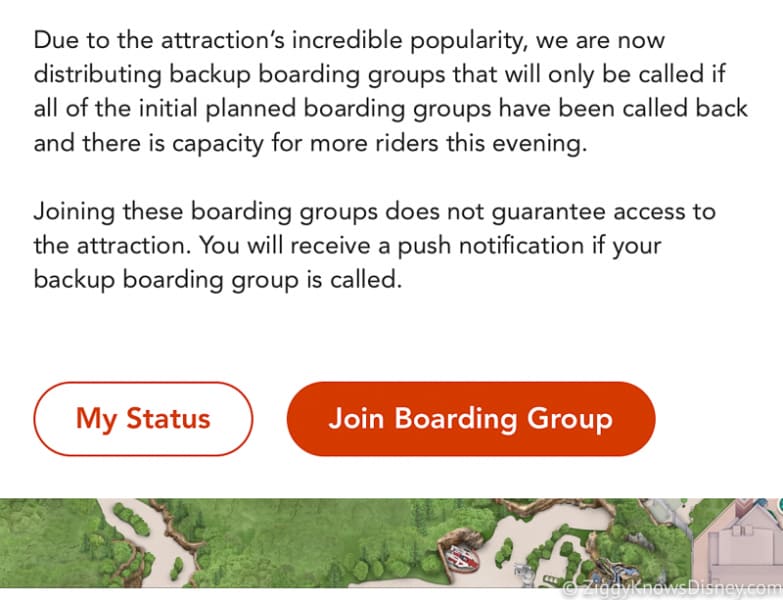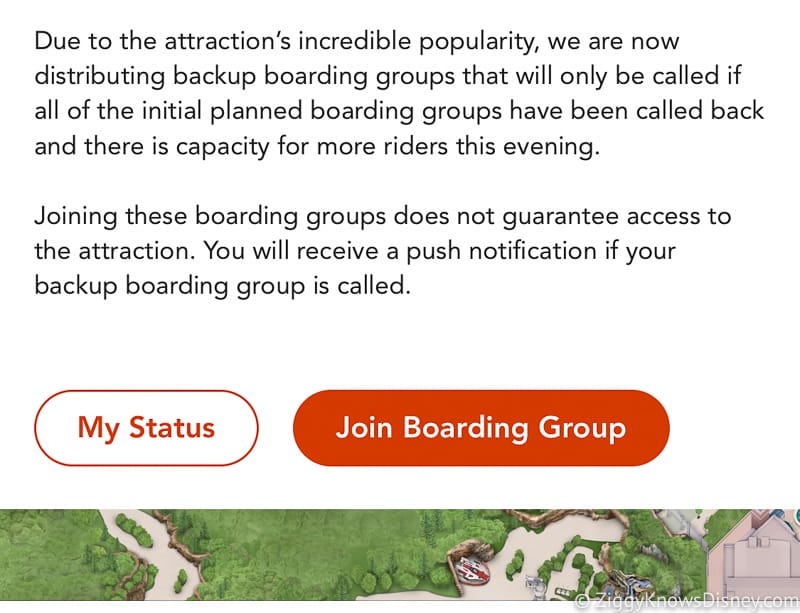 Here are the steps you need to take to join the virtual queue with the app:
As soon as the distribution time begins, open My Disney Experience and there will be a button to join a boarding group or virtual queue right on the home page. (This is available after the official distribution time starts for that ride, so if you try it before it won't work). The "Virtual Queues" option in the app menu also gives you access.
Click on "Join Virtual Queue." You will then see the boarding status of the attractions and if boarding groups are still available.
Find the attraction you are looking for and if boarding groups are available, tap the "Join" button.
You will then be given a boarding group number. This number decides the order in which you can ride the attraction. There is also an "Estimated Return" time so you know when to ride.
You can navigate whatever virtual queues you are in clicking on "My Queues" on the top right of the screen. *(this has been put back after being temporarily removed from the app.)
When your number is called, proceed to the attraction entrance.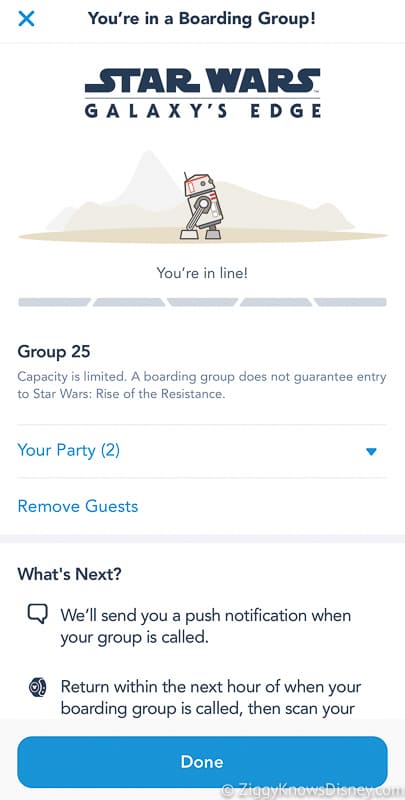 When Disney was using the virtual queue for Galaxy's Edge when the land was open it would say "Open" when you went to check in the app. In that case, you could go right in without a boarding pass. We expect that to be the same with whatever attractions are used with the virtual queue.
If one is not needed it would say "Open," otherwise there will be an option saying something like "Access by Boarding Group Only" and you'll then proceed with making your selection.
Make sure to download the My Disney Experience app BEFORE going to Hollywood Studios or the Disneyland App before going there. This is not to be taken lightly as technical issues can happen with electronic devices.
Joining Virtual Queue from Kiosk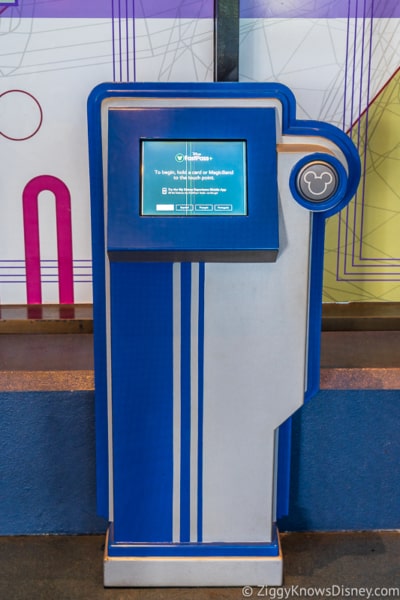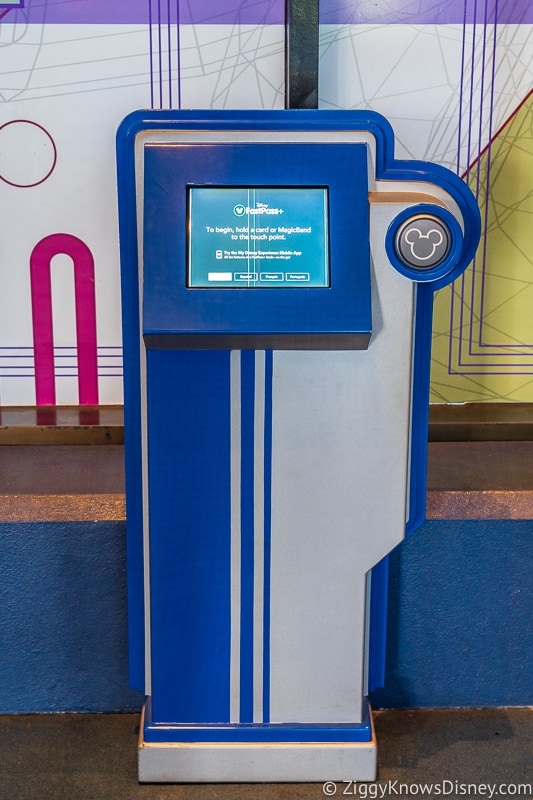 If you aren't using the My Disney Experience or Disneyland App to reserve your boarding pass, you can do it at one of the many in-park Kiosks located in various locations. *In-park kiosks are not running for the Virtual Queue at this time.
You can find them at:
In Hollywood Studios:
Near Toy Story Land Entrance
Tower of Terror
Echo Lake
Center Stage
In Disneyland:
Haunted Mansion
Indiana Jones Adventure
Space Mountain
Splash Mountain
Matterhorn area
*as other virtual queues are rolled out to more parks, we'll update their locations.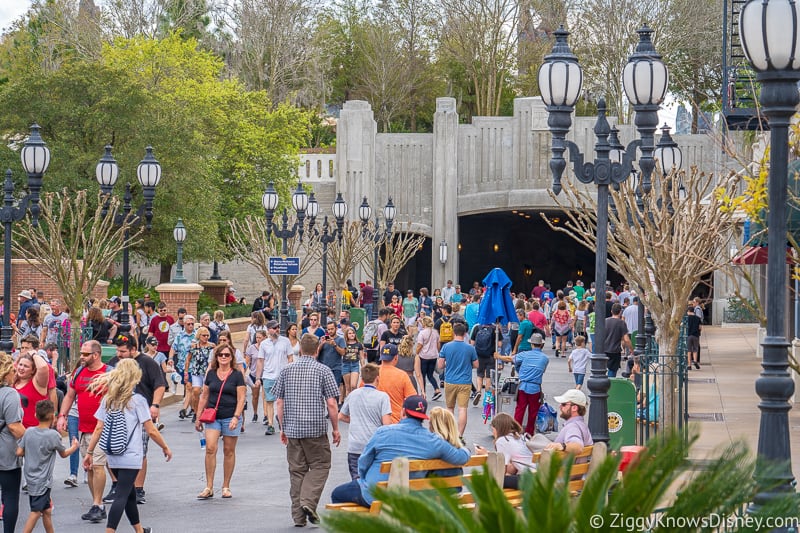 Once you arrive at one of the kiosks:
Enter/Scan your theme park ticket in the machine to receive your boarding group.
Do this with every ticket in your party to all be in the same group together.
If you use one of the FastPass kiosks then you will be given a paper boarding pass you need to hold on to. That paper will have your boarding group number on it and you will use it to get on the ride later.
Even though you can get into the virtual queue with a kiosk, it's better to make your reservation by using the app. This is going to save you a lot of time in the long run, and you can take advantage of its notifications, keeping you up-to-date quicker.
How do I Know When My Boarding Group is Ready?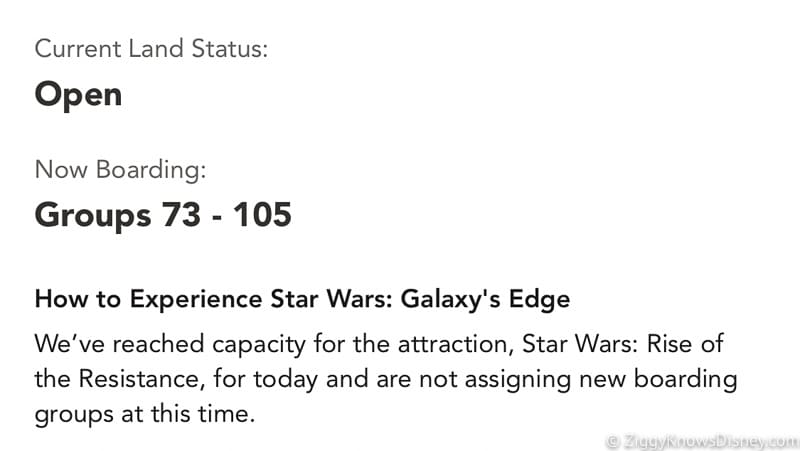 When you get your boarding pass group, there will be a group number attached to it and Disney will call guests to ride the attraction in order according to that number. For example, they first will call Group 1, 2, 3, 4, etc.
Disney is loading guests in multiple groups at a time so you will see: "Now Boarding Groups 5-8 for example." If you are in any of those number groups, you can enter. If not, you have to wait.
You have multiple ways to check if it's time to enter your attraction:
Check the status of your boarding group on the My Disney Experience or Disneyland App in the section "My Queues."
You can set up push notifications to alert your phone when it's your time for your boarding group to enter. Guests will then be notified by push notifications on their mobile phones. We still recommend checking manually every now and then in-case the push notifications aren't working right.
Use the In-Park Digital Displays located throughout the theme parks which will tell you which boarding group is currently being admitted to the land.
Whether you use the app or a paper boarding pass, you can still look at any of the in-park displays to find out which boarding groups are currently being loaded for that attraction.
Disney also has recently started showing your "Estimated Return" time in the app. This is even more precise as it gives you an approximate time when your turn will be ready. This is only available in the app of course.
Boarding Group Return Times – How Long Does it Take to Get Called?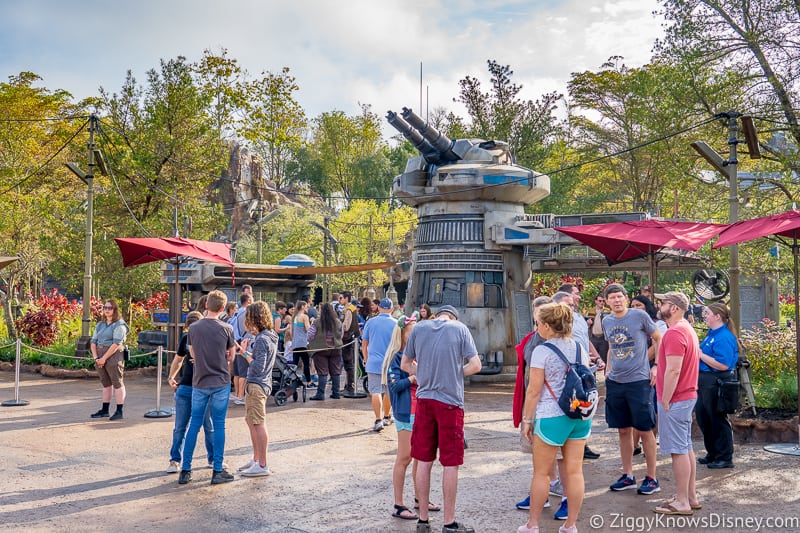 The time from when you make your reservation to actually getting called to ride can vary drastically. It all depends on the demand for that attraction and what boarding group you end up getting.
If you are in one of the first few groups (1-10), you might get called immediately or within a few minutes. If you get a higher number, it could take hours or more. Before the closure, you could get a boarding pass for Rise of the Resistance at park opening and then have to wait until the evening to ride.
Once your reservation time begins, you'll have 1 hour to show up and use your pass. *We'll see if Disney makes any adjustments to this in the future.
If you fail to arrive in time, your boarding pass will be forfeited and you won't get to ride.
Redeeming Your Boarding Group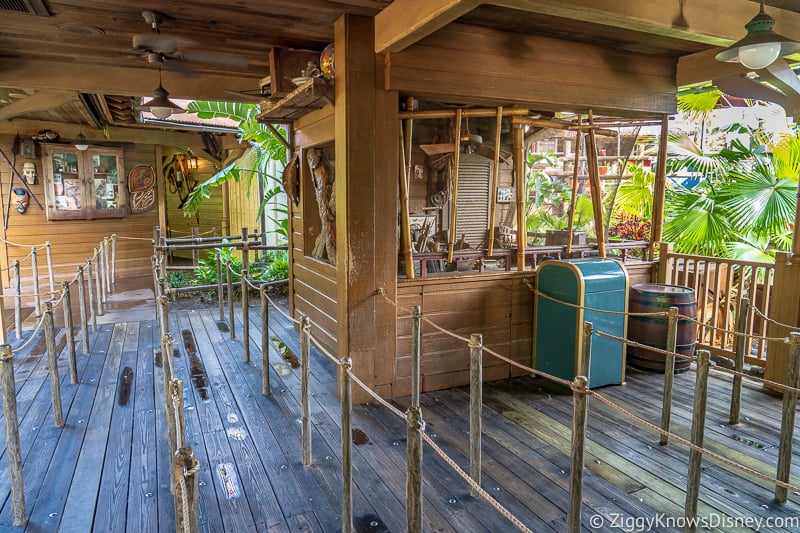 Once your boarding group gets called, head to the attraction to enter the queue. See one of the cast members waiting outside the queue where they will scan your MagicBand/Ticket to redeem your boarding pass.
We know that Disney has tape down on the ground in the ride queues, so when you enter you can keep a safe distance from other guests.
Wait times from the moment you enter the queue to actually riding the attraction will vary, and we'll have to see how the new safety changes affect wait times. Expect 20-40 minutes depending on the attraction.
What Should You Do While Waiting for Your Boarding Group?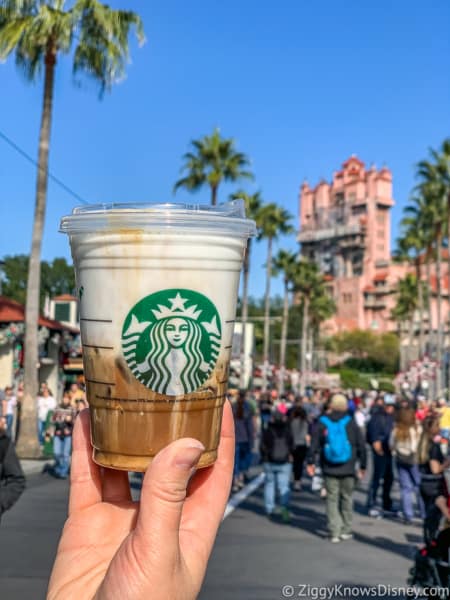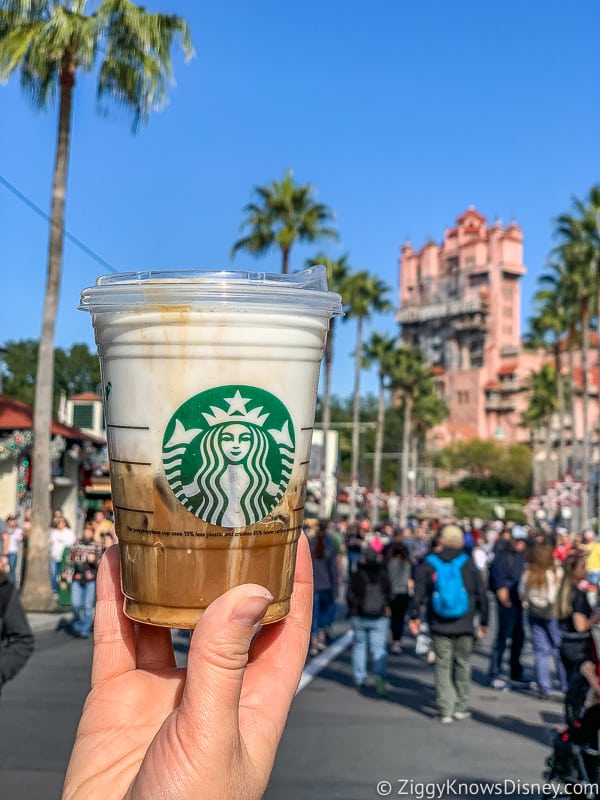 Sometimes you might have to wait an hour or more until your boarding group gets called to ride. What should you do with all that time? Don't worry there are multiple options.
You could find something to eat while you are waiting. Either an actual meal at one of the park's sit-down or quick service restaurants, or even just a much-deserved snack to tide you over. Shopping is also an option and getting lost in all the stores is a great way to eat time.
The best thing to do would be to ride another attraction while you are waiting. In the future, this very well may be possible either from other attractions you are already in a virtual queue for or attractions that have a standby line still.
Backup Boarding Groups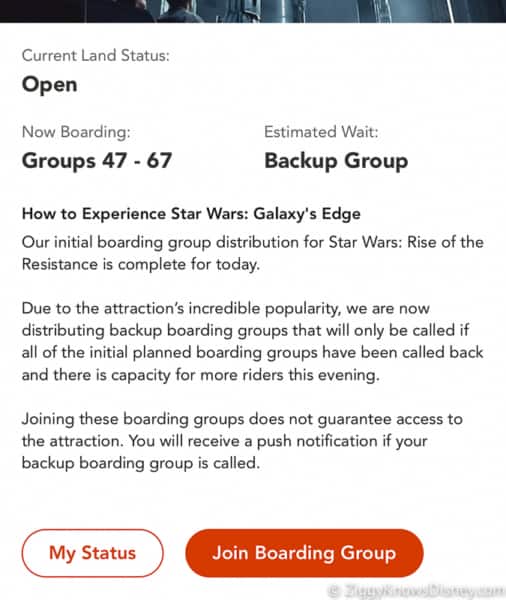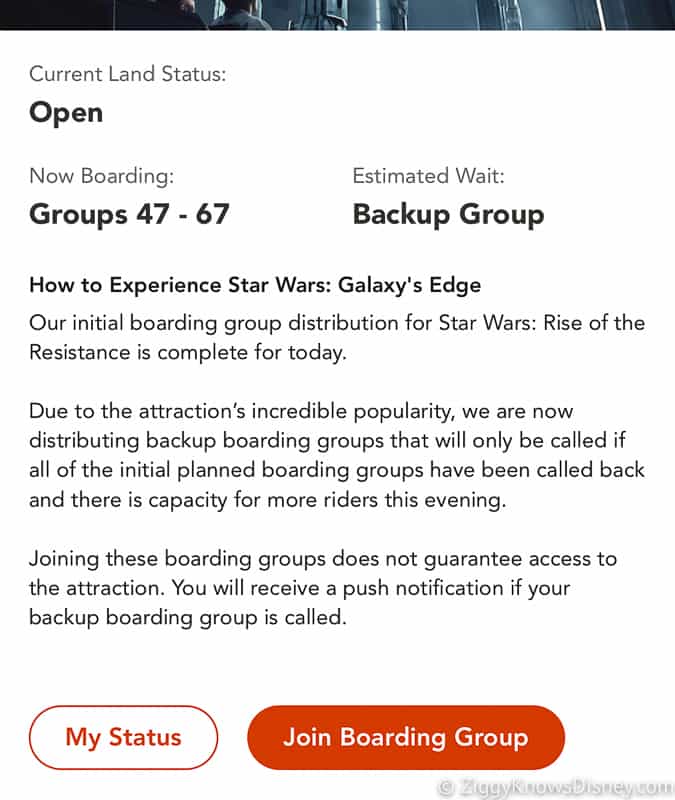 Besides "normal" boarding groups, Disney started releasing "Backup Boarding Groups" to deal with the high demand. What was happening in Hollywood Studios and Disneyland was that boarding passes were selling out within minutes of the park's opening, so with backup groups you now had another chance to ride.
What is the difference between the two? A "Normal" boarding group guarantees you can ride that attraction at some point during the day. A "Backup" boarding group means that there is a chance you will get to ride if they finish all the regular groups first.
Disney chooses a number of groups initially they know for sure they will be able to get through in a day. It could be 50, 70, 100, etc. Then once those are through, they move onto the backup ones.
Again, riding is not guaranteed and guests with backup groups only get called if the original boarding groups move through the attraction and there is still time left that day. Even still, it can pay off if you are trying to get on one of the more popular attractions in the park.
If you do get called to ride with a backup group, expect it to be near the end of the day.
What Time Does the Virtual Queue Close Each Day?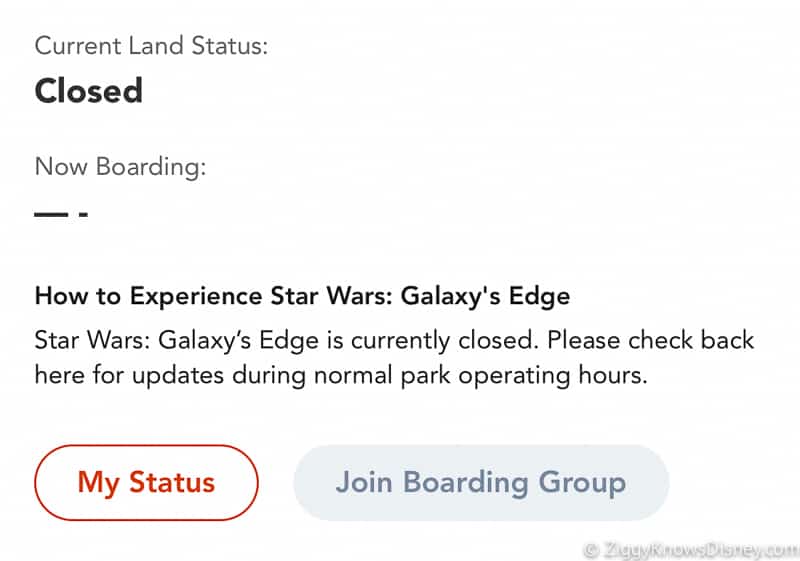 Right now, there is no way to figure out when the virtual queues close for the day and stop giving out new boarding passes. The virtual queue for each attraction closes when that attraction has "sold out" of all its boarding groups for the day.
Currently, Rise of the Resistance has 2 boarding pass distribution times, with the latest time being 1:00 pm. In theory you can still join the Virtual Queue at that time and after.
The biggest factors are how many people are in the park that day and how many attractions Disney decides will use the virtual queue system.
Obviously, if it's a holiday or another busy day in the park, you can expect the demand to be high for boarding groups and for them to sell out quicker on those days. How many attractions Disney equips with boarding groups is also important because the more queues there are, the more options for guests.
Also, if each guest is limited to one or two queues, that will make the attractions use up their inventory slower, making them last longer in the day.
If each attraction can sell out at different times, you can be sure the more popular attractions like Flight of Passage or Seven Dwarfs will end much earlier in the day, while the less popular ones might be available to get into the evening.
Reserving the attractions you want most early on in the day is going to be key to you not missing out.
How Many Virtual Queues Can You Be In At Once?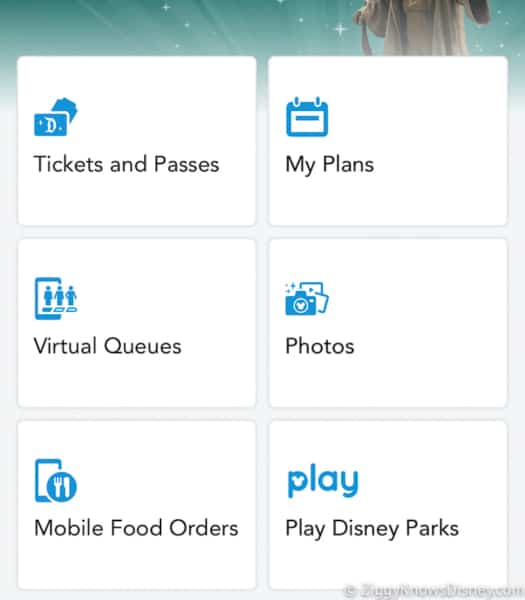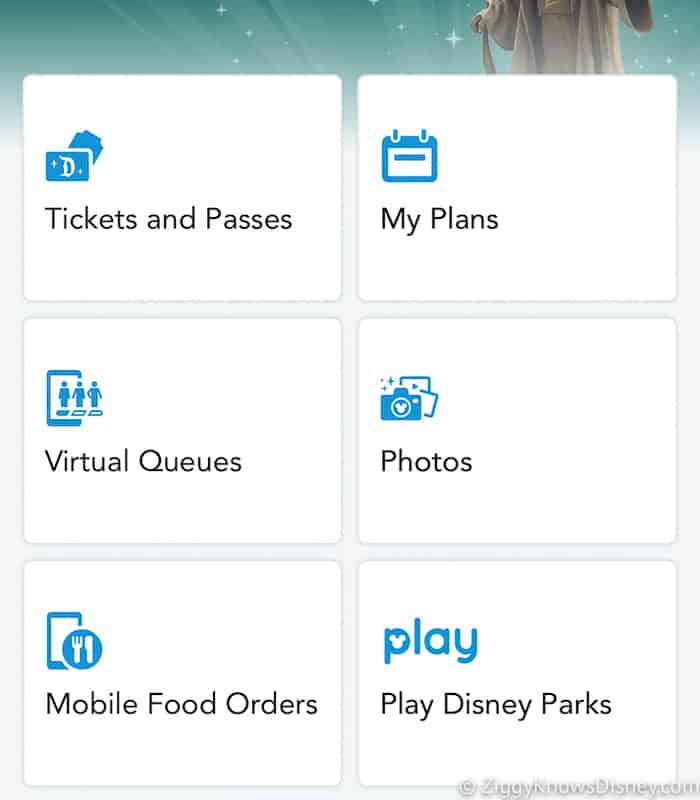 Before the reopening, the most queues you could be in at once was one, because there was only one attraction that used the virtual queue system. However, with multiple attractions now using it (in Disneyland at least) guests can be in 2 virtual queues at once.
We've known this for some time ever since the button for "My Queues" in the app was being tested and hinted at multiple queues at once. Now in Disneyland, they have confirmed this to be true.
In the Menu in the My Disney Experience app right now there is "Virtual Queues," plural. Disney has made a way for you to manage all the different queues you can be in.
What will they cap it at? 2? 3? That is unknown at this time.
One thought would be similar to the old FastPass system and only let guests get in one queue at a time until their boarding group is called, at which point they could then make their next selection.
Again, the more queues they allow guests to be in at once, they quicker attractions are going to finish their quota for the day, and you could find all the most popular rides sold out in the early morning. That's why we lean toward the one-at-a-time approach. It gives guests a more even playing field, especially for those who don't show up at the crack of dawn to the parks.
It doesn't seem like Disney will go this route, but we'll have to keep watching to see what changes are made.
There are already some restrictions as you can't be in the Virtual Queue for A Spider-Man Adventure and Rise of the Resistance at the same time. We'll see if Disney expands this type of restrictions to more rides in the future.
How Many Boarding Passes Can You Have Per Day?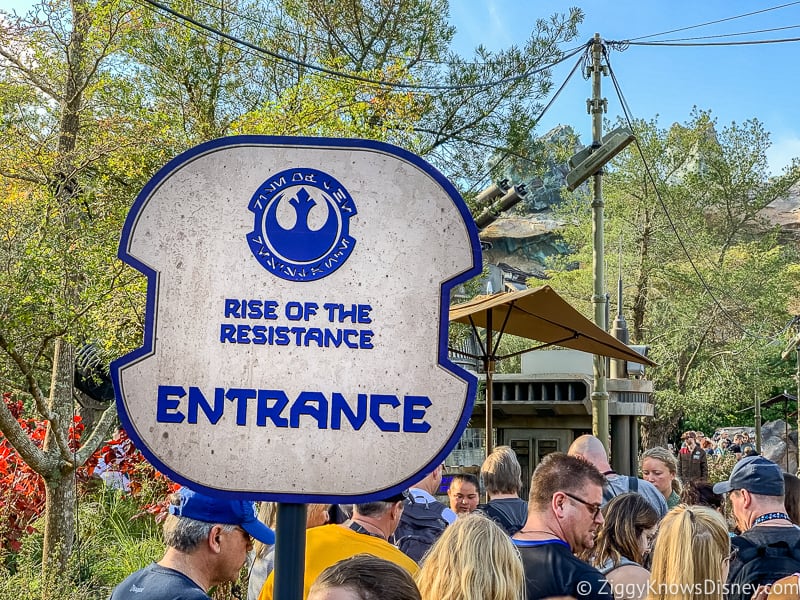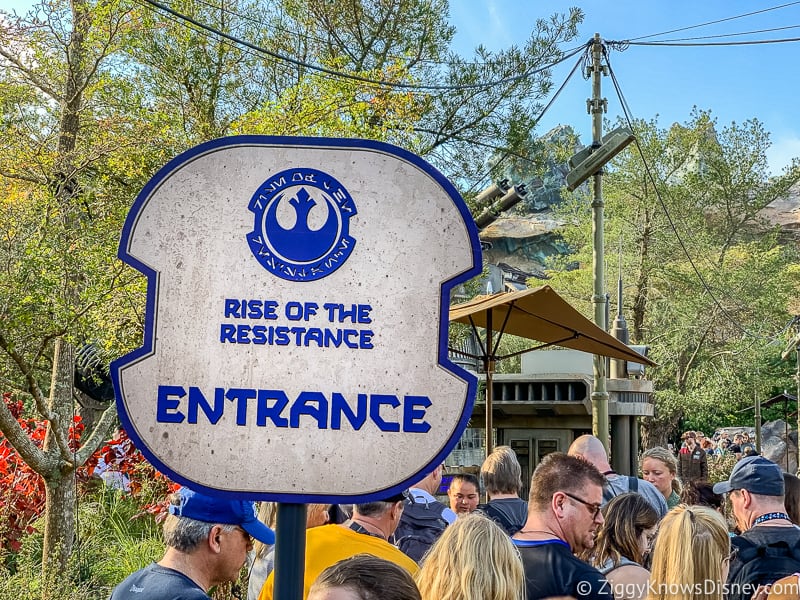 As of now, the most amount of virtual queues you can be in is two. This varies however and it's not possible to get a boarding pass for certain attractions at the same time. That could change in the future however.
There is no real reason to limit the number of boarding passes per day, especially if the total amount you can be in at once is low. Start in the morning with your first selection, then move on to your next and so on. Ideally, guests would be able to keep going until they are ready to leave, or until the inventory is sold out.
This would work similarly to the way FastPass+ works. You can keep getting more as the day goes on as long as there are attractions with availability left. We'll have to see what Disney decides to do and if the put a daily limit on them.
Maximum Boarding Group Size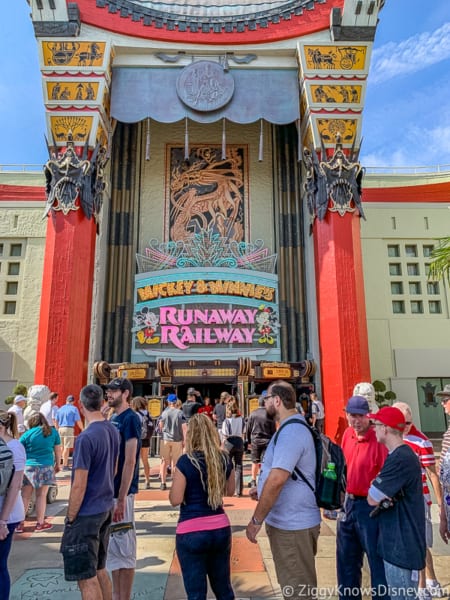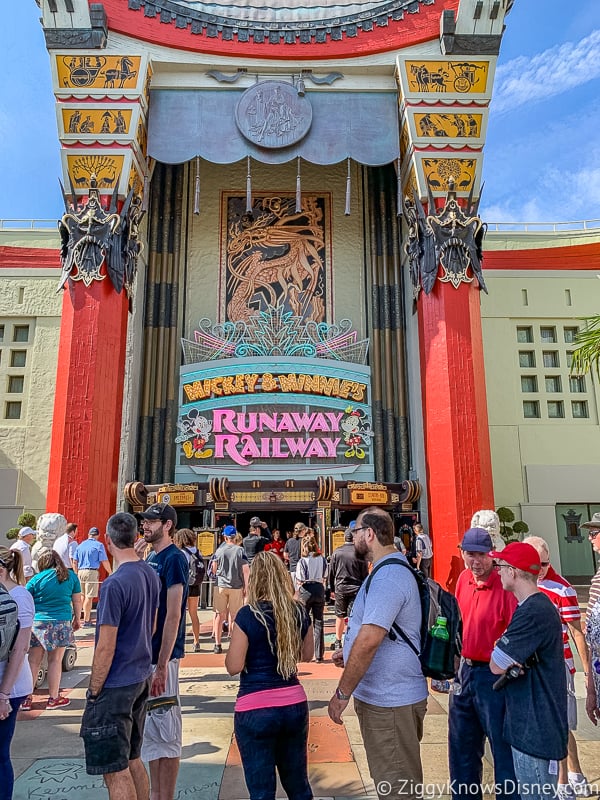 Right now there is no limit on the number of people you can have in a boarding group using the virtual queue. Disney has confirmed that as long as the other people are connected to each other in My Disney Experience and have a valid theme park admission, you can have an unlimited size group.
That said, the more people you have in your boarding group, the harder it is to get a group, and the longer you are going to have to wait. From our experience, if you have a group of 12 people or smaller you won't run into problems. However, once the groups start to get bigger, it's going to be harder to fit you all together.
There also tends to be more technical issues with very large groups, so also keep that in mind. Our advice is to try to split your party into smaller groups if possible, which will make things much easier. The only downside is you might not get into the same boarding group, but if they are within a few numbers from each other, most likely the boarding times will overlap and you can get in line together anyway.
Do You Have to Be in the Park to Get a Boarding Group?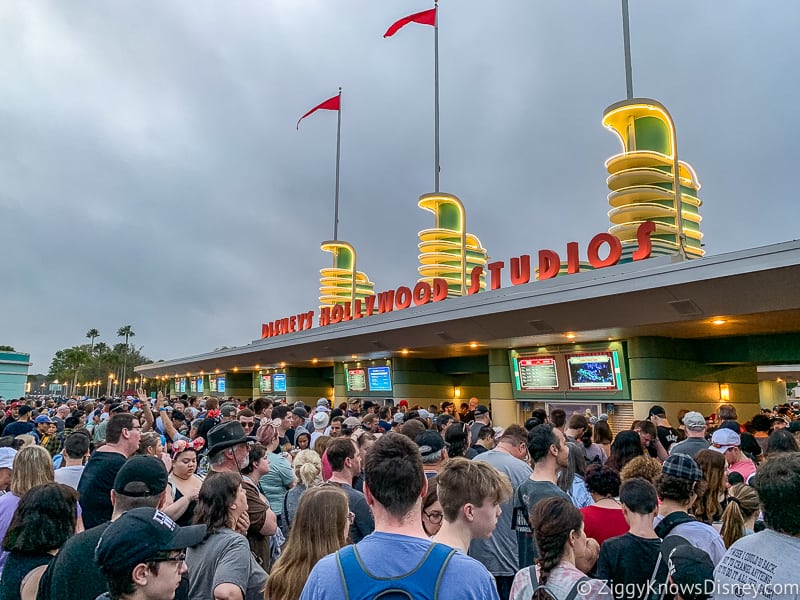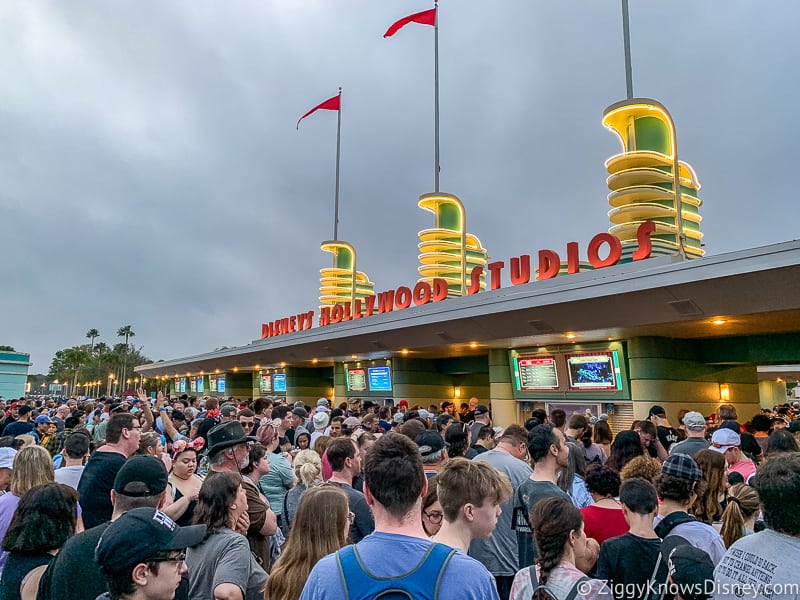 This is one of the most popular questions about the virtual queue that we get. The answer depends on which park you are talking about.
At Disney's Hollywood Studios, you can enter the virtual queue for Rise of the Resistance during the morning distribution time even from your resort hotel.
At Disneyland Park, for Rise of the Resistance you can make reservations from outside the park, but for Indiana Jones Adventure you must be inside the park.
The likely reason for the difference is the extreme popularity of Rise of the Resistance. We don't see Disney doing this for other attractions at this time.
Can I Leave the Park with a Boarding Pass and Come Back?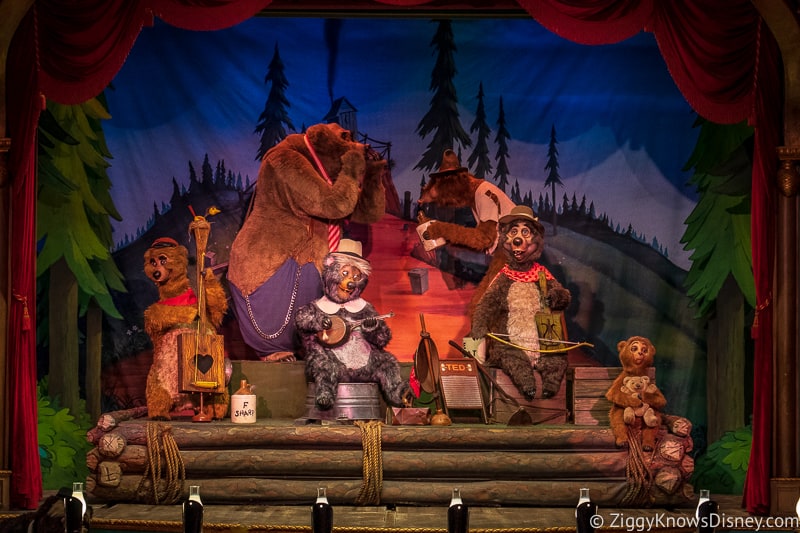 If you get into the virtual queue and have a boarding pass for an attraction, it is possible to leave the park and come back at a later time to ride. While this is possible, there are a few things to consider when doing this.
The reason you might want to do this would be if you are park-hopping or if you really only want to ride one or two attractions in a given park that day. In that case, a good strategy would be to arrive at the park really early to secure a boarding pass for the ride you want.
At that point, if you want to go visit another park or go back to your resort to go swimming for a while, you can do it. We only recommend this though if you have a very high boarding group number, meaning it will be some hours before you actually get called.
This, however, does involve some risk. The biggest problem could be that you don't make it back to the park in time when your boarding group is queueing up. Typically Disney gives you a 1 hour window from the time you are called to then get in the queue.
If you don't make it in time, your boarding pass is forfeited. This may seem like a lot of time, but Disney transportation is notoriously slow, and if you don't see the notification in time you could miss your turn.
Our strategy when leaving the park and coming back is to keep an eye on how fast the boarding groups are being called for that attraction throughout the day. Once you see that your number is about 20 spots away from being called, it's time to start heading back to the park.
What Time Do You Need to Arrive at the Parks to Use Virtual Queue?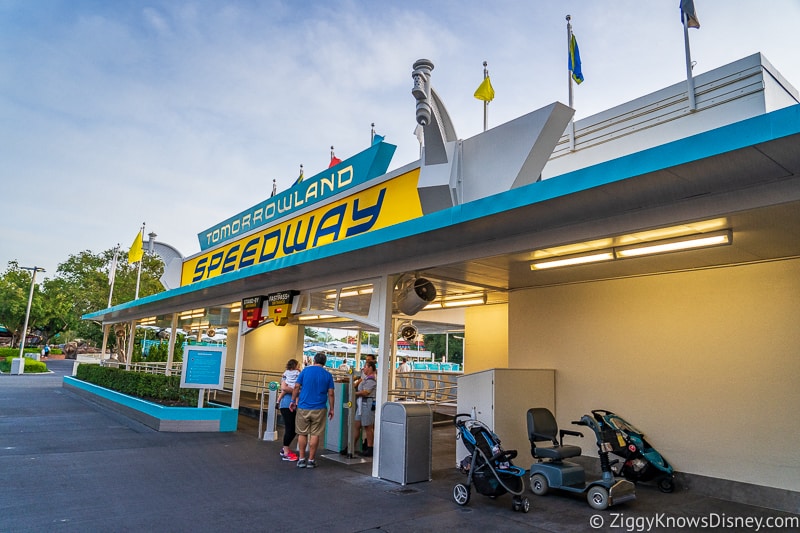 Typically in normal situations, we recommend arriving 90 minutes before the scheduled park opening whenever visiting. This allows you enough time to do a proper rope drop, where you can get in line quickly for the best attractions and do them first.
That recommendation has changed slightly since the reopening, and with a much lower capacity for the parks at this time, arriving 60 minutes before park opening is plenty of time.
This isn't necessary for Rise of the Resistance however, since you can make reservations from outside the park at 7:00 am.
This can still change moving, however, depending on what changes Disney makes to the virtual queues and boarding pass process.
We also don't know exactly how assignments for the virtual queue will evolve, but we'll update you on how exactly the whole system works as soon as we get a better idea of how Disney is going to use the virtual queues long-term and how wait times to get into the park also change.
Using the Virtual Queue without Waking Up Early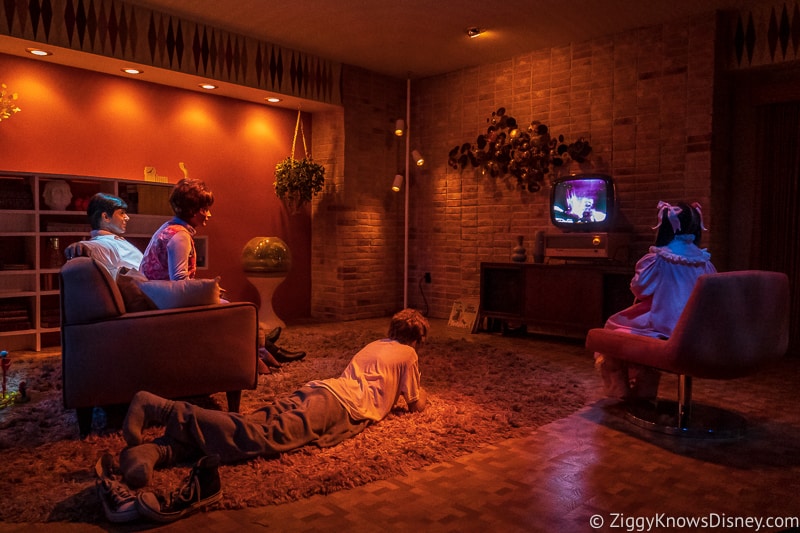 Of course, it's not always fun waking up super early while on vacation, especially to drag kids to the theme park before the sun even goes up. Thankfully, the virtual queues work differently than it did before the closure. At that time, getting to the parks early was the only option.
Disney then launched the backup boarding groups, which were designed for people who couldn't get there right at opening but still wanted a chance at a boarding pass. That later changed as even backup passes were going within the first 30 minutes or less of opening.
With the latest update, Disney has made it possible to book Rise of the Resistance from your hotel or home, so there is no need to get to the park super early just for that.
However, whether getting to the parks before opening is necessary or not again depends on how many attractions get to use the virtual queue and how crowded the parks are during the reopening phase.
In Hollywood Studios, the Virtual Queue has distribution time slots at 7:00 am and 1:00 pm. That means you have to wake up early for the first distribution, but not at the crack of dawn, and you have an alternative if you want to sleep in.
Disney knows that it's just not feasible to expect every guest to get to the parks early, so they either have to leave some attractions without a virtual queue so guests always have the opportunity to get in line there or make them all useable through the queueing system.
If many attractions are eventually using the virtual queue, they won't all sell out early in the morning, therefore giving you a chance to ride something. Maybe your favorite attractions won't be left but at least you should be able to ride SOMETHING, even if you show up late.
Right now, however, getting to the parks early is still your best alternative for touring the parks and it makes it more likely that you will get to ride your other favorite attractions.
Conflicts with Virtual Queue Return Time (FastPass or Dining)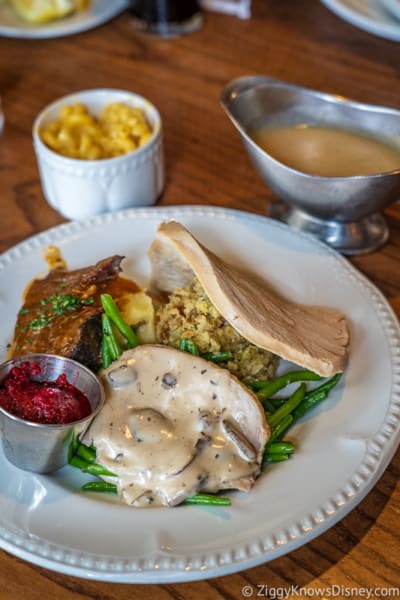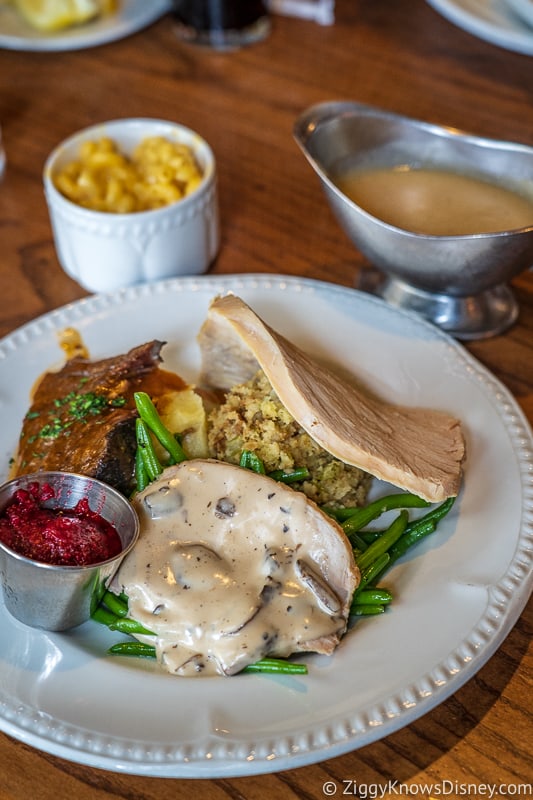 Since the virtual queues are opened up only after you step inside the park, like before, it is impossible to know exactly what time you'll be riding. This could lead to conflicts with dining reservations, special events, or FastPass+ reservations. *(FastPass+ has been permanently discontinued)
Those conflicts could increase with the chance to be in more than one virtual queue at the same time.
Disney will not switch your ADRs or your boarding group. However, since there is a window of 1 hour before you have to return once you are called, this should be enough time to finish your meal and get there on time.
In the rare case that there is a real conflict, please see one of the Cast Members working with the Disney Guest Experience Team. They will help you sort out any problem for you.
How to Get a Low Number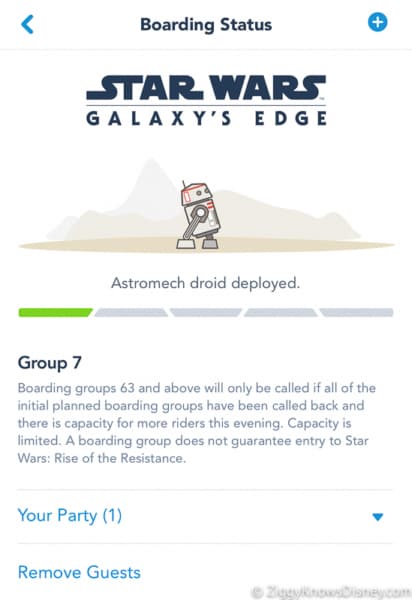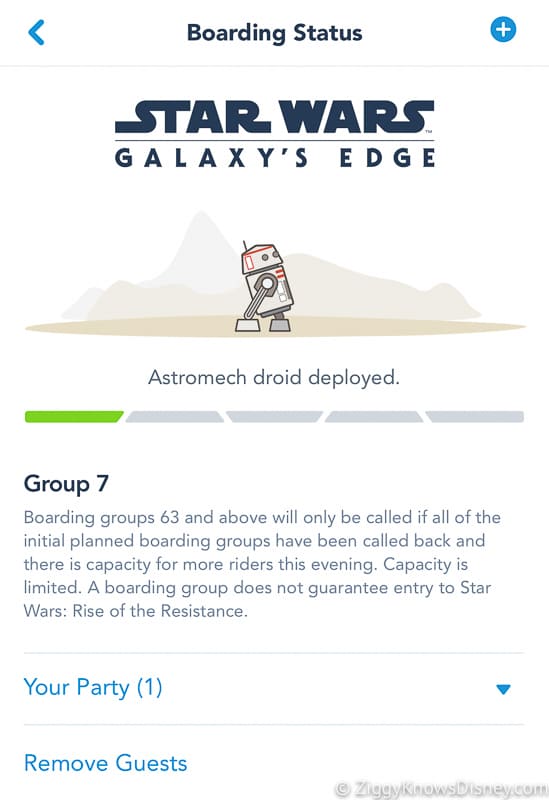 Trying to get into a boarding group with a low number? The entire process of using the virtual queue happens so fast and only seconds separate you from a high number or a low number, or not getting one at all.
There are a couple of tricks we've learned after months of trying, which will help put you in the best position of getting a low boarding group.
Timing – The number one way to get a good boarding group is the be fast when making your reservation. This requires practice before going to the park and being familiar with the app.
The timing also matters when you open the My Disney Experience on your phone. Depending on your phone, there can be a 5-10 second delay from when you click the button to enter the app to when you actually can join a group.
If the distribution time starts at 7:00 am, that means you should probably open the app around 6:59 and 50 seconds am. Every second counts and this way by the time it loads it will already be 7:00! Again this is where practicing at home helps.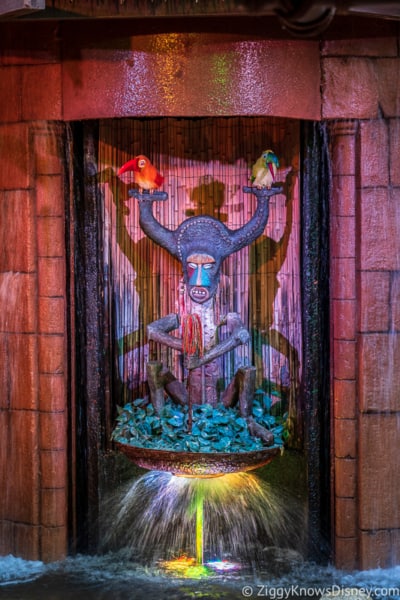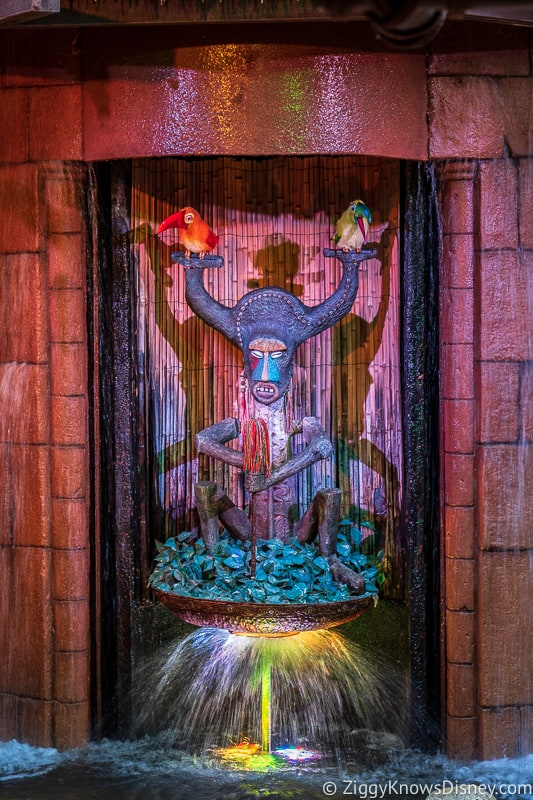 Don't Do It Alone – Another way to get a good boarding group is don't be the only one in your party trying to get into the virtual queue for everyone else. Everyone with a phone and My Disney Experience should be trying to get passes for the group.
It's easy to make a mistake, or even have phone problems and if you are the only one trying, that means big trouble for everyone. Your odds are much better if 6 people are trying rather than just one, and every bit of help will go a long way.
The first person to secure a boarding group can get them for everyone, and the others will automatically be informed they are already in a group.
When Will Disney Stop Using the Virtual Queue?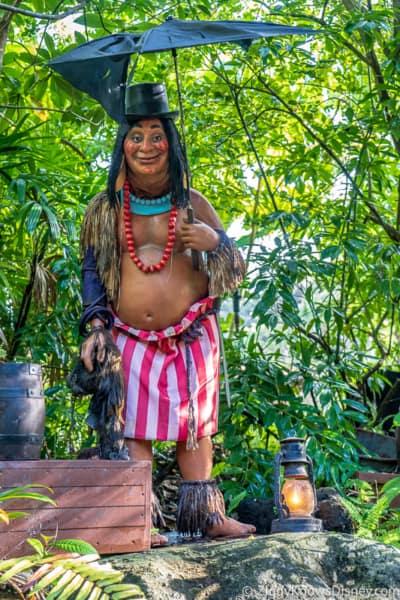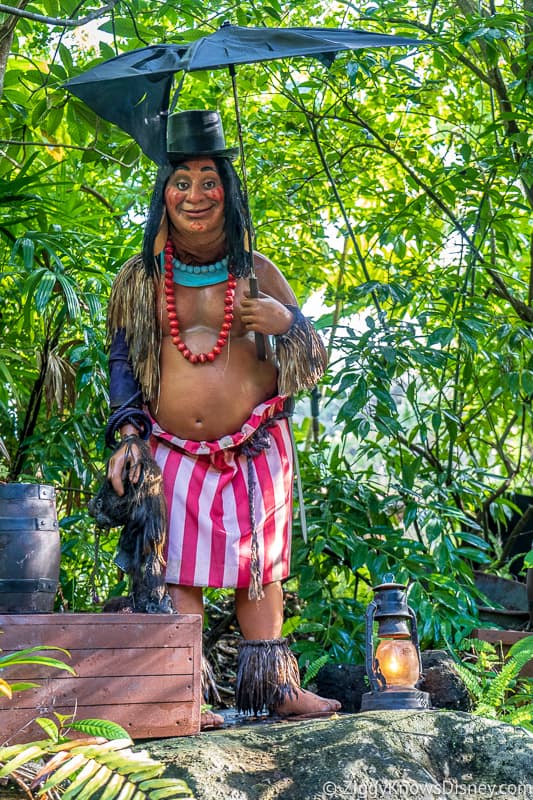 The answer to this question continues to change. First it seemed like Disney was planning to use the Virtual Queue on many attractions. Then they made an announcement that they would not be using it at all during the reopening phase.
In the end however, Disney changed their mind and is using a modified Virtual Queue system with Rise of the Resistance once again. They have also introduced it to Remy's Ratatouille Adventure and WEB SLINGERS.
What about other attractions in the parks?
It was thought that Disney would likely use the virtual queue as a way to control crowds entering the attraction queues, which is especially important during this period where guests shouldn't be too close to each other. If through testing Disney thinks it's a useful solution, expect the virtual queue and boarding groups to come back and be around for quite some time.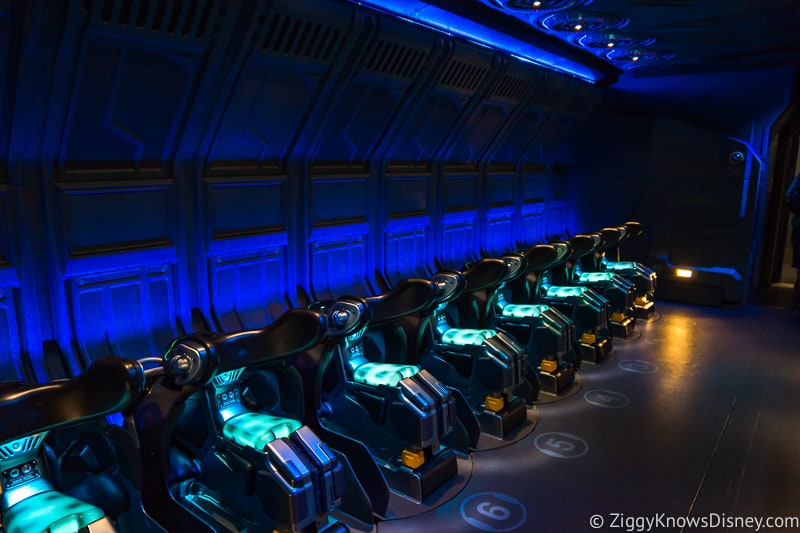 More importantly, since we don't know when this situation is going to be over, and it might last a year or more, there is no telling how long the virtual queue will be a part of theme park touring. Disney may decide that while the park capacity is this low there is no need, but as crowds start to get bigger they could bring it back.
We might even still be using the virtual queue during Walt Disney World's 50th Anniversary celebration in 2021.
However, even when Disney World returns to normal operation in the future, that doesn't mean Disney is going to get rid of the virtual queues at that point. In fact, there are signs that point to this being Disney's long-term plan for alleviating ride wait times for guests. After all, the number one complaint to Disney guest services is still long lines.
Since this whole system was developed when they were expecting large crowds for Galaxy's Edge and its rides, it remains to be seen if this was Disney's plan all-along and if the timeline has to be sped up due to necessity.
If that is indeed the case, that means you might never see virtual queues go away in Disney World.
FAQs
What is the Disney Virtual Queue?
The virtual queue is a new ride queueing system allowing guests to wait for attractions outside of a physical queue.
How Do You Get a Boarding Group?
To get a boarding group you can use the My Disney Experience app or one of the In-Park Kiosks.
What Time Can I Enter the Virtual Queue?
The Virtual Queue starts letting guests join boarding groups at the same time the park officially opens.
How do I Know When to Return for the Virtual Queue?
Each rider is assigned a boarding group number. You can check when that number is called by looking at your My Disney Experience app or one of the In-Park Display Panels which updates the current boarding groups.
Can I Use DAS with the Virtual Queue?
Riders using the DAS service can absolutely use the virtual queue. In order to ride, however, they need to secure a boarding group through the app or an in-park kiosk first. Once your boarding groups is called, see the Cast Members at the ride entrance who will then direct you.
Can I Use Rider Switch?
Yes, you can use Rider Switch with the Disney Virtual Queue. However, you still need to secure a boarding pass for both guests of the ride of your choice. Once your boarding group is called, proceed to the queue and continue with the Rider Switch program as you normally would.
Conclusion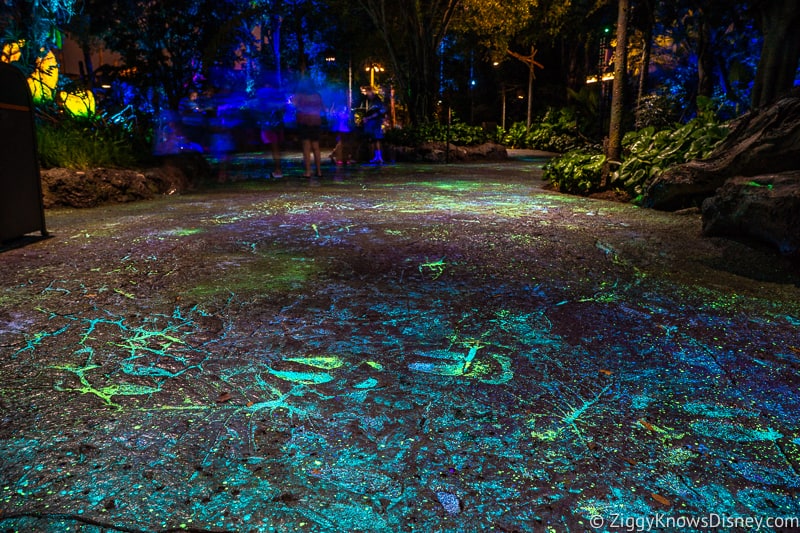 Like it or not, the virtual queue is a technology that Disney plans on using for attractions queues at some point in the future. That means we are all going to have to learn how it works if we want to keep touring the parks effectively.
Disney has already learned a lot from using the boarding groups in 2019, 2020 and so far in 2021. That experience will be vital to implementing a much larger-scale installation in multiple attractions and parks.
Of course, there are going to be some errors along the way and a learning curve for both the guests and Cast Members to get through initially.
However, if done right, the virtual queue can be a big time saver and get people out of lines and keep wait times at a minimum. Disney is happy because it means you will be spending more time eating and shopping and you are happy because you spend less time in line and have more options with your time.
I'm excited to see how it all plays out and I'm sure we'll be talking more about this in the coming months, hopefully with continued real-world experience in this new set up.
Your Thoughts
I want to know what you think about the Disney Virtual Queue and Boarding Passes…
Do you like this system of ride queueing?
What changes should be made to improve it?
Let us know in the comments section below!
If you enjoyed this article, as always I appreciate it if you'd share it with others via social media. I work hard at making this website into a useful resource for you and your family to plan your visit to the Disney Parks and I hope it can help you! Thanks 🙂