One of the biggest things that have been missing from Walt Disney World since the reopening are themed character meets with guests. Experiences with the characters have still been around, but not like we are used to. So when are real character meets coming back to Disney World?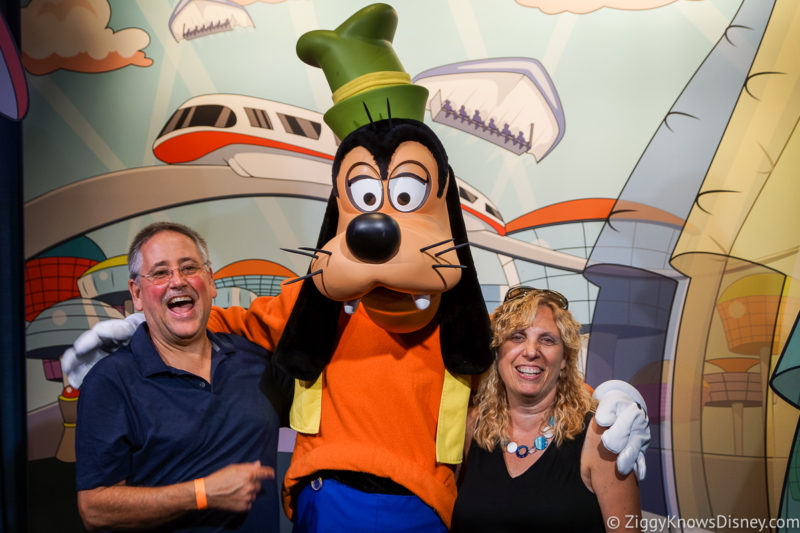 Any parent who has visited one of the Disney World theme parks with their children knows how important it is to your trip to get to see the characters. Not only see them, but get up close with them, get your picture together, and give them a big hug!
Ok, sometimes this is important even to adults without kids!
No matter if you are going to the Magic Kingdom, EPCOT, Hollywood Studios, or the Animal Kingdom, character meet and greets are a huge part of the Disney experience for guests of all ages.
When will character experiences return to Disney World?
They are already back, to an extent. Sure the characters have still been a big part of the parks since the reopening, just not in the traditional way. Disney has come up with character cavalcades, flotillas, and distanced character experiences in the parks, just no indoor meets in a themed setting.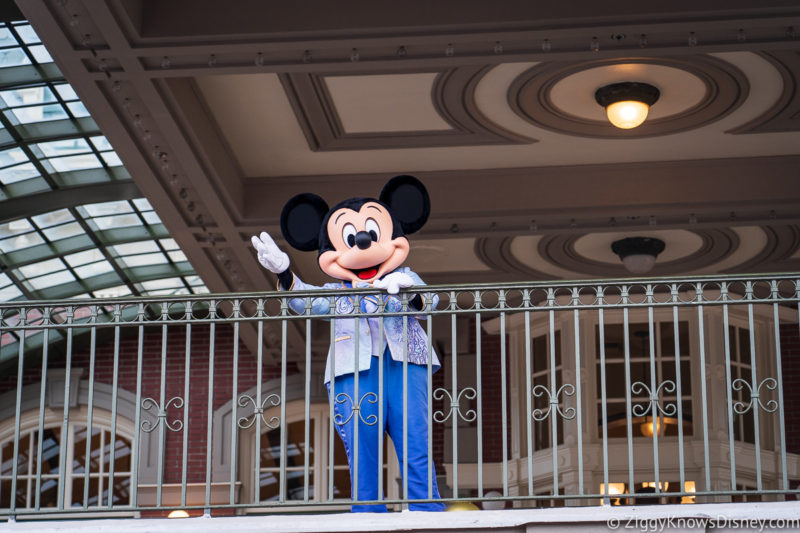 (UPDATE) – Disney has just announced 2 more indoor character sightings coming back to the parks starting November 19. One at EPCOT and the other at Hollywood Studios. Keep reading for more info…
In this post, we will go over why character meets were stopped in Walt Disney World, and what to expect now that they are coming back again. We'll also update you with any info that comes out so you can best plan your next trip.
Before we get started, read our post on Disney World Reopening FAQs to learn about all the new changes in the parks you need to know about.
Also, don't forget to sign up for our FREE Weekly E-Mail Newsletter. We will update you as soon as we know when the nighttime spectaculars are coming back to the parks, and share the latest vacation planning tips. You can sign up here: Join our E-Mail Newsletter
(UPDATE) Indoor Character Experiences Returning to Disney World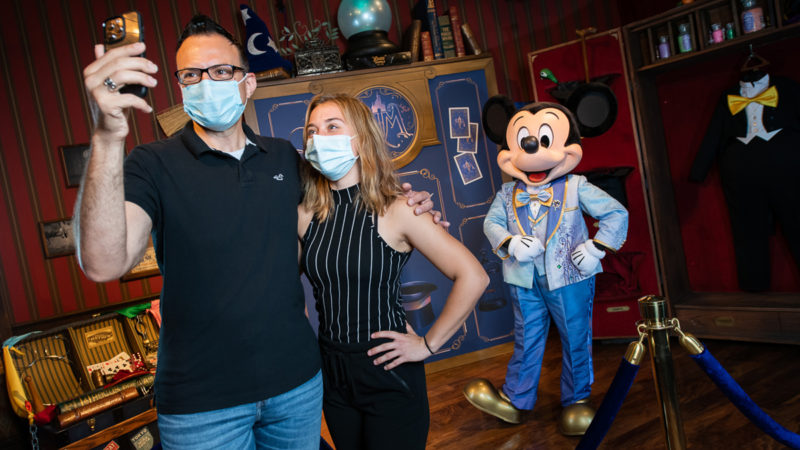 If you are looking for character meets in a more intimate setting when visiting the Disney World parks, you are in luck.
Indoor character meets in themed settings are now back at Walt Disney World.
Disney is actually calling these meets, "Character Sightings" due to the new restrictions in place that guests must follow.
Here is the latest press release from Disney:
"Over the past year, beloved Disney Characters have been popping up in cavalcades, motorcades, flotillas, and surprise sightings, much to the delight of our guests, and I'm pleased to tell you many of those experiences will be continuing.
Although the environment is not right just yet for hugs and autographs, you'll soon be able to have individualized time with some of your favorite characters, getting to visit with them in a themed location and snap a photo or two."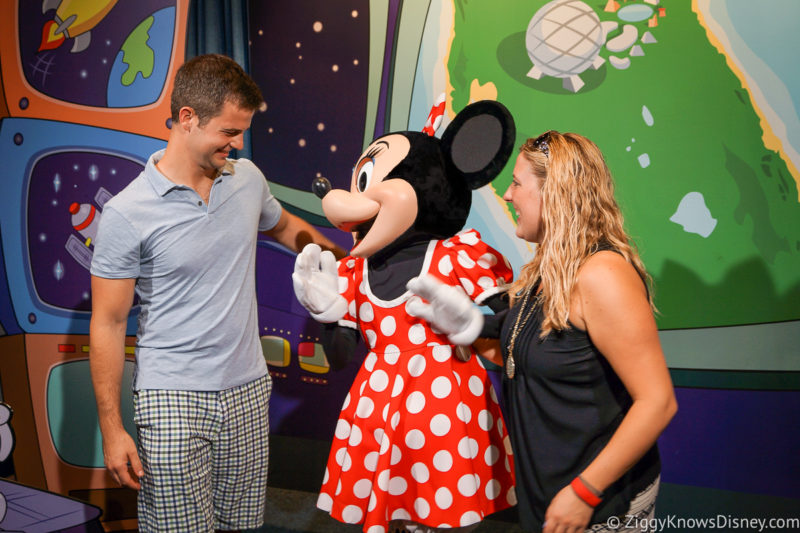 The characters that are returning are as follows:
Disney Princesses at Princess Fairytale Hall in the Magic Kingdom (this is the perfect place to meet Cinderella, Elena, Rapunzel, and Tiana in the parks).
Mickey Mouse in 2 locations. One at Town Square Theater in the Magic Kingdom (check out Mickey in his 50th Anniversary EARidescent outfit). The second in EPCOT at the Magic Eye Theater in World Celebration.
Minnie Mouse at Red Carpet Dreams in Disney's Hollywood Studios (Minnie will be in her regular red dress with white polka dots).
Disney Junior Stars in the Animation Courtyard at Disney's Hollywood Studios
It's not the exact same level of normal character interactions with hugs, but it's at least a step in the right direction. At least this will allow guests to get some individual time with the characters instead of being one in the crowd of guests.
The character cavalcades and random character experiences will continue, but these individual character meets, plus more entertainment returning to the parks are definitely positive developments and bring us one step closer to a normal Disney World experience.
Can I Get Close to the Characters?
Close is relative. You can't get right up next to the characters to touch them or get autographs from them, but you will be in the same room as them and close enough to get a selfie or a regular photograph.
Can I Hug the Characters?
No, you can't. At this time guests cannot hug the characters as they are indoors and without face masks.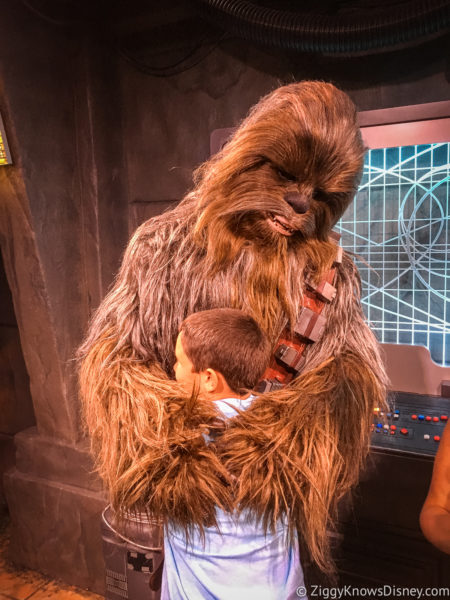 Which Character Meets are Running in Disney World?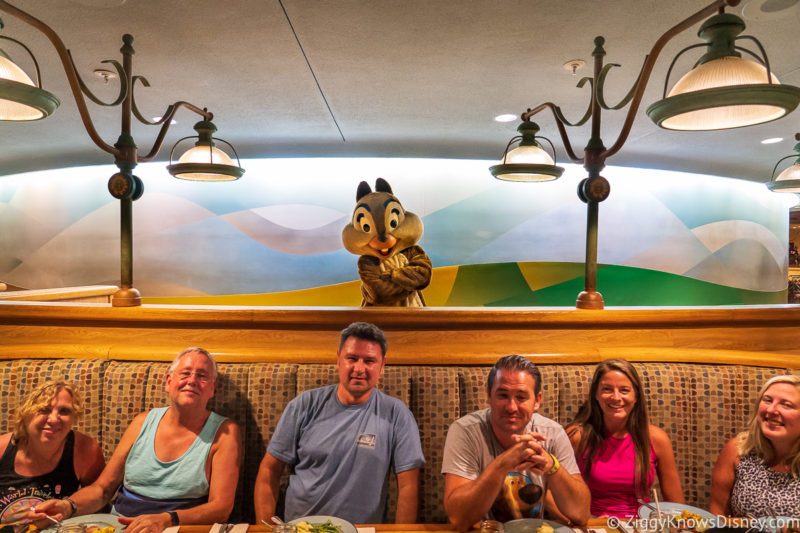 Normally, the Walt Disney World theme parks could each have 5-10 character meets running at the same time for guests to enjoy. Since bringing character meets back is just in the early stages, the number of them running is limited. We may even hear about more reopening in the coming weeks.
Let's look at them from park to park:
Characters at the Magic Kingdom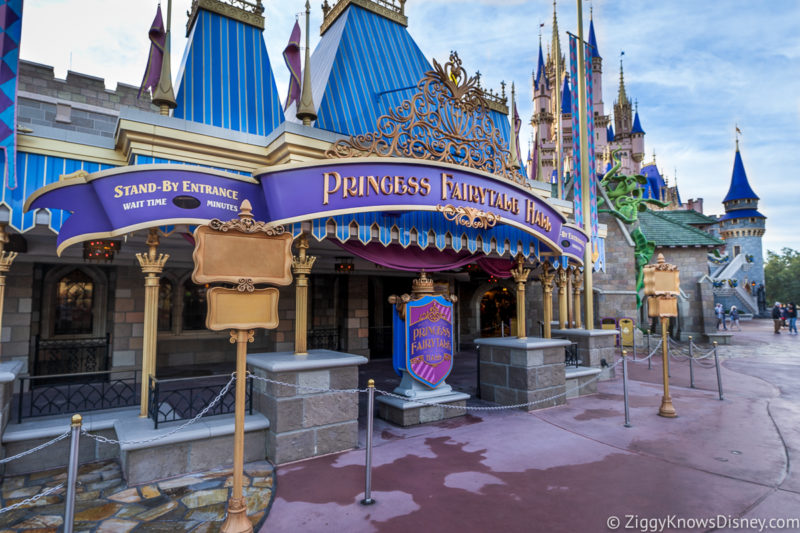 Let's start in the Magic Kingdom. Here there are 5 individual indoor character meets besides the many characters you see in the cavalcades down Main Street U.S.A and other distanced experiences.
Mickey Mouse backstage at Town Square Theater on Main Street, U.S.A
Rapunzel at Princess Fairytale Hall
Tiana at Princess Fairytale Hall
Cinderella at Princess Fairytale Hall
Elena at Princess Fairytale Hall
Here are some of the more randomized character meets:
Buzz Lightyear – Tomorrowland
Stitch – Tomorrowland
Captain Jack Sparrow – Adventureland
Anastasia – Cinderella Castle Balcony
Drizella – Cinderella Castle Balcony
Big Al – Frontierland
Liver Lips – Frontierland
Characters in EPCOT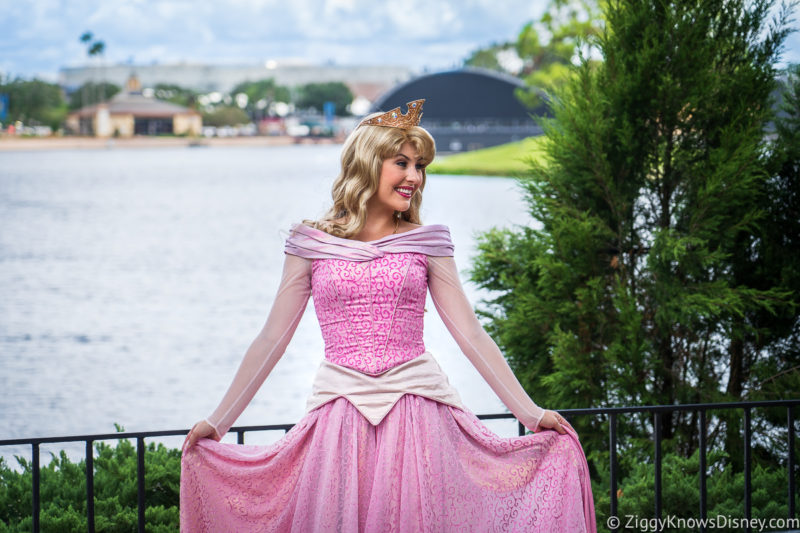 For now, EPCOT only has one of the new indoor character meet and greets, and most of the others are the random, distanced sightings we've seen now for more than a year. Here are the characters you can meet at EPCOT indoors:
Mickey Mouse – (Magic Eye Theater in World Celebration starting November 19)
If the new indoor meets go well in EPCOT and at the Magic Kingdom and Hollywood Studios, expect to see more of them in EPCOT soon after.
In fact, Annan and Elsa may be moving indoors soon after the latest update on their character meet description on the Disney website: "Chill out with royal sisters Elsa & Anna from Frozen, and enjoy an enhanced Character Greeting in their charming summer cabin."
You can find these characters in various locations in the park:
Alice – (UK Pavilion)
Anna and Elsa – (Norway pavilion)
Aurora – (Between France and Morocco pavilions)
Belle – (Between France and Morocco pavilions)
Jasmine – (Morocco pavilion)
JOY from Inside Out! – (Future World West)
Mary Poppins – UK Pavilion
Mulan – (China pavilion)
Snow White – (Germany pavilion)
Winnie the Pooh – (Future World West)
Characters at Hollywood Studios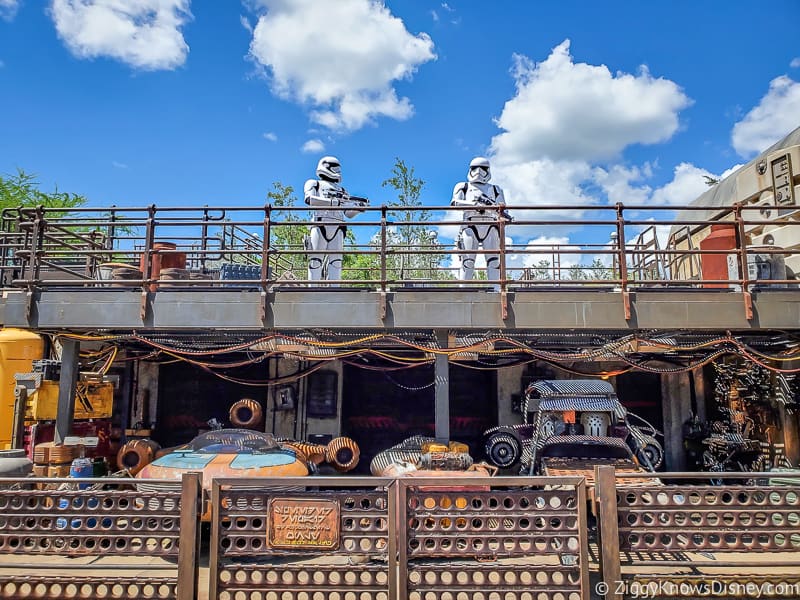 Right now Hollywood Studios is scheduled to have 2 indoor character sightings available to guests in November.
Minnie Mouse at Red Carpet Dreams (Starting November 19)
Disney Junior Stars in the Animation Courtyard (Starting in November)
Besides the above-listed characters, you can find some of your favorite Star Wars characters in Galaxy's Edge.
Kylo Ren
Stormtroopers
Rey
Chewbacca
Vi Moradi
They are commonly seen walking around on the skywalk above the sidewalk waving to guests.
Characters at Animal Kingdom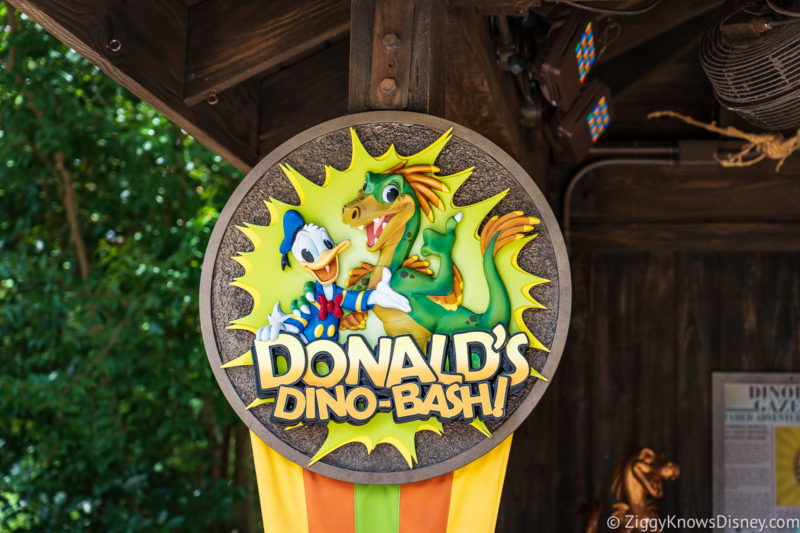 Besides the character cruises that pass down Discovery River, there aren't many characters to see at this time at the Animal Kingdom.
Don'ts Dino-Bash is currently not open, though if things progress in the current direction we could see them back shortly. These happened outdoors so it would be really easy to bring them back from a safety standpoint. The only question is if they have enough Cast Members at the moment to do it.
Some of the characters on the river cruise boats include:
Mickey Mouse
Minnie Mouse
Pluto
Goofy
Chip
Dale
Donald Duck
Daisy Duck
Launchpad McQuack
Why Did Disney Suspend Character Meets?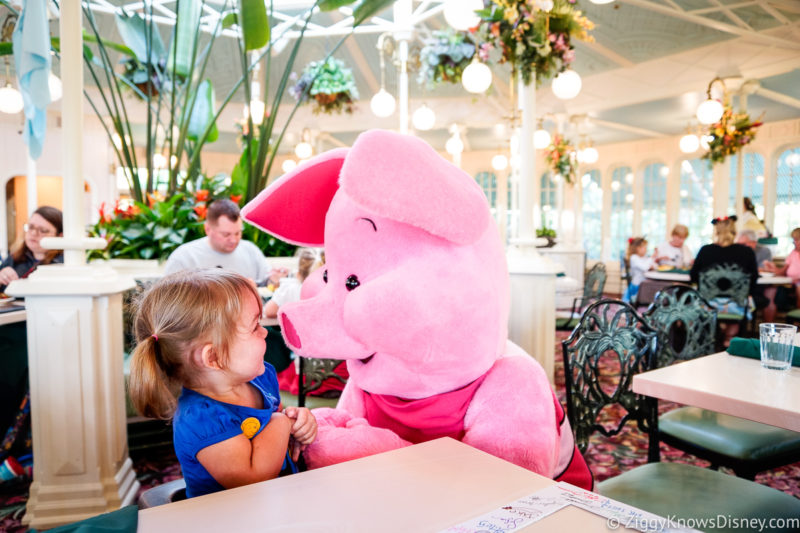 Ever since the Walt Disney World Resort reopened in July 2020, many of the experiences were, and still are missing as compared to what we are normally used to.
For example, some attractions were temporarily closed, most entertainment and shows were suspended, and there were big changes to the restaurants and hotels on the property. Character meets were among these suspended experiences.
Why did Disney decide to stop doing character meets?
One of the main reasons is that because of the current health crisis, Disney implemented a bunch of new safety guidelines both for guests and Cast Members, one of which was distancing them from each other. Guests gathering in small, closed locations with the characters was not ideal, and signing autographs, giving hugs, and posing for photos together while keeping a safe distance is impossible.
On top of that, Disney has been enforcing strict face mask rules since the reopening, especially in closed spaces. For most of this period, Disney couldn't put the characters out there near guests without a face covering, and think it would be pretty terrible seeing Cinderella or Snow White with a face mask on
Disney is looking out for everyone's safety involved, both Cast Members and guests. So while disappointing, there was no other choice to make at the time.
Now things are starting to change. While the new character sightings are not exactly back to normal, just putting guests in the same room with the characters means we are heading back to normal soon.
When Will Character Meet & Greets Return to Normal at Disney World?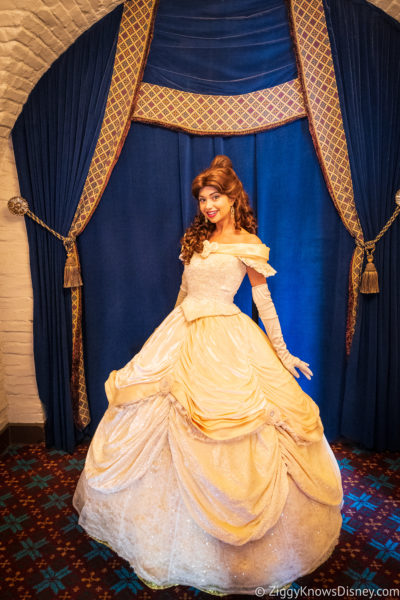 As you know, character meets are already returning to Walt Disney World, just without hugs and autographs and calling them character sightings.
So when will the normal character meet and greets come back? That depends on a few factors.
Disney recently changed its company policy to require all Cast Members to be vaccinated by October 22, 2021. Is that why these newer, more intimate character meets start sometime in November? It's possible. Disney has to feel more comfortable now putting its Cast Members in close proximity to guests knowing that they are all vaccinated.
Also, the news of vaccines possibly being available to kids under 12 is another reason Disney can feel more at ease about putting guests near characters.
The amount of new cases nationwide, and more specifically in Florida also plays a part. Since September, Florida has seen a sharp decline in infections throughout the state which helps make character meets now possible.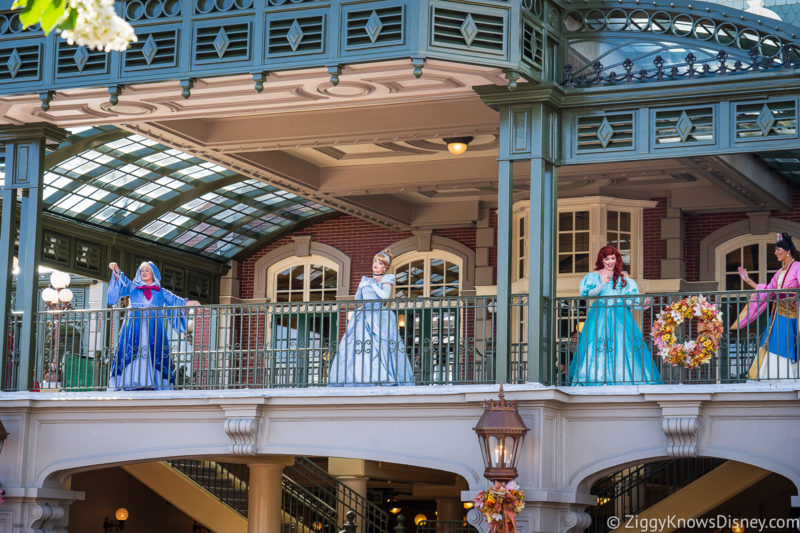 It is strange that Princesses are mentioned among the indoor character sightings starting in November. The fact that Disney is not going to cover their faces with masks makes us think they also are on the verge of changing the Disney World face covering policy once again. Is this a precursor to making wearing a face covering indoors optional? Time will tell.
Our guess is that Disney will go on through the rest of 2021 with this new setup of character interactions, keeping the guests distanced but still allowing them to be in the same room and get some selfies. With these starting up only in November, it is likely impossible to get back to normal before the end of the year.
Depending on how the new character meets go and what happens this winter with the current health crisis, we could see the regular character meets come back to Walt Disney World by early 2022. That's probably an optimistic outlook, so if things don't go well, we'll likely have to wait until after Spring 2022.
We'll keep you posted as soon as we hear more.
What About Character Cavalcades?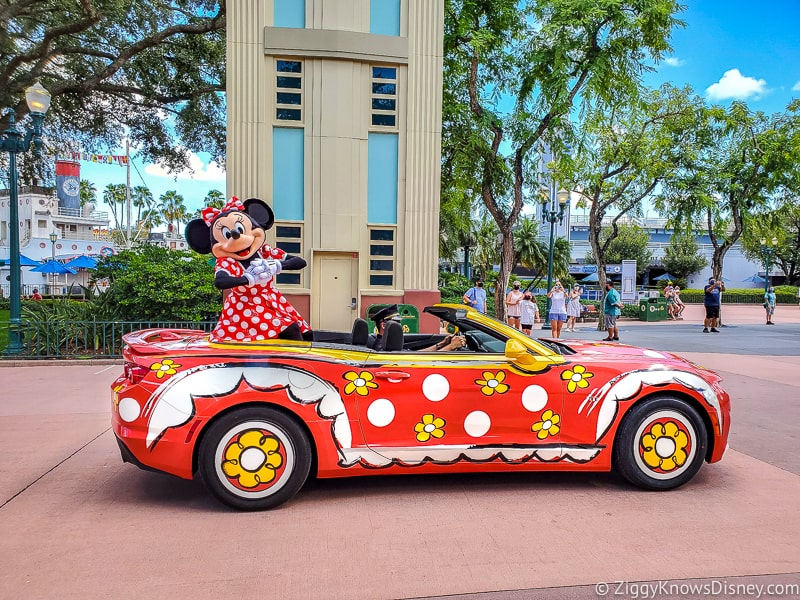 For the meantime, the popular character cavalcades are staying in the Disney World theme parks and you should be able to see them on your next trip.
Right now they can be seen in all 3 of the 4 parks, with each one having anywhere from 2-4 different cavalcades.
EPCOT is the only park to remove all of its cavalcades which means right now the only way to find characters there is with the random character interactions and distanced meets outside.
In the long term, it will be interesting to see if the character cavalcades stick around. From our experience in the parks, they seem to get much more attention in the 3 parks other than EPCOT. It draws a much older crowd than the Magic Kingdom for example, and watching Mickey and Minnie drive by in the middle of the Food and Wine Festival is probably not very high on most guests' lists there.
We like the randomness of them and think they work especially well at the Magic Kingdom and Animal Kingdom.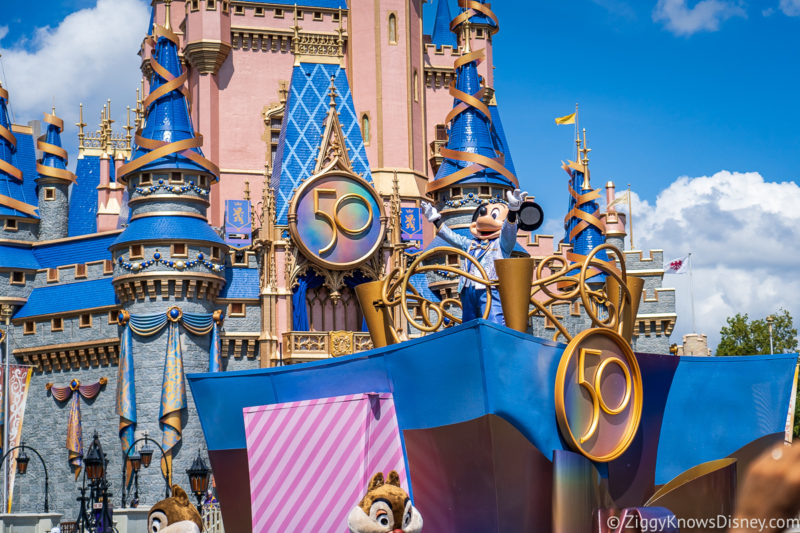 While they could bring back the Magic Kingdom parade at any time, we think these character cavalcades are here for the long haul, or at least through Disney World's 50th Anniversary celebration.
Read our Guide to Character Cavalcades in Disney World for a more in-depth look and details about each one.
For more information on planning your vacation to Walt Disney World here are two of our most useful posts:
Sign Up For Our Newsletter Today!
Your Thoughts
I want to know what you think about the Disney World character meets coming back…
Does this change your mind about visiting Walt Disney World?
When should Disney allow normal character meets in the parks?
Let us know in the comments section below!
If you enjoyed this article, as always I appreciate it if you'd share it with others via social media. I work hard at making this website into a useful resource for you and your family to plan your visit to the Disney Parks and I hope it can help you! Thanks 🙂