What everyone wants to know is: "What rides and attractions are open in Disney World now that the parks have opened back up?"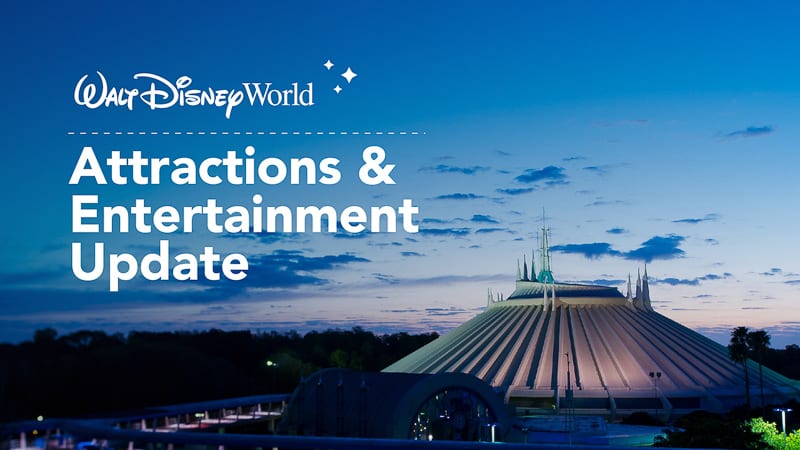 We've now had some time to visit the parks since reopening, and this list will give you some insight into what we can expect to experience when you visit Walt Disney World. In this post we have the Full List of Disney World Attractions, Entertainment and Shopping that are currently open and what's missing still..
Make sure to read our Walt Disney World Reopening Guide for more info on everything else you need to know before visiting.
(NEWS 1/21/20): Festival of the Lion King Returning to Animal Kingdom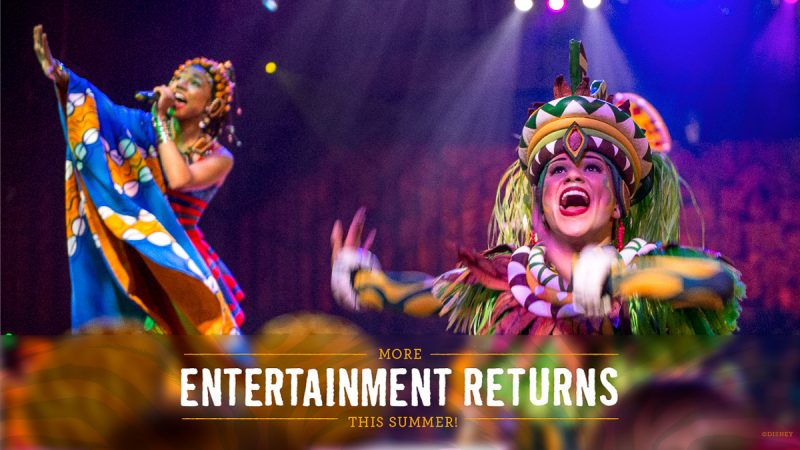 Great news for the Disney World theme parks today as Disney has just announced that the "Festival of the Lion King" at the Animal Kingdom is returning in Summer 2021.
Disney is already in the process of bringing back some of the performers, technicians for this show, and others throughout the parks.
When the Festival of the Lion King returns, it will be presented in a modified format at the Harambe Theatre. Adjustments will be made both on the stage and backstage including updates to the choreography of the show to allow for proper physical distancing.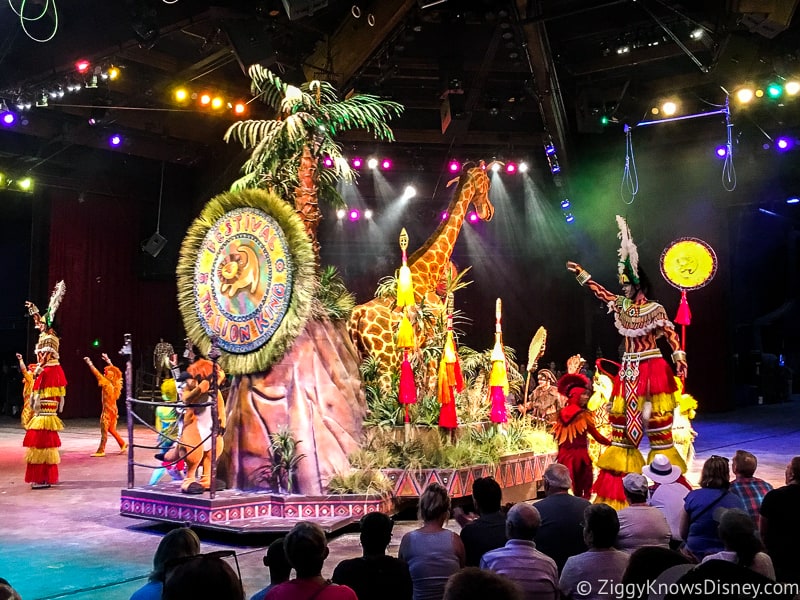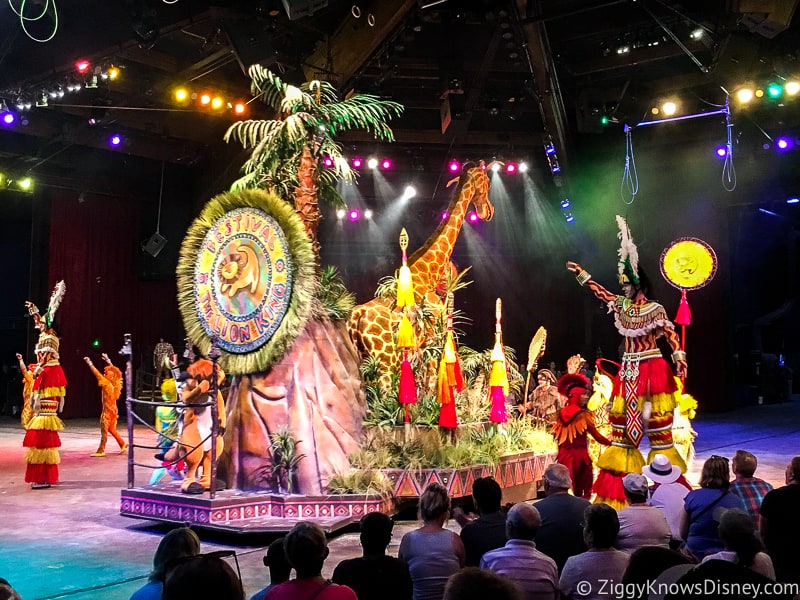 Seating for the audience will also be adjusted as is the case with other theater experiences throughout the resort.
All of the hit songs from the Festival of the Lion King will be back such as "I Just Can't Wait to Be King," "Be Prepared," "Can You Feel the Love Tonight?" and "Circle of Life"
Entertainment options have been slim since July when the parks reopened so it's highly encouraging to see one of the most popular shows in Disney World coming back. Just being back with Simba and friends is another step back to normalcy.
Disney has indicated that this will be just one of the entertainment options coming back to Walt Disney World and more shows both at the Animal Kingdom and other parks should be coming shortly after.
The "Festival of the Lion King" does not have an opening date at this time but we will update you as soon as it is announced.
(NEWS 11/16/20): Disney Plans on Brining Back Canceled Entertainment & Shows
You probably have already heard of the dozens of Disney World shows and entertainment that were canceled over the last few months and all the layoffs that occurred from that.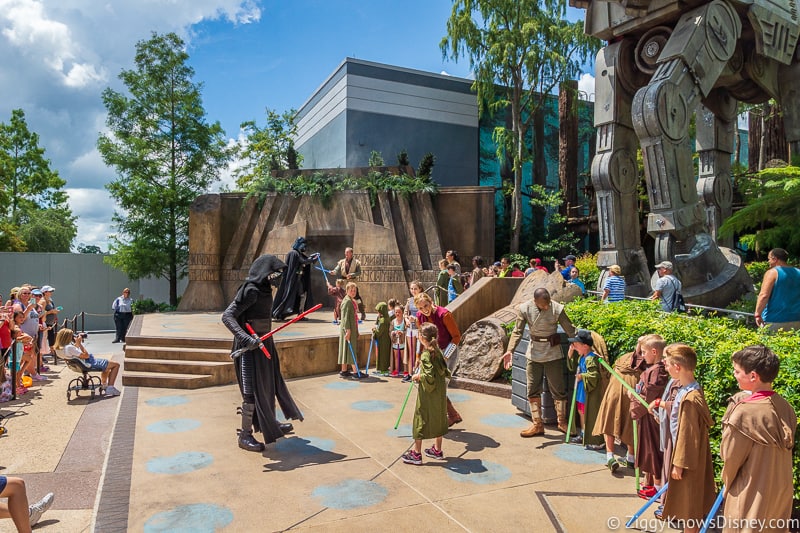 Some good news may be coming however, as Chairman of Disney Parks, Experiences, and Products, Josh D'Amaro, recently said that Disney is planning on brining back the canceled shows and entertainment.
Canceled shows include favorites like Beauty and the Beast: Live on Stage, Monsters, Inc. Laugh Floor, Festival of the Lion King, Finding Nemo – The Musical, and the Hoop Dee Doo Musical Revue.
This would be huge news and a big boost to the parks since almost all the Disney World stage shows and street performers have been closed or laid-off indefinitely.
D'Amaro didn't give a timeline for when they are planning on brining back those shows, and he didn't guarantee that all of the currently closed shows will come back. He also confirmed Disney will continue to introduce new entertainment to the parks as well.
Whatever the case, it is encouraging to hear some of our favorites will indeed be coming back when the time is right. Stay tuned as we keep you updated on this story.
(NEWS 10/30/20): Major Layoffs of Disney World Entertainment Cast Members
Since the Disney World theme parks reopened, one big thing has been missing…shows. Now it looks like many of them won't be coming back for sometime after there were major layoffs to the Disney World shows and entertainment this week.
So far, 720 of the 760 Cast Members who are part of the Actors' Equity Association were let go by Disney.
Layoffs include full cast and crew from shows at all 4 theme parks and 1 resort so far. Among the shows are:
Monsters, Inc. Laugh Floor – Magic Kingdom Park
Mickey's Royal Friendship Faire – Magic Kingdom Park
Move It!, Shake It!, MousekeDance It Singers – Magic Kingdom Park
Turtle Talk with Crush – EPCOT
Beauty and the Beast: Live on Stage – Disney's Hollywood Studios
Citizens of Hollywood – Disney's Hollywood Studios
Indiana Jones Epic Stunt Spectacular – Disney's Hollywood Studios
Green Army Men in Toy Story Land – Disney's Hollywood Studios
Jedi Training Academy – Disney's Hollywood Studios
The Jedi in Star Wars Galaxy's Edge – Disney's Hollywood Studios
Festival of the Lion King – Disney's Animal Kingdom
Finding Nemo the Musical – Disney's Animal Kingdom
Hoop Dee Doo Musical Revue – Disney's Fort Wilderness Resort & Campground
That's at least 13 shows!
It seemed like some of the shows would be coming back soon since Disney reached an agreement with the Actors' Equity Association, who represent the performers in many of the Disney World shows. That however, didn't materialize and those case members will be let go instead.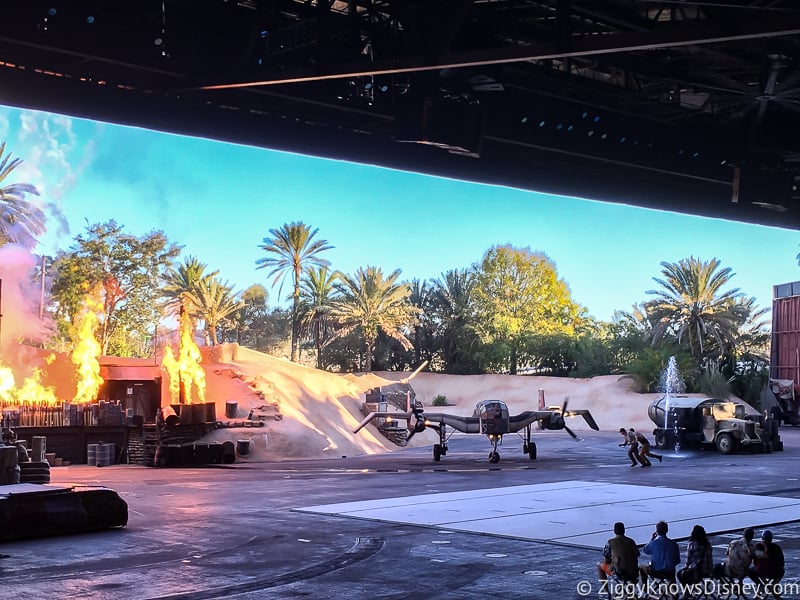 News of equity performer layoffs are coming in from all throughout the company right now.
Here is the Actors' Equity Association statement regarding the mass entertainment layoffs at Walt Disney World:
"Our hearts go out to all the cast members at Walt Disney World," said Kate Shindle, president of Actors' Equity Association.
"Disney has made it clear that our members would face work reductions since they announced layoffs of nearly 28,000 employees. That does not make this news any less painful.
These reductions are another tragic reminder that until the virus is brought under control with a national strategy for masks, testing and contact tracing, everyone who works in the arts needs help like extended pandemic unemployment insurance and federal COBRA health insurance subsidies."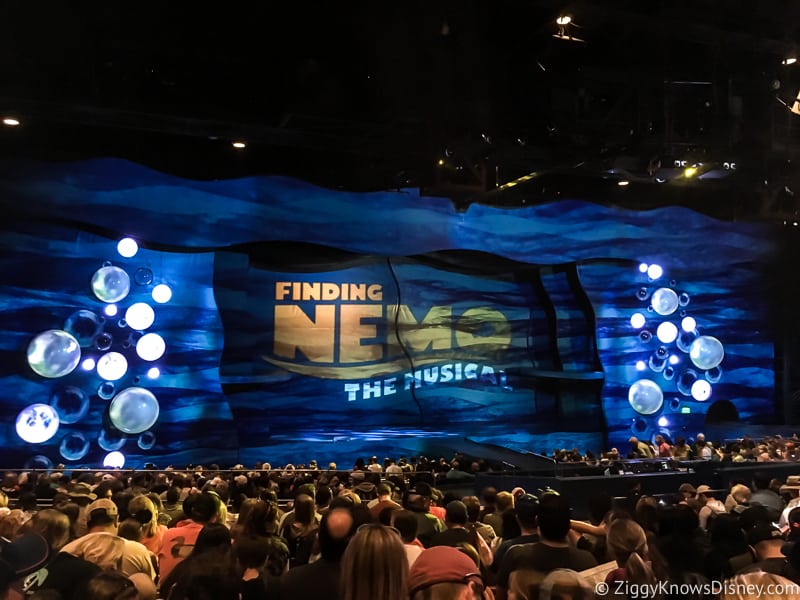 A large part of Disney World performers are part of the union and are responsible for shows such as: "Festival of The Lion King," "Finding Nemo: The Musical," and "Beauty and the Beast: Live on Stage."
There is no other way to take this news but as a devastating blow to the theme parks and the thousands of Cast Members being let go. Many of these performers are incredibly talented and it's a shame they can't continue to perform, and more importantly, make a living.
This means only 60 of the 780 entertainers that were part of the Actors' Equity Association are left at Disney World.
The bad news hasn't just been with the entertainers. Over the last couple of months, thousands of cast members have been notified of an extended furlough or have been let go by Disney.
Recently, Disney responded to criticism surround these layoffs. Bettina Buckley, Vice President of Walt Disney World Resort Live Entertainment, had this to say:
"Recently, we've had to make some difficult decisions to reduce our workforce as the business impacts from the Covid-19 pandemic have become more long-lasting than anyone could have predicted. As a result, we've had to pause many live shows and entertainment experiences at our resort for longer than originally anticipated."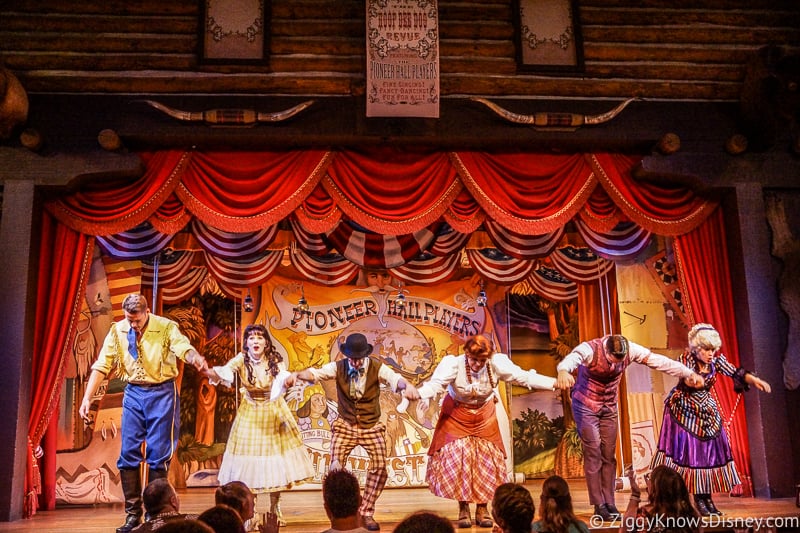 She then went on to explain all the entertainment offerings the parks have brought in since reopening. She also blamed the health crisis as part of the reason why some of these shows cannot return at this time:
"Determining which shows can return and when is a complex process. As with the rest of our phased reopening, we will also consider the guidance of health officials and government agencies in determining when the time will be right to adjust capacity, and as soon as it is appropriate, we will start to bring additional entertainment back.
Like most of our fans, we know that our beloved entertainment cast are an incredibly special and essential part of the Disney experience. We look forward to the day when we can welcome back more live entertainment to our parks, and we will share more news about these announcements as we're able to do so."
After this terrible news, we don't have any idea when these shows will come back to the parks and some of them may not come back at all. When everything returns to normal Disney will still have entertainment, but this may be the last we see of the current lineup.
This is an extremely discouraging news, and it gets rid of everything that makes Disney, Disney. Who knows how long we will have to wait now see some of our favorite entertainment returning to the parks.
This is a developing story and we'll have more shortly…
List of Open Disney World Attractions, Entertainment, and Shopping
REMEMBER: This list of attractions can change as the reopening moves ahead. Some missing attractions will eventually be added, but some might get removed too. So far this is the official list.
Magic Kingdom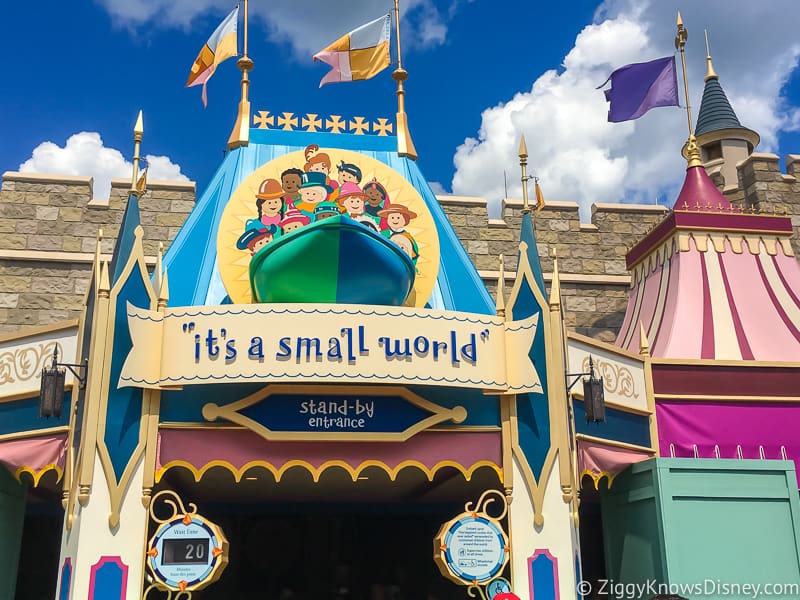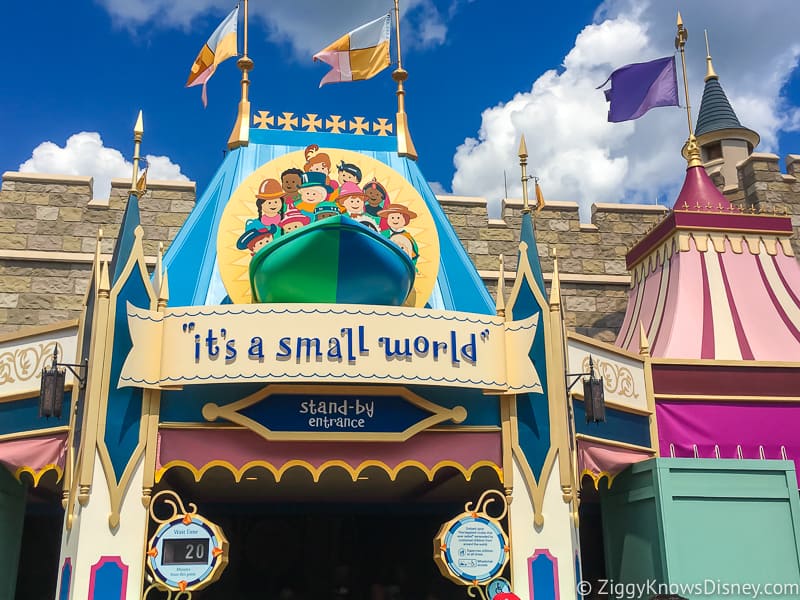 Disney's Magic Kingdom Reopened July 11, 2020.
Attractions
"it's a small world"
Astro Orbiter
Big Thunder Mountain Railroad
Buzz Lightyear's Space Ranger Spin
Country Bear Jamboree
Dumbo the Flying Elephant
Jungle Cruise
Mad Tea Party
Mickey's PhilharMagic
Peter Pan's Flight
Pirates of the Caribbean
Prince Charming Regal Carrousel
Seven Dwarfs Mine Train
Sorcerers of the Magic Kingdom
Space Mountain
Splash Mountain
Swiss Family Treehouse
The Barnstormer
The Hall of Presidents
The Haunted Mansion
The Magic Carpets of Aladdin
The Many Adventures of Winnie the Pooh
Tomorrowland Speedway
Under the Sea ~ Journey of The Little Mermaid
Walt Disney's Carousel of Progress
Walt Disney's Enchanted Tiki Room
Entertainment
Main Street Philharmonic
Character Cavalcades throughout the day, with Guest-favorite Disney friends appearing along the parade route—which will include:

The Royal Princess Processional
Mickey & Friends Cavalcade
Fantasyland Friends Cavalcade
A Goofy Cavalcade
Tinker Bell & the Lost Treasure
Shopping
Arribas Brothers
Baby Care
Big Al's
Box Office Gifts
Buzz Lightyear's Space Ranger Spin Photos
Crystal Arts
Emporium
Fantasy Faire
Hundred Acre Goods
Island Supply by Sunglass Hut
Main Street Confectionery
Memento Mori
Mickey's Star Traders
Plaza del Sol Caribe Bazaar
Rubio Arts
Sir Mickey's
Splashdown Photos
Strollers & Wheelchairs
The Chapeau
Tomorrowland Light & Power Co.
TTC Cart / Wheelchairs
Uptown Jewelers & Cinema
Ye Olde Christmas Shoppe
What's Missing?
Attractions
Casey Jr. Splash 'N' Soak Station
Enchanted Tales with Belle
Frontierland Shootin' Arcade
Liberty Square Riverboat
Main Street Vehicles
Monsters Inc. Laugh Floor
Tom Sawyer Island
Tomorrowland Transit Authority Peoplemover
Entertainment
Happily Ever After
Festival of Fantasy Parade
Let the Magic Begin
Mickey's Royal Friendship Faire
Move It! Shake It! MousekeDance It! Street Party
The majority of attractions are open in the Magic Kingdom with two being inside attractions with shows where large groups gather.
We knew that no parades or fireworks shows would be reopening during the reopening phase, and that extended to all shows in front of the castle including the Let the Magic Begin show at the park opening and Mickey's Royal Friendship Faire.
Character Cavalcades however are present throughout the day and give guests a great opportunity to still see their favorite characters, even if it's not in the traditional way they are used to.
Animal Kingdom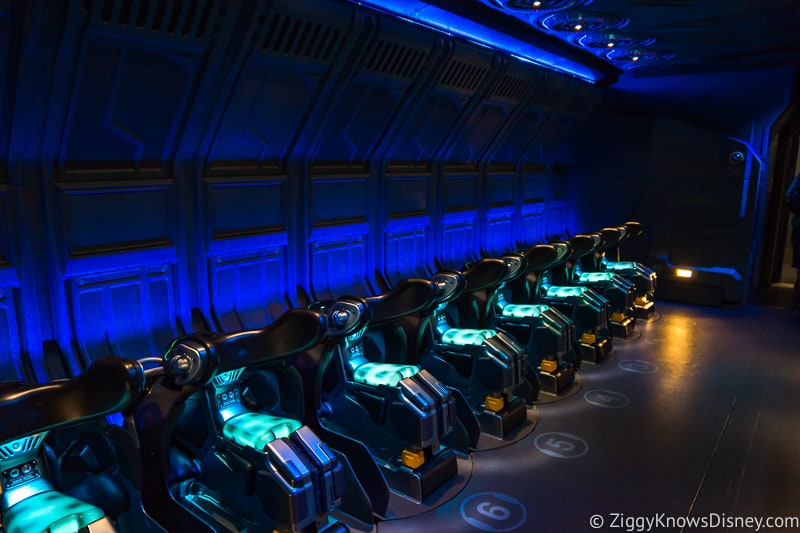 Disney's Animal Kingdom Reopened July 11, 2020.
Attractions
Affection Section
Avatar Flight of Passage
DINOSAUR
Discovery Island Trails
Expedition Everest – Legend of the Forbidden Mountain
Gorilla Falls Exploration Trail
It's Tough to be a Bug!
Kali River Rapids
Kilimanjaro Safaris
Maharajah Trail
Na'vi River Journey
The Animation Experience at Conservation Station
The Oasis Exhibits
TriceraTop Spin
Wilderness Explorers
Wildlife Express
Entertainment
Character Cruises throughout the day, with Guest-favorite Disney friends appearing in boats around Discovery River—including the following:

Discovery River Character Cruise
Discovery Island Drummers
Donald's Dino Boat Bash!
Mickey & Friends Flotilla

Animal Encounters: Winged Encounters – The Kingdom Takes Flight
Shopping
Africa Hub Cart
African Heritage Wood Carving
Baby Care
Chester and Hester's Dinosaur Treasures
Discovery Trading Company
Garden Gate Gifts & Strollers
Kilimanjaro Safari Cart
Mandala Gifts
Mombasa Marketplace
Out Of The Wild
Serka Zong Bazaar
The Dino Institute Shop
Windtraders
What's Missing?
Attractions
The Boneyard
Festival of the Lion King
Finding Nemo – The Musical
Primeval Whirl (Permanently Closed)
UP! A Great Bird Adventure
Entertainment
Rivers of Light: We Are One
Tree of Life Awakenings
Not too many surprises at the Animal Kingdom. Finding Nemo – The Musical and Festival of the Lion King are both indoor shows, so that makes sense not to have them running at this time.
Consistent across all parks in the lack of nighttime entertainment, and "Rivers of Life: We Are One" has been shelved for now, along with the Tree of Life Awakenings.
EPCOT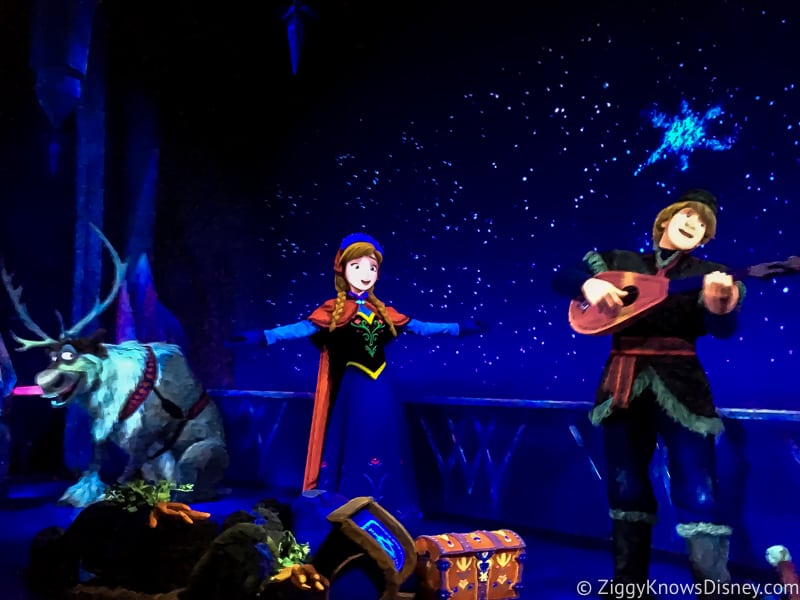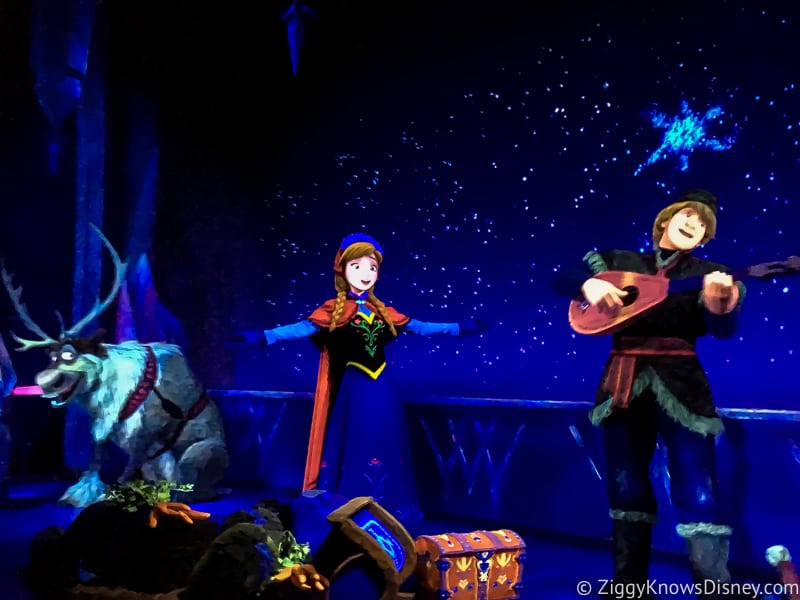 EPCOT Reopened July 15, 2020.
Attractions
Awesome Planet
Beauty and the Beast Sing-Along
Canada Far and Wide
Disney & Pixar Short Film Festival
Friendship Lagoon Boats
Frozen Ever After
Gran Fiesta Tour Starring The Three Caballeros
Impressions de France
Journey Into Imagination with Figment
Kidcot (modified)
Living with the Land
Mission: SPACE
Reflections of China
Soarin' Around the World
Spaceship Earth
Test Track
The American Adventure
The Seas with Nemo & Friends
Walt Disney Imagineering presents the Epcot Experience
Entertainment
America Gardens Theatre Presents… featuring popular EPCOT performers such as:
Character Cavalcades throughout the day, featuring favorite Disney friends traveling around World Showcase promenade—including:

Frozen Promenade
Mickey & Friends World Tour
Princess Promenade
Shops
African Heritage
Arribas Brothers
Art of Disney
Baby Care
Canada Cart
China Kiosk
Disney Traders
Galerie Des Halles
Gateway Gifts
Glas Und Porcellan
ImageWorks
Karamell Kuche
La Bottega Italiana
Mexico Indoor Plaza
Mission: SPACE Cargo
Mitsukoshi
Mouse Gear Temporary Location
Pin Traders – Camera Center
Port of Entry
Puffin's Roost
Sea Base Alpha Gift Shop
Strollers & Wheelchairs
Tea Caddy
Test Track Simporium
Wood Carver
World Traveler
What's Missing?
Attractions
Advanced Training Lab
Bruce's Shark World
Turtle Talk with Crush
Entertainment
EPCOT Forever
Many of the popular EPCOT performers throughout World Showcase
Again, all the big E-Ticket attractions in EPCOT have reopened. Turtle Talk with Crush is the biggest attraction to remain closed, again following the theme of indoor shows and guests in tight quarters.
Hollywood Studios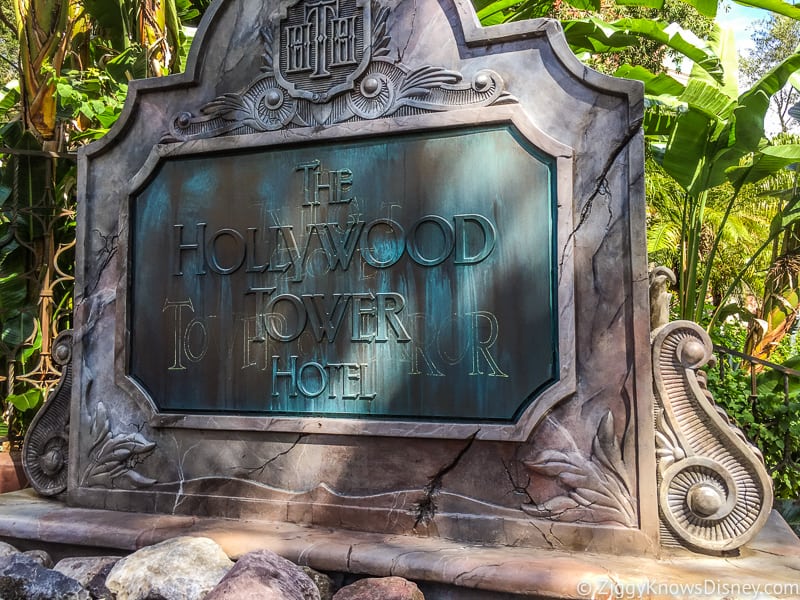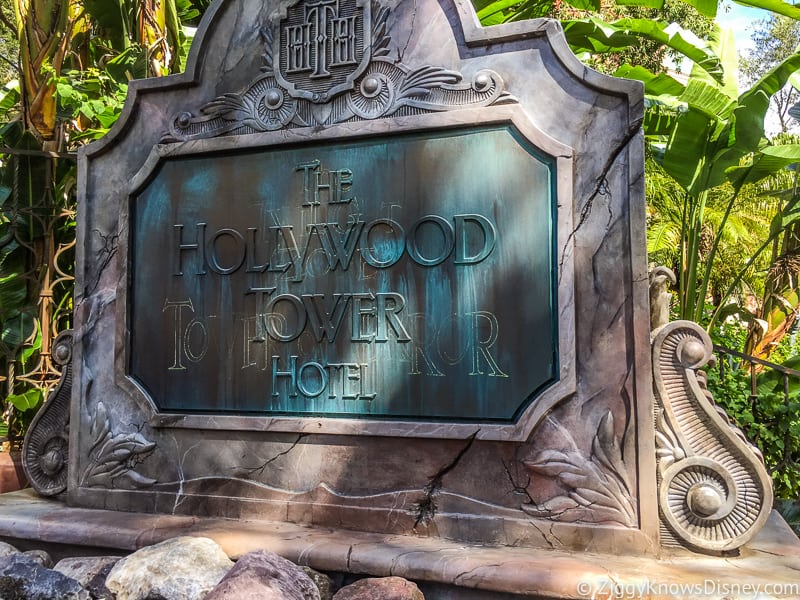 Disney's Hollywood Studios Reopened July 15, 2020.
Attractions
Alien Swirling Saucers
For the First Time in Forever: A Frozen Sing-Along Celebration
Lightning McQueen's Racing Academy
Muppet*Vision 3D
Rock 'n' Roller Coaster Starring Aerosmith
Slinky Dog Dash
Star Tours – The Adventures Continue
The Twilight Zone Tower of Terror™
Toy Story Mania!
Vacation Fun (at Mickey Shorts Theater)
Walt Disney Presents
Entertainment
Character Cavalcades throughout the day, with favorite Disney friends appearing along Hollywood Boulevard—including:

Disney Junior Stars Motorcade
Mickey & Friends Motorcade
Pixar Motorcade
Shopping
Celebrity 5 & 10
Crossroads of the World
Dok Ondar's Den of Antiquities
Droid Depot Experience
Droid Depot Store
In Character
Legends of Hollywood
Mickey and Minnie's Runaway Railway
Mickey's Of Hollywood
Movieland Memorabilia
Once Upon A Time
Sid Cahuenga's One-of-a-Kind
Rock Around The Shop
Rubio Arts
Strollers & Wheelchairs
Tatooine Traders
The Market
Tower Hotel Gifts
Toy Story Mania Shop
What's Missing?
Attractions
Beauty and the Beast – Live on Stage
Indiana Jones Stunt Show
Star Wars Launch Bay
Voyage of the Little Mermaid
Entertainment
Citizens of Hollywood
Disney Junior Dance Party
Disney Movie Magic
Fantasmic!
Jedi Training: Trials of the Temple
Star Wars: A Galactic Spectacular
Wonderful World of Animation
Of all the parks, Hollywood Studios has been hit the hardest with closed attractions and entertainment. Hollywood Studios is missing 4 huge crowd-eaters in Beauty and the Beast, Frozen Sing-Along, Indiana Jones and Voyage of the Little Mermaid.
I honestly don't get why the Mickey Shorts Theater, Walt Disney Presents and MuppetVision can all be open, but the rest of the indoor shows can't. At least keep the outdoor shows.
Even before the closure the Studios had big problems with capacity and not having enough attractions to eat the giant crowds that came for Rise of the Resistance. Judging by how quickly Hollywood Studios park reservations are selling out, that is going to still be an issue.
Hollywood Studios is extremely top-heavy right now and has the best E-Ticket attractions in Disney World, but not much else. Depending on how many people are allowed in the park, Hollywood Studios is going to be the most problematic and an even bigger nightmare to tour after the reopening.
Summary
Overall I'd say the 4 parks have a pretty good lineup of attractions with all the BIG ones reopening in July. Entertainment is obviously light with no fireworks and way fewer shows, but that was to be expected given the circumstances.
While we are sad not to have any of the character meets or parades in the parks at this time, to make up for it, look for the various Character Cavalcades that make their way through the parks, giving guests a chance to greet the Disney characters from a safe distance.
Stay tuned for more changes to the Disney World reopening attractions and entertainment list.
If you want the latest Disney World Reopening Updates don't forget to sign up for our FREE Weekly E-Mail Newsletter. You can sign up here: Join our E-Mail Newsletter
Your Thoughts
I want to know what you think about the list of Disney World attractions reopening with the parks…
Which attraction are you most looking forward to riding?
What is missing from the list you are most upset about?
Let us know in the comments section below!
If you enjoyed this article, as always I appreciate it if you'd share it with others via social media. I work hard at making this website into a useful resource for you and your family to plan your visit to the Disney Parks and I hope it can help you! Thanks 🙂