Sure, you'd love to go to Disney World for a whole week or more. But what if you only have one day to visit? In that case, you need a 1-Day Disney World ticket to visit the parks.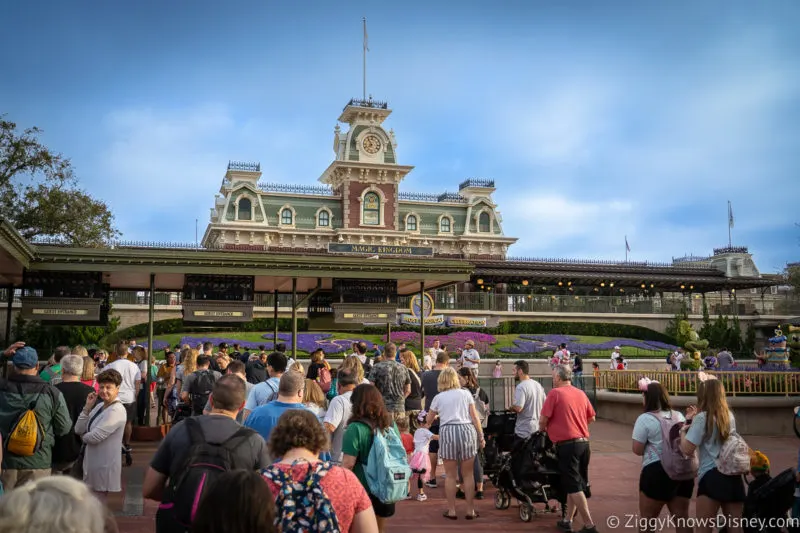 In this post, we will explain everything there is to know about 1-Day Disney World theme park tickets including prices and how you can even get a discount on them in some situations.
We'll cover all the various 1-Day ticket options (Base ticket, Park Hopper, Park Hopper Plus, and the Water Parks & Sports option, and what is included in each of them. This will help you make an informed decision for your family as to which ticket is best for you.
1-Day tickets to Walt Disney World are actually one of the most popular ticket types, with many people visiting for a convention, or they just don't have the time or money to go for multiple days. Even though Walt Disney World is huge and deserves at least 2-3 days to visit, we'll help you make the best use of the one day you do have.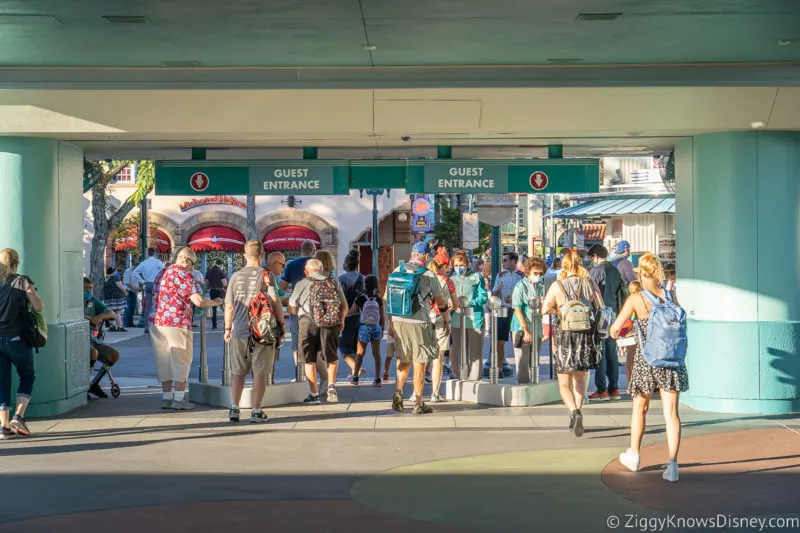 Things have changed at Walt Disney World when it comes to 1-Day Tickets in recent years, and even though Disney World remains one of the most expensive vacations you can take your family on, going for one day makes it more easily digested.
Throughout this article we will show you 'WHO' should buy 1-Day Tickets and 'WHEN' buying a 1-Day Ticket might be worth it. We will also examine the very best ways to save money and help you distinguish between the numerous different ticketing options.
Besides 1-Day tickets, we also highly recommend reading some of our other Disney World ticket guides which are very helpful in understanding the various ticket types and everything involved when you buy them.
Before we start, don't forget to sign up for our FREE Weekly E-Mail Newsletter. There we bring you the latest info on getting cheap Disney World tickets as well as a ton of other Disney vacation planning tips. You can sign up here: Join our E-Mail Newsletter!
1-Day Disney World Tickets in 2023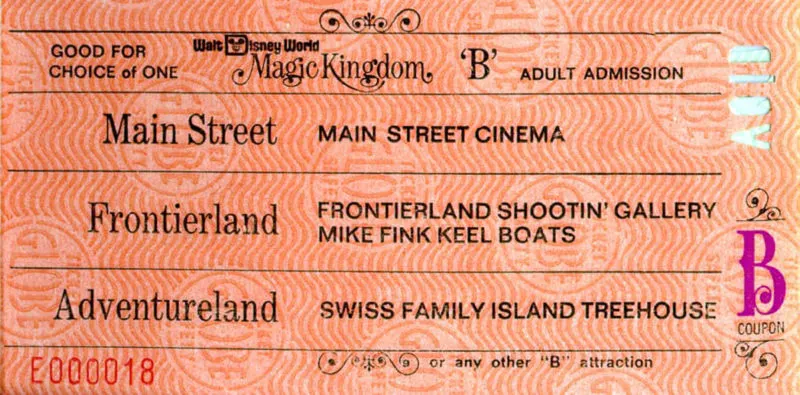 For a long time, it was an impossibility to receive any kind of discount on 1-Day Park Tickets. However, since the COVID-19 pandemic, things have changed for the positive and now you can get 1-Day Tickets at a discount when purchased outside of Disney.
Not only CAN you receive a discount in some cases, but you also have additional options when it comes to purchasing your 1-Day tickets.
Despite being one of the most popular tickets, especially for visitors passing through or convention guests, 1-Day Tickets were almost always just 'buy at the gate' type of tickets. Opportunities for saving money were nonexistent and a waste of time, but not anymore.
Even though we recommend visiting for multiple dates, it's actually possible to save some money if you go the 1-Day route. Now, let's look at each 1-Day ticket type and see the differences between each of them.
1-Day Base Tickets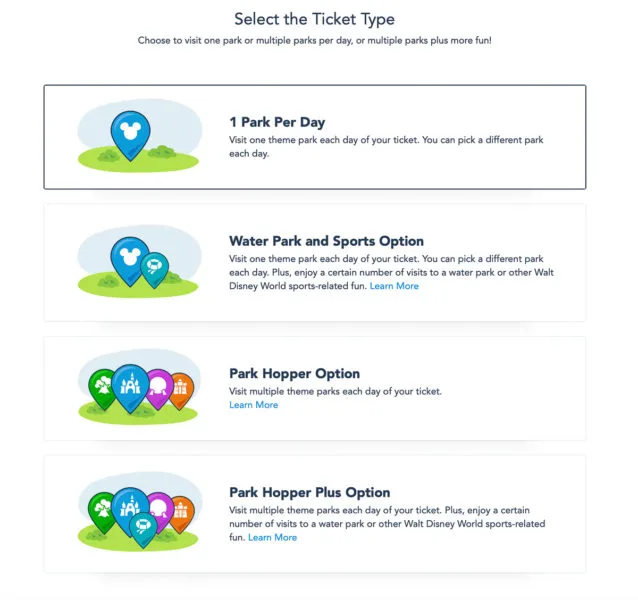 The 1-Day Base Ticket is the most affordable and simplest way to visit one of the (4) major Disney World Theme Parks. Simply put, a base ticket allows you to visit one park per day. (Animal Kingdom, Hollywood Studios, Magic Kingdom, or EPCOT)
The biggest change in 2023 for 1-Day Base tickets is the new park-specific pricing structure. Now, the park you choose to visit changes the price of the ticket, and the 4 parks are no longer the same cost.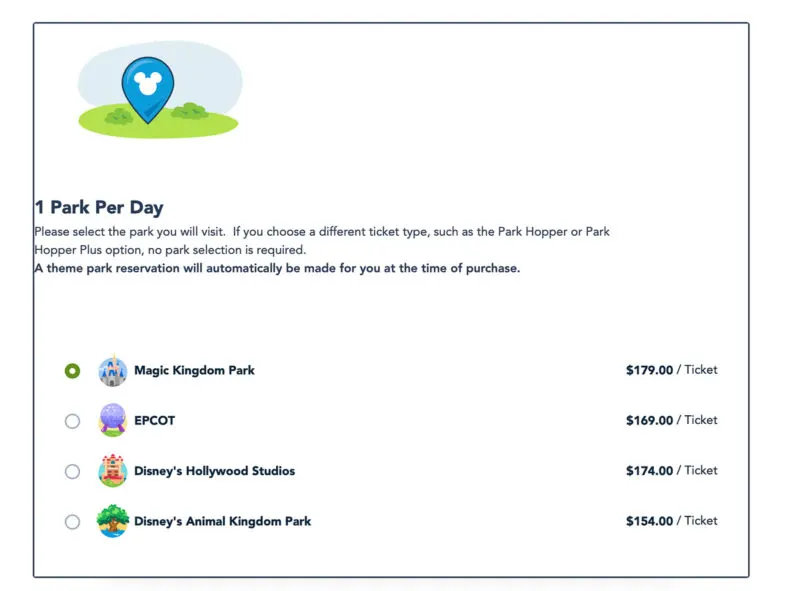 The NEW 1-Day Disney World park ticket prices:
Magic Kingdom: $124-$189 (plus tax)
EPCOT: $114-$179 (plus tax)
Hollywood Studios: $124-$179 (plus tax)
Animal Kingdom: $109-$159 (plus tax)
That means that prices for a 1-Day Base ticket range from $116.09 – $201.28 for Adults, depending on which park you choose and when you go. As you can see, the Animal Kingdom is the cheapest park for 1-Day tickets and the Magic Kingdom is the most expensive.
Remember though, this new pricing structure is only applicable to 1-Day, 1-Park tickets. For all the other 1-Day tickets or Multi-Day tickets, each of the 4 WDW theme parks cost the same.
You still need a park pass reservation, but now it is automatically added to your My Disney Experience account upon purchase of a 1-Day, 1-Park ticket and you don't need to make a separate reservation. You still need to look at the park pass availability calendar to make sure the park isn't already sold out for that specific day. If it is, you won't be able to buy the tickets.
1-Day tickets also give you the option to leave and come back into the park as much as you'd like that day. However, once you use your ticket as admission to a park, you cannot visit a DIFFERENT park on that same day, you can only visit the original park.
Should You Buy It?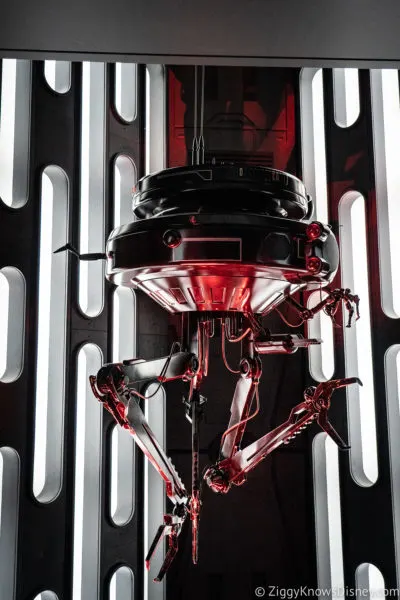 These are ideal tickets if you'd like to just focus on doing as much as possible in one park. They allow you to fully maximize your ticket without worrying about spending your time 'park hopping' to other parks.
Even if you'd like to take a midday break (like our family often chooses to do), you'll still be able to re-enter the same park and spend later afternoons and evenings in that same park.
Often, families that are spending a week or more on their Disney World vacation don't feel the need to 'park hop' as they can already visit each of the main parks at least once on their visit.
1-Day Disney World tickets can also benefit families that only want to spend a half day or so in the park, and choose to spend the rest of their days by the pool or relaxing back at their hotel resort. That said, the best way to maximize your cost with this ticket is to do a full day at the park you are visiting which means arriving and staying as late as possible.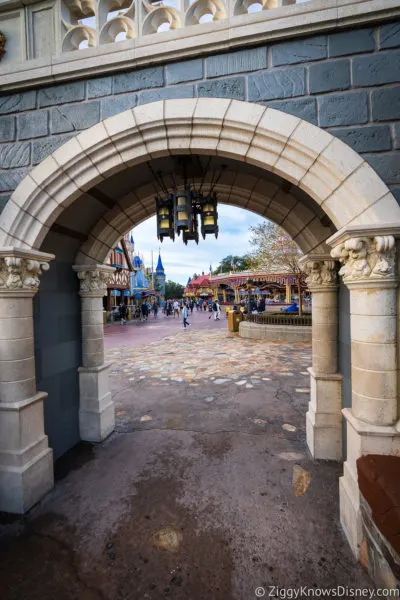 If you are visiting Disney World for just one day and only want to visit one park during that day, the 1-Day Base ticket is a good choice.
If you are the type of person that wants to maximize every opportunity or is strapped for time and wants to see as much as possible, including multiple parks, and doesn't mind spending the extra money for a 'park hopper,' then this ticket is likely NOT the ticket for you.
1-Day Park Hopper Tickets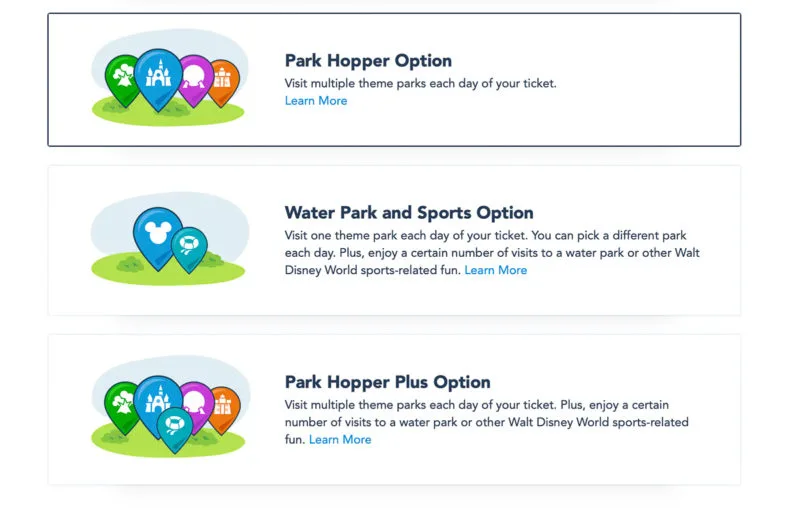 For an added cost, a 1-Day Park Hopper allows you to visit multiple parks on the same day. At this moment in time, that means after 2:00 pm each afternoon, you can leave one park and enter another one of the four main parks.
There is one caveat: the park must still have availability, which in our experience is usually not a problem. To check availability, you can check the My Disney Experience app or you can call 407-560-5000.
The price for a 1-Day Park Hopper ticket ranges from $194.90 to $268.38 for Adults, depending on when you go.
With a park hopper, you can visit as many parks as you'd like. If timed correctly, you can maximize and fully utilize all your time in a given day.
Should You Buy It?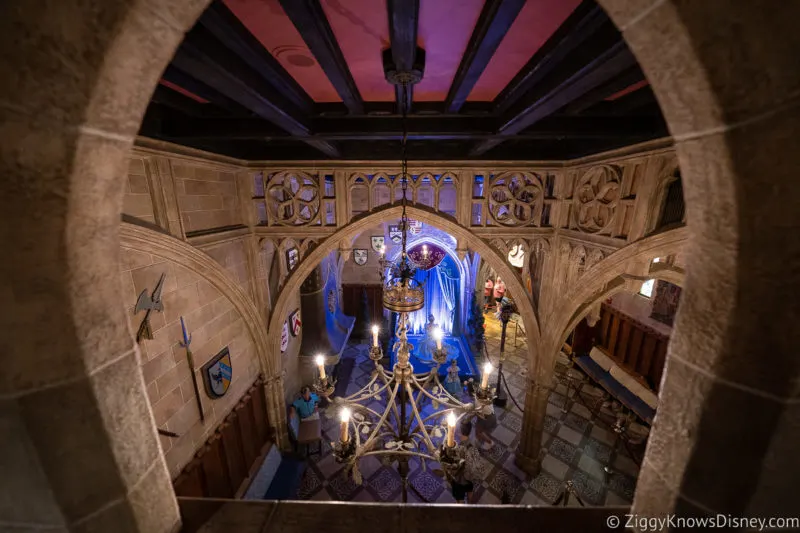 The only way we'd recommend getting a 1-Day Park Hopper is IF you plan your day smartly. This can be very advantageous if done properly and, for the additional cost, you'll have the option to see more with a park hopper.
For instance, if the park you are entering in the morning opens at 8:00 am but closes earlier in the evening, you can visit another one of the parks later in the day to give you additional total time in the parks.
Or maybe there's a particular park where you REALLY want to see the nighttime entertainment. Maybe it's a fireworks show, and having the option to enter that park in the evening is certainly a perfect way to end a nice long day in the parks.
We also recommend a 1-Day Park Hopper ticket to people that want to see as much as possible in the parks in a day. If you want to see some of the highlights of multiple parks, as opposed to just one park, then you'll need a 1-Day Park Hopper.
Just remember: IF you get the park hopper, plan it out smartly. Review park schedules to fully maximize your day to make the added cost worth it. If you don't use it correctly or you waste unnecessary time, it could be a waste of additional money when you could have had a perfectly enjoyable day at one park.
Our Guide to Park Hopping at Disney World can help you plan out your day and give you the info you need.
1-Day Water Parks & Sports Tickets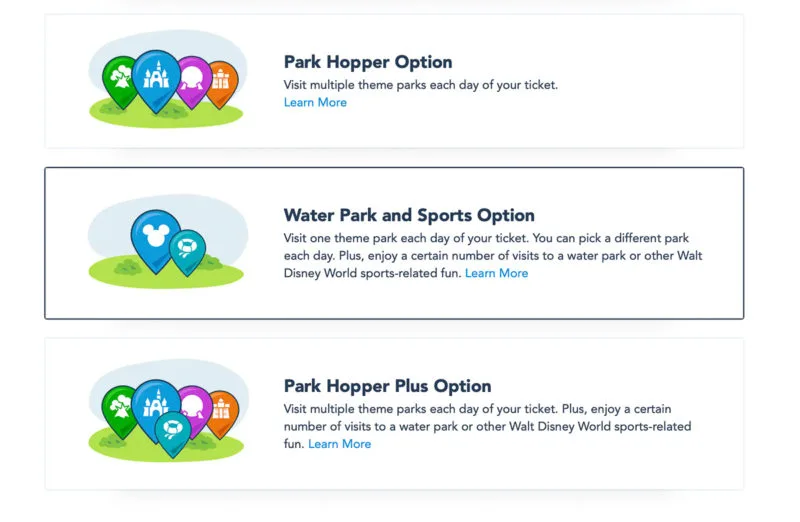 The 1-Day Water Parks & Sports ticket allows you an additional 'smaller' experience to be able to enjoy. Each park day allows you one additional experience, which means with a 1-Day ticket you get one additional experience.
These additional experiences include admission to:
Blizzard Beach or Typhoon Lagoon water park
Admission to ESPN Wide World of Sports (non-event ticket)
(1) Round of Miniature Golf at Fantasia Gardens or Winter Summerland before 4:00 pm
Round of golf at Oak Trail Golf Course (9-Holes Club and Pull Cart NOT included)
The price for a 1-Day Water Parks & Sports ticket is between $190.64 – $243.89 for Adults, depending on when you go.
This ticket does NOT include park hopping. That means you must still choose just one park to enter on the day of your choosing.
The good news however is that your additional experience does NOT need to be used on the same day. For example, you can go to the Magic Kingdom one day, and then visit a water park on a completely different day!
So in reality a 1-Day Water Parks and Sports Ticket can actually be used for two full days of experience. One day in the parks and another day at one of the water parks.
Should You Buy It?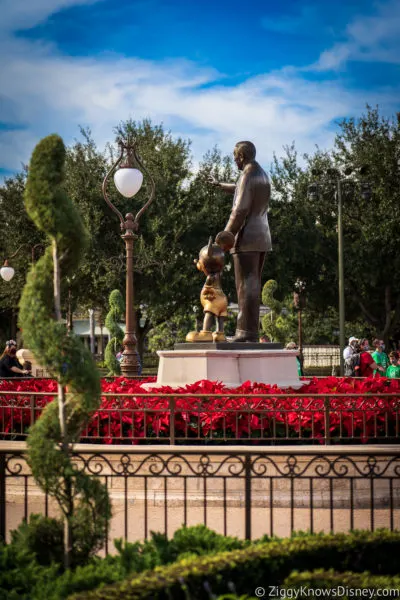 The best value for these tickets is using them at the water parks, as they are the most expensive of the available options. It's not a bad idea to get a 1-Day Water Parks & Sports Ticket if you REALLY want to visit one of the Disney Water Parks: Typhoon Lagoon or Blizzard Beach.
Using the add-on experience for 9 holes of golf at Oak Trail can be a nice few hours spent for a family member that loves playing golf as well. It's a nice change of pace and it's a beautiful walking 9-hole course that I've thoroughly enjoyed playing on!
Our advice on debating whether to get a 1-Day Water Parks & Sports ticket is: only buy it IF you plan in advance exactly how you are going to use it. And fully maximize your add-on experience to get the most out of your time and your value.
1-Day Park Hopper Plus Tickets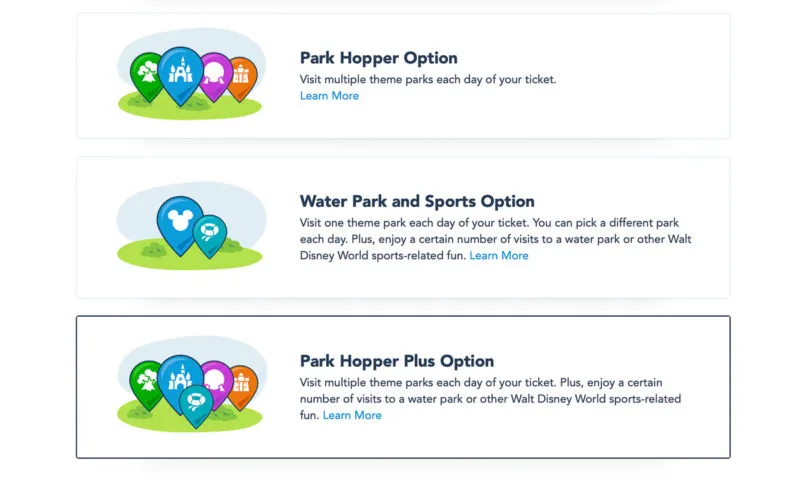 A 1-Day Park Hopper Plus ticket enables you to get everything in one! You get the park hopping privileges AND you get the water parks & sports option.
While this is the most expensive ticketing option, if planned correctly, it could present your family and you with multiple days of fun.
The price for a 1-Day Park Hopper Plus ticket is between $212.20 – $289.68 for Adults, depending on when you go.
Should You Buy It?
While it may seem on the surface to be quite a lot, it's perfectly doable to maximize this ticketing add-on if planned out properly. When deciding when and 'IF' to purchase this, decide these two things:
Do I want to park hop (visit multiple parks in one day) on my day in the park?
Do I want to either play golf at Oak Trail Golf Course or visit one of the water parks?
If the answer to either of these questions is 'NO' then don't buy this ticketing option. You don't need it and you won't get the best value when it comes to this ticketing add-on.
Buying 1-Day Disney World Tickets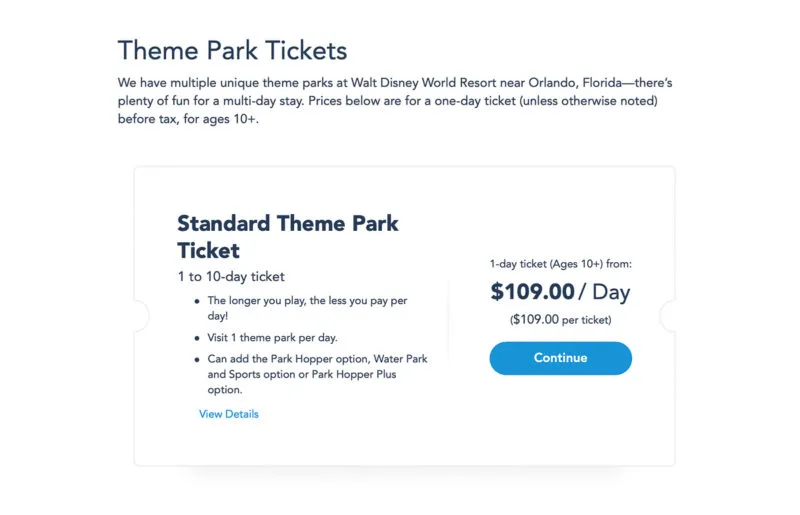 Buying 1-Day Disney World Tickets was something that you exclusively would have to do directly through Disney, until recently. Now at least there are some options, some of which actually save you money.
But remember: 1-Day tickets will ALWAYS be the most expensive form of Disney tickets per day no matter where you buy them from and it may be worth getting additional days depending on your schedule.
Each subsequent day in the parks will drop in price and be more feasible per day for a family. The price difference per day is substantial when you go from one day to ten days (the most you can buy) in the parks.
If at all possible, we always recommend families and individuals to try and spend more than one day in the parks as it'll save you in the long run and likely make your trip more enjoyable. However, we understand this is not always possible and one day is always better than zero days in the parks.
In the last few years, Disney introduced something called date-based tickets, which basically means that the dates you choose to visit the parks will determine the cost of the tickets.
In short, if you visit during a slower time of the year your tickets will be cheaper. If you're visiting during a busier time of year (think school vacations) your 1-Day ticket will be more expensive. We go into more detail in our article on the Cheapest Times of the Year to Visit Disney World.
1-Day Disney World Ticket Prices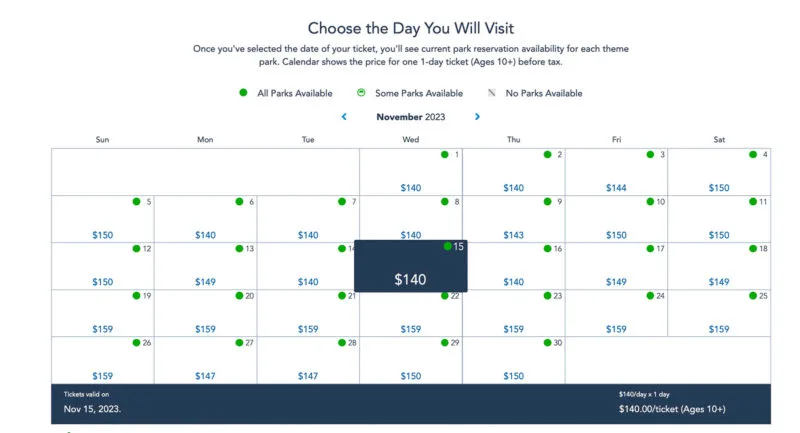 With the date-based ticketing system, ticket prices fluctuate substantially. Here's a list of the current 1-Day Disney World ticket prices for the different ticketing options (Includes tax):
Base Tickets:
Magic Kingdom

Adults (10+): $132.06 – $201.29
Children (3-9): $126.74 – $195.96

EPCOT

Adults (10+): $121.41 – $190.64
Children (3-9): $116.09 – $185.31

Hollywood Studios

Adults (10+): $132.06 – $190.64
Children (3-9): $116.09 – $185.31

Animal Kingdom

Adults (10+): $116.09 – $169.34
Children (3-9): $110.76 – $164.01
Park Hopper Tickets:
$194.90 – $268.38 for Adults (10+)
$189.57 – $263.06 for Children (3-9)
Park Hopper Plus Tickets:
$216.20 – $289.68 for Adults (10+)
$210.87 – $284.36 for Children (3-9)
Water Parks & Sports Option Tickets:
$190.64 – $243.89 for Adults (10+)
$185.31 – $238.56 for Children (3-9)
(1-Day Water & Sports Tickets have been discontinued from the website)
Do All 4 Walt Disney World Theme Parks Cost the Same for 1 Day?
Yes and no, it depends on what type of 1-Day ticket you buy. 1-Day, 1-Park Tickets have park-specific pricing and each park has a different price range. Animal Kingdom is the least expensive and Magic Kingdom is the most expensive. However, this is ONLY for 1-Day Base tickets.
This is a new change and applies only to 1-Park Base tickets.
When buying any other 1-Day tickets including the Park Hopper, Water Parks & Sports, and Park Hopper Plus options, all the 4 Walt Disney World theme parks cost the exact same amount (Magic Kingdom, EPCOT, Hollywood Studios, Animal Kingdom). In these cases 'what park' you choose doesn't matter as far as price.
No matter which 1-Day ticket you choose, the price will depend on the date you choose, and that adjusts for all 4 parks.
How to Get Discounted 1-Day Tickets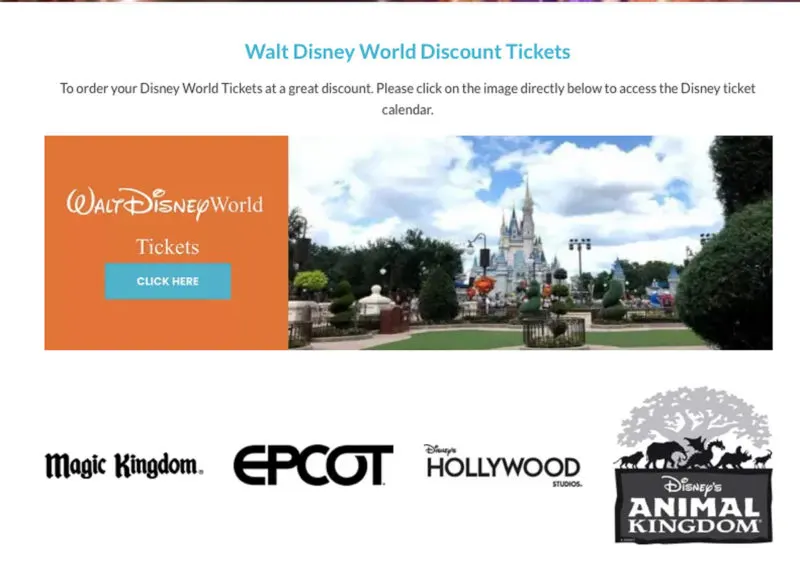 The days of significant savings on 1-Day Disney tickets, or better yet, half-off tickets is certainly over! However, at times, discounted 1-Day Tickets are possible through select authorized Disney ticketing outlets (most of them only give discounts on multiple-day tickets).
One of our favorites is Orlando Vacation. They offer comparable prices to Disney but at times you can get even more savings.
Another of our favorites is Undercover Tourist. They sometimes offer a slight discount on 1-Day tickets (think just a few dollars) but a 365-Day refund policy in case you change your mind about the purchase.
Make sure to read our Discount Disney World Tickets Guide for more info on how to get the lowest prices on your tickets.
Buy from the Right Seller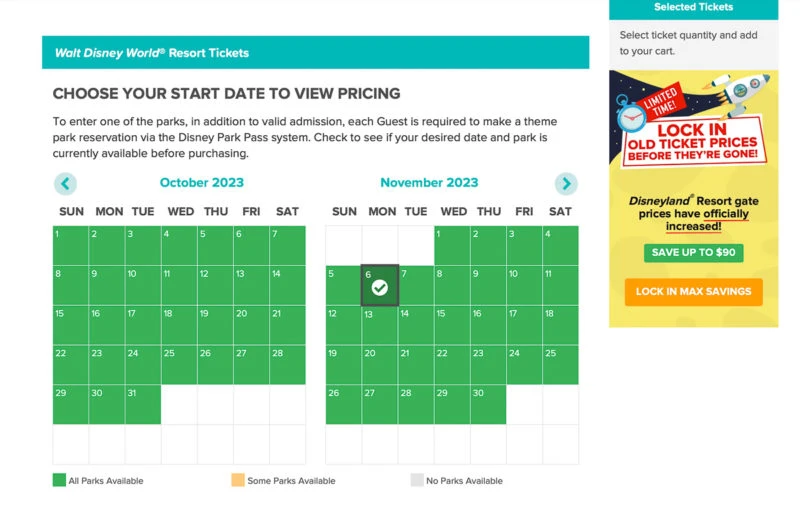 As is ALWAYS the case, make sure you buy your park tickets through Disney or through authorized ticket sellers. There are far too many scams out that can lead you to be easily duped if you don't know what you're looking for.
And Disney World tickets are anything but cheap, so we certainly don't want to see you wasting your valuable vacation money on fake or unusable tickets.
Here are some things to look for if buying from someone other than direct from Disney:
Make sure they are authorized Disney sellers.
Make sure they aren't partially used tickets or transferred tickets.
Sellers will never use the name Disney or any form of it in their business name.
If the savings seem too good to be true, they are!
Avoid buying tickets from reselling sites like eBay and Craigslist.
If all these things check out, then you likely have a good ticket seller. Always of course compare prices from different companies and compare them to buying directly through Disney. If there are any savings at all, it should be very minimal with 1-Day tickets.
And if you have any doubts, we recommend using one of our two favorite authorized Disney ticket sellers, Orlando Vacation and Undercover Tourist. Either one will save you a decent amount on your park tickets, so why not get the extra savings if you can?
Is It Cheaper to Buy Disney World Tickets at the Gate or Online?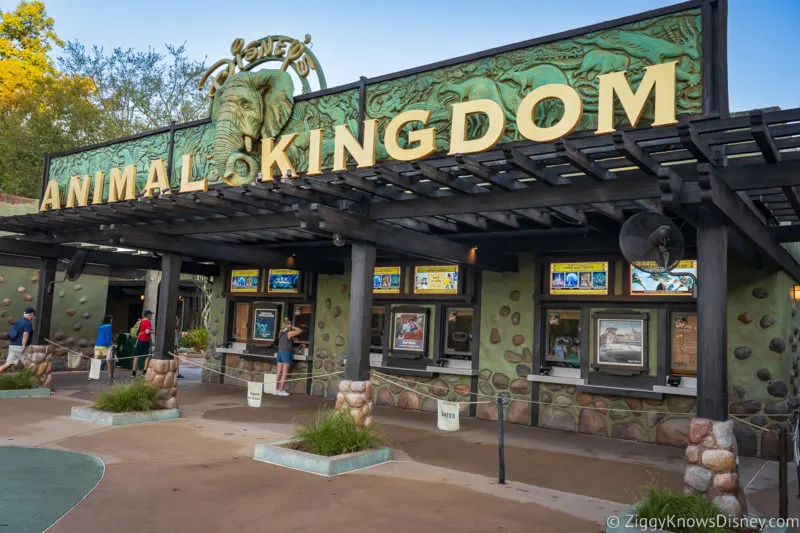 For multi-day tickets, it's cheaper to buy them online, but with 1-day tickets, the price difference is negligible whether to buy in person at the gate or online.
However, even though there isn't a big savings, we always recommend buying online, even on 1-Day tickets, because of a few primary reasons:
First – You will still save a few dollars, and every little bit matters for most families.
Second – It is very nice to be able to arrive at the parks and not have to deal with going to a ticket counter while just focusing on going directly into the park. And every minute of time saved is another minute you can enjoy in the parks, especially if you are rope dropping the park.
Third – You need to make your Park Pass Reservations ahead of time, and most of the time that's not really possible if you buy your tickets that morning.
How Much Does it Cost to Add an Extra Day?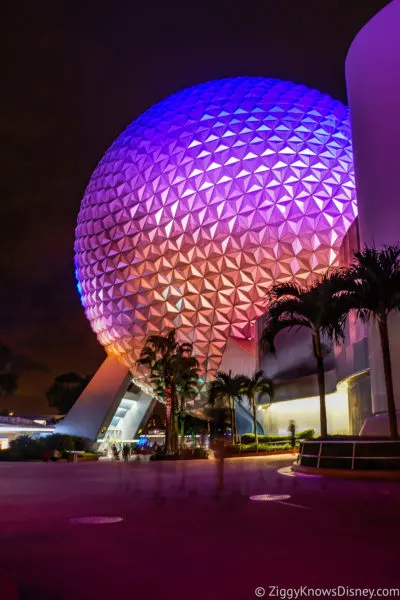 Even though a 1-Day ticket may be good for some people, it is quite often that families want to add an additional day to their trip after they realize that one day simply was just not enough time.
Adding just one extra day to a 1-day base park ticket is still very costly. While the cost goes down each day, the first three days of a park ticket will still be in excess of $100 per day.
Once you get to four-day or five-day tickets, you're looking at only around $30-50 for every additional day.
And once you get down to adding six through day nine-day tickets, you'll only spend between $10 and $30 per day.
How Much Does it Cost to Go to Disney World for One Day?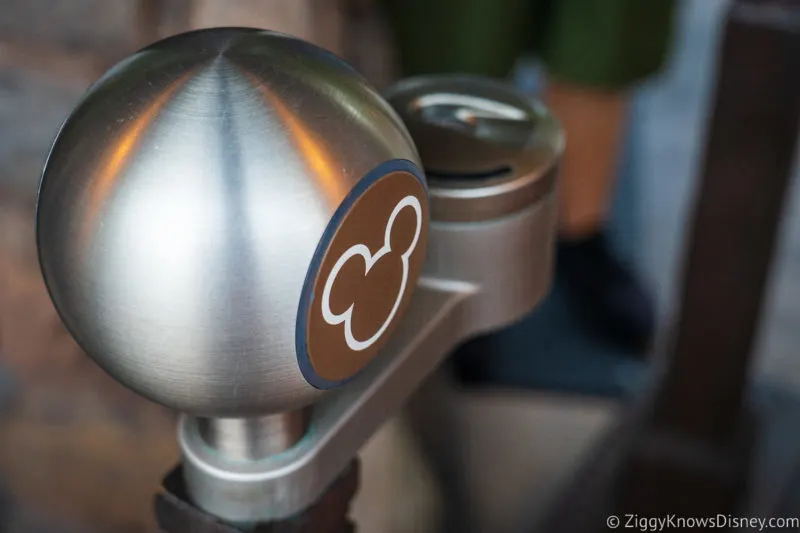 Now that you know how much tickets cost, how much does it cost to go to Disney World for one day when taking into consideration tickets, food, parking, etc?
According to our research and estimation, here are the current prices you can expect to pay to go to Disney World for just one day in 2023.
Park Tickets ($134 per person) – Depending on the date on which you choose and the park ticket you purchase, the price can fluctuate from anywhere between about $109 for adults to up to $244 plus tax. It's just a few dollars less for children between the ages of 3 and 9.
That means for a family of four, this can be anywhere from $500 to over $1000 just on park tickets! That of course doesn't include food, drinks, shopping, or any other additional experiences.
For the cheapest option, 1-Day Base tickets cost between $109 – $189 per person, depending on which park you go to.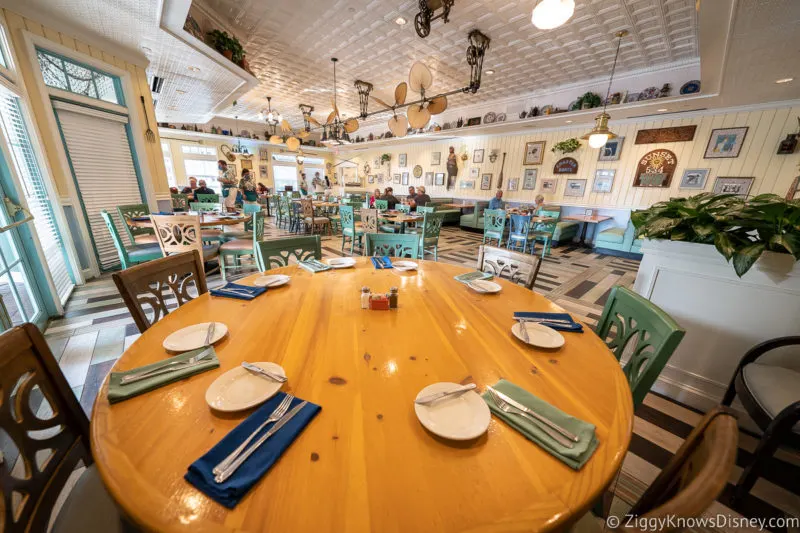 Food ($50 per person) – This is a low estimate and requires eating at quick service restaurants ($15-$20 per meal) and snacks ($4 – $10 each to save money). If you eat at a table service restaurant, the cost goes up at least $20 or more depending on how fancy you want to get.
Parking ($25 per vehicle) – If you are only going to Walt Disney World for one day, you likely are taking a car to get there. In that case, you need to account for the parking fees at the theme parks.
With all these costs added up, going to Walt Disney World for one day in 2023 will likely cost you between $180 – $250 per person. That price increases even more if you want to buy merchandise or gifts to bring home.
Depending on when you go and what type of vacationer you are, a reasonable estimate for a family of 4 to Visit Walt Disney World for one day is between $800 – $1000.
For a more detailed breakdown, read our post on "How Much Does It Cost to Go to Disney World?"
How Long are 1-Day Disney World Tickets Valid For?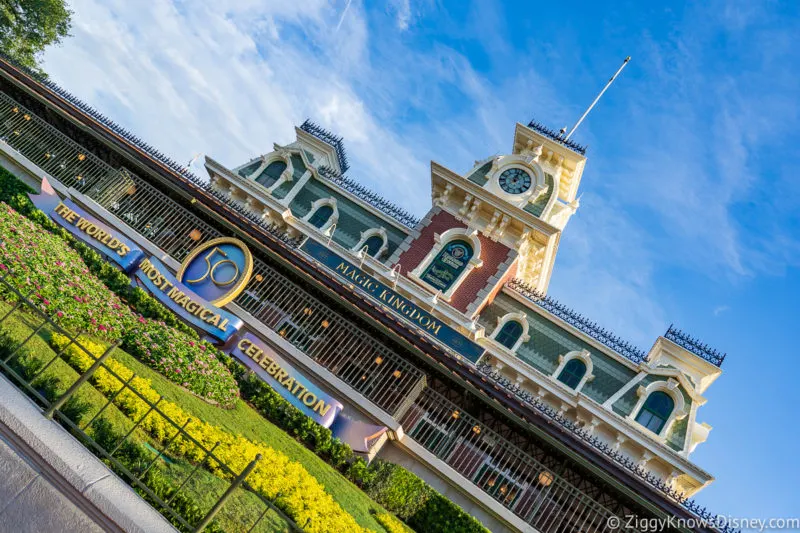 1-Day Disney World Tickets are ONLY valid on the selected start date. They cannot be used on any other days and are only valid for that one day.
So if you use your ticket to go to the Magic Kingdom on September 1, your ticket is no longer valid on September 2.
If you have any questions on the subject, read our article on Disney World Ticket Expirations.
Making Park Pass Reservations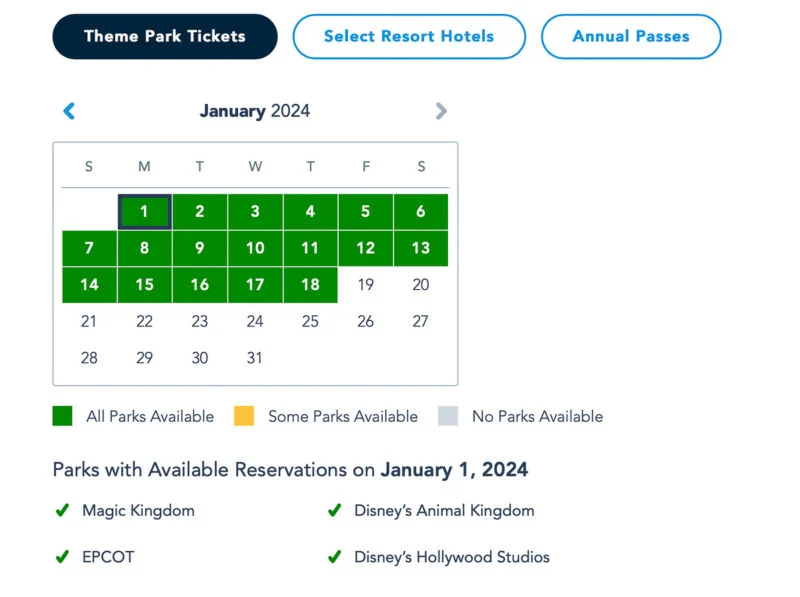 Implemented once the parks reopened during the pandemic in 2020, the Park Pass Reservation system requires that all Disney Park attendees make a park reservation. Disney will not allow anyone to enter the parks without having a park pass reservation.
This only applies to the four main theme parks (Animal Kingdom, Magic Kingdom, Hollywood Studios, and Epcot) and not the water parks.
The Park Pass system is very easy to use and simply requires that you go on My Disney Experience and make a park pass reservation for all guests in your party for the first theme park you plan on entering on that day. If you are park hopping and visiting multiple parks in the course of the day, you only need a reservation for the first.
Just make sure you have a valid park pass first and that the pass is synced up with your My Disney Experience account before making a park pass reservation.
Remember that you MUST use your 1-Day ticket at the park you make a reservation at and on the day you select.
If you need to change your date, contact Disney Ticketing and they typically will have no issue altering your reservation date. If there's a price difference for the 'new date' you will simply have to pay the price difference.
We go into more detail on this in our Disney World Ticket Refund Guide.
Best Plan for 1 Day at Walt Disney World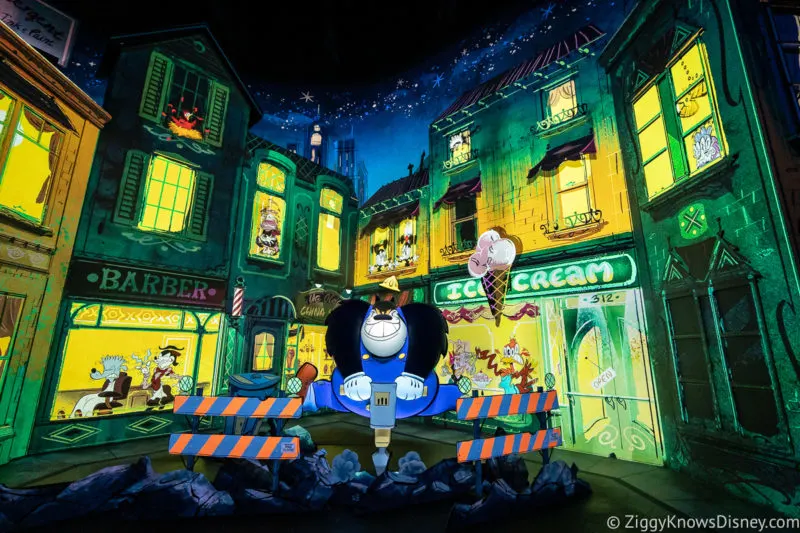 When planning out a 1-Day itinerary, the first thing you need to do is decide which park you most desire. It's at that park you should make your park reservation and spend the majority of your day. Let's say for the sake of it, it's Hollywood Studios. I'm a big Star Wars fan and that's what I would most want to do and see.
My Ideal Day (Hollywood Studios) – I'd purchase a 1-Day Park Hopper, and I'd make my park reservation at Hollywood Studios. I'd review the schedule for the day and see that they open at 8:00 am. After reviewing the schedule, I'd make a plan of attack for my day.
Write down my 'MUST DOS' and for me, that would be Rise of the Resistance, Mickey and Minnie's Runaway Railway, Toy Story Midway Mania, Millennium Falcon: Smugglers Run, Tower of Terror, Rock 'n' Roller Coaster, etc.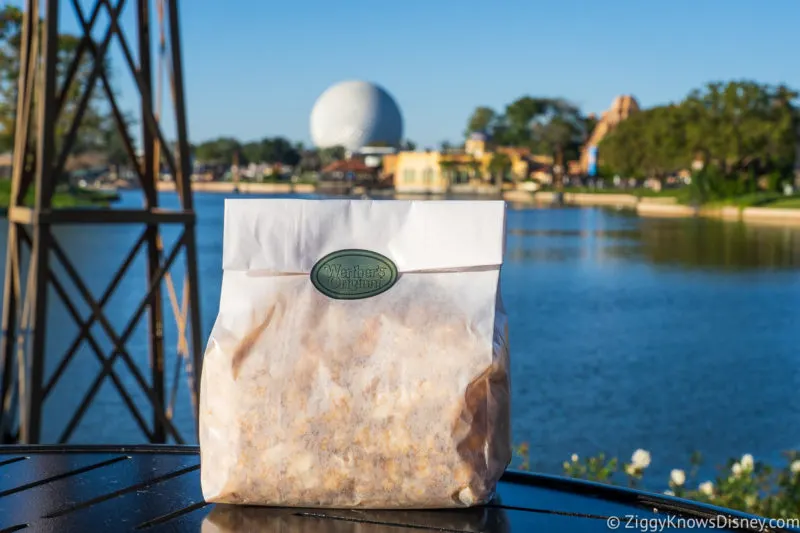 After 2:00 and when I feel content with what I had seen and done, I'd head to my 2nd park for the day and that would be EPCOT.
When getting to EPCOT, I'd snack my way around the World Showcase while stopping at different rides along the way. I would end my night with the fireworks show at EPCOT at the end of the night.
If this plan seems to be TOO much for you or if you have small children, my Plan B would be something like this: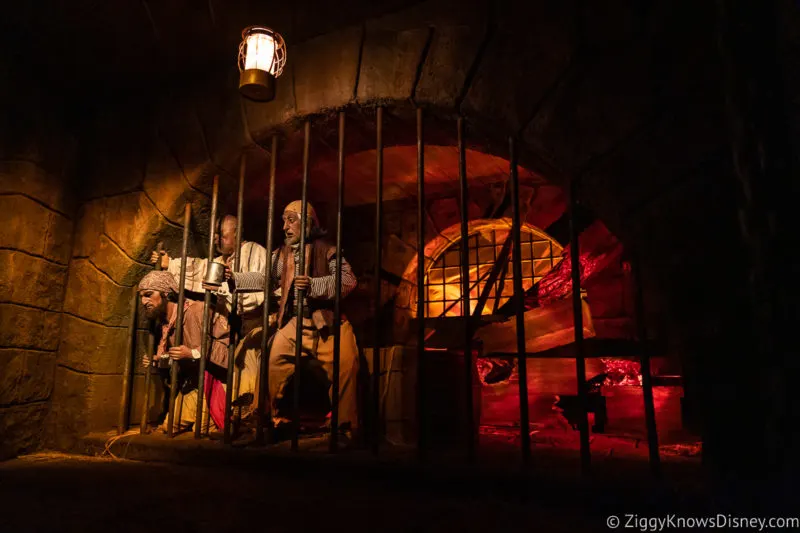 My Ideal Day Plan B (Magic Kingdom) – I'd purchase a 1-Day Base ticket while making my Park Reservation for Magic Kingdom. I'd have more than enough to do and see at Magic Kingdom to spend my entire day there. From rides to snacks to fireworks, I still wouldn't have time to do everything.
What better way to spend my entire day at the classic Disney Castle Park, the Magic Kingdom? Plus they have the highest number of rides for small kids at Disney World, perfect for families!
Need More Tickets Help?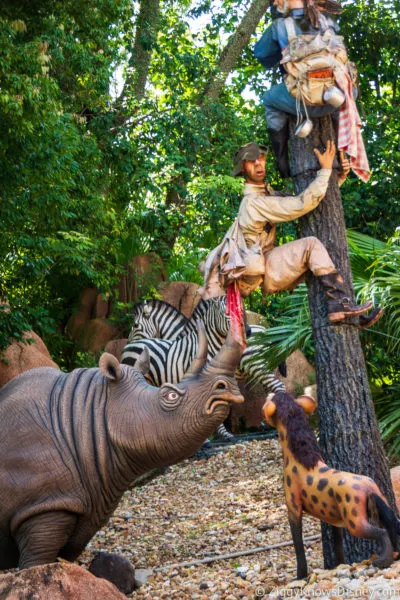 If all this ticket info has you confused, and you would like someone to explain all your options for 1-Day tickets or any of the Disney ticket types, we recommend Rene Cittadino and her amazing team of authorized Disney travel planners at Show You the World Travel.
They will help you every step of the way and they are 100% FREE to use. They will also save you a ton of money as they keep actively looking for the best deals for you. Tell them Ziggy sent you! 🙂
You can Request a Free Quote Here.
That wraps up our article on 1-Day Disney World tickets and the best ways to buy them. Hopefully, that gives you some good ideas on if they are worth it for you and how to save some money on your next trip.
Here are a few of our most popular articles about Disney World tickets in case you have more questions:
If you are thinking about going to Walt Disney World in the coming future, here are some other popular articles where you will find all the info and tips you need to plan your trip.
Your Thoughts
I want to know what you think about purchasing 1-Day Disney World tickets…
Do you think 1-Day Tickets are worth it?
Which Disney ticket do you think is the best deal?
Let us know in the comments section below!
If you enjoyed this article, as always I appreciate it if you'd share it with others via social media. I work hard at making this website into a useful resource for you and your family to plan your visit to the Disney Parks and I hope it can help you! Thanks 🙂