Buying your Disney World park tickets is one of the biggest expenses you will have during your vacation, and one thing that you need to understand is when your park tickets expire. Usually, you know the exact dates you will be using your tickets, but just how long are Disney World tickets good for?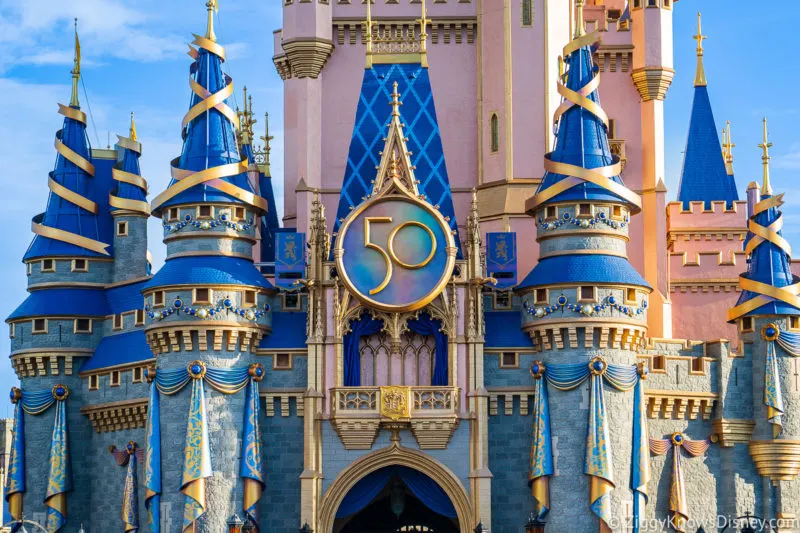 Do Disney World tickets expire? Are they good for whenever you want to use them? The answer is a complicated one and is not always the same for everyone or every ticket type.
In this post, we will explain everything you need to know about Disney World ticket expirations and how long they are good for.
After all, for most families, we are talking about thousands of dollars just to buy your park tickets to Walt Disney World, and if something unexpected happens and you have to change your plans, you need to know what options are available to you.
Can you change the date? Can you get a refund? We'll explain it all to you, including how to check the expiration date on your theme park tickets so you know by what date you must use them. We'll also cover what happens if you don't use your tickets, and if Disney still has tickets with no expiration.
If you haven't already, we also recommend reading some of our other Disney World ticket guides which are very helpful in understanding the various ticket types and everything involved when you buy them.
Before we start, don't forget to sign up for our FREE Weekly E-Mail Newsletter. There we bring you the latest info on how to get cheap Disney World tickets as well as a ton of other Disney vacation planning tips. You can sign up here: Join our E-Mail Newsletter!
How Long are Disney Tickets Good For?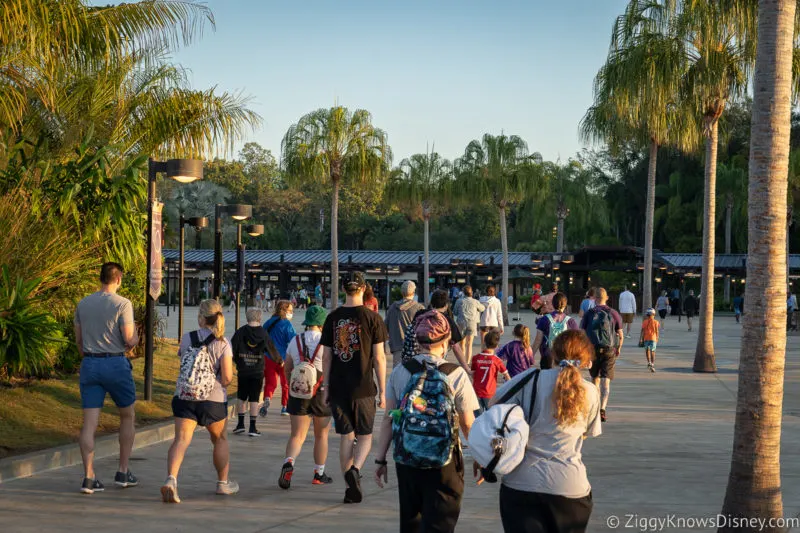 With the introduction of date-based ticketing, current-issue Disney Tickets all have an expiration date now. When they expire depends on how many days are purchased.
Here is Disney's exact ticket expiration policy: "Any current-issue standard Disney World ticket expires after every admission on the ticket has been used, or on the listed expiration date, whichever comes first."
In fact, when you purchase Disney tickets, you must choose the days on which you plan on using them. After choosing a start date, you'll be given an expiration date for when you must use them by.
One-day tickets – 1-Day tickets expire the day you select them for and must be used on that day. This is easy to understand as there is no extended expiration or anything.
Multi-day tickets – These do not need to be used consecutively, and instead, you will be given an expiration date around the length of your park pass purchased. We will get more into the specifics of that below.
Disney World Base Tickets and Park Hopper Tickets Expiration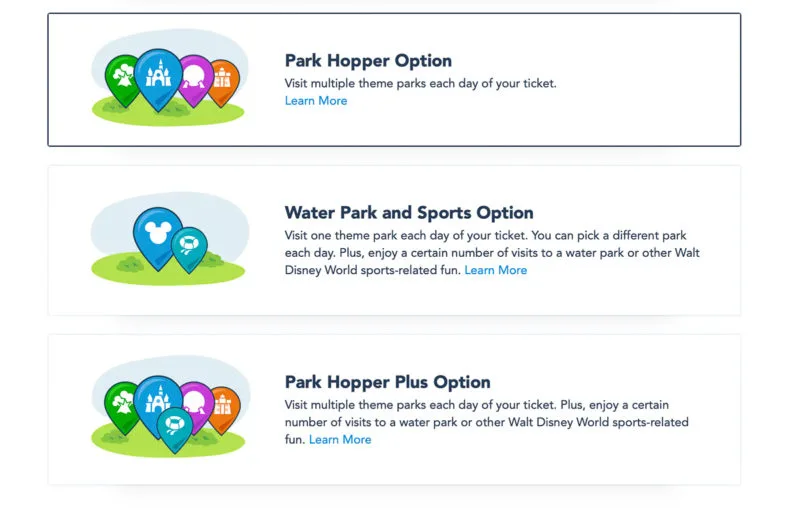 Both base tickets and park hopper tickets have limited validity based on when your chosen start date is. Exactly for how many days are they valid?
Here's how the expiration works for different lengths of Disney World Base tickets or Park Hopper tickets:
A 1-day base ticket expires on the chosen start date
2-day tickets expire 4 days after the selected start date.
3-day tickets expire 5 days after the chosen start date.
4-day tickets expire 7 days after the chosen start date.
5-day tickets expire 8 days after the selected start date.
6-day tickets expire 9 days after the chosen start date.
7-day tickets expire 10 days after the selected start date.
8-day tickets expire 12 days after the selected start date.
9-day tickets expire 13 days after the selected start date.
10-day tickets expire 14 days after the selected start date.
Under the new current-issue Disney World tickets, tickets expire either after every admission on the ticket has been used OR on the listed expiration date. (Whichever comes first)
For instance, a 4-day ticket with a start date of January 1st must be used on any of the four days from January 1 to January 7. They do NOT need to be used consecutively.
That means you can go to the parks on January 2nd, January 4th, January 5th, and January 7th. Or any combination of days you want!
Keep in mind, the above expiration dates are if you've purchased current-issue theme park tickets either directly through Disney or through a Disney Authorized Reseller WITHOUT purchasing a package plan. If you purchased them as part of a plan it's a bit different and we'll explain that later.
Park Hopper Plus Tickets and Water Park and Sports Expiration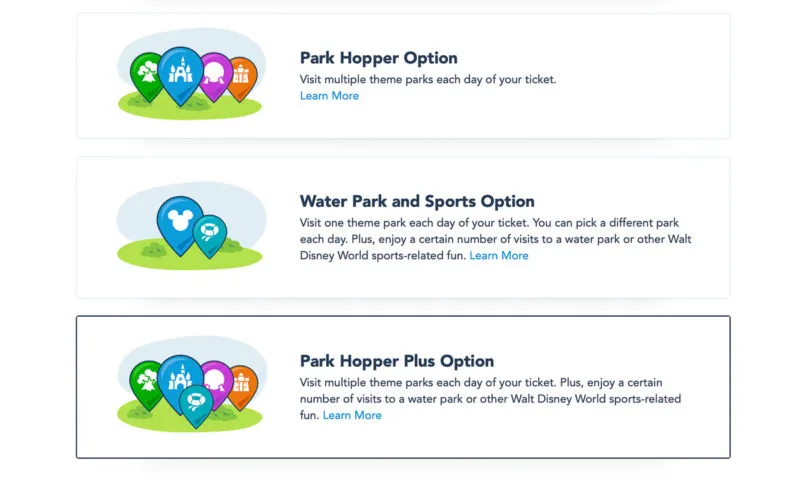 When purchasing park hopper plus tickets and water park and sports tickets, you get an added perk: you get one additional day of validity for your tickets.
So when using the example from above of a 4-day ticket, if you purchase the park hopper plus OR the water parks and sports option, you would get 8 days of validity instead of 7. That means you would have until January 8th to use the entirety of your tickets.
To understand what I mean, here is our chart to show you exactly how long tickets are valid for when purchasing the Park Hopper Plus tickets and the Water Park and Sports tickets.
A 1-day base ticket expires 1 day after the chosen start date
2-day tickets are valid for 5 days after the selected start date.
3-day tickets are valid for 6 days after the chosen start date.
4-day tickets are valid for 8 days after the chosen start date.
5-day tickets are valid for 9 days after the selected start date.
6-day tickets are valid for 10 days after the chosen start date.
7-day tickets are valid for 11 days after the selected start date.
8-day tickets are valid for 13 days after the selected start date.
9-day tickets are valid for 14 days after the selected start date.
10-day tickets are valid for 15 days after the selected start date.
Tickets as Part of a Vacation Package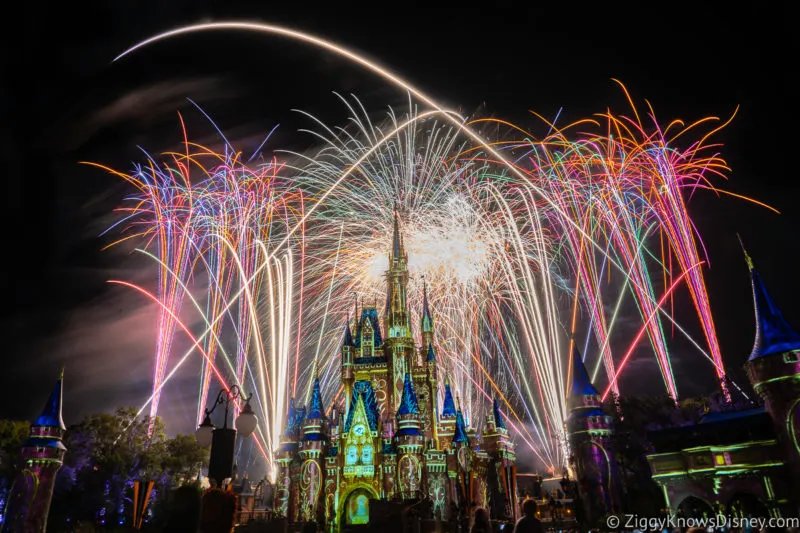 Expiration for Walt Disney World theme park tickets works a bit differently if you buy them as part of a vacation package.
The nice thing about purchasing a Disney World Vacation Package, your park tickets are valid for longer periods! When buying your ticket this way, tickets stay valid for the LONGER of either:
Length as shown above in the table
The length of your stay
This allows you to spread out your park days much more!
Using the above example of a 4-day ticket, typically you'd only have 7 or 8 days (Depending on the ticket type) after the chosen start day to use all the days of your ticket.
With a vacation package, assuming you're staying for a longer period, you can space out each of your days. If you booked a vacation package for 12 days, now you can use your park days on any days you choose from Day 1 to Day 12 of your trip!
We love this as it gives you more options and more validity for your tickets.
Ready to Start Planning Your Disney Vacation?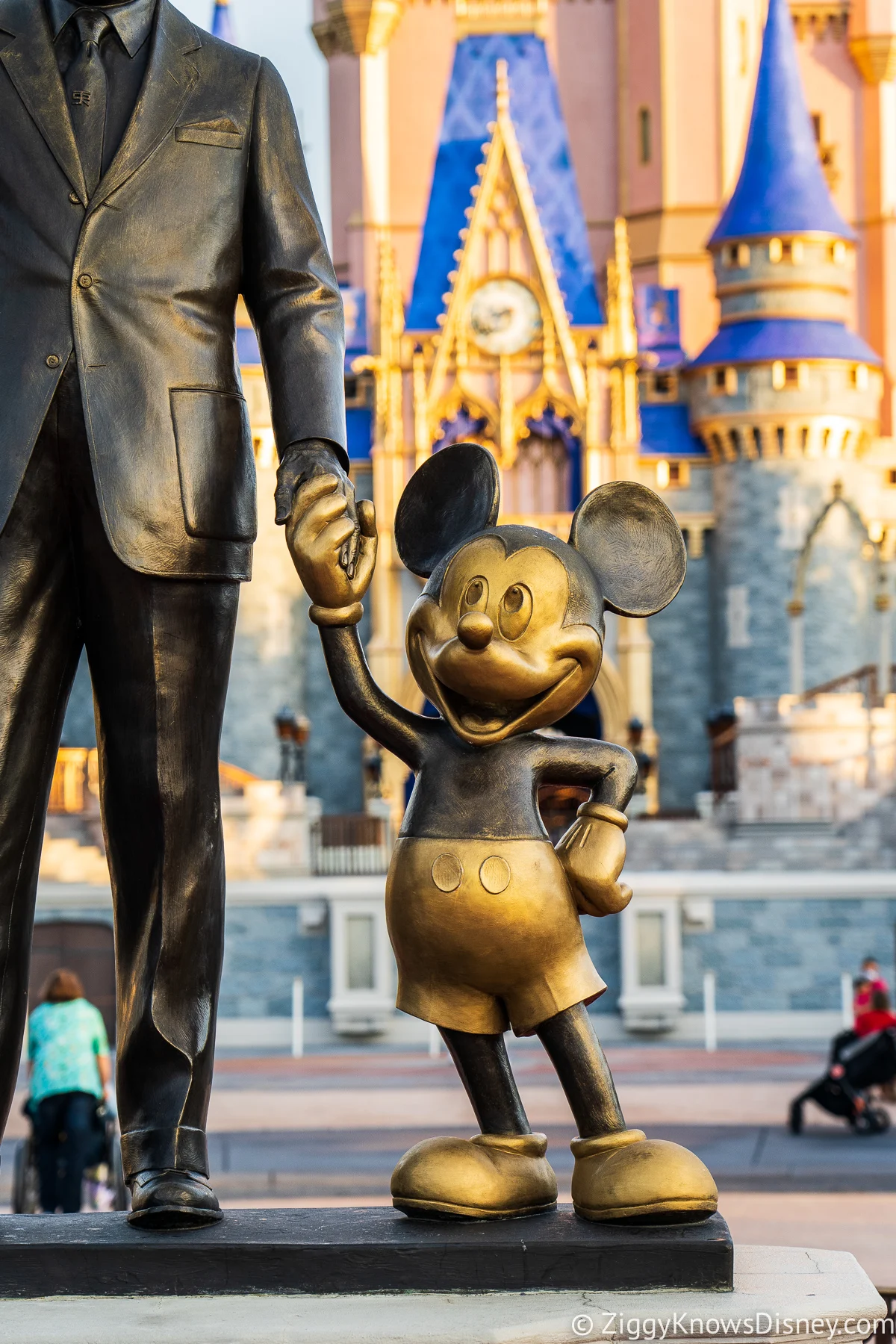 How Do I Know When My Disney World Ticket Expires?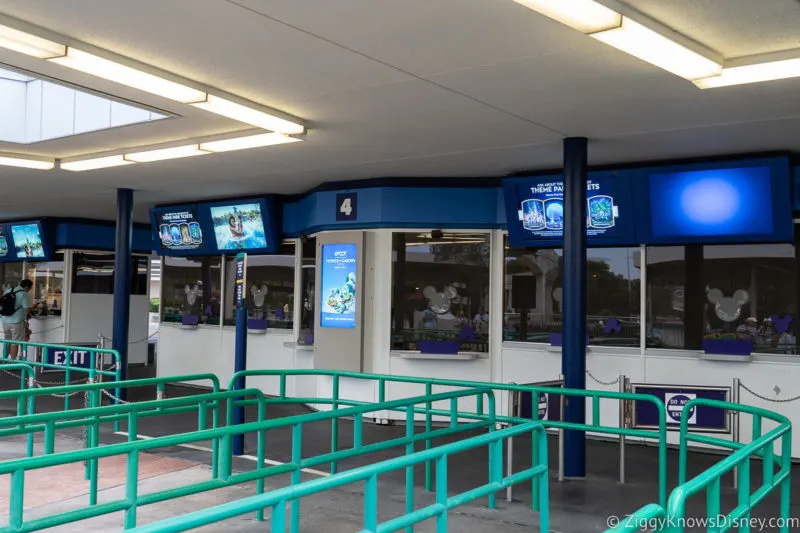 With Disney's date-based ticketing structure, the validity of your current tickets depends on the length and ticketing you choose. Tickets expire after first use and the specific number of days as mentioned above on our chart. This applies to all ticket types (Base, Park Hopper, Park Hopper Plus, etc).
The best way to find out if your Disney World tickets have expired is to check online or speak with a Disney Cast Member.
Here are some ways to see how many days you have left on your park tickets:
Email – You can email Disney at ticket.usage@disneyworld.com. Include your full name, phone number, payment method, date and location of your ticket purchase, the purchaser's name, and a photo of the front and back of each ticket you bought.
At the Theme parks – You can go to the ticket window at the entrance and check with a Cast Member or stop by Guest Relations.
At Disney Springs – You can stop by Guest Relations and ask a Cast Member.
At any Walt Disney World Resort hotel – You can speak with a Cast Member at the Concierge Desk.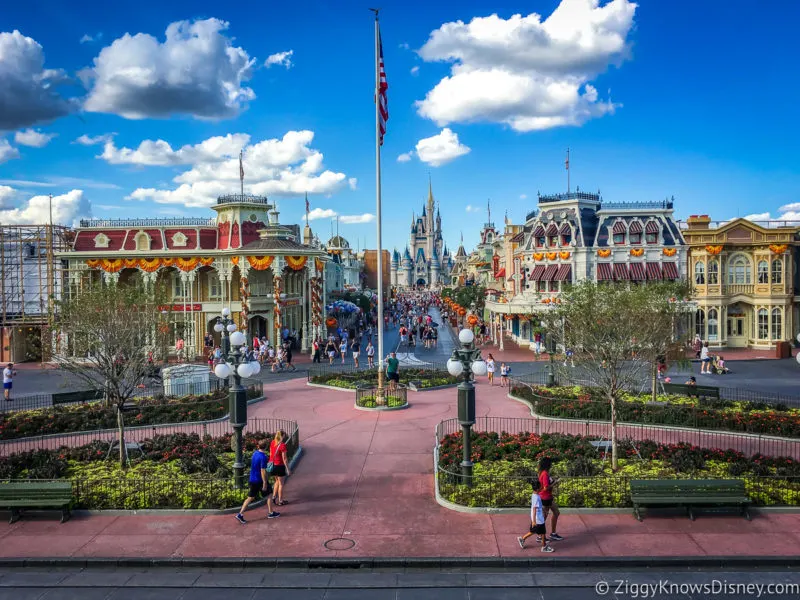 Tickets purchased in prior years can be a little harder to decipher if they are still valid. A few things you can check to see if/when your tickets expire:
Check to see if your ticket says 'No Expiration.' For no-expiration tickets, Disney will still honor them as long as they have unused days remaining
Bring them to Guest Relations to ask them if they're valid. If you don't live near the parks, you may also contact 407-939-1289 to ask for specifics about your tickets
Try linking your tickets to My Disney Experience with the original confirmation number. If still valid, the updated validity dates will be updated and shown on the account
And remember, even if they DID expire, just because they are expired doesn't mean it's necessarily a lost cause. If your tickets remain completely unused, Disney will commonly allow you to pay the price difference. (What you paid initially for your tickets and what the new price for these tickets is.)
Can I Change or Upgrade Disney World Tickets?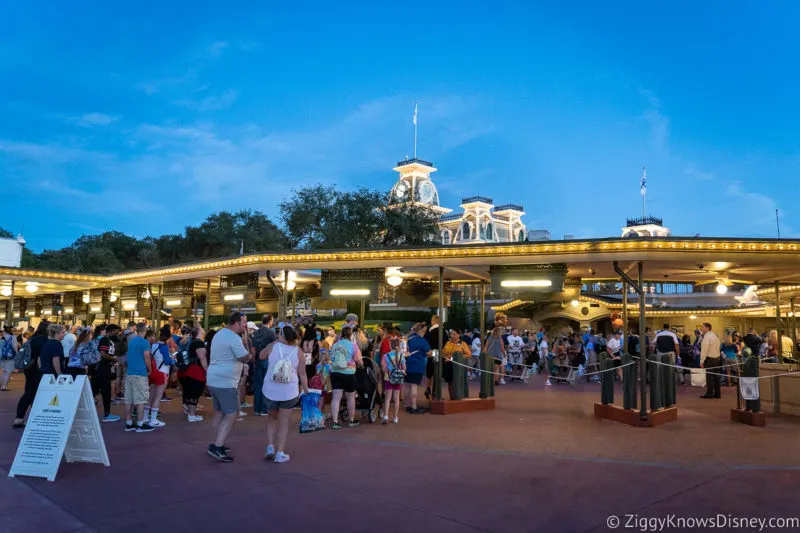 If there has been a change in plans, you can still change your tickets assuming your ticket is still valid. As long as your tickets haven't been partially used or they haven't gone past their expiration date, you'll be able to simply adjust your dates.
If your ticket is expired and no longer valid, you, unfortunately, lost your ability to upgrade or change your tickets.
However, if your ticket is still valid, and maybe you've decided to add a Park Hopper option or the Water Parks and Sports option, you can do this easily. You'll simply have to pay the price difference from whatever ticket you initially purchased.
Simply go to any Guest Service window or call ticketing at 407-939-1289 to make these changes.
Are Disney Tickets Refundable?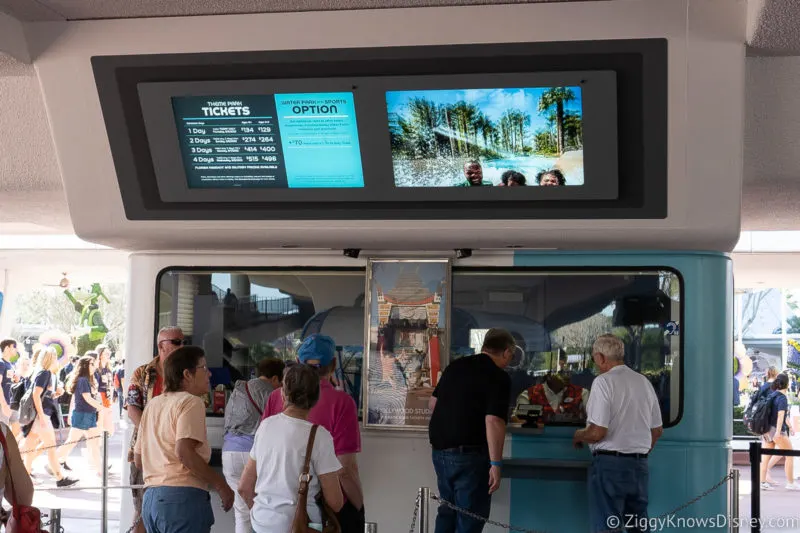 In most cases, Disney World tickets are not refundable. Disney's official policy states that tickets to Disney World are non-refundable, no matter what ticket type you purchase.
Disney World vacation packages are also non-refundable after the final payment date (30 days before arrival).
If you haven't used your park tickets at all, you can simply change the dates for your tickets to a future.
Even if you don't have an exact date, simply just book park reservations for the furthest time out allowable. This will enable them to stay valid and once you have your dates, simply change the dates and use them then.
There are exceptions though when it comes to getting a refund. If there's a hurricane and a warning is issued for the Orlando area or the town in which you live within 7 days of your scheduled arrival date, you'll be able to cancel your tickets and get a refund.
Again, our Guide to Disney Ticket Refunds explains this in much greater detail.
What Happens If My Ticket Is Unused?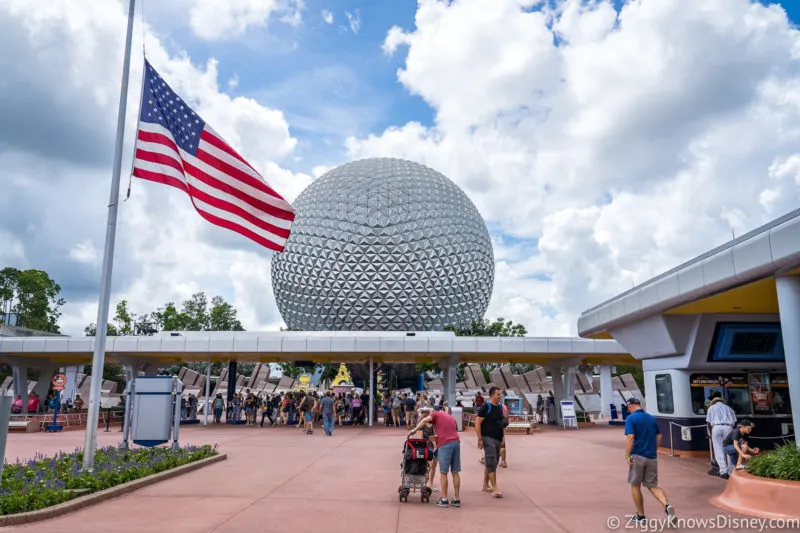 But what if you haven't used your ticket at all? Even if your ticket has expired, you are not necessarily completely out of options.
If you have not used ANY of the days for your park ticket, the price for the ticket after it expires can be put towards a new ticket of equal or greater value.
Remember, it has to be completely unused! It can't be partially unused! If you used 1 or 2 days of your ticket, you cannot use the unused ticket days to apply towards a new ticket, even if there are 7 or 8 days remaining on the ticket.
Does Disney World Have No-Expiration Tickets?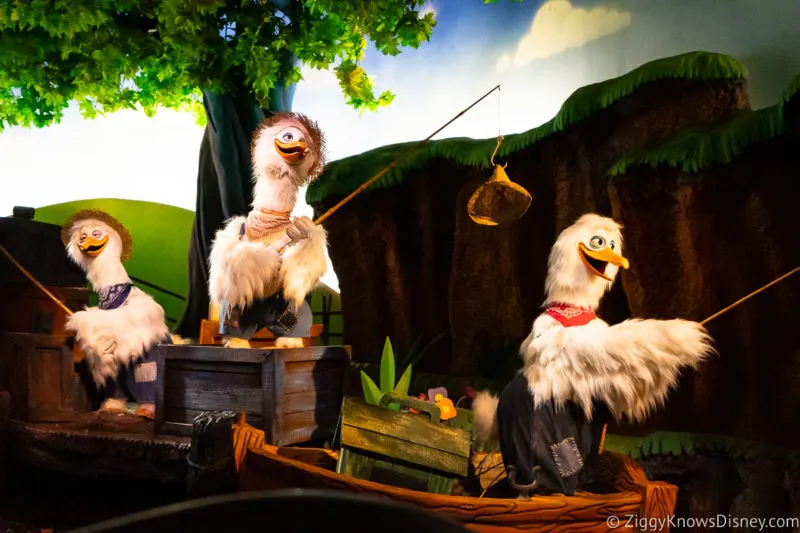 At one time, Disney World did have no-expiration tickets, however, they are no longer for sale at this time.
As of 2004, Disney did away exclusively with No-Expiration tickets. Tickets purchased between 2004 and 2014 did have expiration dates, but they allowed guests an option to pay an additional fee to add a no-expiration clause to their tickets.
If you have no-expiration tickets from before 2004, you can still use them whenever you want! Also, if you have unused days on your no-expiration ticket add-on purchased between 2004 and 2014, you can also use them! Both of these are assuming you have days remaining on your tickets.
Unused Tickets Issued on or Before February 11th 2017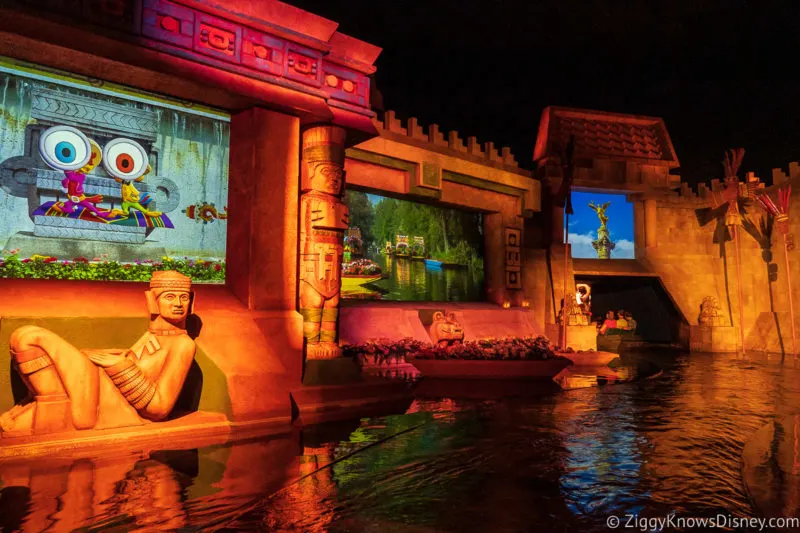 Older tickets that did not have an expiration date when purchased when issued on or before February 11th, 2017 do NOT expire if unused. But, and this is a big BUT, they do expire 14 days after first use or when all the ticket days have been used up.
The exception to this is tickets that were purchased with the 'No Expiration' add-on option that was available for sale until early 2015. Those tickets only expire when every one of the ticket days has been used, no matter how long it takes. If you still have these somewhere in a drawer, you can use them!
And if you're curious if they still work, try syncing them up with your My Disney Experience account.
Pre-2005 Tickets
These pre-2005 tickets do NOT expire until every last ticket admission day is used. The only caveat to that is some of the special-purpose tickets or complimentary tickets that were given away during that time period that have clear expiration dates printed on them.
If you find these older tickets somewhere around your home, they are still good!
Can I Give My Disney Tickets to Someone Else?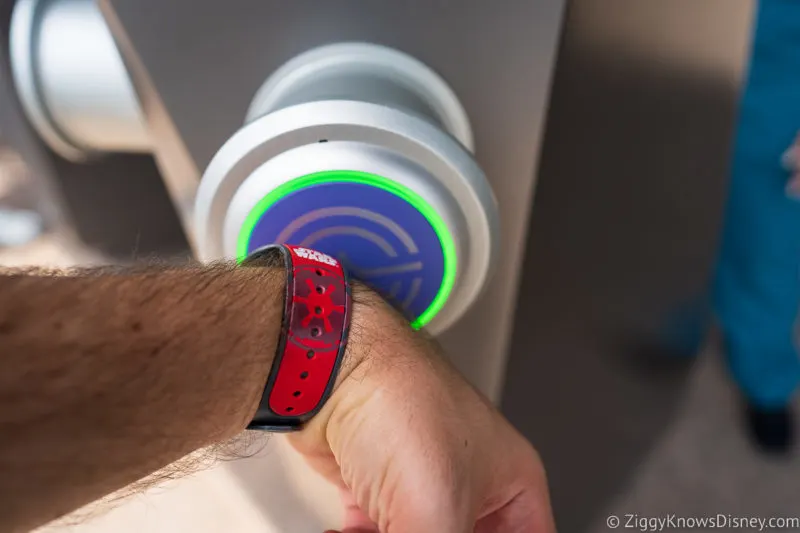 According to the Walt Disney World website, theme park tickets are NOT transferable and you are NOT allowed to give them to someone else to use after purchasing them.
However, that isn't exactly 100% true and it depends on if you have used them yet or not.
If you've used the ticket partially and had your fingerprint scanned in the park, it is absolutely not transferable. So you can't use 2 days of a 4-day ticket and then give it to someone else.
However, if the ticket is completely unused, Disney will typically allow you to transfer it to someone else's name.
They don't advertise this and you won't find it on the official website, but through our experience as long as the ticket has never been used they will usually allow you to transfer it to another person.
Disney Ticket Expiration Date Extensions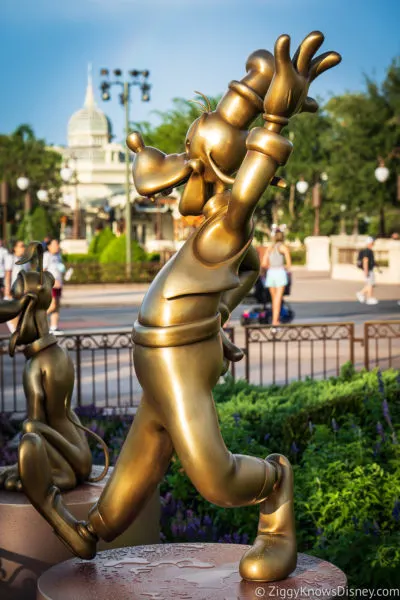 During certain times in the past, most notably during the COVID-19 pandemic, Disney has extended the validity of theme park tickets. These are special circumstances and are certainly not the norm, but they do happen from time to time.
During the COVID-19 period when the parks were closed, Disney granted special exceptions for individuals that had partially used multi-day theme park tickets with usage windows that were impacted by park closures that had valid use periods beginning on March 12, 2020, or later. At that time, they were extended all the way until September 26th of 2021.
If you're affected by a situation like this or similar, Disney is usually very good about making sure you can utilize your ticket at a later time.
If you have a partially used ticket, the validity might be extended to a future date down the road. If you have a completely unused ticket, they will often allow you to use the value of your unused ticket towards the purchase of new tickets whenever you want to go.
Just remember to always keep your confirmation numbers or it will be hard to get an extension.
Why and How to Pick a Start Date Before Your Arrival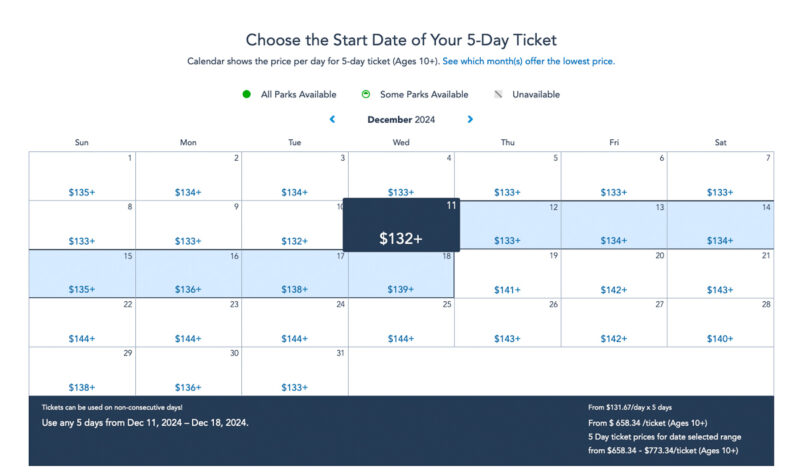 Normally, when choosing your ticket's start date you just make it the day of your arrival or the first day you plan on entering the parks. However, sometimes there is an advantage to picking a date that begins BEFORE your arrival date.
Your ticket prices, no matter how many days, are completely based on your arrival date. And with the date-based ticketing system, individual prices per day can fluctuate greatly.
One helpful hint that could potentially save you a few dollars when purchasing your tickets is by choosing an earlier start date than your actual arrival date.
For example, if you're visiting for Christmas Week from December 24th – January 1st, rather than inputting December 24th as your first day, try selecting an earlier date and then comparing the prices. Starting your tickets on December 21st or 22nd may be significantly cheaper.
And even if you're not there yet, it doesn't matter since you have a larger window for when you can use your park tickets on multi-day ticketing plans.
So remember this hint and try it when purchasing your tickets. It's one of our best tips for saving money at Disney World!
Cheapest Discount Disney World Tickets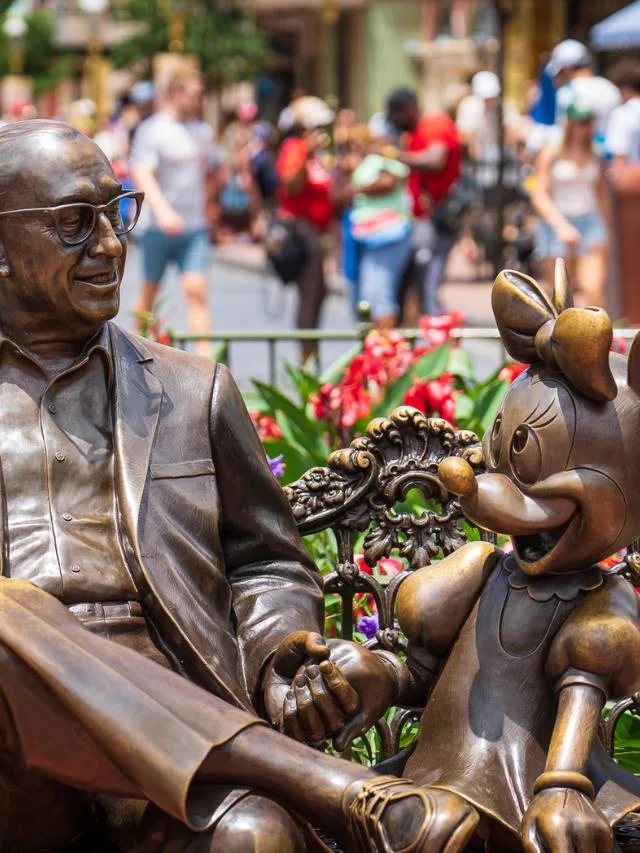 If you are looking to save money on Disney World theme park tickets, our personal recommendation is Orlando Vacation. They almost always have the best prices on multi-day tickets and can save you $20-$60 per ticket over buying direct from Disney.
Can Multi-Day Disney World Tickets Be Used on Non-Consecutive Days?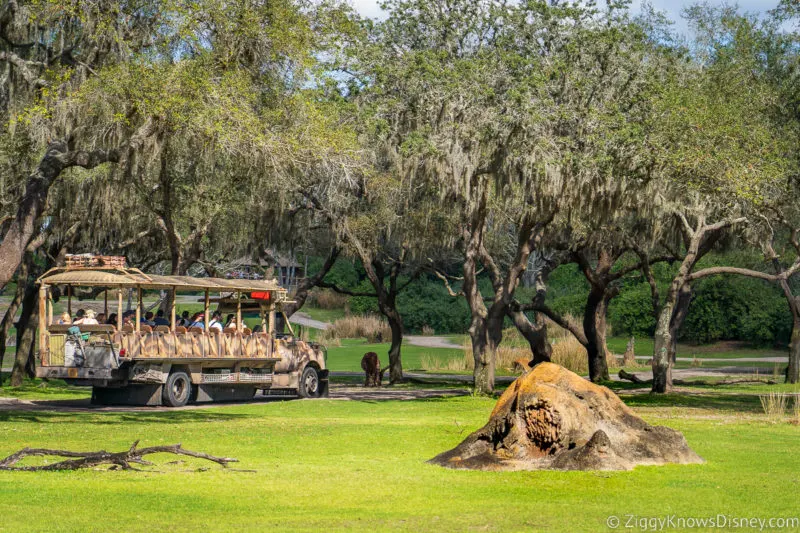 Yes, they can. Multi-day tickets do not have to be used on consecutive days, you can space them out as long as they are within the usage window.
You simply pick the start date for when your ticket usage window opens. Depending on how many days' worth of tickets you get, will decide how long a window you have to use your tickets.
For instance, if you purchase a 4-day base ticket or park hopper ticket, you'll be able to use your four park days on any day during the 7-day window. It changes depending on how many days' worth of tickets you purchase.
In that case, you can go one day, take the next day off, then go for two days in a row, take the next day off, etc. Use any combination of days you like as long as you stay within the usage window.
Some Disney Ticket Tips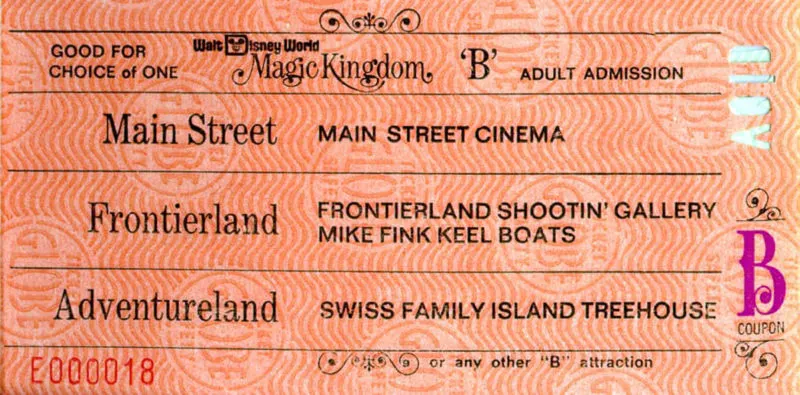 When examining the very best ways to help you make the most out of your tickets, here are a few of our favorite tips to remember.
Take a Photo of Them
Make sure to take a photo of your tickets, including your confirmation number. This may sound like a weird suggestion, but taking a photo of your tickets can be a lifesaver if you lose them.
A few years ago, one of our friends couldn't make it down to the parks due to a hurricane in Disney World. He took a photo of his confirmation number and simply showed that to Guest Relations the next time he was down there, and they were able to get him a new 4-day park hopper ticket.
If You Have "Magic Your Way" or "Flexible" Tickets
If you've purchased either Magic Your Way or Flexible tickets in the past and have not used them, you don't need to choose a start date. They will simply expire 14 days from the time of the first usage OR when every admission on the ticket has been used. Whichever comes first.
So if it's a 4-Day ticket for example, and you use the first day on October 1, the ticket is valid through October 14. If you use up the 4 days before the 14 days are up, the ticket expires at the end of the 4th day you use it.
Push the Start Date Into the Future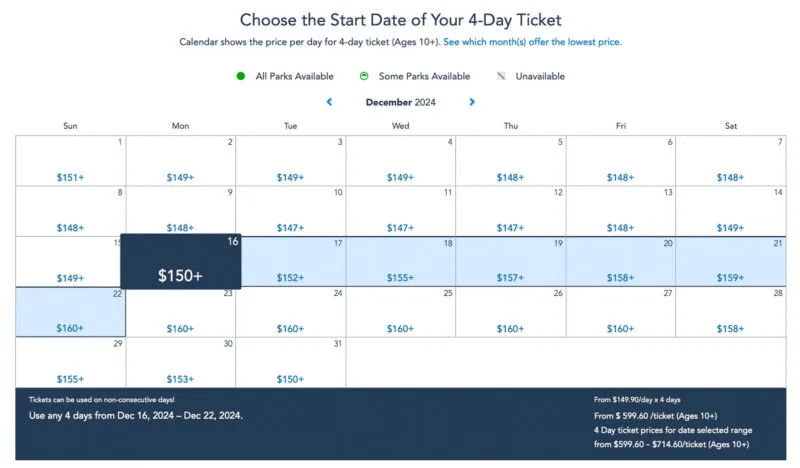 If your ticket is right about to expire, and it is completely unused, don't worry. You can push the start date of your tickets into the future and buy yourself extra time before expiration.
To do this, first, change the dates for your park reservations to the new future date you want to buy tickets for. This is assuming that you know for certain that you won't be using them on those old dates anymore.
For instance, if you have park reservations set for November 1st to 10th (but won't be going), rather than letting your tickets expire in November, change your dates to a future time. You can change your park reservations right up until the night before your existing dates to match the tickets.
TIP: If you don't know what dates you will be using them, simply change them to the furthest possible date out on the Disney schedule at that time. By doing this, you can make sure they won't expire AND you will allow your tickets to still show up on your My Disney Experience account.
And once you know your dates, simply change your park tickets to that start date and make sure your park reservations match the new (confirmed) dates.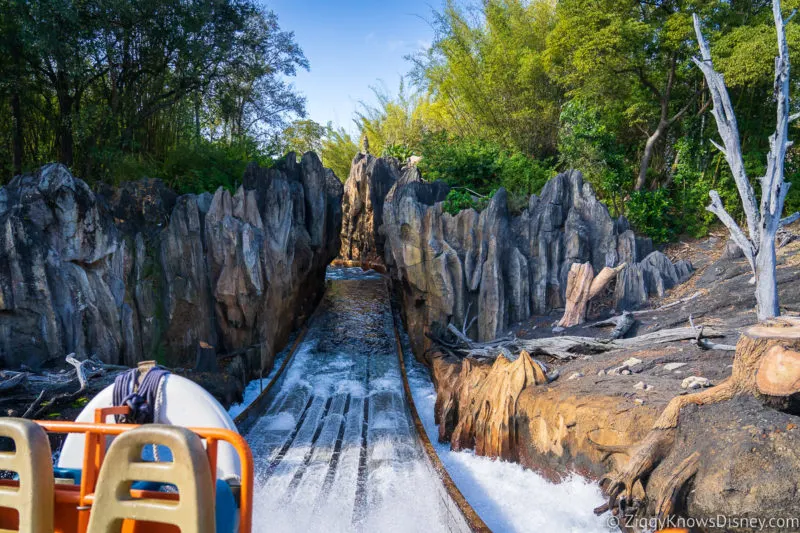 Keep in mind that if adjusting and changing your park tickets to a future date, it will likely be that the cost of the new tickets (on new dates) will be more expensive. You will likely need to pay the difference in price between your old tickets and the cost of the new tickets.
If you don't change your park reservation dates, it can be a little bit more complicated to trade in your unused tickets and will most likely require a phone call to ticketing at 407-939-1289 or a visit to Guest Relations upon your entry into Walt Disney World. As a quick recap:
Adjust your park reservation dates if they are going to expire unused
Push the reservation dates until a future month (the furthest out is likely the best) and select those as your ticket start dates.
Pay the difference in price IF your new tickets are going to cost more expensive
By doing this, you can be sure your tickets don't expire!
Best Way to Buy Disney World Tickets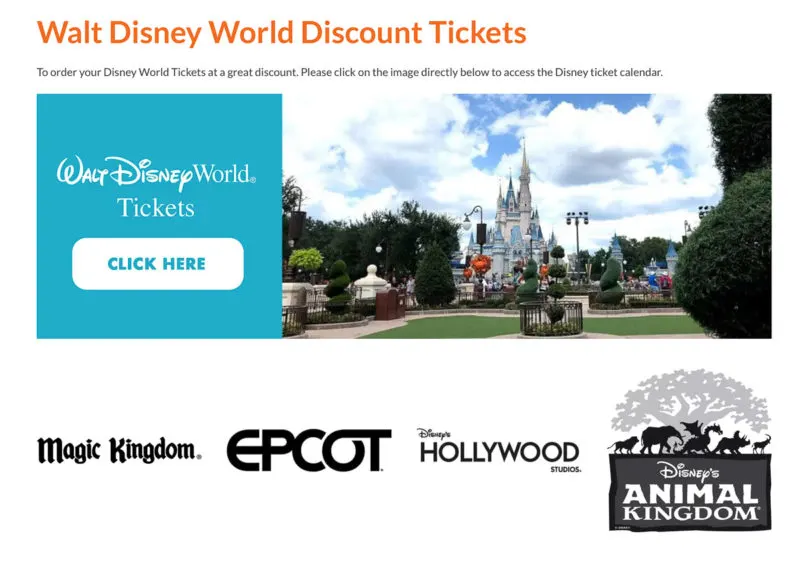 While it is often the easiest to buy them directly through Disney, either online or in person, it isn't always the best. With the rise of authorized Disney ticket sellers, such as Orlando Vacation, Get Away Today, and Undercover Tourist, buying them from a reputable ticket seller will often save you some money.
These companies make it extremely simple and easy to purchase through. Simply go to their website, input your dates, and compare the ticket prices to buying directly from Disney.
Keep in mind though, that many of the discounted authorized Disney ticket sellers will include taxes on their prices, whereas Disney doesn't show you the final price until checkout. So why they may not seem to save you money at first glance, they actually do.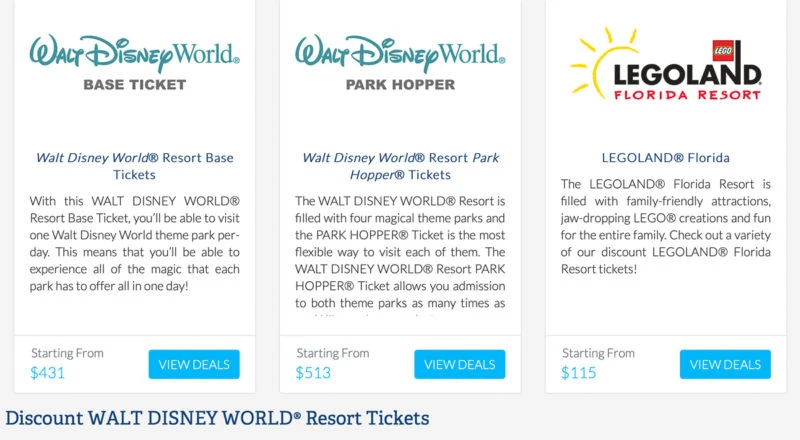 If you decide to purchase your tickets through one of these companies, they will email you the confirmation numbers required to sync up your tickets to your My Disney Experience account, just like buying directly through Disney. It is very simple and they all have great customer care teams if you have any questions.
Just to give you an idea of 'why' you might consider using an authorized Disney ticket seller, on our families' upcoming vacation, we saved about $60 each for our tickets! That's hundreds of dollars altogether, and it is certainly something worth considering.
Recommended Resellers:
Need More Help?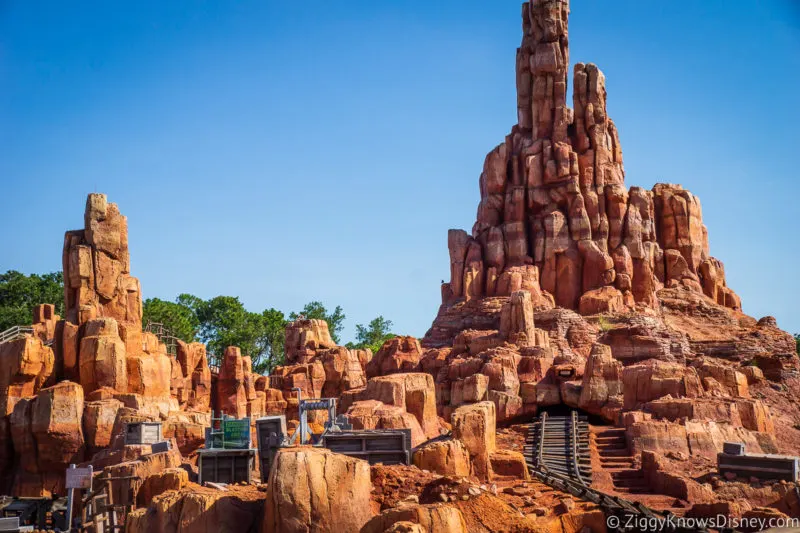 If all this ticket info has you confused, and you would like someone to explain all your options for 1-Day tickets or any of the Disney ticket types, we recommend Rene Cittadino and her amazing team of authorized Disney travel planners at Show You the World Travel.
Reach out to them for a free quote on any Disney tickets or Disney Vacation packages and they will do everything possible to make your trip a dream come true. Plus they are FREE to use and do all the heavy lifting for you planning your trip! Tell them Ziggy sent you! 🙂
You can Request a Free Quote Here.
That wraps up our article on Disney World ticket expirations. Hopefully, you now know how to check the expiration date and what to do if your plans change.
Here are a few of our most popular articles about Disney World tickets in case you have more questions:
If you are thinking about going to Walt Disney World in the coming future, here are some other popular articles where you will find all the info and tips you need to plan your trip.
Your Thoughts
I want to know what you think about Disney ticket expirations…
Have you ever had your Disney tickets expire on you?
Were you able to get a refund or change the dates?
Let us know in the comments section below!
If you enjoyed this article, as always I appreciate it if you'd share it with others via social media. I work hard at making this website into a useful resource for you and your family to plan your visit to the Disney Parks and I hope it can help you! Thanks 🙂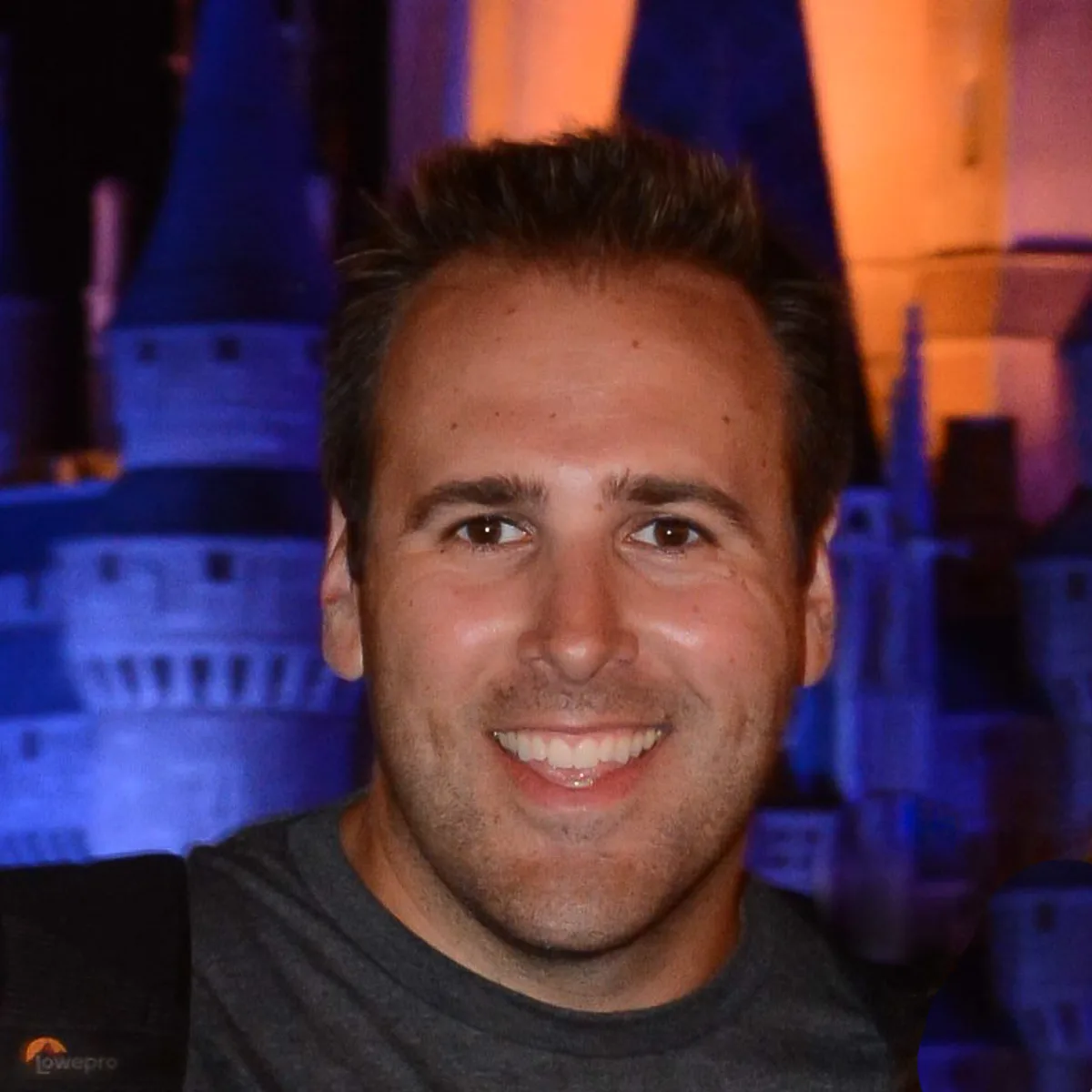 My name is Ziggy and I love Disney, everything Disney! I grew up on Disney and it has and continues to be a huge part of my life. I started young when my parents took me to Disney World when I was 18 months old. Little did they know that would be the first of an uncountable number of trips we would take. I have so many amazing memories going to Disney with my family and friends and it has been interwoven into my DNA.