Looking for a good place to get a beer, a glass of wine, or another alcoholic drink at Disney's Magic Kingdom? Don't worry, it can be done, but it is only sold in a few places throughout the park, and we know where to look!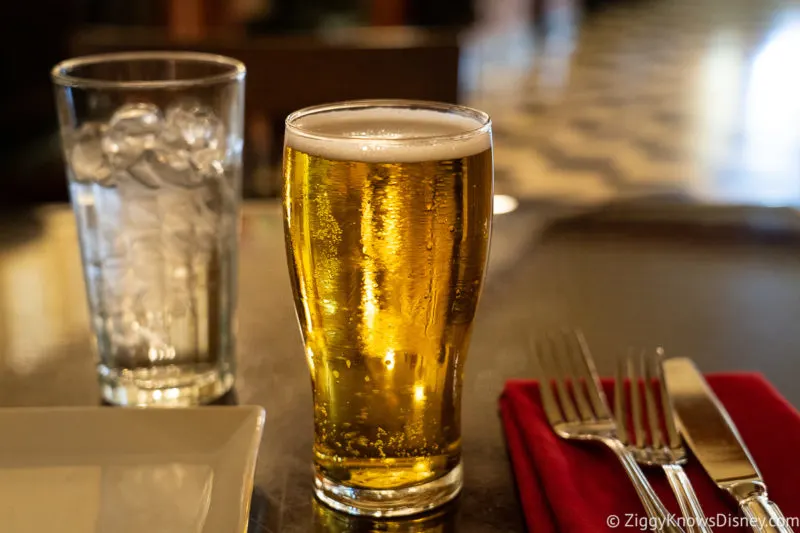 In this post, we are going to share with you a list of the 8 places you can get alcohol at Disney's Magic Kingdom and put them in order according to our favorites.
We'll show you what types of alcohol you can get (it's not just wine and beer anymore), how much they cost, and what drinks to order at each restaurant. Then we made lists of the Top 5 Beer, Wines, & Cocktails in the entire park, so you know exactly what to get.
Lastly, we leave the Magic Kingdom and go just outside the gates and show you all the best places to drink alcohol nearby.
While there aren't quite as many options here as you will find Drinking Around the World Showcase in EPCOT, you'll be surprised at what you will find once you start walking down Main Street U.S.A. It's night and day over even just a few years ago.
Of course, if you do care to indulge in an alcoholic beverage or two while visiting, we urge you to do so in moderation. This is of course the reason why it was originally banned in the first place, and remember the Magic Kingdom maintains a family-friendly environment which is how we like to see it remain.
Also, don't forget to sign up for our FREE Weekly E-Mail Newsletter. There we bring you the latest updates to all the parks as well as vacation planning tips. You can sign up here: Join our E-Mail Newsletter!
Overview of Alcohol at the Magic Kingdom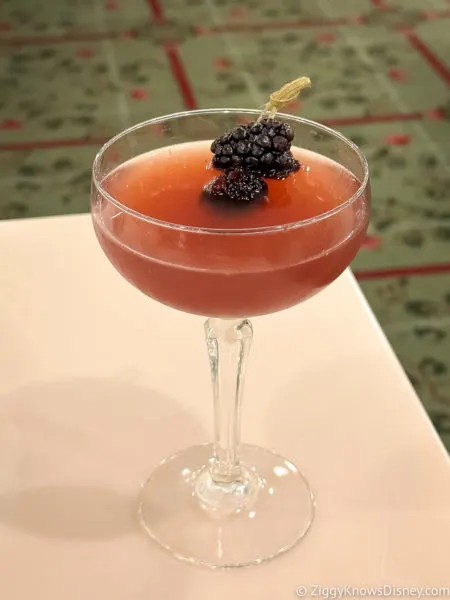 Finding alcoholic beverages throughout Walt Disney World's massive complex is no difficult task, that is, unless you're visiting Magic Kingdom. But wait…. that is no longer the case anymore! Say, what?! Yup, now at Magic Kingdom Park you CAN find alcoholic beverages.
This is a MAJOR change and a welcome one for guests interested in drinking.
Ever since the opening of Walt Disney World in 1971 until 2012, Disney's Magic Kingdom was always known as the "dry park." Whereas at Hollywood Studios, Animal Kingdom, and EPCOT, finding alcoholic drinks has been fairly simple and straightforward, that has not been historically possible for Magic Kingdom…until 2012.
Walt Disney's original vision of Magic Kingdom was devoid of alcohol, instead focusing on the idea of families, both young and old, feeling safe in the parks at all times. He felt that alcohol could completely change the concept of a family-friendly park, and that was certainly something he certainly wanted to avoid.
And while the idea of bringing beer and alcohol to the Magic Kingdom initially got some push-back with many initially scoffing at the idea of straying away from Walt's original vision, Disney has done a noticeably good job of keeping things under control.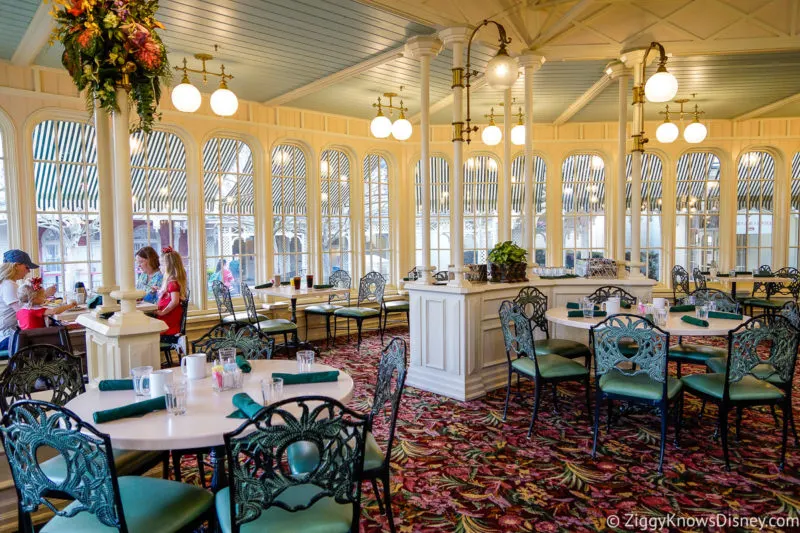 Alcohol at Magic Kingdom is not as readily available as at the other parks, and it's in reasonable balance. It's mostly found at table-service restaurants, other than a few exceptions, and we will talk about those in a minute.
For guests prior to 2012 that wanted an alcoholic beverage of choice, they'd have to stray outside of Magic Kingdom and likely go to one of the three monorail resorts, such as the Grand Floridian, the Polynesian Village Resort, or the Contemporary.
Or worse yet, they'd have to leave Disney Property altogether and go off-site.
Disney realized this was not a financially beneficial long-term strategy, and in 2012 they changed up their formula enabling guests to get alcoholic beverages at one of the Magic Kingdom table-service restaurants, providing that you can get a reservation at one of them. (Magic Kingdom table-service restaurants are VERY popular)
And while some long-time Disney fans were disappointed about the news and the idea of Magic Kingdom no longer being a completely "dry park", other people were instead thrilled!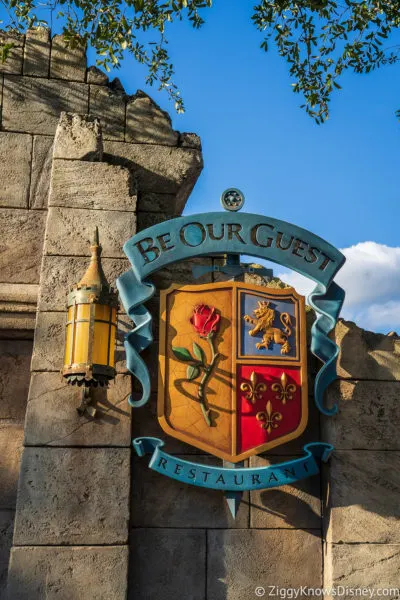 We understand that many aren't fans of Magic Kingdom offering alcoholic beverages in the parks, however, Disney doesn't exactly market cocktails or drinks front and center at their most family-friendly park. It's tastefully done, and you won't see cocktail offerings at every quick-service food option as you do in EPCOT.
But if you DO want an alcoholic beverage while visiting Magic Kingdom, what should you do?
You'll need to visit one of the several table-service restaurants in Magic Kindom. The easiest way to get in at one of these restaurants is to make an Advance Dining Reservation (ADR) on the My Disney Experience app.
If you can't get an ADR ahead of time, you can check the day of you're visit and sometimes you'll find last-minute cancellations open up.
You can also check the My Disney Experience app when you are inside the Magic Kingdom and see what the wait times are for the restaurants. You can join the waitlist via the app and you'll be notified when your table is ready.
If you're with a smaller group of people, sometimes just going directly to the hostess stand can work too! We've still been able to do walk-ins at many Disney World Restaurants, and it's certainly worth a try.
Now that we know 'how' to get drinks inside Magic Kingdom, let's talk about the specifics of your options.
List of Places to Get Beer & Alcohol at Magic Kingdom
Here is a standard rundown of places that serve alcohol at the Magic Kingdom, remember though, that each of these options has different types of drink offerings:
Be Our Guest Restaurant – Found in Fantasyland in the Beast's Castle
Cinderella's Royal Table – Found inside Cinderella's Castle
Jungle Navigation Co. LTD Skipper Canteen – Found in Adventureland
Liberty Tree Tavern – Liberty Square
Tony's Town Square Restaurant – Main Street USA
The Crystal Palace – It's where Main Street USA meets Adventureland
The Diamond Horseshoe – Liberty Square
The Plaza Restaurant – Main Street USA
Types of Alcohol Available at Magic Kingdom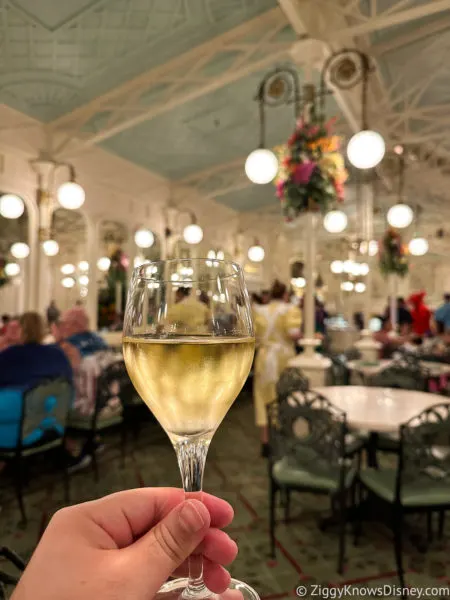 When wondering 'what kind' of alcohol to expect at Magic Kingdom, the two most readily available types of drinks are wine and beer. They are simple and easy and certainly make it more palatable for people that are most against the sale of alcohol in the parks.
And while it's mostly beer and wine, there are some specialty cocktails available in the park as well now. These aren't quite the norm yet though, so you won't find them everywhere.
And you can't just order plain hard liquor at the table-service restaurants that sell specialty drinks. You'll be limited by the menu that they have, which isn't as big or varied as most other Disney World restaurants.
Beer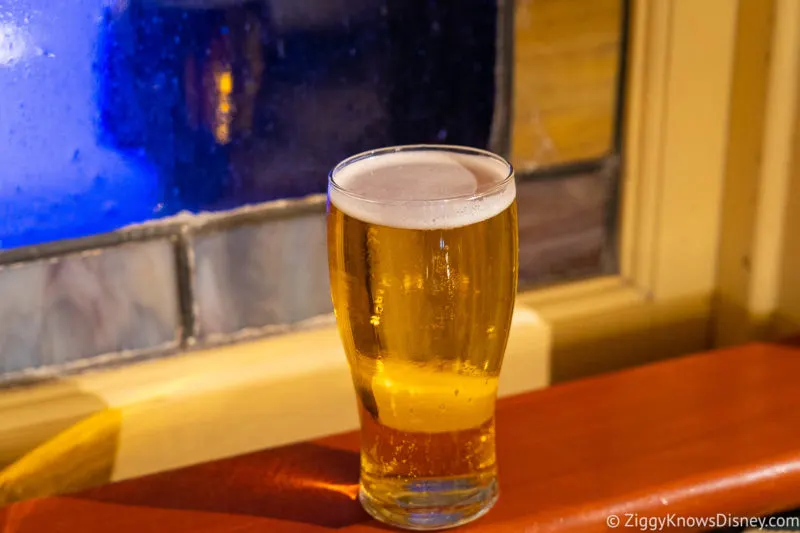 All of the restaurants that sell alcohol in Magic Kingdom have beer offerings. Expect some local craft beers, seasonal favorites, and hard ciders, as well as a few of the more popular imported brands.
Some beers you'll find around Magic Kingdom include:
Angry Orchard Hard Cider (American)
Balance de Chambly from Unibroue (Belgium)
Blue Moon (Belgium)
Bud Light (American)
Chimay Blue (Belgium)
Jai Alai from Cigar City (American)
Michelob (American)
Peroni (Italian)
Sam Adams (American)
Stella Artois (Belgium)
Toasted Lager from Blue Point Brewing (American)
These are just to name a few. There are some others you'll find at a few of the table-service restaurants but they are mostly American and Belgium Beers, fitting in with the theming of the American and French-themed restaurants.
Wine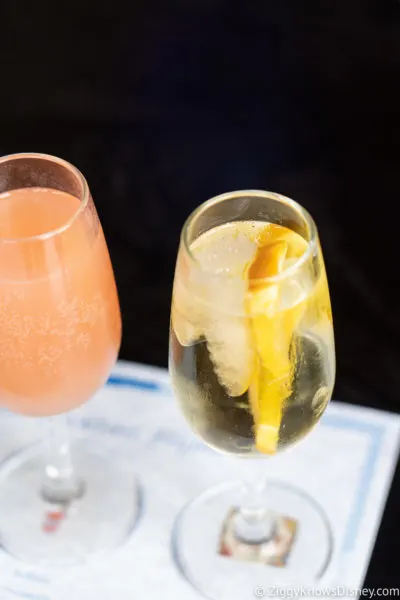 Just like with the beer offerings, you can get wine at all of the available restaurants. You'll find a significant variety of wines available depending on which restaurant you visit. These range from sparkling wines to mimosas to fancy champagne to wine samples and sangrias.
In addition to those, the standard wine options are fairly versatile with offerings of fancy Italian Wines, French Wines, Oregon, and California Wines.
Some of the restaurant offerings have larger selections of wines than others, and we will give you our favorite options in a minute.
Other Drinks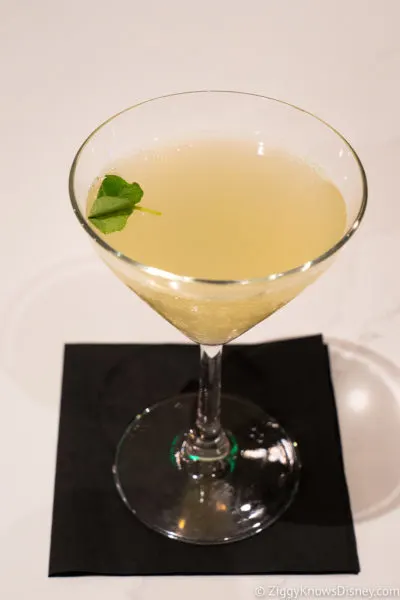 When the Magic Kingdom park initially introduced alcohol to the parks, it was strictly for beer and wine. That all changed in 2022, and now you can find different types of alcoholic beverages at table-service restaurants in the parks using hard liquors.
While the offerings aren't as diverse and widespread, in a few spots you'll find a number of specialty cocktails. These types of drinks are only found in a few spots and you won't be able to just grab them at any quick-service location.
Instead, they are more tastefully hidden at a few of the restaurants within Magic Kingdom. They must be drunk while seated and can't be taken out of the restaurant with you.
As we said, these specialty cocktails are more limited in nature and just because they have them doesn't mean you have a full range of bar drinks at your disposal. If you want a drink, you'll be limited to only the offerings on the menus, so no fancy requests are available.
In our experience, the cocktail menu is usually a fraction of what you will find at a restaurant with a full-service bar.
Magic Kingdom Alcohol Prices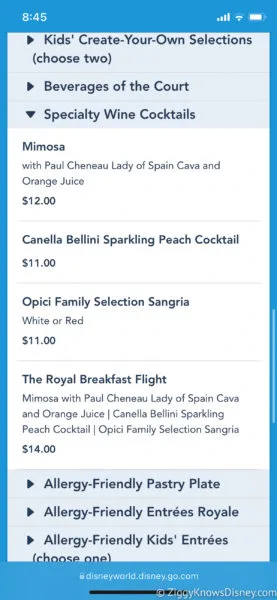 Fortunately, just because liquor is now sold at Magic Kingdom doesn't mean it's going to cost you any more than the other parks. The prices of drinks are similar to what you can expect to find at other Disney Parks.
How much do they cost? Here is a general rule of thumb for what to expect.
How Much Does Beer Cost?
A glass of beer in Magic Kingdom will run you anywhere between $9.25 and $13 plus tax. This will be dependent on the type of beer you select. Local craft beers and imported ones are going to run you a few dollars more generally than your standard domestic beers.
How Much is Wine?
For those looking to get a glass of wine, you can expect to pay anywhere from about $10 a glass to anywhere up to $23 a glass.
Bottles will cost anywhere from about $40 all the way up to $250 each. Bottles of champagne will run between $120 and $350.
Other Alcoholic Drinks
The specialty cocktail offerings and other alcoholic drinks that are found now throughout Magic Kingdom will typically cost anywhere between $11 and $18 each.
Best Places to Get Beer and Alcohol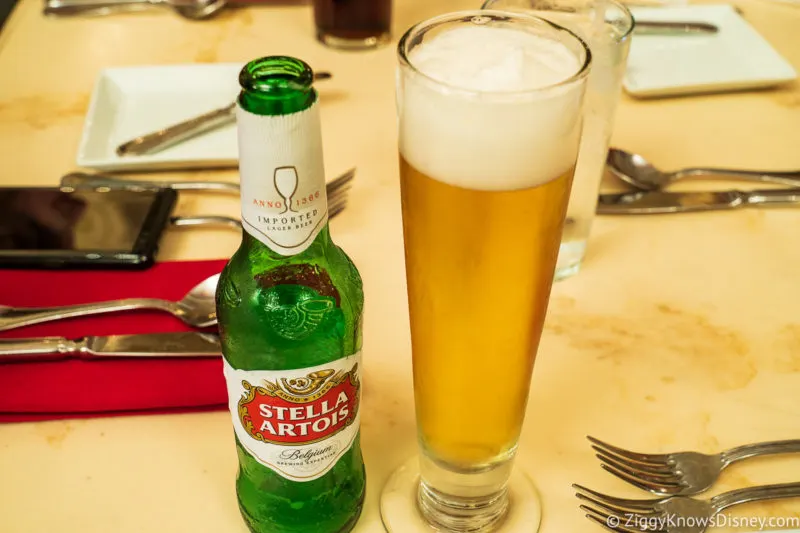 There are currently 8 table-service restaurants in Magic Kingdom where you can find beer and alcoholic beverages. In this section, we will rank each of these options and give you our favorites from worst to best options.
Remember, we are ranking these ONLY based on their alcoholic offerings, and not how we personally feel about the restaurant, etc…
Starting with number 8…
# 8 – The Plaza Restaurant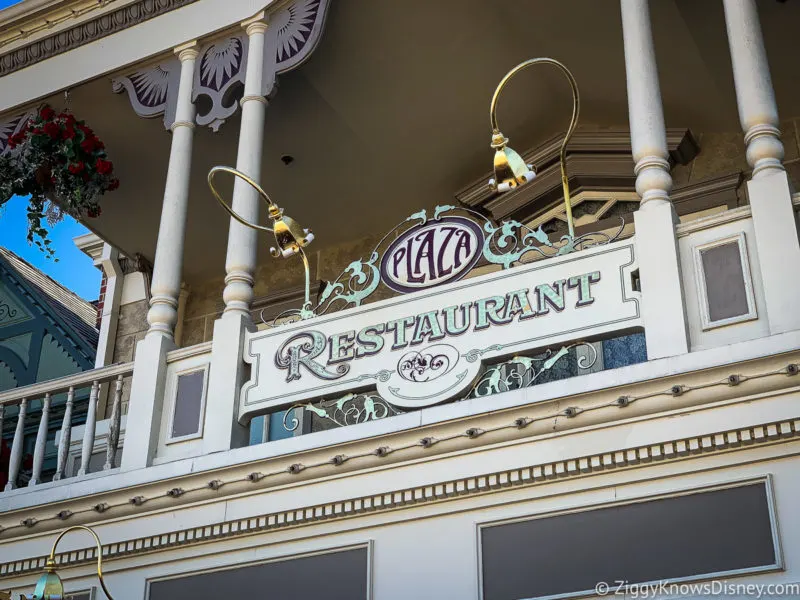 The Plaza is an enjoyable under-the-radar casual restaurant found on Main Street USA. They are open for both lunch and dinner. The offerings at The Plaza are fairly simple and straightforward when it comes to alcoholic beverages. You'll find a fairly balanced mix of wines, beer, and specialty cocktails.
Since the restaurant is themed on American cuisine and dining, you'll find mostly domestic beers and wines. While we like that there is a good diversity of different reasonably-priced offerings here, the options are more limited than most of the other options.
Our favorite drink option when visiting The Plaza is the House-made White Sangria. We find this tasty and on the sweeter side. It's a refreshing cocktail on a hot day!
Another favorite of ours is the Jai Alai IPA offered here. We love the Cigar City Brewery in Tampa and think Jai Alai is a great beer found in Disney World. You can find it here at The Plaza.
Check out The Plaza Restaurant Menu.
# 7 – Tony's Town Square Restaurant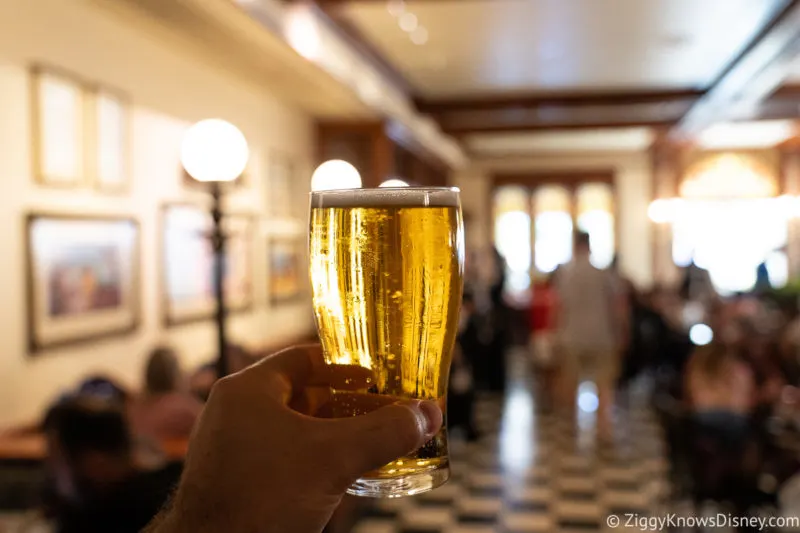 This famous Lady and the Tramp-themed Italian Restaurant found on Main Street USA is a favorite for families looking to get some Italian food on their adventure to Magic Kingdom. Its menu is accessible and familiar to families with picky eaters.
While we aren't the biggest fans of their food offerings, they do have a nice selection of Italian Wines.
You'll also find Italian Beer, Belgian Beer, and even a few true Italian Cocktails. We love that the theming of the restaurant carries over into the drinks, tying the theming nicely into the available drink options.
They don't have a terribly large drink menu with only 2 beers and 3 cocktails currently, but their wine selection is impressive.
Our favorite drink option when visiting Tony's Town Square Restaurant is the Limoncello Sidecar. We are suckers for Limoncello and we find this drink to be a tasty take on an American-favorite cocktail.
We also enjoy a nice refreshing glass of a true Italian favorite Peroni beer!
Check out Tony's Town Square Restaurant Menu.
# 6 – The Crystal Palace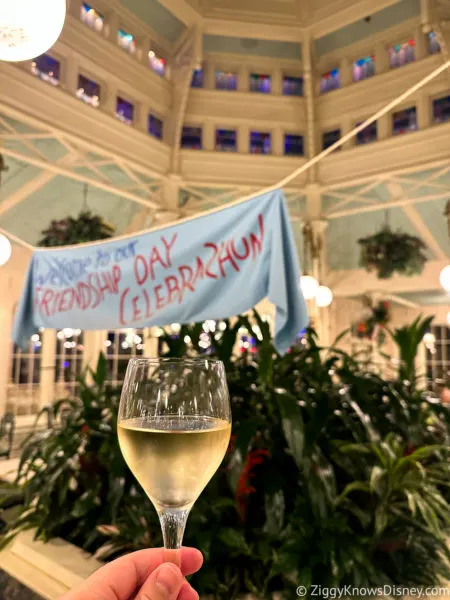 Open for breakfast, lunch, and dinner, The Crystal Palace is a Victorian-era greenhouse-inspired restaurant with a character breakfast that sits at the end of Main Street USA. Here you'll find the characters of Winnie the Pooh.
It's a buffet-style restaurant that also has a nice mix of drink offerings for adults. For breakfast, you'll find classics such as Bloody Marys and Mimosas. For lunch and dinner, you'll have a mix of specialty cocktails, including wines, hard ciders, beer, and several specialty cocktails.
The options here are more limited as a whole than some of the other options. The plus is that they are open for all three meals, and you can order alcohol even at breakfast if you so desire!
One of our favorite drink options at The Crystal Palace is the Blood Mary. This a great breakfast option for those that want to get their day started off the right way while enjoying a character breakfast.
We also recommend the Last Word, which is a refreshing gin drink that has a tasty flavor profile, including cherries and limes.
Check out The Crystal Palace Menu.
# 5 – Be Our Guest Restaurant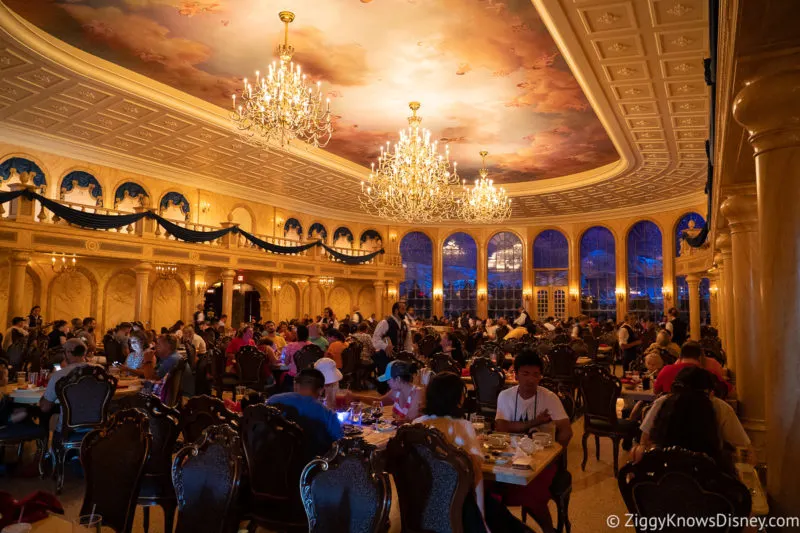 While we love the romantic ambiance and the incredible detailing of eating within Beast's Castle, when it comes to overall drink offerings in Be Our Guest, we find ourselves a little disappointed in comparison to our other options.
The offerings are expensive and very wine-centric, so if you are looking for something else, your choices are limited.
While they do have the best and most signature wine experience out of all of the options, we don't find ourselves ever wanting to indulge in private-label incredible expensive French champagne in a theme park. If that's your cup of tea, then you'll love the offerings found here.
When it comes to drinks found, expect plentiful options of champagnes, wines, beers and ciders, and a couple of signature cocktails. The beers, wines, and ciders here are mostly from France and Belgium.
Our favorite option for a drink to get at Be Our Guest is the 'Be Our Guest Private Label Wine Sampler.' This enables you to try a tiny sampling of any three of the private-label wines found here.
If you don't want to splurge on the wine sampler, try the Boulevardier Cocktail. It's a whiskey-based cocktail that has a cherry profile. It's tasty, especially if you like whiskey.
Check out the Be Our Guest Menu.
# 4 – The Diamond Horseshoe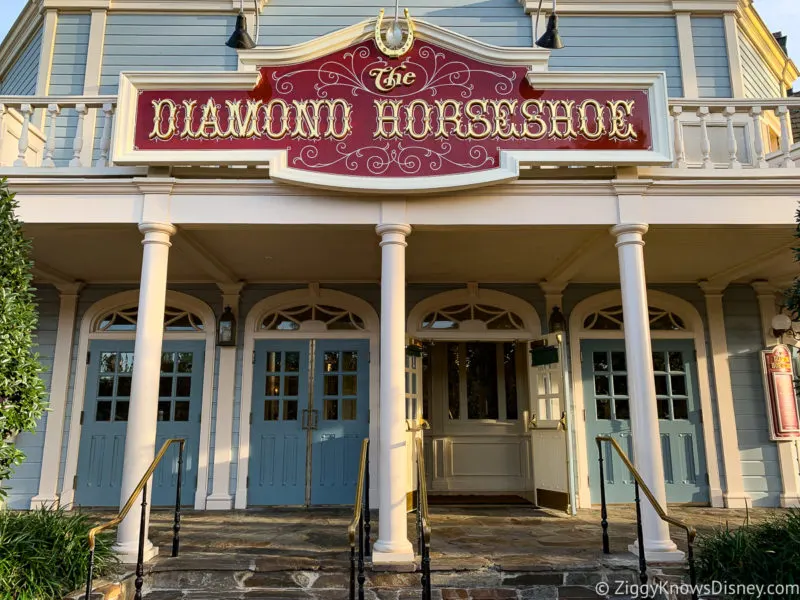 The next two on our list are sister restaurants found in the Liberty Square section of Magic Kingdom. They offer the exact same menu, both food and drinks. The only difference is the names of the menu items.
We slightly prefer Liberty Tree Tavern due to its ambiance and the uniqueness of its interior theming. The Diamond Horseshoe used to be a quick-service restaurant option before recently switching over to an all-you-can-eat feast that is themed to an Old West Music Hall.
You'll find a large selection of beers, ciders, and wines, with a few specialty cocktails mixed in. We love a few of their drink offerings here and think most won't have a problem finding something to try.
Our favorite drink on The Diamond Horseshoe menu is the tasty Innkeeper's Shandy. This popular drink mixes a few American favorites, Sam Adams Lager and Angry Orchard Hard Cider, to make a tasty mix.
You also can't go wrong with the two different types of house-made sangrias.
Check out The Diamond Horseshoe Menu.
# 3 – Liberty Tree Tavern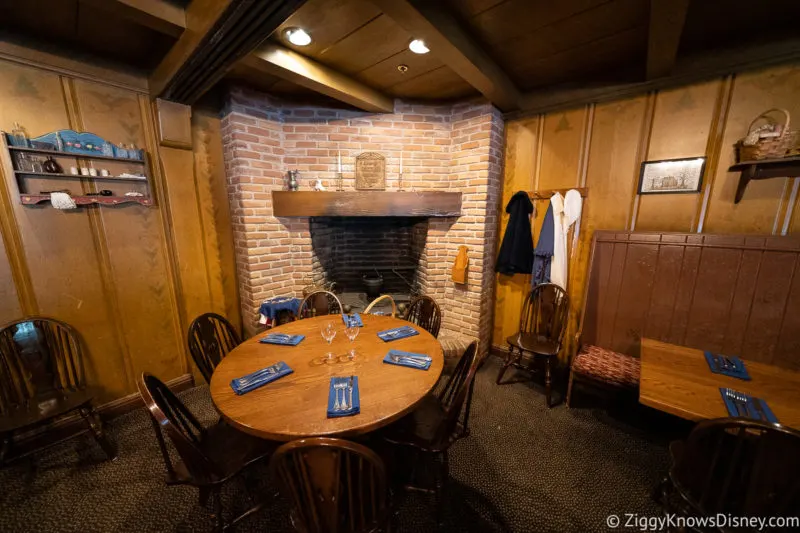 The better and more popular sister restaurant of The Diamond Horseshoe found directly next to it is the Liberty Tree Tavern. Here you'll fill up on tasty family-style platters of Thanksgiving fixings. This colonial-style restaurant is a fun-themed restaurant that has always been a favorite of our families.
The drinks and food are identical to The Diamond Horseshoe and you'll find a large variety of different wines, beers, ciders, and fun-themed cocktails.
While we love the shandy offered here, the two tasty house-made sangrias are also very good. You can choose between red or white sangria, and we slightly prefer red.
Check out the Liberty Tree Tavern Menu.
# 2 – Cinderella's Royal Table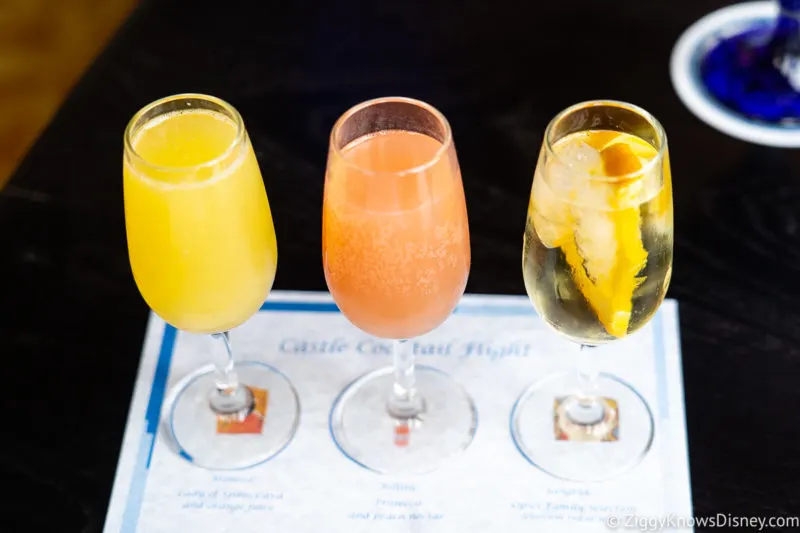 Until recently, Cinderella's Royal Table was strictly a wine restaurant, but they've since added beers and specialty cocktails to the menu. Similar to The Crystal Palace, Cinderella's Royal Table is also open for breakfast, lunch, and dinner.
Eating inside Cinderella's Castle is a unique experience that costs a pretty penny, but it's worth it at least one time. Their drink offerings are incredibly diverse, offering you tasty cocktails such as mimosas, sangria, Bloody Marys, and a large number of unique wine flights.
Their wine list is up there with Be Our Guest for being the most extensive, offering wines from France, Germany, Italy, and California. While getting a reservation for Cinderella's Royal Table can be difficult, you'll enjoy the drink offerings if you can get in.
We recommend you certainly try one of the 5 different wine flights offered here. They are reasonably priced, ranging from $15 – $24, and will allow you to taste a nice sample of several different wine selections.
If you're not in the wine mood, another go-to is the French 75 cocktail. It's a refreshing gin-based cocktail that has a good blend of sweet and refreshing.
Check out Cinderella's Royal Table Menu.
# 1 – Jungle Navigation Co. LTD Skipper Canteen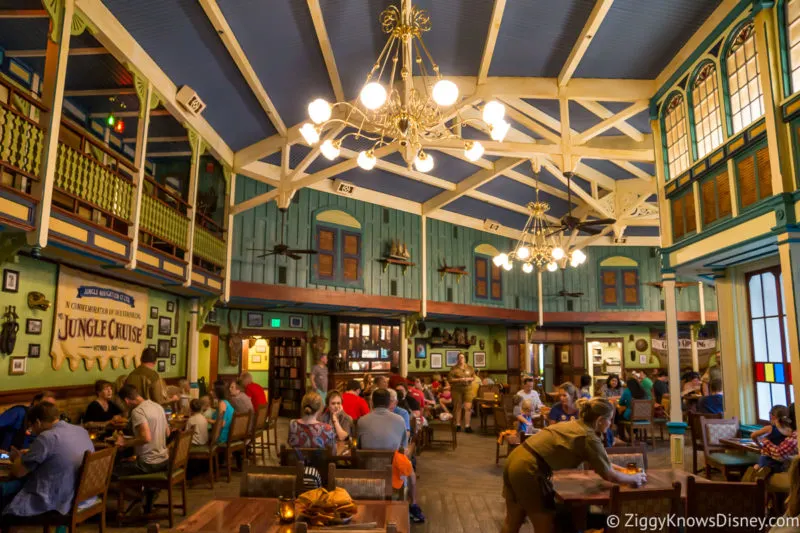 And finally, our favorite spot to grab alcohol in Magic Kingdom has to be Skipper Canteen, as it's affectionately called. This fun and casual restaurant that is open for lunch and dinner is a favorite of ours in Magic Kingdom, not just for the drinks but also for the theming and food as well.
You'll find African, Asian, and South American cuisine here but also a large number of cocktails, beer, and wine. Sit in one of the three fun-themed jungle-cruise rooms and savor a tasty cocktail as you enjoy the lovely theming scattered throughout the restaurant.
You'll find a few different American Beers, including IPAS, lagers, and ales. They also have a large wine list in addition to 4 tasty unique specialty cocktails.
We LOVE the cocktails found here, and if you're not a big beer or wine drinker, HERE is where you will find the drinks that are the most refreshing and easily palatable of all the restaurants in the park.
Our favorite drink found here is the Sunset Margarita. We are big margarita lovers and it's the only place that offers tequila in Magic Kingdom. It's a tasty and refreshing slant on a margarita with a slightly spicy finish.
If you prefer something a little more tropical, you can't go wrong with the Jungle Bird. This rum-based cocktail has pineapple and lime juices making it a nice and relaxing cocktail after a long day in the parks.
Check out the Skipper Canteen Menu
Bonus: Club 33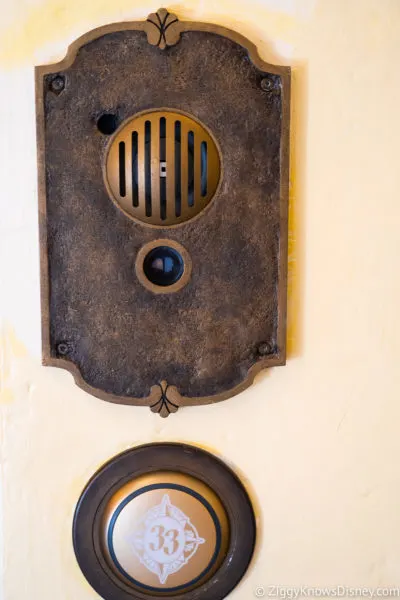 The last place you can find alcohol in Magic Kingdom is at the exclusive Club 33 Lounge. Unfortunately, you'll either need to be a member or visit with a Club 33 Member. Memberships for Club 33 are incredibly costly, into the tens of thousands of dollars per year, so it's not for the once-in-a-while visitor.
However, if you are a member or if you're visiting with someone who is, you'll find a ton of different alcoholic beverages inside the Club 33 Lounge in Adventureland.
Send us a photo of the drinks list, I'm curious to know what they are currently serving!
Best Alcoholic Drinks at Magic Kingdom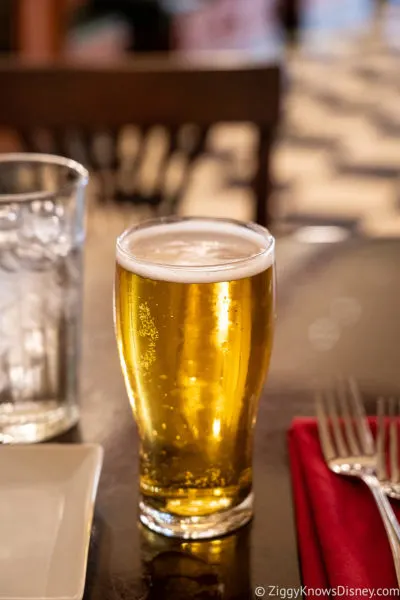 Now that you know the places in which you can find alcoholic drinks scattered throughout Magic Kingdom, what are our favorites in each of the three categories? Here are our picks for the 'Top-5' options for beer, wine, and cocktails in Magic Kingdom.
Best Beer
Our picks for the best beers in Magic Kingdom are strictly based on flavor, uniqueness, and taste. We aren't overly worried about the value, and saving $1 or $2.
Kungaloosh Spiced Excursion Ale – This delicious spiced amber ale is only found in three places throughout Disney World's property. Get it at Skipper Canteen.
Jai Alai – We love this refreshing citrus IPA that can be found at Be Our Guest, Crystal Palace, and The Plaza. It's a great local Floridian Beer that is very refreshing on a hot day.
Toasted Lager – If you're looking for a hoppy American lager, try the Toasted Lager from Blue Point Brewing. You'll find it at Liberty Tree Tavern and the Diamond Horseshoe.
Chimay Blue – This Belgian Beer can be found at Be Our Guest and is a strong-flavored Ale and is one of our favorite imports in Magic Kingdom.
Angry Orchard Cider – While not technically a beer, we love the refreshing Angry Orchard Cider that is found at Crystal Palace and Be Our Guest.
Best Wine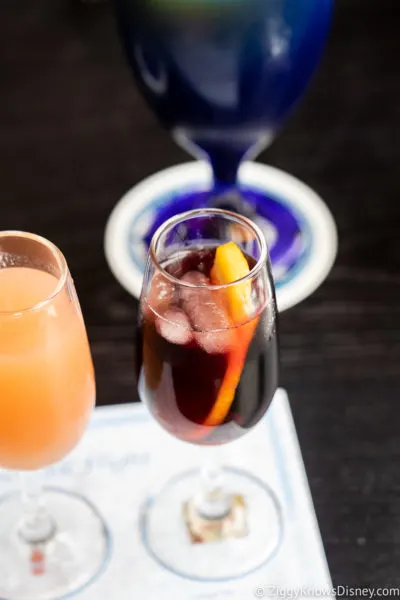 There are more wine options than any other types of liquor in Magic Kingdom, here are our picks for the best glasses of wine. We focused on exclusive offerings that can only be found in Disney Destinations for our rankings here.
Enchantee Champagne Brut – This Disney Park's exclusive champagne is a blend of Chardonnay, Pinot Noir, and Pinot Meunier. It's a magical Champagne that is a Disney private-label wine and has a nice elegant and refreshing flavor profile. It's found at Cinderella's Royal Table.
Enchanted Rose – This fruity rose comes from the South of France and it has a rich flavor profile of cherries and strawberries. It's part of a Be Our Guest private-label wine and is only found here at the Be Our Guest Restaurant.
Iron Horse Fairy Tale Celebration Cuvee Brut – This refreshing Californian bubbly is exclusively offered for Disney. It is a drier wine that features notes of apples and citrus. It can be found at the Liberty Tree Tavern and Skipper Canteen.
L'Ombre De La Bete Vin Rouge – This full-bodied wine is another Disney private-labeled wine that can be found in Be Our Guest. It comes from the southern part of the Rhone Valley and features notes of blueberry, herbs, and spice.
Belle of the Ball Flight – Here at Cinderella's Royal Table you can get our favorite wine flight which allows you to try three of our favorite Pinot Noirs.
Best Cocktails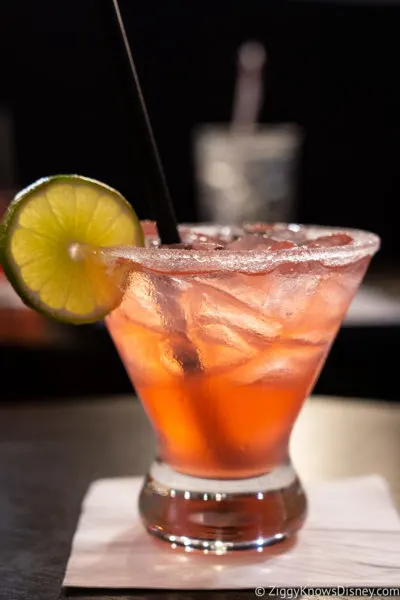 If you're like me, sometimes it's nice to have a refreshing cocktail on a hot Florida day than a beer or a wine. There are a number of tasty cocktails available now throughout the table-service restaurants in Magic Kingdom, here are our favorites:
Sunset Margarita – The only margarita anywhere currently in Magic Kingdom, this Skipper Canteen drink is tasty, especially for fans of a little bit of spice.
Gold Rush – What's better than bourbon, lemon juice, and honey? This Liberty Tree Tavern featured cocktail is a fan favorite!
Limoncello Sidecar – Here at Tony's Town Square you can get a signature sidecar but with the added Italian flare of limoncello! If you like limoncello, you'll love this tasty cocktail.
Boulevardier – This Rye Whiskey cocktail at Be Our Guest is a wonderfully balanced drink for those that like both cherries and whiskey.
The Shandy – Found at both The Diamond Horseshoe and Liberty Tree, the Shandy is a mixed drink of beer and apple cider. If it doesn't sound good at first, try it! Some guests love it!
Magic Kingdom Dining Packages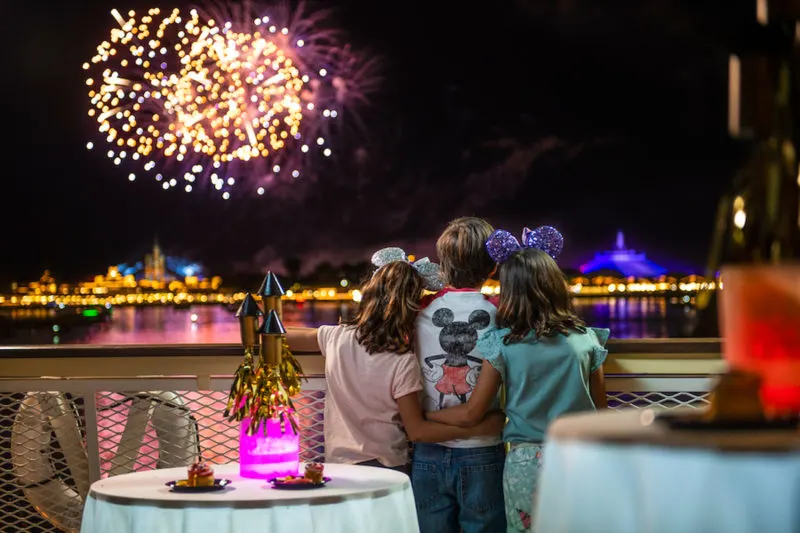 Magic Kingdom has offered different dining packages that enable guests to pay an additional charge to be invited to a special ticketed event that enables them to enjoy a special ticketed event!
And you may not know this, but one of them includes UNLIMITED alcohol. Yes, I said unlimited!
Here is the info on those two Magic Kingdom Dining Packages.
Magic Kingdom Fireworks Dessert Parties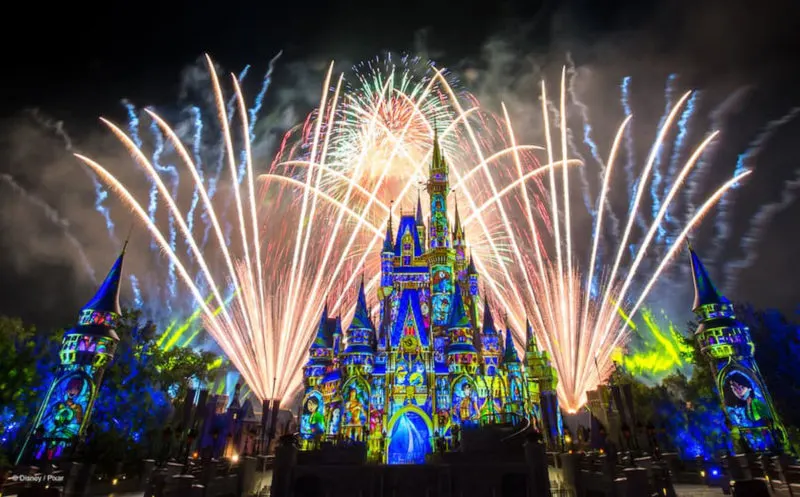 The best option for alcohol for guests willing to splurge a little extra money are the Magic Kingdom Fireworks Dessert Parties. Guests paying for these ticketed events get a guaranteed spot for fireworks viewing while enjoying UNLIMITED alcohol.
I kid you not! They offer a variety of different types of beer and wine, and you can have as much as you want (just don't go overboard please).
If the idea of unlimited alcohol and dessert is something that appeals to you, you should consider paying the additional cost of a Magic Kingdom Fireworks Dessert Party! It's an unforgettable experience, especially with the return of the Happily Ever After Fireworks show!
In fact, it's a good alternative if you want a reserved seat for the fireworks without having to wait hours in front of the castle. We especially like the view from the gardens and the fact we can use that extra time to do more rides.
Festival of Fantasy Dining Package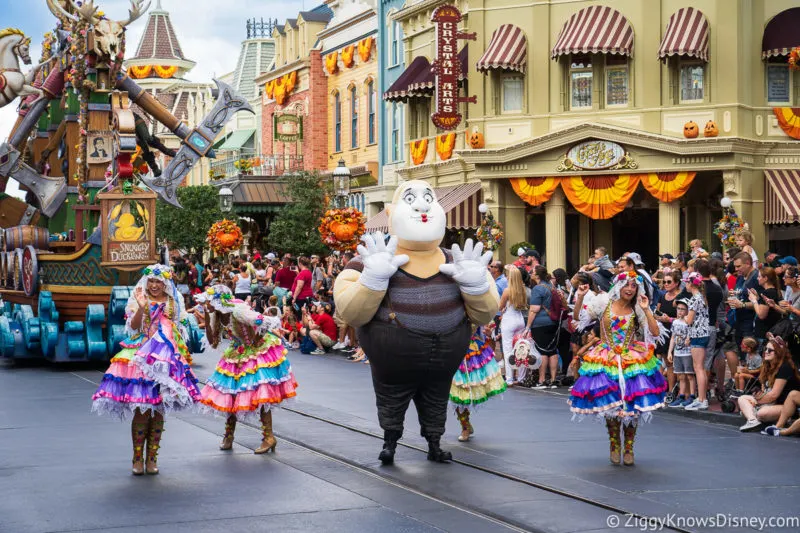 While the Festival of Fantasy Parade HAS returned to Magic Kingdom in early 2022, the Festival of Fantasy Dining Package HAS NOT returned quite yet. We are still holding out hope it does come back.
Previously this package enabled guests to pay a surcharge to have lunch at Tony's Town Square Restaurant. With that came a reserved section for viewing the Festival of Fantasy Parade. The package would include an appetizer, an entree, a dessert, and a non-alcoholic beverage.
This package did NOT include alcohol. It is currently still unavailable.
Places to Get Alcohol Near Magic Kingdom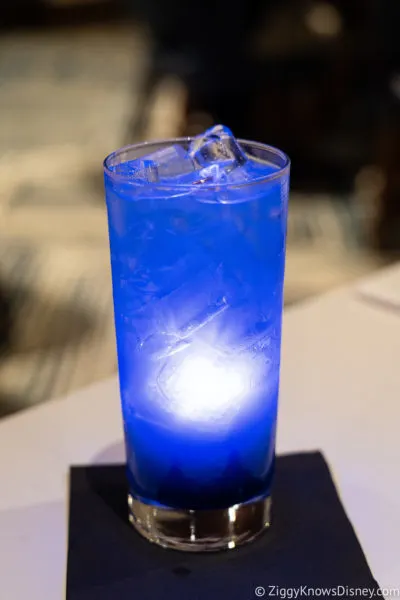 But what if you want MORE options for alcohol and don't want to be confined to drinking inside one of the table-service restaurants? No worries, you can leave and visit one of the Magic Kingdom Resorts and check out all of the other options!
In this section, we will share all the places that serve alcohol and are only a short monorail ride or a walk away from the gates of Magic Kingdom.
Disney's Contemporary Resort
The closest hotel in proximity to Magic Kingdom is Disney's Contemporary Resort. It's literally only about a 5-minute walk away, or you can take the monorail if you want to save your feet.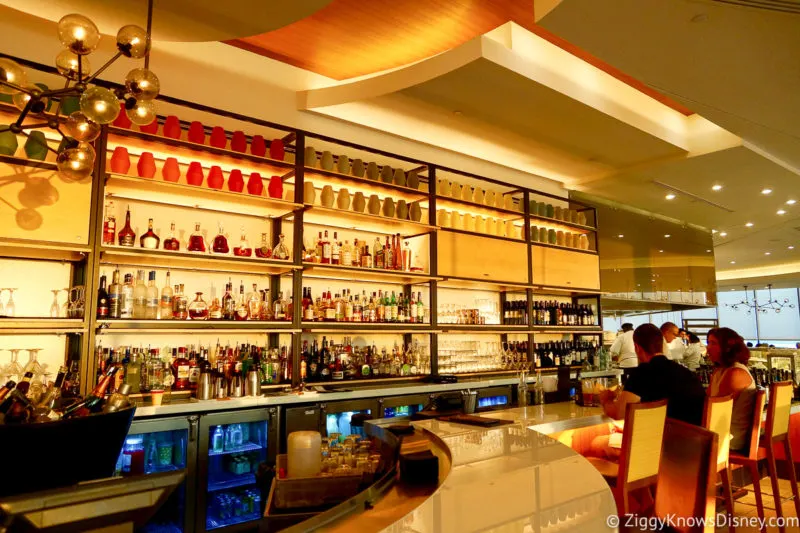 The Contemporary Resort has a number of options for adults that want an alcoholic beverage. Here are the options:
California Grill Restaurant (and the Lounge) – This 15th-floor signature restaurant is one of the fanciest options on the list. It can be difficult to snag a reservation, but the corresponding lounge will enable guests without a reservation to sometimes grab a spot. Check-in for guests wanting to attempt to grab a spot can get to the concierge desk on the 2nd floor.

It also allows you to have a drink with a rooftop view of the Magic Kingdom and even the fireworks show.

Chef Mickey's Restaurant – This family-friendly all-you-care-eat buffet and character spot is found on the main floor (4th floor) at the Contemporary. While it isn't our 1st choice for adults looking to grab a cocktail, they do offer a full bar and specialty cocktails.

Contempo Cafe – This quick-service restaurant offers grab-and-go options for guests that want to grab a quick beer, bottle of wine, or premixed cocktail.

Outer Rim Lounge – This full-service bar and lounge is a quaint spot on the main floor of the Contemporary to enjoy some stunning views of Bay Lake. You'll find a lengthy lounge menu with every imaginable type of concoction, beer, and wine available. Since it's right next to Chef Mickey's it can get loud though, so don't expect a quiet, relaxing atmosphere.

Steakhouse 71 Restaurant (and the Lounge) – The newest option for the Contemporary is Steakhouse 71. Found on the ground floor of the hotel, Steakhouse 71 offers both a full restaurant and an adjoining sizeable lounge area.

Not quite as upscale as California Grill, this can be a nice alternative for guests that want to grab a cocktail in a more upscale environment. They are open for breakfast, lunch, and dinner, unlike California Grill, and the food is much less expensive.
Disney's Grand Floridian Resort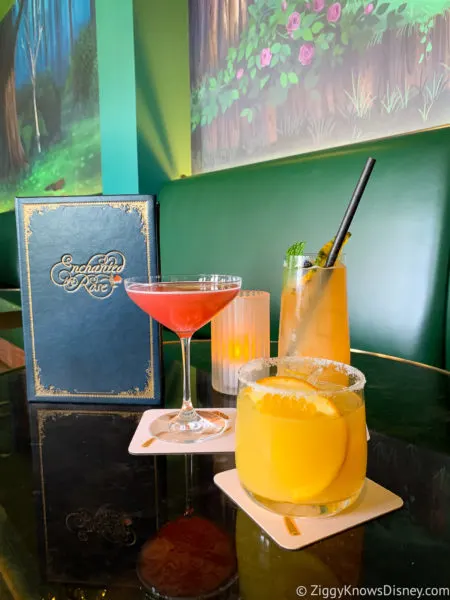 The second closest hotel option to the Magic Kingdom Park is Disney's Grand Floridian Resort. With the newly added walkway, guests can get from the front of Magic Kingdom via the walkway to the Grand Floridian in under 20 minutes! Or if you don't feel like walking, you can take the monorail and simply wait 4 stops.
Disney's Grand Floridian is filled with options for adults looking to get a break from the hustle and bustle of Magic Kingdom and who want to grab an adult beverage of choice. There are additional options not mentioned, but these are the best for guests just looking for a cocktail and not necessary food too.
Here are the options:
Beaches Pool Bar and Courtyard Pool Bar – These two pool bars are situated on opposite sides of the Grand Floridian grounds, but both can be nice options in the middle of the day for guests looking for a refreshing cocktail to enjoy while outside.

Citricos Restaurant and Lounge – With both a dining area and an adjoining lounge area, the 2nd-floor Citricos is a signature and fancier option for guests looking to sip on a specialty cocktail or fancy glass of wine.

Enchanted Rose Lounge – One of our favorite lounges in all of Walt Disney World, the Enchanted Rose Lounge, although pricey, is terrific. Next to Citricos on the 2nd floor, the Enchanted Rose is themed to Beauty and the Beast. This French-style lounge has impressive drinks both in terms of presentation and taste. They also have a number of tasty appetizer options if you're hungry.

Gasparilla Island Grill – For those looking for an easy grab-and-go option, the Gasparilla Island Grill quick-service restaurant offers a number of domestic and imported beers for guests to grab. They also have some wine options for guests looking for something other than beer.
Disney's Polynesian Village Resort
The last of the available monorail options located nearby Magic Kingdom is Disney's Polynesian Village Resort. While technically it's the furthest away from Magic Kingdom out of the 3 options, it's still just a quick monorail ride or boat ride away. Or for more adventurous guests, you can walk here in about 25-30 minutes.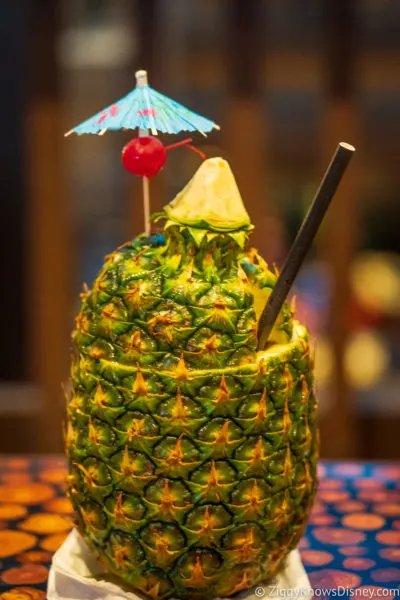 Disney's Polynesian Village Resort has some of our favorite adult beverage offerings out of any Disney Resort. Here are the best options for drinks and cocktails at the Polynesian:
Captain Cook's – The simplest grab-and-go option is Captain Cook's, found on the ground floor of the Polynesian. They have a number of bottled beer options and glasses of wine.

Oasis Bar and Grill & Barefoot Pool Bar – These two casual poolside bars are found on different sides of the resort, and both offer a number of tasty refreshing cocktails.

Tambu Lounge – Adjoining the 'Ohana Restaurant is the popular Tambu Lounge on the top floor of the Polynesian. Here is where you'll find the famous Lapu Lapu drink, which is a rum concoction found in a whole pineapple. They also have a number of other fun and tropical concoctions, most of them rum-based.

Trader Sam's – There are technically (2) Trader Sam's, one is inside and one is outside. The more popular Trader Sam's Greg Grotto is the inside portion of the lounge, and is always packed with guests! It's probably the most popular lounge in all of Walt Disney World.
We recommend getting there early, before 3:00 pm if you want to drink here. There is limited seating and expect to wait a long time (2-3 hours sometimes). Sit outside in the meantime and enjoy the same drink menu. The drinks here are tropical in nature, but that doesn't mean they are weak!
READ: Best Bars & Lounges at Disney World
Monorail Bar Crawl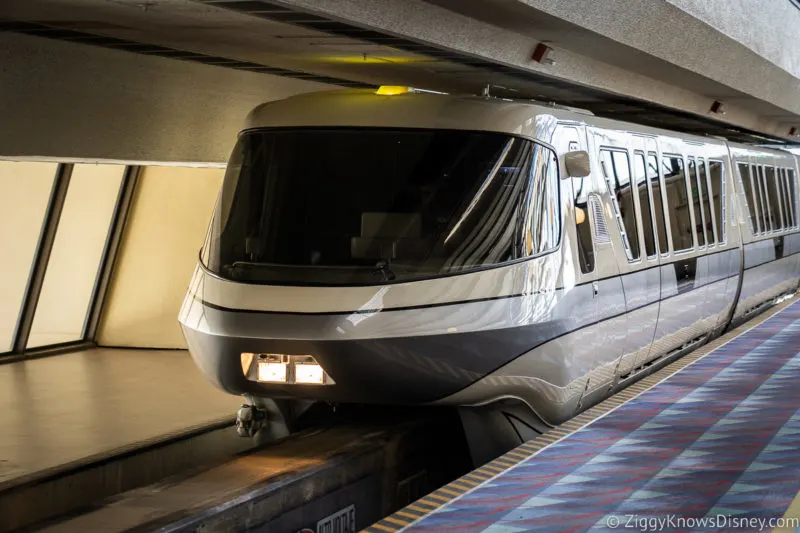 If you're looking for a true change of pace in the middle of the day at Magic Kingdom and want a cocktail or two or three, take part in the Monorail Bar Crawl! What exactly is the monorail crawl?
Essentially, you take the complimentary monorail around the three monorail resorts (Contemporary, Grand Floridian, and Polynesian), and stop at each of them for a cocktail or other drink.
Enjoy a few of the lounge options we detailed above at the different resorts. Stop at one, two, or all three of the monorail resorts. Just be mindful that alcohol on a hot, hot Florida day can quickly dehydrate you, so make sure you're drinking enough water!
Once you're done with the monorail loop, head back into Magic Kingdom for some more fun!
Also, keep in mind that not ALL of the lounge options above are open at all times of the day. The monorail crawl is easier to do in the evening when everything is open, so plan wisely.
Disney Dining Plans and Alcohol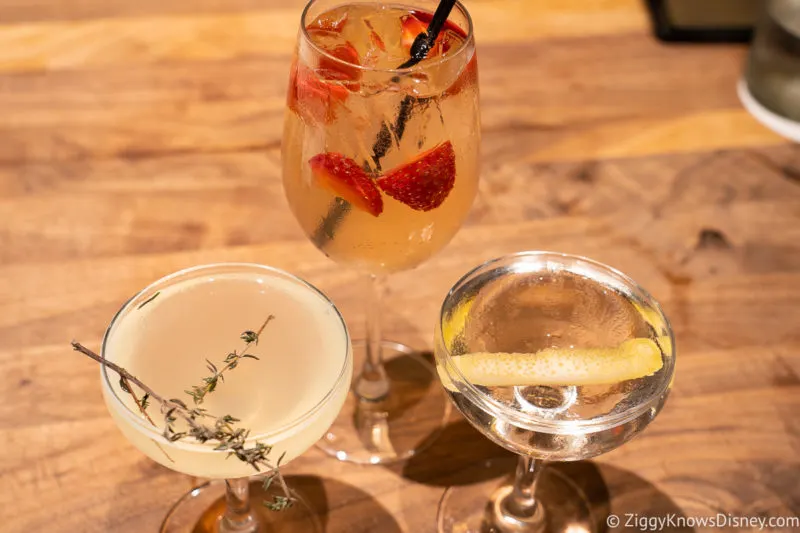 The good news for guests who buy the Disney Dining Plan is that alcoholic drinks are included in the menu options.
Starting in 2018, all Disney Dining Plans included one alcoholic beverage for adults that are aged 21 and over. This can be excellent value for guests looking to maximize their Dining Plan, since alcoholic beverages in Disney ARE EXPENSIVE!
And while the Disney Dining Plan was no where to be found after the reopening of Walt Disney World following the closures, Disney recently brought back the Disney Dining Plan. This is GREAT NEWS! For more info on how to maximize the Disney Dining Plan, take a look at my post here.
FAQs
Does Disney's Magic Kingdom Serve Beer and Alcohol?
Yes! Guests visiting Disney's Magic Kingdom can now find beer, wine, and other alcoholic beverages. Disney has slowly given more and more accessibility for liquor starting in 2012, starting with just one table-service restaurant.
Then at the end of 2022, they added additional cocktails other than just wine and beer. The accessibility of alcohol appears to be growing more and more as visitor demands continue to change.
Can You Bring Your Own Alcohol into Magic Kingdom?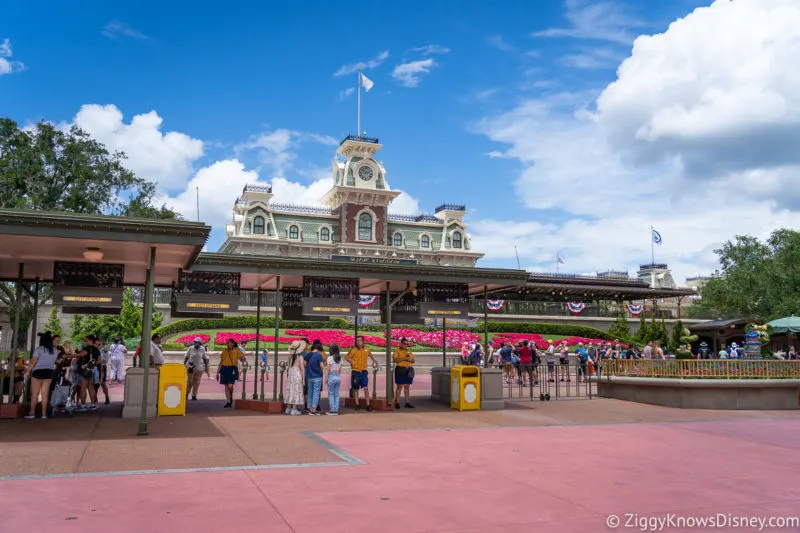 Unfortunately, you cannot bring your own alcohol into Magic Kingdom. You can bring water and other beverages into the parks, but they will NOT allow you to bring alcohol into the parks.
You can bring alcohol to your resort room such as when you order groceries online, or you go off-site if you want to drink your own alcohol. You just can't do it in any of the theme parks.
Can You Walk Around with Beer?
Unlike the other Disney Parks due to its family-friendly nature, Disney does NOT allow you to drink you're a beer or other alcoholic beverages outside of the restaurant you are drinking it in. Whereas at the other Disney Parks, you can walk around freely and drink, you cannot do this at Magic Kingdom currently.
Are There Any Bars at Magic Kingdom?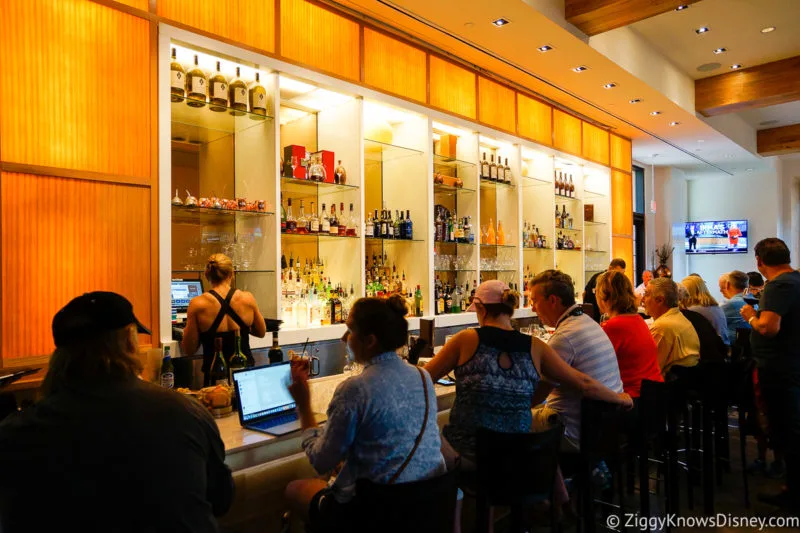 There are no bars or lounges per se in Magic Kingdom like the other Disney Parks and resorts. You can still find liquor and beer at Magic Kingdom Restaurants, however, you'll need to be eating in one of the restaurants, and cannot take a drink and run.
Is Alcohol Included With Your Meal?
We are happy to announce the Disney Dining Plan is back as of 2024! With guests that have purchased the Disney Dining Plan, there are opportunities for guests to get an alcoholic beverage with their meal as long as they are 21 and over of course.
Read my post on how you can take advantage of this.
Can You Get Beer at Quick Service Restaurants?
No, you cannot. Disney's Magic Kingdom does NOT offer beer at any quick service restaurant, walk-up counter, or kiosk.
Unlike the other three Disney Parks, you need to be eating inside a table-service restaurant to have a beer or any other drink of choice.
Is There Hard Liquor at Magic Kingdom?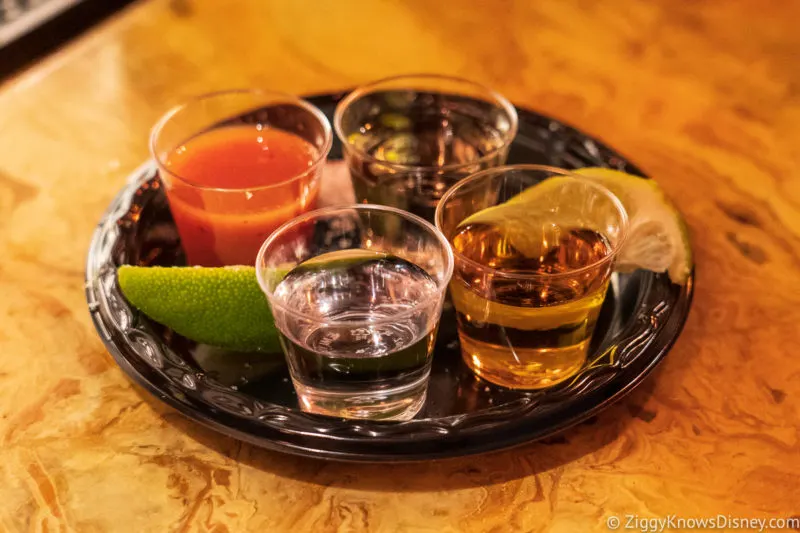 Starting at the end of 2022, Disney began selling cocktails with hard liquor. This has continued to grow with more and more options and in more and more restaurants.
The answer is YES, you can now get hard liquor inside Magic Kingdom, provided that it's in one of the cocktails that you choose. However, you cannot order JUST hard liquor by itself.
What is the Best Disney Park for Alcohol?
When it comes to the best Disney Park for alcohol, EPCOT is the easy answer. This is the clear winner and then everywhere else.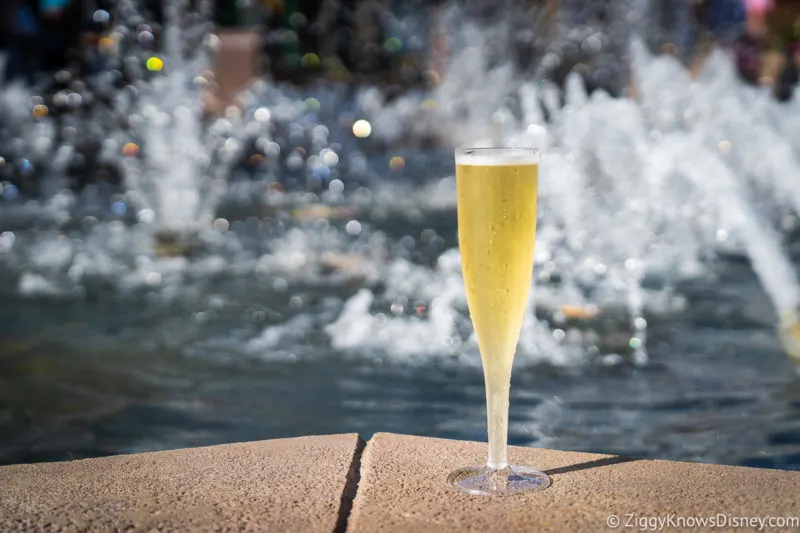 There's nowhere that has the overload of options and choices that EPCOT has. There are hundreds of beers, wine, and cocktail offerings at its restaurants, lounges, quick-service restaurants, kiosks, and booths.
Not to mention all the drinks available during the EPCOT Festivals. After all, the most famous of all is called the EPCOT Food & Wine Festival. That says it all.
Plus if you are feeling adventurous, you can take the Drinking Around the World Challenge which is a favorite for many guests.
Yes, it's quite hard to beat EPCOT when it comes to alcohol, and frankly, none of the other 4 theme parks even come close.
History of Alcohol at Magic Kingdom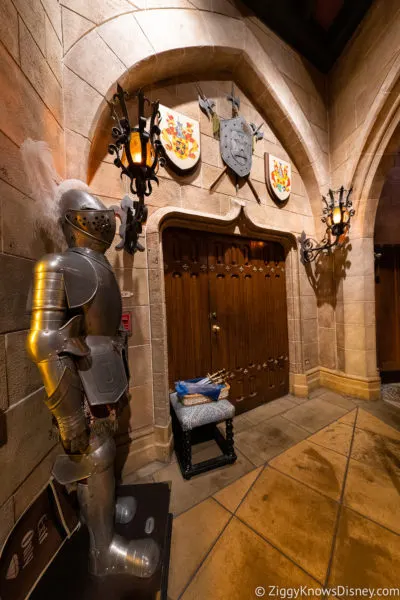 Walt Disney's original dream of Magic Kingdom, when it opened following his death, was to be a completely alcohol-free park. His dream became a wish when upon Magic Kingdom's opening in 1971, there were no alcoholic beverages sold anywhere in Magic Kingdom.
In fact, it wasn't until EPCOT opened in 1982 that guests can get alcohol in a Disney Theme Park. For years both Disneyland and Magic Kingdom remained alcohol-free, considering they were the two domestic "Castle Parks" where Walt's vision was to remain as family-friendly as possible.
Upon the opening of Be Our Guest in 2012, Disney changed their tune and allowed beer and wine in just this one location in the parks.
This gradually progressed to more and more table-service restaurants throughout Magic Kingdom. And whereas it was just beer and wine initially, starting at the end of 2022 you can now get cocktails and other alcoholic beverages.
And while it's more subtle and tasteful than the other Disney Parks, Magic Kingdom is NO longer a dry theme park. You won't find people walking around Magic Kingdom with beers nor will you likely find drunk guests walking up and down Main Street.
What Did Walt Disney Think of Alcohol in the Parks?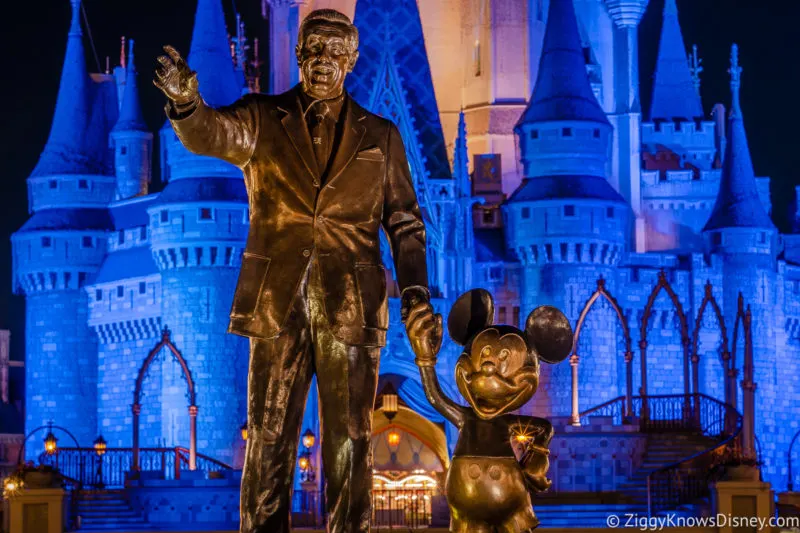 Walt wasn't a fan of alcohol being in a place that was supposed to be family-friendly and bring upon the mantra of "the happiest place on earth." He feared that alcohol would turn the Disney Parks into some of the other uncontrolled carnivals and theme park environments that he desperately wanted the Disney name to steer clear of.
In fact, he famously was quoted as saying: "No liquor, no beer, nothing. Because that brings in a rowdy element. That brings people that we don't want, and I feel they don't need it."
And for decades the Disney Company followed his wishes in both Disneyland and Magic Kingdom. Then as times change, priorities change, and cultural acceptances and views on things change, so did the Disney Company.
When Did the Magic Kingdom Start Serving Alcohol?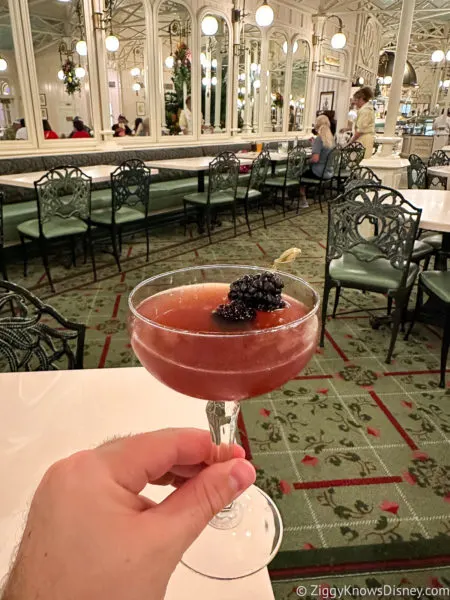 Disney's Magic Kingdom finally began serving alcohol in 2012 with the opening of the Be Our Guest restaurant. At first, it was limited to just wine and beer. It remained this way for years, from 2012 until 2022.
Now you'll find other mixed specialty drinks at all the table-service restaurants throughout Magic Kingdom.
That wraps up our look at the best places to get a beer or alcoholic drink at the Magic Kingdom. We hope you liked it and that we gave you some good ideas of what to get when you visit. Just make sure it's all in moderation!
We want to hear what your top Magic Kingdom restaurants are so drop them in the comments section below!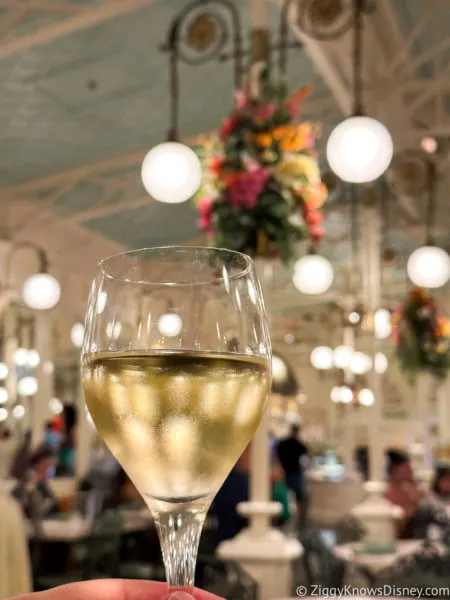 For more great places to dine at Walt Disney World be sure to check out our other guides:
If you are going to Disney World soon, make sure to read our Disney World Planning Guide for all the tips and info you will need to cover everything! Also, check out our Disney World Crowd Calendar so you know when the best time to visit is!
Your Thoughts
I want to know what you think about our list of the best places to get alcohol at Disney's Magic Kingdom…
Do you agree with our list?
What are your Top Places for Drinks at the Magic Kingdom?
Let us know in the comments section below!
If you enjoyed this article, as always I appreciate it if you'd share it with others via social media. I work hard at making this website into a useful resource for you and your family to plan your visit to the Disney Parks and I hope it can help you! Thanks 🙂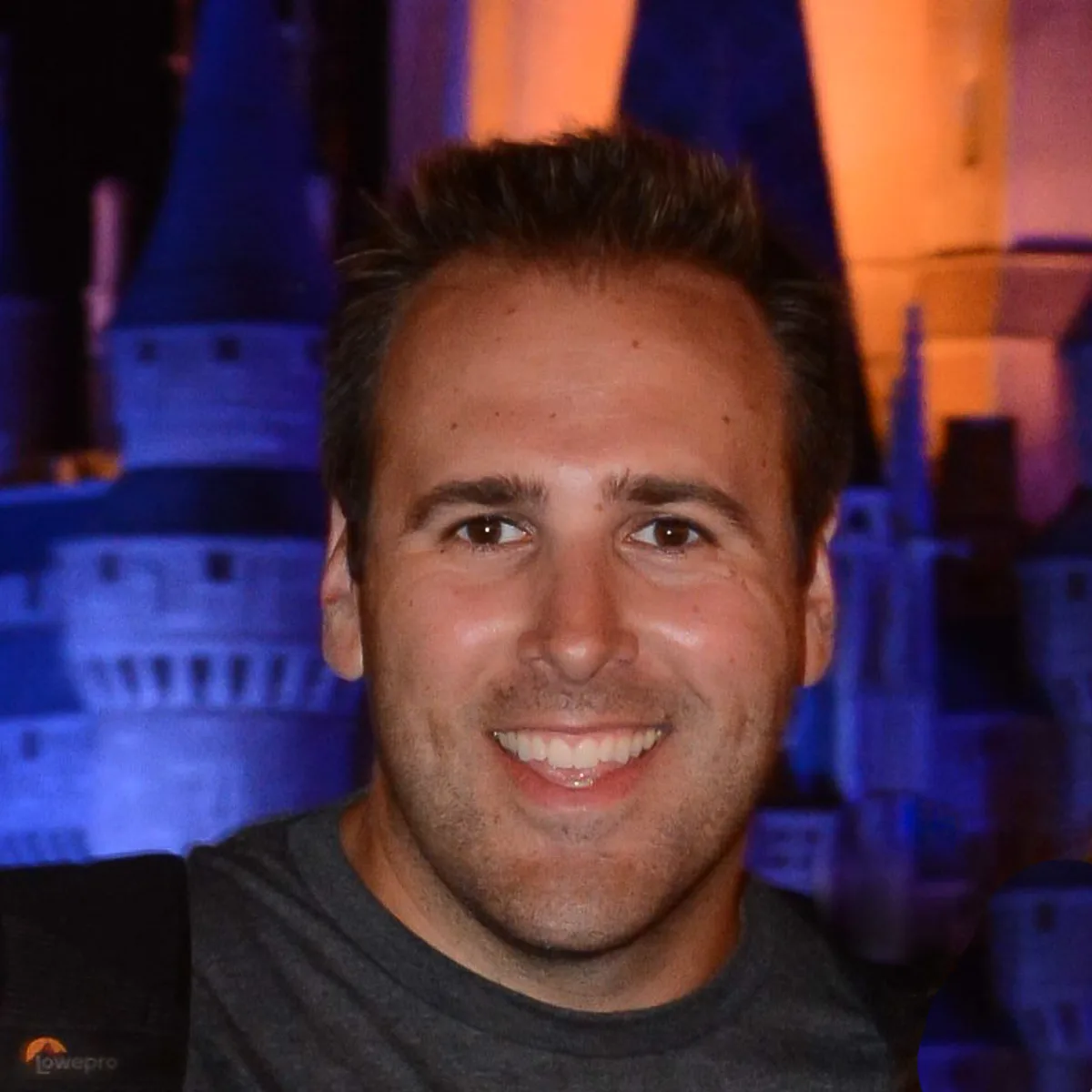 My name is Ziggy and I love Disney, everything Disney! I grew up on Disney and it has and continues to be a huge part of my life. I started young when my parents took me to Disney World when I was 18 months old. Little did they know that would be the first of an uncountable number of trips we would take. I have so many amazing memories going to Disney with my family and friends and it has been interwoven into my DNA.