In this guide to March 2021 at Walt Disney World, we will show you everything you need to know if you are thinking about visiting and if March is a good time to visit or not.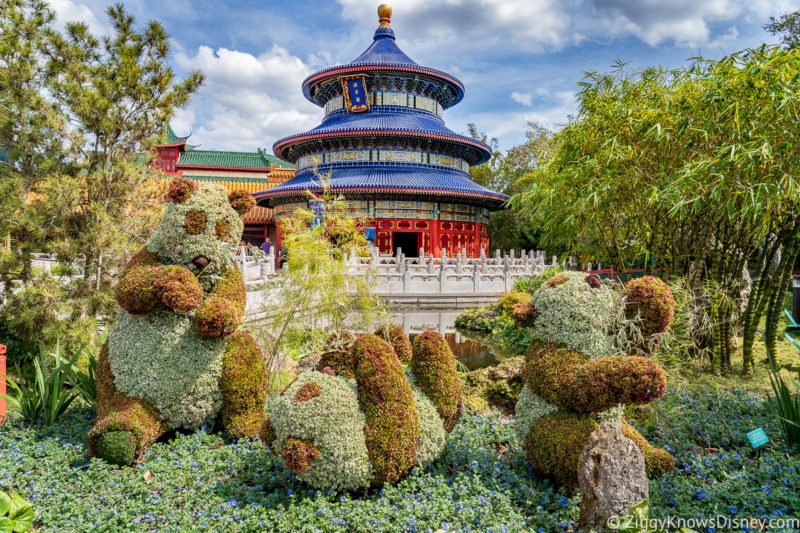 With an important decision like booking a trip to Disney World, one of the biggest factors is the time you choose to go. It can make or break how well your vacation ends up.
In this post, we explain all the info you need to know about March and how to manage the crowds, weather, events, attraction closings, as well as prices and tips on how to get discounts.
This guide includes info for visiting the Magic Kingdom, EPCOT, Hollywood Studios, and Animal Kingdom, as well as the resort hotels in March.
Personally, we think March is a great time to visit Walt Disney World, as long as you choose the right dates since the month has two different stories depending on when you go.
Before we get started, read our post on the Best Times to Go to Disney World for month-by-month rankings and we'll tell you where March ranks in our list of the best months. No matter if you are visiting in March 2021 or March 2022, we think you will find what you need to make an informed decision.
Also, don't forget to sign up for our FREE Weekly E-Mail Newsletter. There we bring you the latest updates on all the newest additions to the park as well as vacation planning tips. You can sign up here: Join our E-Mail Newsletter
Overview of March 2021 in Disney World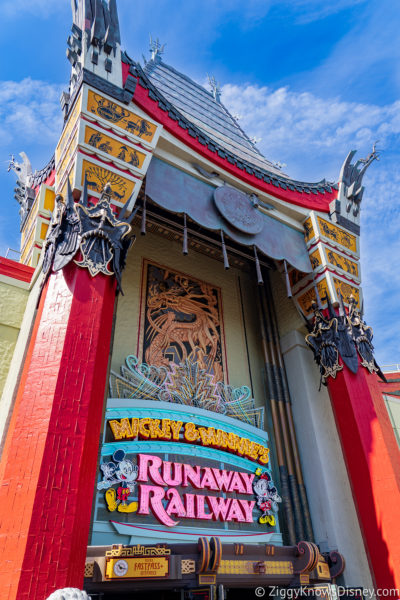 We love going to Disney World in March. Spring is in the air, the flowers are in bloom and the temperature starts warming up enough to walk around in shorts and a t-shirt. However, we prefer going in the first half of the month much more than the second half.
If you can make it to WDW in the first 10 days of March, you will find average to low crowds, shorter wait times and mild weather. The whole idea is getting to Disney World before the Spring Break crowds arrive. If you wait too long you will find yourself in the middle of one of the busiest seasons and the trip will be much less enjoyable.
In 2021 however, things are different than a normal year and there are a lot of changes to be aware of. There have been plenty of cutbacks and closures to entertainment and other experiences around the theme parks. I don't want you to go into it thinking it's a normal year, it isn't.
How many guests come to Walt Disney World will be very different this year than in previous years. March is known for its Spring Break crowds, but that might not be as much of a factor this year. Fewer people are traveling now because of fear, economic hardship, or travel restrictions.
Also, not all of the colleges around the country will be having Spring Break this semester, which means fewer tourists piling into Florida than usual.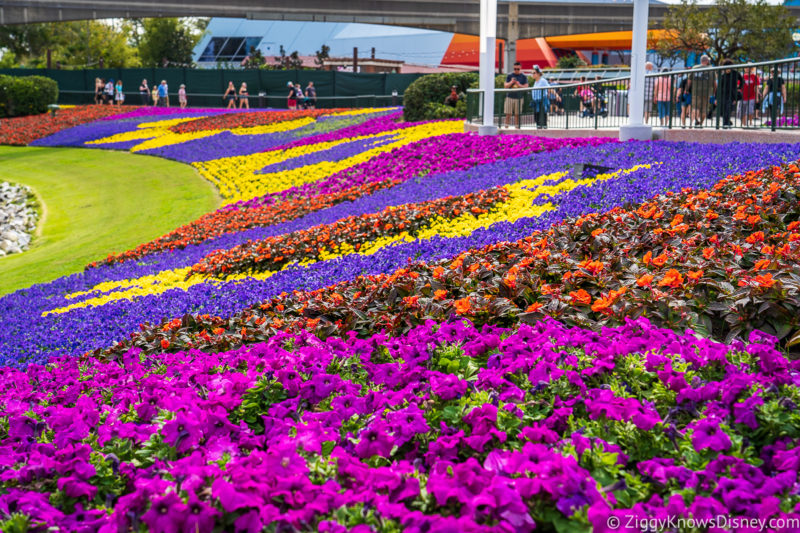 Even over the past few months things have changed quite a bit and you need to be able to be prepared. Slowly we are seeing the parks returning to normal, even though there is still a long way to go.
We're going to give you a brief summary of what to expect in March 2021, but for a more detailed overview of what is different, read our Disney World Reopening Guide where we go into more detail.
Park Hopping is back at Disney World once again, which means you can visit more than one park per day once again. Availability is pretty easy to find in the afternoon for any of the 4 park and you shouldn't have a problem.
News Safety Guidelines – Some of the new guidelines include face masks, keeping 6-feet of distance between guests, distanced ride queues, and temperature screening. These are in place all over Disney World, in the theme parks, hotels, and restaurants.
Some Attractions and Experiences Not Running – Regular Disney perks like the Disney Dining Plan, Extra Magic Hours and FastPass+ are not running at this time. Even character meets and meals are either not running or function very differently.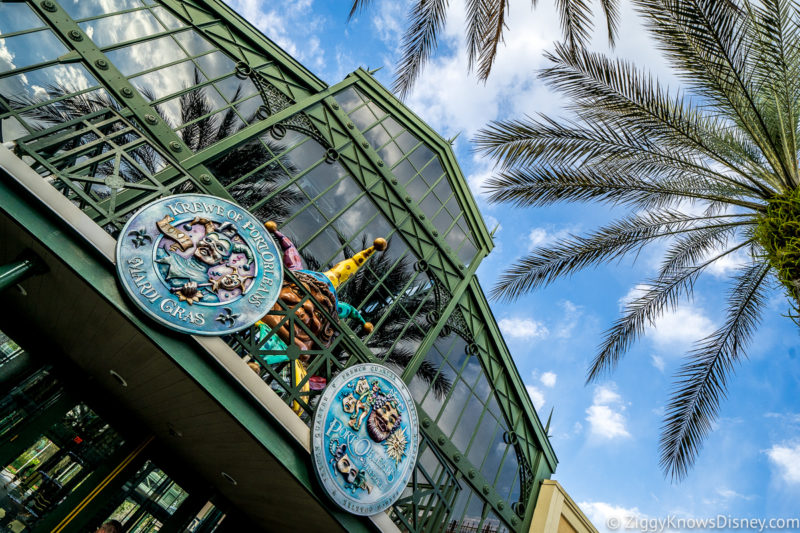 Limited Park Capacity – Disney has limited capacity in all 4 Disney World theme parks compared to their normal numbers. The limit has slowly been increasing and should continue through the rest of the year.
Disney Park Reservations – Since park capacity is limited, reservations are required for entry. Disney has also created a Park Pass reservation system, so make sure your entrance is booked well in advance.
Right now we don't know how long these changes will remain in place, but they will likely stick around for most of 2021, with the potential for some rules loosening later in the year.
Blizzard Beach Reopening
Both Walt Disney World water parks have been closed since March 2020, but finally Blizzard Beach is reopening to guests on March 7, 2021.
Reservations are not required for Blizzard Beach, but Disney has set in place other safety guidelines for guests including socially-distanced queues, temperature screening and a face mask policy. Read the latest on the Disney World website.
Events
March isn't a huge month for special events and holidays at Disney World, though there are still some fun events to see and some dates you should be aware of before deciding if you want to go in March or not.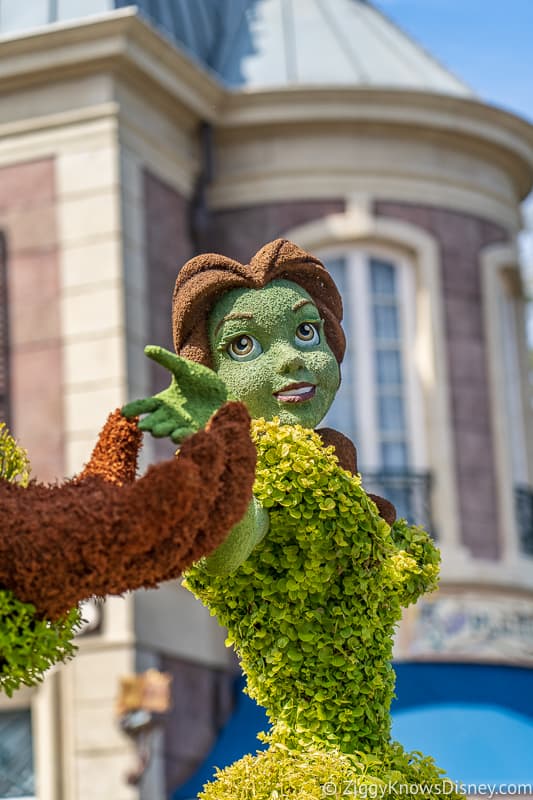 March Dates of Note:
EPCOT International Flower and Garden Festival (Mar 3 – July 5) – The second EPCOT Festival of the year and the most beautiful. A must-do.
St. Patrick's Day (Mar 17) – Not a huge holiday for Walt Disney World and just slightly higher crowds.
Spring Break (Mar 20 – April 12) – The end of March starts one of the busiest times at Walt Disney World through the Easter holiday.
ESPN Wide World of Sports Competitions (*Canceled in 2021) – In March there are usually various sports competitions such as cheerleading and dance competitions happening at the Wide World of Sports complex.
Easter (*Happening in April in 2021) – At times Easter occurs in March and is one of the busiest holidays of the year. This year it's in April.
Taste of EPCOT International Flower and Garden Festival
You will never see a time when EPCOT looks more beautiful than during the Flower and Garden Festival. Between the lush gardens, colorful flower beds and of course the famous topiaries, this is something you must experience to believe.
The Flower and Garden Festival is set up like most of the other seasonal festivals with plenty of outdoor kitchens, activities and entertainment for guests to enjoy.
This year it's in a reduced format called "Taste of EPCOT International Flower and Garden Festival," and there are a few changes. The festival will take place from March 3 to July 5, 2021 and will be a record 125 days long.
Many of the best snacks at Flower and Garden are back, and all of the topiaries are back too. The Garden Rocks Concert Series won't be running though and other performers will be replacing it.
For more info read our EPCOT Flower and Garden Festival Guide where we share more tips and info.
After Hours Events
Disney After Hours events allow guests to experience the theme parks with a limited number of people in the park, with extremely low wait times and making you feel like you have the park to yourself.
Usually, Disney After Hours run every March, but unfortunately they are not happening in 2021.
Crowds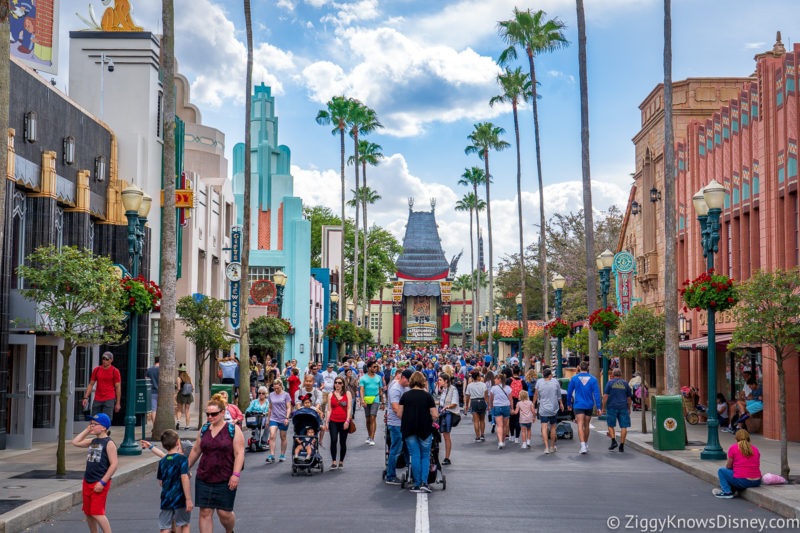 March is a very interesting month at Walt Disney World when it comes to crowds, and it highly depends on what week you visit. March is not crowded if you come during the first half of the month, but it can be very busy in the second half.
If you've read our Disney World Crowd Calendar, you know that attendance levels depend highly on the school schedules. When kids are in school, Disney World tends to be quieter. If school is out because of a holiday or break, the parks fill up.
The first 10 days of March are relatively quiet and you shouldn't expect too many tourists in the parks. However, once Spring Break starts Disney World goes from average crowds to a high level for about a month straight.
Sometimes Easter even falls in March, making things even worse. If you come during this period you are likely to find wait times for the attractions twice as long as they are in the beginning of the month. We would avoid going to WDW as much as possible during those dates.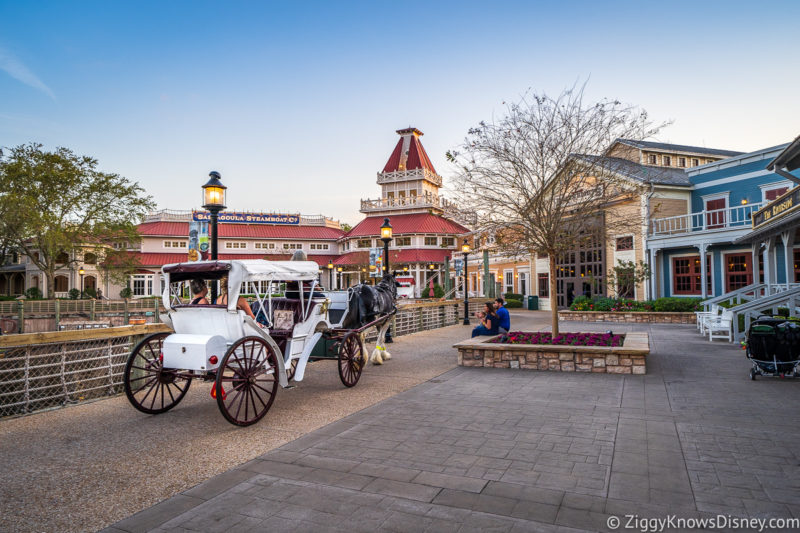 In 2021, we shouldn't see crowds nearly as high as they normally are even when Spring Break comes around. Crowd levels will be low likely a 3/10 or 4/10 on the crowd calendar. Besides many students not having Spring Break this year, all of the sports competitions are also canceled. Those bring in guests for much of the month, so not having them around will help.
If your schedule only allows you to go in the second half of March 2021 will likely have lower crowds than March of any other year, so now might be the right moment to go.
Disney World Weather in March
March is one of the best months for weather in Walt Disney World and is a major reason to visit during this month. Mornings and evenings are cool but not cold, and the days are in the 70s and 80s, which to us is the absolute perfect temperature to visit the parks.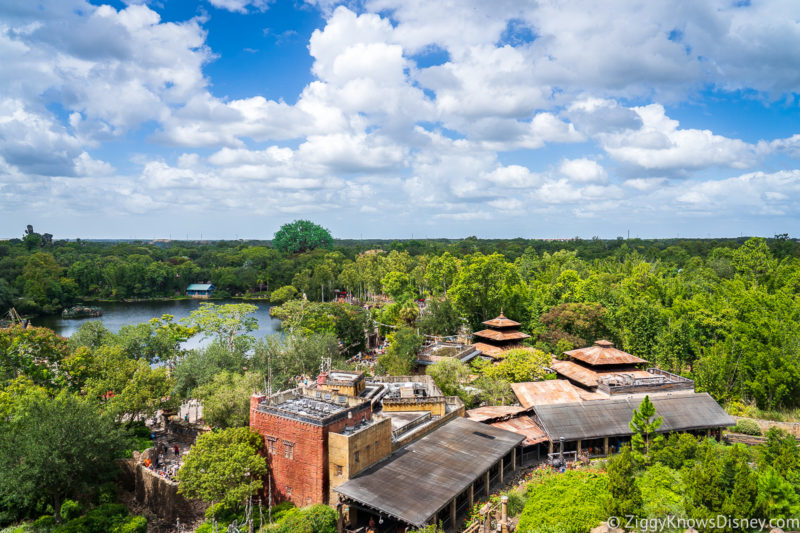 Temperature – According to USClimateData.com March in Disney World has an average high of 77°F (25°C) and an avg. low of 57°F (13.8°C).
You can see the temperatures starting to increase from January and February, and the nights are not nearly as chilly. There is still a difference between night and day so dress appropriately, but it's not nearly as dramatic.
Disney World can be hot in March, but it's not that scolding heat you feel during the Summer. We hate visiting the parks when it's too hot and March is just right.
Can You Swim in March? – It's not a guarantee that it will be swimming weather in March, but your chances are good at least a few of your days will be warm enough to go in the pool. This is true especially if you go in late March.
If you are like my family, then even 70-75 degrees is enough to go swimming and in that case you won't have a problem finding the right days.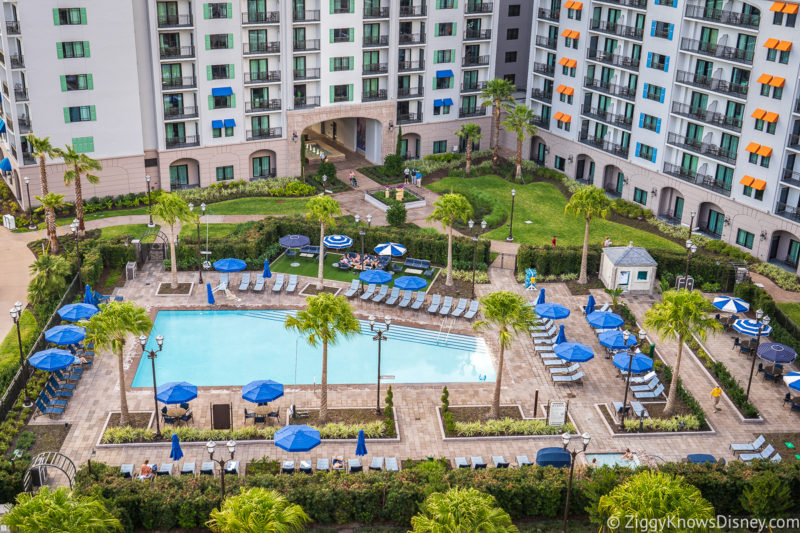 Rain – March is not a particularly rainy month at Disney World, which makes the weather even more pleasant. In Orlando it only rains approximately 11 days in March and it gets on average only 3.6″ of rainfall.
Of course, this is Florida and rain is always a possibility, but it will likely pass by quickly and not have a huge effect on your trip. Just bring the right clothes and you'll be fine.
Daylight – On average, Orlando, Florida has 11 hours and 56 minutes of sunlight in the month of March, giving it the seventh-highest amount of daylight per day.
What to Wear to Disney World in March
It's a good idea to dress in layers at Disney World in March. Though not as bad as in January or February, March can have chilly mornings and evenings so you will probably want something a bit heavier during those times of the day.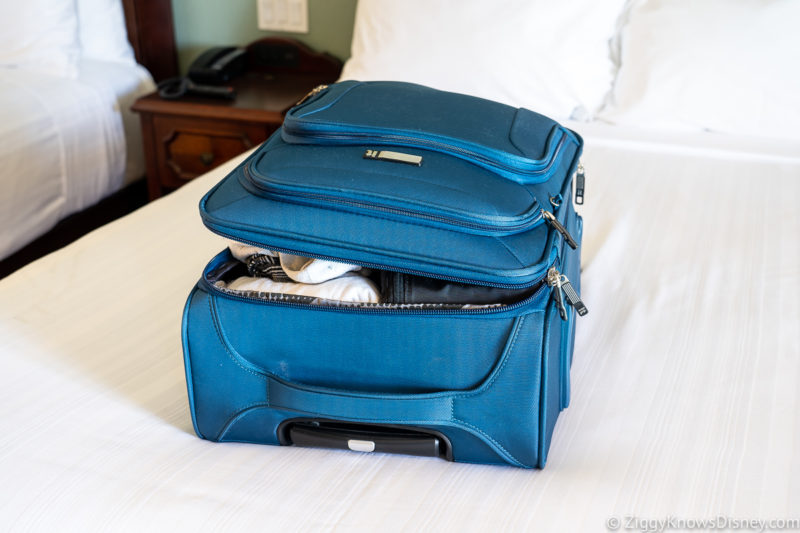 We recommend bringing long pants, long-sleeved shirts, sweaters and jackets are all recommended for the mornings, especially in early March. As the sun comes out and the days warm up, you will probably end up wearing a t-shirt and you will probably even be comfortable in shorts.
With a big fluctuation in temperatures throughout the day, you might need to bring a bigger suitcase with you than normal to fit multiple options of clothes for each day. It's a good idea to look at the weather forecast for Disney World a few days before you leave for your vacation. That way you know exactly what to bring and what would be excessive.
Go ahead and bring at least one swimsuit or more since the temperatures can reach into the 80s which is definitely hot enough to go swimming in the pool.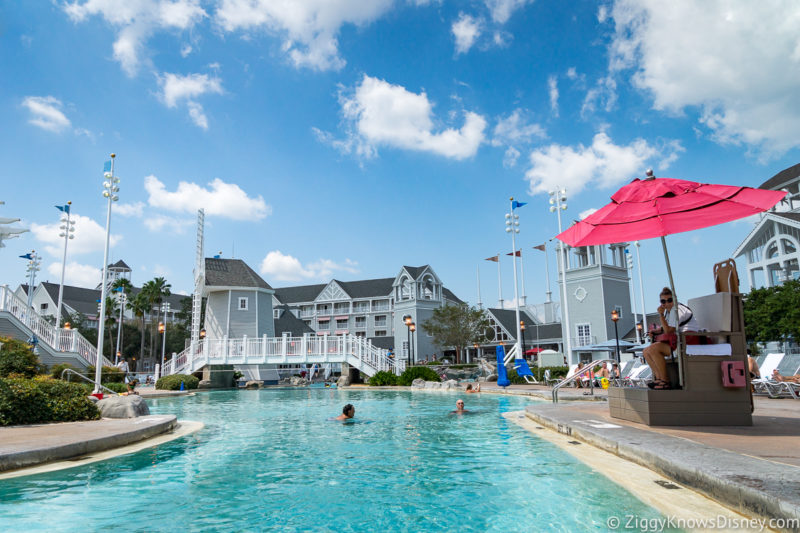 We always tell you to bring a good sunscreen or a hat to protect yourself from burning. Even if it doesn't seem like it at times, the Florida sun is very hot and will turn you pink in no time. The weather is unpredictable so we recommend bringing ponchos or small umbrellas for the inevitable rain storm.
Lastly, bring close-toed shoes, especially a comfortable pair of sneakers or tennis shoes as there will be LOTS of walking. We walk about 8-10 miles per day at Disney World so this is a must.
Park Hours
In March park hours usually start to be extended compared to in the first two months of the year. After all, March starts the busy season at Walt Disney World and more people come down during Spring Break.
This year however, will see reduced park hours compared to normal. Since the Disney Parks reopened, the normal park hours have been cut, with most parks open 1-2 hours less than they normally would be.
Here is an example of what you can expect the park hours to be in March:
Magic Kingdom – 9:00 am to 6:00 pm
EPCOT – 11:00 am to 7:00 pm
Disney's Hollywood Studios – 10:00 am to 7:00 pm
Disney's Animal Kingdom – 9:00 am to 5:00 pm
Prices & Discounts
It's not cheap to visit Disney World in March and it is significantly more expensive than during the first two months of the year. In fact, once Spring Break starts, the only time of the year that's more expensive is during the holidays in November and December.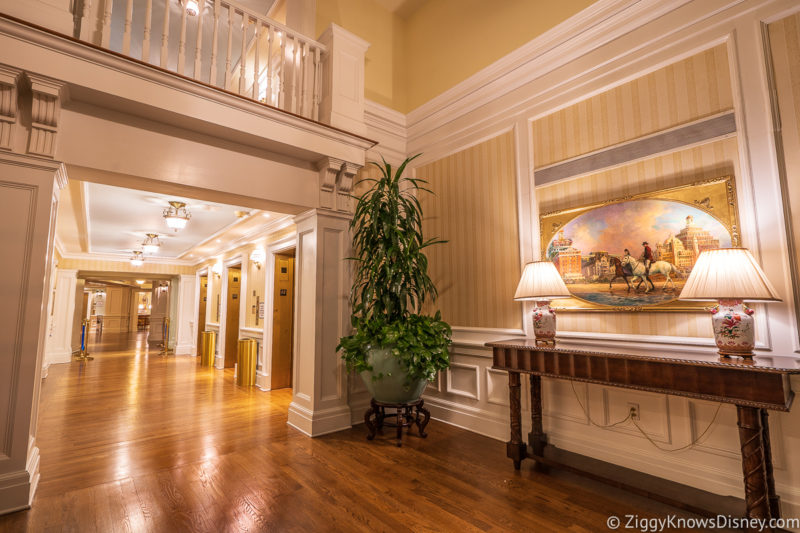 The only cheap days in March are in the first week of the month. If you plan a trip from the end of February into March that is the only chance you'll have at finding a good deal since crowds are lower then.
Disney doesn't run its Free Dining Plan promotion in March and other discounts are scarce. With so few people traveling this year however, there are a few other promotions to be aware of.
Current Disney World Hotel Discounts:
Magic Is Here Walt Disney World Hotel Discount (40% for Annual Passholders, 35% for General Public) – through April 17, 2021.
PIN Code Discount (35% off Hotel rooms) through Summer 2021.
Hotels
Let's first take a look at resort hotel room pricing to see where we stand. Keep in mind this is before even taking into consideration extra promotions.
We'll see a comparison in price between going in March and other times of the year at Walt Disney World.
Below are the prices for a standard room per night at 3 different Walt Disney World Resort hotels (we chose one from each hotel tier, Value, Moderate, and Deluxe). The prices show the base prices during the various seasons of the year: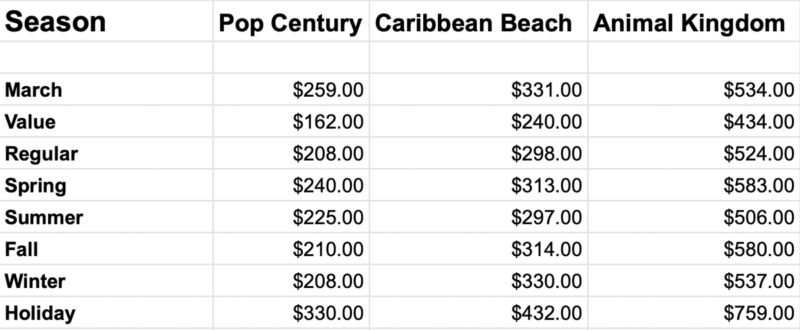 You can see from the chart that march is above average for hotel prices and only the holiday season is worse. Most of the month falls under the Spring pricing tier, and the last few days of the month are even worse with Easter pricing.
Even though it's not Value level pricing, the first 4 days of the month are in the Regular category and are the cheapest days you will get.
Keep in mind, these are just the base prices, during many months Disney runs discounts on hotel rooms and vacation packages that will help you save some money. Make sure to check the Disney World website for the latest offers.
That said, if you are really looking for the Cheapest Time to Go to Disney World, look at another month other than March.
Park Tickets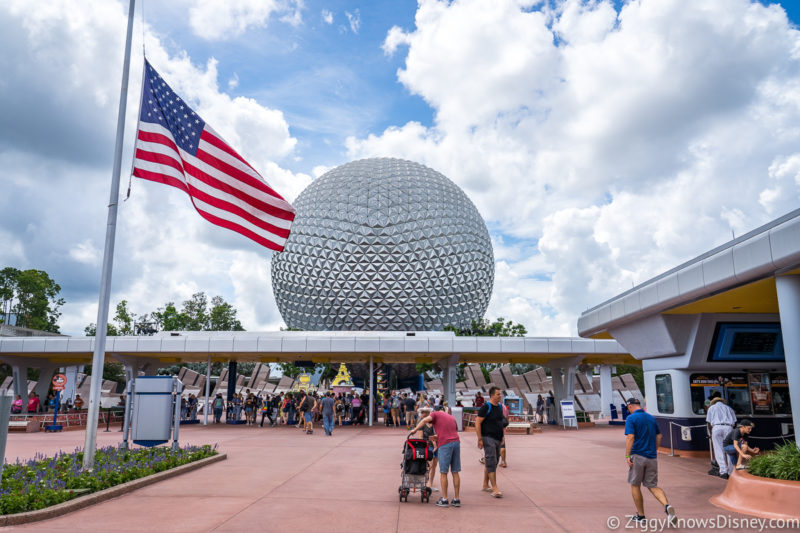 Theme park tickets are slightly lower in the first week of March than throughout the rest of the month, though the difference isn't much.
Prices for single-day Disney World theme park tickets range from $129 to $140 which is right in the middle of the price range.
The most expensive days in March for park tickets are at the end of the month when Spring Break pricing kicks in. Avoid those dates if possible and go at the beginning to save the most money.
Read our guide on "How Much Does it Cost to Go to Disney World?" for a more detailed break down and example trips in every budget.
If you want to take advantage of the best offer for March or any other month, we recommend using an Authorized Disney Travel Planner. Contact Show You the World Travel for all your trip planning needs. They are super helpful and the best part about it is they are FREE to use!
March 2021 Refurbishments and Construction
If you are going to Walt Disney World in March, you don't have to worry about attraction refurbishments happening as much as during the first two months of the year, though it's likely that there will still be a few rides closed.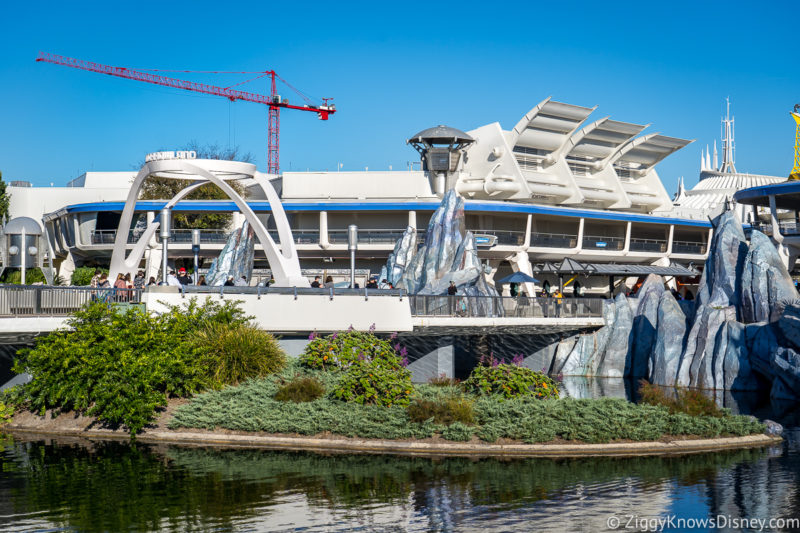 Keep up-to-date with what attractions are open in our Walt Disney World Refurbishment List so you won't be surprised when you get there.
Most of the refurbishments happening at the Magic Kingdom should be done by March, but The Walt Disney World Railroad will still be closed and the Tomorrowland Transit Authority PeopleMover will likely still be down then too.
Over at Disney's Animal Kingdom the Kali River Rapids is closed until April. Take these into consideration when planning your trip.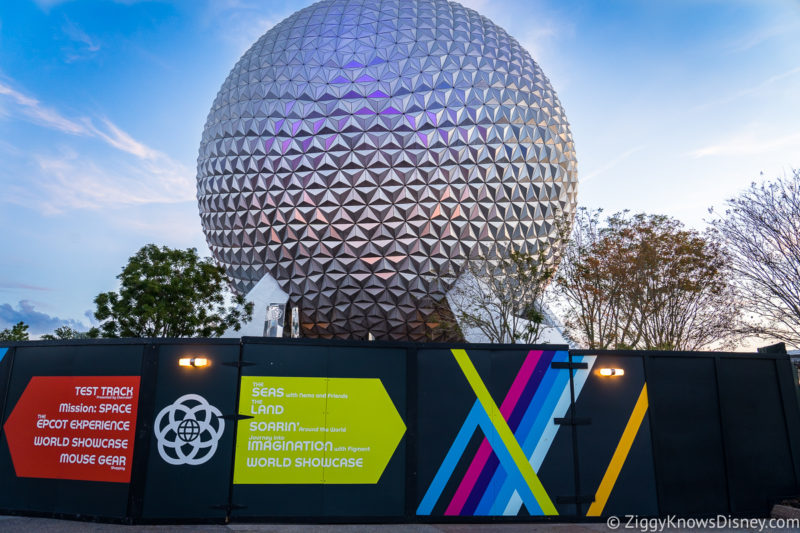 We know that Blizzard Beach is finally opening in March, but Typhoon Lagoon will remain closed, possibly until the Summer or later depending on how attendance looks by then.
Besides the normal maintenance happening in the parks, there is also a ton of new construction at Walt Disney World going on. Of all the theme parks, the biggest project is the huge EPCOT expansion which is turning Future World into 3 separate areas. You will definitely notice this when visiting EPCOT as there are construction walls up everywhere and will be that way for another couple of years.
Fans are desperately waiting to experience some of the park's newest projects in 2021 such as Remy's Ratatouille Adventure, the Space 220 restaurant, and the new fireworks show "Disney Harmonious."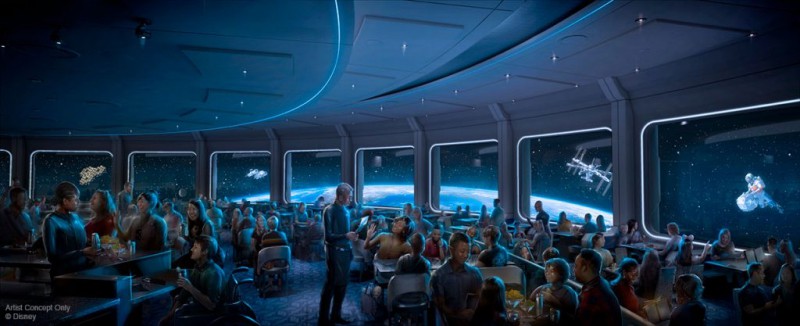 It's possible that one or more of them could be open in March, but we aren't counting on it. It's just as likely that Disney waits until the Summer when crowds are higher to debut these big additions to the park. At the latest, they will ready in time for the Disney World 50th anniversary celebration when that begins in the Fall.
If you are interested in learning about more new attractions coming to Disney World, then make sure to read our extensive post on the topic where we explain each one in more detail.
Tips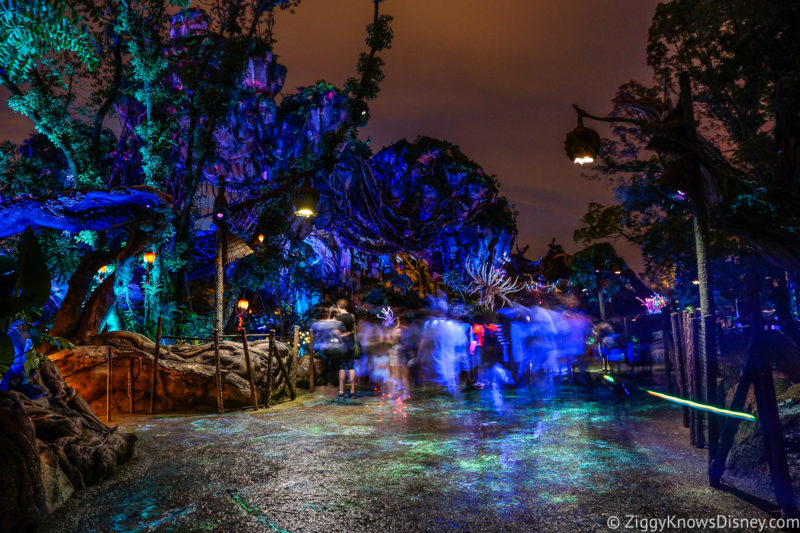 Here are our most important touring tips for the month of March.
1. Go Early in the Month
If we haven't made this clear by now, we'll say it one more time. Go early in March (the first 10 days) to get the best prices, lowest crowd levels and lowest wait times.
Avoid going during Spring Break unless you have no choice because of your schedule.
2. Make Dining Reservations Early
As the parks get fuller in the Spring, it's even more important to make advanced dining reservations at the locations you want to visit the most. Restaurants like Be Our Guest, California Grill, Le Cellier, and Cinderella's Royal Table all fill up months early.
Normally you can book a table 180 days in advance but right now the maximum is 60 days ahead of time. Read out Advanced Dining Reservations Guide for more tips and info.
3. Prepare for Hollywood Studios
No matter what time of the year you go to Hollywood Studios, it's always the busiest park. Everyone wants to see Galaxy's Edge and the hit attraction Star Wars: Rise of the Resistance so you'll need to plan things right.
You first need to be aware there are special steps in order to ride what is arguably the best attraction in Disney World and you need to understand them. It uses a Virtual Queue and not a traditional stand-by line.
Read our detailed post on How to Ride Star Wars Rise of the Resistance for more info to give you the best chance of riding. Thankfully, Disney has improved ride efficiency in recent months and it isn't quite as hard as it has been in the past. We hope these improvements keep coming so everyone gets the chance to ride.
4. Get an Early Start
While sleeping in on vacation is nice, Walt Disney World is not the place you want to do that. You should get to the parks early each morning and take advantage of the lighter crowds at that time.
Plan on being at the parks when the gates open to maximize this strategy. Keep in mind the theme parks usually open 30 minutes before their listed opening time, which is when you should also be arriving. It takes effort, but it will make all the difference in what you can get done.
February vs. March in Disney World
While we love going to Disney World in both months, there is quite a bit of difference between visiting in February compared to March. Most of it comes down to if you prefer better weather or lower crowds.
February has lower attendance overall with the only busy time happening during President's Day weekend. March on the other hand has fewer crowds in the first half of the month, but the second half is crazy with Spring Break visitors filling the parks. Resort prices are also cheaper in February.
March has better weather and the average temperature increases by a few degrees giving it what we consider to be perfect park touring weather.
As for events, February has the EPCOT Festival of the Arts and March has the EPCOT Flower and Garden Festival. We consider this to be a wash as we love both of them equally.
Overall, we give the slight advantage to February as it has a better combination of price and crowds. If you go in March it's because the weather weighs in heavier into your decision. Read our Disney World in February post for a more thorough look at the month.
March vs. April in Disney World
March and April are very similar months at Walt Disney World. March has lower crowds in the first half of the month but is busy in the second half. April is busy in the first half but less so in the second half when the Spring Breakers go home.
Both months have amazing weather with little rain, lots of sunshine and warm days. April is slightly hotter but they are very close. They also both have the Flower and Garden Festival.
If we had to choose we'd probably go with the end of April just because you are sure to get nice pool weather, but it's really a toss-up. Read our Disney World in April post for a more thorough look at the month.
Should You Visit Disney World in March?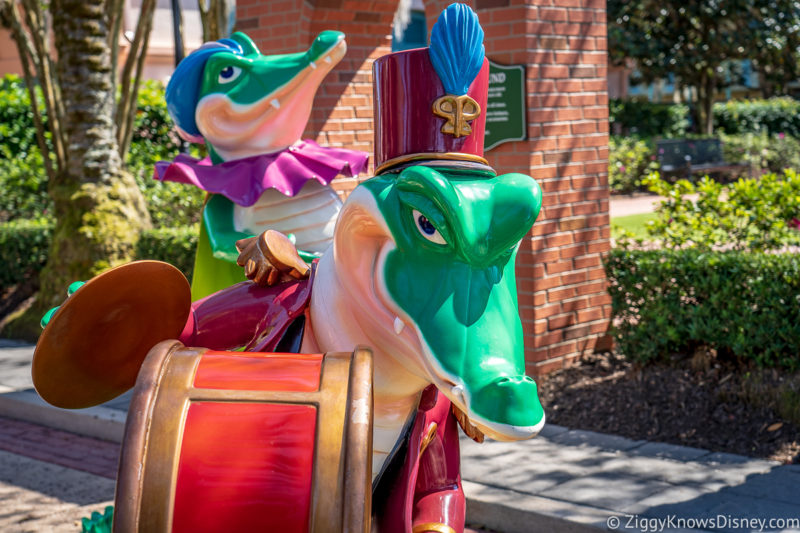 We love visiting Disney World in March and would recommend it to you. It has wonderful weather for touring the parks and crowds are not that bad if you go early. We would avoid Spring Break if possible to make the most of your time and money.
If you go, make sure to spend at least one whole day at EPCOT for the Flower and Garden Festival as it really is beautiful.
Visit Disney World in March If…
You like perfect weather.
You like flowers and want to see Disney World at its most beautiful time.
DON'T Visit Disney World in March If…
You are on a tight budget.
You want to avoid crowds as much as possible (in the second half of the month).
You want to visit both water parks.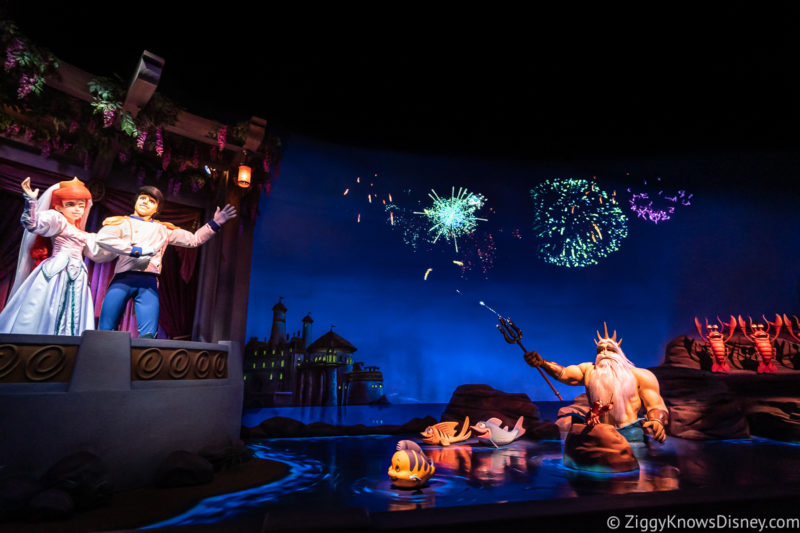 FAQs
Is March a Good Time to Visit Walt Disney World?
March is a wonderful time to visit Walt Disney World, especially in the first half of the month. It has average crowds and gorgeous weather and landscaping.
Is Spring Break a Good Time to Go to Disney World?
You should avoid going to Disney World during Spring Break if at all possible. Crowds, wait times and prices are all extremely high during this time.
Is it Busy at Disney World in March?
It's only busy in the second half of the month when Spring Break starts.
Your Thoughts
I want to know what you think about visiting Walt Disney World in March…
Do you think March is a good month to visit?
Which month do you think is the best?
Let us know in the comments section below!
If you enjoyed this article, as always I appreciate it if you'd share it with others via social media. I work hard at making this website into a useful resource for you and your family to plan your visit to the Disney Parks and I hope it can help you! Thanks 🙂