Are you thinking about visiting Disney World in January? If so, this planning guide will help you understand everything you need to know to plan January in the Disney World Parks.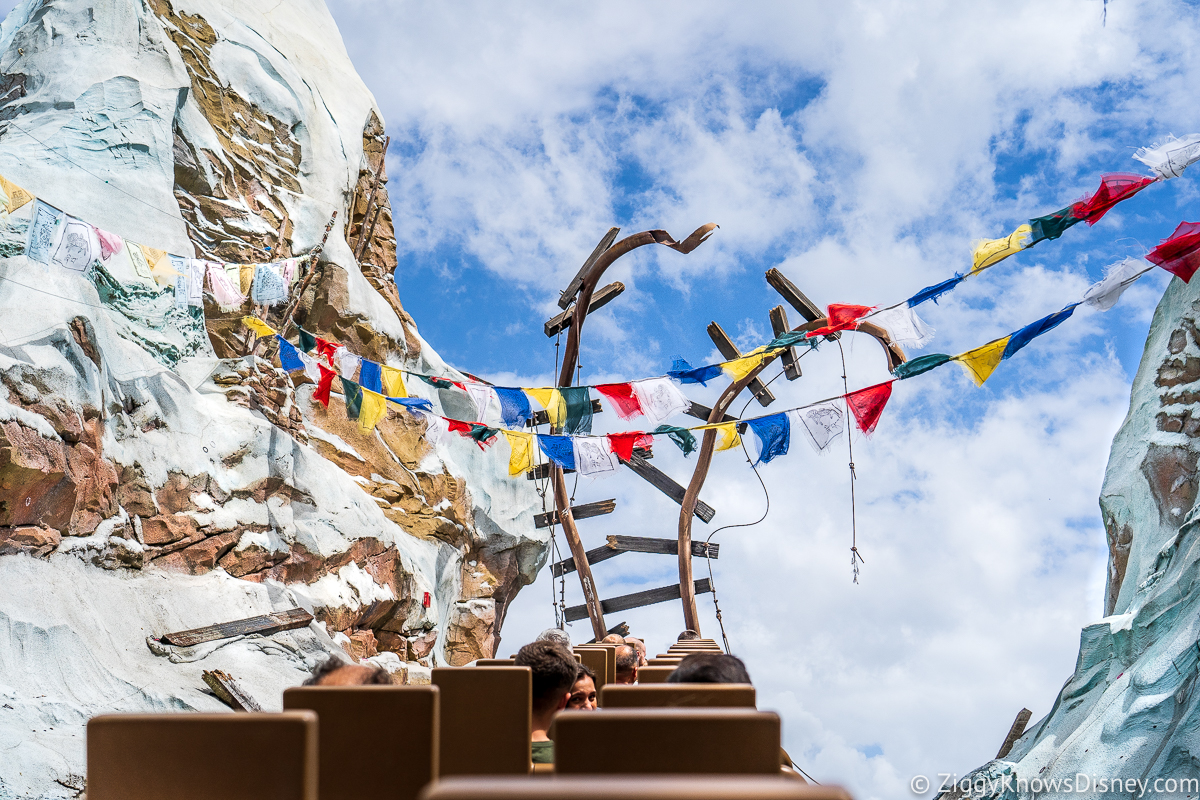 Even though it might seem odd, January is one of my favorite months at Walt Disney World, and there are many advantages in visiting during the so-called "off-season." It's a whole different experience than just a few weeks earlier during the holidays.
In this post, we'll explain what the parks are like in January including the crowd levels, weather, what to pack, events, discounts and what problems you might run into with closures during the month. We'll also rate how this month stacks up to the others.
This guide includes info for visiting the Magic Kingdom, EPCOT, Hollywood Studios, and Animal Kingdom, as well as the resort hotels in January.
January 2021 is different from any other year with many changes, and we'll cover all of them so you are well-prepared. Many of these suggestions will also still be good in January 2022 and beyond.
Before we get started, read our post on the Best Times to Go to Disney World for month-by-month rankings and why January is near the top.
Also, don't forget to sign up for our FREE Weekly E-Mail Newsletter. There we bring you the latest updates on all the newest additions to the park as well as vacation planning tips. You can sign up here: Join our E-Mail Newsletter
Overview of January 2021 in Disney World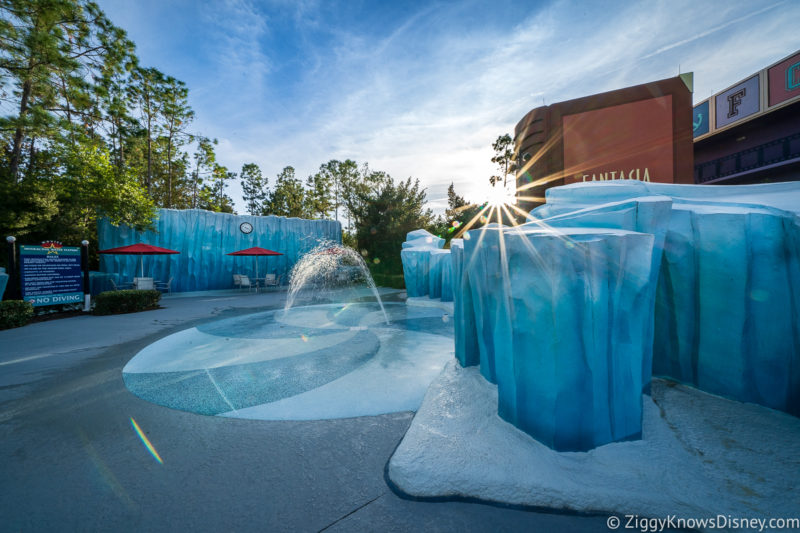 Even if you've been to Walt Disney World in January, 2021 is much different than anything you've experienced before.
For starters, we finally got Park Hopping back at Disney World after months of only going to one park per day. So far the results have been encouraging and it's very helpful, especially if you like going to EPCOT in the evening for dinner.
This is great to see after so many things have been cut from the Disney Parks in the last few months.
News Safety Guidelines – Some guidelines Disney has implemented include wearing face masks, keeping 6-feet of distance between guests, distanced ride queues, and temperature screening. These are in place all over Disney World, in the theme parks, hotels, and restaurants.
Read our article on Disney World Safety Guidelines Changes for more detailed info.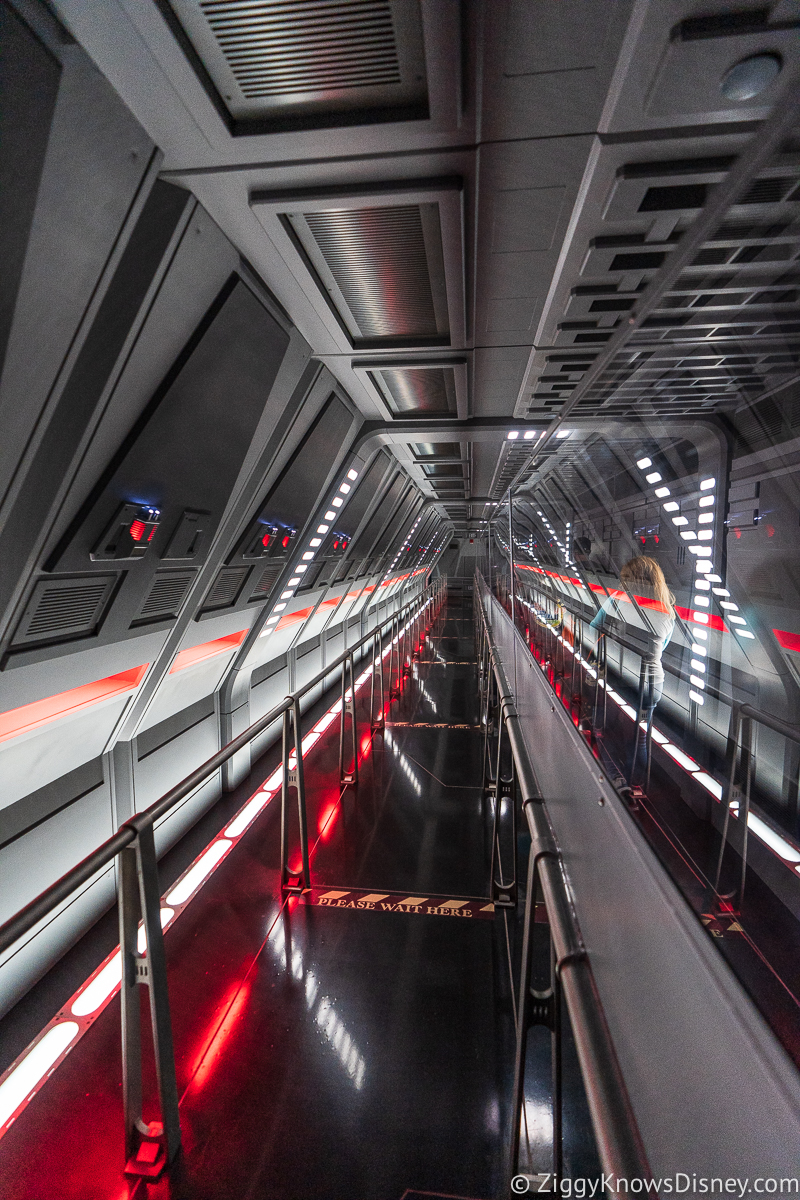 Some Attractions and Experiences Not Running – At this time, the Disney Dining Plan, FastPass+, and Extra Magic Hours are not running in January 2021. Character meets are also not running, as well as most character meals, and some attractions and shows.
Limited Park Capacity – Disney has limited capacity in all 4 Disney World theme parks compared to their normal numbers. On an encouraging note, we have seen increases in January 2021, and this could continue to rise as the year goes on.
Disney Park Reservations – Since park capacity is limited, reservations are required for entry. Disney has also created a Park Pass reservation system, so make sure your entrance is booked well in advance.
For more info on how the reservations work, read our guide to the Disney Park Pass System, which explains it in more depth.
Some of the usual big draws for January are not happening in 2021 like The Walt Disney World Marathon. However, there are still plenty of good reasons to come though including record-low prices and cool weather for touring the parks.
At this point it's hard to say with any certainty how long these changes will remain in place. Expect things to be like this through the first half of the year, and then more entertainment returning and guidelines possibly loosening later in the year. This has made it extra difficult to plan a Disney World vacation, so expect some uncertainty in the next few months.
Events
January is a somewhat underrated month at Disney World, and it is home to some of our favorite events of the year.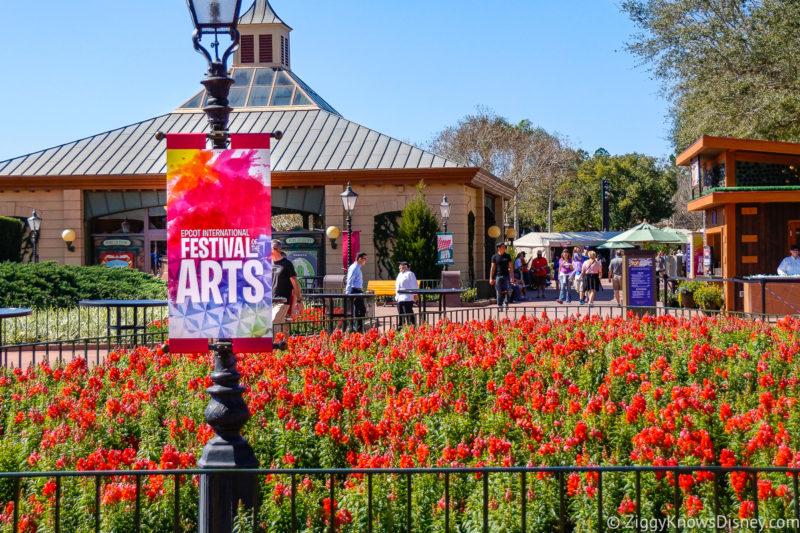 New Year's Day – One of the busiest days of the year at Walt Disney World.
Holiday Decorations – You can catch the tail-end of the holiday decorations around the parks before they go down for the year.
Walt Disney World Marathon – Participants and observers come from all over the country to watch and run in events throughout the weekend.
EPCOT Festival of the Arts – The first EPCOT festival of 2021, and an absolute must-go if you are in the area.
January Dates of Note:
New Year's Day – January 1
EPCOT Festival of the Arts Opens – January 8
Martin Luther King Jr. Day Weekend – January 16-18
Pro Bowl Weekend – *Canceled in 2021
New Year's Day
Even though most of the month is quiet, New Year's Day is one of the most packed days of the year at Walt Disney World. Guests visiting during the Christmas holiday usually stay through New Year's, making it a day you should definitely avoid the parks if you can.
After New Year's the crowds disperse and Disney World becomes a ghost town the following week.
Holiday Decorations
Of course during the holidays, thousands of guests come to Disney World just to see the holiday decorations around the parks and resorts. Those decorations stay around even for a while into January.
When Do the Holiday Decorations Come Down at Disney World? – This usually starts on the first Monday in January, which this year is January 4. This doesn't happen overnight however, and some of the decorations will still be visible into the first week of January.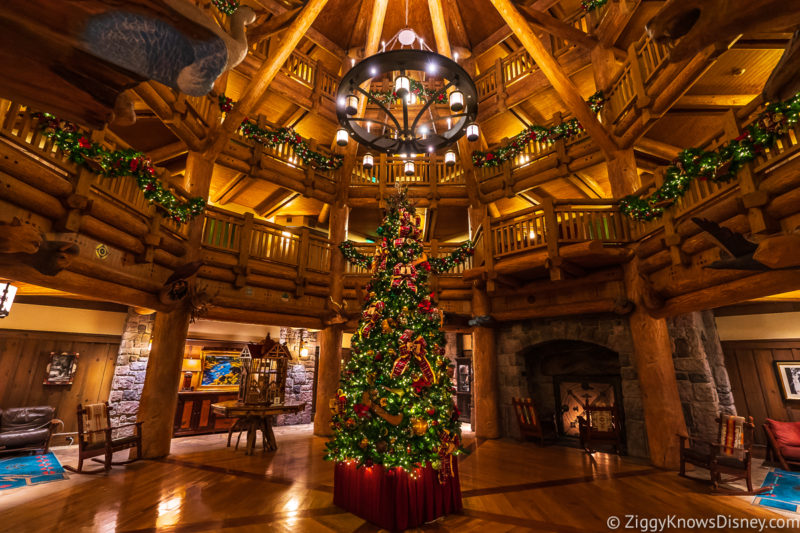 Walt Disney World Marathon
The Walt Disney World Marathon is an extremely popular 4-day event that usually happens during the second week of January. Events during the weekend include a 5K, 10K, Half Marathon, and a Full Marathon on Sunday.
It's one of the fastest runDisney events to sell out, so if you are planning to go, make sure to be online right when tickets go on sale to reserve a spot. The theme parks aren't affected much, since most runners are too tired to visit the parks much during their trip.
The only time your visit to the parks might be affected by the marathon is on Sunday morning with an impact from runners seen in EPCOT, Hollywood Studios and Animal Kingdom. By the time the parks open they've already been through the Magic Kingdom, so this is a good choice for that day.
However, you should book your hotel room far in advance as the best rooms sell out quickly.
EPCOT Festival of the Arts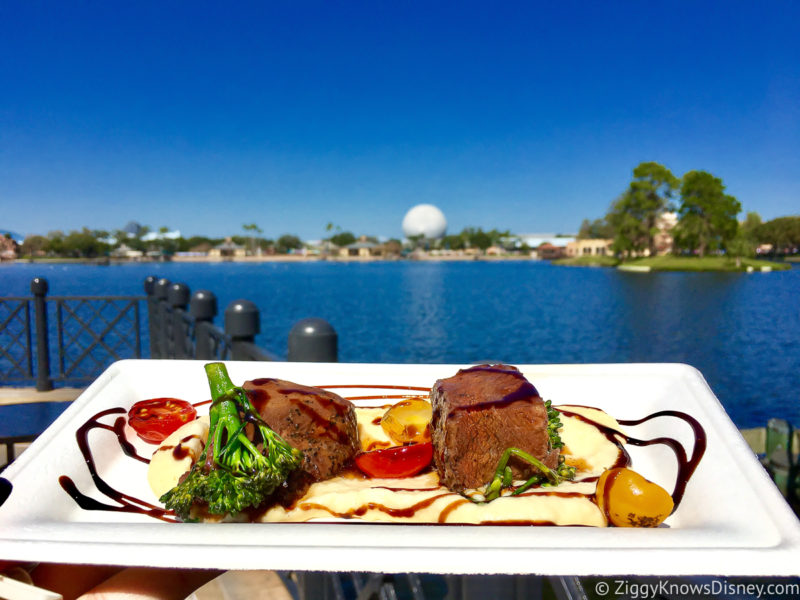 The 2021 Taste of EPCOT Festival of the Arts is running from January 8 – February 22. This newest EPCOT festival runs seven days a week and is one of our absolute favorites.
It's run similarly to the other festivals, but it combines the visual, culinary and performing arts into one event. There are a lot of fun activities for kids and street artists that create some incredible work including sidewalk images of Disney characters.
Read our overview on the EPCOT Festival of the Arts for more info including full menus.
Crowds
How Busy is Disney World in January? In a normal year, Disney World is not crowded in January, in fact, it is one of the least-crowded months to visit and excellent for finding low wait times in the parks.
Many days are a 2/10 on the crowd calendar, with the "busy" days reaching up to 5/10.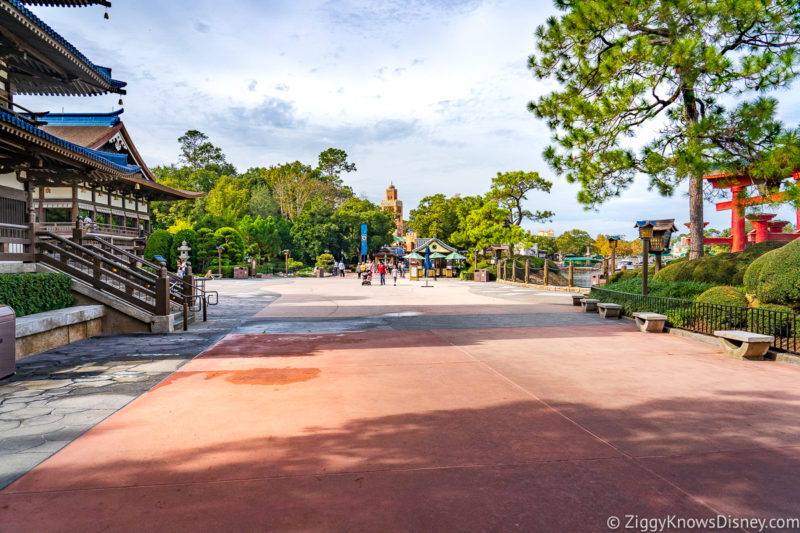 The first day of the month has the worst crowds and should be avoided at all costs. After that, the rest of January is very quiet with only a few events bringing in tourists. Thousands of people usually come out for The Walt Disney World Marathon, but it doesn't make much difference since the crowd levels are already so low.
The most important thing to do if you are trying to avoid crowds in January is not to come on Martin Luther King Jr. Day weekend, which in 2021 is Jan 16-18. Any other time is great with low wait times in all the parks and easy-to-get dining reservations.
As low as crowds normally are this time of year, January 2021 is even lower and is an excellent time to visit. Disney has increased park capacity, but that shouldn't make much of a difference in January with low crowds already.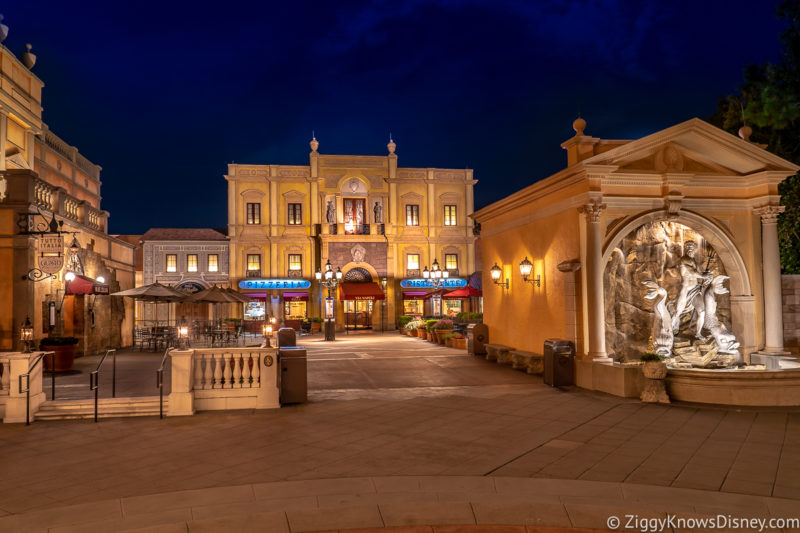 Reluctant travelers, a bad economy and increased travel restrictions mean on most days this year you will find the parks all to yourself. Since Disney World reopened we've seen many months like this and the pattern should continue at least through the first quarter of 2021.
There are no big events to bring in crowds at the Magic Kingdom in January, so almost any day of the week is fine to visit. When visiting EPCOT, we always recommend skipping the weekend because of the festival taking place. Even if you go on the weekend though it won't be packed.
The Animal Kingdom is quiet in January with no events, but the park hours are shorter so don't expect to stay late. Hollywood Studios is the only park that will be crowded, but as long as the Rise of the Resistance ride stays popular, it will be full every day of the week.
Read our Disney World Crowd Calendar to understand which months are the busiest and when to avoid going.
Disney World Weather in January
The weather at Walt Disney World in January is marked by mild days, cold nights and very little humidity and rain. No, it's not hot for the most part, but the mild daytime temperatures make it one of the best months for touring the theme parks.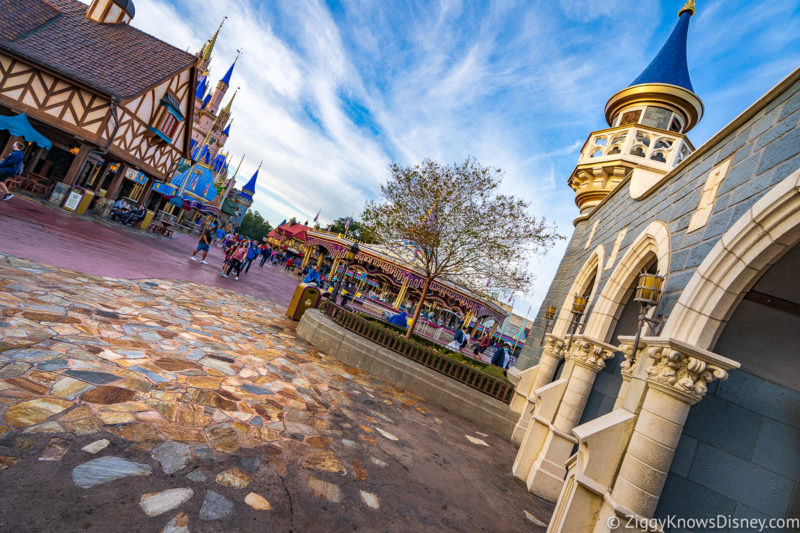 Temperature – According to USClimateData.com January in Disney World has an average high of 71°F (21°C) and an avg low of 50°F (10°C). That means January is the coldest month of the year in Walt Disney World on average.
In fact, anywhere from late November through February there is a chance of cold weather at Disney World. That doesn't mean there aren't warm days. We've seen temperatures get into the 70s or even reach 80 in January, but you shouldn't expect it.
The biggest adjustment is the big difference is between day and night, with nighttime temperatures significantly colder than the daytime.
Can You Swim in January? – It's not usually hot at Walt Disney World in January, and most of the days are not conducive to swimming. You may catch a break and get a few days in the mid 70s which could be pleasant for swimming if the sun is shining.
Obviously it depends what you are used to. If you are from a northern state, 70 degrees might feel hot to you compared to back home and you might want to take a dip. Kids also are less likely to care if the air is a little chilly and might go swimming anyway.
Rain – Significant rain is not likely on most days in January at Disney World, and it is much drier compared to the Summer months. Orlando gets approximately 10 days of rain in January and averages 2.7″ of precipitation for the month.
Even if there is a little rain, it will most likely be a passing shower and shouldn't last all day. As long as you dress properly it won't be an issue or affect touring the parks.
Daylight – On average, Orlando, Florida has 10 hours and 32 minutes of sunlight in the month of January, making it the second-shortest amount of daylight per day just behind December.
What to Wear to Disney World in January
Now that you know the weather, let's see what you should wear at Disney World in January. The first thing you should do is check the weather forecast a couple of days before you leave. The temperature can vary a lot in January which will affect what clothes to bring with you.
In general at Disney World in January you should dress for mild weather during the day and cold nights. That means you should dress for layers with sweaters and jackets in the mornings. You might even need a hat, gloves an a scarf depending on how chilly it gets.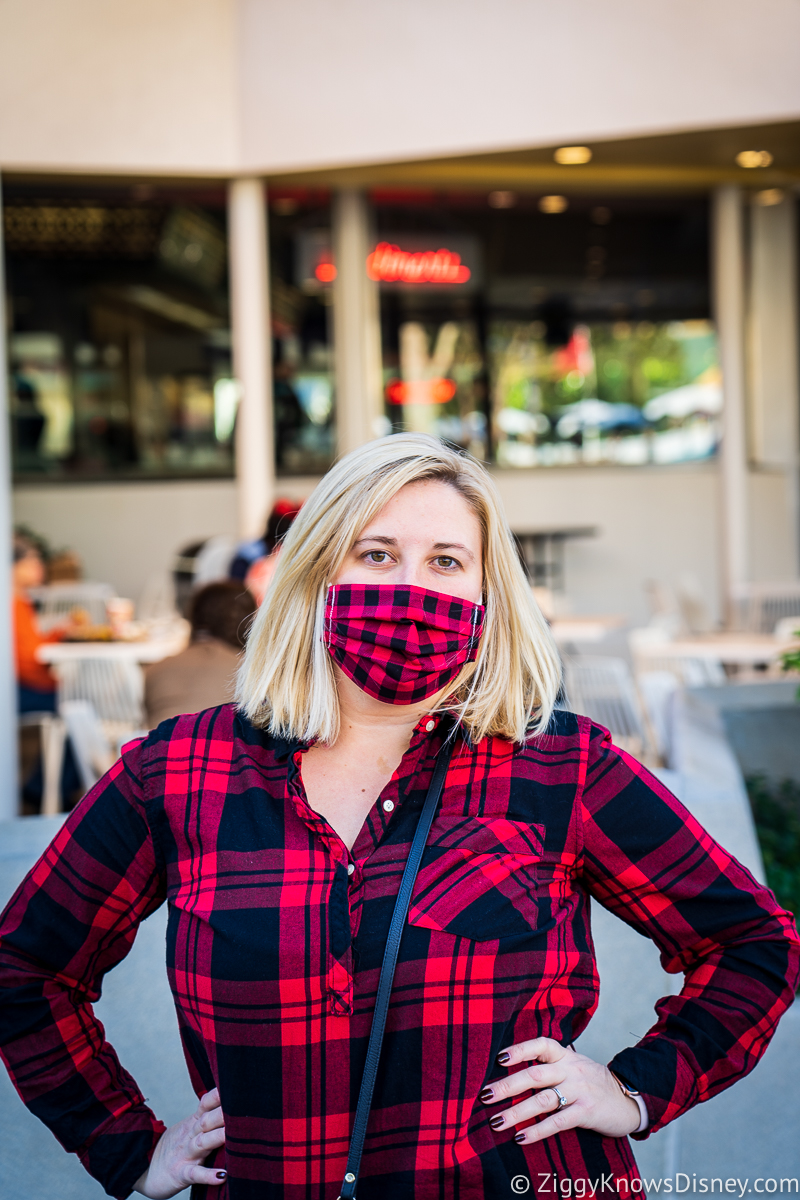 During the day when it warms up, you will probably shed some layers and you might even wear a t-shirt if the sun is out. Bringing a small bag to put your extra layers in when it warms up is a good idea.
You will probably need a bigger suitcase than during the summer months since heavier clothes take up more space. We recommend a different set of clothes during the day at the parks and then change into something warmer for dinner in the evening as it gets colder.
You probably won't need many pairs of sandals in January and we recommend close-toed shoes most of the time, since your feet are bound to get cold. Wear comfortable sneakers for all the walking. Our average is 8-10 miles per day at Disney World making them indispensable.
You also won't be wearing swimsuits very often, but you should pack at least one in case the weather warms up or you want to go in the hot tub.
As with any trip to Florida, make sure you pack enough sunscreen as there are many sunny days. Ponchos and small umbrellas are always a good idea since you never know when it will rain in Orlando.
Park Hours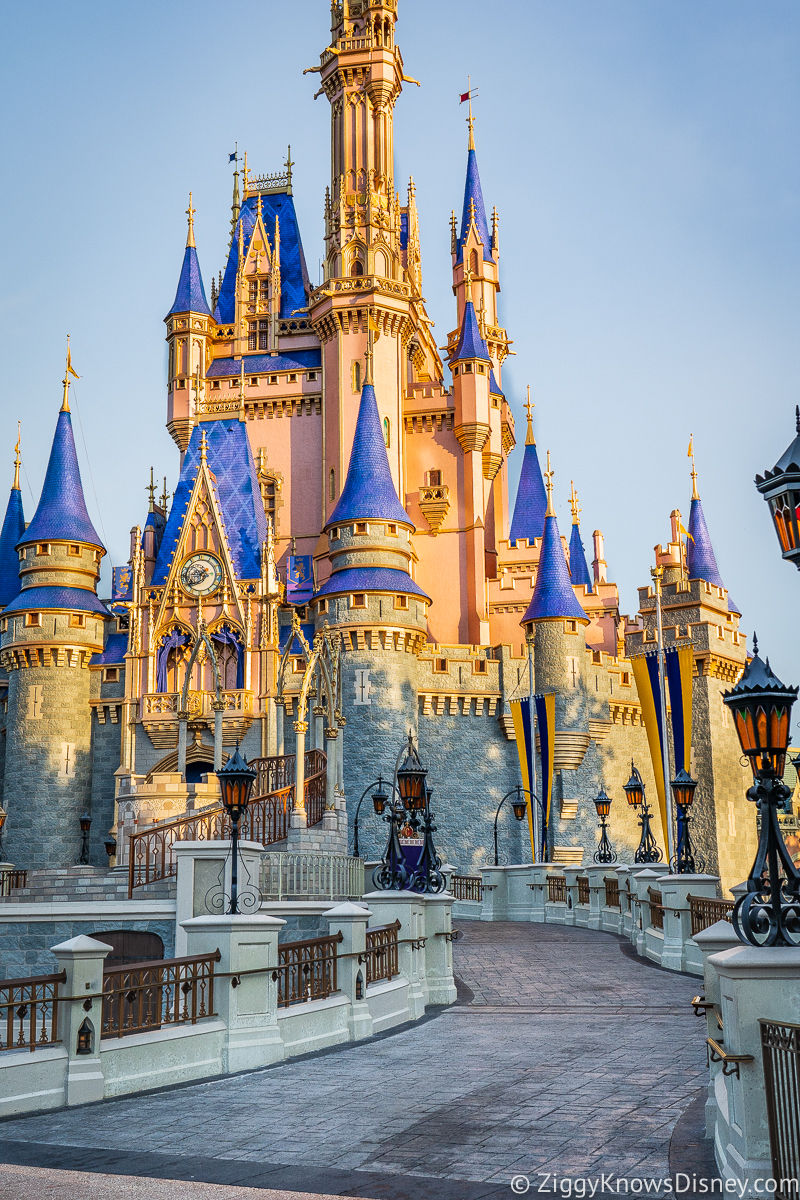 In January, park hours are always reduced compared to other months, but this is especially true this year. Disney has lowered the normal park hours even more since the reopening, with all parks open at least 1-2 hours less.
Here is an example of what you can expect the park hours to be in January:
Magic Kingdom – 9:00 am – 7:00 pm (Weekend Hours 9:00 am – 8:00 or 9:00 pm)
EPCOT – 11:00 am – 8:00 pm
Disney's Hollywood Studios – 9:00 am – 7:00 pm
Disney's Animal Kingdom – 8:00 am – 5:00 pm (Weekend Hours 8:00 am – 6:00 pm)
Prices & Deals
January is the cheapest time to go to Disney World and you can get some of the best deals of the year if you go during this month.
Most of January is listed under the "Value" season at Disney World, which is when you can expect the lowest crowds and the lowest prices. As long as you don't go during the buys New Year's holiday or Martin Luther King Jr. Day weekend you will find amazing discounts.
This year is particularly good for deals since there are far fewer people traveling right now and Disney is trying to bring in as many people as possible. Even though the Disney Free Dining promotion isn't running there are still deals to be had.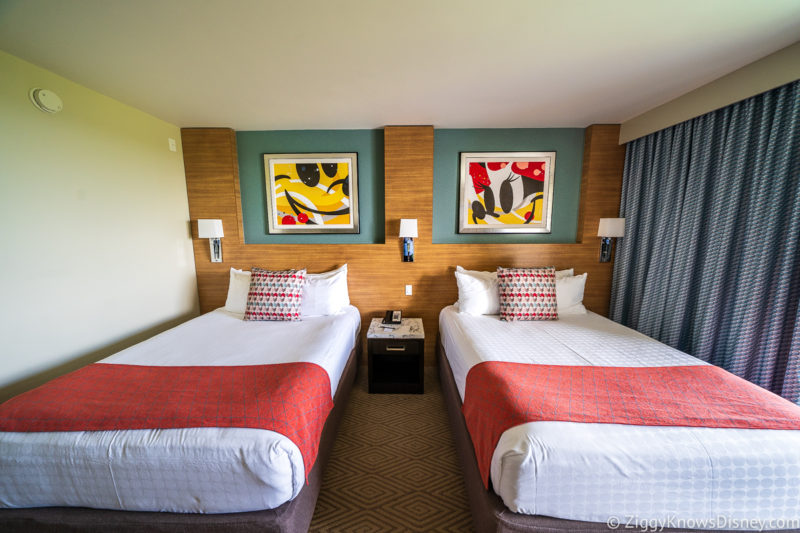 Hotels
In general, Walt Disney World Resort hotel rooms will be priced lower than any other time of the year, even before we start calculating extra discounts. If you've read our guide about How Much a Disney World Vacation Really Costs, you know that January is one of the best months.
Let's look at a comparison in price between going in January and other times of the year at Walt Disney World.
Below are the prices for a standard room per night at 3 different Walt Disney World Resort hotels (I chose one from each hotel tier, Value, Moderate, and Deluxe). The prices show the base prices during the various seasons of the year:

Pop Century Resort price per night: $162 in January, $225 in Summer, $330 during the Holiday Season.
Caribbean Beach Resort price per night: $240 in January, $297 in Summer, $432 during the Holiday Season.
Animal Kingdom Lodge price per night: $434 in January, $506 in Summer, $759 during the Holiday Season.
By going to Pop Century in January instead of the Summer you will save $63 per night, and instead of going during the Holiday season you will save $168 per night. With a 5-night stay that means saving $315 and $840 respectively.
The savings are even higher with the other two resorts in our example. You can see how all that extra money would be useful to put towards park tickets and meals.
From time to time Disney runs even deeper discounts on hotel rooms and vacation packages that you also can take advantage of. Make sure to check the Disney World website for the latest offers.
Current Disney World Hotel Discounts:
Magic Is Here Walt Disney World Hotel Discount (40% for Annual Passholders, 35% for General Public) – through April 17, 2021.
VISA Cardholder Discount (Up to 55% off Hotel Rooms) through Early 2021.
PIN Code Discount (35% off Hotel rooms) through Summer 2021.
Park Tickets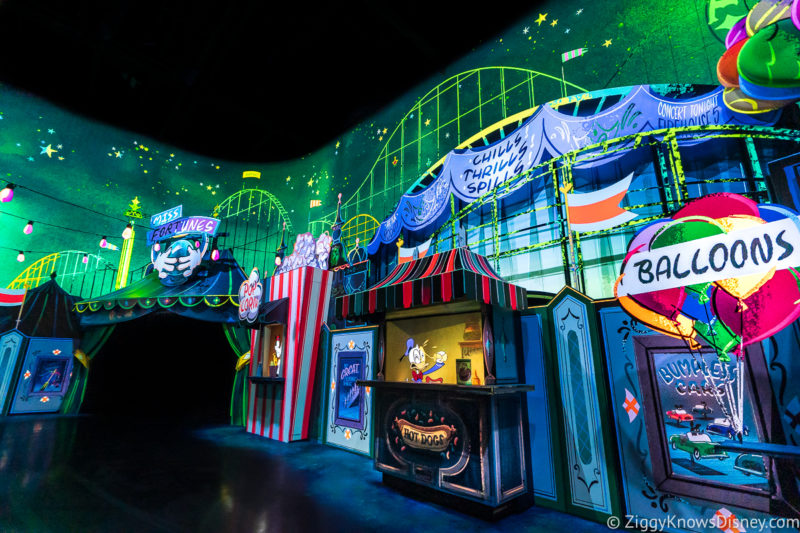 Single-Day park tickets in January fall under the Value season, so you won't be paying nearly as much as if you went during the Summer or holiday season. Prices for single-day Disney World theme park tickets range from $109 to $129 on most days, definitely on the lower end of the spectrum.
The most expensive day of the month for park tickets is on New Year's Day, and tickets are higher for Martin Luther King Jr. Day weekend too. Avoid those dates to save the most money.
The best way to take advantage of the discounts in January is to use an Authorized Disney Travel Planner. We recommend Show You the World Travel for all your trip planning needs. They are super helpful and the best part about it is they are FREE to use!
January 2021 Refurbishments and Construction
January is the biggest month of the year for refurbishments at Walt Disney World and there is a good chance one or two of your favorite rides could be shut down during your trip.
During the holiday season, Disney doesn't get a chance to close many attractions, and with the increased attendance and park hours during that time, when January comes around there are a lot of general maintenance that is required.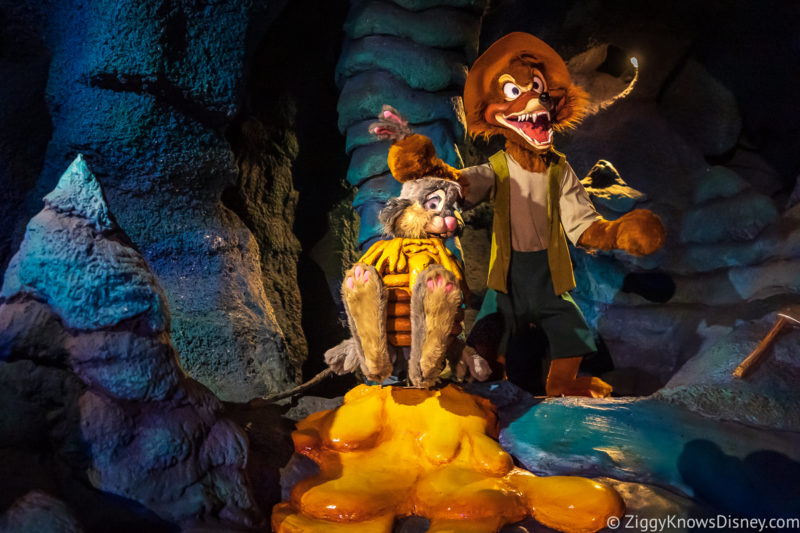 Both Splash Mountain and Kali River Rapids have refurbishments and are closed for at least part of the month. Keep up-to-date with what attractions are open in our Walt Disney World Refurbishment List so you won't be surprised when you get there.
The Magic Kingdom is full of refurbishments in January with The Walt Disney World Railroad, Tomorrowland Transit Authority PeopleMover, Tom Sawyer Island, and the Liberty Square Riverboat all closed. Kali River Rapids is also down at the Animal Kingdom. Take these into consideration when planning your trip.
Also, at least one of the two water parks will be closed in January. Disney uses he cold weather to do regular maintenance at Blizzard Beach and Typhoon Lagoon, so only one of them will be open with you go.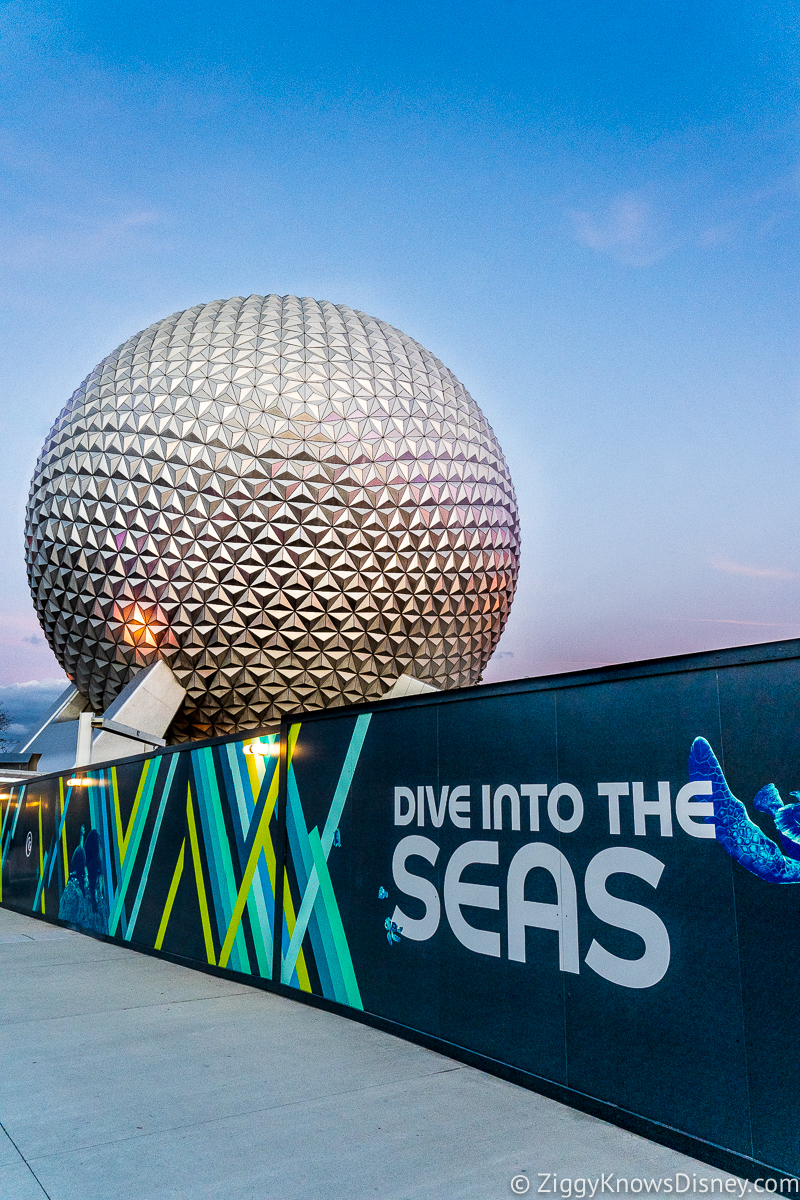 There is also a lot of construction in Walt Disney World at this time, and there will be for the next few years. The biggest project is the huge EPCOT expansion which is splitting Future World into 3 separate areas. The construction here will be going on until at least 2023.
Remy's Ratatouille Adventure and Space 220 are two of the projects we are most looking forward to as well as the new fireworks show "Disney Harmonious." None of them will be open by January 2021, but they could be ready by the Spring.
We wrote about these and more in our New Disney World Attractions post and we share everything coming to the parks in the next few years.
Tips
Here are our most important touring tips for the month of January.
1. Start Early and Stay Late
Park hours have been greatly reduced in January with fewer total hours in the day to ride your favorite attractions. That means waking up early and being at the parks for rope drop.
Doing this you'll be able to knock out some of the most popular attractions in the park early in the morning before the crowds come and the wait times increase.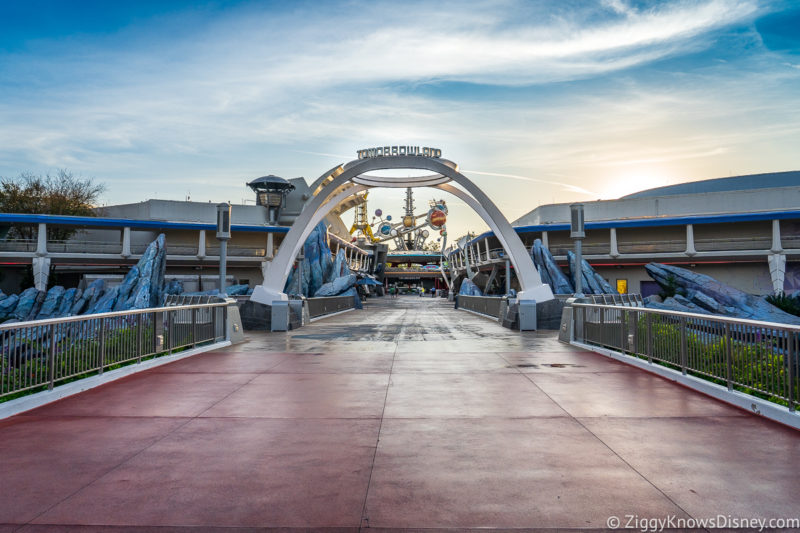 Most of the parks are open at least 30 minutes before the scheduled open time, so if the Magic Kingdom opens at 9:00 am, be there no later than 8:30 am.
All the parks close earlier in January too, so skip those afternoon naps if you can and stay in the parks until closing time. This is especially true at the Animal Kingdom since it closes the earliest of any park.
2. Plan Hollywood Studios
January is not a busy month in Walt Disney World, but Hollywood Studios is still the most crowded of the 4 theme parks and has not slowed down since Rise of the Resistance opened.
If you are at all interested in riding what is arguably the best attraction in Disney World, you need to know its special riding rules. It uses a Virtual Queue and not a traditional stand-by line.
Read our detailed post on How to Ride Star Wars Rise of the Resistance for more info. We have seen wait times improve for this attraction in recent months, but it still will take patience, skill and a little luck to be able to ride.
Hollywood Studios does empty out some in the afternoon, so if you don't get to the most popular rides in the morning, wait until later in the day.
3. Be Flexible