Attraction refurbishment news is coming fast and furious in the last few days and now we know that Splash Mountain in Disney's Magic Kingdom is undergoing refurbishment starting in January 2020.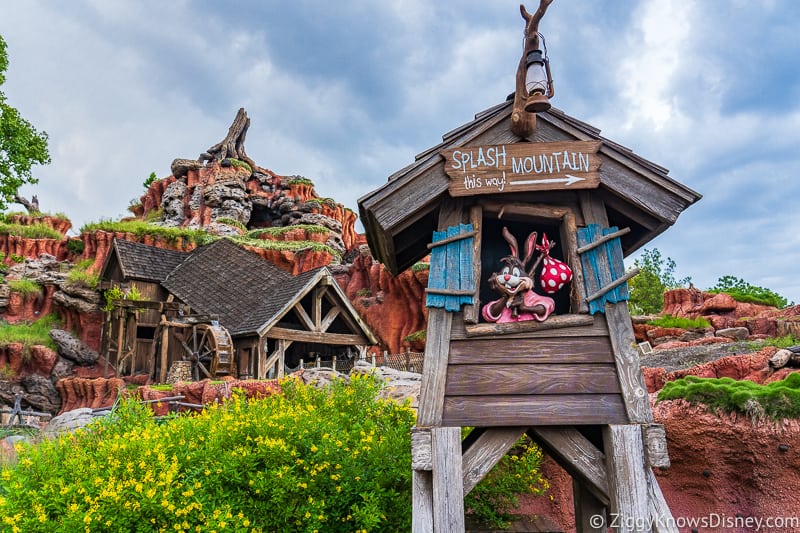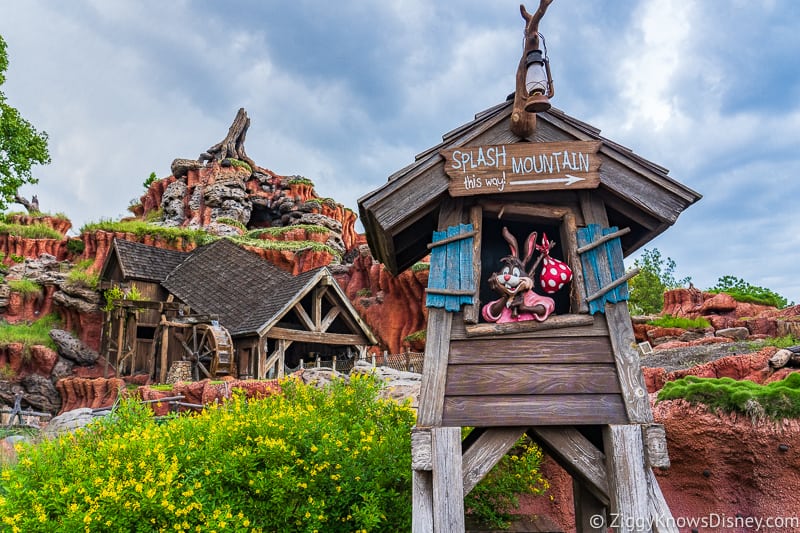 (UPDATE 1/26/20): Splash Mountain will be closed from January 6 to February 27, 2020, with the attraction currently scheduled to open back up on February 28, 2020.
The refurbishment is already underway with construction walls up around the attraction and the water has also been stopped.
From what we can tell, this is not a huge refurbishment and there won't be any structural changes to the actual ride, or scene changes either. There will be some aesthetic changes to the outside of the building, however, plus the regular maintenance that all the rides must go through.
Since the refurbishment has begun, we have seen scaffolding up on the outside of Splash Mountain, including the drop area. It looks like Disney is sprucing up the paint on some of the features in that area, and also re-sculpting some of the rockwork too. They want everything looking fresh for the 50th Anniversary, and this is a start.
Hopefully, they take the time to fix some of the broken animatronic figures in the ride that haven't been working for a while. The Brer Bear and Brer Fox animatronic towards the beginning hasn't been working for a while and neither has the alligator biting Brer Fox's tail at the end either.
January and February, of course, is a great time for Splash Mountain to close because those are two of the coldest months in Florida and being a water attraction where people get wet, the timing is perfect. In fact, Disney often tries to time their ride refurbishments with the weather if possible like in this case.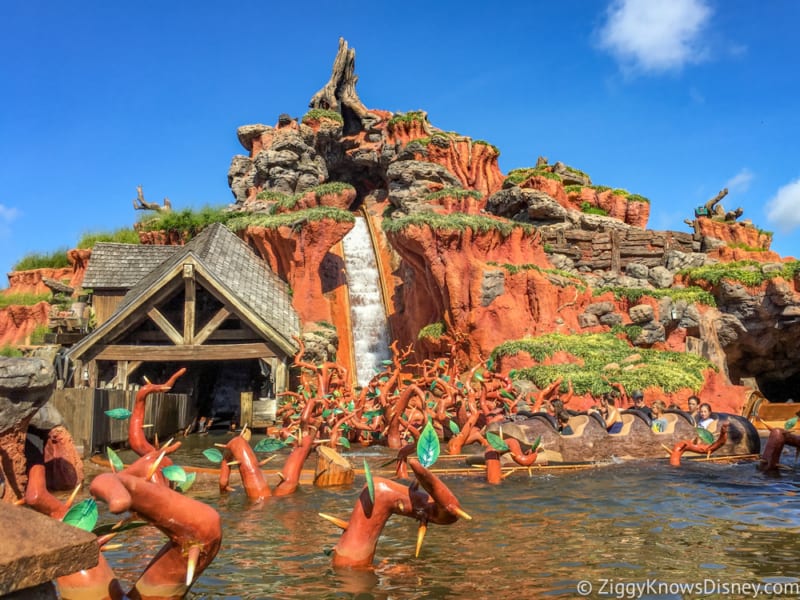 Obviously Disney can't shut down Splash Mountain until January because of the super busy months of November and December with all the holidays taking place. Therefore we get it in January.
Splash Mountain isn't the only ride getting a refurbishment in the coming months. Just recently we saw Test Track close down for a few weeks in January, which will be a bigger impact in that park than the Magic Kingdom.
And who the heck knows what's going on with Primeval Whirl over in Disney's Animal Kingdom. It's been down since June and has recently moved into "Seasonal Operation."
When we find out the exact details of the refurbishment to Splash Mountain we'll update you so stay here at Ziggy Knows Disney for the latest Disney news!
Your Thoughts:
I want to know what you think about Splash Mountain closing for refurbishment in January…
Does the timing of this closure affect you and your family?
How much do you love Splash Mountain?
Let us know in the comments section below!
If you enjoyed this article, as always I appreciate it if you'd share it with others via social media. I work hard at making this website into a useful resource for you and your family to plan your visit to the Disney Parks and I hope it can help you! Thanks 🙂