Refurbishment season is in the air once again in Walt Disney World and this time the popular Big Thunder Mountain Railroad is closing for refurbishment. But when exactly is it happening?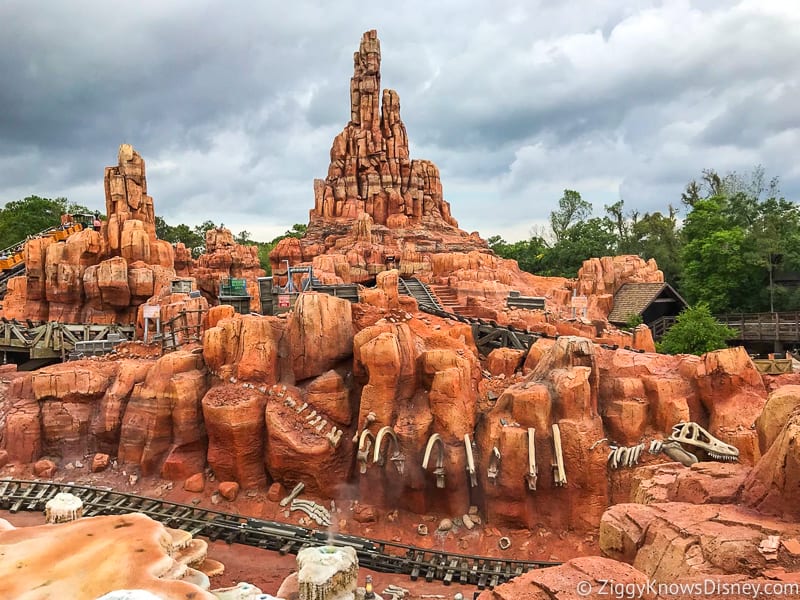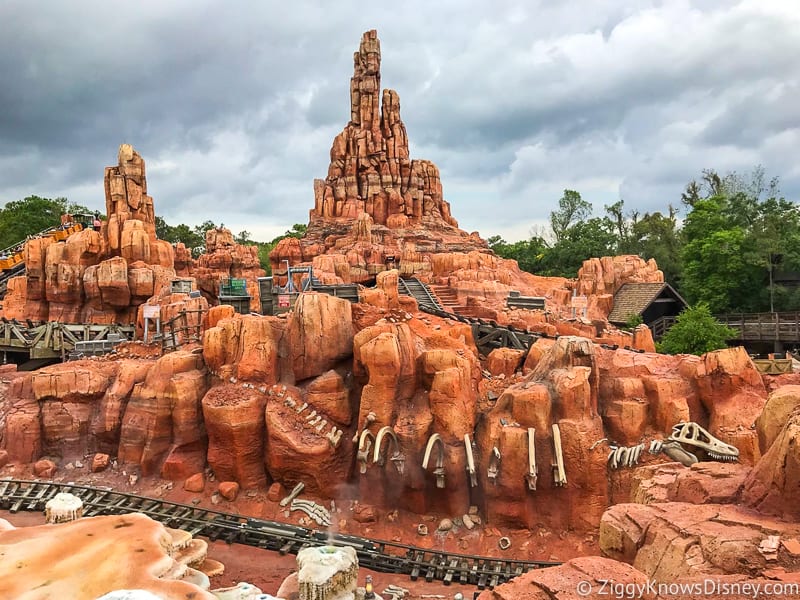 In this post we will talk about the refurbishment planned for Big Thunder Mountain Railroad in Disney's Magic Kingdom, when it might happen and what might be included in the project.
(UPDATE 5/19/21): Disney has just scheduled a short refurbishment for Big Thunder Mountain from June 7 to June 12, 2021, and reopening June 13, 2021.
Originally a bigger refurbishment for Big Thunder Mountain was planned, with enhancements being made to get the classic attraction ready for Disney World's 50th Anniversary celebration in October 2021.
Because of the Disney World closure however, that project never took place and Big Thunder Mountain reopened with the Magic Kingdom on July 11, 2020, and it has been open ever since.
Disney has not mentioned what this refurbishment is for, but it appears to be just regular maintenance and not something bigger or adding any additional show elements to enhance the ride.
A significant refurbishment to Big Thunder Mountain Railroad has been rumored for years now, with the projection mapping explosion sequence already found in Disneyland and Disneyland Paris being the highlight. We've been waiting for it to come to Florida, and it looks like it just might come before the 50th.
That would eventually be an awesome addition and bring one of guests' favorite attractions up-to-date.
It's very hard to say right now if a bigger refurbishment will ever happen with all the attraction budget cuts Disney has made since the parks closed down. They have put some of the bigger projects on hold for the time being.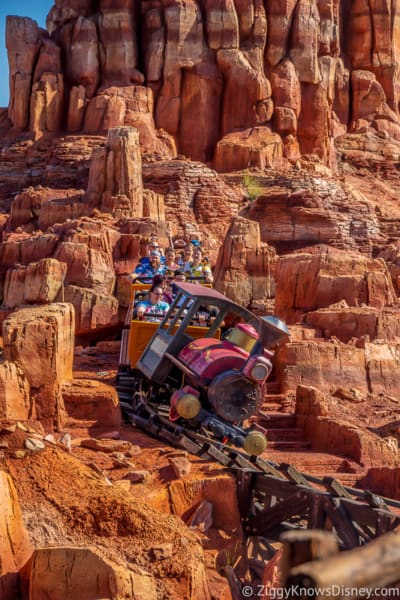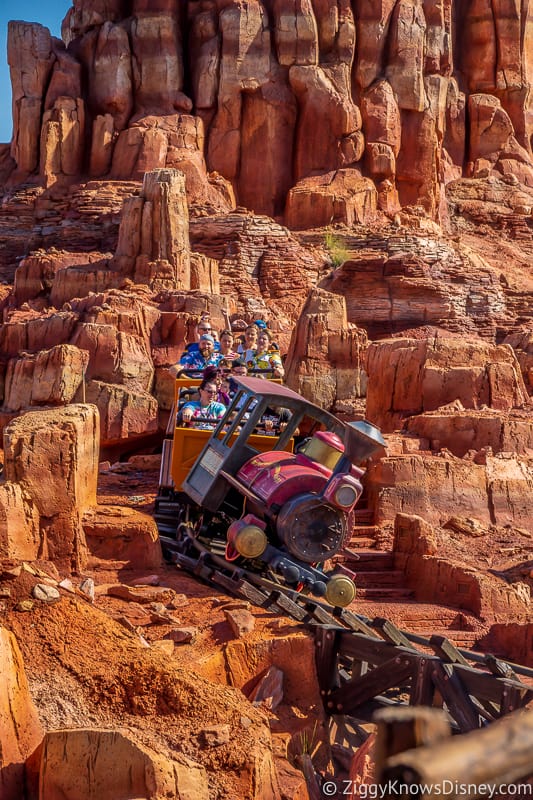 It's been a year of refurbishments in 2021 with the Jungle Cruise getting a big refurbishment and even adding new scenes to the ride. We've also see the return of the Tomorrowland Transit Authority PeopleMover finally.
As far as rides go, we are still waiting on more info about Splash Mountain transforming into a Princess and the Frog ride and that should be coming soon.
However, we do know about The Incredibles-themed Rooms coming to the Contemporary Resort and the Moana-themed Rooms coming to the Polynesian Resort.
In Disneyland Snow White's Scary Adventures, the Haunted Mansion and Indiana Jones Adventure were all scheduled to close for parts of the year.
Stay tuned here at Ziggy Knows Disney for the latest updates, as we fill you in as soon as we find out more details.
Check out the Full List of Disney World Ride Closures and Refurbishments to see what other projects are going on.
Your Thoughts
I want to know what you think about a Big Thunder Railroad Mountain refurbishment…
What modifications would you like to see on the ride?
Let us know in the comments section below!
If you enjoyed this article, as always I appreciate it if you'd share it with others via social media. I work hard at making this website into a useful resource for you and your family to plan your visit to the Disney Parks and I hope it can help you! Thanks 🙂