If you aren't the biggest fan of the current version of Test Track, I have some really good news for you. Disney has announced that a reimagining of Test Track is coming to EPCOT in the near future!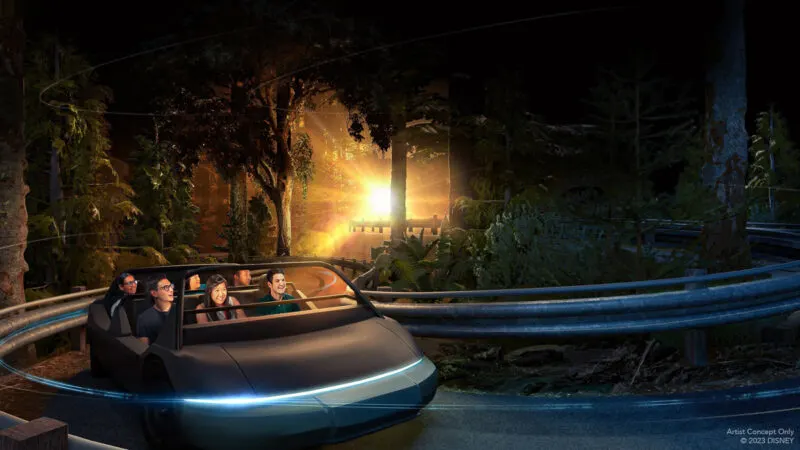 A lot of fans have been disappointed with Test Track 2.0 since its debut in 2012 and so now Disney will get a chance to right all the wrongs with Test Track version 3.0. And it's paying homage to the original attraction located in that building…World of Motion!
In this post, we will explain everything we know about the new Test Track attraction coming to EPCOT including what could change with this renovation and when we can expect it to open. We will also cover our thoughts on the change (we're ecstatic btw) and what it means for the park moving forward.
This news comes from "A Celebration of Disney Parks, Experiences and Products: Yesterday, Today and Tomorrow" presentation at Destination D23 on September 9, 2023. Disney Parks, Experiences and Products Chairman Josh D'Amaro offered a sneak peek at the attraction, and everything else coming to the EPCOT in the coming months and years.
Along with Disney Imagineer Chris Beatty, they announced that Disney Imagineers as well as teams from Chevrolet are working together on this next iteration of Test Track and they are reaching back into history, taking inspiration for the new version from the classic attraction World of Motion.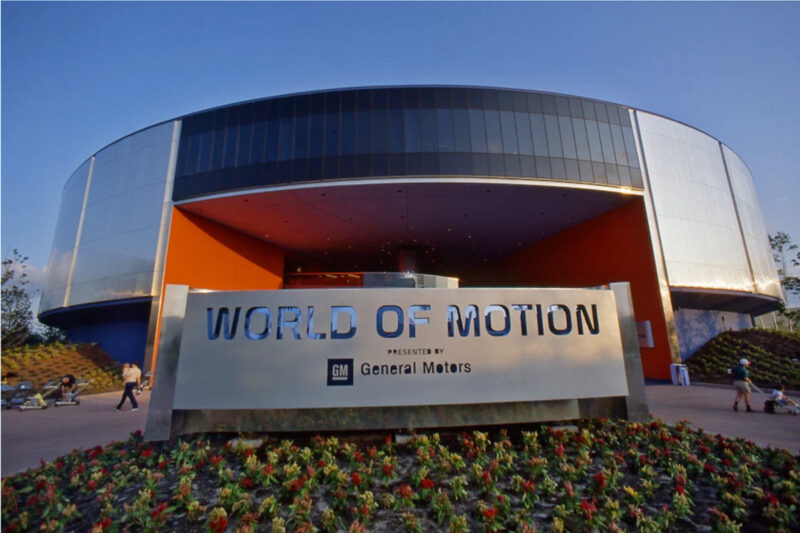 Not too many details have been announced at this time, but we did get a cool concept art image that shows a potential scene from the new iteration.
One thing we did notice in the concept art is that it looks like Test Track may be leaving its combustable engine roots and moving into the EV era.
As far as the ride system and vehicles, don't expect anything to change there. The first two versions of the attraction have used the same cars and track, and we expect that to stay the same here as well. For example, in the art we can see a scene where the car is going up a hill with a curved road that looks like the one currently in the ride.
What we can expect to change are the story of the ride, the show scenes, and the attraction queue.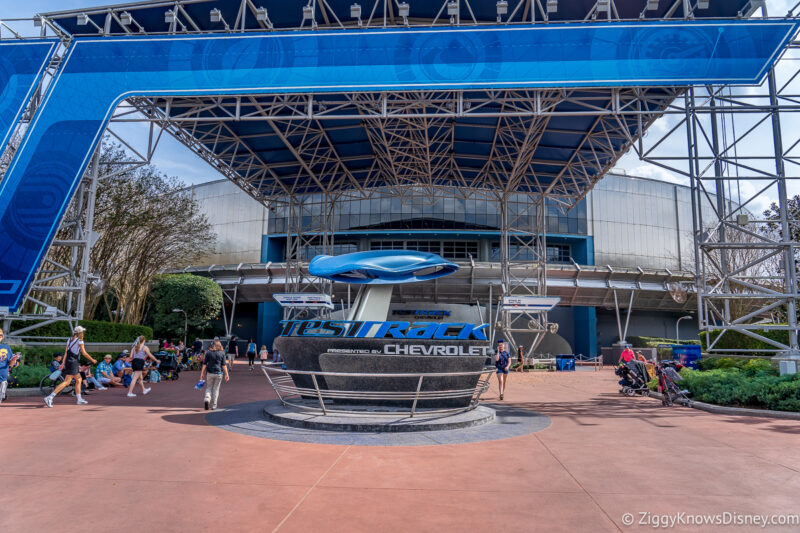 The current version of Test Track opened in December 2012 replacing the original version which debuted on March 17, 1999. Version 1.0 was sponsored by GM and it took riders on a simulated excursion through the rigorous testing procedures that GM uses on their cars before putting them into production.
I'm not going to go into all the reasons here, but that version of the ride was infinitely better than the one we have now which is a stripped-down shell of the original attraction and pretty boring until you get to the final high speed stage.
The queue was much more interesting as you got to see all the different cars and the testing methods they use on them to get them road-ready. I loved the crash dummies!
Instead of the awesome pre-show we got a useless room where you create your own "sim cars" which have absolutely no bearing on the attraction itself except for some meaningless testing numbers while riding on the "sim track."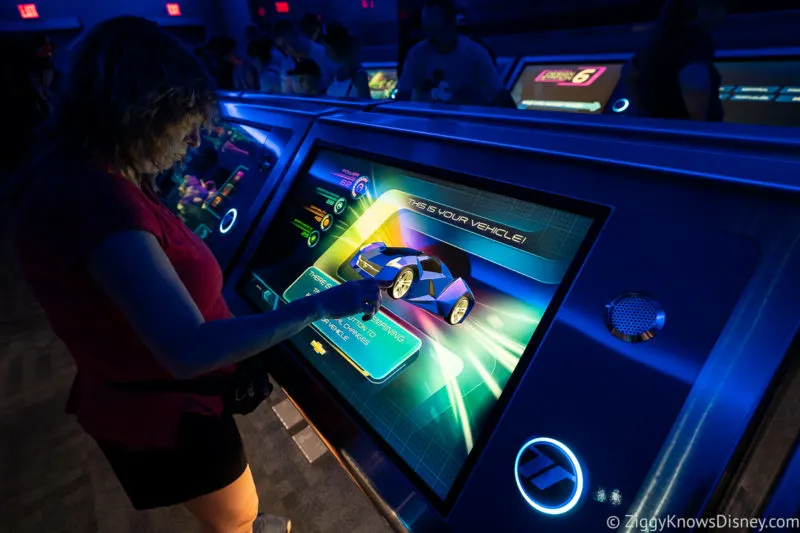 Then on the ride itself we lost the heat and cold chambers, the testing robots animatronics, and the much more interesting model city. Instead we were given empty rooms and poorly designed "futuristic" roads, and pretty much zero special effects or things of interest to look at during the ride. Plus it completely lacks any personality.
Did I say I wasn't going to get into why the current version stinks?
I guess it's plainly obvious that we love the idea of re-doing Test Track as almost anything they can do to it will be better than what is there now. Test Track 3.0 will still be sponsored by Chevrolet, but we are confident that Disney Imagineers have learned from previous mistakes and will do it right this time.
The fact that version 2.0 is only 11 years old and they are already doing a major renovation tells you all you need to know. More so than from Disney, I think the pressure is coming from Chevrolet to do it since they are the ones paying for the attraction and they will make sure it actually get built.
Other rides like Journey Into Imagination with Figment have been around for 20 years but are still waiting for refurbishments even though guests have voiced their displeasure now for years.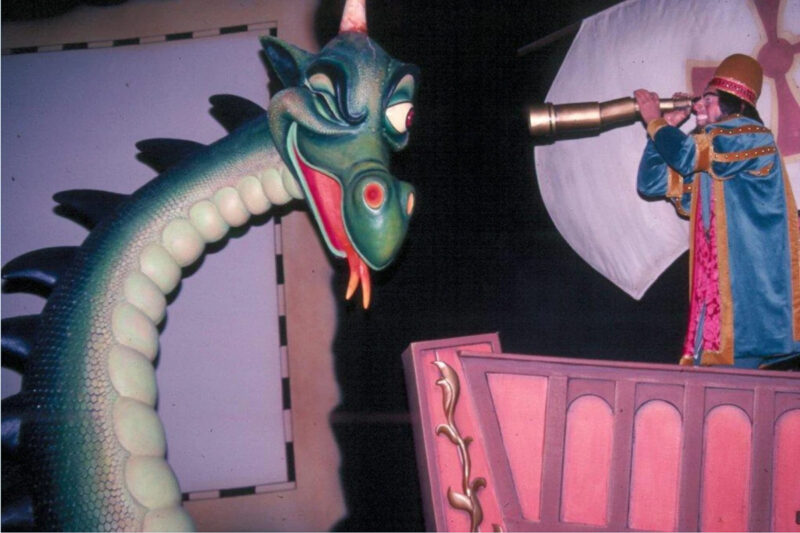 In any case, to see Disney taking action with Test Track is extremely positive, and frankly, something I wasn't expecting at all in the next couple of years.
We also love the fact that the new version will be inspired by World of Motion. Anything that gives us that old-school EPCOT Center vibe is 100% welcome in my book. World of Motion was full of humor, so is that what Disney means when they are taking inspiration from this original attraction?
I don't see them going all-out with gags similar to World of Motion, but adding some laughs to the new version would be a welcome addition, and a stark contrast from the cold and impersonal attraction it is replacing.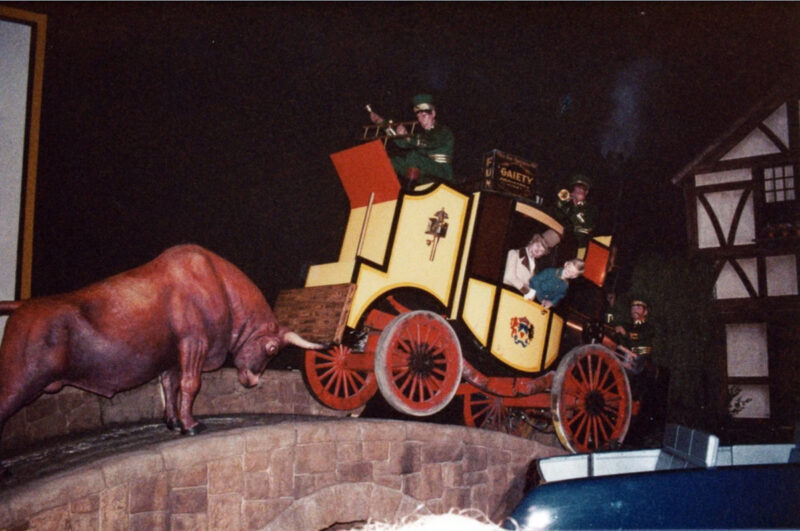 So when will Test Track 3.0 open? At this point we do not have an exact opening date for the new ride or a closing date for the current version.
We don't have any insider info on this, but if I were to take a wild guess, it makes sense to start working on the Test Track reimagining sometime in 2024. The last time they went from Test Track version 1.0 to version 2.0 it took 9 months, but I think this time it may take a little longer.
The last time they did way more taking things out of the ride than putting new stuff into it, and I would imagine that this time it could be more details incorporated into the design, which may take a little longer.
Disney usually does an annual refurbishment to Test Track in January/February anyway, so that would be a good time to start the reimagining for the upcoming version. I doubt they will close it before the holiday season, so don't be worried if you will be visiting then, but Winter 2024 is definitely on the table.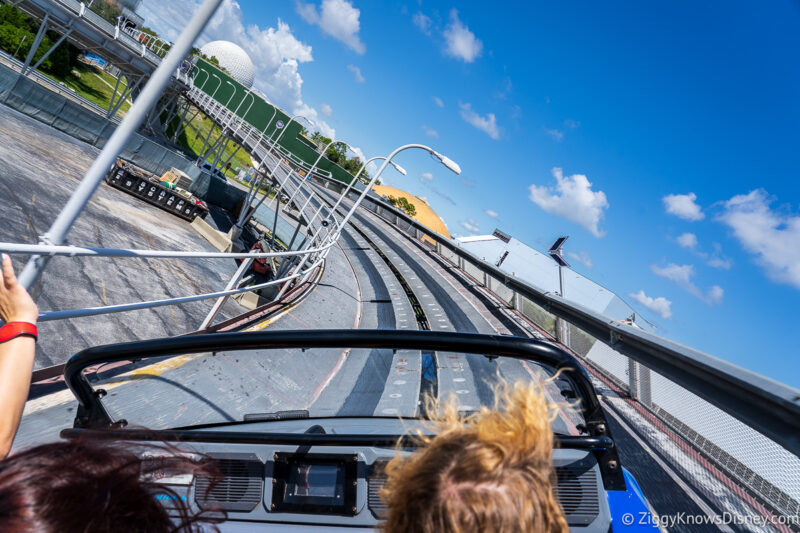 A renovation could take around 1 year to complete depending on what exactly they are doing to it. So if it is closing in Winter 2024, I wouldn't expect the new version of Test Track to open up anytime before the Holiday Season 2024, or possibly later.
All of this is assuming that Disney Imagineers have a set plan for the reimagining, all the details have been worked out, and the project has actually been green-lit by Disney executives. If not, it may not get started until later in 2024, which puts a 2025 opening on the table.
I do think that the plan of reimagining Test Track has been green-lit and the project is absolutely a go, and is being funded by Chevrolet. However, all the details around it may not be ironed out and that could take some time.
Disney is currently working on a similar project replacing Splash Mountain with Tiana's Bayou Adventure, and that was announced all the way back in 2020 and isn't expected to open until late 2024.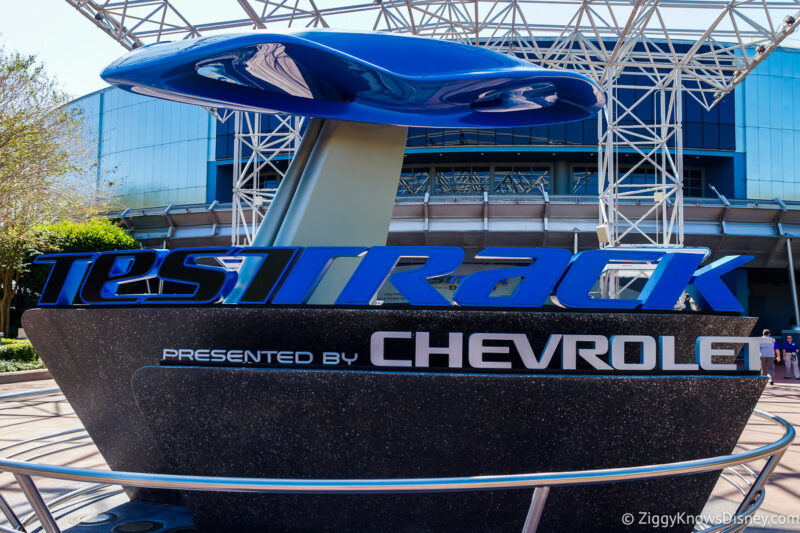 That is a much more complicated ride system to deal with so I don't expect Test Track to take that long, but Disney may have made the announcement early without all the details of the ride worked out just to build some excitement for the future of a park that has been in rough shape in recent years.
That wraps up our look at the new Test Track reimagining. One thing is for sure, it's definitely going to be one of the most anticipated new attractions coming to Disney World in the next few years. We'll update you more here as soon as Disney shares some more details about the show, so stay tuned!
Also, don't forget to sign up for our FREE Weekly E-Mail Newsletter. There we bring you the latest updates on Walt Disney World as well as vacation planning tips. You can sign up here: Join our E-Mail Newsletter
In the meantime, here are some of our most popular planning guides for your trip to Walt Disney World:
Your Thoughts
I want to know what you think about a new version of Test Track coming to EPCOT…
Are you excited about it?
Would you prefer that stay as the current version of the ride?
Let us know in the comments section below!