Mears Connect has just announced prices and reservations for shuttle service to Walt Disney World. This is an option for guests who can no longer take Disney's Magical Express now that it is being closed down in 2022.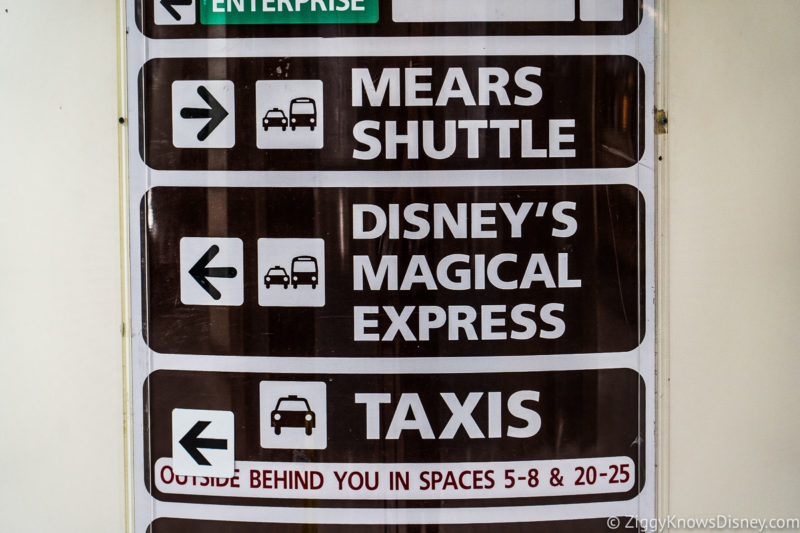 In this post, we will go over everything you need to know about Mears Connect including how the service works, how much it costs, and how to make reservations to get to your Disney World Resort hotel.
We know that many of our readers are upset since Disney announced they are discontinuing the popular Disney's Magic Express service. For guests coming into Orlando International airport and going directly to Walt Disney World, this was often the most convenient and cheapest way to get to your hotel.

Disney's Magical Express also offered easy luggage delivery upon arrival at the Orlando International Airport as well as Resort Online Check-In at departure. Magical Express is no longer running for arrivals starting January 1, 2022, and the last day for return transportation to Orlando International Airport is on January 10, 2022.
Unfortunately, that means guests now are forced to look for another option. That's where Mears Connect comes in.
What is Mears Connect?

Mears Connect is a shuttle service that offers transportation back and forth from Orlando International Airport and the Walt Disney World Resort. It works much in the same way as Disney's Magical Express does, in fact, Mears is actually the company that runs the Magical Express bus service.
Mears is the largest transportation company in the Orlando area and they also provide coach buses, taxi service, and luxury shuttles.
"Mears Connect" will provide a fast and convenient transportation service for visitors in high occupancy vehicles, thereby reducing traffic and lowering environmental impacts. Guests can expect scheduled service, luggage handling, convenient airport terminal staging, and return trips from resorts to the airport.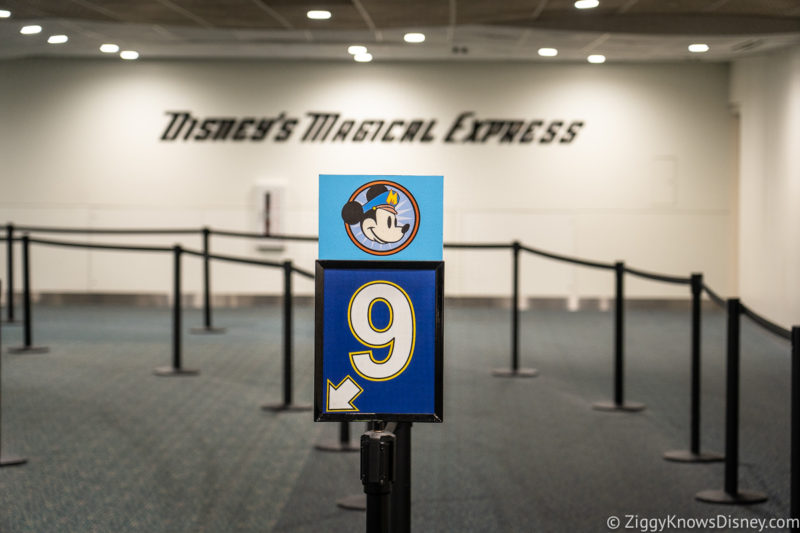 "We plan to offer the same level of experience, service, and convenience we've provided for the last 16 years, on behalf of our longtime partner, as returning guests and first-time visitors can expect nothing less," said Roger Chapin, a Mears spokesman.
"It is important for visitors to know they still have many of the same safe transportation options for their Orlando visit, all offered by the same company who has been providing seamless, economical, and hassle-free transportation for decades."
The Mears Connect service to Walt Disney World starts January 1, 2022.
Here are some of the benefits of using Mears Connect from their website:
Quick access to Mears Connect once you land
Limited wait time to board
Entertainment for you and your party while you ride
Spacious, comfortable seating
Unparalleled Safety
An arrival souvenir
Limited stops to your hotel/resort
Clean, sanitized vehicles
Professional, friendly drivers
How Much Does Mears Connect Cost?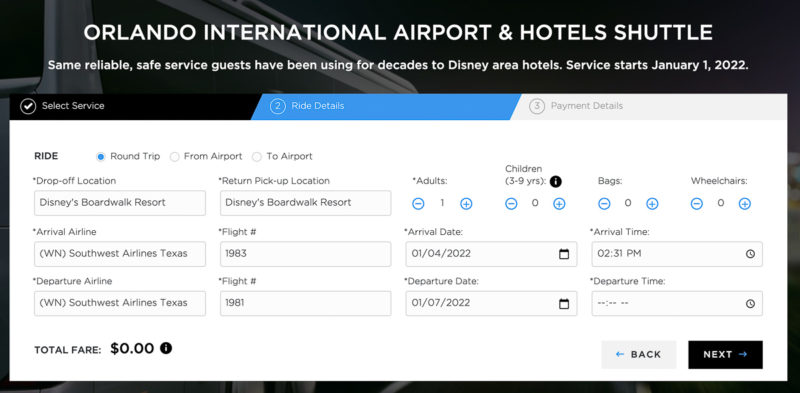 Prices for Mears Connect vary depending on the date and type of transportation you choose. However, starting January 1, 2022, there is a limited-time introductory rate good for all dates in the immediate future.
The two transportation options are Standard and Premium.
Standard Service (One Way) – $16 per adult, $13.50 per child
Standard Service (Round Trip) – $32 per adult, $27 per child
Premium Service (Round Trip) – $200 for 4 guests, $55 per additional passenger.
Standard service is a shared-ride shuttle (bus or van) and is the most economical solution. It is also the slowest since it is not direct to your hotel and you will have to make multiple stops for other guests along the way to your hotel. Departure is guaranteed within 20 minutes of your check-in at the Mears Connect guest reception.
Premium service is a much faster solution and gets you to your destination faster not having to make extra stops. However, you are going to pay more. There is also no wait time after checking in which will save you another 20 minutes.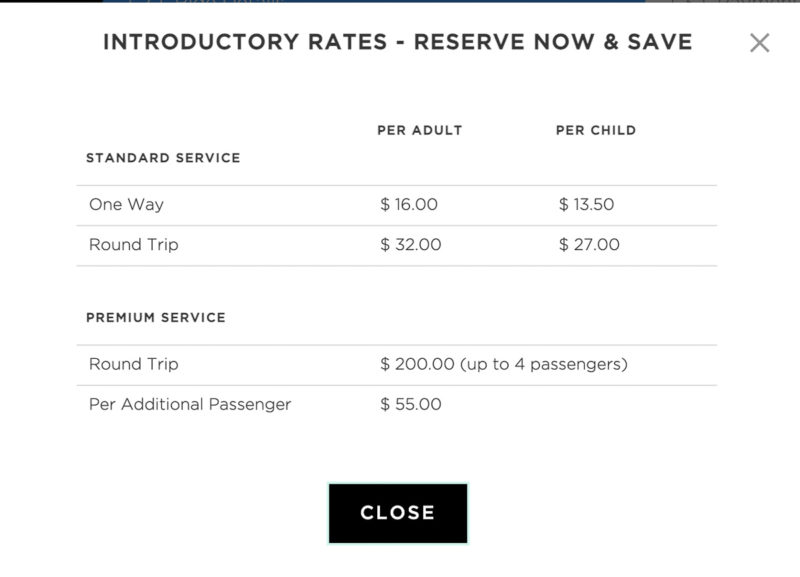 The listed prices also include all tolls and extra surcharges, so the final price is what is listed on the website.
As of this writing, the listed prices are the same for all dates, including holidays and weekends. No mention of how long these introductory prices will last but expect them to be the same for much of 2022.
To make a reservation go to the Mears Connect website here.
Participating Hotels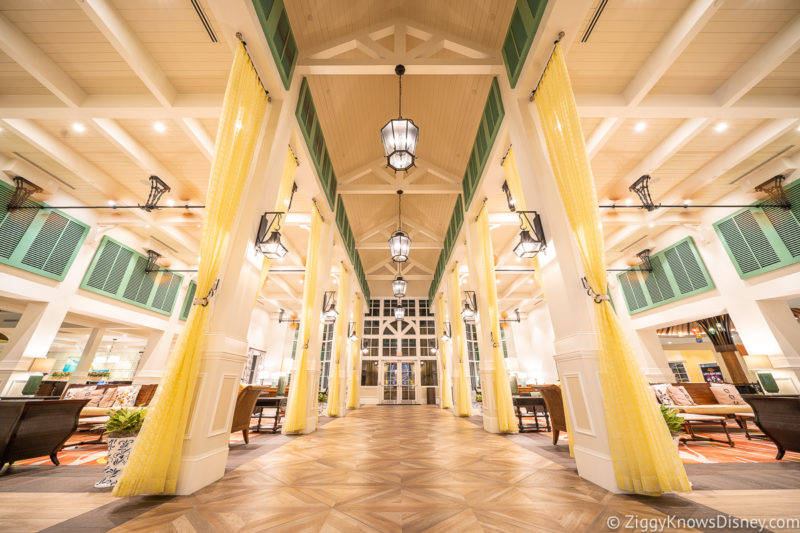 In order to use the Mears Connect service to Walt Disney World, you need to be staying at a participating hotel. All of the Walt Disney World Resort hotels are included, as well as many on-site third-party hotels, and a couple of off-site ones as well.
Here is a list of all participating hotels:
Walt Disney World Resort Hotels:
Disney's Animal Kingdom Lodge
Disney's Animal Kingdom Villas – Kidani Village
Disney's Animal Kingdom Villas – Jambo House
Bay Lake Tower at Disney's Contemporary Resort
Disney's Beach Club Resort
Disney's Beach Club Villas
Disney's BoardWalk Inn
Disney's BoardWalk Villas
Boulder Ridge Villas at Disney's Wilderness Lodge
Copper Creek Villas & Cabins Disney's Wilderness Lodge
Disney's Contemporary Resort
Disney's Grand Floridian Resort & Spa
The Villas at Disney's Grand Floridian Resort & Spa
Disney's Old Key West Resort
Disney's Polynesian Village Resort
Disney's Polynesian Villas & Bungalows
Disney's Riviera Resort
Disney's Saratoga Springs Resort & Spa
Disney's Wilderness Lodge
Disney's Yacht Club Resort
On-Site Third Party Hotels:
B Resort & Spa Lake Buena Vista
Four Seasons Resort Orlando
Hilton Orlando Buena Vista Palace
Hilton Orlando Lake Buena Vista
Holiday Inn Orlando
JW Marriott Orlando Bonnet Creek Resort
Shades of Green
Signia by Hilton Orlando Bonnet Creek
Waldorf Astoria Orlando
Walt Disney World Swan Hotel
Walt Disney World Swan Reserve
Walt Disney World Dolphin Hotel
Wyndham Grand Orlando Resort Bonnet Creek
Wyndham Lake Buena Vista
Off-Site Third Party Hotels:
Gaylord Palms Resort & Convention Center
Orlando Marriott World Center
At least guests who are not staying on-site at Walt Disney World now have another option for transportation to and from the Orlando International Airport. It's just another reason why guests who are looking to save money should consider staying at a third-party hotel instead of shelling out the extra money to stay on property.
Is Mears Connect a Good Way to Get to Walt Disney World?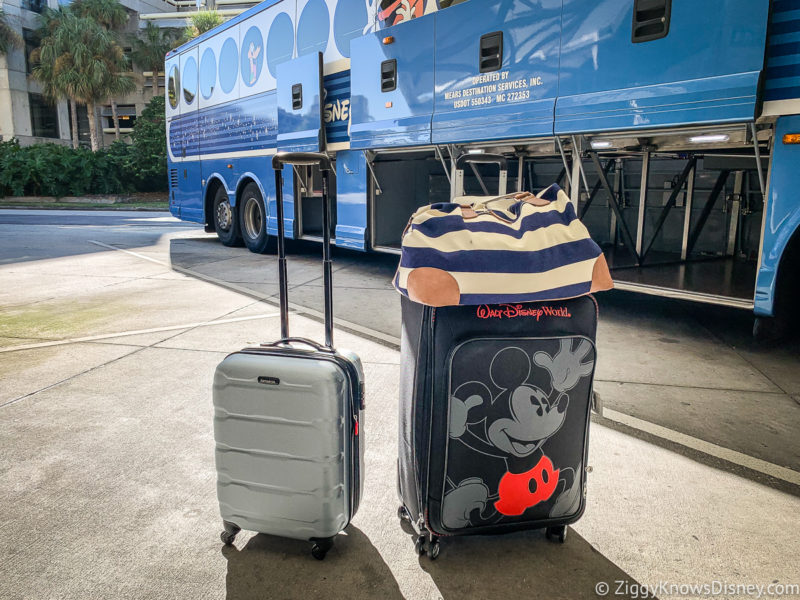 Now comes to the part that matters, whether using the Mears Connect service is a viable solution for families visiting Walt Disney World.
It's true that with Disney's Magical Express discontinuing service, there is room for another transportation option to give guests more options. If you are going to be spending days outside of the "Disney bubble" we think renting a car is really the best option and will be much more convenient for you.
However, Mears Connect is primarily competing with ride-sharing services like Uber and Lyft. In recent years, they have grown exponentially and have become the preferred transportation method on a vacation of anyone under 60, and many over that age.
When Disney's Magical Express service was running, it didn't make a ton of sense to take an Uber or Lyft to get to your hotel since it was free of charge. The only reason was to save some time, but most guests prefer free when they can get it. The free luggage pick-up and delivery were also incredible advantages for the Magical Express.

Obviously, Mears Connect is not free, and a family of 4 is looking at a minimum of $118 round trip to and from the Walt Disney World Resort and the Orlando International Airport.
When you compare that price to Uber or Lyft at around $30-$40 each way, it's hard to make a case for why you should choose Mears.
Things get closer in price if you only have 2 people in your group. In that case, you are talking about $64 round trip for 2 adults, which puts it right in line with an Uber.
Besides the lower cost, using a ride-sharing service is also going to save you a bunch of time since you can just walk outside, grab an Uber in less than five minutes and be on your way. It also brings you directly to your resort instead of having to make other stops.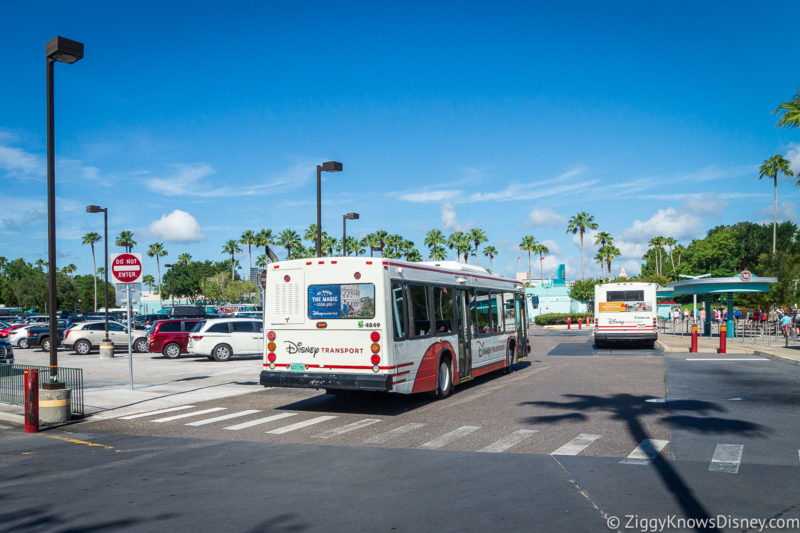 The only way a Mears Connect shuttle might make sense is if you are traveling to Disney World solo. In that case, you will pay half the amount of money it takes to get to your hotel in an Uber, you just won't get there as quickly.
We are happy with the new Mears Connect service, and that guests now have another option. We are confident in Mears' ability to offer a quality and trusted transportation service to Walt Disney World. While not as many guests will use it when compared to a ride-sharing service or the old Magical Express, it will have its place for a certain category of guests.
Your Thoughts
I want to know what you think about the Mears Connect shuttle service…
Would you take this from the Orlando International Airport to Walt Disney World?
What is your preferred transportation from the airport?
Let us know in the comments section below!
If you enjoyed this article, as always I appreciate it if you'd share it with others via social media. I work hard at making this website into a useful resource for you and your family to plan your visit to the Disney Parks and I hope it can help you! Thanks 🙂