Tours at Walt Disney World are one of the most fun, and unique experiences you can have in the parks and are a blast for guests of all ages. The only problem is they have been suspended since the parks closed in 2020. So when are tours coming back to Disney World?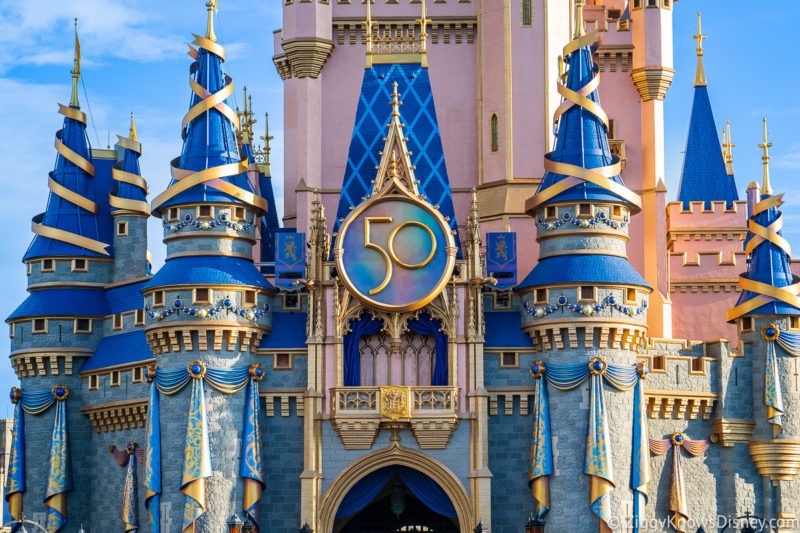 Thankfully, you don't have to wait very long. In fact, tours are coming back to Disney World in 2022, and we've got the scoop and everything you can expect the next time you experience one.
At the moment, Disney has announced 5 tours coming back to the theme parks starting February 6, 2022. That's not even close to all of them, but at least it's a start.
In this post, we are going to talk about which tours are returning, why the tours stopped running in the first place, and what they will be like when they reopen.
Despite what many families think, the Disney theme parks are not all about going on attractions and eating. Especially for the guests who have been to the parks a thousand times, tours give you a fresh perspective on the parks and let you see their inner workings and what goes on behind the curtain.
In fact, some of our most memorable moments at Disney World have been going behind the scenes with these tours. We've learned so much about the parks we never would have known.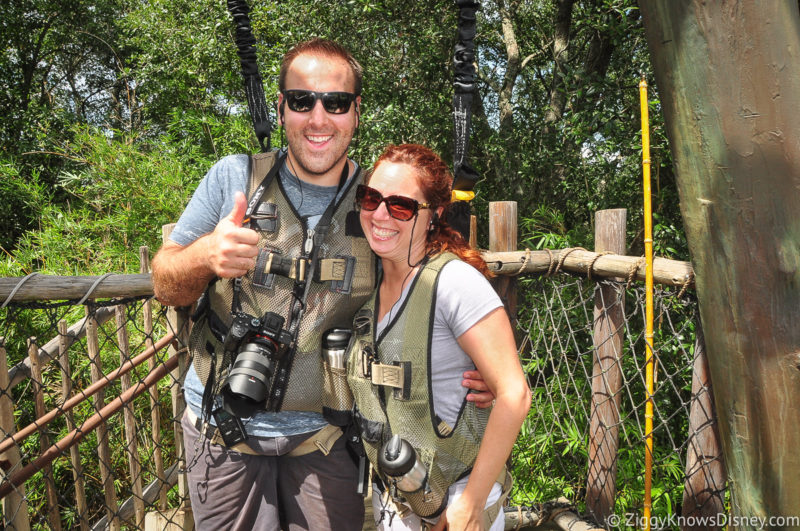 Whether you are going to the Magic Kingdom, EPCOT, Hollywood Studios, or the Animal Kingdom, there is a tour for every member of your party.
We'll keep this post updated so we can inform you when more tours start opening back up again, which hopefully will help in the trip planning process.
Before we get started, read our post on Disney World Reopening FAQs to learn about all the new changes in the parks you need to know about.
Also, don't forget to sign up for our FREE Weekly E-Mail Newsletter. We will update you as soon as we know when more tours are coming back to the parks, and share the latest vacation planning tips. You can sign up here: Join our E-Mail Newsletter!
The Official Announcement from Disney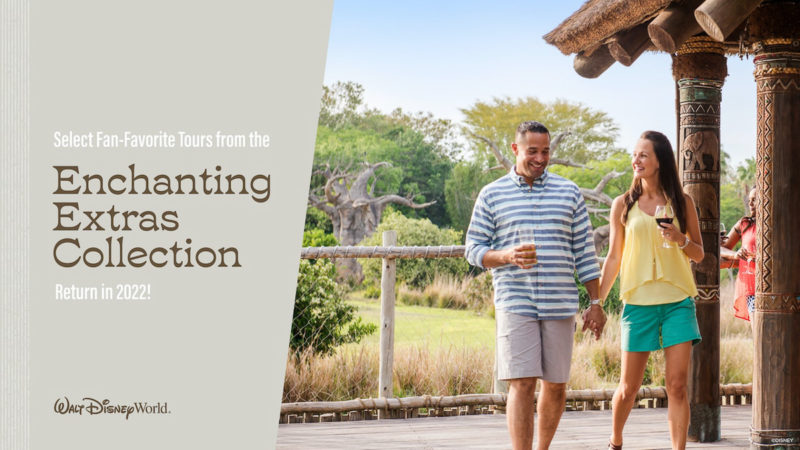 Since we are in the middle of the Walt Disney World 50th Anniversary, Disney is trying to bring back more of its normal offerings that have been missing from the parks over the last couple of years.
Just in recent months, we've seen many of our favorites return to Disney World including:
Suspiciously missing from that list have been the tours. Now they are coming back in what Disney is calling the "Enchanted Extras Collection."
Here is the latest press release from Disney:
"For those of you with a love of animals, adventure and the outdoors – and those seeking to discover how Walt Disney's vision, innovation and creativity brought Magic Kingdom Park to life – things are about to get a lot more exciting with the return of some of our fan-favorite tours from our Enchanting Extras Collection!"
"Guests who want to get even closer to the magic of nature and Disney now can book a number of tours as we continue our phased approach to bring back these world-class offerings and experiences. Looking for the perfect holiday gift idea you won't soon lose or forget?"
"Putting together your bucket list for the new year and looking to add some excitement? Making a resolution to spend more time outdoors? Then try one of the following tours available for booking and returning beginning Feb. 6, 2022."
Which Tours are Returning to Disney World?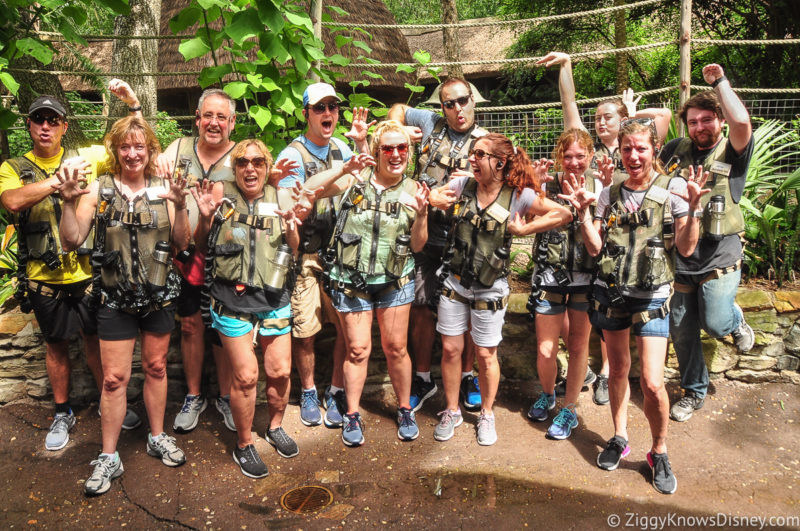 Usually, each of the 4 Walt Disney World theme parks has anywhere from 5 to 10 tours offered to guests. These are in addition to the normal theme park experience offering something unique for guests to enjoy.
Since bringing back tours is just in the early stages at this point in time, the number of them running is limited. We will likely hear about more of them returning in the coming weeks and months.
Let's look at all the tours coming back to each park:
Magic Kingdom
Right now there is only one tour running at Disney's Magic Kingdom:
Disney's Keys to the Kingdom
This is by far the most popular tour in the park, so it makes sense they bring this one back first. If it goes well, we can see more following in the near future.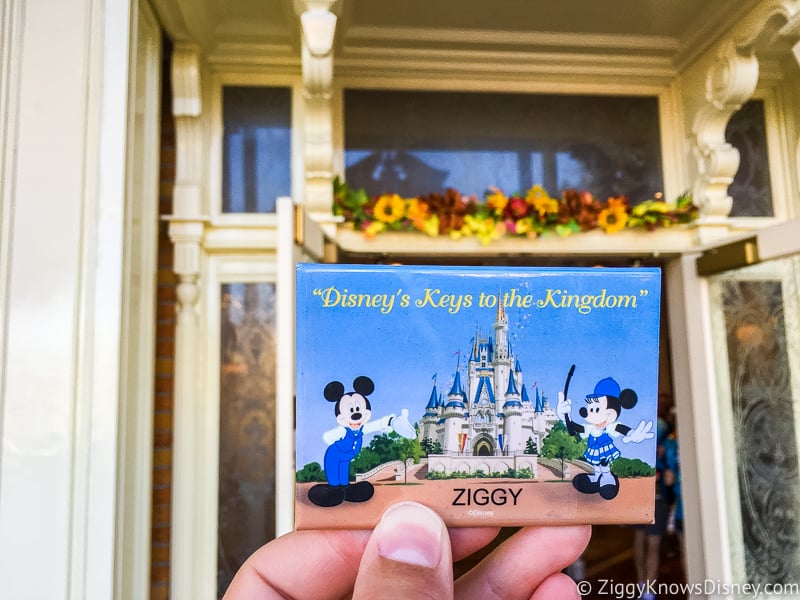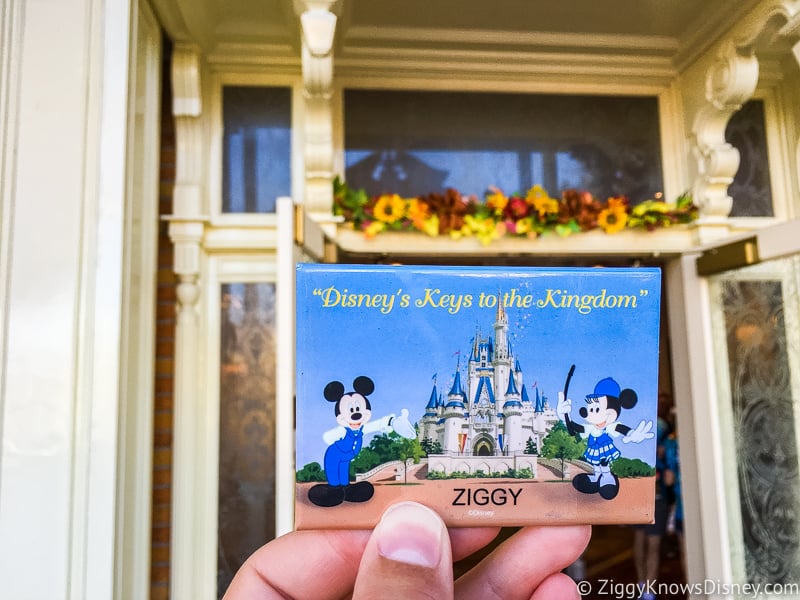 Disney's Keys to the Kingdom
Unlock the fascinating history of Magic Kingdom Park, where fantasy reigns, and gain backstage access to legendary hidden areas on this five-hour walking tour! Access the underground "Utilidor" service tunnels, learn hidden secrets of classic attractions, enjoy a delicious lunch and so much more on this backstage tour of the most iconic theme park at Walt Disney World Resort.
Animal Kingdom
Right now there are 4 tours coming back to Disney's Animal Kingdom park:
Caring for Giants
Savor the Savanna: Safari Experience
Up Close with Rhinos
Wild Africa Trek
Each of them is amazing and perfect if you or anyone in your family are animal lovers.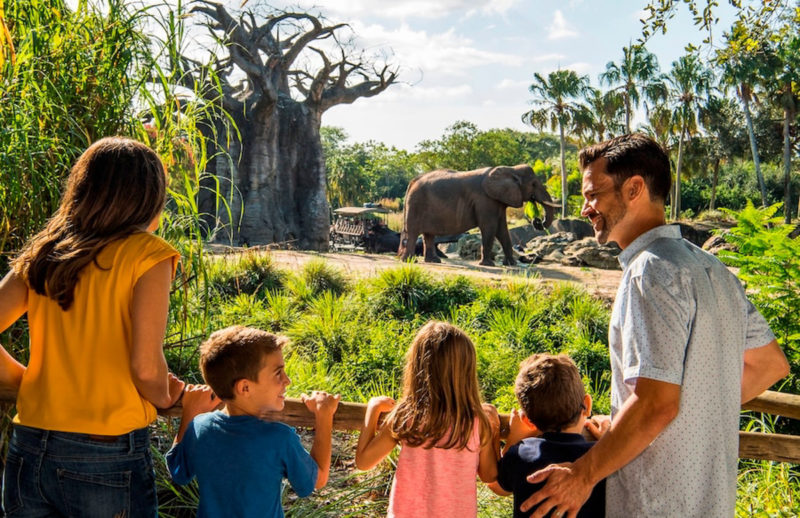 Caring for Giants
Delve into the wondrous world of the largest inhabitants of Disney's Animal Kingdom Theme Park during this 60-minute tour for an experience you'll never forget. Meet with a knowledgeable guide who will provide insight into the inner workings of our African elephant herd and share a glimpse into the day-to-day care for these amazing animals.
Learn how Disney's conservation efforts are dedicated to the preservation of wild elephant populations around the world as you observe these gentle giants from a private, backstage viewing area!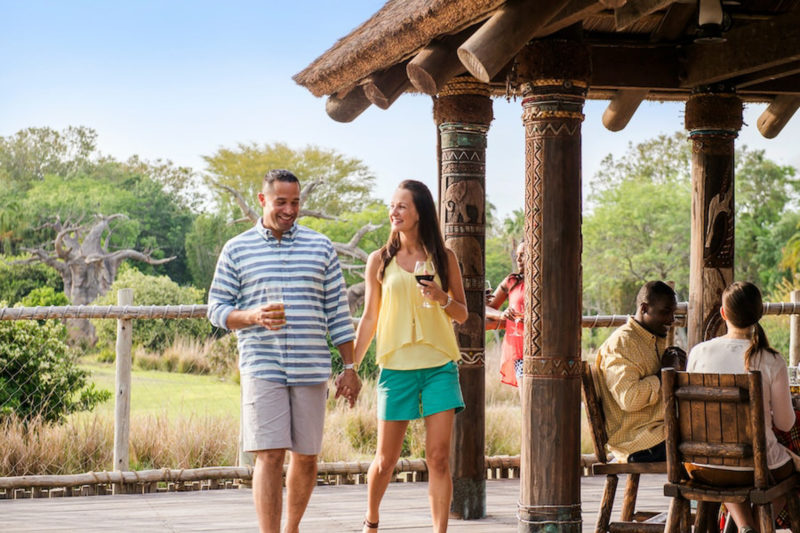 Savor the Savanna: Safari Experience
Is all of this excitement making you hungry? Then explore the sights, sounds – and TASTES – of Africa on Disney's Animal Kingdom's Savor the Savanna tour available for booking later this month.
Indulge in a sampling of African-inspired cuisine, paired with a selection of regional beer and wine offerings, as you gaze out across the Harambe Wildlife Reserve. And listen as a private guide shares tales of the unique residents who inhabit the reserve and the special animal care provided at the park.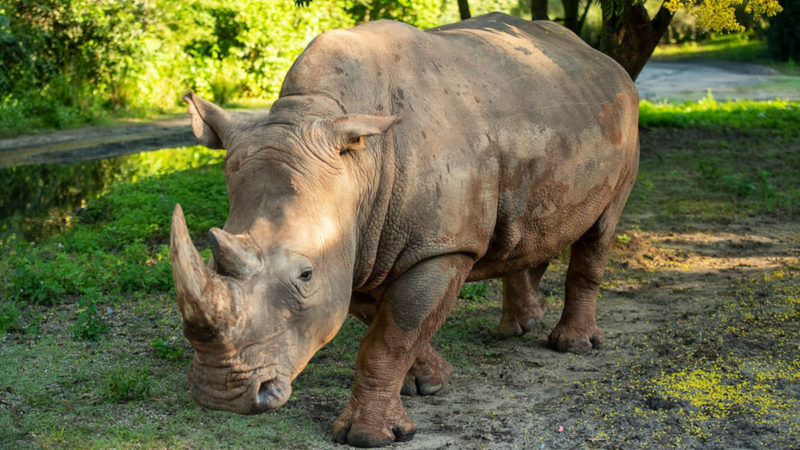 Up Close with Rhinos
Want to get even closer to nature? This 60-minute tour takes you backstage to meet our planet's second-largest land animal in ways few people can. As your guides introduce you to the white rhinos at Disney's Animal Kingdom, they'll offer fascinating insights into the species' behavior and biology, and discuss the challenges that threaten populations in the wild.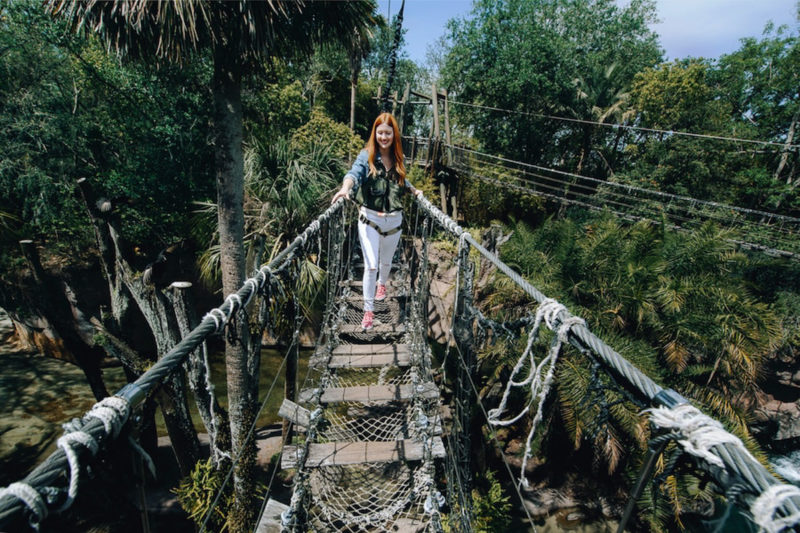 Wild Africa Trek
Perhaps my personal favorite, Wild Africa Trek combines action, adventure and education into a three-hour exhilarating safari adventure at Disney's Animal Kingdom, where nature is truly alive with magic. Cross a swinging rope bridge near crocodiles and view towering giraffes, powerful rhinos and hippos as you ride across the open savanna in a rugged safari vehicle.
Along your journey, a knowledgeable guide will share insights about the majestic animals you're viewing as well as details about the park's dedication to animal conservation around the world.
V.I.P. Tours
If money is no object, a V.I.P. Tour can be the best way to visit any of the Walt Disney World theme parks. You can skip the lines to your favorite attractions, and they will get you into even the hard-to-get dining reservations without an issue.
V.I.P. Tours however do not come cheap and generally cost between $425 and $850 per hour with a 7-hour minimum. Most tours can be booked for anywhere between 6 to 10 people, so the cost can be split, but it still is a very expensive solution.
Here are a few of the V.I.P. Tours currently running:
Disney V.I.P. Tours – Customize your itinerary, ride your favorite attractions without waiting, and learn from expert Disney tour guides
Disney Private V.I.P. Tours – This is the next step up. Explore the parks* with your own VIP Tour Guide during a customizable experience filled with attractive benefits. Just tell your personal VIP Tour Guide what you'd like to see, and they'll customize your day to your desire!
50th Anniversary Tour – A limited time tour helping you to discover the past, present and future of Walt Disney World Resort. This tour costs $6,500.
Which Tours are NOT Open?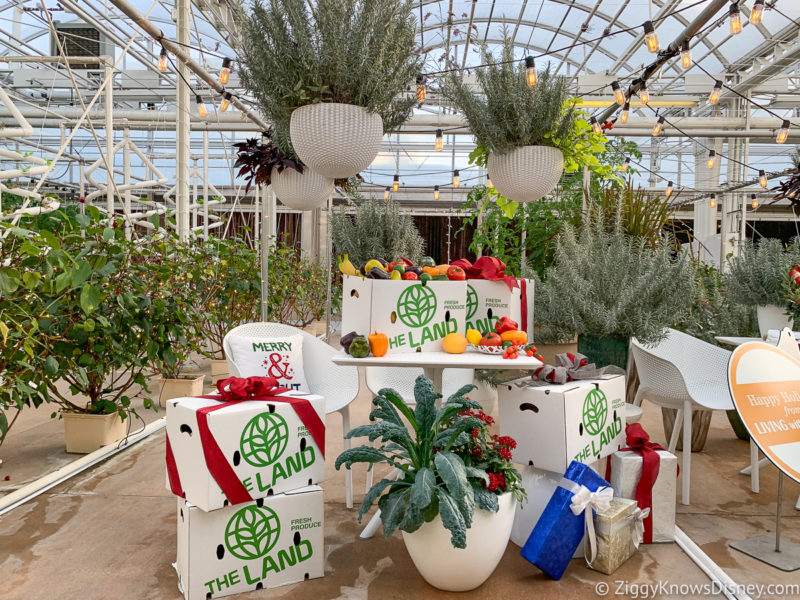 Even though a few tours are coming back, most of them are still not running and don't have a reopening date. Here is a full list of the tours that are still missing from Walt Disney World:
A Path Less Traveled Tour
Backstage Magic
Behind the Seeds
Dine with an Animal Specialist
Disney Private VIP Tours (Opening up in Late August)
Disney's Family Magic Tour
Disney's The Magic Behind Our Steam Trains Tour
Epcot Seas Adventures – Aqua Tour
Epcot Seas Adventures – DiveQuest
Epcot Seas Adventures – Dolphins in Depth
Sense of Africa at Disney's Animal Kingdom Lodge
Starlight Safari at Disney's Animal Kingdom Lodge
Taste of Magic Kingdom Park VIP Tour
The UnDISCOVERed Future World
Ultimate Day of Thrills VIP Tour
Ultimate Disney Classics VIP Tour
Ultimate Nights of Adventure VIP Tour
Walt Disney: Marceline to Magic Kingdom Tour
Wanyama Safari
World Showcase: DestiNations Discovered
No reopening dates have been given for the rest of the canceled events and tours. Disney will continue to monitor the situation and reopen them when possible.
Why Did Tours Stop Running at Disney World?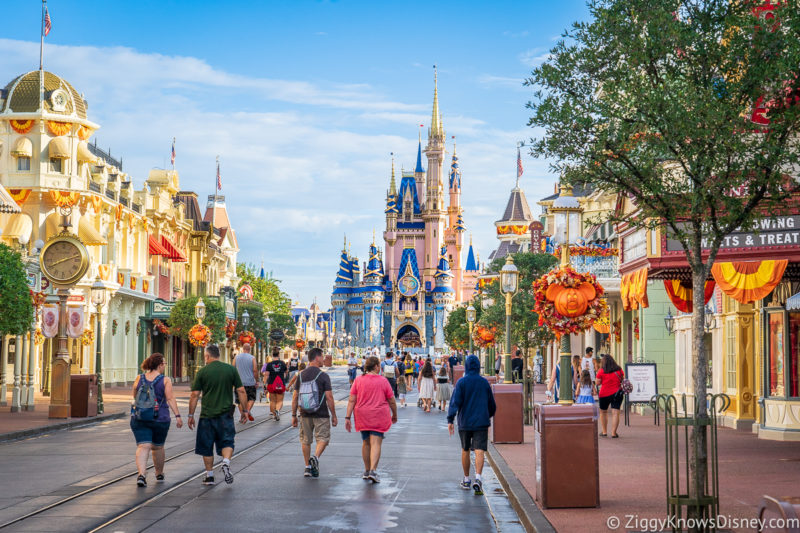 Ever since the parks closed down and then reopened in 2020, it hasn't been the same as what guests are used to, and many of the experiences were and still are suspended.
Many of the attractions were closed and entertainment options were greatly reduced. At one point some parks had half or more of the restaurants closed, and even the resort hotels reopened in phases.
In fact, it's been a slow and gradual process to get all of our favorites back, and we are still waiting on many of them.
So why did Disney stop running tours? It's likely not a one reason answer, but it was for a variety of factors.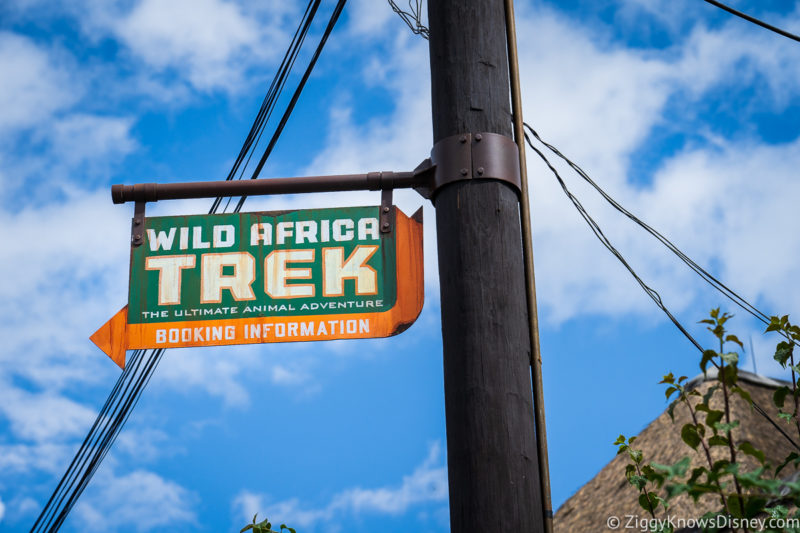 The first reason was that due to the current health crisis, Disney implemented a whole lot of new safety requirements for the parks, many of which were not suitable for tours. Distancing was strictly enforced at that time, and it's hard to get a big group of people together in small spaces inside the park and keep them distanced from each other.
Now, this is no longer an issue as for better or for worse, social distancing in the parks is a thing of the past.
Another reason was the lack of guests coming to the parks. If you visited Disney World during the first months after it reopened, you know that at times it seemed like a deserted wasteland and the parks felt empty half of the time. Getting enough people to make the tours financially worthwhile was just not happening.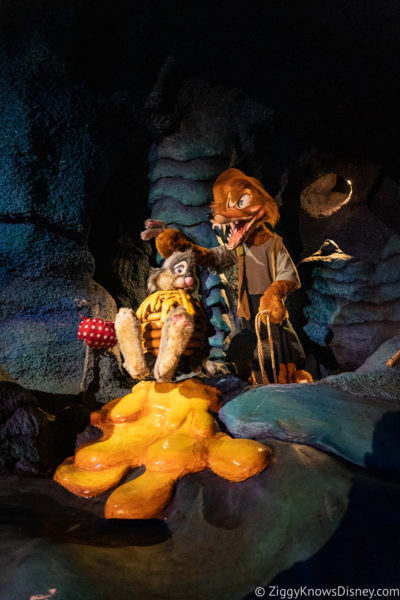 Since then, Disney World park capacity has increased dramatically, and guests are coming to the parks in droves. Loosened safety guidelines and more guests coming to the parks are the main reasons that tours are now coming back.
Disney also has had a major staffing issue in the parks, and in the company as a whole which had an impact on being able to get tour guides, which naturally are not an absolute necessity in a theme park.
We're sure Disney is also probably starting to feel pressure from the thousands of fans online who just want their normal Disney World experience back. They have been making strategic announcements regarding new things opening or old things coming back, and tours is another one they are using to try to get more people to feel like things are back to normal again.
What Changes are there to Tours?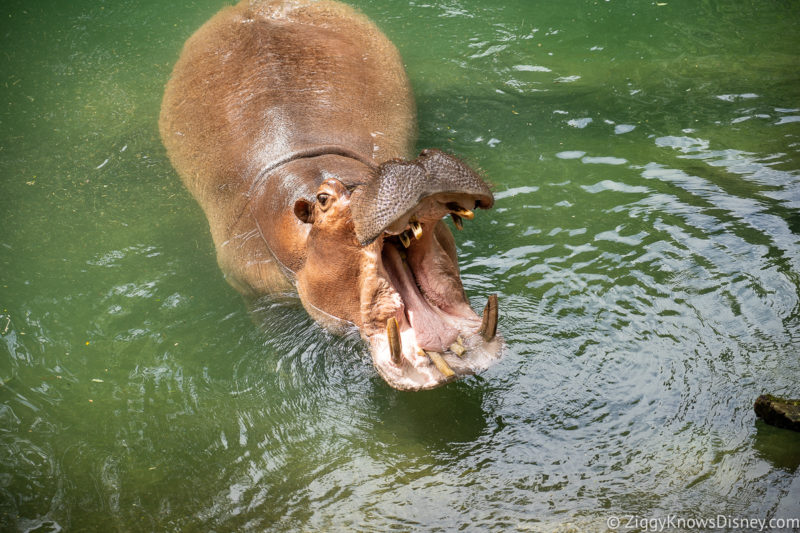 Disney hasn't mentioned any specific changes to the tour itineraries when they reopen, but there will be some changes to stay in line with the parks' safety guidelines.
Of course, when required in indoor spaces, guests will have to wear a face mask. This can be annoying at times, but if you are visiting Disney World right now, it's the same no matter if you are on a tour or not. Check our Guide to Face Masks at Disney World for the latest requirements.
Besides the safety guidelines, we aren't anticipating a ton of changes, and the experiences should pretty much be the same as they were before they stopped running.
We'll keep you updated as we find out more details.
Our Thoughts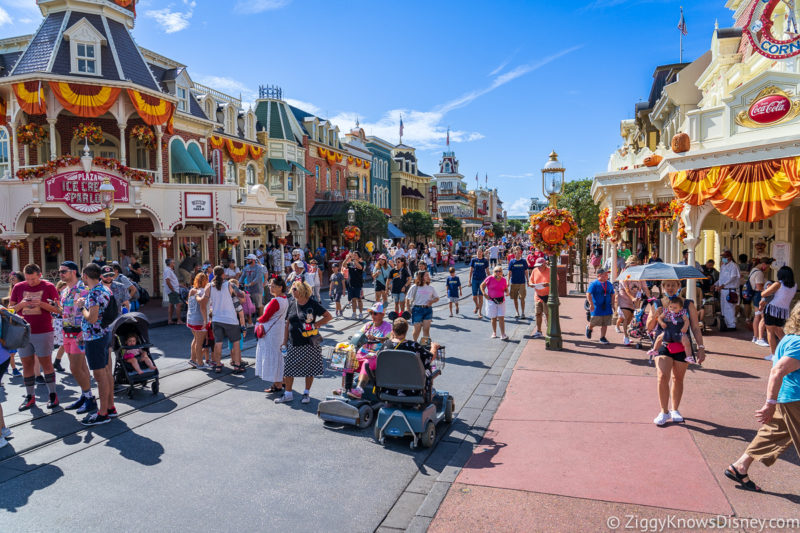 We couldn't be happier that tours are coming back as they really are one of our favorite things to do when we visit. Being able to explore The Utilidors once again at least gives us a semblance of normality again.
While tours don't solve the rising prices, lack of maintenance around the parks, and all the still missing "free" entertainment we are used to (just to mention a few things that desperately need to be fixed soon), it's a start.
It is also worth mentioning there are still a ton of tours that have no return dates at this time. Keys to the Kingdom and the Wild Africa Trek are probably the two most popular tours at Walt Disney World, but there are so many more amazing ones that we are waiting for.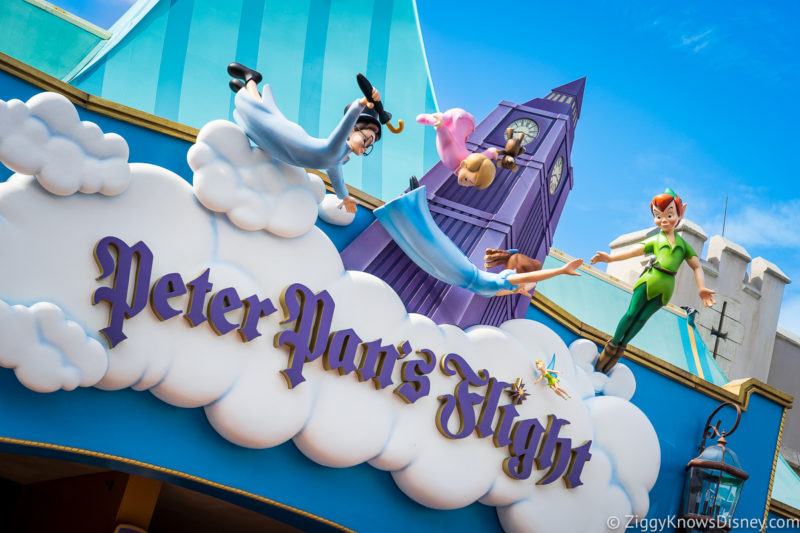 Not to mention there are no tours coming back for EPCOT or Hollywood Studios at this point. Our guess is that with all the construction in EPCOT right now, it's not possible, nor would it be worth the money for guests to do a tour there.
Maybe by the end of 2022 or early 2023, we can expect to see tours coming back to EPCOT. It may be sooner for Hollywood Studios.
With fans up in arms about almost everything these days, whatever Disney can do to make people really feel like coming back again is worth doing. Hopefully, this is a small step in the right direction and more relief will come soon.
Stay tuned as Disney releases more info on these events and more tours coming soon.
How to Book Tours at Walt Disney World?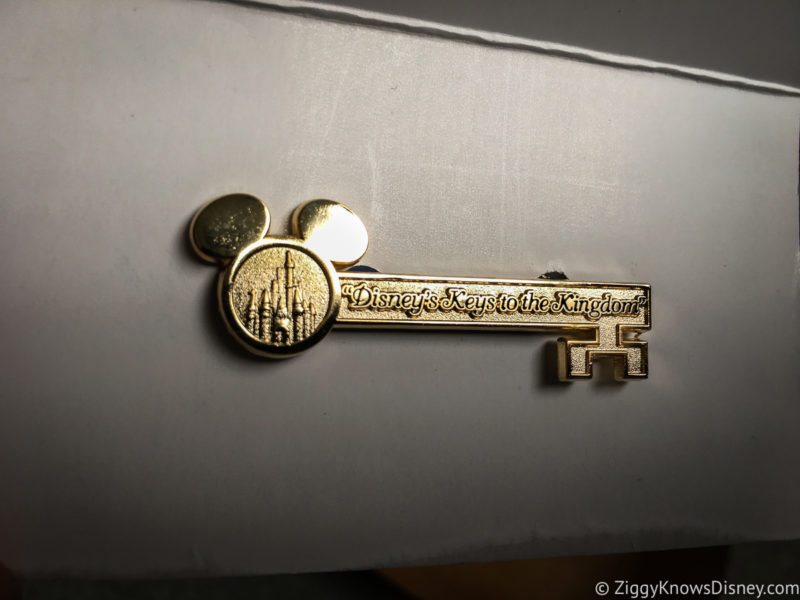 If you want to do any of the tours on your vacation to Disney World, we highly recommend making reservations in advance. The most popular ones can book up quickly, so as soon as you know your dates you should book them.
You also will need to have Park Pass Reservations for the theme park the tour will take place in, and on that specific day, so make sure to check availability for that park before booking your tour.
Tours can be booked on the Walt Disney World website. Take a look at all the available options so you know which ones might be most appealing to you.
With all the tour options at Walt Disney World, it can be confusing and many of the animal ones are similar. We highly recommend using an authorized Disney Vacation Planner to help you with tours and all your whole Disney World trip.
It doesn't cost you any extra money, and they will actually end up SAVING you money in the long-term because they know the best offers and promotions and if a new one comes out after you book your trip, they will switch you to the most cost-effective package.
Contact René at Show You the World Travel for all your trip planning needs, including a FREE quote. We use them multiple times per year and they give you the best service and savings combination out there!
For more information on planning your vacation to Walt Disney World here are some of our most useful posts:
Your Thoughts
I want to know what you think about Tours coming back to Walt Disney World…
Which tour is your favorite?
Which ones are still on your "to-do" list?
Let us know in the comments section below!
If you enjoyed this article, as always I appreciate it if you'd share it with others via social media. I work hard at making this website into a useful resource for you and your family to plan your visit to the Disney Parks and I hope it can help you! Thanks 🙂
Meet the Author of Ziggy Knows Disney!