Before any visit to Disney's Animal Kingdom, you need to know the park hours so you know when to go. The park's opening and closing times are always changing and so are the show times, so you need to keep updated prior to your trip.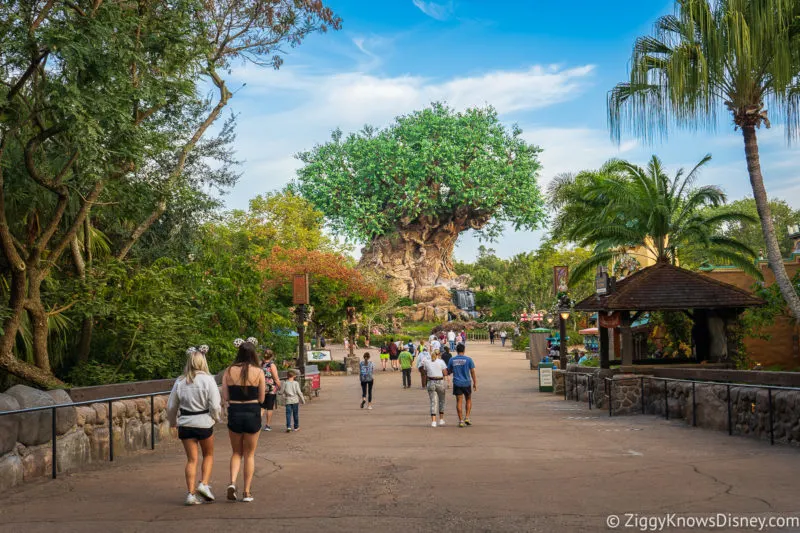 In this article, we'll cover all the Animal Kingdom park hours in 2023 & 2024 including the upcoming park hours for the next few months, normal operating hours for the park, early theme park entry, evening events, and what time the park usually stays open until at night.
Unlike some of the other Disney World theme parks, the schedule at Disney's Animal Kingdom doesn't change quite as much and there are usually 3 groups of park hours, which changes depending on the time of year you are going. Things like seasonal events and school schedules can have a big effect on how early you can go or how late you can stay.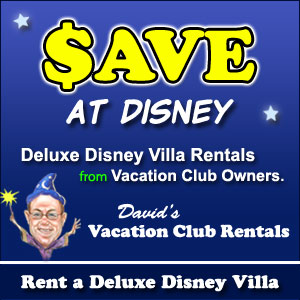 The Animal Kingdom also closes earlier than the other Disney parks, so if you are planning to stay, you'll have to come up with something else to do like park hopping to one of the other parks or spending some time around your resort hotel.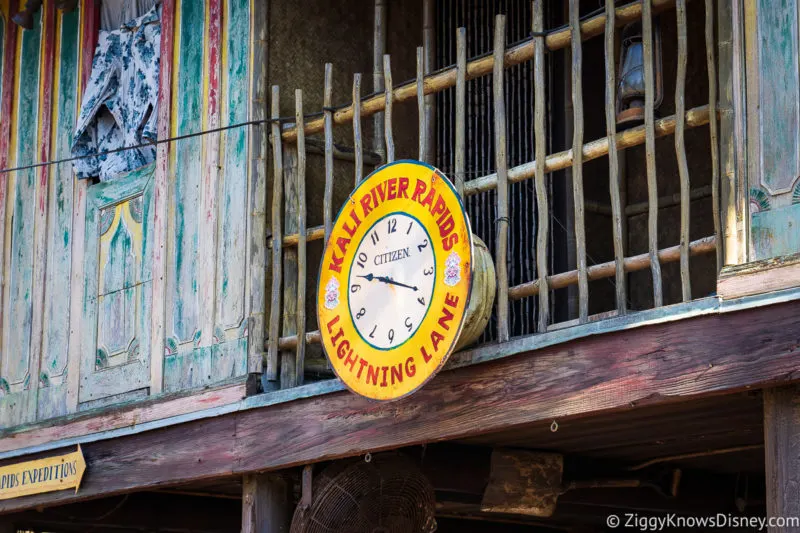 On the other hand, the Animal Kingdom opens earlier than all the other parks, we'll help you decide the best time to show up, which rides to prioritize, and the best transportation to get there. This will help you make the most of your day saving you a ton of time in the process.
Before we get started here is a list of articles explaining the park hours at the other Walt Disney World theme parks:
Also, don't forget to sign up for our FREE Weekly E-Mail Newsletter. There we will update you with the latest Animal Kingdom Park Hours, and share the latest vacation planning tips. You can sign up here: Join our E-Mail Newsletter!
Animal Kingdom Park Hours 2023
Let's take a look at Animal Kingdom Park Hours for the last few months of 2023:
October 18 – November 3: 8:00 am – 7:00 pm
November 4: 8:00 am – 8:00 pm
November 5 – December 31: 9:00 am – 7:00 pm
Unlike some of the other Disney Parks, Animal Kingdom is usually pretty cut and dry. For the "busier" time periods, Animal Kingdom has normal hours with early openings in the morning and most of the evenings the park closes at 7:00 pm.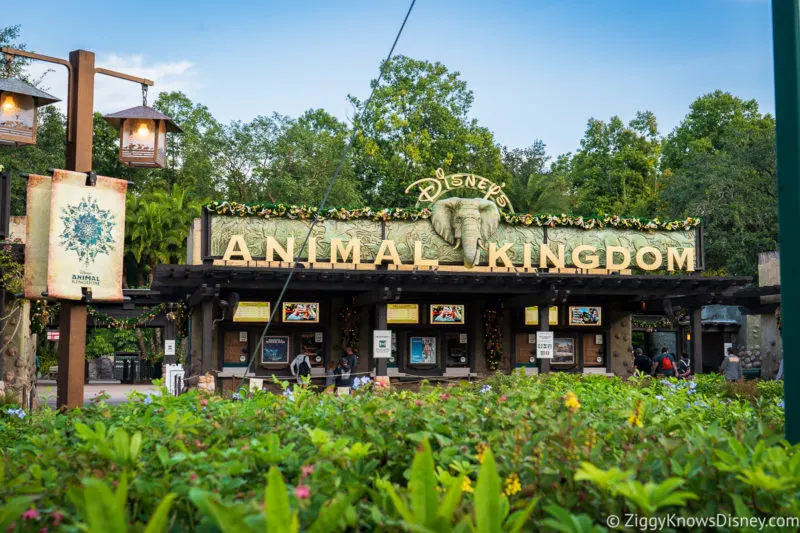 October has plenty of 8:00 am openings, though we still don't have any evenings when the park is open until 8:00 pm. Hours in November and December have later openings and earlier closing times for the most part, but that will likely be adjusted as we get closer.
To look further into the year, I suggest you check out Disney's Official 5-Day Calendar found here. Disney releases the official park hours between 60-75 days prior in advance and it's always good to check on Disney's official site just to make sure. They will sometimes adjust times as the dates get closer.
Right now there are no After Hours events or Extended Evening Hours at the Animal Kingdom which makes it easier to predict closing times.
What are the Normal Hours for Animal Kingdom?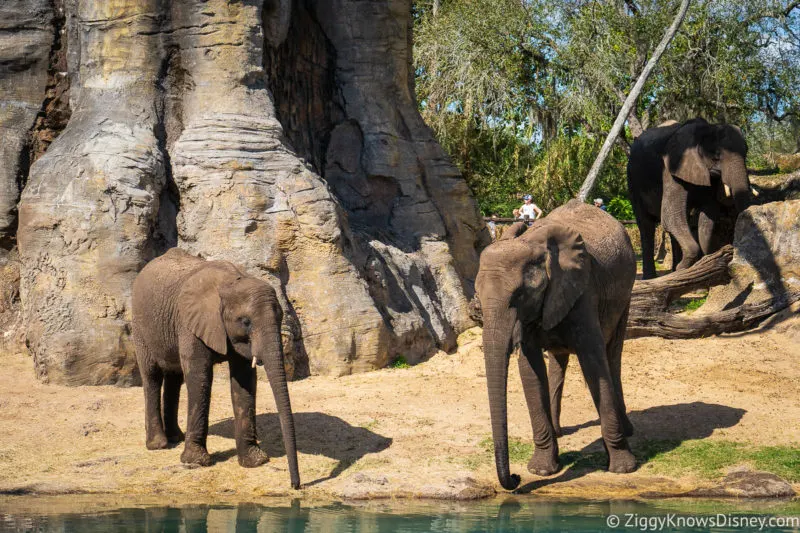 In regards to the usual park hours for Animal Kingdom, they typically operate under the following schedules:
Busiest days with peak crowds – 8:00 am to 8:00 pm
Off-peak times and slower times of the year – 9:00 am to 7:00 pm
Moderately busier weekend days during off-peak times of year – 8:00 am to 7:00 pm
You'll almost always find some version of these three-time slots with 9:00 am to 7:00 pm being the most common for the highest number of days per year. Animal Kingdom's hours are pretty consistent and you won't find a lot of changes or variances throughout the calendar.
If they do adjust they'll likely add additional hours on expected busier days on the weekends, such as by adding an additional hour in the morning. We have seen them do this on a number of busy days around the holiday times of the year such as on long holiday weekends.
What Time Does Animal Kingdom Open?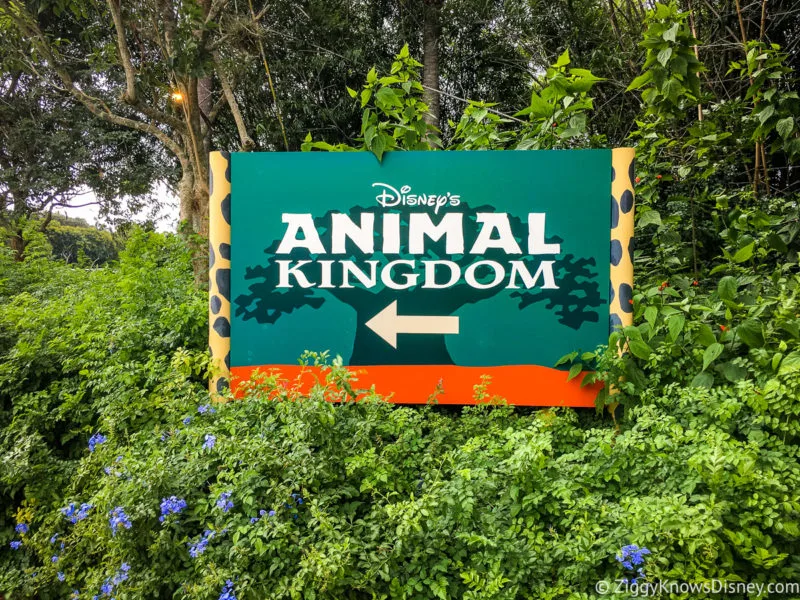 Disney's Animal Kingdom opens earlier than any other Walt Disney World Park. There are usually two choices of opening times:
On the busiest days will open at 8:00 am
For most of the year, they will open at 9:00 am
These hours do NOT include Early Theme Park Entry which we will discuss in a minute. While it's possible they can adjust or change their hours in the future, it's fairly unlikely they will open up any earlier than 8:00 am.
Always remember to check My Disney Experience to get an exact time for the opening. Also, keep in mind that oftentimes Disney allows people in the parks prior to the official park opening time. It's always best to get there at least 30 minutes earlier than the officially listed opening time, whether it's the Early Entry time or the regular opening time.
What Time Does Animal Kingdom Close?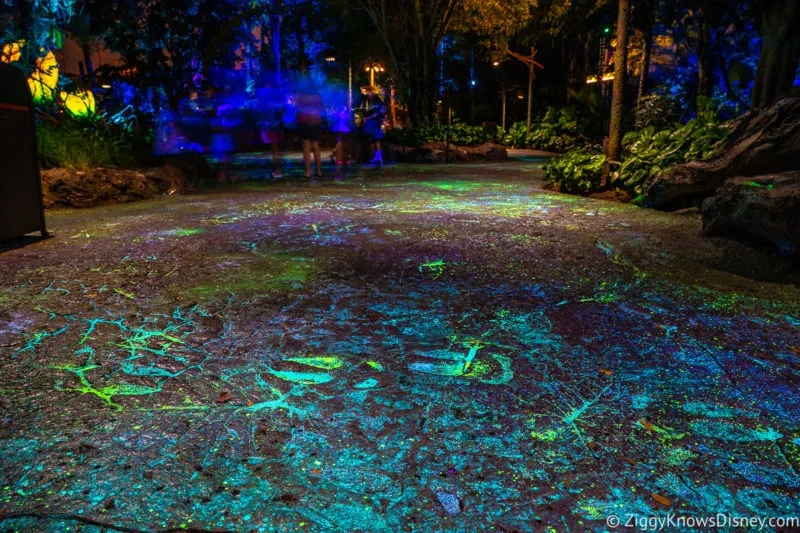 Even though Disney's Animal Kingdom opens earlier than any other park, it also has the earliest closing times.
On the slower times of the year and during the week they will close at 7:00 pm
On the busiest days of the year, they will stay open until 8:00 pm
While prior to 2020, we'd see Animal Kingdom stay open until 9:00 pm periodically on the busiest days of the year, we haven't seen that since. We hope in the future they will keep the park open at night, as we will love the feel of Animal Kingdom in the evenings.
While we'd love to see Animal Kingdom have some Extended Evening Hours days, which would give some Disney Resort guests an additional couple of hours in the parks after hours, we haven't seen them do this year for Animal Kingdom unfortunately.
Unfortunately, Disney's Animal Kingdom Park doesn't fluctuate much from the standard few time slots meaning you won't get longer hours during the busy season as you do at other parks such as the Magic Kingdom.
Peak travel periods are the following:
Spring Break
Halloween
Thanksgiving
Christmas
New Years
3-Day Holiday Weekends (Presidents' Day, Memorial Day, Labor Day)
During these holidays, Disney's Animal Kingdom will typically run their most accessible park schedule which is 8:00 am to 8:00 pm, which only adds about an hour or two to a normal schedule.
We hope this will change soon and they'll extend park hours a little more in the future. The good news is we've seen the hours continue to get better each of the last few years, but at this point, it's unlikely they'll add much more unless the crowd forecasts demand they do.
And while it is frustrating at times, the nice thing is with Animal Kingdom more so than any of the other parks, "what you see is what you get." There aren't a lot of unexpected situations to keep in mind when planning your day here.
Animal Kingdom Closing Info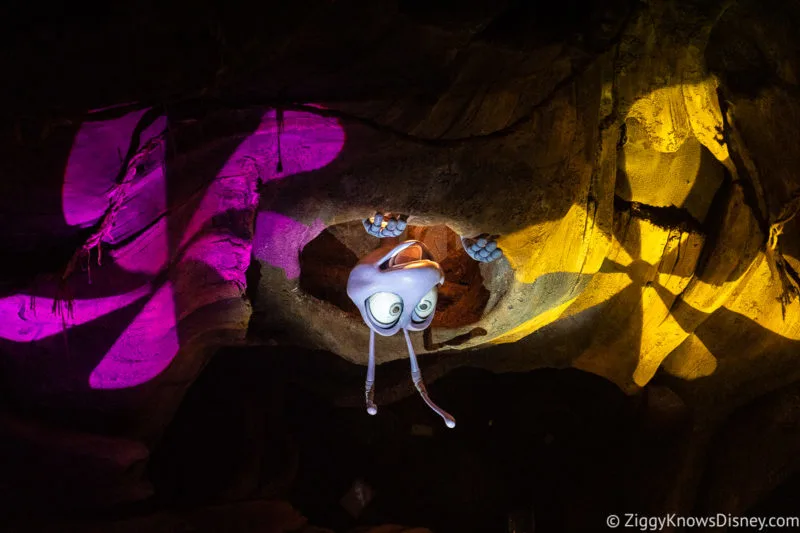 Guests coming to Animal Kingdom in 2023 will find that the park will almost always close at either 7:00 pm (most common) or 8:00 pm each evening. Check out the park schedule when you're there just to be sure.
A good rule of thumb is if you're there during an off-peak time of year it's likely the park is closing at 7:00 pm. If you're there during a busy weekend night or on a holiday week, the park is likely to be open until 8:00 pm.
When Does Animal Kingdom Close Early?
Unlike the other three Disney Parks, Animal Kingdom does not offer any kind of After Hours events or Extended Evening Hours. This means the park rarely, if ever, fluctuates from the same schedule. You are unlikely to find a different closing hour other than 7:00 pm or 8:00 pm.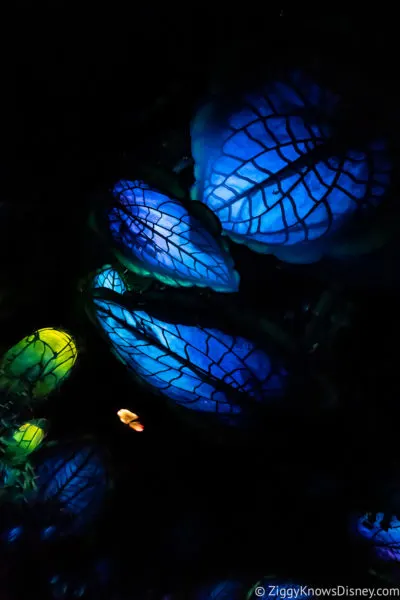 You also won't get the early closes here due to hard-ticketed events like the holiday parties that go on in the Magic Kingdom.
Where the other parks will occasionally have later nights in addition to the Extended Evening Hours, often allowing them to be open until 11:00 pm or 12:00 am routinely, Animal Kingdom does not have the luxury. It's quite possible that they will never be able to due to the vastly different makeups of the parks.
Why is Animal Kingdom Closing at 7:00 pm?
While Animal Kingdom was beginning to be a more popular nighttime park prior to the shutdown in 2020, it's once again turned into a park that guests of Disney World tend to leave earlier in the day much more so than any other park. Why?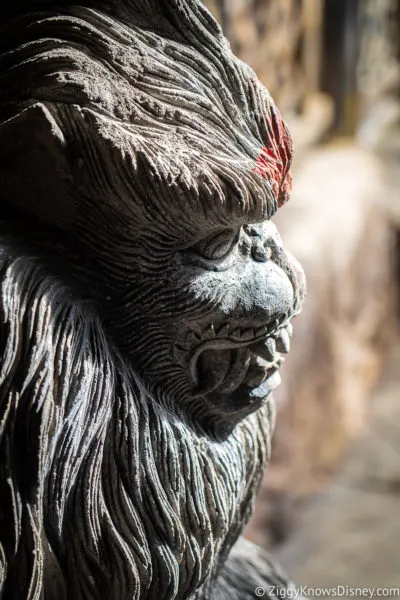 There are two main reasons:
Lack of Nighttime Offerings
Limited ADRs (Advanced Dining Reservations)
Animal Kingdom is the only park in Disney without a signature nighttime show anymore, causing guests to often leave far before daylight ends. Rivers of Light was a massive failure with guests and we are still waiting to hear what Disney plans on doing to replace it as a nighttime show, if anything.
Animal Kingdom also tends to keep very few ADRs available for guests at their dinner restaurants, seemingly discouraging guests from sticking around too long in the evenings. Popular table-service restaurant Yak and Yeti closes at 7:00 pm, even when the park doesn't close until 8:00 pm.
Tiffins isn't often popular with families due to its signature experience and unique food offerings, even though it's definitely at the top of our list of best restaurants in the Animal Kingdom.
This leaves very few options for families in the evenings. Unless something unexpected happens, it's not looking like Disney is going to extend the Animal Kingdom hours for quite some time. It'll likely stay at 7:00 pm for most nights and extend to 8:00 pm on the busier days for the foreseeable future.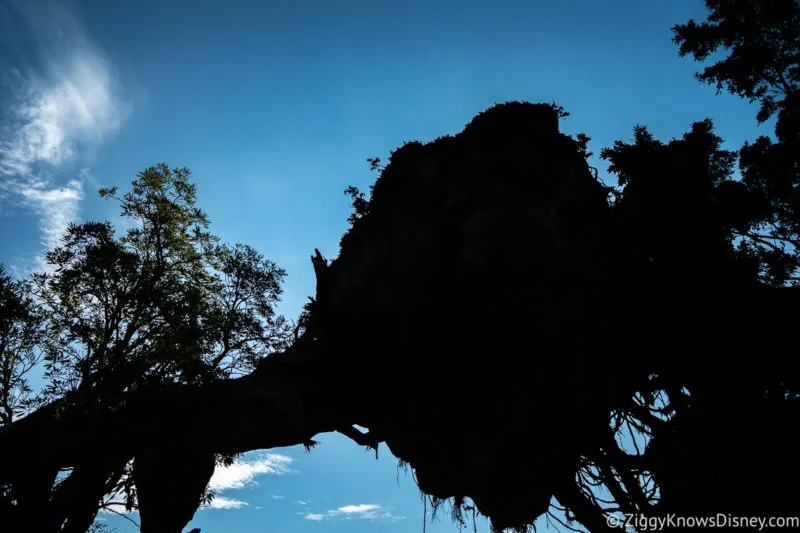 Another reason for the earlier closing time is the animals. Certainly, the animals found at the park need some time to be cared for and taken care of by the Animal Kingdom staff and keepers. They can obviously benefit from some off-hours in which they can rest in peace without "entertaining" guests.
While Disney has worked hard to make Animal Kingdom, not just a half-day park, and morph it into a full-day park, it has pretty much failed. Even the addition of Pandora: The World of Avatar hasn't done enough to keep guests coming.
While we certainly would love to be able to enjoy the ambiance of the parks more often in the evening, especially the beautiful land of Pandora, which comes to life at night, it doesn't appear that's going to be a regular occurrence.
If Animal Kingdom continues to develop and grow in addition to offering larger offerings in the future, it's possible this park can look vastly different in the next 5-10 years. Perhaps if the new Animal Kingdom expansion project goes through this will give Disney the incentive they need to keep the park open later, and in turn, give guests a reason to stick around longer.
We are hopeful with more rides, nighttime offerings, and dining options that Disney will make Animal Kingdom the nighttime park they hoped it would be prior to the pandemic.
Staying Late in the Park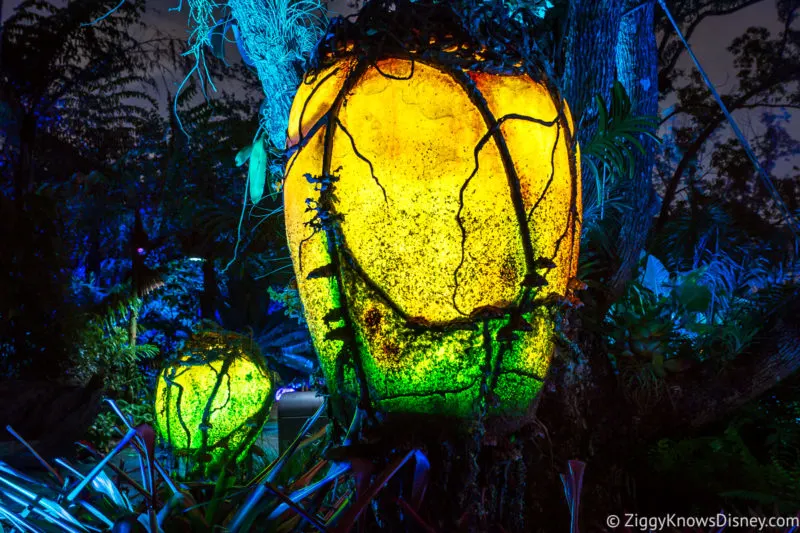 Although Animal Kingdom's late-night hours are limited in comparison to the other Disney Parks, enjoying the last couple of evening hours at Animal Kingdom is lovely! Guests often leave earlier than at the other parks due to having dinner reservations somewhere else or looking for nighttime entertainment in another Disney Park.
While this can be disappointing, it is great for crowds! You'll want to check in with the My Disney Experience app frequently to check the closing times for any rides, attractions, or shows. Oftentimes closing times for certain things such as the zoological trails, Kilimanjaro Safari, and potentially some other rides can be a few hours prior to park closing.
For some odd reason, guests choose to wait in long lines during the peak sun hours in the middle of the day in Animal Kingdom making for incredibly miserable afternoons. The best thing you can do is maximize the last 2 hours or so of the day to get on the rides you want!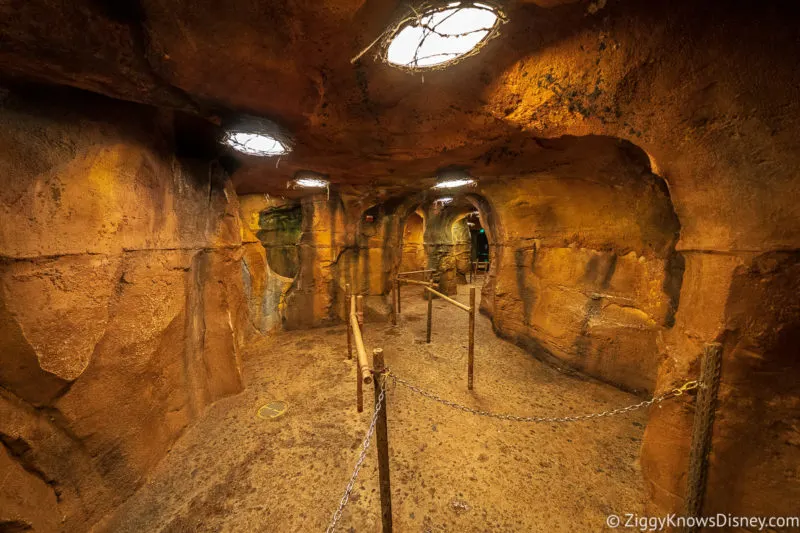 You'll find that most of the best Animal Kingdom attractions are open and with lower wait times than normal. We've often been able to walk on the Na'vi River Journey and even Flight of Passage in the final hour of the park's opening!
If you're not 'rope dropping' at first thing in the morning nor have a Lightning Lane Reservation for Flight of Passage, go at the end of the night. Ignore the posted 'wait time signs' they'll be a fraction of what they say.
Best of all when departing Flight of Passage in the evening you'll get to explore the stunning bioluminescent beauty of Pandora! We love just walking around and getting beautiful shots of the land, especially after closing time when people have departed. If you are a photographer, it's a dream come true!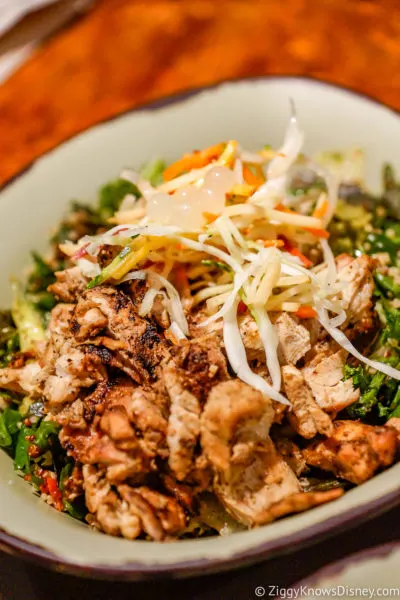 Other than enjoying the rides and lands, you'll have a few good restaurant options if you're able to get into Tiffins, Tusker House, or Yak & Yeti. There's also of course Rainforest Cafe and a few of our favorite quick service options such as Flame Tree Barbecue and Satu'li Canteen.
The shops in the front of the park will remain open until after park closing time for guests looking for last-minute gifts.
Unlike the other Walt Disney World theme parks, at this time, there are no nighttime spectaculars running in Disney's Animal Kingdom.
Disney debuted the long-awaited Rivers of Light show on the park's Discovery River lagoon in early 2017 after significant setbacks and delays. The show featured a few different iterations in the last couple of years, but all the Animal Kingdom Nighttime Shows on Discovery River were canceled after the 2020 shutdown.
Not only are there no nighttime shows here, but at this time we also don't have any realistic timeframe for when a new one might arrive. There are always rumors that Disney is working on a new show to replace Rivers of Light, but nothing concrete at the moment.
It's a real shame because the beauty of the Animal Kingdom deserves to be appreciated, even after dark, but until the park gets a standout nighttime show, it will continue to be underappreciated.
Early Theme Park Entry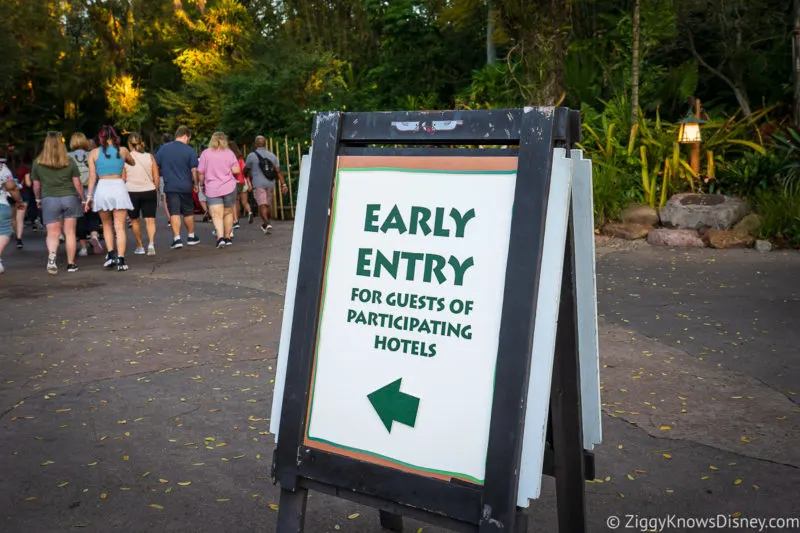 For those unaware, Early Theme Park Entry is an added perk that allows some guests to enjoy the theme parks 30 minutes before the general public.
Disney has used Early Theme Park Entry to partially fill the void that was caused by no longer having Extra Magic Hours. The difference is Early Theme Park Entry is EVERY day and it is only for 30 minutes prior to the park openings.
This is great news for Animal Kingdom visitors because guests can fully maximize this 30 minutes to get on 1 or 2 rides prior to the mass arrival of guests, and it's especially useful for the E-Ticket attractions like Flight of Passage or Kilimanjaro Safaris.
Who can use Early Theme Park Entry? Similar to Extra Magic Hours, only guests staying at one of the Walt Disney World Resort hotels or one of the other nearby participating hotels can enter the park at this time.
To learn more about Early Entry and other perks on-site guests get, we recommend reading our article on the Benefits of Staying at a Disney World Resort Hotel.
Open Attractions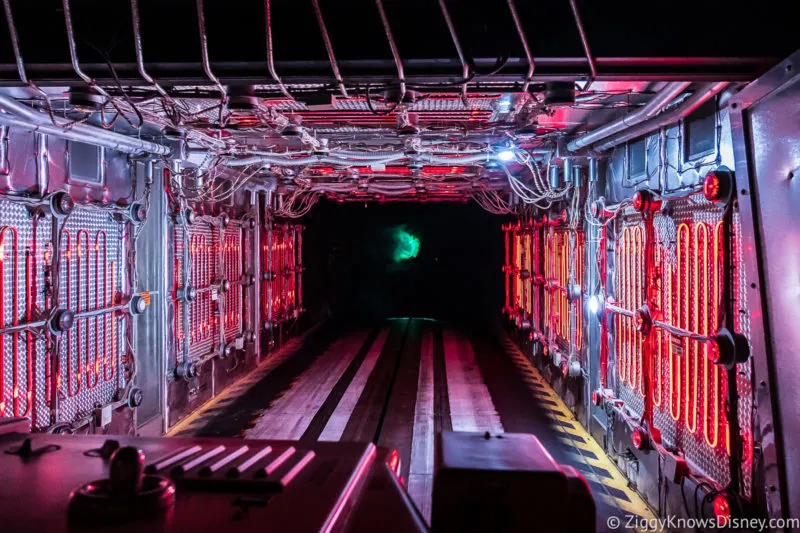 Not every ride or attraction is open at the start of early entry each day at Disney's Animal Kingdom. The rides, according to Disney, that you can expect to have a chance of getting for early entry are:
Avatar Flight of Passage
DINOSAUR
Expedition Everest – Legend of the Forbidden Mountain
It's Tough to be a Bug!
Na'vi River Journey
TriceraTop Spin
Of course, this list is subject to change, and certain rides may not be operational when you visit. Just make sure you check the My Disney Experience app to see if there are any details about attractions that won't be opening at the beginning of early entry time.
Out of these rides, we generally recommend hitting Flight of Passage first and then walking right over to Na'vi River Journey. You could easily get on both of these rides with minimal to no waits if you arrive at the beginning of Early Entry.
Extended Evening Hours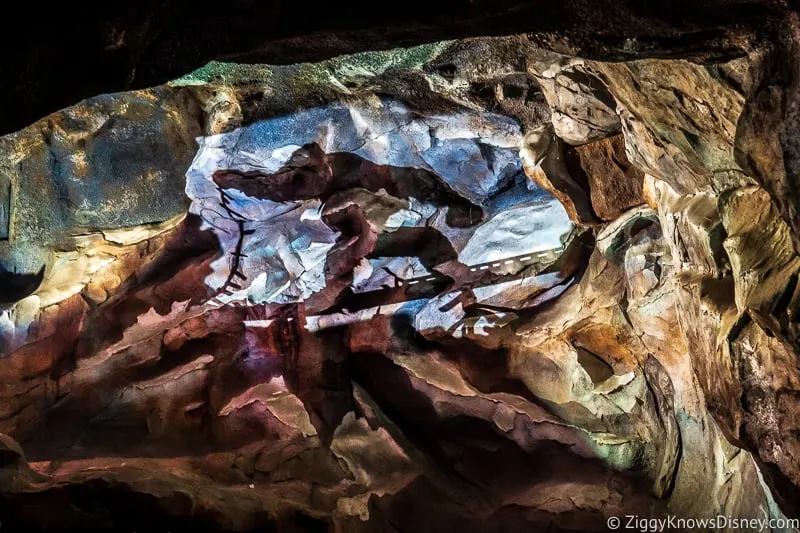 Another partial replacement of Extra Magic Hours (EMH) that Disney has used to fill the void is something called Extended Evening Hours. This perk is only for registered guests that are staying at a Disney Deluxe Resort or Villa property. There are a few other select hotels that also qualify.
Unfortunately, while this perk appears in the other Disney Parks, at this time, it's not available at Animal Kingdom. We hope it comes to Animal Kingdom soon! It would allow guests that qualify to get an additional two hours in the evenings after the official park closing time.
If it is running, Cast Members simply scan the MagicBands (or room key) to see if guests qualify. If they do, they can enjoy uninterrupted time in the park with minimal waits and significantly fewer guests.
Only guests staying at Disney Deluxe Resorts and other select hotels can participate. The following is a list of hotels that qualify for this perk:
Disney's Animal Kingdom Lodge
Disney's Beach Club Resort
Disney's BoardWalk Inn
Disney's Contemporary Resort
Disney's Grand Floridian Resort & Spa
Disney's Polynesian Village Resort
Disney's Wilderness Lodge
Disney's Yacht Club Resort
Bay Lake Tower at Disney's Contemporary Resort
Boulder Ridge Villas at Disney's Wilderness Lodge
Copper Creek Villas & Cabins at Disney's Wilderness Lodge
Disney's Animal Kingdom Villas – Jambo House
Disney's Animal Kingdom Villas – Kidani Village
Disney's Beach Club Villas
Disney's BoardWalk Villas
Disney's Old Key West Resort
Disney's Polynesian Villas & Bungalows
Disney's Riviera Resort
Disney's Saratoga Springs Resort & Spa
The Villas at Disney's Grand Floridian Resort & Spa
Other Select Hotels
Walt Disney World Swan Hotel
Walt Disney World Dolphin Hotel
Walt Disney World Swan Reserve
Shades of Green® on Walt Disney World®
We hope to see Extended Evening Hours come to Animal Kingdom soon!
After Hours Events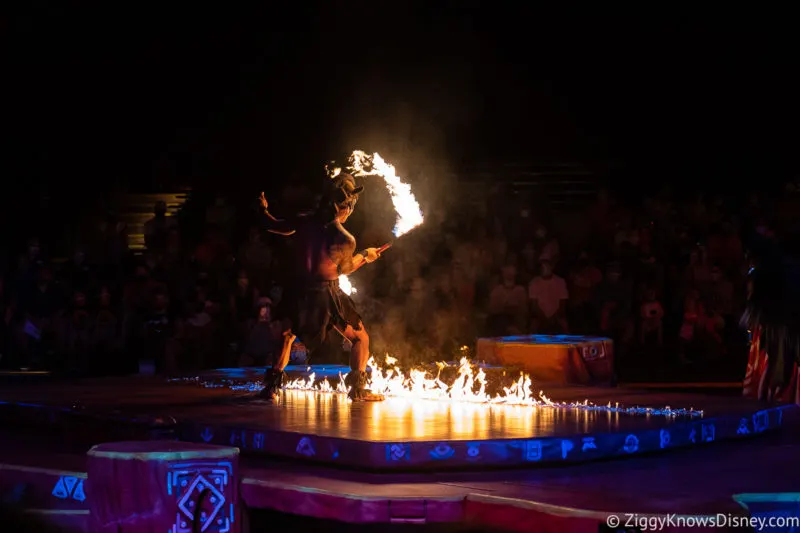 Unlike Extended Evening Hours the Disney After Hours Events are paid ticketed events that allow guests to enjoy the parks after closing time. Disney keeps these tickets minimal, so it's usually walk-on for practically every ride offered and another way to avoid long wait times for your favorite attractions.
Guests coming to these events can typically come to the park a few hours before the park's closure and they'll be given a wristband to allow them to stay in the park after the closing time.
While Disney's Magic Kingdom and Hollywood Studios have resumed After Hours events, sadly they have not yet returned to Disney's Animal Kingdom. They had After Hours Events prior to the closure in 2020 occasionally, but we haven't seen them since.
While we hate to pay extra money typically, we love the After Hours Events! Disney does a great job of keeping these events unique, fun, and exclusive! There's something nice about having the park essentially to yourself.
We hope it comes back at Animal Kingdom sometime later in the year!
Hours
Prior to the park's closure in 2020, the hours for Animal Kingdom's After Hours Events ran from 7:00 pm until 3 hours after the closure of the park.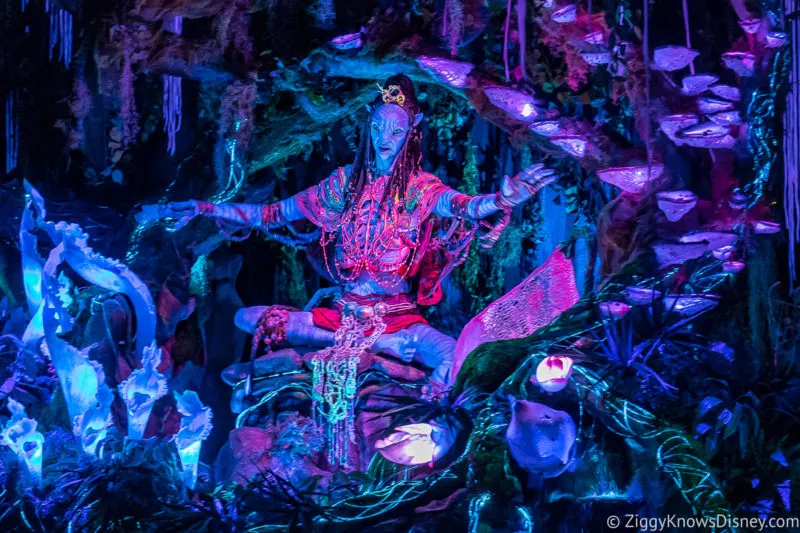 Price
The ticket prices for the After Hours Events at Animal Kingdom were around $130 per person and they offered discounts for DVC Members or Annual Passholders. Guests coming to this event do NOT need a regular park ticket as well.
Open Attractions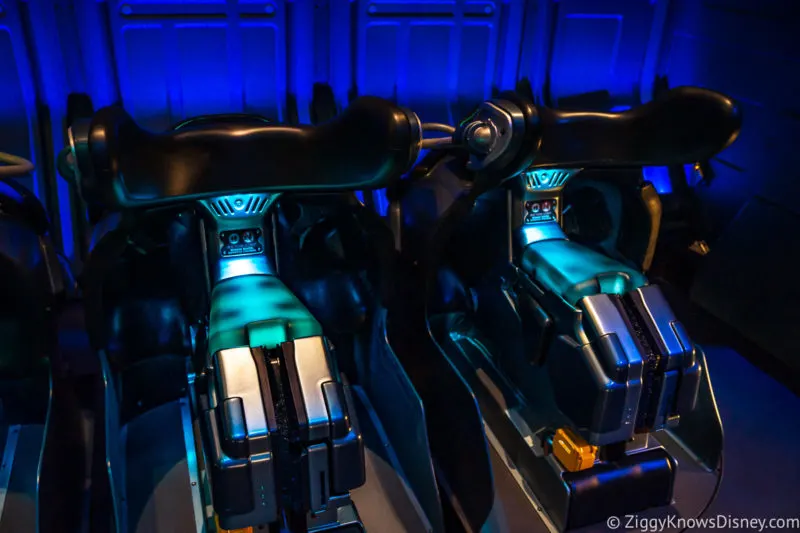 The available attractions that Animal Kingdom offered previously for After Hours were:
Avatar Flight of Passage
DINOSAUR
Expedition Everest – Legend of the Forbidden Mountain
It's Tough to be a Bug!
Na'vi River Journey
TriceraTop Spin
It was upsetting that Kilimanjaro Safari was NOT on the list of attractions available for guests that paid the cost for After Hours Events, but Disney can't keep the animals out that late at night so there would be nothing to see there anyway.
Best Way to Save Big $$$ on Disney Resorts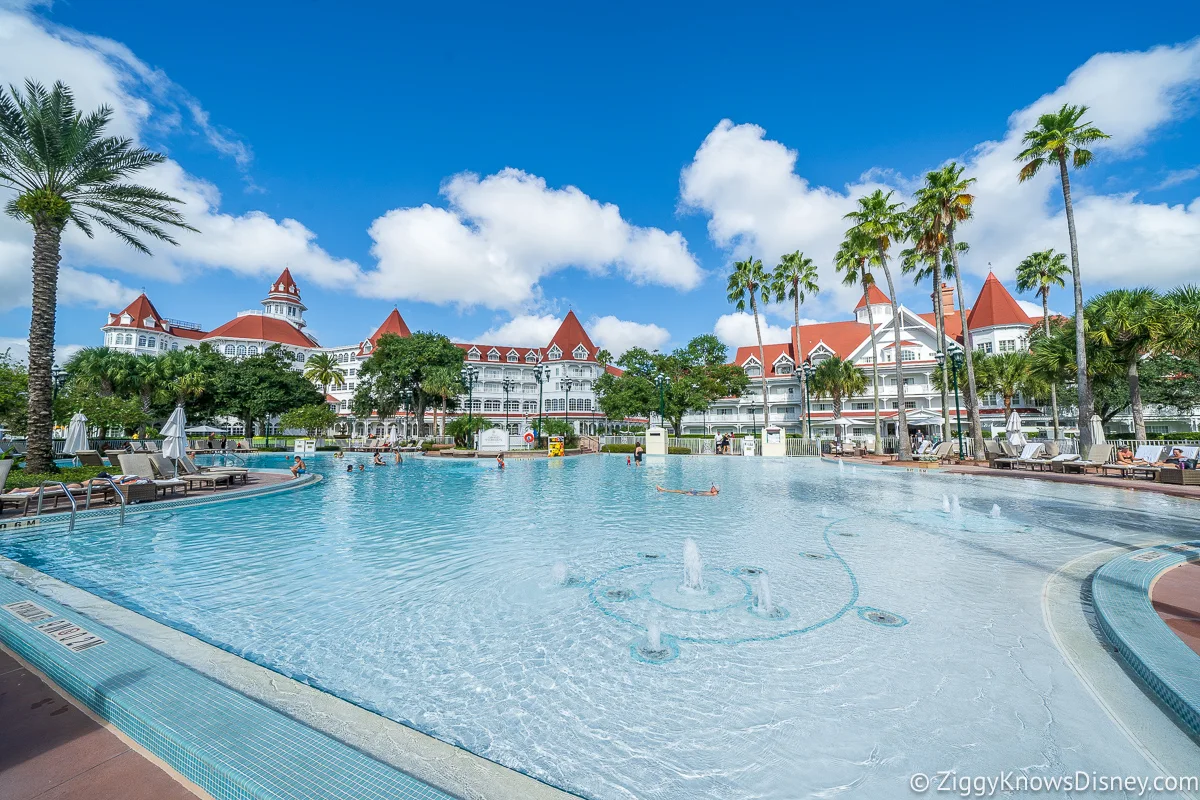 If you want to potentially save thousands of dollars on your next trip to Disney World, I personally recommend David's DVC Rentals. They consistently have the best prices and biggest selection of Disney Villas that will make you ask yourself: "How do they do it?"
Old Extra Magic Hours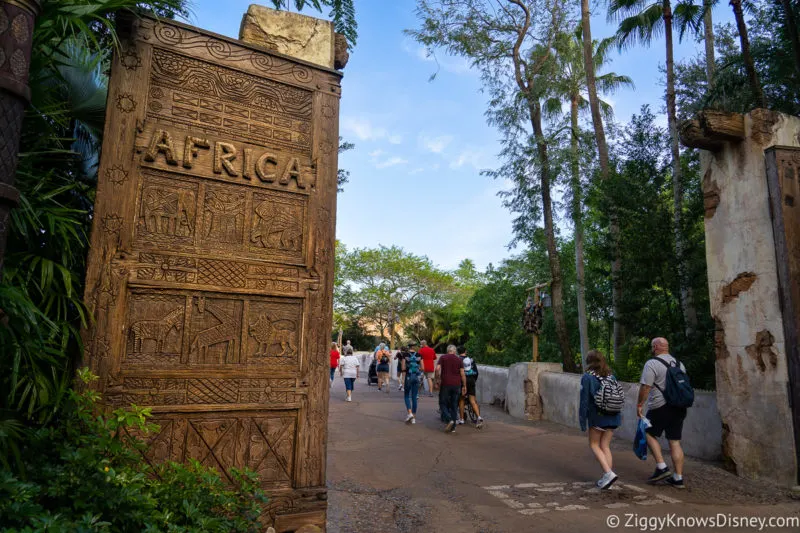 Guests that haven't come to Walt Disney World since the closures in 2020 probably remember a perk called Extra Magic Hours or EMH, as it's often called. Just like in the other parks, this has not come back at the Animal Kingdom, instead, it's been replaced with things such as Early Theme Park Entry and Extended Evening Hours for Disney World Resort guests.
While we loved the old Extra Magic Hours, it often made parks significantly more crowded. Our family would typically avoid going to the parks on these days because crowd levels were MUCH higher. Still, it was nice to get the additional availability and access to the parks either early in the mornings or late in the evenings if we so choose.
Strangely enough, we kind of prefer the current setup over the old EMH. Since it's available for all 4 theme parks every day, the crowds are spread out better instead of everyone trying to rope drop the same park whenever it had the extra hours running.
FAQs
Is the Animal Kingdom Free in the Evening?
Just like the other 4 Walt Disney World theme parks, Disney's Animal Kingdom is not free in the evening and its park tickets cost the same no matter what time you arrive.
Disney World doesn't give anything away for free. Guests thinking that there is a discount or is even free after a certain period of the day will be sadly mistaken. The cost of price admission does NOT fluctuate based on what time of day you visit, and it likely never will.
What Months Have the Longest Park Hours?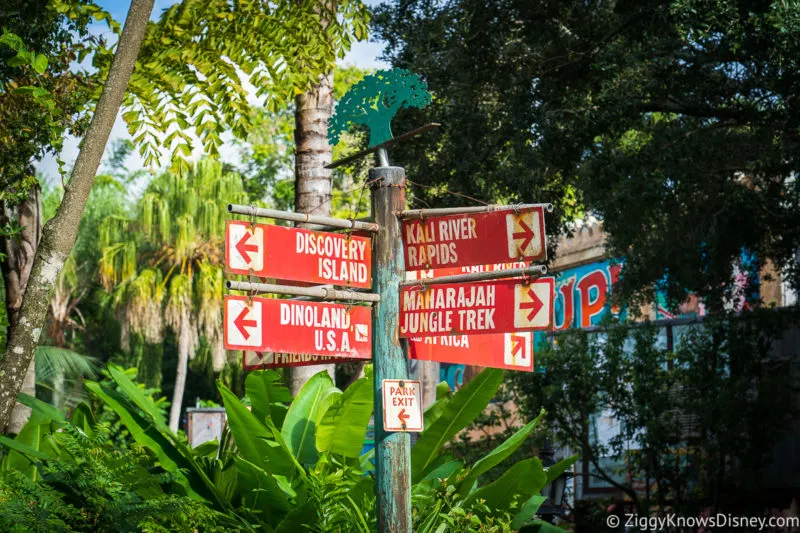 When wondering which months to visit based on better park hour availability, think in terms of school vacations. These weeks and time periods typically have longer hours and better access for guests.
Disney plans park hours based on forecasted projections and hotel occupancy numbers. They know when the parks are going to be busy.
Historically, the months that will have the longest park hours would be:
March
April
May
June
July
November
December
There are individual days NOT amongst these months that could have longer park hours, such as Halloween, 3-day holiday weekends, etc. However, these 7 months listed as a general rule of thumb will attract the highest number of guests, therefore, giving them the longest park hours.
A good guide to follow is our Disney World Crowd Calendar. There you can see the busiest days of the year, and therefore which days will have the longest park hours.
How Often Are Animal Kingdom Hours Updated?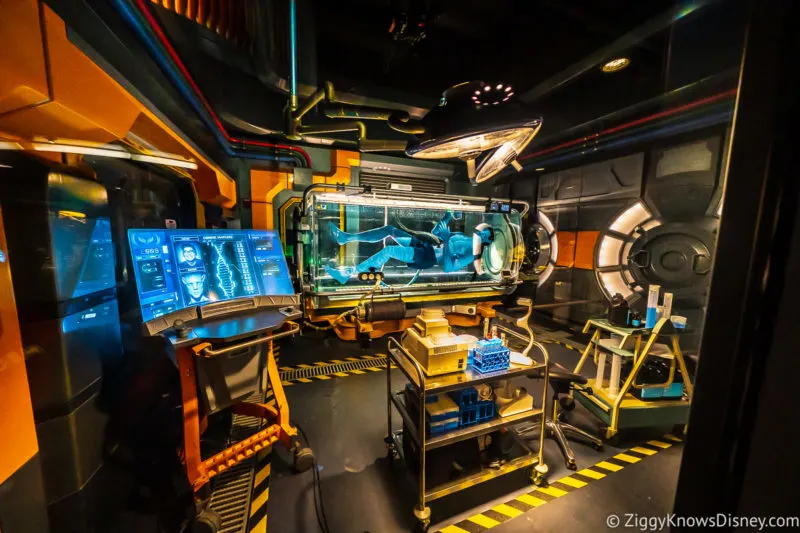 Disney updates and changes park hours now to their 5-day calendar on a regular basis, typically about 60 days in advance. This is for all the Walt Disney World theme parks, including Disney's Animal Kingdom.
They also have a monthly calendar found here that has the schedule out about 6 months in advance.
The 60-day schedule is the best gauge of the schedule due to the fact that it's updated regularly and that it could potentially change in the weeks prior. The 6-month schedule can be fairly inaccurate and could alter significantly in the months prior to your trip.
Whether or not Animal Kingdom is worth a full day, depends on if you plan on enjoying other things in the park in addition to the rides. If you JUST want to do the rides with minimal interest in the animals, shows, or restaurants, it likely won't take you a full day to visit.
If you want to enjoy everything Animal Kingdom has to offer, it can absolutely be worth a full day! Animal Kingdom more than any other park in Disney World is not simply a "theme park" and combines the best zoo elements with fantastic Disney Imagineering. Sometimes, we love to just wander off and explore the various areas with no particular plan in mind.
The actual ride offerings are limited and can be finished in just a few hours, assuming the park lines aren't too long. However, if you want to enjoy all the park has to offer, including some real hidden gems, you could easily spend a full day here.
If you can only stay for part of the day, choose the evening hours. The park is less crowded, has lower wait times, and the ambiance is terrific!
What is Rope Drop?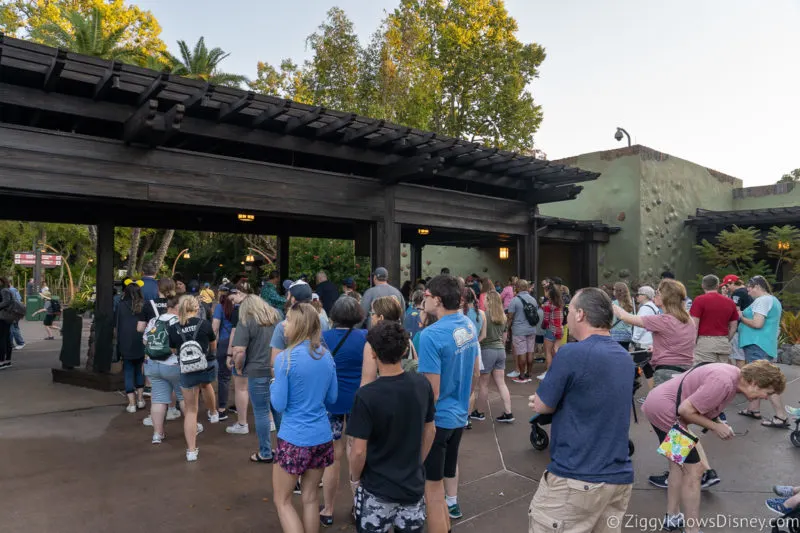 If you're in Disney a lot or you're talking to guests that visit the parks a lot, you'll often hear them mention the term "rope drop." It simply is referring to the idea of arriving at the parks in time for the opening.
There is not usually a physical rope that holds guests back from entering the turnstiles or the attractions, instead just a bunch of cast members that typically block off the areas of the parks until opening time. Disney Parks generally let guests into the main areas of the park prior to the opening times listed.
In Animal Kingdom, prior to the park opening's opening time, they'll allow guests into the main areas around the Tree of Life before blocking off the areas to the right and left of the tree. Then at the official opening time, they'll allow guests to enter or "rope drop" to get to the destination of their choice within the park.
We are big believers in rope-dropping the Disney parks, even Disney's Animal Kingdom. By doing this, it helps you to beat the crowds, spend less time in lines, and therefore get more rides done in a shorter period of time.
We are currently working on a Guide to Rope Drop at Disney's Animal Kingdom, so stay tuned for that soon!
What is the Earliest You Can Enter the Animal Kingdom?
While the exact time at which you can enter the park can fluctuate from day to day, it's safe to say they'll allow you to enter the turnstiles usually around an hour prior to Early Entry. This is when parking lots open for drivers and buses and Disney transportation will begin to arrive.
That means if Early Entry is at 8:00 am, they will usually start letting people in around 7:00 am or shortly thereafter.
They'll usually wall off or "rope off" guests for a period of time before they allow guests to get in line for attractions. You'll see a massive exodus of guests going to the left at the Tree of Life to head to Pandora to get in line for Flight of Passage.
Disney Cast Members will typically walk guests to this attraction anywhere from 15 minutes to 45 minutes prior to the start of Early Entry. This is also when guests wanting to go elsewhere can begin to get in line for the attractions that will open up for Early Entry.
Be prepared though, the line will NOT move until the actual start time of Early Entry begins, so you may have to stand in line for a while.
What Time Should YOU Arrive at the Animal Kingdom?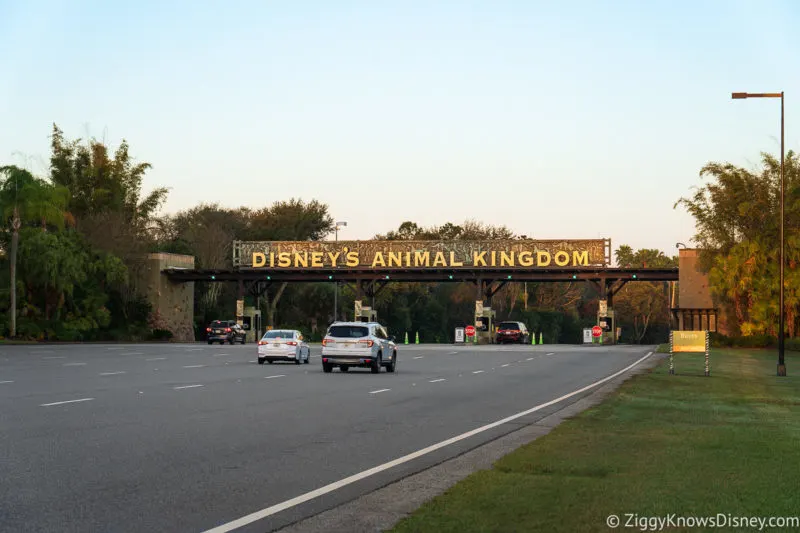 Getting to the parks unnecessarily early or frustratingly late can be a nuisance for guests that want to maximize their mornings as much as possible. If you want to make the most of your morning time to get to the highest amount of attractions is your aim, here is the strategy I'd adopt.
IF you have Early Entry and are staying at a qualifying resort or hotel:
Arrive between 30 to 60 minutes prior to the start of the Early Entry time
IF you DON'T have Early Entry:
Get to the parks between 15-30 minutes prior to the official opening time (NOT Early Entry Time)
If you follow either of these strategies you should be more than situated to maximize the time available to you.
If you choose the lesser of the times, you might not be towards the very front of the lines, but you should be fine! Especially if you're not visiting Animal Kingdom on one of the busiest days of the year.
Sometimes those extra 15 to 30 minutes of sleep are better than the 5 minutes you'll save in line, particularly when it comes to the minimal number of rides in Animal Kingdom.
Rides to Prioritize Early in the Morning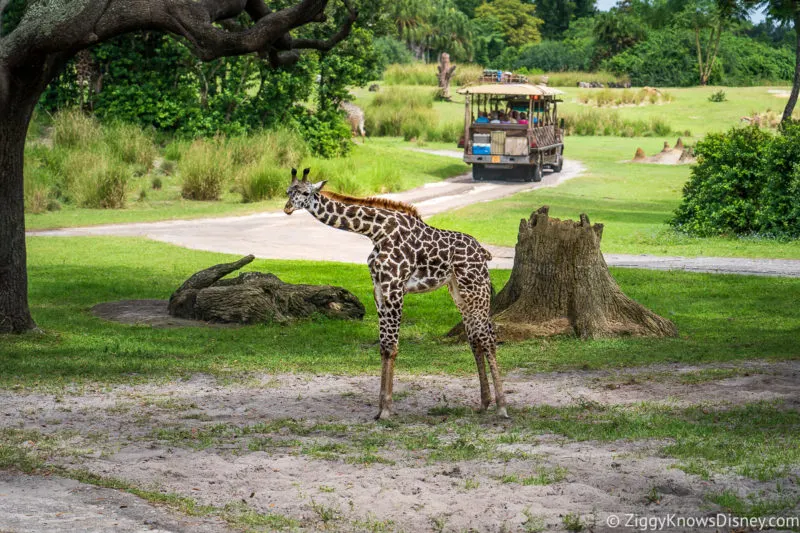 With all of the signature attractions, all opening at Animal Kingdom for Early Entry, the choice of what rides to prioritize depends on your group's interests.
Keep in mind that Avatar: Flight of Passage will always have the longest wait time in Animal Kingdom, and if the group wants to ride that at all, it should either be prioritized 1st thing in the morning or a few minutes prior to park closing.
Whether you are coming for Early Entry or not, Flight of Passage should be the first priority if the group wants to ride it! In this order, this is how I'd prioritize rides at Animal Kingdom:
Flight of Passage
Kilimanjaro Safari
Expedition Everest
A strategy I typically recommend if going to Flight of Passage first is to get on the Na'vi River Journey immediately after. They are right next to each other, will require less walking, and you'll likely have minimal waits on Na'vi at this hour of the morning.
Obviously, if you have Genie+ and are making reservations for Kilimanjaro Safari, Expedition Everest, Na'Vi River Journey, or DINOSAUR your strategy can be a little bit different.
Attractions That Never Open at Park Opening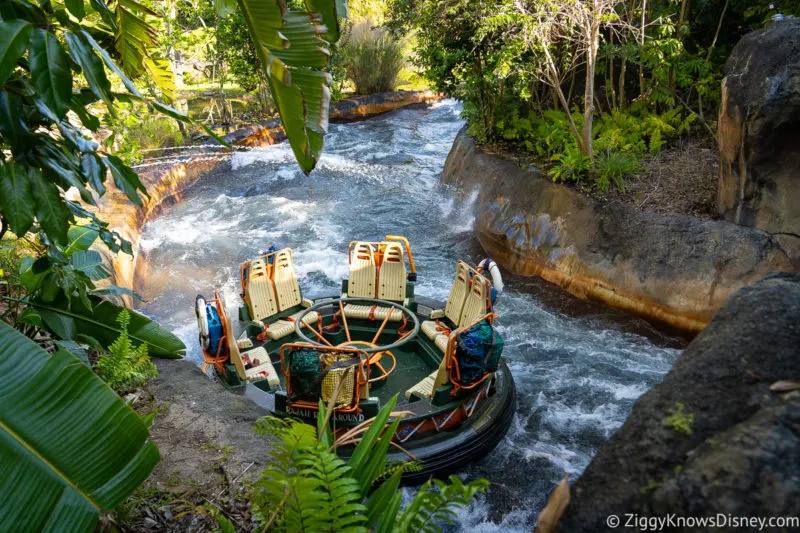 It is worth mentioning that some attractions and shows don't begin immediately at the opening of the park. Typically these are things such as:
Rafiki's Planet Watch
Kali River Rapids
Animal Trails and Exhibits
Character Meet & Greets
Conservation Station
If you're planning to stay at Animal Kingdom from the beginning of the day until the park closure, I'd say absolutely not. There just isn't the volume of attractions that require you to reserve rides on Genie+ that make it worth it, especially without the possibility to reserve Flight of Passage with Genie+.
The only times we'd recommend getting Genie+ at Animal Kingdom ARE:
You'll be park hopping and using it at Animal Kingdom PLUS an additional park OR
You're coming to Animal Kingdom later in the day and you want to maximize the final few hours with Lightning Lane Reservations without having to wait in many lines
In these two instances, we are OK with opting to get Genie+. But otherwise, if you're coming for rope drop in the morning and you're staying for most of the day, it just simply isn't needed.
Our guide to Genie+ at Disney's Animal Kingdom will give you more details, but here we've written some of the key points.
Also, our post on Genie+ & Lightning Lanes is essential reading before visiting, as well as the article "Is Genie+ Still Worth It?"
Transportation Options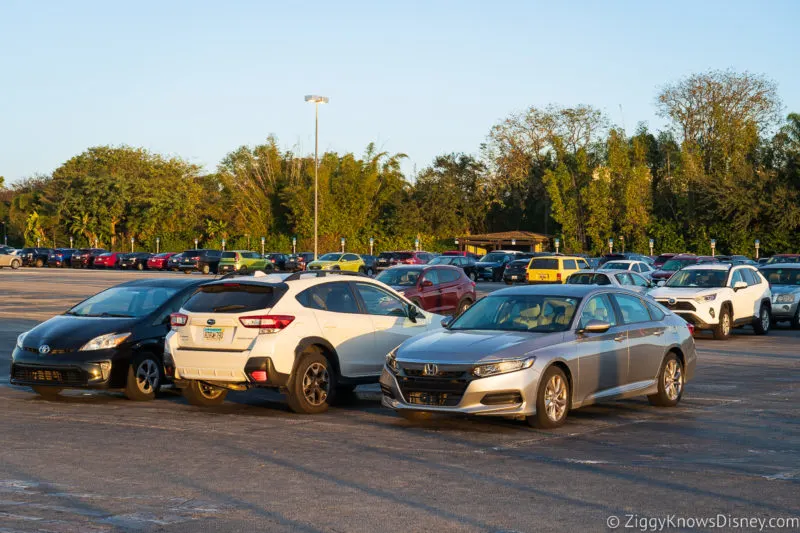 Unlike the other Disney Parks, transportation options to/from Animal Kingdom are limited. There are only a few main options. Let's consider your options in both the morning and after park closure. The options are:
Disney Buses – The main way for Disney Resort guests to get to Disney's Animal Kingdom park is by means of the Disney Buses. Due to Animal Kingdom's location, these bus rides can be longer for many of the Disney Resorts.
Ridesharing – A popular way, if you're in a time crunch to get to or from the Animal Kingdom, is by paying additional money to use a ridesharing service such as Uber or Lyft. They will bring you to the front of the park and conveniently get you or drop you off right near the Animal Kingdom turnstiles.
Driving – If choosing to drive to Animal Kingdom, they have a large uncovered parking area outside of the park's entrance. There are 6 different themed parking sections. Driving to and from Animal Kingdom is relatively easy and the parking lots aren't incredibly far, thankfully!

Read our Disney World Parking Guide and Renting a Car in Disney World for more info.
In the Morning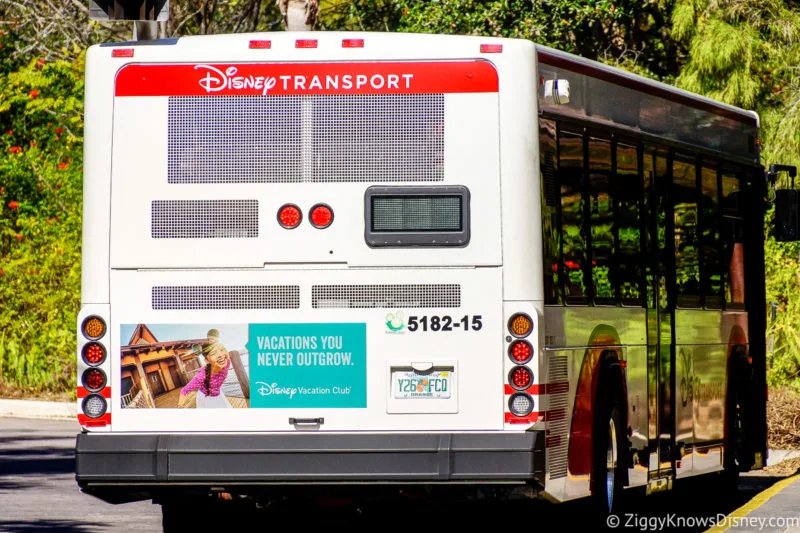 Disney Buses – Disney officially states that bus transportation will begin picking up guests at their hotels around 2 hours prior to park opening time (1.5 hours prior to Early Entry). We typically recommend being at your bus stop at your Disney Resort between 45 minutes to 1 hour prior to Early Theme Park Entry.

If you want to get there any earlier or to ensure that you're on the very first bus to your hotel, consider waiting between 1 and 1.5 hours prior to the Early Entry Time opening. We don't find this is necessary typically but if you so choose you can!
Ridesharing – Disney doesn't typically open the parking lot up until 60 minutes or so prior to the opening of Early Theme Park Entry. Keep this in mind because your ridesharing driver won't be able to drop you off until less than an hour prior to opening time. Also, your ride might be a little more costly because there are typically logjams into the parking lots at opening times.
Driving – Just like with ridesharing, be prepared for heavy congestion when arriving at Animal Kingdom in the morning. I wouldn't suggest getting to the parking lots anytime an hour prior to Early Entry. As long as you pull up into the front gates 30-45 minutes prior to Early Entry you should be absolutely fine!
At Park Close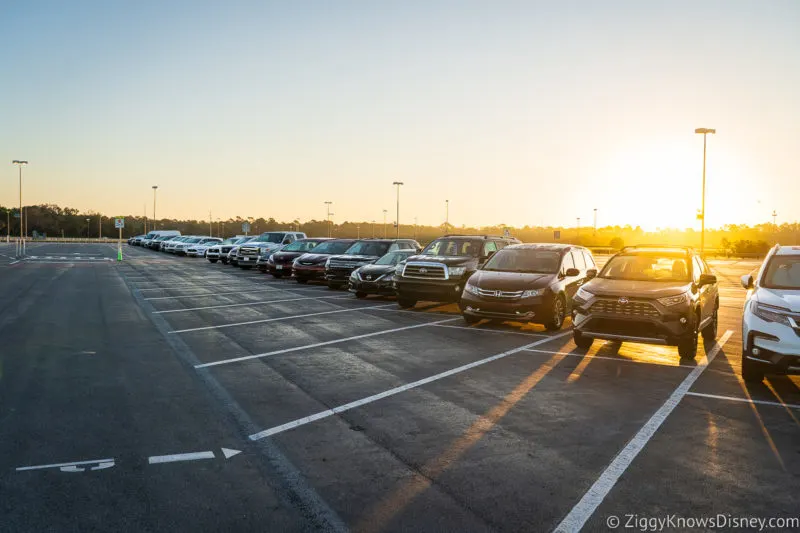 Disney Buses – While Disney officially states that transportation only happens for an hour or so AFTER closing time, they won't leave any guests stranded. The good news about Animal Kingdom at park closure is you won't have to deal with the same quantity of people at the other Disney Parks.

The nice thing about no fireworks show here is that there is no mass exodus to deal with due to no nighttime entertainment. Guest departures are much more scattered making leaving Animal Kingdom usually a breeze.
Ridesharing – While ridesharing can be beneficial in the morning especially if you miss the first bus, in the evening it's less so. It can be costly due to many other guests all doing the same thing and being considered a 'Peak' rate. If choosing to do so due to expediency, it is fairly simple and easy. Simply follow the signs to the left when leaving the park and call your driver. You'll for sure beat the buses back to your hotel or resort.
Driving – If leaving Animal Kingdom via your vehicle at the end of the night, your exit will be relatively simple and pain-free. Just follow the Exit signs and once you leave, your ride should be relatively smooth sailing once you get out of the parking lot area.
Our Predictions for Future Animal Kingdom Park Hours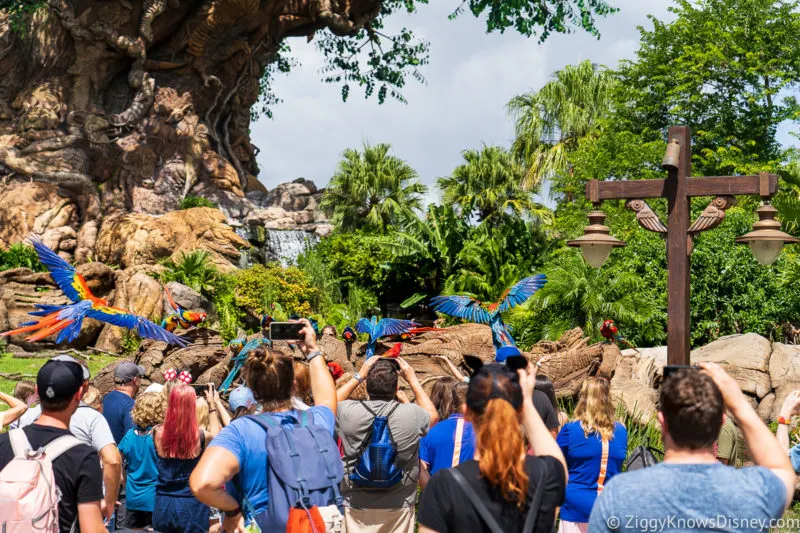 While we've enjoyed Animal Kingdom and the rest of the Disney Parks beginning to get to pre-pandemic hours, they aren't quite fully there yet. Sadly we believe Animal Kingdom will continue to be the unfortunate recipient of poor nighttime hours due to no nighttime shows and limited dinner options.
Unless things miraculously change and Disney adds back Rivers of Light or another unexpected nighttime show at Animal Kingdom, I can't imagine hours stretching past 8:00 pm in the evenings.
We'd love to see After Hours Events resume in Animal Kingdom as they have for Magic Kingdom and Hollywood Studios. We'd also love to see some Extended Evening Hours posted for Animal Kingdom.
I could feasibly see them adding Extended Evening Hours at Animal Kingdom in the busiest times of 2023 to see how well they get supported. If they do, it could give them some priority to add another nighttime show or additional nighttime offerings. That's our hope!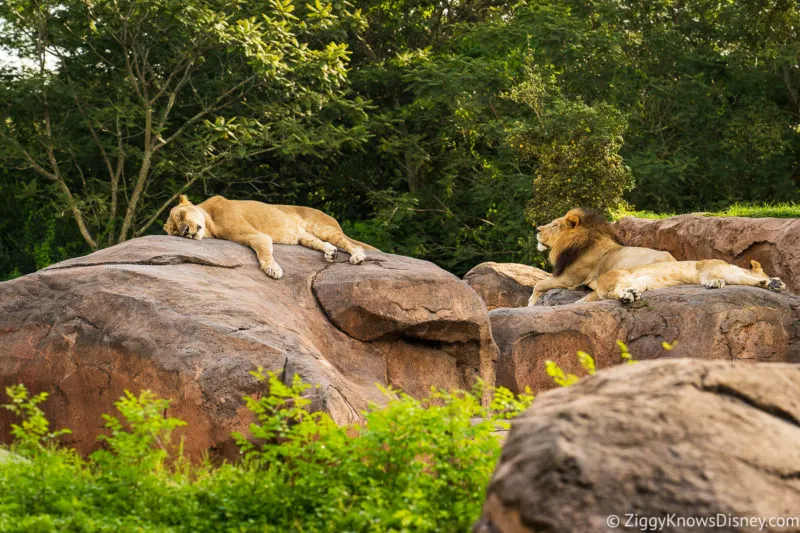 That wraps up our look at Disney's Animal Kingdom park hours in 2023. We hope you now have a better understanding of when the park opens, closes, and how to prioritize your day!
Ready to Start Planning Your Disney Vacation?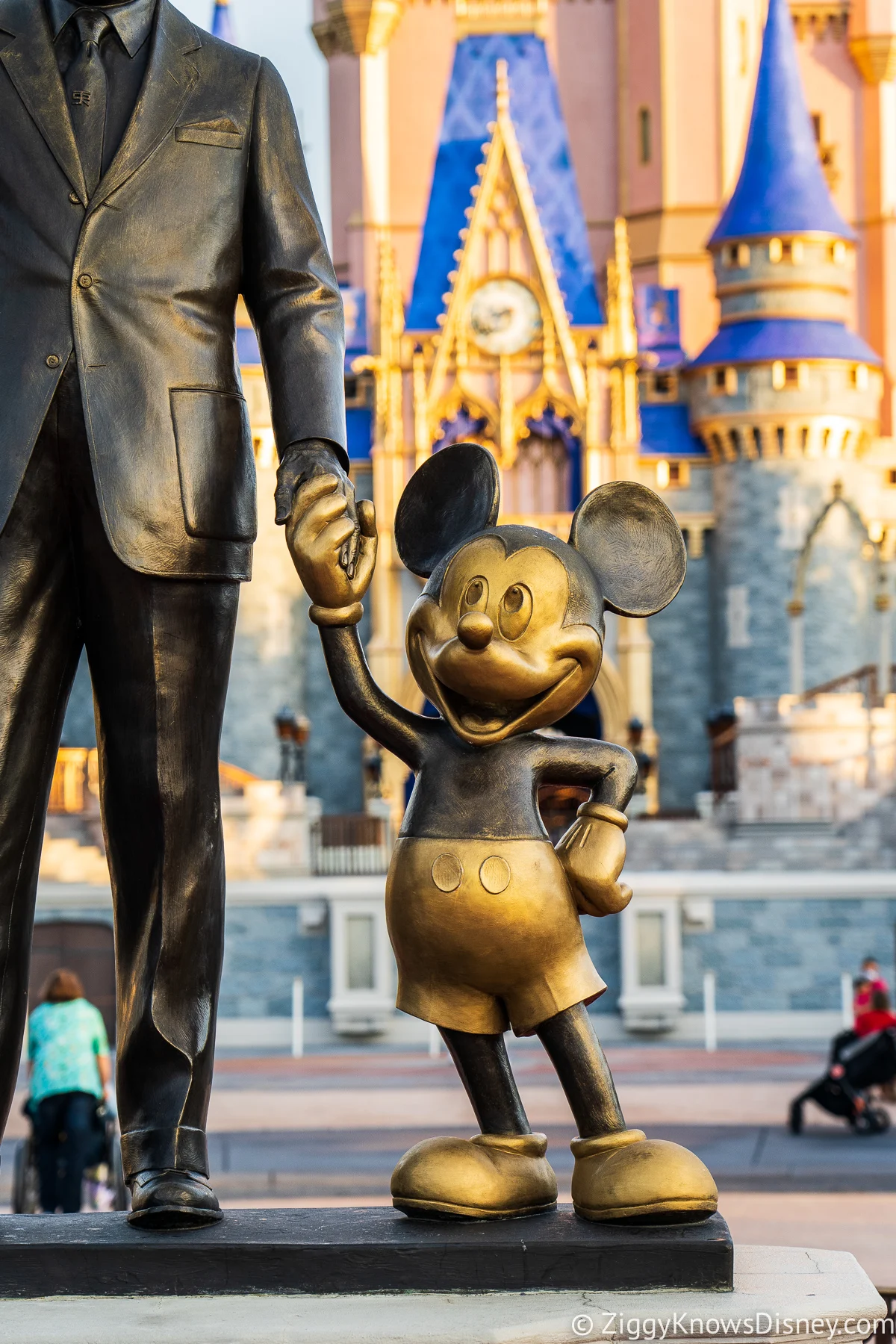 If you are thinking about going to Walt Disney World in the coming future, here are some other popular articles where you will find all the info and tips you need to plan your trip.
Your Thoughts
I want to know what you think about the park hours for Disney's Animal Kingdom…
What time do you like to arrive at the Animal Kingdom?
What changes would you like to see to the park hours?
Let us know in the comments section below!
If you enjoyed this article, as always I appreciate it if you'd share it with others via social media. I work hard at making this website into a useful resource for you and your family to plan your visit to the Disney Parks and I hope it can help you! Thanks 🙂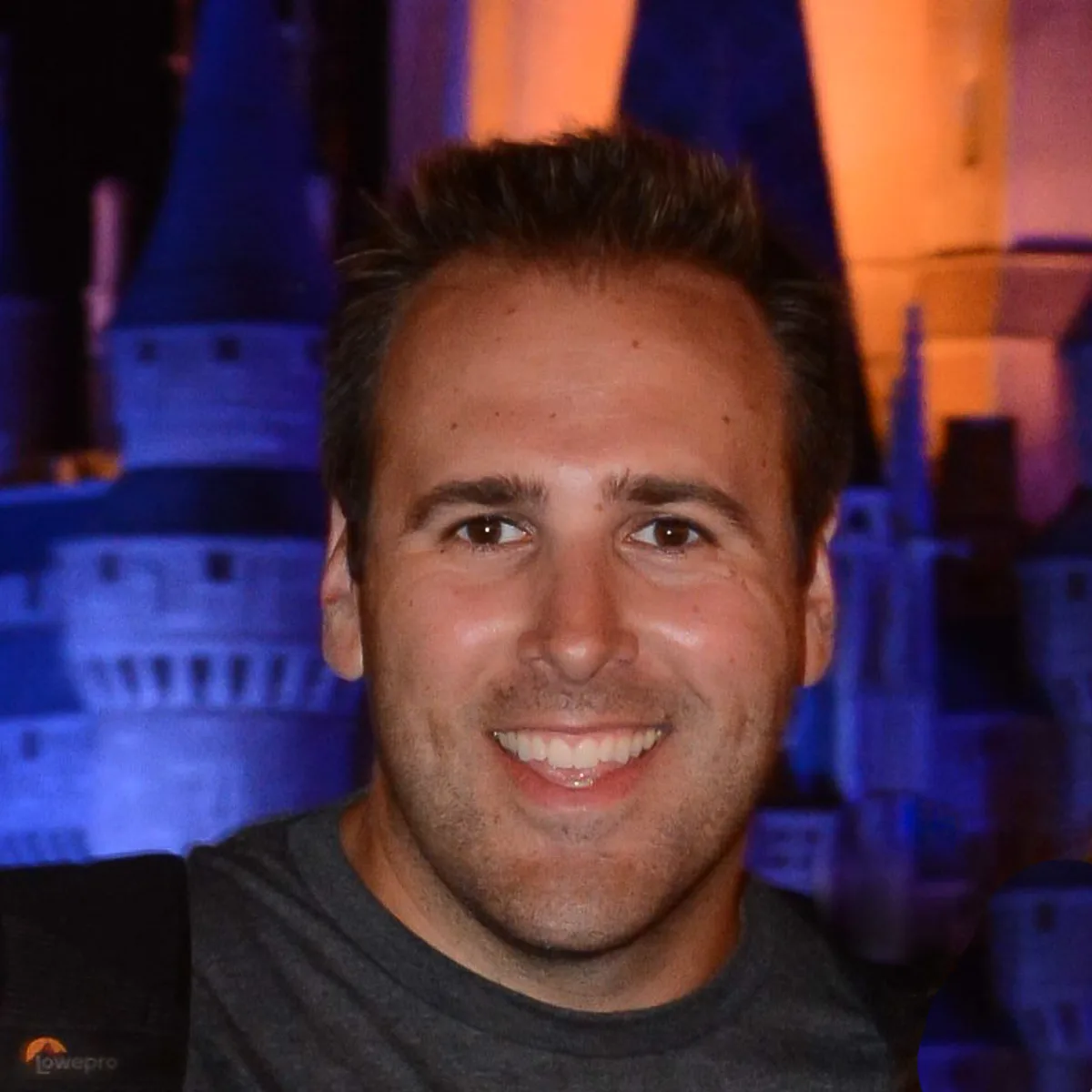 My name is Ziggy and I love Disney, everything Disney! I grew up on Disney and it has and continues to be a huge part of my life. I started young when my parents took me to Disney World when I was 18 months old. Little did they know that would be the first of an uncountable number of trips we would take. I have so many amazing memories going to Disney with my family and friends and it has been interwoven into my DNA.