At the latest D23 Expo, Disney announced a potential expansion at Disney's Animal Kingdom including Zootopia and Moana replacing Dinoland U.S.A. in a much-needed reimagining of this area of the park.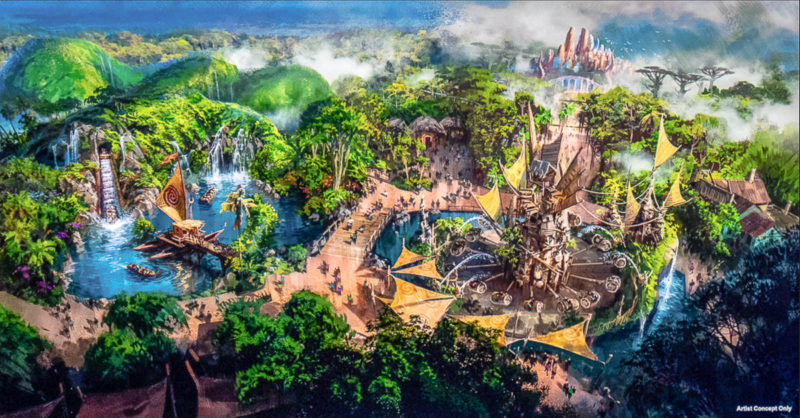 In this post, we are going to discuss everything that was announced regarding the Animal Kingdom expansion and the subsequent Dinoland U.S.A. transformation, and what to expect in the coming years.
Dinoland U.S.A. is one of the weakest lands in any of the 4 Walt Disney World theme parks, and fans have been clamoring for an overhaul to this area for some time. To bring in Zootopia, Moana, or both would mean new attractions for the park and would be a huge improvement to what is there currently.
To be clear, at this point, Disney is only discussing the Dinoland changes and nothing concrete has been decided at the moment. All the plans Disney shared are considered "Blue Sky" which means they are being considered, but they may or may not happen.
The end result of what actually comes to the current Dinoland U.S.A. will likely be much different than the current concept art we have, so remember not to fall in love with what Disney has shared so far.
Before we share all the details, don't forget to sign up for our FREE Weekly E-Mail Newsletter. There we bring you the latest updates on the new Animal Kingdom expansion as well as our best Disney vacation planning tips. You can sign up here: Join our E-Mail Newsletter!
Dinoland Transformation Overview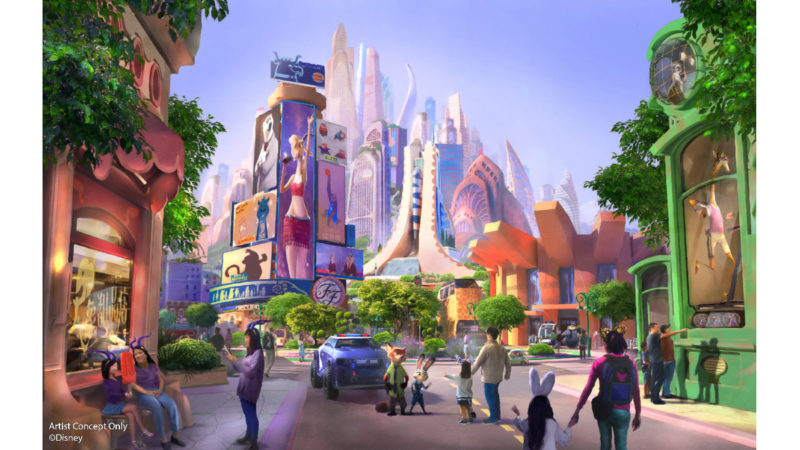 Even though we've known for years that Dinoland U.S.A. needs an overhaul, it was somewhat surprising that Disney was willing to talk about it right now and share some of the Imagineers' ideas for this area.
During the "A Boundless Future: Disney Parks, Experiences and Products" presentation at the 2022 D23 Expo, Disney Parks, Experiences and Products Chairman Josh D'Amaro gave audiences a sneak peek at what the future of the Animal Kingdom may look like in the coming years.
Before he shared ideas for Dinoland, he warned that some people within Disney may be very uncomfortable, but that fans would love to see it. He then invited Jennifer Lee from Walt Disney Animation Studios, and Chris Beatty from Walt Disney Imagineering to talk about ideas that Walt Disney Imagineers have for this land.
Both Lee and Beatty spoke about Dinoland U.S.A. being replaced by a land themed to both Moana and Zootopia. They also shared some concept art of how the land may look when completed.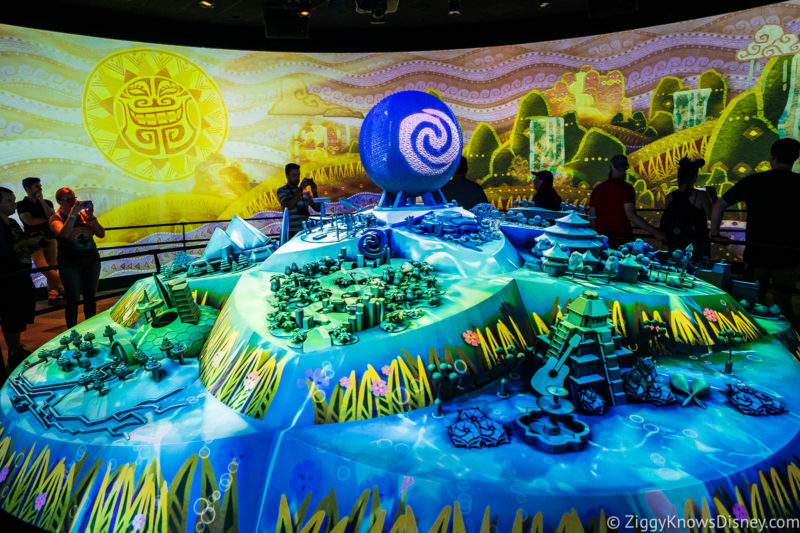 We can see that the land is really broken down into two themed areas. In the forefront is a Moana-themed area. In the back of the concept are and much more vague is the Zootopia area, though we can't really see what's planned there.
Though the concept art is vague and we can't make out everything in it, this new land would include at least 2 attractions, plus shopping, and dining options.
This section of the presentation also included information about a potential Magic Kingdom expansion in Frontierland which could include a Disney Villains land, Encanto, or Coco.
They were very careful to remind fans that this is still an "early concept exploration" and a blue sky idea. They also pointed out that this is just "one of the potential expansion opportunities" they are working on and something else may replace it instead.
One thing is sure, however, Disney seems committed to getting rid of Dinoland U.S.A. They have listened to fans' complaints and know that something drastic needs to be done to this land.
Potential New Attractions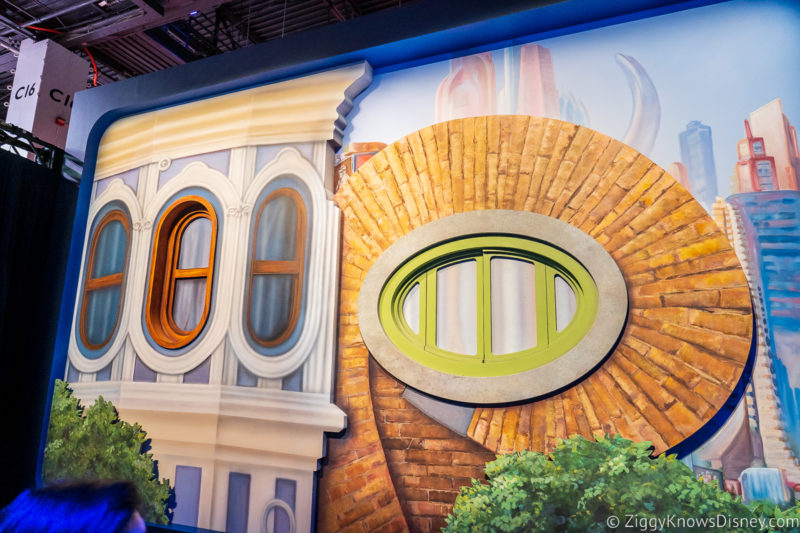 So far we can see at least 2 attractions for the new expansion, though it's likely there will also be a third, we just can't see it right now.
Attractions for the Zootopia/Moana land are:
Moana Spinner Ride
Moana Log Flume
Unknown Zootopia Ride
Let's break each of these down and what we know so far.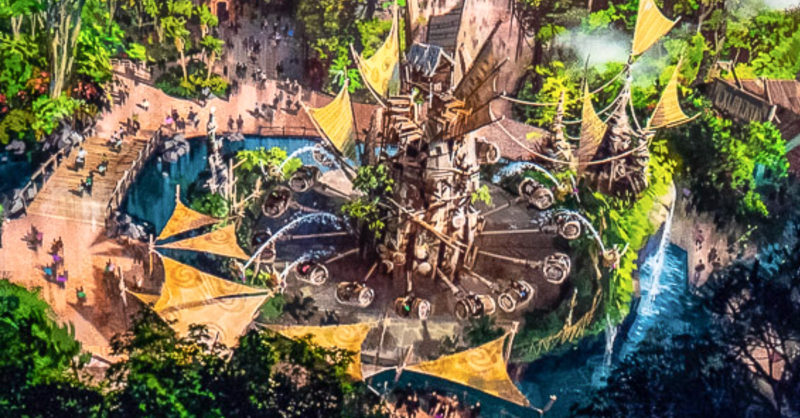 Moana Spinner Ride – This one is the most visible in the concept art and it's right up front to see. It's similar to any spinner ride like Dumbo or Astro Orbiter, and it would replace the existing TriceraTop Spin ride.
Unfortunately, this is the attraction that is most likely to end up getting built as it can easily be swapped out for TriceraTop Spin and would go right in the same location. The attraction looks a lot cooler than the existing rid though.
It is decorated with sails on the sides and top of the attraction, and it is surrounded by a water moat with a walkway going around the perimeter. The bridge in the middle of the art gives guests good views of this ride and the one to its left.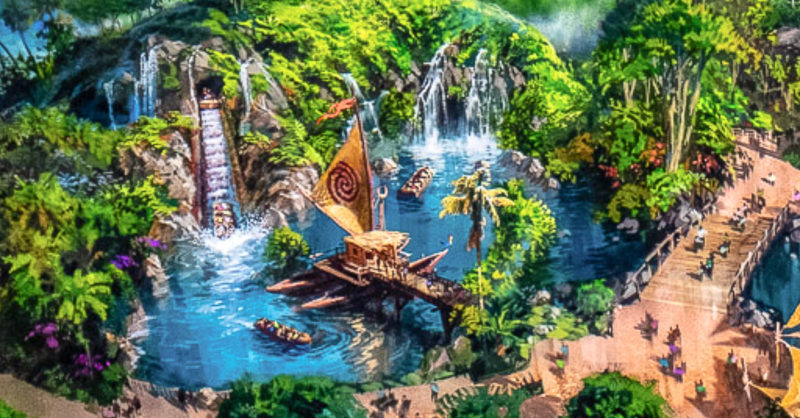 Moana Log Flume – This ride is similar to a traditional log flume ride like the new Tiana's Bayou Adventure, and is much more impressive than the spinner ride.
Guests enter log-shaped boats and go through two areas. The most visible is the gorgeous pool where they circle around Moana's wa'a kaulua outrigger canoe and then head under the waterfalls and into a larger show building.
On the left side, you can see riders going down a drop, but it looks smaller than something like Splash Mountain.
The lush tropical setting makes it visually stunning and we can only imagine what the inside will look like! Even though there is already a boat ride at the Animal Kingdom, the setting fits in nicely with the theming of the park and only adds to its natural beauty.
This ride would be located where Primeval Whirl once stood, and the area now occupied by the boardwalk-style games in Dino-Rama. The footprint of these two areas is likely large enough to house the new ride, and if more space is needed, there is still more land behind them that Disney can expand out into.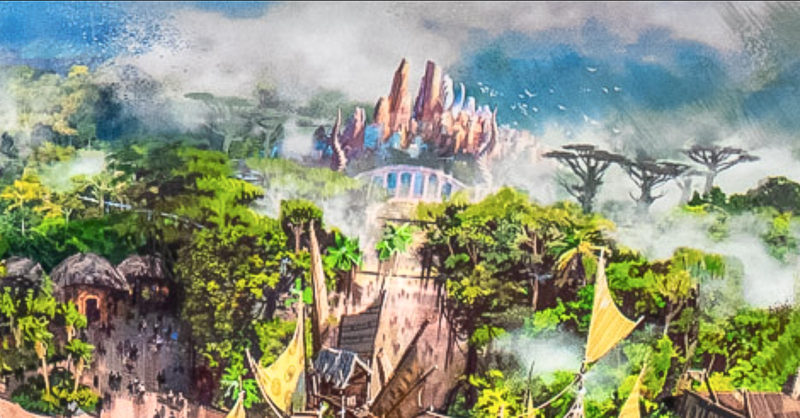 3rd Zootopia Attraction – As you know, there were always 3 attractions in Dinoland, and there is a huge part of the land not shown in the concept art. That is the area where the Dinosaur attraction currently sits.
You also may have noticed that this land is being described as Moana AND Zootopia, yet, we haven't mentioned any Zootopia attractions yet.
To find the Zootopia attraction you need to look at the top of the concept art and into the cloudy area. There you can see the outline of a building in the style of Zootopia, and it's where the land's 3rd attraction will go.
What kind of attraction would this be? The answer to that is unknown, but Disney has given us an idea of what we might expect to find there.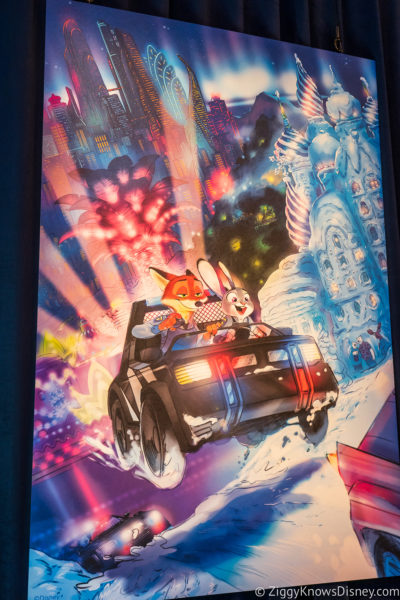 As you may recall, Disney is currently building a Zootopia land in Shanghai Disneyland, along with an E-Ticket dark ride to headline that area.
As we brought out in our D23 Expo Rumors post, bringing Zootopia to Disney World, especially to the Animal Kingdom, just makes too much sense on Disney's part. The attraction in Shanghai is brand new, and Disney loves to reuse the same attractions in multiple parks around the world to save money on ride development.
It would only make sense then to bring that exact ride to the Animal Kingdom instead of coming up with an entirely new ride idea. We got a look at the ride vehicle and new concept art at the D23 Expo, and it is a high-speed police chase with Nick and Judy that looks really fun!
Is this the Same Zootopia Land that is in Shanghai?
So if we are getting a Zootopia land, does that mean it will be a clone of the one in Shanghai Disneyland? No, not necessarily.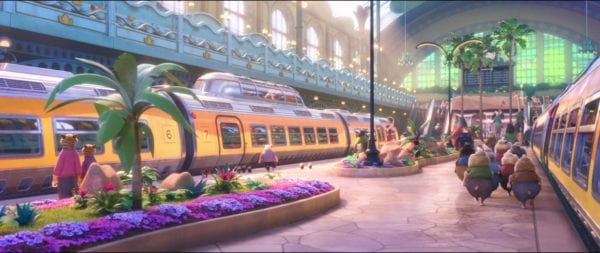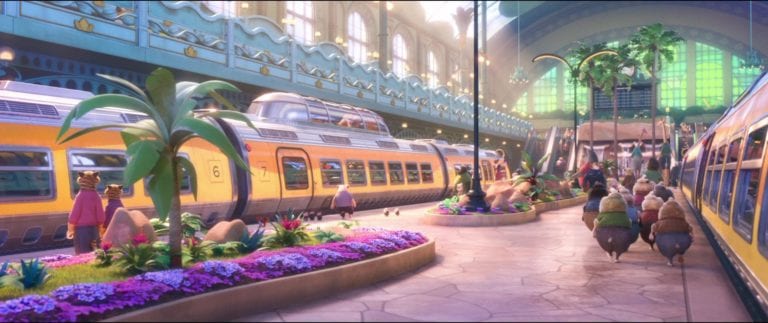 The Zootopia land in Shanghai is only themed to the city of Zootopia (or Zootropolis depending on which country you are from), whereas this Dinoland replacement looks like Disney wants to make a mix of both Zootopia and Moana.
So even if the ride ends up being the same, the Shanghai version of the land may have other restaurants, shops, and experiences that the Animal Kingdom version doesn't get.
Disney is all about saving money, so they will no doubt try to reuse some of the current spaces in Dinoland U.S.A. for this new land. A dining location like Restaurantosaurus and a shop such as Chester & Hester's Dinosaur Treasures could easily be rethemed.
Even TriceraTop Spin may just get a fresh coat of paint, some new vehicles, and flags slapped on the top to try and use the existing ride system. We hope Disney doesn't do that, but it wouldn't surprise us if they did.
Will the Dinosaur Ride Close Too?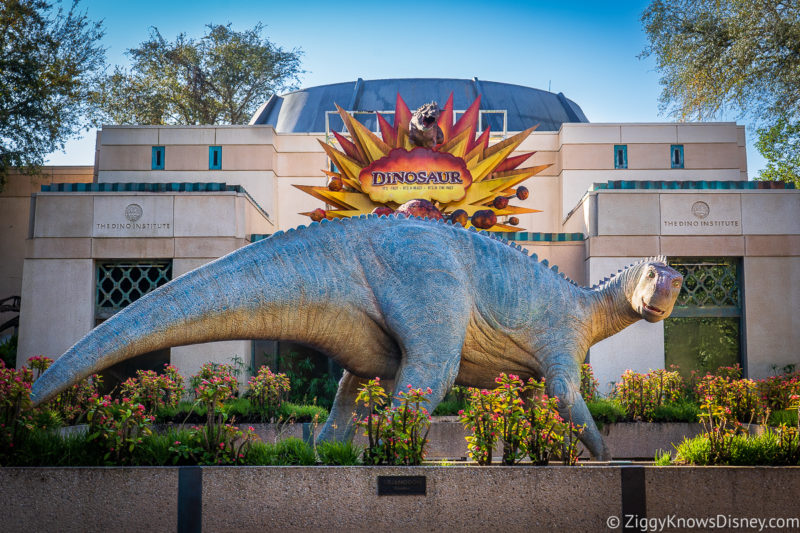 In the scenario that Disney laid out for us, yes, Dinosaur the attraction would end up closing and be replaced by the Zootopia ride.
While I don't know exactly how I feel about that right now since I do love Dinosaur, the Zootopia ride is a natural replacement, technically speaking at least.
Again, though we don't have all the details about the Zootopia E-Ticket, from the ride vehicle model, it looks like it could be very similar to the ride system used by Dinosaur and Indiana Jones.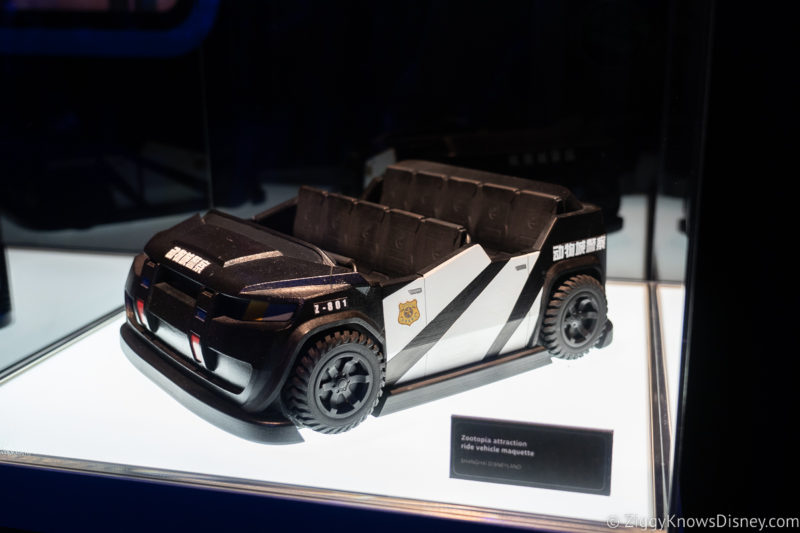 Now, while I love these two existing rides, I would hope that Disney doesn't just take out the Dinosaur props and slap on a police car design onto the existing Dinosaur jeeps. Our guess is that won't happen and the ride system will be different.
What is possible is that the existing Dinosaur show building is left in place with the interior getting completely removed and re-done to fit the Zootopia attraction. This would be like when The Great Movie Ride show building was emptied for Mickey & Minnie's Runaway Railway.
When Will the Dinoland U.S.A. Transformation Take Place?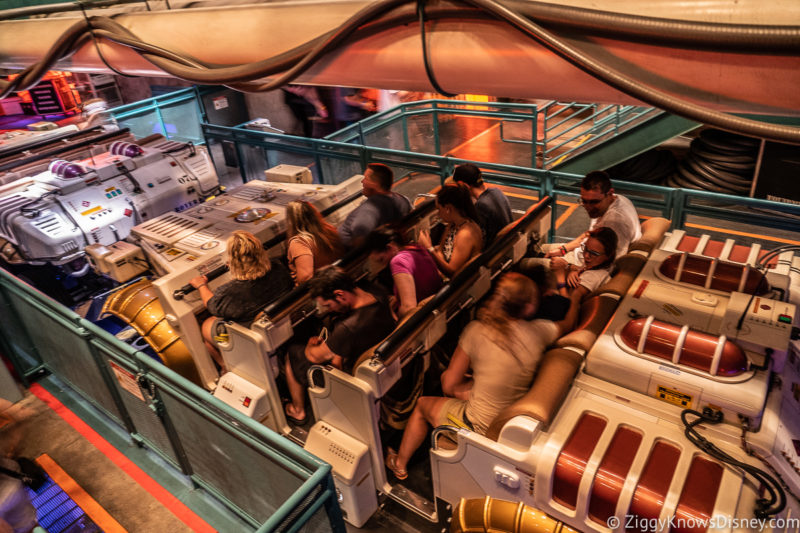 What we need to keep in mind right now is that none of the plans Disney has shown so far have been green-lit and this Zootopia and Moana land may never actually get built. Josh D'Amaro went out of his way multiple times during the presentation to say that these are just "potential expansion opportunities" and that they are entertaining a variety of ideas for this space.
That being said, we think this land or at least part of it is closer to being built than we may realize.
Even though the Moana attractions are the ones more prominently featured in the concept art, we have a hunch that the Zootopia area of the land is the one that is more likely to get built in the end.
The reason behind this is simple, it's already being built in Shanghai Disneyland. As we already brought out, Disney likes to save money whenever it can, and since a Zootopia attraction is already slated for Shanghai, there would be minimal research and development costs to build it in Disney World.
The Moana log flume ride may actually cost more money and take more time to build since Disney doesn't already have one fleshed out and ready to go.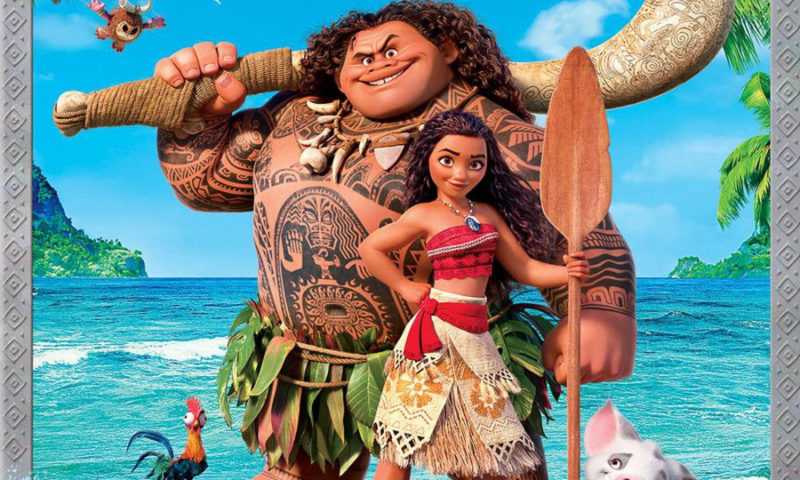 The only reason Disney may not be showing the Zootopia part off at the moment is due to exclusivity rights by Shanghai Disneyland. It's not uncommon for Disney to grant an exclusivity contract on its properties to one of its international parks like Shanghai Disneyland or Tokyo Disneyland, guaranteeing that park gets to be the only park with a specific ride for x number of years.
If they are indeed cloning the Zootopia attraction and bringing it to the domestic parks, they may be under contract to wait until 3 or 4 years after the ride opens in Shanghai Disneyland, delaying the land's arrival at the Animal Kingdom.
Not only that, it will take some time for Disney to decide on all the fine details of the land and come up with a construction plan. Early concept art is one thing, but when attractions need to then stick to a budget, things get more complicated, and it could take a while.
Even if this new Dinoland replacement was green-lit and ready to build tomorrow (which it's not), Disney is extremely slow at building new attractions/lands, and an overhaul like this would require a minimum of 3 to 4 years of construction time.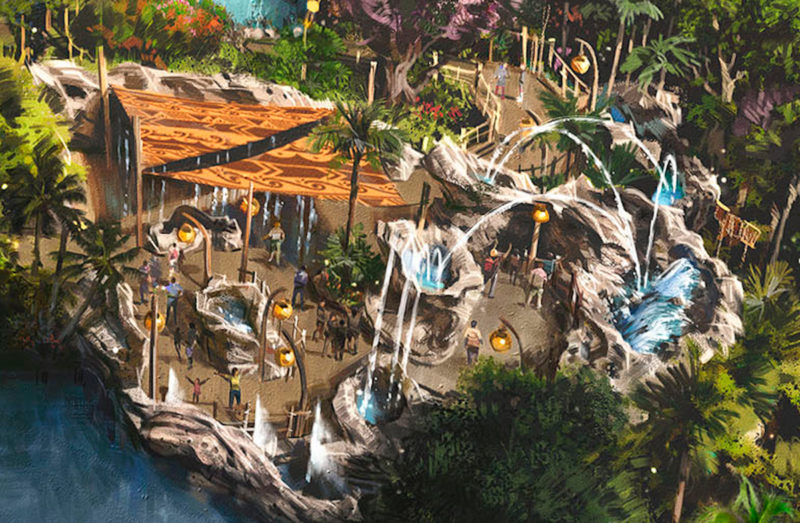 All that being said, our guess is that the new Dinoland U.S.A. replacement could open sometime in 2027. That's a realistic timeline. It gives Disney a year or so to finalize the plans and get started on construction, then 3 or 4 years to actually get it built.
No, it won't be a direct response to Universal's Epic Universe (that opens in 2025), but nothing will at this point since Disney has been dragging its feet for so long to get new projects in the pipeline.
The positive news here is that Disney executives are listening to what the fans want and they know they need to make run-down areas of the parks like Dinoland better.
Another plus is that the concept art is pretty far along for a project that is "blue sky." Normally when Disney is working in the very early stages of a project, the concept art isn't as detailed as the one they shared with us, so that gives us hope that this, or at least something similar will end up getting built.
My Thoughts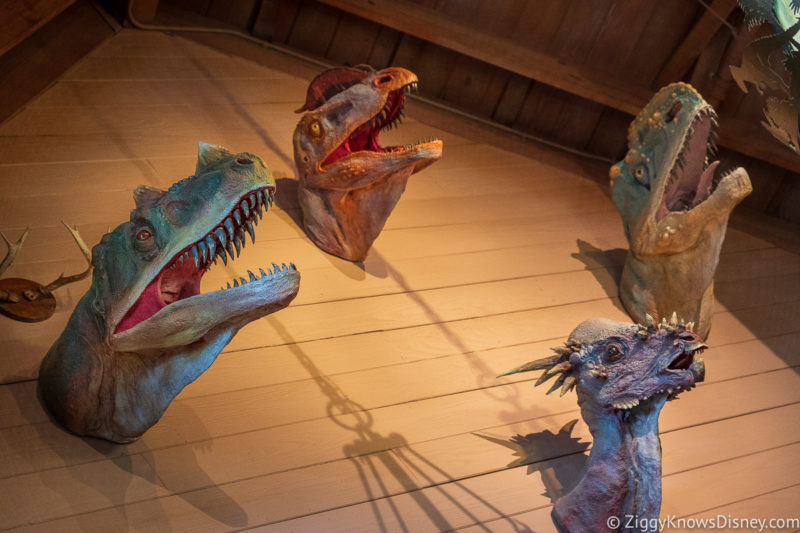 Overall, we are pretty happy with what Disney has shared so far about the potential Dinoland transformation project.
I know many people would like to keep the Dinosaur theme and name for this land, maybe even bringing in a classic unbuilt ride like the Excavator roller coaster. However, it doesn't look like that is going to happen and Disney seems confident in changing themes.
In my opinion, overhauling Dinoland is well overdue, and it's perhaps the weakest land at Walt Disney World. Yes, I do love Dinosaur, but at the end of the day, if I have to sacrifice it to bring back life to this section of the park, I'll do it.
The spinner ride is a wash with TriceraTop Spin, or maybe even a slight victory since the design looks much cooler than what's there at the moment.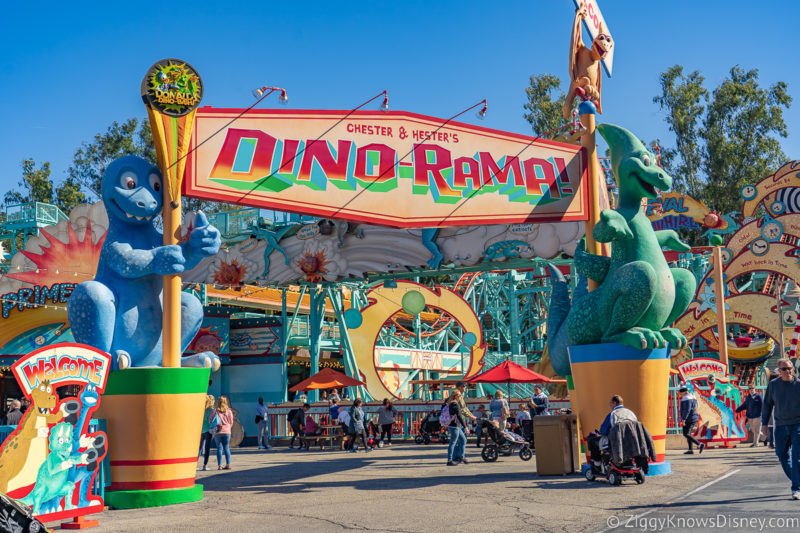 The Moana log flume is a big upgrade over Primeval Whirl and Dino-Rama, and I would make that trade any day of the week.
The remaining question is if the new Zootopia ride will be at least as good as Dinosaur. It's hard to say at this point since we don't know too much about the Zootopia ride in Shanghai yet, and we don't know 100% that is the ride proposed in this expansion.
Then there's also the question of if Moana and Zootopia even fit into the Animal Kingdom.
Thematically, I think Moana fits in with the overall message of the Animal Kingdom just fine. It also would fit if Disney wanted to make this whole area into a South Pacific-themed land, and leave Zootopia out of it. Thematically, that might even be better.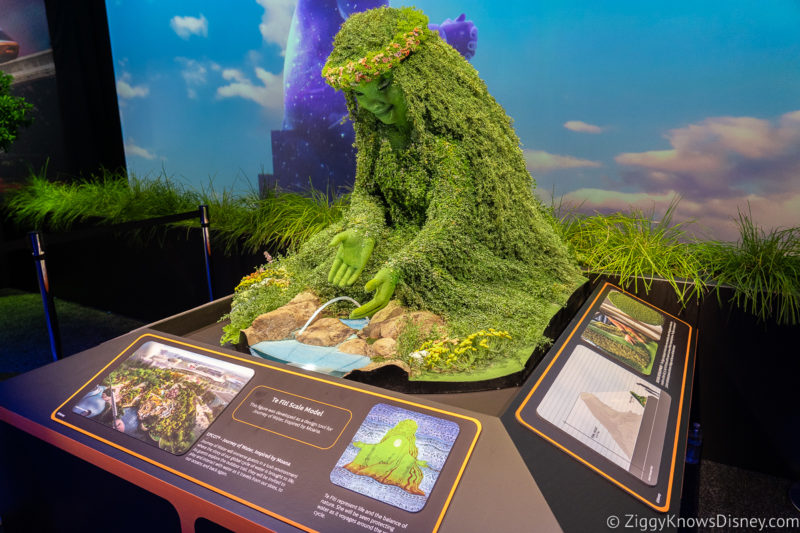 The only problem is I'm not sure it's really necessary since the Moana: Journey of Water attraction is already coming to EPCOT. Even though it is a great film, I'm not sure I want it in two parks over a stronger IP like The Lion King which still to this day doesn't have a ride in the parks.
However, I can see Animal Kingdom purists getting upset with Zootopia coming to the park since it doesn't really fit the whole "conservation" theme, even if it is about Animals. While that is true, if done well, I don't think people will have a problem with it.
Part of what makes Zootopia such a great film is its strong cast of characters and the vibrant metropolitan atmosphere. I think in the end the majority of guests will eat it up, much like they got over their problems with Pandora: The World of Avatar once it opened and they realized just how awesome it is.
It also doesn't hurt that Zootopia grossed over $1 Billion at the box office back in 2016. It wouldn't surprise us if we eventually see a Zootopia 2 in the future also, so it makes sense Disney would want to capitalize on its popularity.
Again, just keep in mind this version of the Animal Kingdom expansion hasn't been green-lit just yet, and things could change drastically between now and when we finally do get a replacement. However, if this is what Dinoland eventually becomes count us in the crowd that is extremely excited about this change!
Other Transformation Ideas
Just in case we don't actually get a Moana and Zootopia land, here are some other ideas that have been thrown around as to what could wind up replacing Dinoland U.S.A.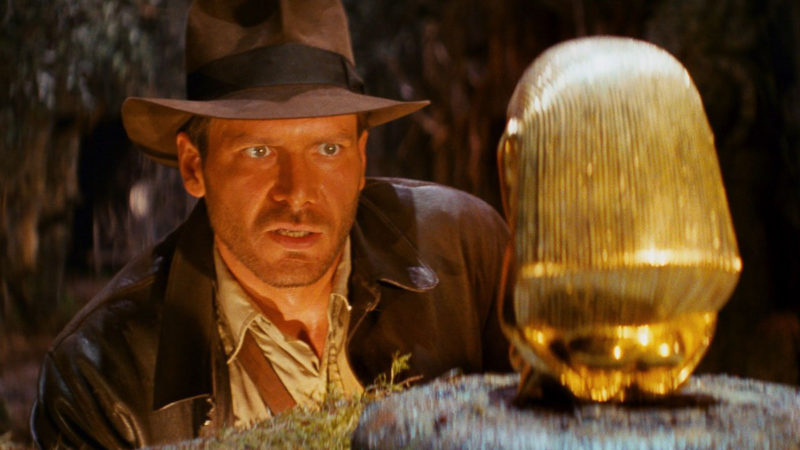 Indiana Jones Land – Before this latest announcement, bringing in an Indiana Jones-themed attraction/land was the popular rumor and the one that made the most sense from a theming perspective.
The attraction Dinosaur could be re-themed to a ride similar to Indiana Jones Adventure in Disneyland, and something else (maybe an Indy coaster) could go in the Dino-Rama area. You could even make Dinosaurs and archeology work together quite nicely.
I would have thought this was the front-runner, but apparently, Disney feels differently and they either have other plans for Indiana Jones (at Hollywood Studios maybe) or they no longer feel it's the big draw it once was.
South America – Re-theming Dinoland to South America probably makes the most sense in the overall theming of the park since you have Asia and Africa on the other side. The problem is finding the right IP to put here.
Encanto and Coco would go perfectly, from a geographic perspective, but they aren't films that really have much to do with animals or conservation. Plus Disney seems to prefer them in the upcoming Magic Kingdom expansion they also talked about at the D23 Expo.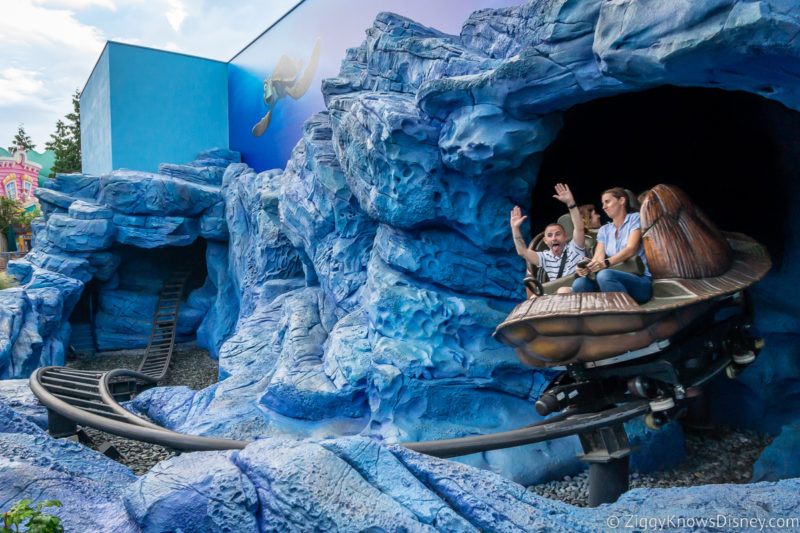 Crush's Coaster – Another option could be to make a duplicate of Crush's Coaster for Walt Disney Studios in Disneyland Paris. Disney loves to bring over existing attractions from other parks, and something Nemo-themed would fit right next to "Finding Nemo…The Big Blue and Beyond", though the Dinosaur-themed land wouldn't really work.
I'm not sure though how that would fit in with the rest of what is currently Dinoland, so you'd have to make the expansion bigger than just Crush's Coaster. But it is an option if Disney really wants to build on the cheap.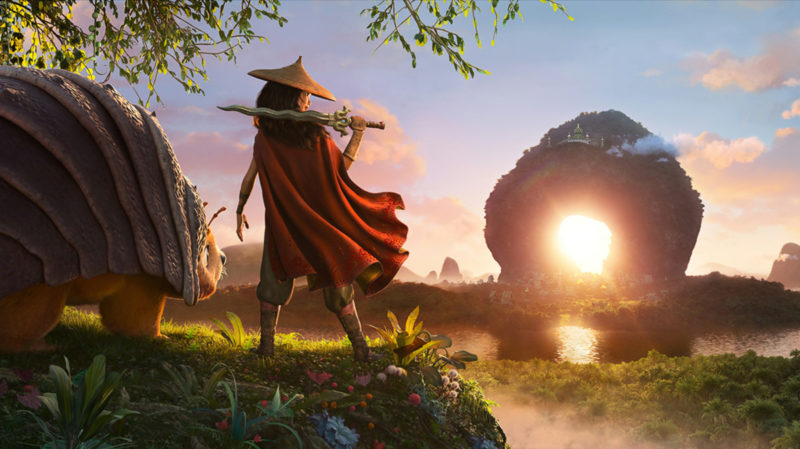 Raya and The Last Dragon – There have been some fans throwing around theories about a Raya and the Last Dragon-themed area or attraction coming to the Animal Kingdom, but I don't think it's really a great fit for a Dinoland U.S.A. replacement.
While I'm sure they could turn this exciting animated film into a great ride, thematically, it would be better off in Asia if you do it, rather than putting it over here or making this an expansion of Asia. Re-theming something like Kali River Rapids would make more sense if you are dead-set on getting Raya in there (I'm not).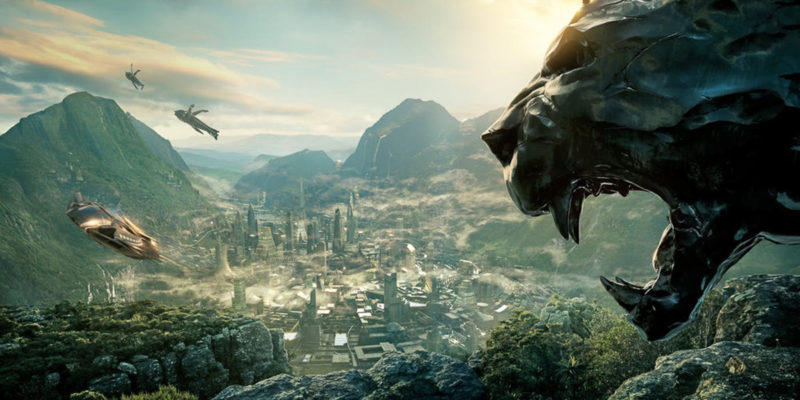 Wakanda – Bringing something Black Panther-themed to Walt Disney World would be a huge draw for Marvel fans, and with a land on the scale of Pandora, it would probably be absolutely stunning. Black Panther 2 is coming out and it's one of Disney's biggest money-making franchises.
The only thing is that it would probably cause even more problems among the Animal Kingdom purists since there isn't much of a connection with animals to make it justifiable to build here.
Whatever they end up building, it will surely be home to some of the best new attractions coming to Disney World in the next few years.
That wraps up our look at the Dinoland U.S.A. transformation with a potential Zootopia and Moana expansion. We'll be finding out more info in the coming months so stay tuned for more!
If you are going to Disney World soon, make sure to read our Disney World Planning Guide for all the tips and info you will need to cover everything! Also, check out our Disney World Crowd Calendar so you know when the best time to visit is!
Your Thoughts
I want to know what you think about the proposed Dinoland U.S.A. replacement…
Would you like to see a land themed to Moana and Zootopia?
What are some attraction ideas for the land?
Let us know in the comments section below!
If you enjoyed this article, as always I appreciate it if you'd share it with others via social media. I work hard at making this website into a useful resource for you and your family to plan your visit to the Disney Parks and I hope it can help you! Thanks 🙂
Meet the Author of Ziggy Knows Disney!