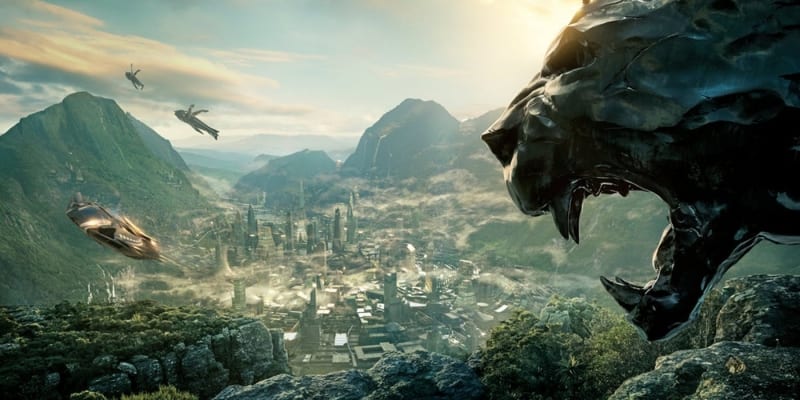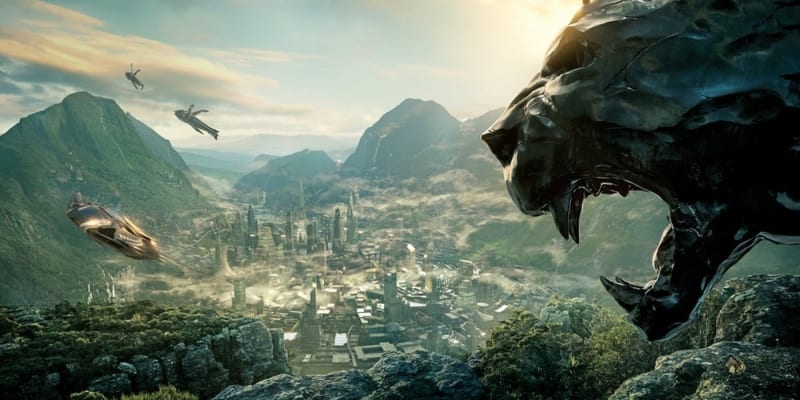 With Black Panther having tremendous success and already hitting the $700 Million mark in only its 2nd week at the Box Office, naturally Disney fans want to know if Black Panther is going to have more of a presence in the parks. If that is you I have some good news for you. Bob Iger said Black Panther Attractions could be coming to the Disney Parks indeed!
When responding to that very question Iger said this: "No. We haven't had a chance to build a ride, though I'm sure there are people who are working on it," said Iger about Black Panther attractions in the Disney Parks.
Of course the new direction Disney has been going for sometime now is to take the company's strongest intellectual properties, (Star Wars, Marvel, Pixar, etc) and work them into the parks over other non-IP attractions and shows. A lot of people were upset finding out that Guardians of the Galaxy is coming to Epcot, instead of other attractions that share the original vision of Epcot of Edutainment. These are however the times we are living in and if you plan on being a Disney park-goer moving forward it's time to embrace it.
That being said, Black Panther fits nicely into this mold as it's becoming the next super-franchise within Marvel. It's not to the level of Iron Man or Captain America yet, but it certainly had a better beginning than either of them did. Black Panther is already present in Disney California Adventure with character meets and appearances, and Iger said the line has been an hour long to meet him. Black Panther is coming to the Disney Cruise Line as well as part of the Marvel Day at Sea event this year.
So what Disney parks would Black Panther fit well into?
Obviously the first one that comes to mind is Disney's Animal Kingdom. Black Panther takes place in Wakanda, which is in Africa, and Disney's Animal Kingdom has an Africa! T'Challa and the crew would fit perfectly into it imo. However that damn Universal contract comes up again. Can Disney actually put Black Panther in Walt Disney World?
I looked at some of the Universal contract for the Marvel characters it can use and Disney can't, and as far as I can tell, the contracts restricts Disney from using characters from franchises already existing in Universal parks in any Disney parks nearby. So for example Universal Orlando has characters in 4 attractions from The Avengers, X-Men, Spider-Man, and Fantastic Four. That means Disney can't use Iron Man, Spider-Man, Wolverine, etc in Walt Disney World. They can use those characters in Disneyland California however, which is why a Marvel based land is coming there.
But back to Walt Disney World, as you know Disney is building a Guardians of the Galaxy attraction in Epcot, and since GotG was not being used by Universal, they were free to put them in the parks. That's one reason why Disney is so happy Guardians took off as a franchise, it allows them to have a presence in any park they so desire.
Black Panther is technically part of the Avengers, but I'm not as huge comic book buff as some here, so I'm not sure if this disqualifies him from coming to Walt Disney World. I tend to think so, because otherwise I would think those Black Panther character visits to Disney California Adventure would be coming to Orlando too if it were possible, but that's only a guess on my part.
I think it's a shame though if Black Panther doesn't make it in some form. They could build a mini-Wakanda, secretly hidden away off Africa with an attraction or two. I think the fit would be great. I don't know what kind of attractions they could do…I would say a flight simulator over Wakanda, but that seems redundant with Flight of Passage already in Animal Kingdom. Something getting those huge Rhinos involved though would be sick! There's space over by Rafiki's Planet Watch, where a Zootopia-themed area was also rumored to go, and would be a natural fit.
Another solid option could be in Epcot. Maybe that long-planned African pavilion finally gets built and gets a Wakandan attraction with it?
Again it's important to note that at this point to our knowledge Disney hasn't planned any Black Panther attractions for any Disney parks, but from Iger's comments yesterday and the huge success the film is having, especially with an ethnically diverse crowd, I think it's only a matter of time before we see an attraction based on Black Panther, if not in Walt Disney World, then internationally, possibly in something like the $2.5 Billion Disneyland Paris expansion coming to Walt Disney Studios Park.
Either way, we'll be seeing Black Panther in Avenger Infinity War, the 4th Avengers film and at least one more Black Panther sequel, so if his popularity continues it will be fun seeing what happens!
Your Thoughts:
I want to know what you think about the possibility of Black Panther Attractions coming to Disney Parks. Where do you think is the best location for a Black Panther attraction? What kind of attraction would you like to see? Let us know in the comments section below!
If you enjoyed this article, as always I appreciate it if you'd share it with others via social media. I work hard at making this website into a useful resource for you and your family to plan your visit to Walt Disney World, and I hope it can help you! Thanks 🙂