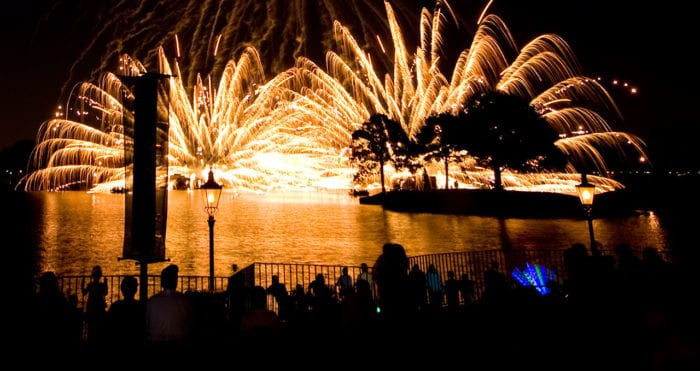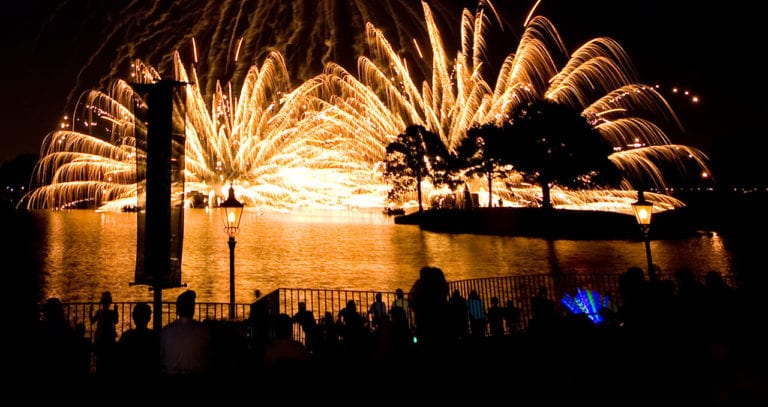 One of the worst kept secrets in Walt Disney World is that Illumination: Reflections of Earth will be coming to an end at some point, and Epcot will be getting a new show. That time might be sooner than you think. According to wdwnt.com, the Illuminations Fireworks replacement show is almost done, and could be coming in just a matter of months. Illuminations: Reflections of Earth, which is
Reportedly the new Epcot fireworks show has been fast-tracked to completion, and will debut sooner than previously expected. The music and vocals for the Illuminations fireworks replacement show are being recorded this week.
It isn't yet known why the development is moving a such a fast pace, but the sooner we get a new fireworks show in Epcot, the better. Illuminations: Reflections of Earth, which is Walt Disney World's longest continuously running fireworks show, used to be my favorite nighttime spectacular… the powerful music, the moving lyrics and unbelievable crescendo. Now it's really showing it's age and doesn't even compare to Happily Ever After, which is the Best Nighttime Show in Walt Disney World.
The speedy development could be attributed to the fact that Siemens has pulled their sponsorship from Disney, including Spaceship Earth, Illuminations and Project Tomorrow. In fact just yesterday the Siemens sign was taken down from Project Tomorrow in Future World. It's also rumored there has been a change in the creative team taking the lead on the Epcot renovation, so maybe they are prioritizing the Illuminations replacement as it's something you can show to guests a lot sooner than an attraction.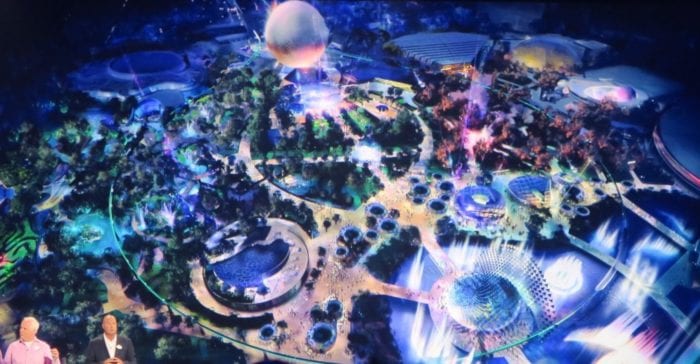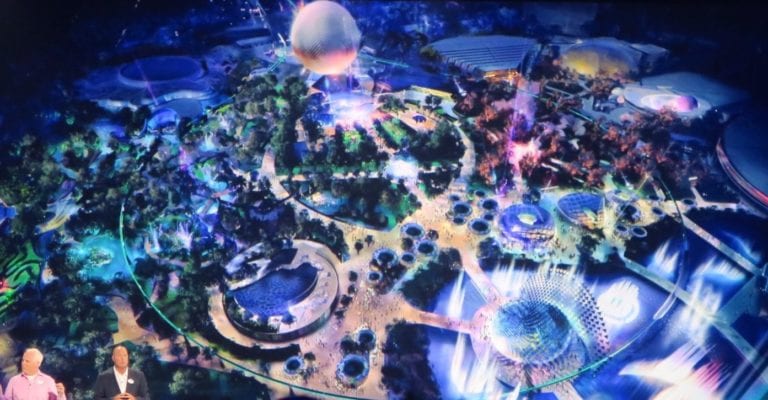 Another reason why they could finish the show sooner would be they aren't planning on being quite as ambitious as they original plan. In the above concept art for Epcot's Future World, you can see the new Illuminations replacement, doesn't only happen over World Showcase Lagoon, but also over Future World. It's possible due to budget restraints Disney has ditched that part of the show and will be going with a more traditional fireworks show now.
One way or another we'll be finding out soon. Stay tuned…
Your Thoughts:
I want to know what you think about the Illuminations Fireworks Replacement Show being almost done? What kind of show are you hoping for? Let us know in the comments section below!
If you enjoyed this article, as always I appreciate it if you'd share it with others via social media. I work hard at making this website into a useful resource for you and your family to plan your visit to Walt Disney World, and I hope it can help you! Thanks 🙂