Today, Disney made a huge announcement when they said a Zootopia-themed land is coming to Shanghai Disneyland! This is the second expansion since Shanghai Disneyland opened in 2016 and will be the park's 8th themed land.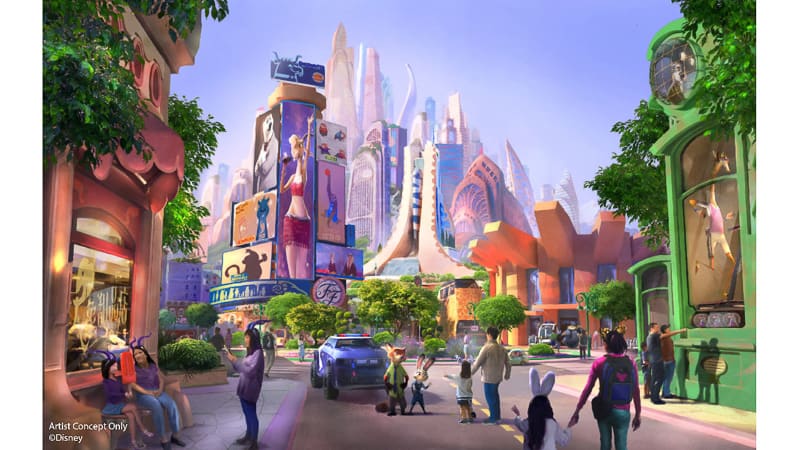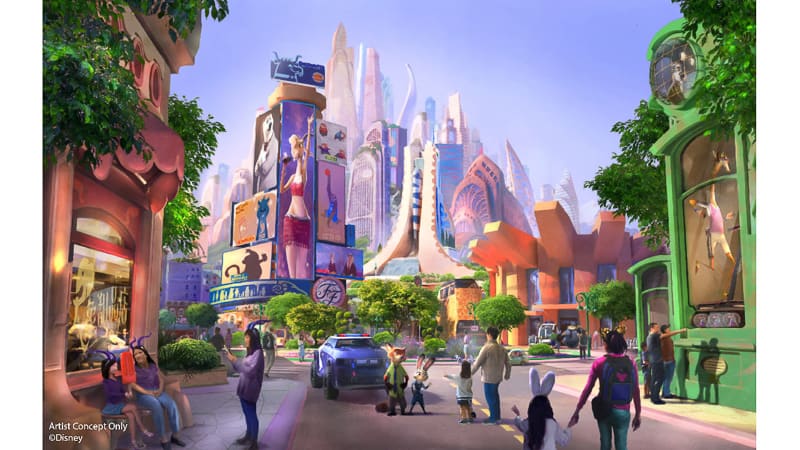 While this might seem out of nowhere, Zootopia was a smash hit when it hit box offices in 2016, turning into a $1 Billion worldwide earner. It also was a mega-hit in China where it broke box office records to become the country's No. 1 animated feature film in history. Since then fans have been speculating about a potential Zootopia land expansion in one of the Disney parks around the world, but no one guessed Shanghai Disneyland.
This will be the first Zootopia-themed land in any Disney theme park worldwide and is sure to get fans of the franchise super pumped!
Disney has described the experience guests will have when visiting the Zootopia land: "Guests will be invited to experience the mammalian metropolis of Zootopia "where anyone can be anything," with a new major attraction that will seamlessly blend Disney storytelling and state-of-the-art technology to bring this fan-favorite movie and its characters to life – including Judy Hopps and Nick Wilde."
So at least at the beginning it sounds like the Zootopia land will only be getting one attraction. It sounds like it's going to be an E-Ticket type attraction and a big crowd-pleaser. They will most likely leave room open for future attractions to be added to the land.
They also mention that guests will be fully immersed with entertainment, merchandise, and food and beverage offerings which will really draw them into the Zootopia-themed environment.
While nothing is mentioned about a Zootopia Land coming to the domestic Disney Parks, I think this is a good sign though that we might be seeing Judy and her friends in the future potentially in Walt Disney World. Disney doesn't usually like to develop lands and attractions that it will only be using in one park, so the odds are that if this becomes a success, we might just get that Zootopia-themed land in Animal Kingdom eventually.
Construction will begin later this year so keep checking back at Ziggy Knows Disney for more updates about attractions and potential opening dates but I wouldn't expect anything before 2022 at this point. We'll keep you posted…
Your Thoughts:
I want to know what you think about Zootopia-themed land expansion coming to Shanghai Disneyland…
Do you think Zootopia is a good franchise to build a land around?
What do you want the attraction to be like?
Let us know in the comments section below!
If you enjoyed this article, as always I appreciate it if you'd share it with others via social media. I work hard at making this website into a useful resource for you and your family to plan your visit to the Disney Parks and I hope it can help you! Thanks 🙂
News Source: Disney Parks Blog