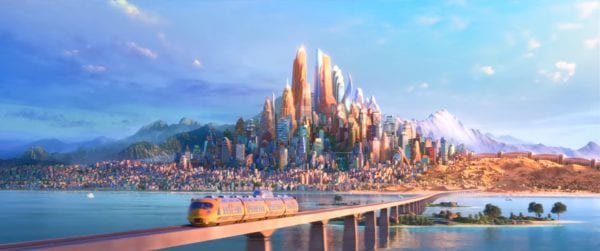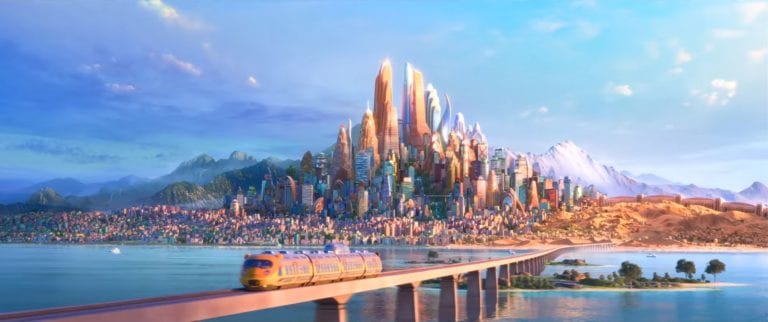 The rumor mill never stops spinning with Disney and being only one week away from the D23 Expo 2017 things are moving fast. The latest is the possibility of an entire Zootopia Land coming to the Animal Kingdom. While it may sound far-fetched, it actually makes sense on many levels.
First the film Zootopia had massive success in the box office bringing in over $1 Billion in 2016, and was my personal favorite Disney animated film of the last few years. That being said, inevitably because of the huge success of Zootopia it's almost 100% that there will be a Zootopia 2 sometime in the future (When has Disney ever declined making a cool, easy $1 Billion +?), and a Zootopia themed land would fit the bill perfectly.
Where would a Zootopia Land go?
Disney's Animal Kingdom would be perfect to hold a Zootopia Land. Obviously it wouldn't fit in Epcot or the Magic Kingdom, and even if Hollywood Studios is becoming a smorgasbord of Disney film properties, there isn't room there and there are already two major projects in the works (Star Wars Land and Toy Story Land), with another very strong rumor of a Mickey Ride replacing The Great Movie Ride. Including those reasons, plus the fact that the theming of Zootopia fits perfectly in the Animal Kingdom, that makes the most sense.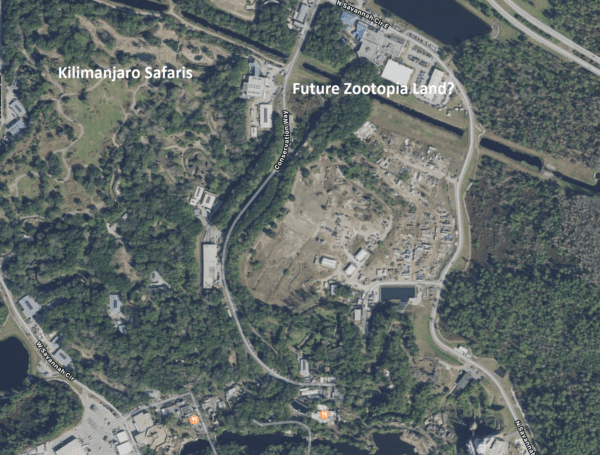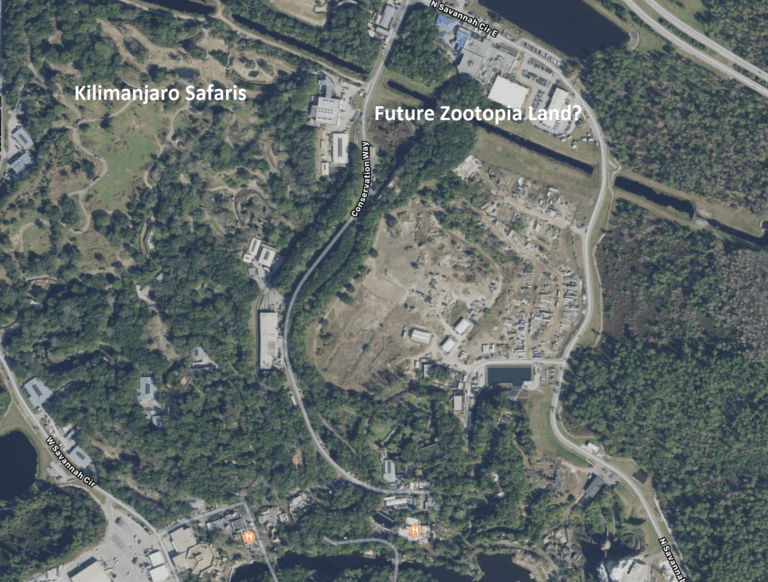 Zootopia Land will go at the current location of Rafiki's Planet Watch, utilizing this pretty large space that currently is barely visited. Ask yourself when the last time you've visited Rafiki's Planet Watch was….yeah that's what I thought. Match made in heaven! This area has perfect theming because the current Wildlife Express train in the Animal Kingdom that brings you to Rafiki's Planet Watch can be re-imagineered like the speeding bullet train that brings you to Zootopia in the film.
Expect at least one E-ticket attraction in Zootopia Land and one or 2 other smaller ones, as well as themed dining and shopping.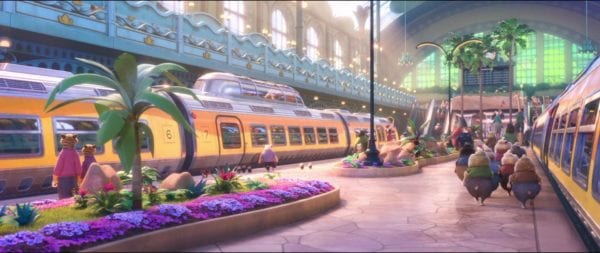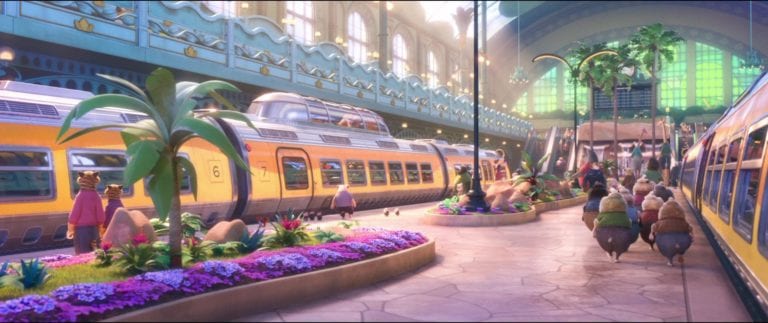 When could Zootopia Land be built?
The word is that Disney already has plans in place for an expansion to the Animal Kingdom, but since Pandora: The World of Avatar just opened this past May, and Disney having spent serious bank on it and having received high satisfaction for Pandora, means that Disney isn't making any serious upgrades to the Animal Kingdom anytime soon.
Also Disney is currently in the middle of a ton of domestic park expansions, the Hollywood Studios projects I already mentioned for example, and a complete Epcot overhaul to celebrate the WDW 50th anniversary. Obviously Disney's priority is going to be with those other parks for a while.
So when could Zootopia Land get built? I think if a Zootopia Land ends up getting built we are still a long way out, about 5-7 years, after the WDW 50th Anniversary in 2021. I DON'T expect an announcement at this year's D23 Expo, as it would be too far away, instead it's more realistic to look for an announcement at the 2019 D23 Expo instead.
Again this is all unconfirmed as Disney hasn't said anything yet about a Zootopia Land, but seeing as Disney apparently has an expansion in mind for the Animal Kingdom, it's fun to think of the possibilities.
Stay tuned to our coverage of the D23 Expo as I'll be there bringing you live and up-to-the-minute coverage of the event. Also check out my D23 Expo Tips for First-timers, and my Top 10 D23 Expo 2017 Rumored Announcements so you know what to expect next week!
Your Thoughts:
I want to know what you think about the possibility of a Zootopia Land coming to Animal Kingdom. Would you like to see it? What other expansion ideas would you like to see in the Animal Kingdom? Let us know in the comments section below!
If you enjoyed this article, as always I appreciate it if you'd share it with others via social media. I work hard at making this website into a useful resource for you and your family to plan your visit to Walt Disney World, and I hope it can help you! Thanks 🙂