Disney has announced that a brand new Zootopia show is coming to Disney's Animal Kingdom and replacing the classic show "It's Tough to be a Bug" inside the Tree of Life.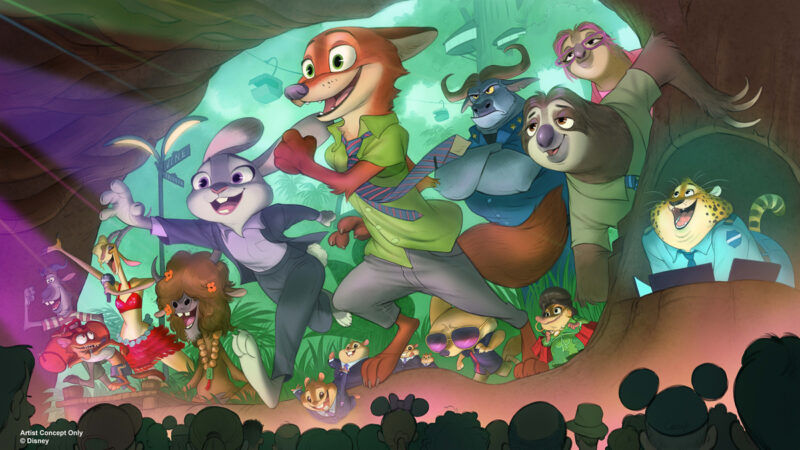 For a long time, a Zootopia attraction was rumored to be coming to Walt Disney World, but honestly, we weren't expecting this at all!
In this post, we will go over everything we know about the new Zootopia show coming to the Animal Kingdom including what the show will be about, possible opening dates and why Disney is getting rid of a classic, opening day attraction for the park.
The news comes from the "A Celebration of Disney Parks, Experiences and Products: Yesterday, Today and Tomorrow" presentation at Destination D23 on September 9, 2023. Disney Parks, Experiences and Products Chairman Josh D'Amaro offered a sneak peek at the attraction, and everything else coming to the Animal Kingdom.
As was announced, "It's Tough to be a Bug" is closing and this new Zootopia show will be taking it's place inside the Tree of Life.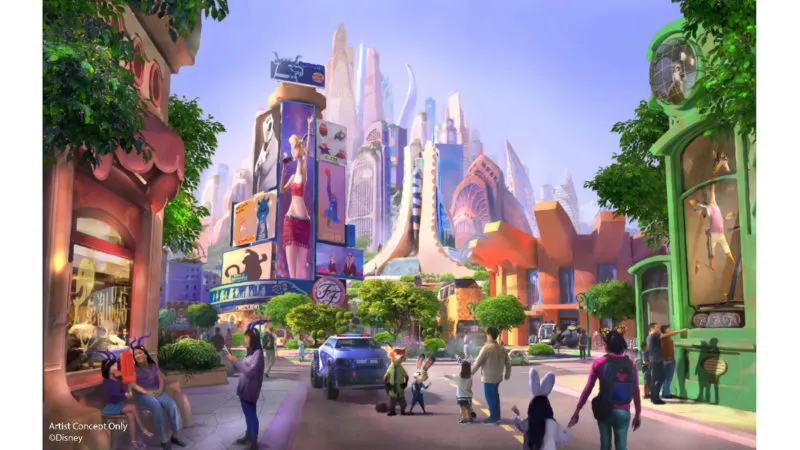 The concept for the show has guests traveling with characters such as Judy Hops, Nick Wilde and other as you visit different biomes you only glimpse in the Zootopia film.
Disney Imagineers haven't finalized all the details for the show at this point, and they will be sharing more info with us in the near future.
It's also important to note how a Zootopia coming to the Tree of Life affects the rest of the Animal Kingdom park. Up until recently, it was rumored that Zootopia could be a headliner attraction in the replacement land for DinoLand U.S.A.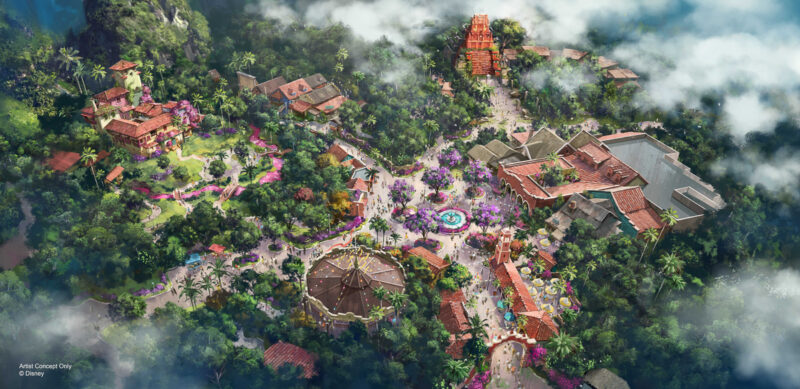 However, it now appears that Zootopia Encanto and Indiana Jones will be sharing space in a new "Tropical Americas" land that will take over DinoLand U.S.A. Meanwhile, Zootopia will now only be located in the Tree of Life.
Honestly, I like the way things are shaking out better this way than what was announced at the last D23 Expo. Encanto and Indiana Jones are a much better fit for a new land, and Zootopia should work out ok in the Tree of Life.
We are definitely sad to see "It's Tough to be a Bug" leaving the Animal Kingdom. It's a classic Animal Kingdom opening day attraction and we've seen it hundreds of times so it's weird to think that soon it won't be there any more.
As Disney fans we are used to this happening, and while it's not exactly on the same level as losing The Great Movie Ride, it still hurts. That said, we understand the decision on Disney's part.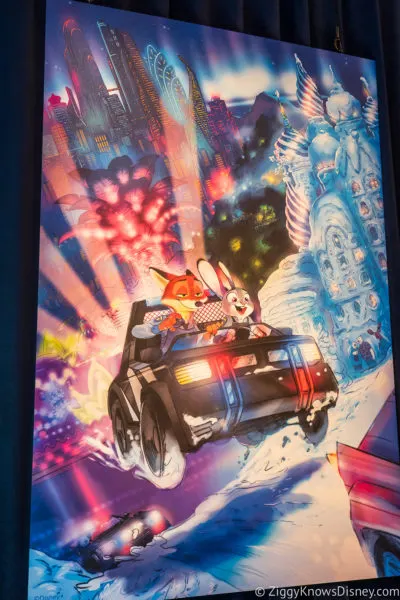 Even after opening Pandora: World of Avatar, the Animal Kingdom is still considered by many only a "Half-Day Park" and guests spend the least time there of any of the four parks. This is easily understandable looking at the Animal Kingdom Park Hours as it always closes much earlier than the others.
That's why Disney is putting priority on the park and trying to get new attractions in as soon as possible. The Tropical Americas land replacing DinoLand U.S.A will help a lot, but Disney identified replacing "It's Tough to be a Bug" as another way to drum up interest in the park once again.
After all, Zootopia remains one of the most popular Disney franchises of the last decade, and there are even rumors of a Zootopia 2 in the future. So it makes sense to capitalize on a popular IP and get it into the park ASAP. It just happens that something else had to go to make that happen.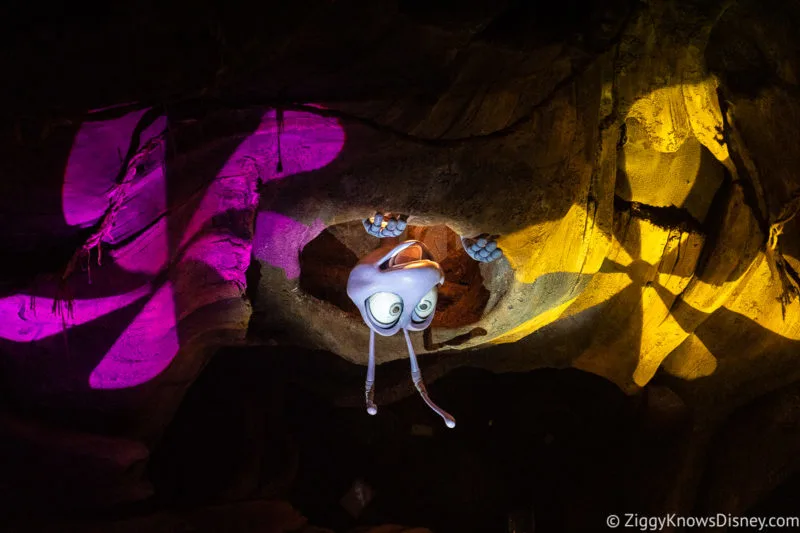 And while I personally LOVE "It's Tough to be a Bug," we know it's not nearly as popular as it used to be. Even in my own family, it's not a must-do attraction every time in the park, and sometimes we go a handful of times without seeing it.
I'm sure we aren't the only ones, so bringing something new and fresh will draw a lot of attention, as long as it's done right!
So when is the new Zootopia show in the Tree of Life opening? At this point we do not have an opening date for the new show or a closing date for "It's Tough to be a Bug."
We don't have any insider info about this, but if I were to guess, it makes sense to leave "It's Tough to be a Bug" open at least through the end of the year for the holiday rush. In that case it wouldn't close until sometime in 2024 with the new show coming in either 2024 or 2025.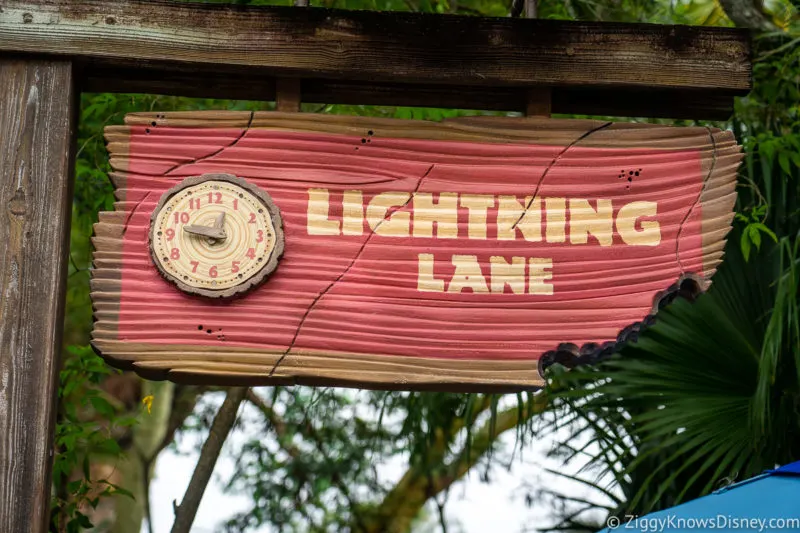 With some attractions, Disney is notoriously slow and sometimes you end up waiting years for it to open. In this case, I don't think there will be too many physical changes to the theater inside the Tree of Life, and whatever renovations are needed, should take place rather quickly.
We just hope the new show lives up to the last one and that it will eventually be considered one of the best attractions at Disney's Animal Kingdom. As long as Disney doesn't go cheap making the new show (as it has been doing lately) it has a ton of potential.
It will definitely be one of the most anticipated new attractions coming to Disney World in the next few years. We'll update you more here as soon as Disney shares some more details about the show, so stay tuned!
Also, don't forget to sign up for our FREE Weekly E-Mail Newsletter. There we bring you the latest updates on Walt Disney World as well as vacation planning tips. You can sign up here: Join our E-Mail Newsletter
In the meantime, here are some of our most popular planning guides for your trip to Walt Disney World:
Your Thoughts
I want to know what you think about a new Zootopia show coming to Disney's Animal Kingdom…
Are you excited about it?
Would you prefer that "It's Tough to be a Bug" stays in the Tree of Life?
Let us know in the comments section below!
If you enjoyed this article, as always I appreciate it if you'd share it with others via social media. I work hard at making this website into a useful resource for