Disney sure is investing big in the Zootopia franchise, and now we're starting to hear more about not one, but two Zootopia sequels which will be made by Disney Animation Studios.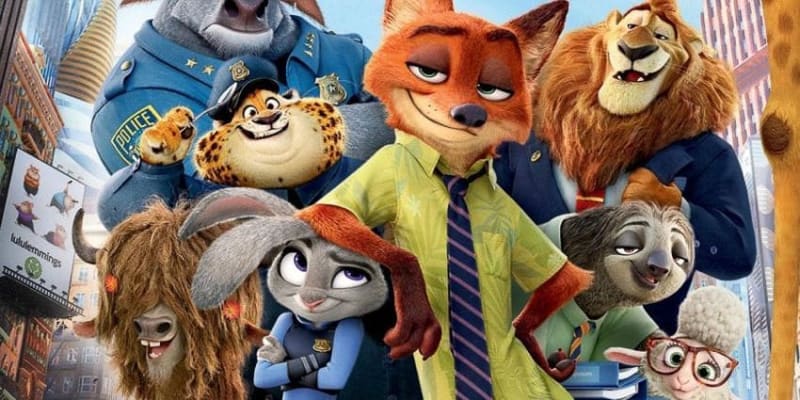 According to a video with Tommy "Tiny" Lister (Finnick) at a meet and greet last week, he claims that he will be in Zootopia 2, and there will be a total of 3 films coming to the popular franchise.
"I can tell you for sure I'm doing another Zootopia with Disney. We doing three of them… We the biggest film that Disney is producing. The last one was 240 million. This one I'm hearing will be 300 million. That's what they spent on the budget, not the advertising."
Rumors about Zootopia 2 have been going strong since 2017 which obviously makes a lot of sense for Disney seeing that Zootopia was a $1 Billion-earner at the box office. Disney doesn't let films that do that well get away without having a least a second film. This however is the first we've heard confirmed that there will be 3 films in the franchise.
This news goes along with the news we found out last week of a whole Zootopia-themed Land coming to Shanghai Disneyland!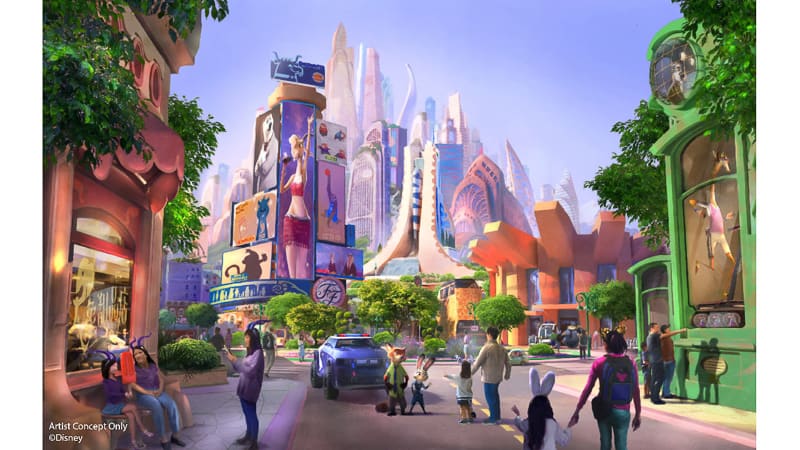 Disney has described the experience guests will have when visiting the Zootopia land: "Guests will be invited to experience the mammalian metropolis of Zootopia "where anyone can be anything," with a new major attraction that will seamlessly blend Disney storytelling and state-of-the-art technology to bring this fan-favorite movie and its characters to life – including Judy Hopps and Nick Wilde."
At first when the Zootopia-themed land opens in Shanghai Disneyland it will just have one attraction, but it's rumored to be a big E-Ticket attraction and a crowd-pleaser. More room will be left for more attractions in future expansions.
They also mention that guests will be fully immersed with entertainment, merchandise, and food and beverage offerings which will really draw them into the Zootopia-themed environment.
So seeing that Disney will be dropping probably $500 Million – $1 Billion on this Zootopia Land, it makes sense they will be making new film content to back it up.
It's also not out of the question that we see a Zootopia Land come to Walt Disney World at some point since Disney doesn't usually like to build new lands or attractions and have them stay in one park only. Don't be surprised then after this news about the movie if we get some more Zootopia in Florida as well!
Here is the video of Tommy Lister talking about 2 more Zootopia films in the works. Go to 16:05 to hear that part:
This is great news imo. Zootopia was my favorite Disney animated movie in the last 10 years, and if any film franchise deserves a sequel it's this one.
Of course it's important to note that Disney hasn't made an official announcement yet, and if these are really coming we're likely to hear much more about them at the upcoming D23 Expo in August.
Stay tuned at Ziggy Knows Disney for more info as soon as we have it…
Your Thoughts:
I want to know what you think about 2 more Zootopia sequels in development…
Do you think Zootopia is a good franchise to make more movies around?
Would you want a Zootopia Land in WDW?
Let us know in the comments section below!
If you enjoyed this article, as always I appreciate it if you'd share it with others via social media. I work hard at making this website into a useful resource for you and your family to plan your visit to the Disney Parks and I hope it can help you! Thanks 🙂
---
---