Disney has just recently announced that Bob Iger has stepped down as CEO of The Walt Disney Company effective immediately and Bob Chapek is taking his place as president of the company.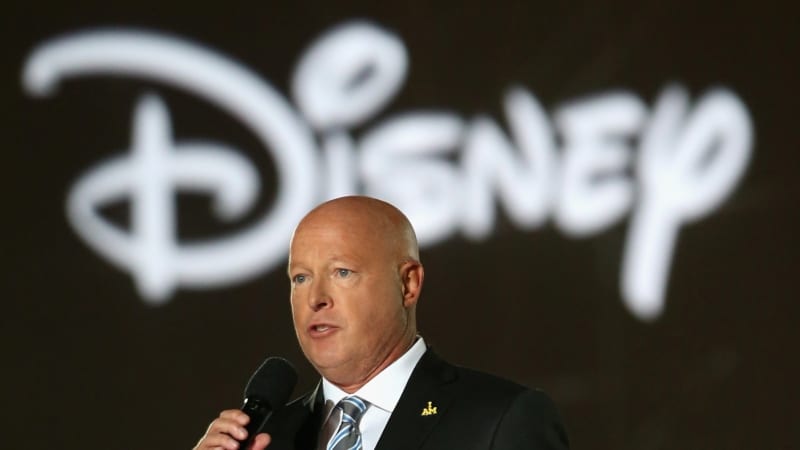 In this post we are going to talk about the details of Bob Iger stepping down as President and CEO of The Walt Disney Company, and Bob Chapek taking his place. Now that we've had a couple of days to look at all the information and time to digest this shocking turn of events, we will weigh in on just what we think this means for Dinsey moving forward.
President and CEO of The Walt Disney Company, Bob Iger announced he was stepping down from his role on February 25, 2020, and that Bob Chapek would become the next CEO effective immediately. This change comes as a huge surprise as Bob Iger's contract was not set to expire for another 2 years until December 2021.
With this change, Bob Chapek is now the 7th CEO of Disney. He follows Roy Disney, Donn Tatum, Card Walker, Ron Miller, Michael Eisner, and Bob Iger. Chapek has a long history with The Walt Disney Company after 27 years, and up until now has been serving as Chairman of Disney Parks, Experiences & Products.
It's important to note that Bob Iger will be continuing to fulfill his role as Dinsey Chairman until his contract expires on December 31, 2021. He will also be taking the lead in the company's creative endeavors. Chapek has assumed the role of CEO, however, starting February 25, 2020.
Mr. Iger had this to say in regards to him stepping down and Chapek taking his place:
"With the successful launch of Disney's direct-to-consumer businesses and the integration of Twenty-First Century Fox well underway, I believe this is the optimal time to transition to a new CEO…I have the utmost confidence in Bob and look forward to working closely with him over the next 22 months as he assumes this new role and delves deeper into Disney's multifaceted global businesses and operations, while I continue to focus on the Company's creative endeavors."

Former Disney CEO Bob Iger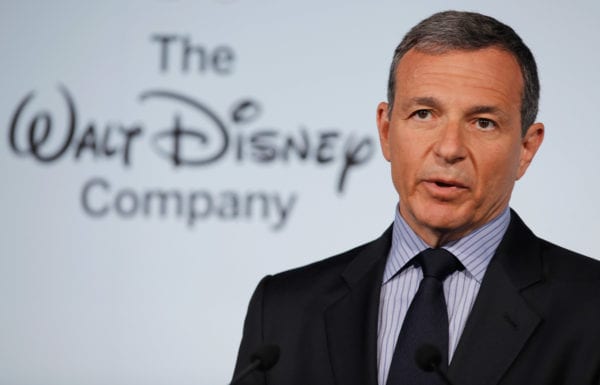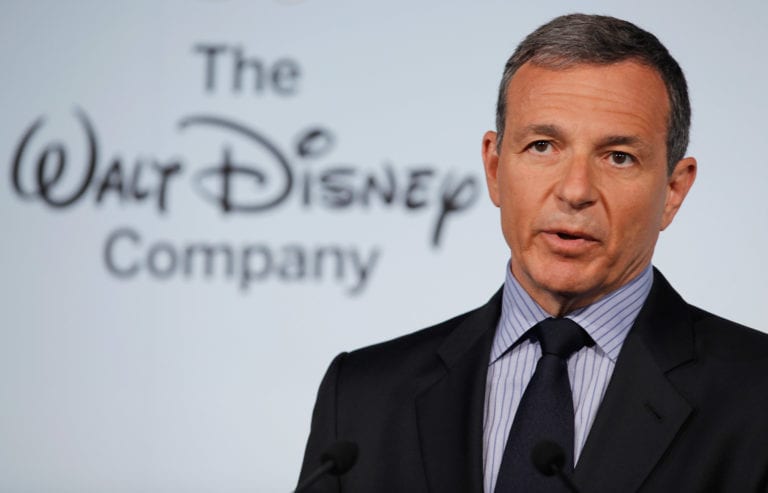 Bob Iger had this to say about Bob Chapek being appointed as his successor:
"Bob will be the seventh CEO in Disney's nearly 100-year history, and he has proven himself exceptionally qualified to lead the Company into its next century. Throughout his career, Bob has led with integrity and conviction, always respecting Disney's rich legacy while at the same time taking smart, innovative risks for the future. His success over the past 27 years reflects his visionary leadership and the strong business growth and stellar results he has consistently achieved in his roles at Parks, Consumer Products and the Studio. Under Bob's leadership as CEO, our portfolio of great businesses and our amazing and talented people will continue to serve the Company and its shareholders well for years to come."

Former Disney CEO Bob Iger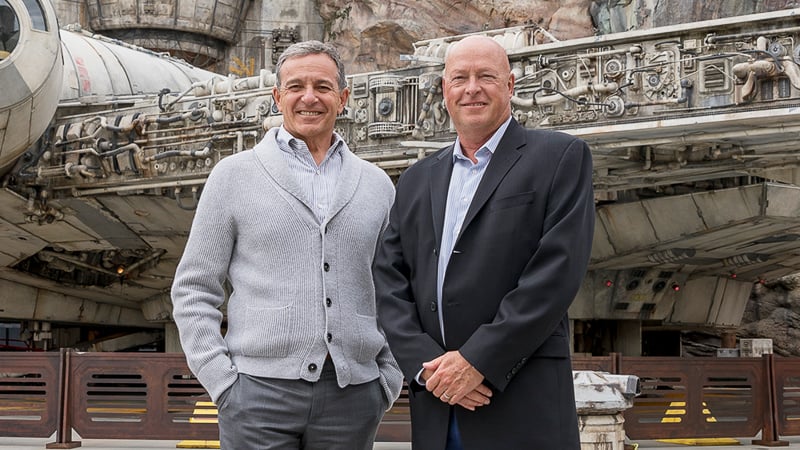 Bob Chapek had his own comments on the move to CEO and said this on the conference call:
"I am incredibly honored and humbled to assume the role of CEO of what I truly believe is the greatest company in the world, and to lead our exceptionally talented and dedicated cast members and employees," Mr. Chapek said.
Chapek continued: "Bob Iger has built Disney into the most admired and successful media and entertainment company, and I have been lucky to enjoy a front-row seat as a member of his leadership team. I share his commitment to creative excellence, technological innovation and international 2 expansion, and I will continue to embrace these same strategic pillars going forward. Everything we have achieved thus far serves as a solid foundation for further creative storytelling, bold innovation and thoughtful risk-taking."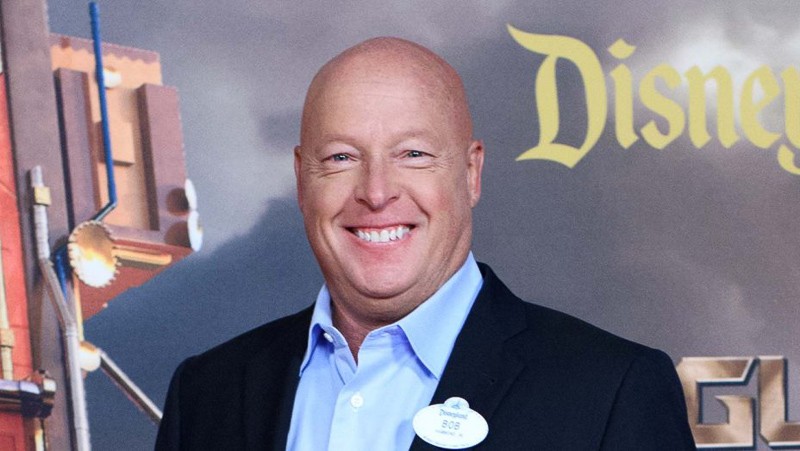 We knew this day was coming for a while, and there has been a lot of speculation about who would take Iger's place once he did decide to step down at Disney. It doesn't come as a total shock that Chapek was named as the new CEO as many in the industry were already guessing he had a fair chance to take over Iger's position one day.
Still, there were other Disney executives thought of as being better suited for the position due to their positions with high-priority assets within the company. Other potential candidates included Kevin Mayer, who recently oversaw the successful launch of the Disney+ streaming service. That will be one of the company's most important divisions moving forward and would have made Mayer a good fit.
Also former Fox TV executive Peter Rice would have been a good choice, as he has helped migrate the giant Fox film and TV divisions over to Disney and is now serving as chairman of Disney Television and co-chair of Disney Media Networks.
Why isn't everyone completely satisfied with Chapek in his new role? Many fans of the Disney parks haven't been very happy with Chapek recently as maintenance has gotten worse, budget cuts higher and soaring ticket prices at the parks among other things.
Despite these concerns, it seems that there wasn't any wavering inside Dinsey about Chapek's promotion to CEO among Disney Executives.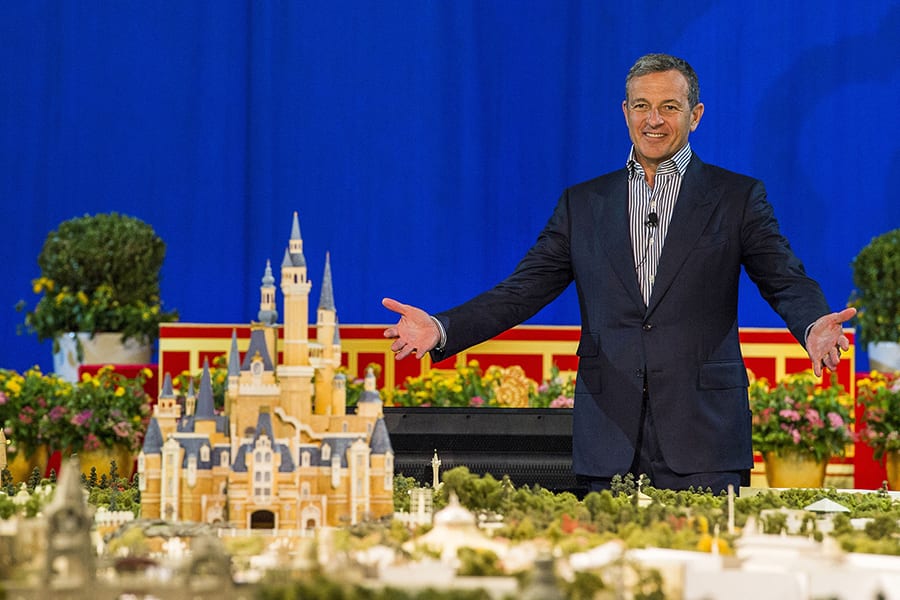 Susan Arnold, Disney's lead independent board member, commented on Chapek's promotion to CEO, and said the board's decision was unanimous:
"Mr. Chapek has shown outstanding leadership and a proven ability to deliver strong results across a wide array of businesses, and his tremendous understanding of the breadth and depth of the Company and appreciation for the special connection between Disney and its consumers makes him the perfect choice as the next CEO," Arnold said.
She also had many nice comments for Iger calling him "one of the world's most esteemed and successful business leaders." She also acknowledged his role in taking Disney to the next level saying that he "transformed The Walt Disney Company, building on the Company's history of great storytelling with the acquisitions of Pixar, Marvel, Lucasfilm and Twenty-First Century Fox and increasing the Company's market capitalization fivefold. Disney has reached unparalleled financial and creative heights thanks to Mr. Iger's strong leadership and clear strategic vision. We believe Mr. Chapek's leadership and commitment to this strategy will ensure that the Company continues to create significant value for our shareholders in the years ahead."
Our Thoughts Moving Forward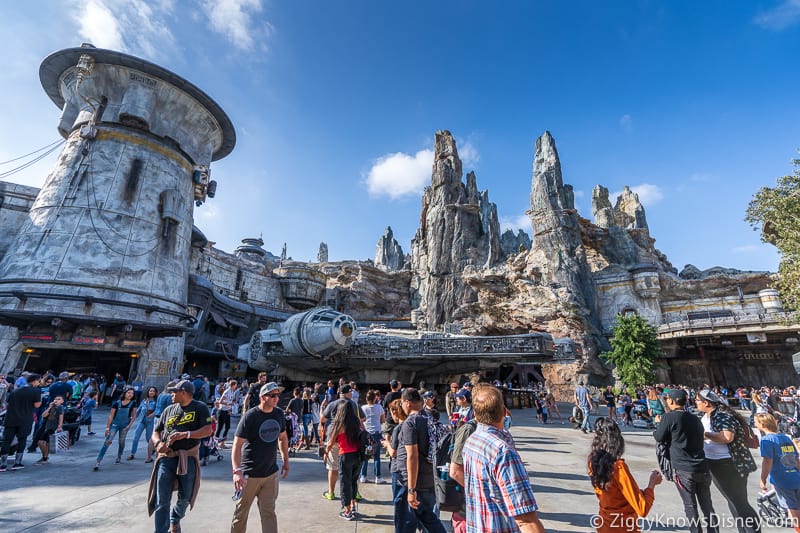 This news is certainly shocking to say the least, and we weren't expecting a new CEO to be named until much closer to Iger's contract expiration date. One thing is sure, Bob Chapek is going to have some pretty huge shoes to fill in Iger's absence.
I think about it like the poor guy who eventually has to follow a sports icon like Bill Belichick. It's impossible to live up to someone else who has had so much success before, almost anything you do won't be good enough.
Iger has been one of the most successful CEOs in American business over the last 15 years and has taken The Walt Disney Company to new heights. They have been reached by key acquisitions of popular companies like Pixar, Marvel, Lucasfilm and now 21st Century Fox.
Not to mention, Iger's smooth launch of the Disney+ streaming service, which already has registered more than 28 million subscribers and looks to be one of the leaders in the industry in the next few years. There is also no doubt how much money Iger has made Disney during his tenure as the stock price has soared from $34 a share to over $150 since joining the company.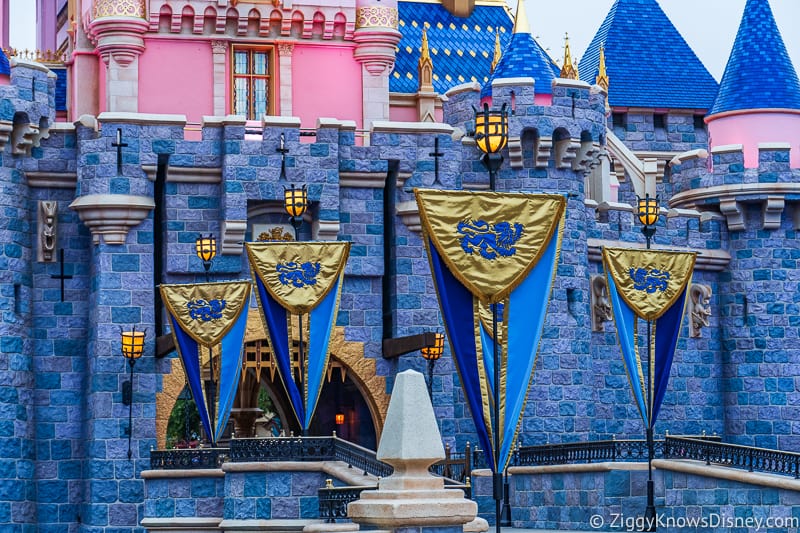 Iger's run has not been perfect and Disney fans will surely complain about all the infusion of IP into the parks, but Iger has proven himself shrewd enough to recognize a good deal, vision to move Disney into the right direction for the future and bold enough to actually make the moves. Will Chapek demonstrate the same qualities to be able to bring Disney to the next level? That remains to be seen.
One thing that was important to Disney was to avoid another Thomas Staggs situation. Staggs was the apparent successor to Iger four years ago, when he abruptly left the company after it was clear that Iger was not stepping down anytime soon. Disney did not want a repeat of the same situation and risk losing Chapek, so that was one of the big motivating factors behind the promotion at this time.
I get it on Disney's part, and if you think Chapek is by far the best candidate for the job, you don't let him leave with Iger's contract almost done.
In order to make it a smooth transition, Iger will continue to train Chapek about the ins-and-outs of running Disney during these next 2 years. Chapek as CEO will directly oversee the business and corporate functions of Disney, while Iger will concentrate more on the creative ventures going on in Disney right now.
"I have the utmost confidence in Bob and look forward to working closely with him over the next 22 months as he assumes this new role and delves deeper into Disney's multifaceted global businesses and operations, while I continue to focus on the company's creative endeavors."

Bob Iger
Chapek will still report to Iger and the Disney board of directors while waiting for his seat at the table at a future date.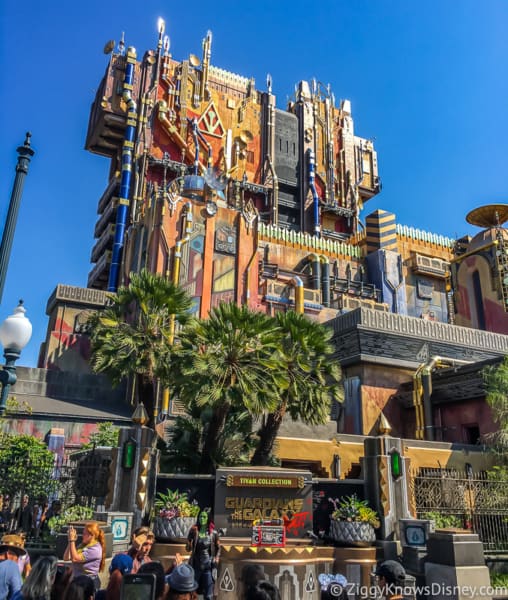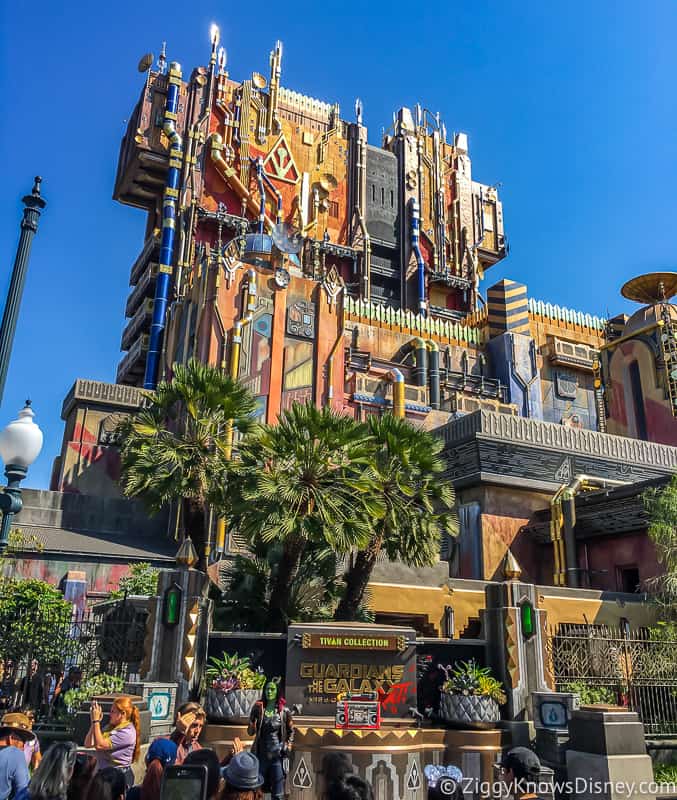 That being said we aren't completely sold on the move to promote Chapek to CEO. While there are some positive changes and additions Chapek has brought to the Disney parks since being the head of the theme parks division (more spending on new attractions, Shanghai Disneyland, Galaxy's Edge, Mission: BREAKOUT!), there have also been some misses (Toy Story Land & Pixar Pier).
Chapek has admitted that development and expansion of the Disney Parks is not driven by a need to innovate or think outside the box, but to promote the company's franchises. This has resulted in every new attraction or area having to be tied to an existing IP, leaving very little in the way of the imagination or original creativity, you know, the stuff the Disney parks were originally built from.
In fact, Chapek during his tenure is most well known for cutting costs throughout the parks by lowering budgets and decreasing the theming, while increasing revenue through paid-event among other revenue opportunities. We expect him to continue using that mentality throughout the other divisions of the company, which quite frankly scares us.
We're just hoping that we don't see the red Target symbol on the front of Spaceship Earth after the transformation of Epcot!
Since Chapek's time of Chairmain of Parks, Experiences and Products annual passes, daily tickets, parking and hotel room prices have all soared to new highs, far outpacing previous price increases. We're fine with increasing the prices if the end result is a product worthy of that price, but the cost-cutting mentality in the parks reflects the exact opposite.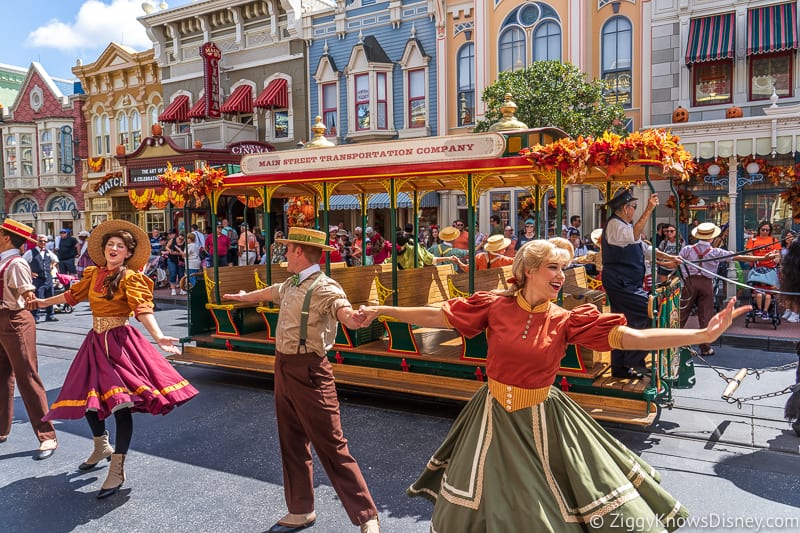 Just imagine how many projects are going to be cut after how the coronavirus is affecting the Disney Parks around the world, and what kind of cost-cutting will be done in the domestic parks to make up the difference in losses overseas.
We don't know Bob Chapek personally and have no insider knowledge of how he runs the theme parks, but just from interviews and what we've seen with our own eyes, we don't feel that he fully understands the parks, and frankly are happy that he won't be the #1 person in that division anymore.
Maybe he's better suited to run Disney as a whole and will be able to manage the various heads of the departments within the company, better than he was at taking care of the theme parks. We don't know yet who will be taking over his former position as Chairman of Parks, Experiences and Products, but perhaps his replacement will have a better vision for the parks that is more aligned to the fans of the Disney theme parks.
We'll keep an eye on this situation if more information comes out, and also the progress of the company and the Disney theme parks with Bob Chapek replacing Bob Iger as CEO. Let's hope it's a good change when all is said and done.
We'll update you with everything about the change in leadership at Disney and what it means for the company. Stay tuned here at Ziggy Knows Disney for more…
Your Thoughts
I want to know what you think about Bob Iger stepping down and Bob Chapek being named the new President and CEO of The Walt Disney Company…
Is this a good move?
How do you think Bob Chapek will do as CEO?
Let us know in the comments section below!
If you enjoyed this article, as always I appreciate it if you'd share it with others via social media. I work hard at making this website into a useful resource for you and your family to plan your visit to the Disney Parks and I hope it can help you! Thanks 🙂