The popular stage show "Star Wars: A Galaxy Far, Far Away" in Disney's Hollywood Studios is going to be coming to an end tomorrow, February 23, 2020.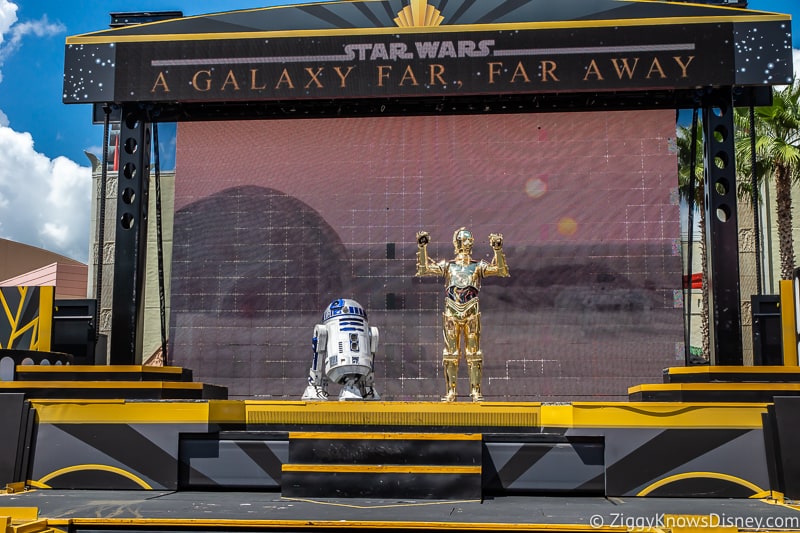 Since 2016, "Star Wars: A Galaxy Far, Far Away" has been playing in front of the Chinese Theater in Disney's Hollywood Studios. With multiple performances every day, it has become a staple of the park's entertainment lineup.
The popular Star Wars stage show features your favorite characters from the franchise like Darth Vader, Chewbacca, Darth Maul, Boba Fett, Kylo Ren, Rey, Captain Phasma, a whole bunch of stormtroopers and more.
The last performance of "Star Wars: A Galaxy Far, Far Away" will be Saturday, February 22, 2020. If you look starting from February 23 and moving forward, there are no times available for any date.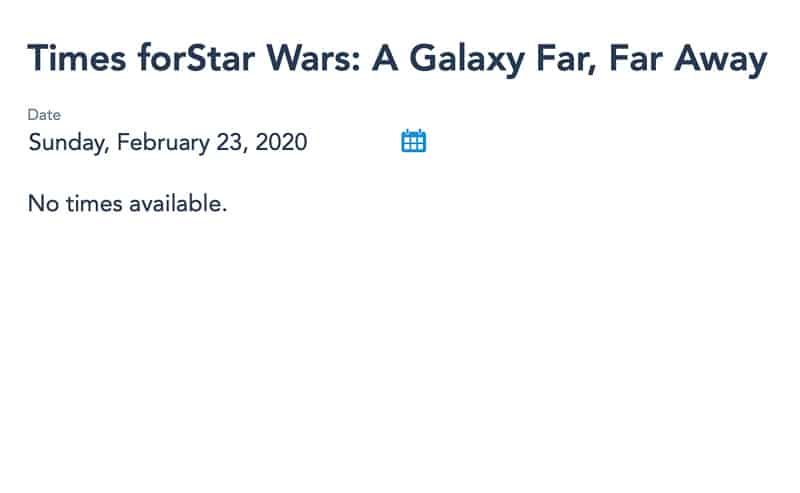 Though we are sad to see one of our favorite stage shows in Walt Disney World go away, we are excited about what this potentially means for the entertainment in Star Wars: Galaxy's Edge.
Since before Galaxy's Edge even opened we were captivated by the idea of lots of walk-around characters and the potential for various shows featuring them throughout the land. As of now the characters are somewhat limited with only Chewbacca, Rey, R2-D2, Vi Morandi, Stormtroopers and Kylo Ren.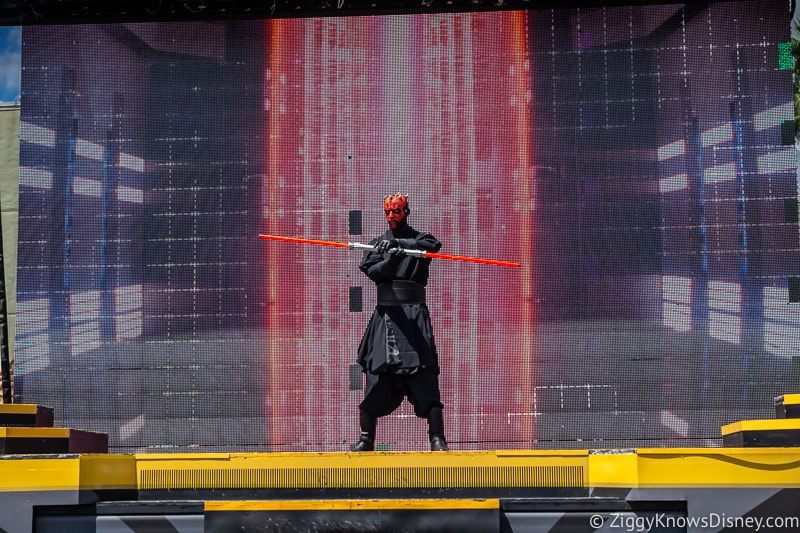 The only thing that would really classify as a "show" would be the arrival of Kylo Ren a few times a day from his TIE Echelon fighter, where he then makes his way through the crowd, intimidating the residents and visitors of Batuu.
Galaxy's Edge, however, would really benefit from more themed-entertainment. The few times that stormtroopers have been stationed above the land, and when simulated battles have occurred, have been some of the coolest moments in this otherwise spectacular new land.
It would seem that with the money that will be saved by cutting "Star Wars: A Galaxy Far, Far Away" that those funds could now be directed toward either another stage show, or some actors playing the characters who could simulate lightsaber fights, etc.
We love the idea of walk-around droids that it finally looks like Disney is implementing, and we think some more entertainment options would greatly benefit Galaxy's Edge.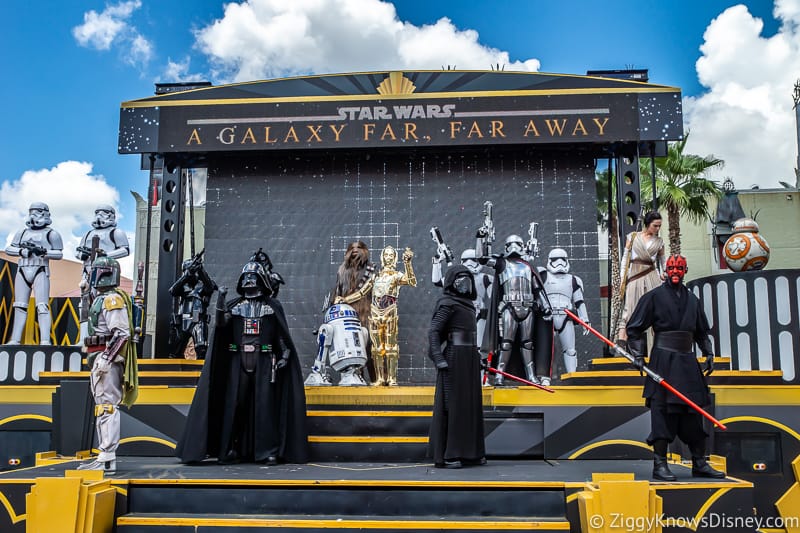 We'll let you know what future Star Wars entertainment is coming to Hollywood Studios since February 22, 2020, is the last showing of "Star Wars: A Galaxy Far, Far Away."
Read our List of Hollywood Studios Attractions to see what other entertainment options are available in its place.
Your Thoughts
I want to know what you think about the "Star Wars: A Galaxy Far, Far Away" closing…
Are you sad this show is ending?
What other entertainment options would you like to see replace it?
Let us know in the comments section below!
If you enjoyed this article, as always I appreciate it if you'd share it with others via social media. I work hard at making this website into a useful resource for you and your family to plan your visit to the Disney Parks and I hope it can help you! Thanks 🙂