Today Disney made the announcement that reservations are now available for the Disney's Riviera Resort, and they also made a big announcement that there's a new Mickey Mouse restaurant coming to the resort too called: "Topolino's Terrace – Flavors of the Riviera." and it's going to have a character dining experience too!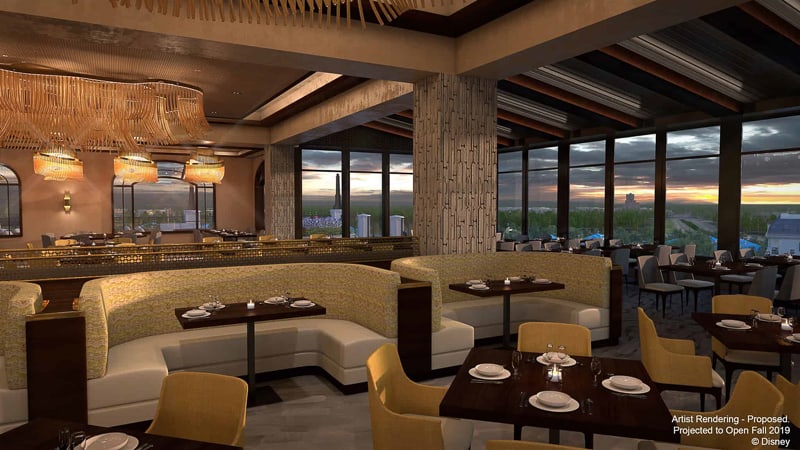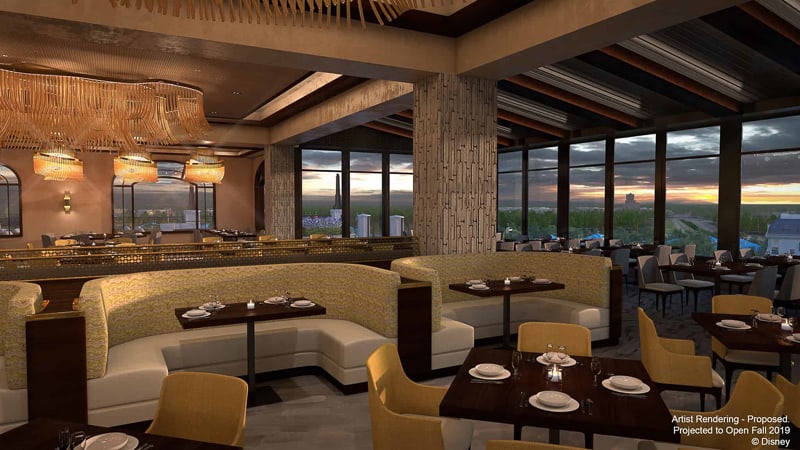 It's funny when I read the title: Topolino's Terrace – Flavors of the Riviera, because living in Italy for part of the year everyone here calls Mickey Mouse Topolino, which when translated means literally: "little mouse." They don't really know him as Mickey Mouse and it's written this way on most of their cartoons, especially the older ones.
So seeing that the Disney Riviera Resort is supposed to be set on the Italian/French Riviera, it's nice that Disney decided to work the name Topolino into the title.
Disney hasn't said much so far about what Topolino's Terrace – Flavors of the Riviera is going to be like. We do know that it's going to be located on the top floor of Disney's Riviera Resort and will have amazing views of the fireworks shows both in Epcot and Disney's Hollywood Studios.
Topolino's Terrace is going to be a signature table-service restaurant which will feature authentic dishes with French and Italian influences. There's also going to be a character breakfast here in the morning inspired by the Riviera. Somehow I vision Mickey Mouse in a Gondolier uniform (even though Venice isn't located on the Riviera).
Now just looking at the concept art for the restaurant, it doesn't seem like it's really themed all that much to Mickey Mouse, but one would think if his name is in the title of the restaurant they will work it in there somehow. I'm sure there will be lots of hidden Mickeys throughout and of course he will be coming out for the character dining.
I get that this is a signature dining experience and they don't want it turning into Chef Mickey's at night, but with a name like Topolino's Terrace – Flavors of the Riviera I would have thought they'd have worked him into the theming just a tad more. I'll have to wait and see the final product I guess…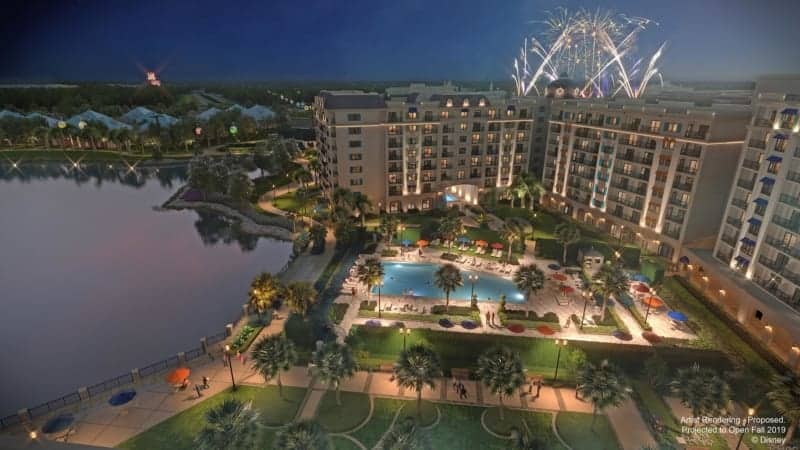 I do think that having a character breakfast here is great and will give parents with children staying at the new Riviera Resort a nice option which will be fun for the whole family. Smart move by Disney.
Disney also announced more of the Riviera Resort food options today. Le Petit Café will be located in the lobby of the Riviera Resort and will have fresh-brewed coffee during the day and magically turn into a wine bar at night.
Primo Piatto instead will be the resort's quick service location and will remind you of chic restaurants along the Riviera promenades. It will be conveniently located near the resort's pool making it easy for you to get something quick after taking a dip.
Lastly the Pool Bar, Bar Riva, will have a seaside vibe and is decorated in crisp white tiles with blue accents. A perfect place to enjoy a relaxing drink by the pool.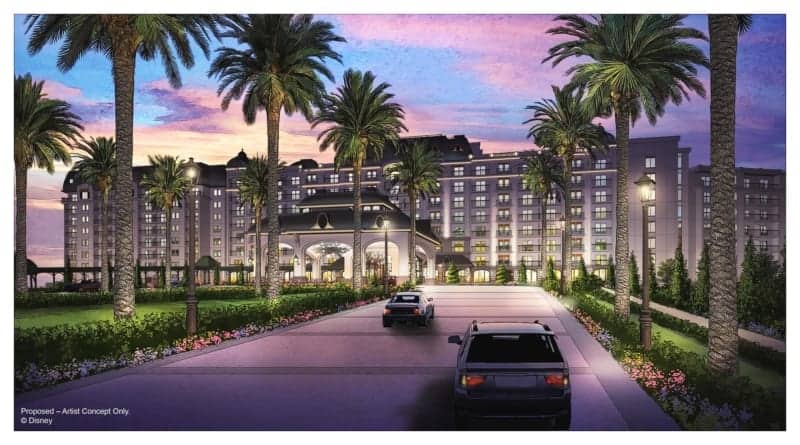 It sure sounds like there are some pretty good dining choices coming to Disney's Riviera Resort when it opens on December 16, 2019 and another great new venue…
One of the best things about the Riviera Resort is that it will be located right on the newest transportation system in Walt Disney World, the Disney Skyliner. That means it's going to be easy to jump on or off and be in Epcot or Hollywood Studios in less than 10 minutes.
Check out the new concept art Disney released today for the Disney Skyliner station at the Riviera Resort and see what are some of the designs coming to the gondola cars.
Also we got a first look at the Riviera Resort rooms which are very sleek and modern but promise at use Disney art too.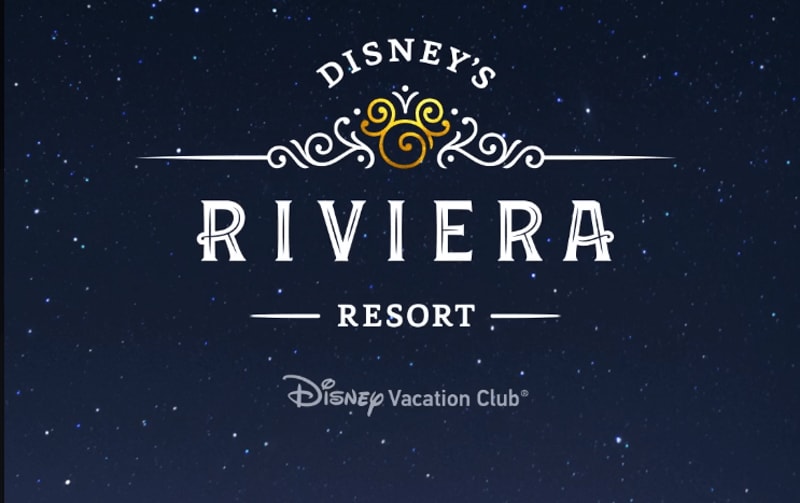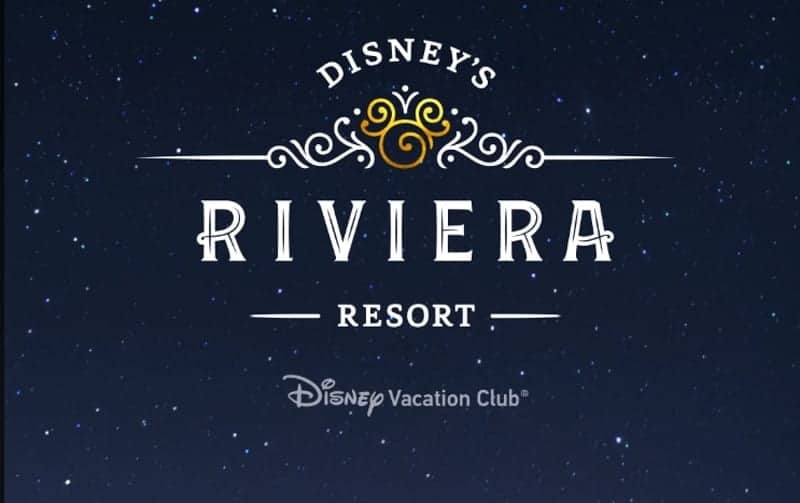 Disney's Riviera Resort opens December 16, 2019 and reservations are now available.
For any help on planning you trip to Walt Disney World to take advantage of the Disney Free Dining offer for 2019, I highly recommend a Certified Disney Vacation Planner like our friends at Show You the World Travel. That's who we recommend and they will help you with all your Disney vacation planning needs!
Your Thoughts:
I want to know what you think about the new Topolino's Terrace – Flavors of the Riviera coming to Disney's Riviera Resort…
Are you excited to try it?
What do you think of the dining choices overall at the resort?
Let us know in the comments section below!
If you enjoyed this article, as always I appreciate it if you'd share it with others via social media. I work hard at making this website into a useful resource for you and your family to plan your visit to the Disney Parks and I hope it can help you! Thanks 🙂
---
---