We told you just days ago that reservations were coming for Walt Disney World's latest DVC resort and Disney made an exciting announcement today, that reservations for Disney's Riviera Resort are Now Available! That means you can now book a stay at Disney Vacation Club's latest resort which is scheduled to open December 16, 2019.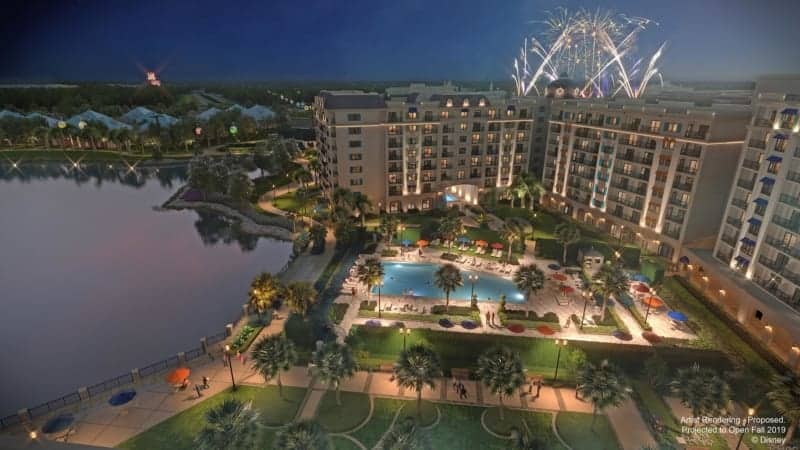 We've been excited about this latest addition to the DVC properties ever since it was announced at the D23 Expo in 2017. And DVC members will have yet another property to choose from, which will be beautifully located along the Disney Skyliner line in between Epcot and Disney's Hollywood Studios. In fact you can see the fireworks going off in the distance to show how close it is.
Disney's Riviera Resort will also have a rooftop restaurant which will be perfect for having a nice meal and then enjoying the fireworks show afterwards with that marvelous rooftop view!
Just a few weeks ago Disney revealed some new concept art for the Disney Riviera Resort and we got a much better view of the front of the property: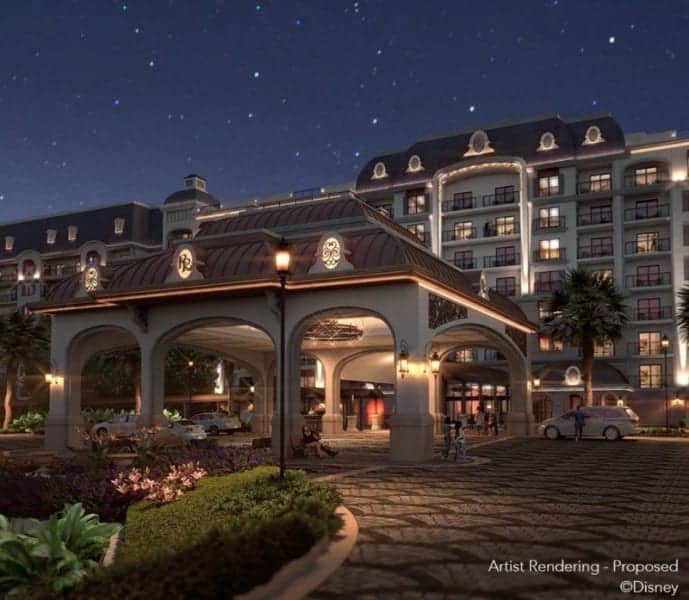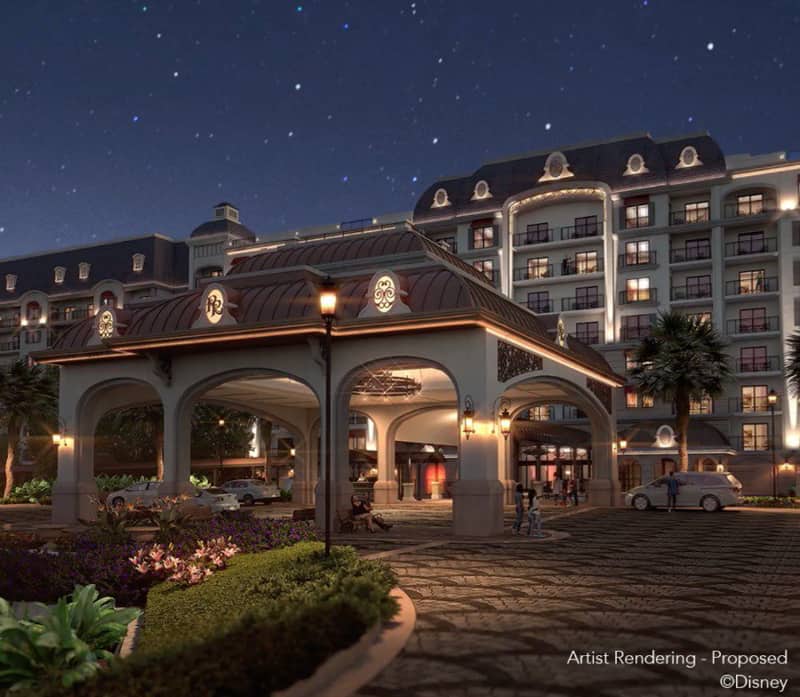 Disney is calling it "the grandeur of Europe combined with the magic of Disney." That said I'm not sure how authentic it's going to be, as the concept art makes it look really nice, but I'm not sure how much of a "Riviera" feel it has too it. It's nicer than I was thinking before though and somewhere now that I definitely want to stay at.
They also revealed their smart looking logo, which has a hidden Mickey detailed inside of it: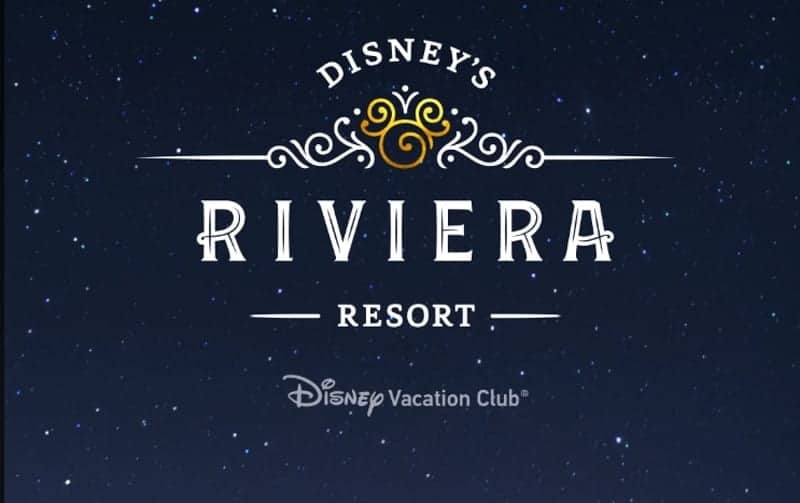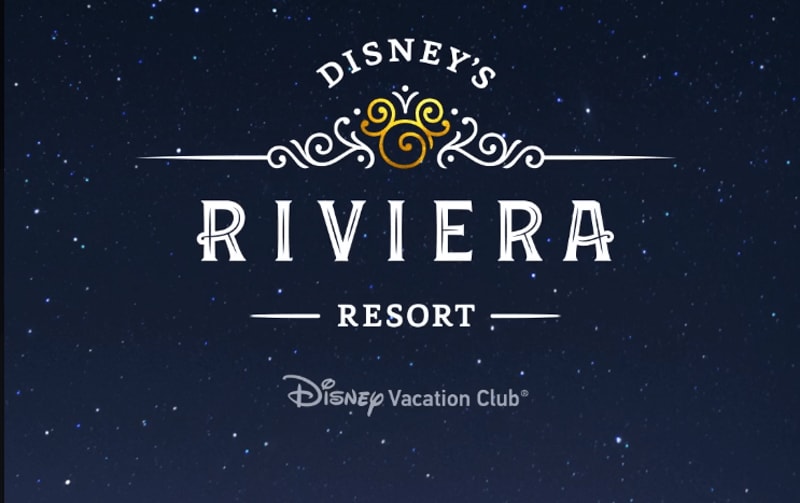 This is also significant seeing the latest changes Disney has made with restrictions on the DVC resale market. Starting January 19, anyone who buys a resale contract of one of the already existing 14 Legacy Resorts, is limited to staying and using points at one of the existing Legacy DVC resorts only. That means no Riviera Resort. The only way to be able to stay here and any future DVC resorts will be buying NEW DVC contracts bought directly from Disney.
Disney also revealed new information about the Riviera Resort today including a first look at the rooms and new pool concept art, and not to mention the new Mickey Mouse restaurant which will also include a character breakfast.
We also got a look at the Disney Skyliner station outside the Riviera Resort and what that will look like when finished.
Disney's Riviera Resort is just one of many hotel projects coming to Walt Disney World in the near future. Coronado Springs Destino Tower is opening in July and promises to be a big upgrade over anything they have there now. After that we have the Reflections: A Disney Lakeside Lodge over by the Magic Kingdom, and the new Swan and Dolphin property "The Cove" also in the Epcot area. And of course don't forget the Star Wars Hotel!
Stay tuned to Ziggy Knows Disney for more info soon on Disney's Riviera Resort and all the exciting features coming to this property….
Your Thoughts:
I want to know what you think about the Disney Riviera Resort…
Are you excited to stay here?
When are you going to book it?
Let us know in the comments section below!
If you enjoyed this article, as always I appreciate it if you'd share it with others via social media. I work hard at making this website into a useful resource for you and your family to plan your visit to the Disney Parks and I hope it can help you! Thanks 🙂