Disney Villains will add a wicked twist to the Disney After Hours events with 2020 Disney Villains After Hours Events coming to Magic Kingdom Park on select nights February 7 – July 10 and which is 14 extra nights than last year! Tickets for the event are now on sale!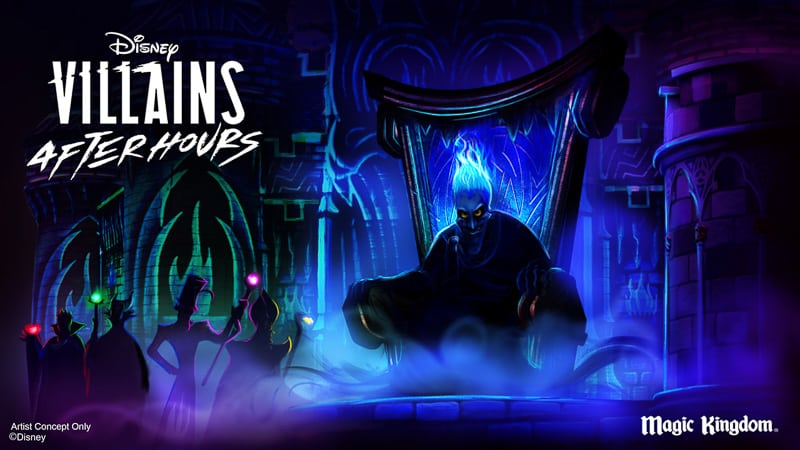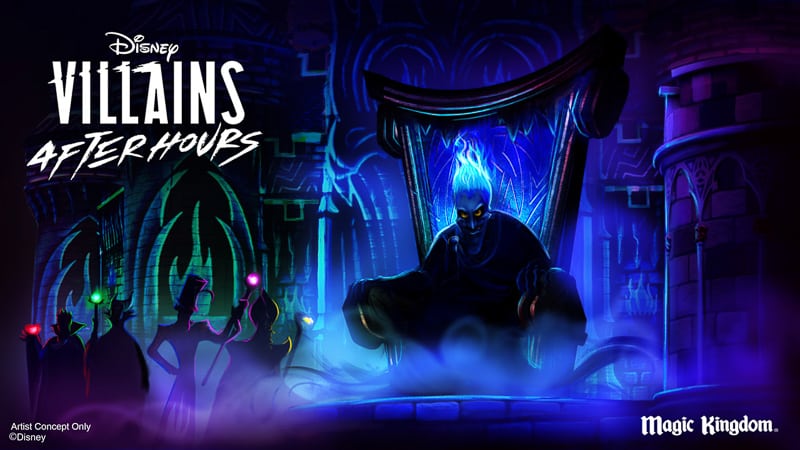 (UPDATED 5/9/20): In this post we are going to talk about the 2020 Disney Villains After Hours Event, the dates, attractions, entertainment and everything you need to know before going, including if it's worth the price of admission.
(News 5/9/20): Disney Villains Events Canceled Through June
Due to the Disney World closure still going on, more Disney Villains After Hours Events have been canceled. The latest reservation cancelations means dropping all events through June, with only the last two event dates remaining (July 6th and 10th).
It's been noted that some guests have already been notified that their reservations for the July 6th Disney Villains After Hours event have been canceled too, so it sounds like there might not be any more dates left in 2020.
Obviously, this is a big disappointment for whoever had tickets, but at this point if the parks aren't open, there is very little they can do.
Even if Disney World is open by July, it's very likely that the majority of people who were supposed to attend the event now won't be able to, so it probably doesn't even make sense for Disney to put it on from a financial point-of-view.
We'll let you know what happens soon…
What is Disney Villains After Hours?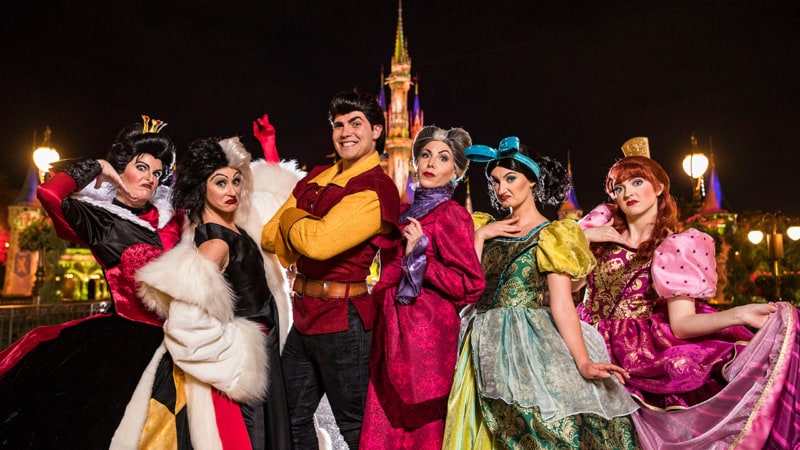 You may be familiar with the normal Disney After Hours events that run in the Disney Parks from time to time, and the Disney Villains After Hours event is very similar to that.
It is a hard-ticketed event at Disney's Magic Kingdom Park, which gives you a VIP-like experience in the parks with very low crowd levels for hours after normal park closing time. You can ride the attractions without waiting, there is special food and entertainment too, it's really a great time.
Making it stand out even more from the normal After Hours events, the Disney Villains After Hours focuses on the Disney Villains, whose presence are made known throughout the Magic Kingdom. The entire Magic Kingdom will changes into a wickedly fun villains theme, and there is exclusive entertainment, food & beverage, and merchandise.
The best way to describe it is a mix of a regular Disney After Hours event, and Mickey's Not So Scary Halloween Party.
What Time Does Disney Villains Start?
Disney Villains After Hours lasts for 3 hours and runs from 10pm to 1am on most nights, and from 9pm to 12am on select other nights. Guests can enter the Magic Kingdom early, starting at 7pm, giving you a 6-hour total experience.
This is a good opportunity to ride some attractions and watch the Happily Ever After fireworks while you're waiting for Disney Villains to begin.
2020 Disney Villains After Hours Dates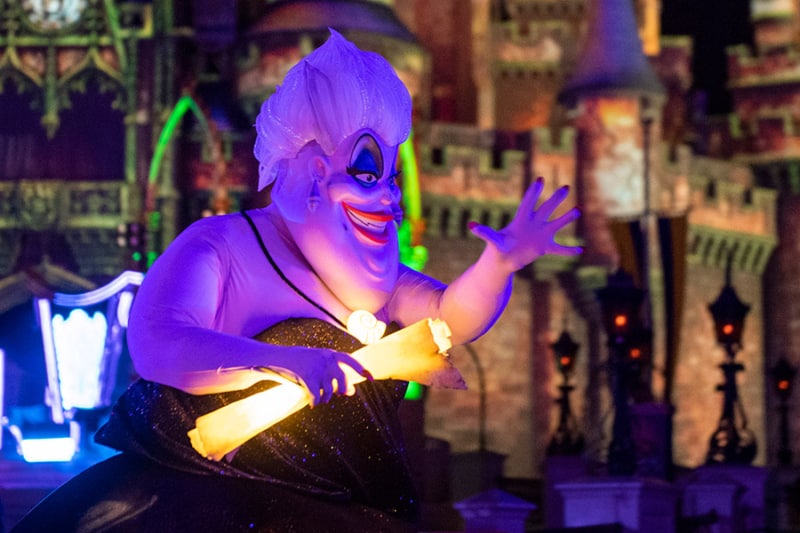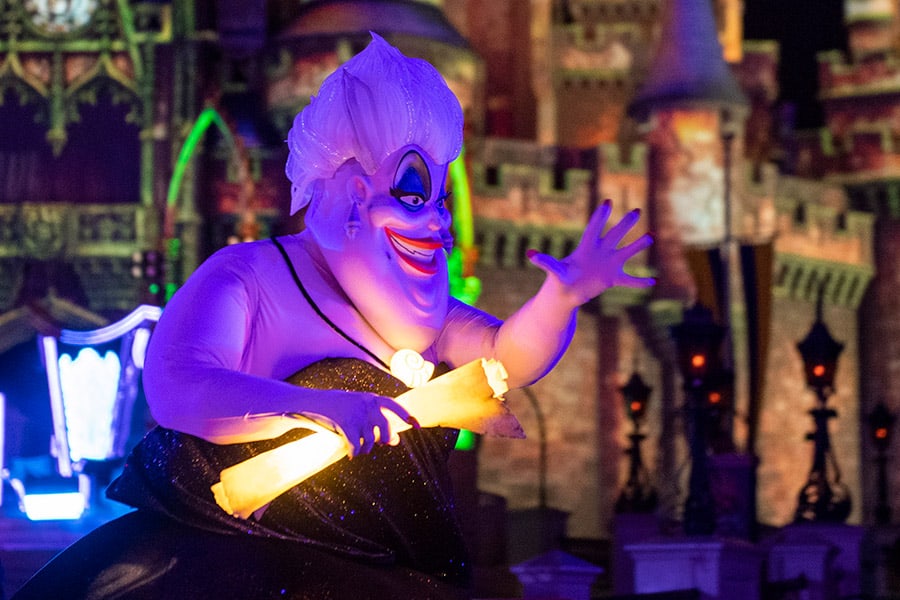 Below are the most recent dates for the 2020 Disney Villains After Hours events. In 2020 there are many more dates, for a record 24 nights! This is almost double the quantity in 2019. However, many of them have been canceled now due to the closure of the parks.
All event times are from 10 pm – 1 am except the ones marked with an *
February
Friday February 7, 2020*
Friday February 14, 2020
Friday February 21, 2020*
Friday February 28, 2020
March
Friday March 6, 2020*
Wednesday March 11, 2020
Wednesday March 18, 2020 (event canceled due to parks closure)
Friday March 27, 2020 (event canceled due to parks closure)
April
Friday April 3, 2020 (event canceled due to parks closure)
Friday April 10, 2020 (event canceled due to parks closure)
Friday April 17, 2020 (event canceled due to parks closure)
Friday April 24, 2020 (event canceled due to parks closure)
May
Friday May 1, 2020 (event canceled due to parks closure)
Friday May 8, 2020 (event canceled due to parks closure)
Wednesday May 14, 2020 (event canceled due to parks closure)
Friday May 22, 2020 (event canceled due to parks closure)
Friday May 29, 2020 (event canceled due to parks closure)
June
Friday June 5, 2020 (event canceled due to parks closure)
Friday June 12, 2020 (event canceled due to parks closure)
Friday June 19, 2020 (event canceled due to parks closure)
Friday June 26, 2020 (event canceled due to parks closure)
Monday June 29, 2020 (event canceled due to parks closure)
July
Monday July 6, 2020
Monday July 10, 2020
While we love to see more Disney Villains party dates added, we hope this isn't a signal that Disney is going to start over-selling the event. Many guests have complained in the last couple years of over-crowding at Mickey's Not So Scary Halloween Party and Mickey's Very Merry Christmas party, and we would hate for Villains to follow the same pattern.
Disney must be pretty confident that Disney Villains was a success in 2019, so they are predicting more event-goers this time around. Technically with more dates available to go, it should allow them to keep the cap down to a reasonable number, keeping everyone happy!
(New in 2020) – More Cursed Caravan Additions
Maleficent the Dragon breathing fire down Main St USA is one of the highlights of the Disney Villains After Hours event, and in 2020 it's getting even better!
Since fans have loved Maleficent's journey through the Magic Kingdom, even more Villains are being added to the parade. The new "Villains' Cursed Caravan will include: Gaston, Oogie Boogie, Cruella DeVil, Captain Hook and more.
Think of this as the Festival of Fantasy for Villains! Still no character meets have been added, but this is at least one more chance to see your favorite villains in the park! Based on the popularity of Maleficent dragon's journey through the park, it's going to get even better!
Buying Disney Villains After Hours Tickets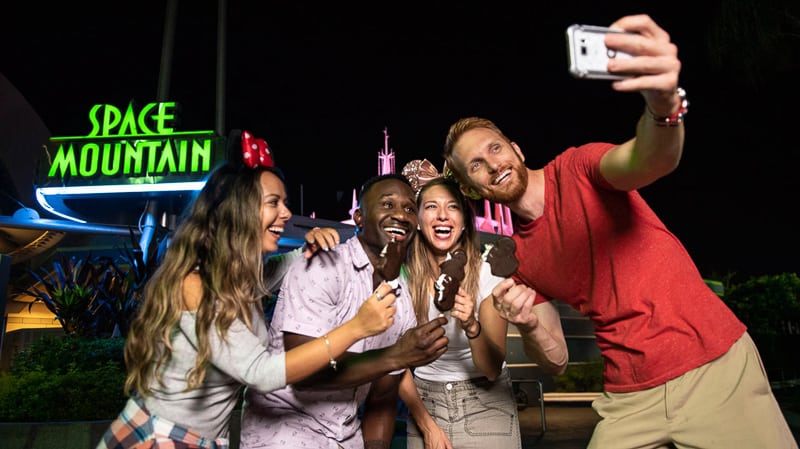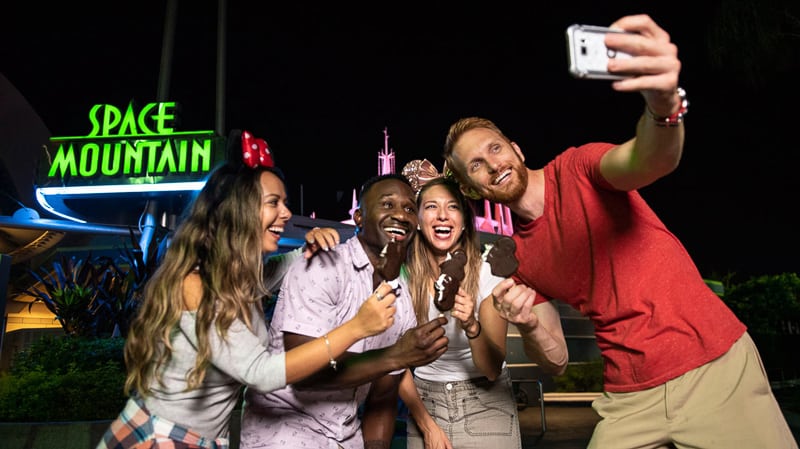 How much does Disney Villains After Hours cost? There are a couple of different price ranges depending on when you purchase the tickets and if you are an Annual Passholder or DVC member or not.
Tickets for Disney Villains After Hours cost $149 plus tax if you purchase them in advance, or $155 plus tax buying them on the night of the event.
Special prices are given for Annual Passholder and Disney Vacation Club Members of $119 plus tax which is $30 less than the normal admission.
Tickets for the 2020 Dates now on sale! You can purchase them online or by calling: by calling (407) 827-7185
Dressing Up
Part of the fun of Disney Villains events is dressing up for the party! Guests are allowed to dress up in a costume like their favorite Disney Villains, so go to it and have a blast! There are a few rules Disney has put together however that you need to follow:
Guests 13 years and younger – can wear masks with their costume
Guests 14 years and older – no masks at all, no long capes past the waist and no long robes or anything similar.
Costumes should be family-friendly, nothing inappropriate
No weapons, or anything that can be mistaken for a weapon
No impersonating Disney cast members
The Attractions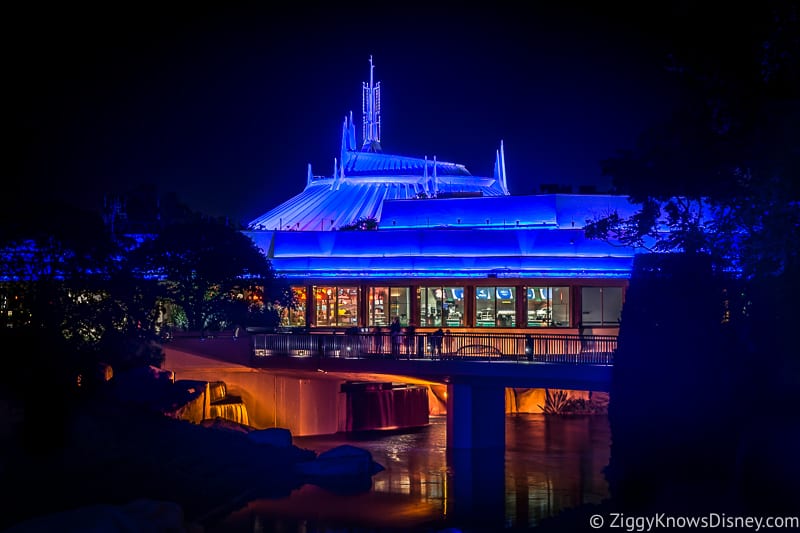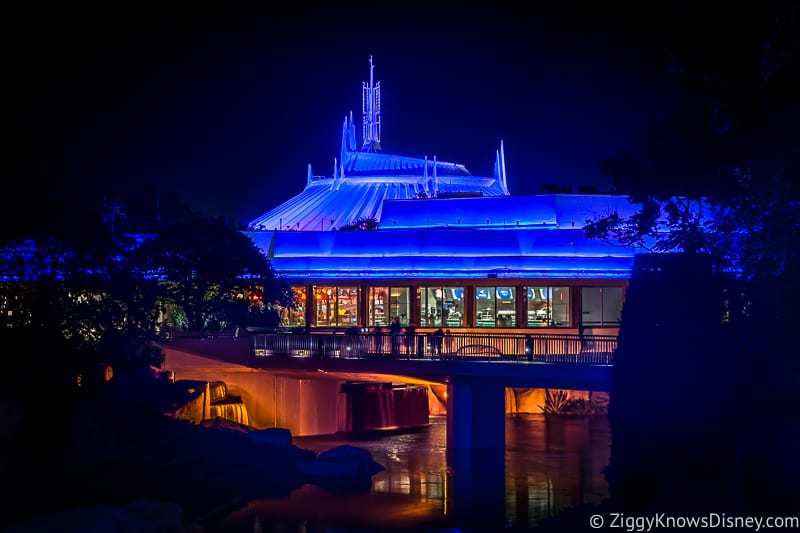 What attractions are open during villains after hours? The nice part about after hours events in the Magic Kingdom is that you find the majority of attractions are still open during the event. This is not usually the case with the other Disney World parks where the selection is much more limited.
Open Attractions During Villains After Hours:
When you attend the Disney Villains party approximately 25 of the Magic Kingdom rides are open, which is the majority of the park. While it's not always 100%, here is a list of attractions you can expect to be open based on previous Villains events:
Astro Orbiter
Big Thunder Mountain Railroad
Buzz Lightyear's Space Ranger Spin
Country Bear Jamboree
Dumbo
Enchanted Tiki Room
Haunted Mansion
"it's a small world"
Jungle Cruise
Mad Tea Party
Meet Ariel in her grotto
Mickey's PhilharMagic
Peter Pan's Flight
Pirates of the Caribbean
Prince Charming Regal Carrousel
Seven Dwarfs Mine Train
Space Mountain
Splash Mountain
Swiss Family Treehouse
The Barnstormer
The Magic Carpets of Aladdin
The Many Adventures of Winnie the Pooh
Tomorrowland Speedway
Tomorrowland Transit Authority PeopleMover
Under the Sea ~ Journey of the Little Mermaid
Don't forget to check out the special Villains overlays in both Space Mountain and Pirates of the Caribbean. The Pirates one is pretty cool, but Space Mountain overlays are really limited in what they can do until they install some good screen technology inside the ride like in Disneyland.
Closed Attractions
These attractions are usually NOT open during Villains After Hours:
Carousel of Progress
Enchanted Tales with Belle
Happily Ever After (but you can see it with your ticket before the park closes)
Meet Mickey at Town Square Theater
Meet Tinkerbell at Town Square Theater
Monsters, Inc. Laugh Floor
Princess Fairytale Hall
The Hall of Presidents
Entertainment: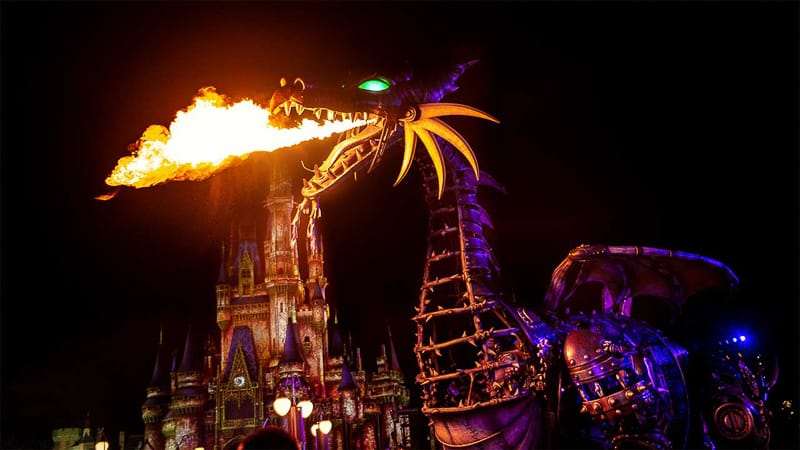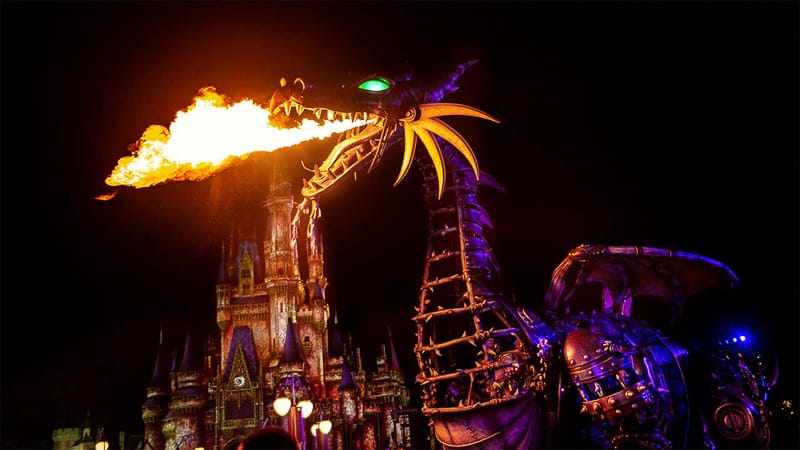 Disney Villains offers one the best entertainment offerings of any Disney hard-ticketed event in our opinion, and a very favorable time schedule for them. They run late which means they are easy to see and you don't have to sacrifice other things you want to do in the Magic Kingdom.
Here are the entertainment offerings for elements to expect, both returning and new:
Villains Unite the Night Stage Show – Hades and Meg from "Hercules" will set the castle stage ablaze in this fan favorite stage show, Villains Unite the Night, which will also feature appearances by Jafar, The Queen, Dr. Facilier and Maleficent.
Maleficent the Dragon and the Cursed Caravan: This is maybe the coolest part of the entire event and it's even been enhanced in 2020. Maleficent the Dragon, is let loose in the streets at night along with her fellow villains Gaston, Oogie Boogie, Cruella DeVil, Captain Hook and more!

This is an incredible scene as Maleficent rolls in, breathing fire throughout the streets of the Magic Kingdom, and it should be even better this year with the additions. If you like the Festival of Fantasy parade, you'll absolutely love Maleficent at night!
Villanous Enhancements: Discover surprising, villain-inspired additions at Pirates of the Caribbean and Space Mountain.
Dance Party: Join the party in front of Cinderella Castle where a DJ will turn the entire Hub into one big dance party.
There are a lot of cool choreography and special effects in the Villains Unite the Night stage show, which makes up for its so-so story.
I wouldn't say the entertainment is the sole reason for coming to a Disney Villains event, but it's not to be missed either. Both the Villains Unite the Night stage show and Maleficent are not to be missed.
Entertainment Time Schedule
Both Villains Unite the Night stage show and Maleficent / Cursed Caravan Parade have 3 showings during the event, making it easy to see both of them once.
Villains Unite the Night Showtimes – 11pm, 12am, 1am
Maleficent and Cursed Caravan Parade – 10:40pm, 11:45pm, and 1:20
You may have seen that Maleficent makes her last run at 1:20, after the official closing of the event. That means you can do as many attractions as you want first, and then wait all the way till the end to see her, which by the time she's done means you're essentially getting an extra 30 minutes of party time for your money!
As you are making your way out of the park, don't forget to look up over the Main Street Train Station as you receive a special 'farewell' from your favorite Disney Villains!
Character Meets
A change from other hard-ticket events, many guests will be unhappy to know that there are no character meets at the Disney Villains After Hours events. The only time you'll see the Disney Villains is during the "Villains Unite the Night" stage show or in the parade "Villains Cursed Caravan."
We actually were pretty bummed that there are no character meets as that's one of our favorite things to do during the hard-ticket events. It's always fun to read the schedule and find out which rare characters are going to be there that we perhaps have never met before. Not the case at Disney Villains.
So there is no need to worry about trying to prioritize certain attractions for characters or vice versa. You can go on the rides or watch some of the other entertainment the party has to offer without missing any characters.
Food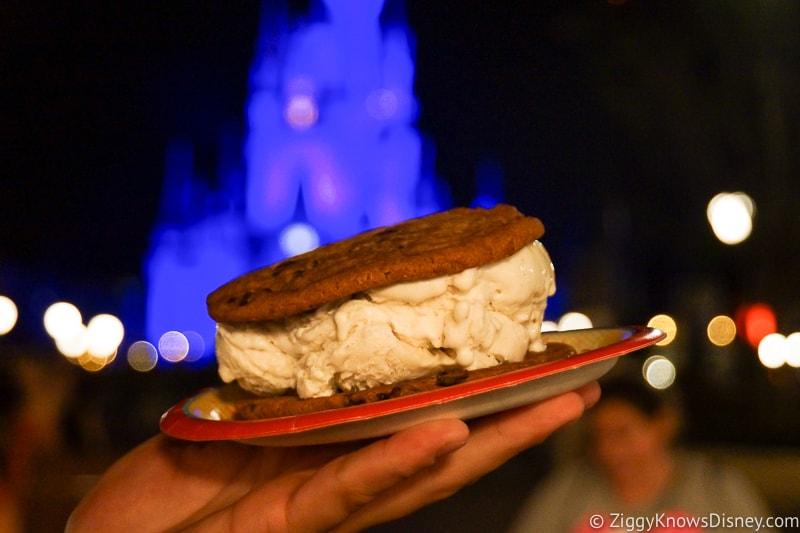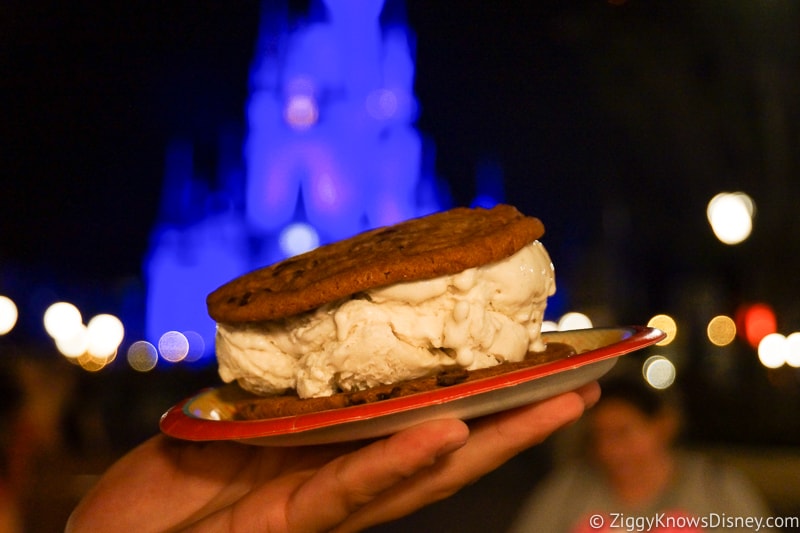 Sure it's late when Villains After Hours gets started, but that doesn't mean you won't be hungry when you go. Good thing there are plenty of snack options to choose from during the party.
There are two types of snacks available, Complimentary Snacks and ones Available for Purchase:
Complimentary Snacks
Like all the hard-ticked events in the Magic Kingdom, Disney Villains After Hours includes unlimited snacks for a select number of park treats. Things like: Ice cream Bars (Mickey Premium Bars) and Ice Cream sandwiches, popcorn and select bottled beverages (Coke, etc) are also included in the cost of your ticket.
Yes, you heard that right. You can literally eat all the snacks you want until you can't eat any more, which I highly recommend doing.
You can get these snacks at any of the normal set snack carts and wagons located throughout Disney's Magic Kingdom. Just stop by and pick up any snacks you like. If the first cart you stop at is crowded, just go to the next one as they all have very similar offerings and there are many locations.
Snacks Available for Purchase
Now if for some reason the regular Disney snacks aren't doing it for you, there are event-specific snacks that have the Disney Villains theme available for an extra cost.
Disney just released some info about the NEW Villains Snacks for 2020 and the locations you can find them in: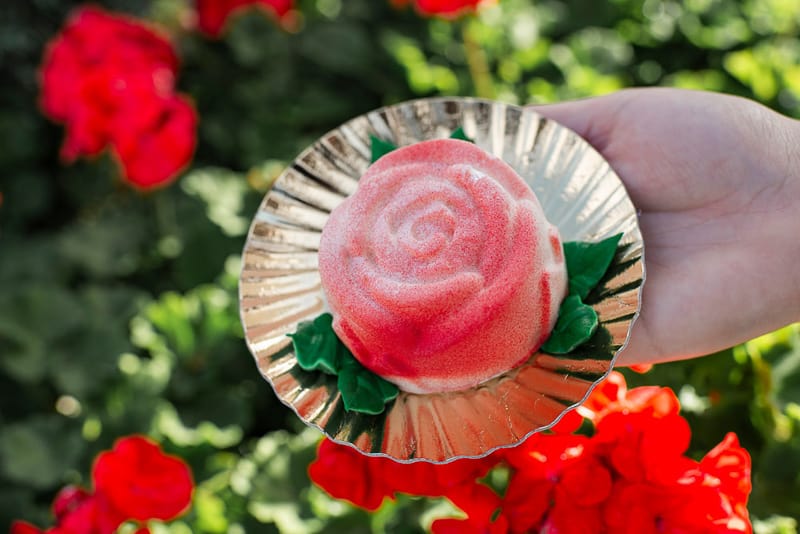 Painting the Roses Red (Cheshire Café) – a cheesecake mousse with raspberry gelée, red cocoa butter, and buttercream leaves.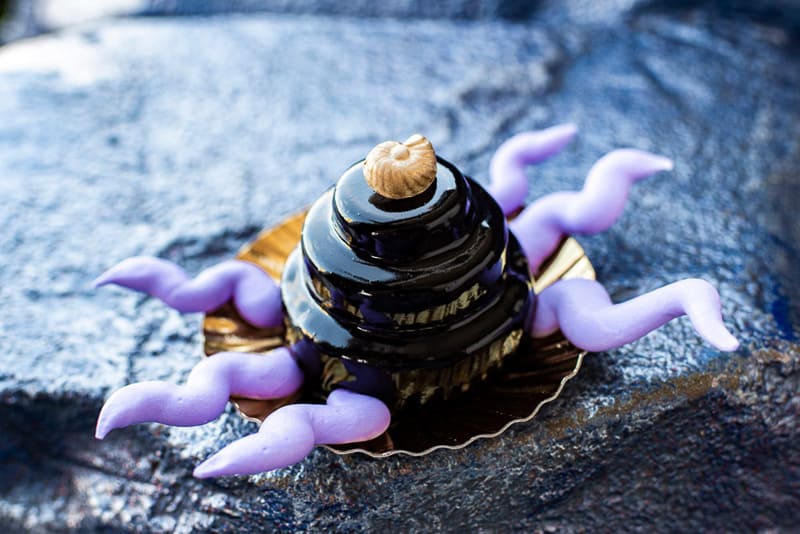 Body Language (Storybook Treats) – Cookies and cream mousse with chocolate cake, glaçage, and meringue tentacles garnished with a chocolate shell.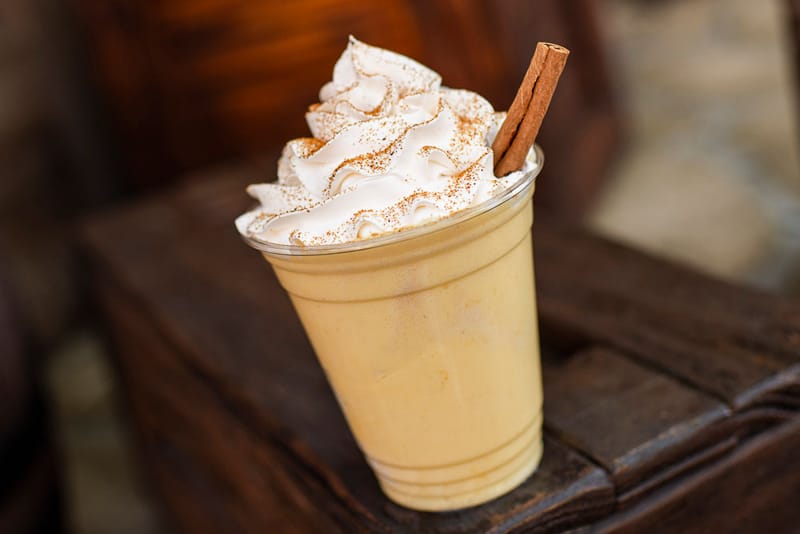 Five Dozen Eggs, (Gaston's Tavern) – A frozen custard with brown sugar topped with whipped cream and garnished with a cinnamon stick.
Here are the rest of the 2020 snacks: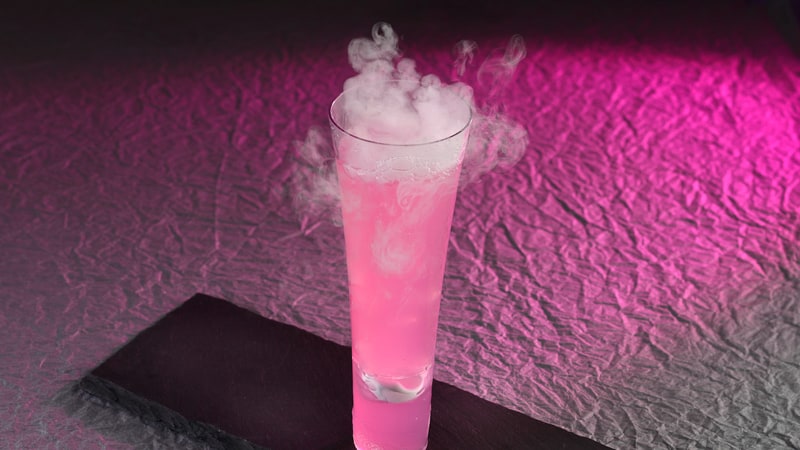 Yzma's Llama Potion (Cool Ship) – The Llama potion is Strawberry Fanta served over dry ice, so you get a cool bubbling effect!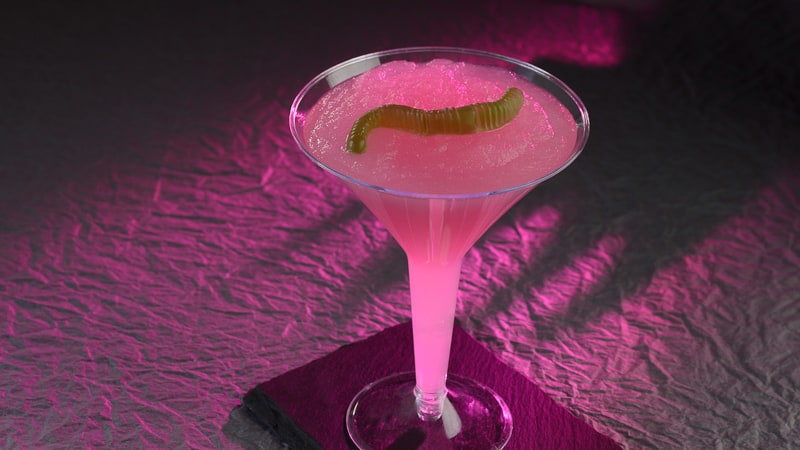 Hades Temptation (Tortuga Tavern) – Basically a frozen mocktail of a "Cosmo." Made with lemonade, violet monin syrup, and a gummy worm, this is a good one if it's a hot night in the Magic Kingdom.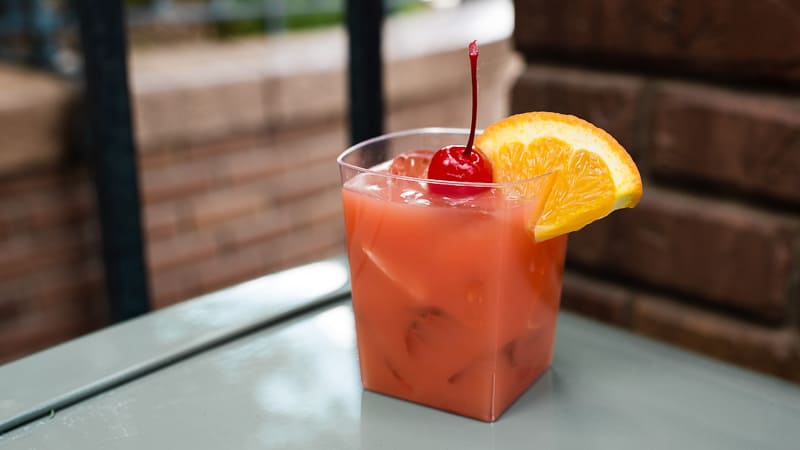 A Drink from The Other Side (Sleepy Hollow) – a non-alcoholic Hurricane-like drink themed after one of the most popular drinks in New Orleans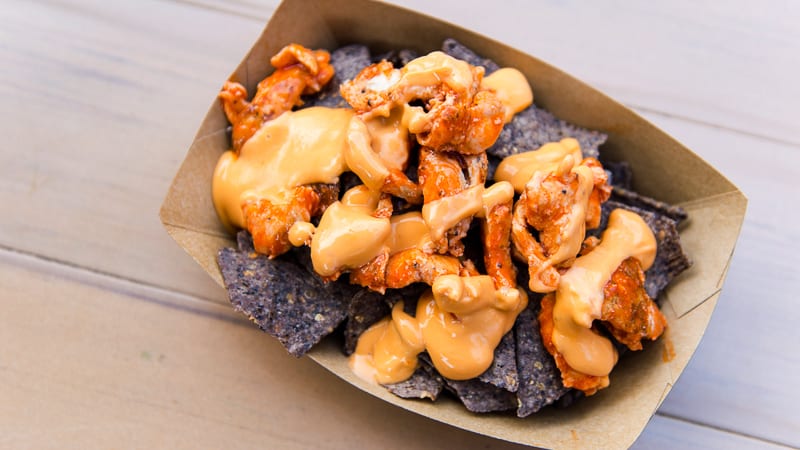 Hades Nachos (Tortuga Tavern) – black bean nacho chips with "fiery" buffalo chicken and nacho cheese. This is probably our favorite snack from the event, I could literally eat like 3 of these nachos!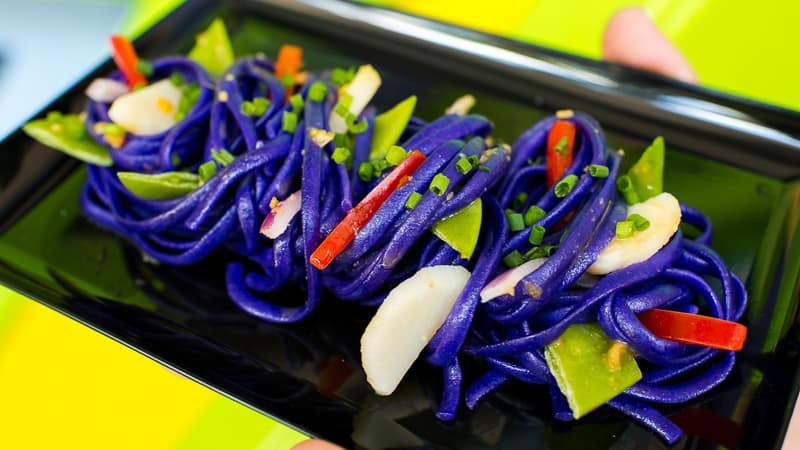 Intergalactic Noodles (Cool Ship) – chilled noodle salad with snap peas, red onion, and sweet garlic chili sauce. This one is supposed to be spicy, but we found it more garlicky than anything else. It'll give you some "Wicked" bad breath, that's for sure!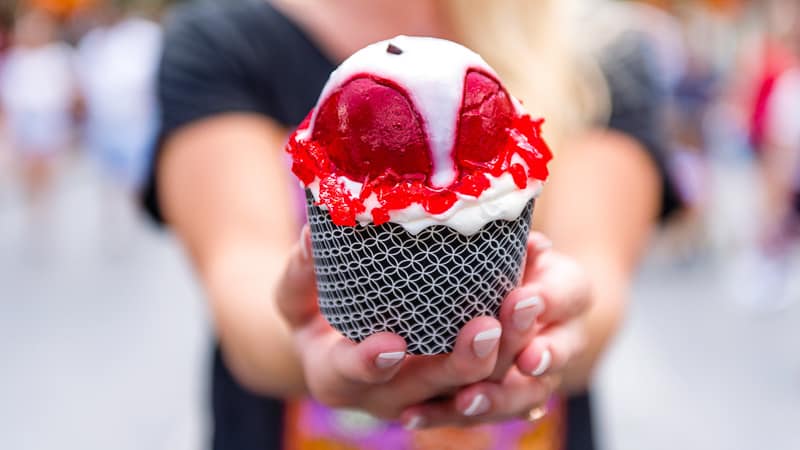 Not So Poison Apple Cupcake (Main Street Bakery) – a HUGE spiced "apple" cupcake with pecan crunch and buttercream. You may have seen this at the Mickey's Not So Scary Halloween Party, and it's back once again for the Disney Villains party.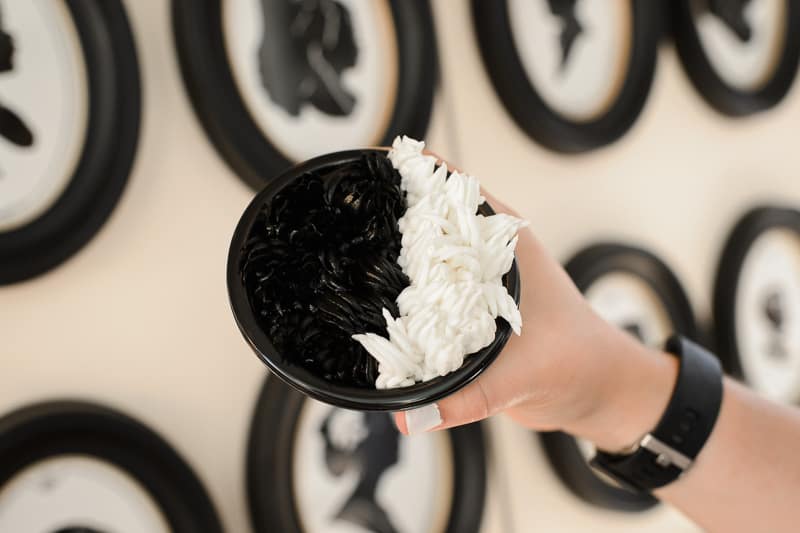 De Vil's Treat (Casey's Corner) – brownie topped with black and white icing. This is enjoyable but very sweet, so bring your sweet tooth.
Dr. Facilier's Tart (Sleepy Hollow) – chocolate tart filled with dark chocolate ganache and topped with peanut butter mousse and white chocolate. Again another very sweet treat, but the peanut butter mousse is decadent!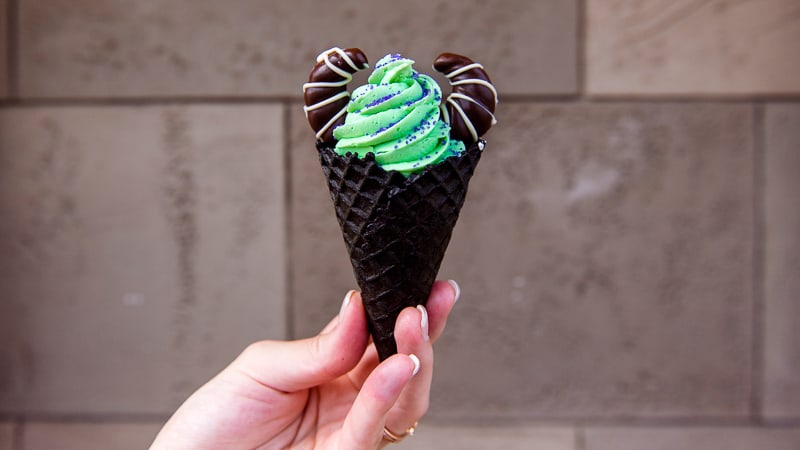 Maleficent Cone (Storybook Treats) – lime soft-serve topped with chocolate horns and purple sprinkles served in a black waffle cone. Similar to the Peter Pan float also served at Storybook Treats only served in a chocolate cone.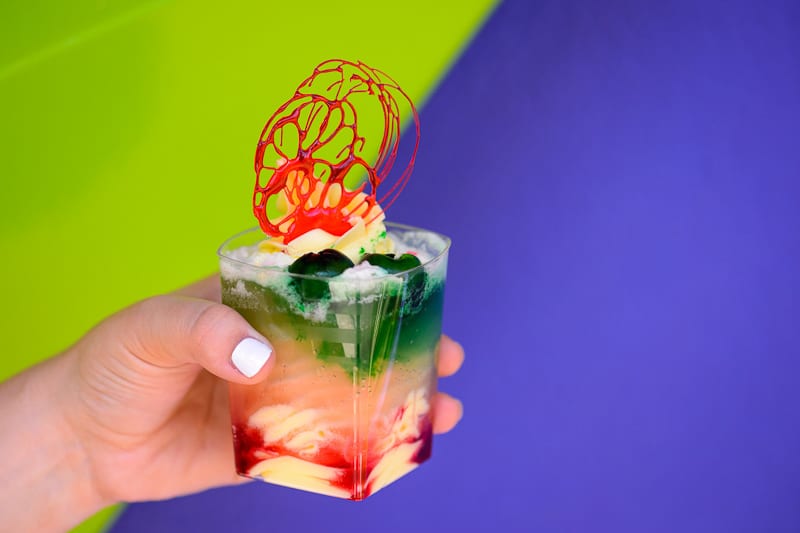 Dragon's Breath Float (Storybook Treats) – Basically a glass of sprite, filled with lemon soft-serve and a green cherry and cherry-flavored syrup. The others were sweet, but this one is tops. If you like cherry though this one is for you.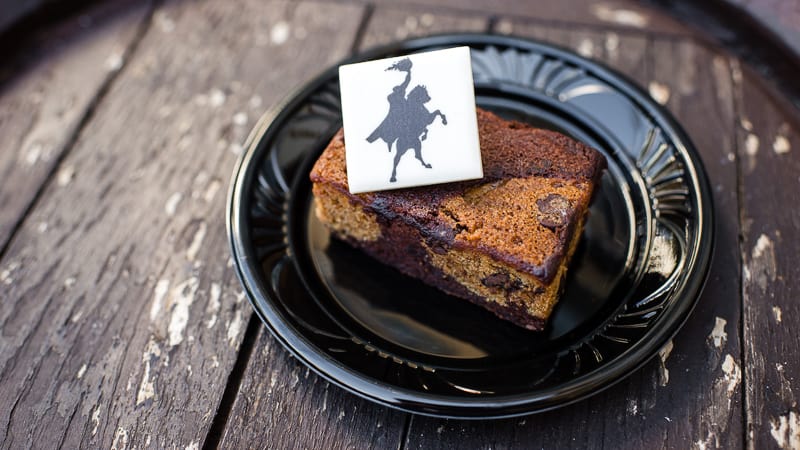 Headless Horseman Browkie (Liberty Square Popcorn Cart) – Think of this as a combo half-chocolate chip cookie, half-brownie, then topped off with a chocolate Headless Horseman. Very gooey and very good!
Headless Horseman Novelty Straw (Liberty Square Popcorn Cart)
If you are going to the Disney Villains party should you spend your money on these extra event-specific snacks? My opinion is no, probably not. While some of them are interesting and pretty tasty, it doesn't make sense to spend your money on them, when a big part of the value in the $149 price it costs to get in can be somewhat recouped in snacks and drinks.
Plus in general these snacks are good, but not as good as some of the other hard-ticketed events' snacks are so fill up on popcorn and pretzels and save your money imo.
Merchandise
Besides all the attractions and food, Disney Villains After Hours also has some interesting event-specific merchandise on sale to buy themed after your favorite Disney Villains.
Among the items are Villain T-shirts, ladies tanks, customizable phone cases, baseball cap, tumblers, rotten apple mugs, headbands, pins and more.
Check out some of the new merchandise for 2020: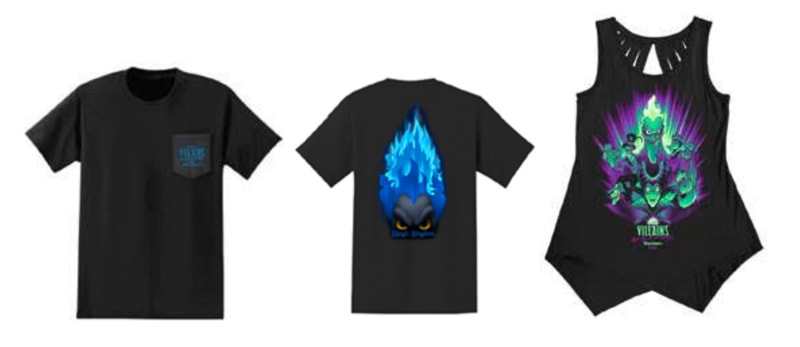 *The rest are the items from the 2019 events. As soon as we find out what the 2020 merchandise looks like we'll let you know!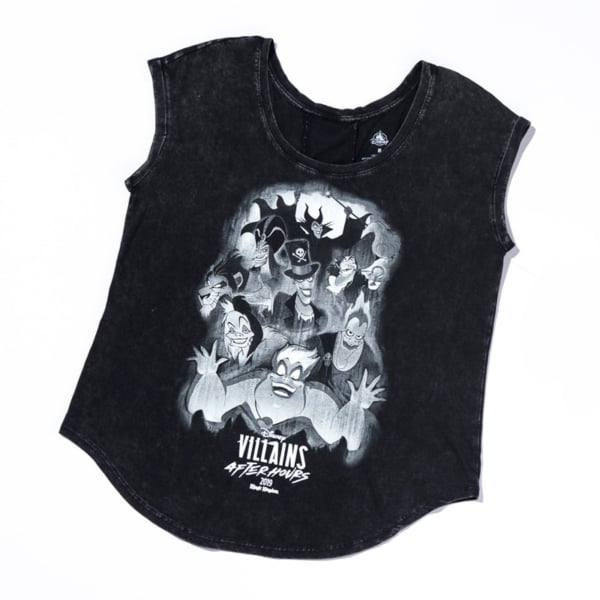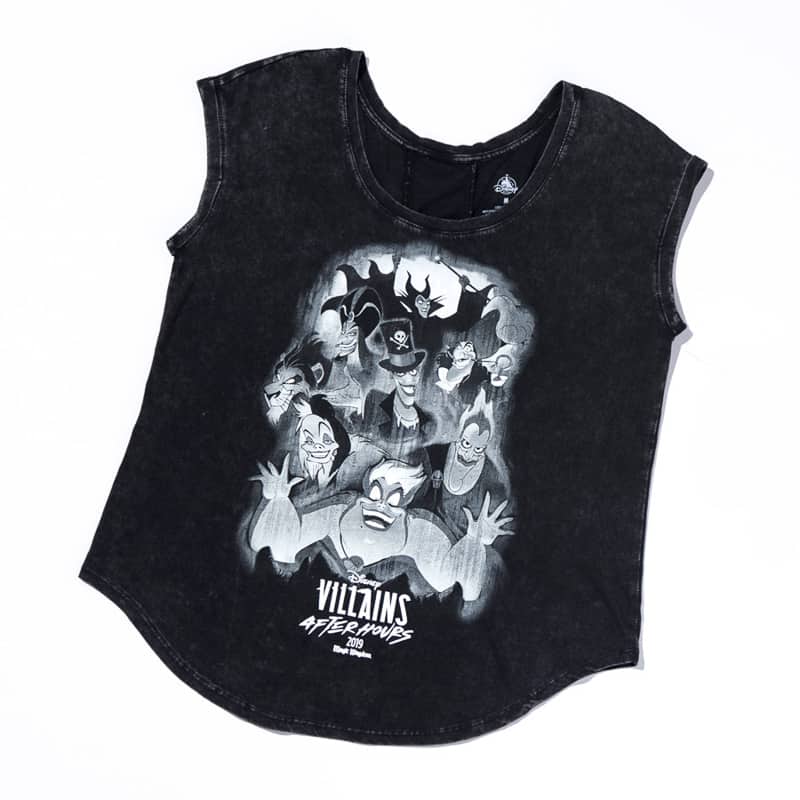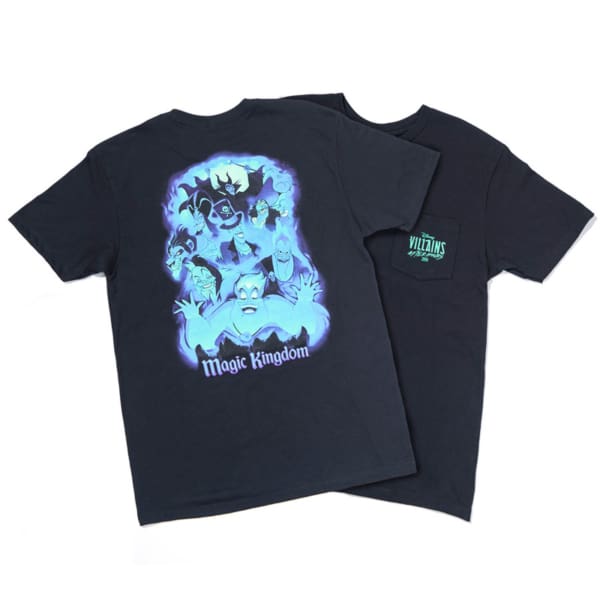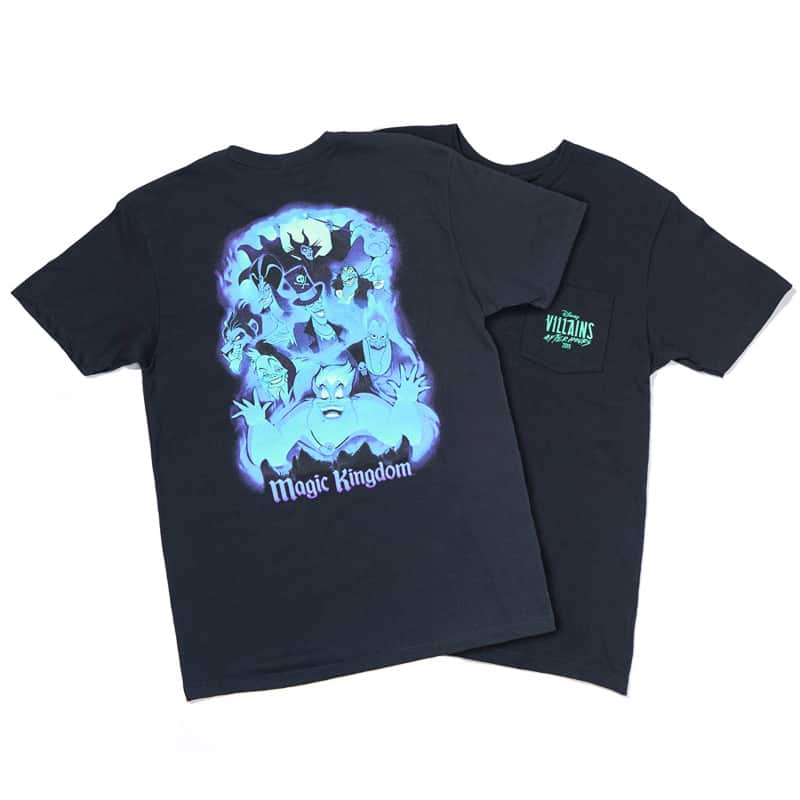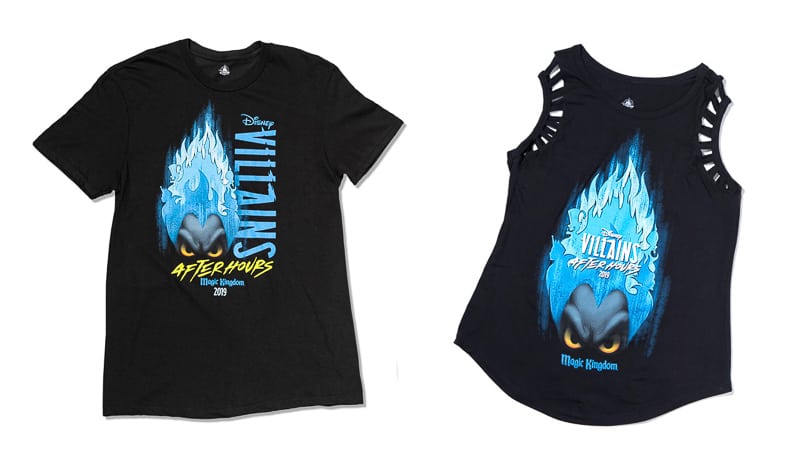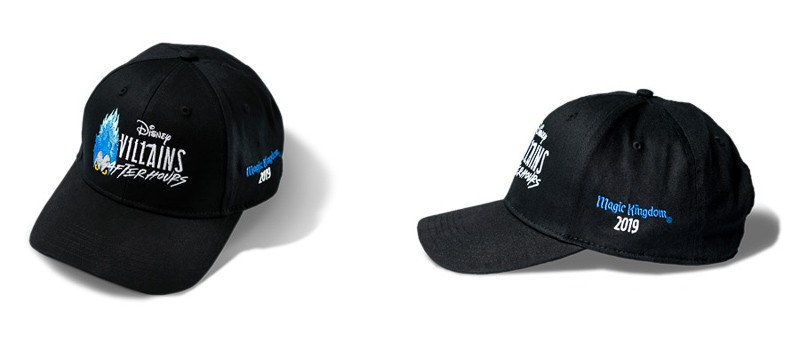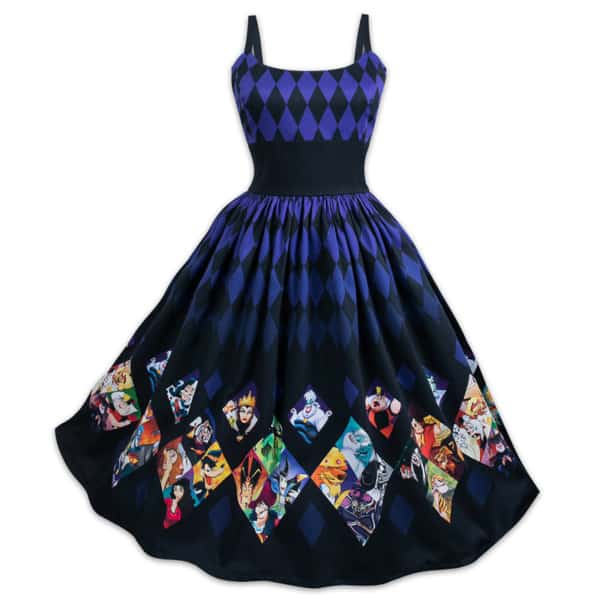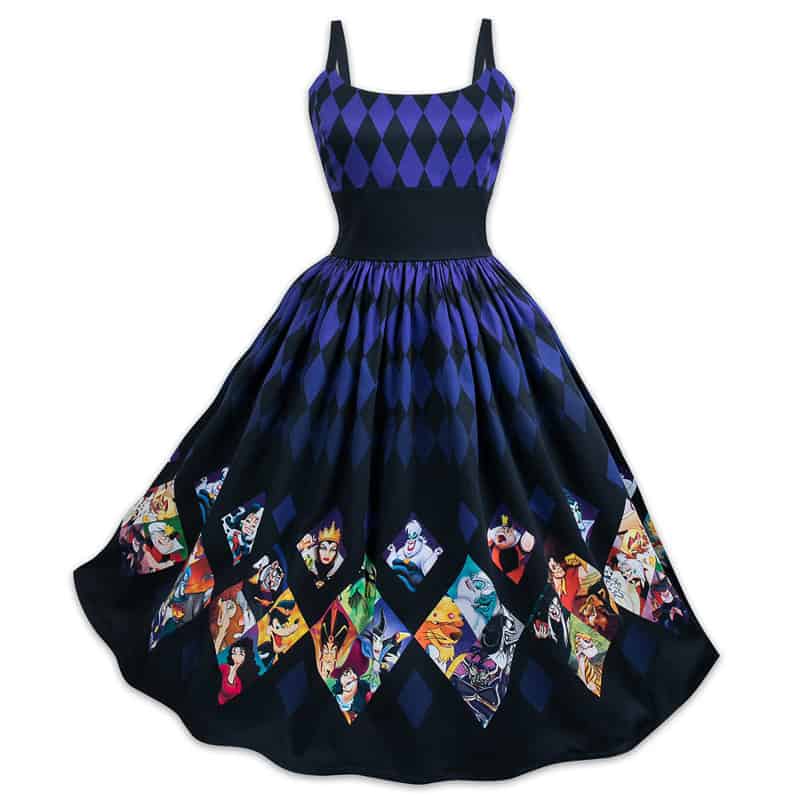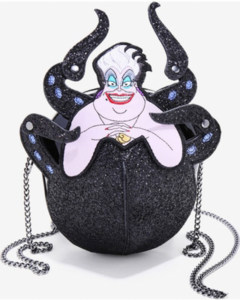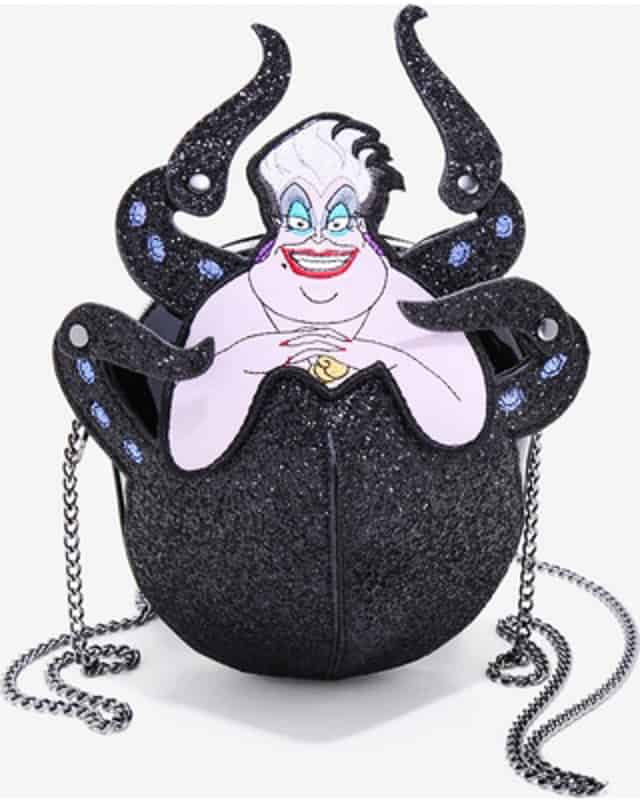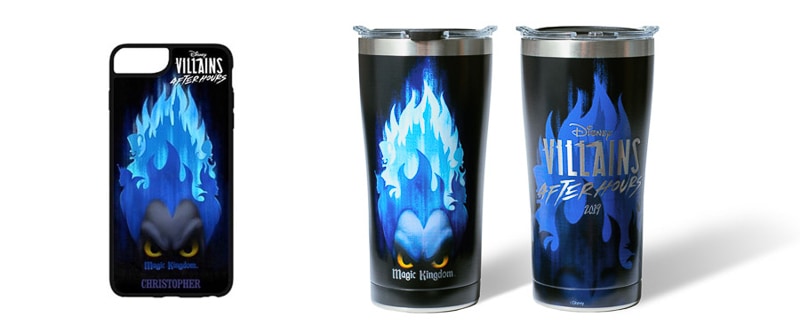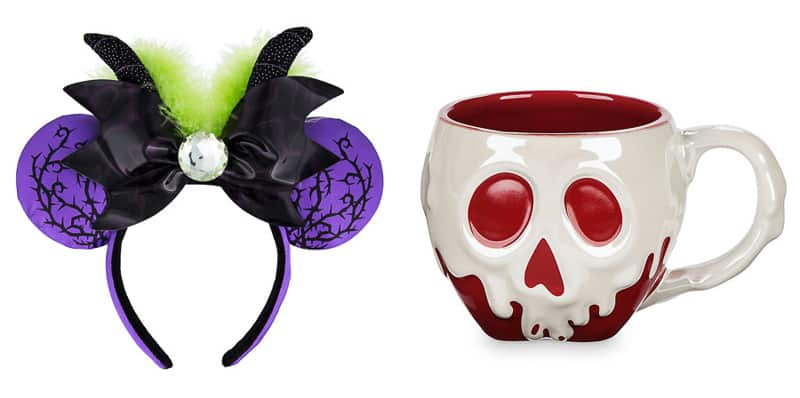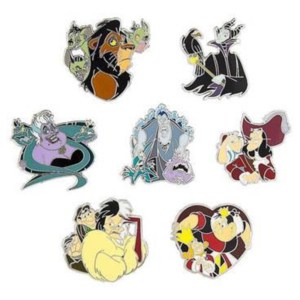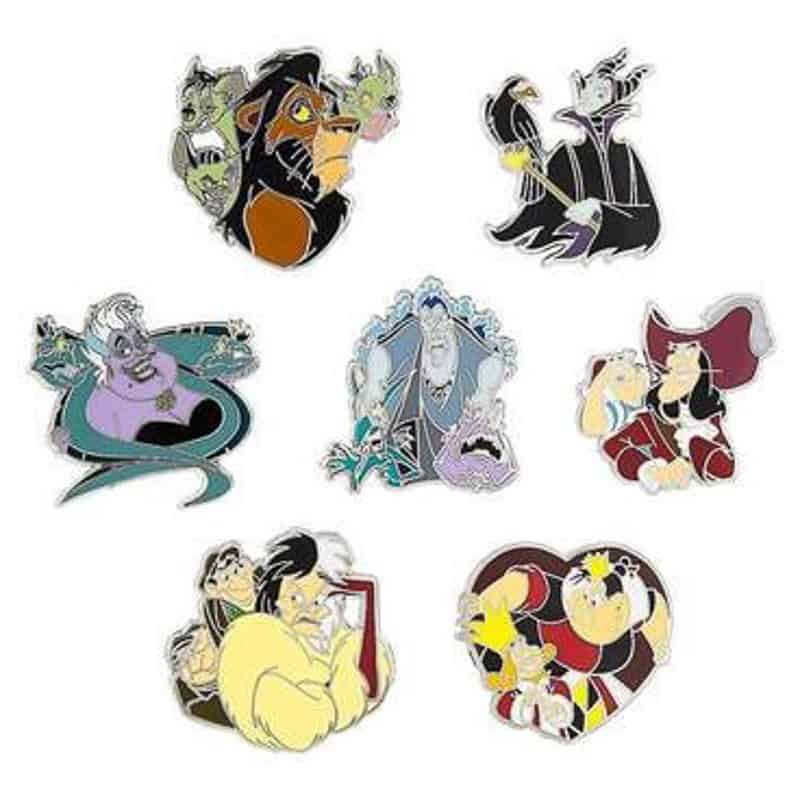 Keep in mind that these merchandise items are limited, so if you see something you really like, don't hesitate in getting it because it might not be there the next time you stop by.
Some of the merchandise locations are: Mickey's Star Traders, Memento Mori and the Emporium. Make sure to check your Disney Villains schedule for the full list of merchandise locations open during the event.
Villains After Hours Touring Strategy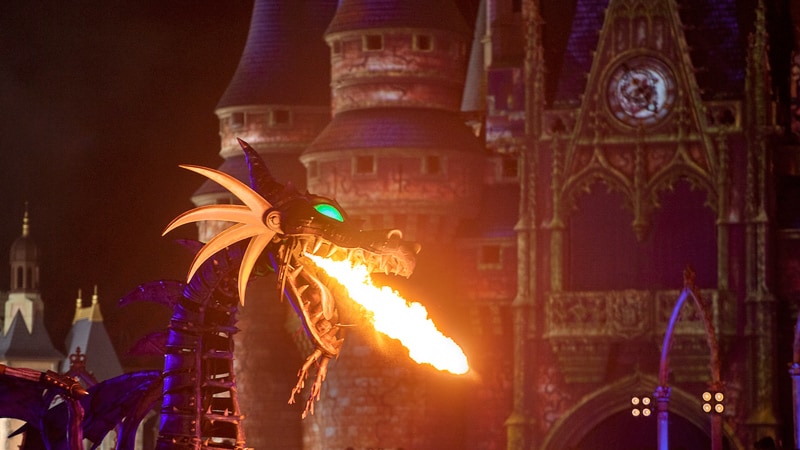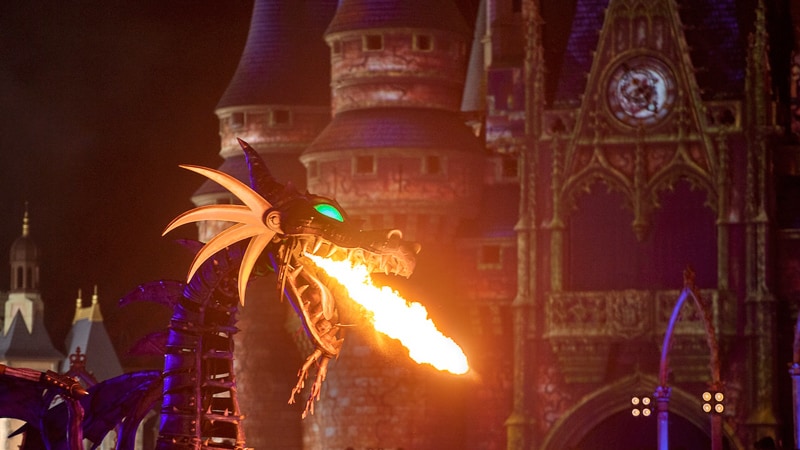 So now that you know what's open during your visit, which attractions and entertainment should you do during Disney Villains After Hours party? Unlike other after-hours events where there are character meets, there aren't any at the Villains After Hours. That means immediately the strategy of how to tour the park becomes easier.
In an ideal situation, you'll arrive at the Magic Kingdom, slightly before the 7 pm opening time. Yess the event doesn't start until 10 pm, but those 3 extra hours are going to be important to get your money's worth from the visit.
I would get in at 7 pm and if you are hungry, go get some "real" food at one of the quick service dining locations throughout the Magic Kingdom. Most of the free treats during the Villains event are sweet, so if you want a burger or something, do it now.
Then I would start hitting up some of the attractions I wanted to get done right away. Start with the attractions that usually have a lower wait time, to begin with. It makes more sense to do those first while there are still guests in the park before 10 pm, rather than burning an hour or more doing something like Seven Dwarfs Mine Train or Peter Pan's Flight.
Then after 10 pm, the wait times drop dramatically throughout the Magic Kingdom and the more popular lines all have wait times of no more than 5-10 minutes each, it's really fantastic. I can't remember when the last time I've been to the parks are and experienced wait times so low.
Make sure to make time for snacks along the way from one attraction to the next. Again, if you are really tempted to can try a couple of the villains-themed snacks, but the free ones will do just fine if you ask me.
Save the Villains Unite the Night and Maleficent for the end of the party. The last showing for the stage show is at 1 am, and Maleficent at 1:20 am. All the attractions close at 1 am (or 12 am if your party starts at 9 pm instead of 10 pm) so go crazy on those for the 3 hours before closing, then make your way over to the stage in front of Cinderella Castle right before 1 am. There will be plenty of space to watch the show.
Then once that finishes, stick around to watch Maleficent make her way down Main Street on your way out.
Is Disney Villains Worth It?
All in all Disney Villains After Hours is our favorite hard-ticket after-hours event (unless you are counting Moonlight Magic, which is free though). It gives guests the chance to experience the Magic Kingdom at night with much cooler temperatures and with way fewer people so you can ride tons of attractions with practically no wait.
Now if you are already an Annual Passholder and are in the parks all the time, or you make multiple trips to Walt Disney World a year, Disney Villains After Hours might not be worth the steep $149 price tag ($119 for AP holders and DVC members) because you get to experience the Magic Kingdom enough that doing all the attractions is probably not a priority for you.
However, if you don't get to Disney World very often and don't want to fight the crowds off in the blazing sun (which is getting more and more difficult to do), Disney Villains just might be for you. It's getting VIP treatment at a relatively low entry point, making more possible for average guests.
Seeing as 2019 was such a success, we can't wait to experience the 2020 Disney Villains After Hours and let you know how it compares. Stay tuned for more…
Be sure to check out the other special events happening in Disney World this year. We now have the 2020 dates for the regular Disney After Hour Events in Disney's Animal Kingdom and the Magic Kingdom.
We also have a complete Guide to the 2020 DVC Moonlight Magic events that are also going on. It's going to be a fun year so keep checking back for more updates on these incredible Disney World events!
Need help planning your Disney Vacation? Contact René from Show You the World Travel for all your trip planning needs. All of the agents there are certified Disney Travel Agents and are super helpful with all your planning needs. I highly recommend them and the best part about it is they are FREE to use!
Your Thoughts:
I want to know what you think about a Disney Villains After Hours event…
Is this a good idea?
What other ideas do you have for it?
Let us know in the comments section below!
If you enjoyed this article, as always I appreciate it if you'd share it with others via social media. I work hard at making this website into a useful resource for you and your family to plan your visit to the Disney Parks and I hope it can help you! Thanks 🙂
News Source: Disney Parks Blog