Ever want to experience the Disney Parks at night, without the hordes of crowds surrounding you? Well, you can with Disney's annual Moonlight Magic events for Disney Vacation Club members. In this post, we're going to share with you the 2020 Moonlight Magic Dates and everything you need to know for this awesome DVC event!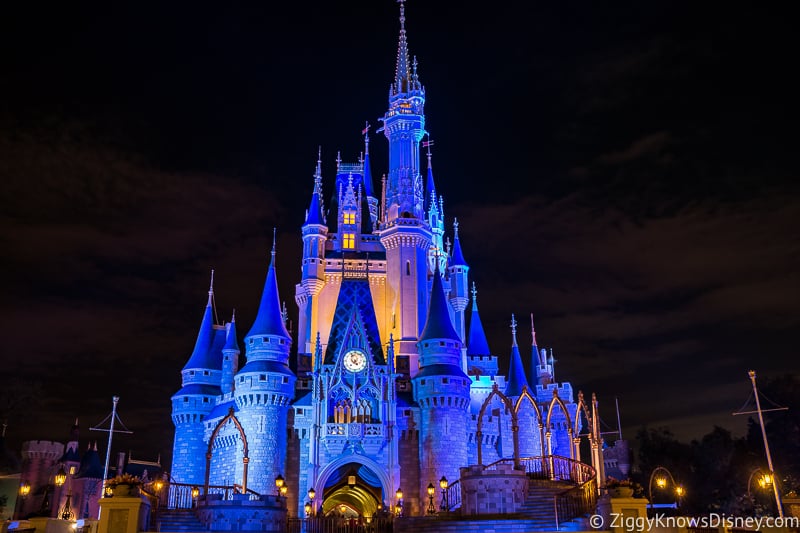 (Updated 8/5/20) – Due to the current capacity restrictions and safety measures at the Disney Parks, the remaining 2020 Disney Vacation Club Moonlight Magic After Hours events have been canceled.
There were DVC Moonlight Magic events scheduled in Disney's Hollywood Studios on September 15th, 22nd, and October 6, which now have all been canceled.
This news comes after Disney already canceled the other remaining 2020 DVC Moonlight Magic events that were scheduled at earlier dates for the Magic Kingdom and EPCOT.
The statement from Disney reads:
"With the safety and well-being of our Members, Guests and Cast always top of mind, Disney Vacation Club continues to evaluate our upcoming slate of Membership Magic events and make necessary adjustments. Moonlight Magic events previously scheduled for April through the end of 2020 have been cancelled.
Thank you for your patience and kindness as we all navigate the challenges…"
Disney hasn't yet announced any 2021 Moonlight Magic event dates, but we will be updating you if and when they do. In the meantime, keep reading for more information on these cancellations and everything else you need to know about the Disney Vacation Club Moonlight Magic events.
What is Moonlight Magic?
Moonlight Magic is an exclusive event reserved for DVC (Disney Vacation Club) members only, in which they get late-night access to the Disney Parks without tons of people and being able to experience the rides, attractions, and characters without all the usual waiting. Sounds pretty good, doesn't it??
Guests can ride the attractions with greatly reduced wait times, go to rare character meets that aren't usually in the parks, buy special Moonlight Magic merchandise, attend dance parties and even get as many Mickey Ice Cream Bars as you can eat…FREE!
The nice thing is that Disney limits the event to a certain amount of people at a time, so keeping the number at a reasonable amount to be able to enjoy this special time in the parks. For this reason, the tickets for the event usually sell out within hours of being released for booking and it's one of the most coveted events of the year!
How Much does it Cost?
This is the best part…it's FREE. No, I'm not making it up, the Disney Vacation Club Moonlight Magic events are absolutely free of charge, plus you get short ride times and free food! What's not to like??
When is Disney World Moonlight Magic happening in 2020?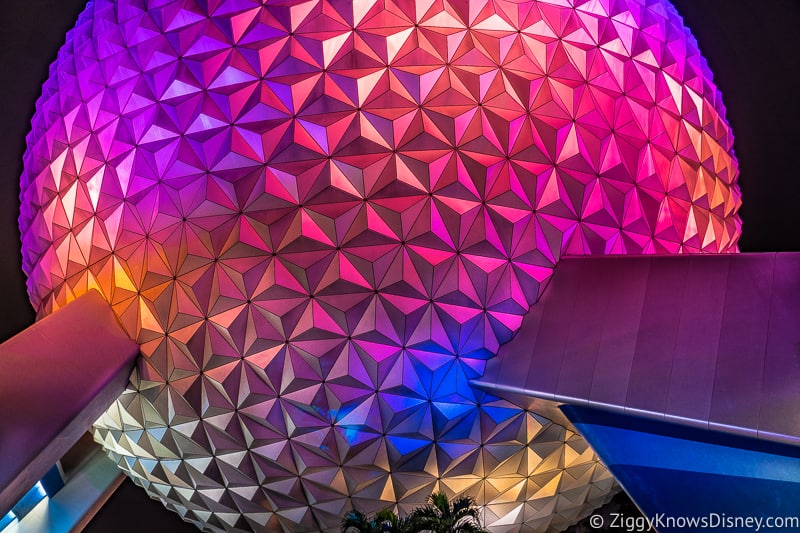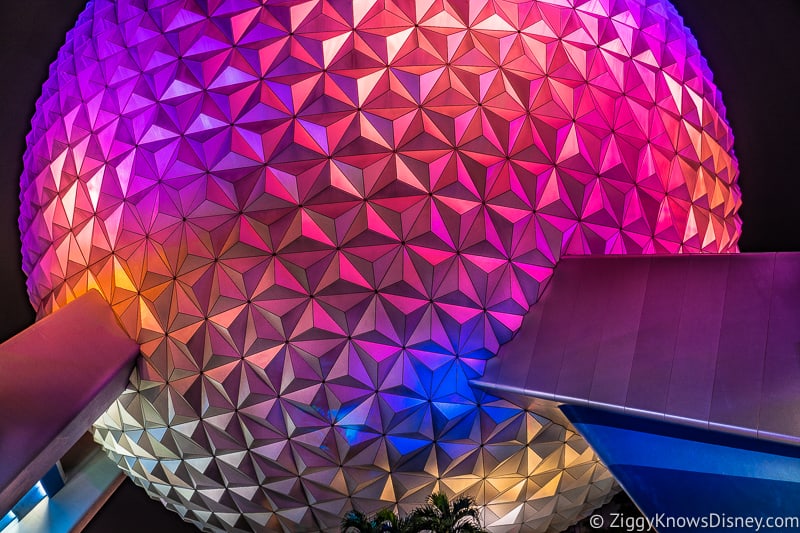 Disney announced the dates and details for the 2020 Moonlight Magic events in Walt Disney World which will take place over 13 separate nights throughout the year. (Update 8/5/20 – The remaining dates have been canceled.)
A total of 5 Walt Disney World parks are participating this year including: Disney's Magic Kingdom, Epcot, Hollywood Studios, Disney's Animal Kingdom and Typhoon Lagoon. Each park will have its dates in a different part of the year, so depending on when you can go might determine the park you can attend the event in.
Here are the 2020 Moonlight Magic dates for each park:
Tuesday, January 21, 2020
Tuesday, February 11, 2020
Tuesday, February 25, 2020
Tuesday, March 3, 2020
Tuesday, April 21, 2020 – (Canceled due to park closure)
Tuesday, April 28, 2020 – (Canceled due to park closure)
EPCOT –
Tuesday, May 4, 2020 – (Canceled due to park closure)
Tuesday, June 29, 2020 – (Canceled due to park closure)
Disney's Typhoon Lagoon –
Tuesday, September 15, 2020 – (Canceled due to park closure)
Tuesday, September 22, 2020 – (Canceled due to park closure)
Tuesday, October 6, 2020 – (Canceled due to park closure)
Tuesday, September 15, 2020 – (Canceled due to park closure)
Tuesday, September 22, 2020 – (Canceled due to park closure)
Tuesday, October 6, 2020 – (Canceled due to park closure)
Canceled Moonlight Magic Dates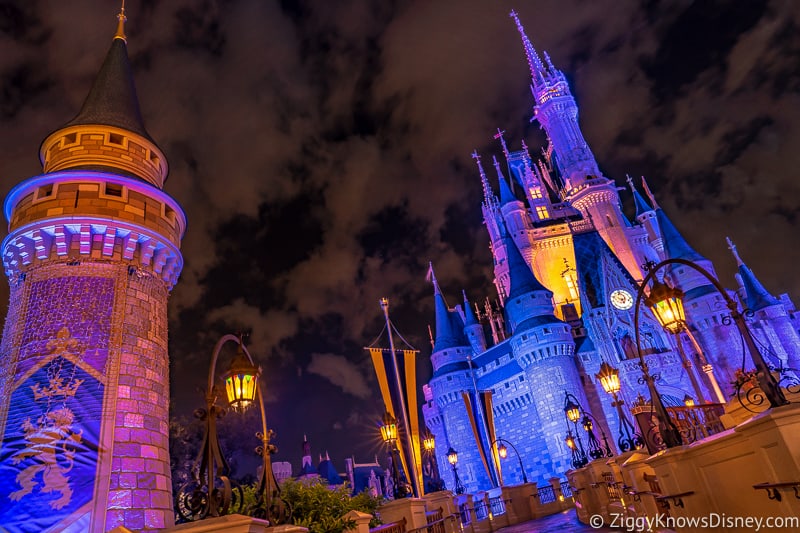 Due to the Disney World closure and the challenges associated with running the parks, all the remaining DVC Moonlight Magic event dates have been canceled in 2020.
As of this writing, Disney hasn't announced if there will be any replacement dates for the latest events that were canceled, but we don't see that happening. At this point, we are wondering if they will even announce any for 2021. It depends on how the park attendance is doing by then and the safety measures needed in the parks at that time.
Once they start eventually announcing new DVC Moonlight Magic dates, it would be nice if they gave the first opportunity to the guests who already had registrations for the canceled ones. That would make the most sense, and then make it open to other DVC members who want to go.
We'll have more on this as soon as Disney makes any kind of announcement.
What Time does Moonlight Magic Start?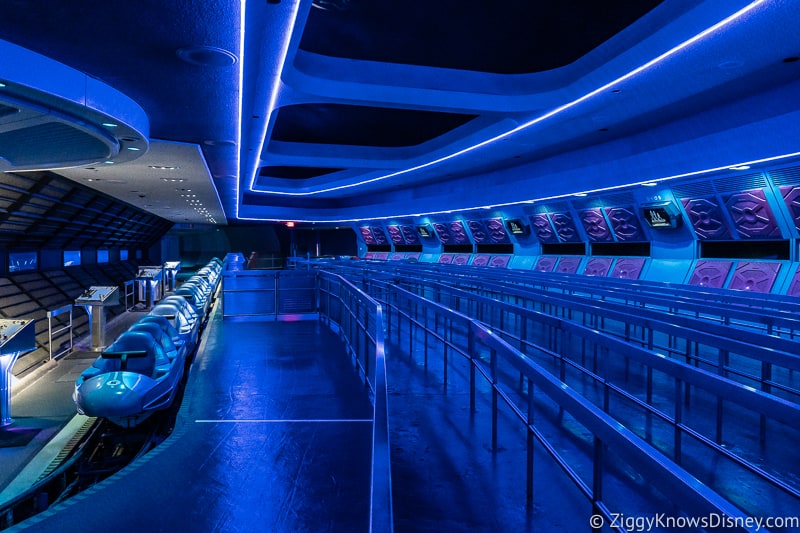 DVC Moonlight Magic events start at different times depending on the park you are in, but a typical start time is 9:00 or 9:30 pm (Animal Kingdom events can start earlier).
The event runs for 3 hours after park close, so if the Magic Kingdom closes at 9:00 pm, Moonlight Magic will be from 9:00 pm – 12:00 am.
However, this does not mean to show up at the last minute. Check-in and entrance start 2 hours before the Moonlight Magic event start time, so get there as early as possible. You can even get some of the attractions out of the way so you don't waste time (more on that later).
Once you check-in, you will get your wristband, food vouchers, and event schedule for the night which will be important in understanding where you want to spend the majority of your time during the event. The schedule will list the available characters and the dining locations you can eat at.
Booking Moonlight Magic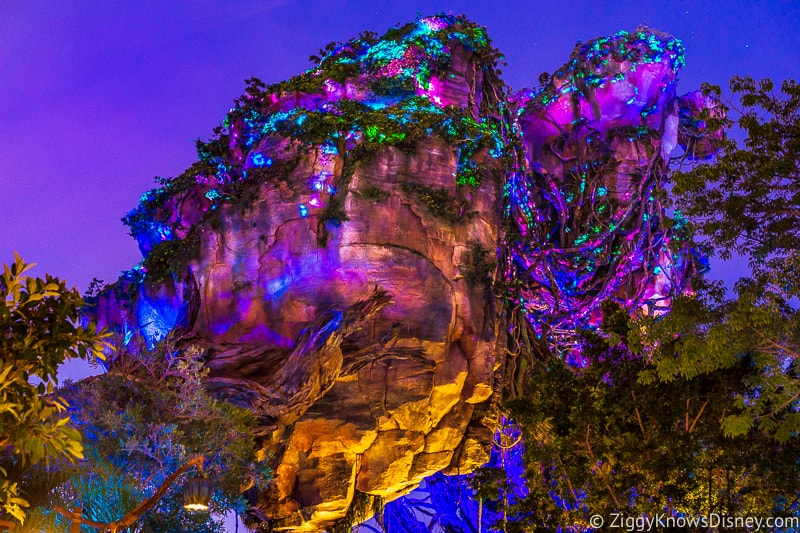 One important thing to keep in mind when attending a Moonlight Magic event is that priority is given of course to guests staying on site at a Disney World Resort hotel during those dates. Therefore, if you are staying on-site, you'll have first access to booking the event which will be crucial in getting the dates you want or getting a reservation at all.
Each Park has different booking dates, which go in order of when the events are happening (an event happening in January will have booking available before an event happening in July for example).
Here are the following 2020 Moonlight Magic Booking Dates:
Disney's Animal Kingdom Reservations –
Booking for Resort guests: Wednesday, November 20, 2019
Booking for Non-Resort guests: Wednesday, December 4, 2019
Disney's Magic Kingdom Reservations –
Booking for Resort guests: Wednesday, January 8, 2020
Booking for Non-Resort guests: Wednesday, January 15, 2020
Epcot Reservations –
Booking for Resort guests: Wednesday, March 11, 2020
Booking for Non-Resort guests: Wednesday, March 18, 2020
Disney's Typhoon Lagoon Reservations –
Booking for Resort guests: Wednesday, June 17, 2020
Booking for Non-Resort guests: Wednesday, June 24, 2020
Disney's Hollywood Studios Reservations –
Booking for Resort guests: Wednesday, July 15, 2020
Booking for Non-Resort guests: Wednesday, July 22, 2020
Other Important Info
Now that you know when to book Moonlight Magic, there are a couple of other things to keep in mind:
DVC Members are usually restricted to 1 Moonlight Magic event per calendar year. That means if you are able to book an event in February, that's it for the entire year.
Your party for Moonlight Magic is usually limited to 4 people in total (DVC member + 3 guests)
If your party is bigger and all staying together on the same DVC Resort reservation, your whole party can attend
Rides and Attractions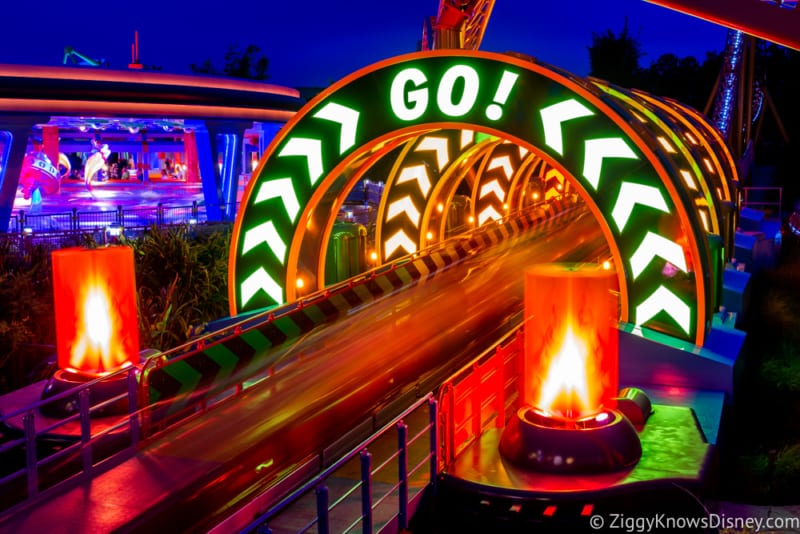 Ok, so this is going to seem like crazy advice, but hear me out. Yes it's true that during the DVC Moonlight Magic events the attractions have crazy short wait times. I've seen Frozen Ever After at 20 minutes and Flight of Passage at 30 minutes, which are both unheard of unless you're attending a Disney After Hours event or there's a hurricane coming towards Walt Disney World.
That said, skip the rides. You heard me right, don't waste time going on the rides during Moonlight Magic as there are cooler and more rare things to spend your time with. The rare characters you will get a chance to see and the special fireworks are a much better use of time, and this is coming from a big ride junkie.
Unless you don't get to the parks very often and you don't have any more time this trip to do your favorite ride, my suggestion is to skip them as they will always be there on your next time in the park. Better yet, show up 2 hours before the Moonlight Magic event starts and you'll be able to knock out a couple of rides first and then be free the rest of the night.
Characters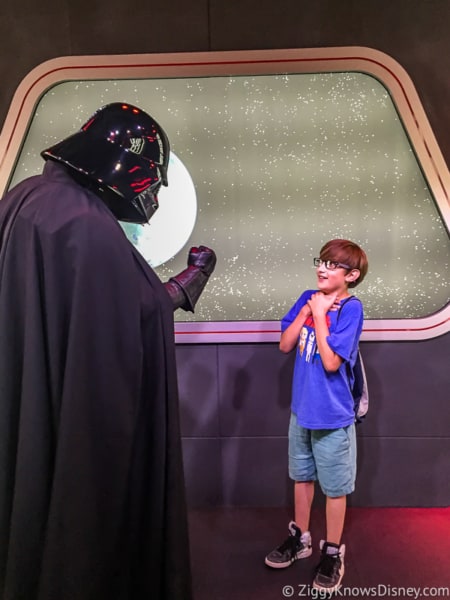 So as I said before, the characters are where it's at during Moonlight Magic. You will get to see some characters that I guarantee you've never got to meet in your life before!
Some examples of characters you can meet from recent events are:
Tarzan and Terk, Carl Fredricksen, Flik, and Princess Atta, Kim Possible and Ron Stoppable, Pocahontas and Meeko, Baloo and Mowgli, Edna Mode and Mrs. Incredible, Sebastian, Elena of Avalor, Bolt, Sweetums, Captain Phasma, Darth Vader, Br'er Bear and Br'er Fox from Splash Mountain, Kenai from Brother Bear, and Koda. Plus Mickey and Minnie are usually there in a different costume than normal.
The lineup of characters is going to totally depend on which park you go to, and usually, the characters being placed in the park most adapted for them. Tarzan you'll find in the Animal Kingdom for example, while Darth Vader will be in Hollywood Studios.
Lines for the characters are usually from 15-30 minutes, but even up to 45 minutes for the more popular ones. Also, the lines start forming for the more popular characters at least 30 minutes before the start of the event. All the more reason to get there early!
Food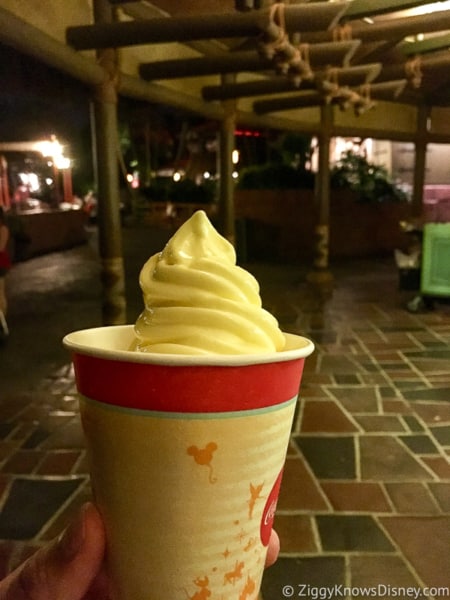 Another one of the great benefits of Moonlight Magic is that you can eat for free as part of the event! When you check-in, each guest is given a voucher for one free quick service meal during the event. This includes a regular meal (ex. burger, fries and soft drink).
Not all of the quick service locations are open during Moonlight Magic, so refer to your event program to see which restaurants are open and available to go to.
Not only do you get a quick service meal at Moonlight Magic, but you also get unlimited FREE snacks! The sweets that are available are different in each park but expect things like Mickey Premium Ice Bars, Ice Cream Sandwiches, Popsicles and Strawberry Bars at most events, plus some special items.
This is a great deal and you can keep going back for as many as you like, so fill up!
Some Tips for Eating at Moonlight Magic:
Desserts and specialty drinks are not included in the voucher.
Eat your meal on the earlier side if menu choice is important to you. The lines can be quite long, and some of the dining locations run out of certain menu items, which means you might not get your first choice.
Go back for seconds and thirds of the ice cream bars!
Fireworks
What would a trip to a Disney park be without fireworks, and Moonlight Magic is no different only here you get special versions of the fireworks show in each park.
Seeing the fireworks show may or may not be a priority to you going in, but honestly, it should be. To start off, each show, for example, the ones in the Magic Kingdom and Epcot, is different from their normal versions. What are they like?
At the Magic Kingdom, for example, you get a remix of Disney songs and a totally different grouping of firework bursts to go along with them. I thought everything was choreographed nicely and it was really fun to watch and take photographs of.
The best part though about the fireworks is that the small crowds mean it's not hard at all to get a spot. Again if you go to the Magic Kingdom you can get a shot right in front of the castle in the hub, or in the middle of Main Street, and literally show up only 5 minutes before the start of the show.
Especially if you've seen all the other Disney fireworks shows, this will be something unique and different, and a much more relaxed viewing experience.
Is Moonlight Magic Worth It?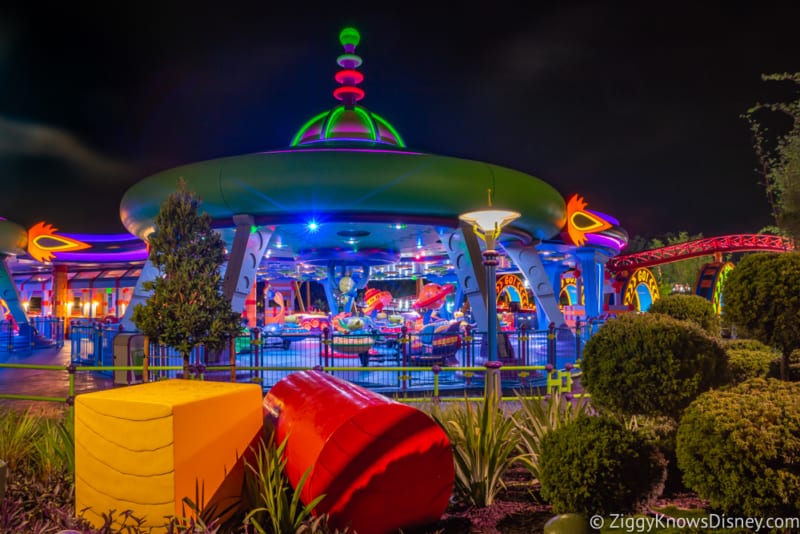 Let's see, to recap: You get a free quick service meal, you get to ride the rides without big lines, meet characters you probably will never get another chance to meet, eat Mickey Ice Cream Bars until you pass out….and oh yeah, it's free.
Do I really need to answer that? 😉
Please be on the lookout for more information regarding the 2020 Moonlight Magic events as Disney will be releasing more the closer we get to the actual dates.
Also check out our guides to the other incredible After-Hours events taking place in Walt Disney World this year like:
We'll bring you anything new that you need to know about Moonlight Magic right here at ZiggyKnowsDisney.com so keep checking back for updates!
Your Thoughts:
I want to know what you think about the 2020 Moonlight Magic Events…
Which date are you going to?
What has been your experience from past Moonlight Magic events?
Let us know in the comments section below!
If you enjoyed this article, as always I appreciate it if you'd share it with others via social media. I work hard at making this website into a useful resource for you and your family to plan your visit to the Disney Parks and I hope it can help you! Thanks 🙂