Rumors about a 5th theme park coming to Walt Disney World have been around since the 4th one, Disney's Animal Kingdom opened in 1998. But is it possible? Could a 5th gate in Disney World actually happen? We'll discuss why now the changes might be higher than they've ever been and how the secret D23 Expo announcement ties in.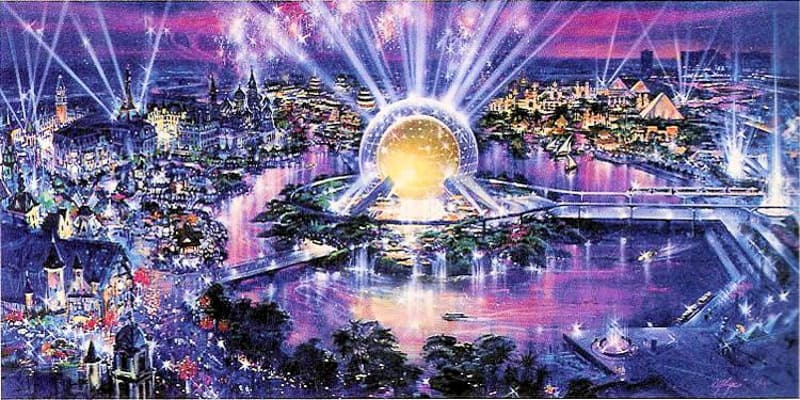 Why a 5th Gate Probably Isn't Happening:
I was debating whether to put the reasons for or against first, and I decided to get this part out of the way because it's the more practical and boring, and sadly the most likely option regarding a 5th gate coming to Disney World in the near future. Let's talk about the main reasons why it probably isn't happening:
Money:
It always comes down to money first and foremost because we are talking about a business. Yes in our minds we can throw whatever Monopoly money around we want, but at the end fo the day Disney has shareholders to please and they don't have an unlimited supply of money.
Heck, they just paid over $70 billion dollars (think about that number a minute) for the Fox acquisition, and that is having a big impact on their bottom line right now. Disney's latest quart earnings were down and with a huge purchase like Fox just happening, it seems unlikely Disney would have all the funds to make another ver significant purchase like this.
Keeping with the money theme for a second, Disney already has major upgrades and refurbishments going on in the Orlando parks right now and it's easy to think that they don't have enough to go around for a 5th gate. They already have had budget cuts in WDW for new attractions, and maintenance is a problem, can they really manage to bring another theme park into the fold?
Attendance:
Lastly let's talk about attendance. Park attendance has been booming for years, but things have slowed down a bit in recent quarters and the current parks are not so filled up that space has become a problem.
With so many new projects coming to WDW in the coming years, it's hard for Disney to be able to pinpoint exactly what kind of need they will have, but those new rides and attractions should certainly keep people occupied for a while and they shouldn't need a 5th gate.
So yes, from a practical standpoint it doesn't look like a 5th gate is coming to Walt Disney World after all. But that's only part of the story…
Why Could Rumors of a 5th Gate be True?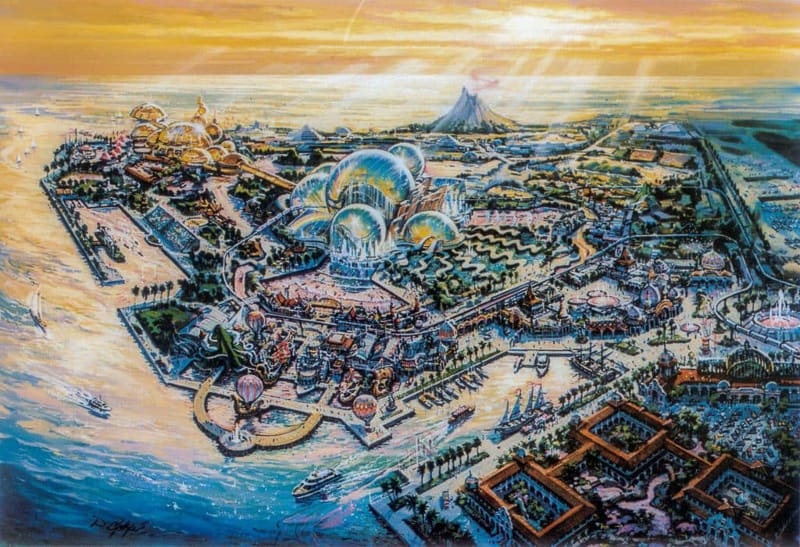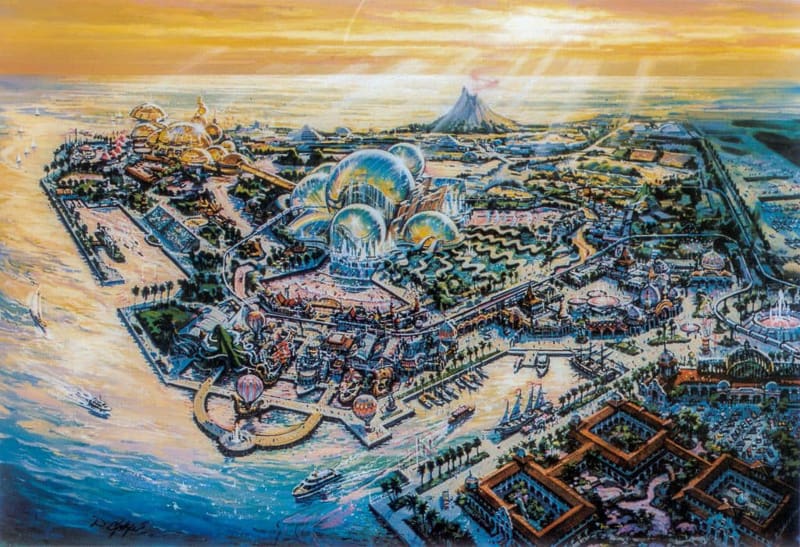 Talk of a 5th gate in Orlando is nothing new. People have always been talking and are still talking about a 5th theme park for Disney coming to Orlando. It all starts back when Disney's Animal Kingdom was being built. On promotional material they showed the site for Animal Kingdom and the future site of Disney World's 5th theme park. That right there shows that it's something that has always been in the pipeline for Disney. The timing just hasn't been right.
Just when business was booming in 2001, a decline in travel hit due to 9/11. Then we had the economic crisis in 2008, and since then Disney has ben concentrating on refurbishing its already existing, parks in Orlando which haven't always kept up with the times.
For sure Disney will eventually open another park in the area, I think that fact is inevitable. I mean they have
Of course this hasn't stopped Disney fans from dreaming. Fans want it to happen, they need it to happen and you'll often see rumors persisting online about a new theme park. But while Disney fans have been clamoring for a 5th gate in Walt Disney World, the stars just haven't been aligned, and until this year I would have chalked it up to wishful thinking with no solid basis to think we'd be getting a 5th gate anytime soon.
What's changed to make this more than just a pie-in-the-sky dream?
Land Purchases: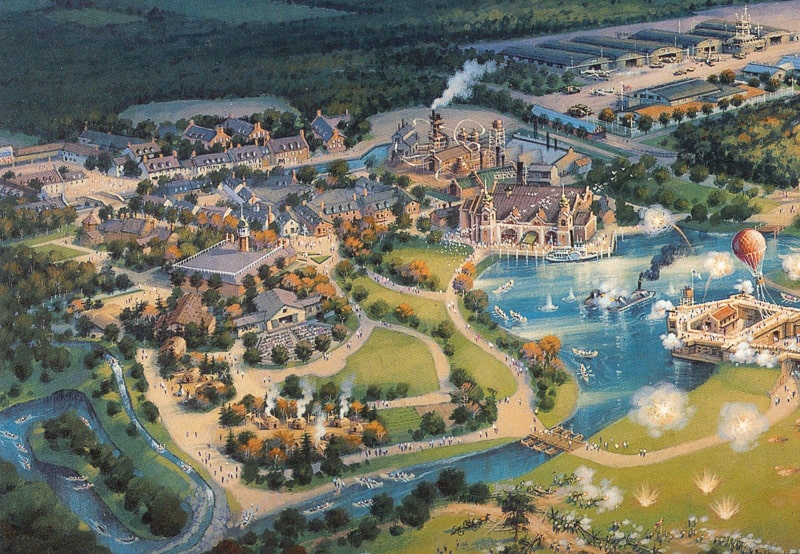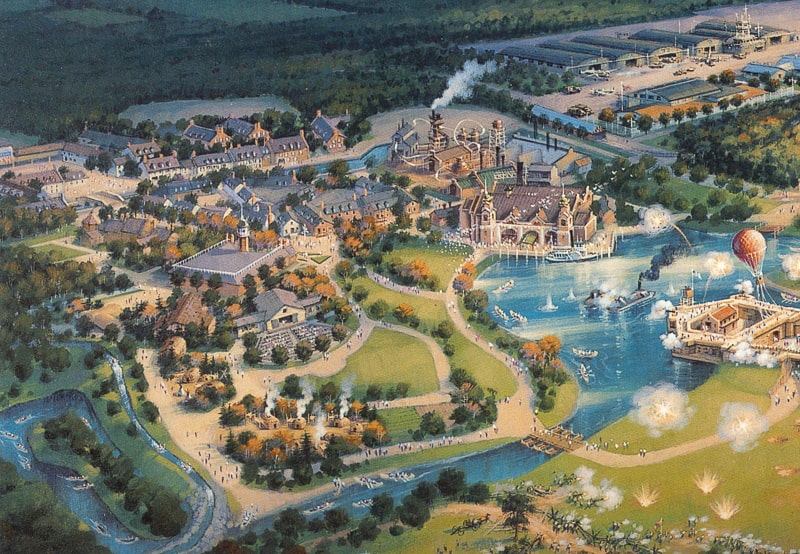 Disney has started buying up land recently at an alarmingly fast rate. Back when Disney bought their roughly 40 square miles of swamp land near Orlando, they made an agreement with the state of Florida that they could develop that land but 25% of it would have to remain a environmentally protected area and they couldn't build on it.
The latest estimates show that Disney has developed roughly 35% of that land. 35+25 = 60. So they have approximately another 40% left. Not all of that land is going to be buildable, (we are still talking about swamp land here) and Disney has already started looking for other land outside that original purchase.
In 2005 they bought the 3,000-acre Mira Lago property. In December 2018 they bought the 900-acre BK Ranch, and again in January 2019 they bought another 1,500 acres in Osceola County for $11 million.
But those properties aren't exactly connected to Walt Disney World so why does that signal a 5th gate in Walt Disney World? The trick is that if Disney buys other surrounding land and then uses that as environmentally protected, they in theory can "trade" that for the rights to build more on the existing Disney World site.
Maybe all this land isn't being used to build a 5th park either directly or indirectly, but Disney is definitely up to SOMETHING. They obviously feel what they previously had isn't enough for whatever future plans they have for the resort are.
When Universal bought 750 acres for their new theme park it was obvious to everyone. Why is that not the case here?
Universal:
Believe it or not but there is a full-on theme park war going on in Central Florida and Disney and Universal have been exchanging heavy blows for the last decade. Universal has always played second fiddle to big brother Disney, but when Universal opened The Wizarding World of Harry Potter nearly a decade ago, the gloves came off.
Disney was knocked off guard and they've been scrambling to catch up. That's the reason we now have Pandora: The World of Avatar and Star Wars: Galaxy's Edge today, because of fear of loss.
Well you may be aware that Universal just announced their new, high-tech 3rd theme park in Orlando, Epic Universe just last week. They even took some shots at the mouse saying "a universe is bigger than a world." Though we've known that this park is coming for sometime, you can be sure Disney isn't taking it lying down. They will have to fire another salvo back at Universal otherwise they risk letting Universal catch up, or even pass them.
Universal has been building massive hotels lately and they self-proclaim that Volcano Bay is their 3rd Orlando theme park, so according to them Epic Universe will be their 4th gate, putting them now neck and neck with Disney. Disney has to respond, and I'm sure a new entrance to Epcot is going to be enough.
What are they planning….
D23 Expo: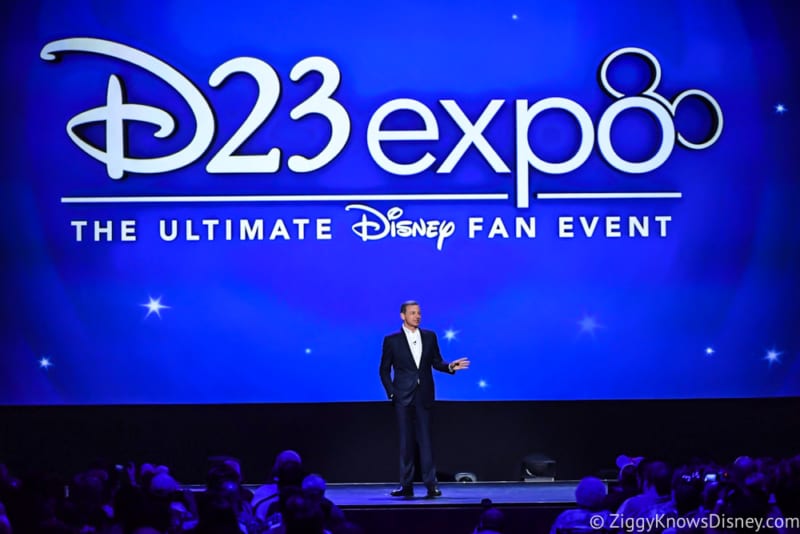 If you had a groundbreaking new project to announce, wouldn't you want a huge stage to announce it on, when the whole world is looking at your company? Coincidentally Disney has just that at the upcoming D23 Expo.
What makes this year's event so exciting is that they recently announced a panel for a "Secret Walt Disney Company Project" scheduled for Saturday August 24. This is a totally separate panel and will have its own dedicated hour from 1:30-2:30pm that afternoon.
What could it be?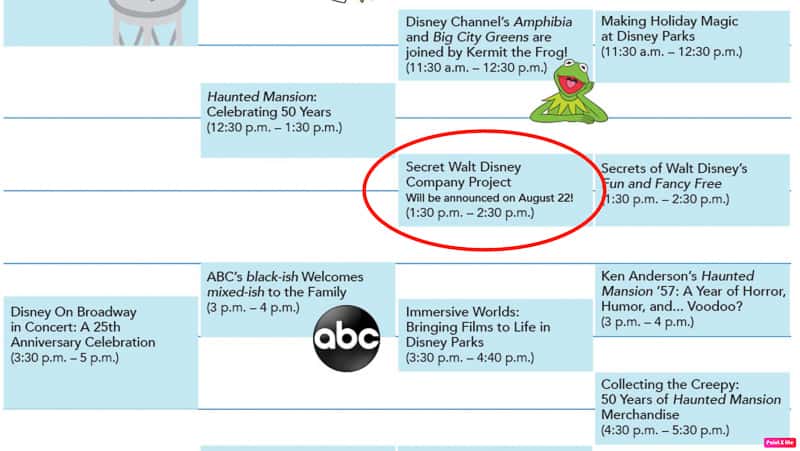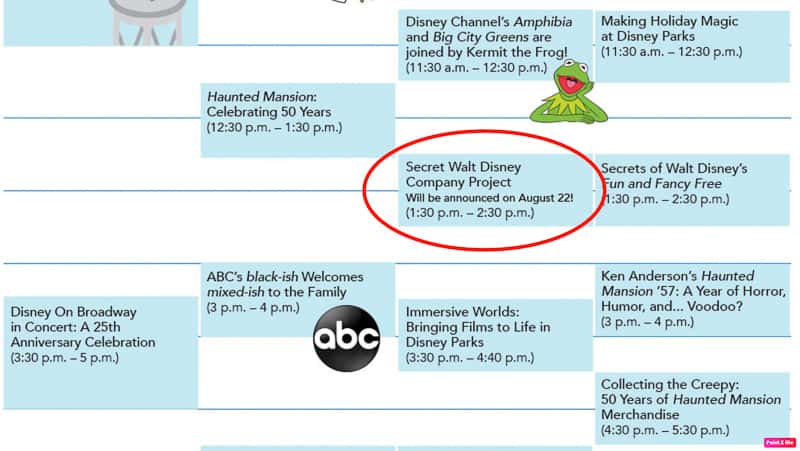 Well looking at the other panels it won't be about Disney+ since they have their own panel on Friday. It also won't be anything about an animated or live action film because they have their own panel earlier in the day Saturday. Now it might not be related at all, but the biggest remaining section of the company that is represented at D23 is the Parks, Experiences and Products division of the company, so naturally we're thinking about that.
Some have pointed out that the Parks division of the company has its own panel on Sunday morning from 10:30 – 12:00, but if you really wanted to make a splash with a 5th gate you wouldn't make that announcement a footnote on a big panel, it deserves its own. Plus if Disney announces that on Saturday, they then will be free to mention it during the parks panel.
The only strange thing about the announcement is that it's going to take place on Stage 28. Wouldn't Disney want a huge announcement like this to take place on the biggest stage at the D23 Expo in Hall D23?
If it's not a 5th Theme Park, What is the Secret Project?
Maybe everything I mentioned above is a total coincidence and it is all hype and there is no 5th gate coming to Orlando for Disney at this time. If that's they case then this secret D23 panel becomes even more of a mystery.
Some have speculated it could be tied to Bob Iger's retirement and replacement, but they are calling it a "project" and that wouldn't qualify.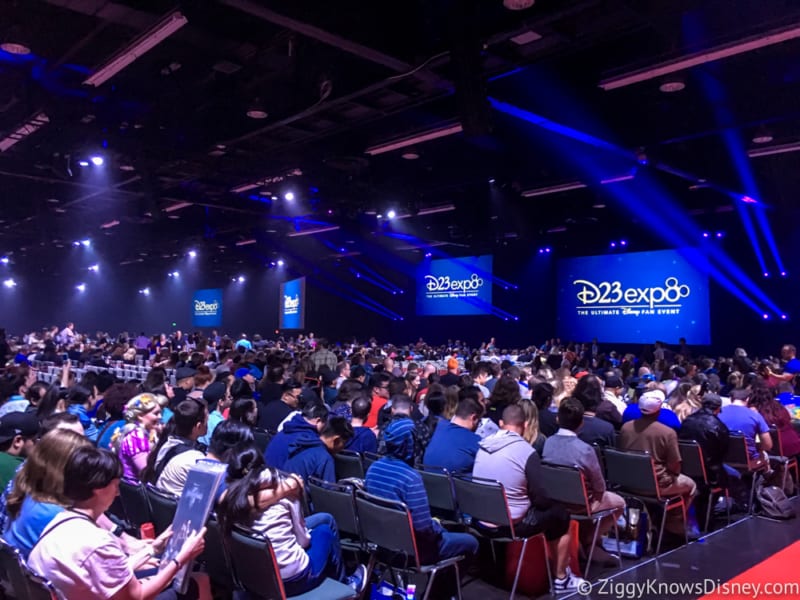 It wouldn't be about a new hotel or attraction, or even about the cruise ships because that would fall under the Parks, Experiences and Products panel.
Could the announcement be about the company creating a new division of the company and getting involved in some kind of business it currently isn't in at the moment? That's a possibility. Perhaps Disney is working on a big acquisition of a company which they will use to further a current division of the company, or even create a new one.
What about a new theme park internationally or even domestically but not located in Orlando? I think these two are both options, but with a few flaws.
If by any small chance there is a new park coming to the USA, it would have to be announced at D23 Expo. But it's hard to see Disney investing in a totally new area for a theme park rather than building on an existing structure in which is proven like Florida.
If a new international theme park didn't already have a presence in the country it's going to, the D23 Expo might make a nice place to announce it, but it's generally used for domestic announcements.
Another wishful thinking option would be for them to use that panel to announce they've bought back the rights to use Marvel characters in the Disney World theme parks from Universal. Though Universal basically handing Disney the spotlight right after announcing their new park seems weird.
I think the most likely scenario is a new vacation destination, but not a theme park. A new destination like Vero Beach or Aulani in Hawaii is something that makes the most sense imo. Deserves its own presentation, but you don't want to just shoehorn it into the Parks presentation on Sunday,. And at the same time it's not quite big enough to warrant the Hall D23 stage.
Disney obviously knows that they are creating massive hype around this panel and whatever it is, Disney executives are being Endgame-level quite on this project. My guess is that only a handful of people actually know what it is.
Luckily we are going to find out on August 22 as Disney is announcing what the project is 2 days before the presentation. All I know is that I can't wait to find out just what it is!
Final Thoughts: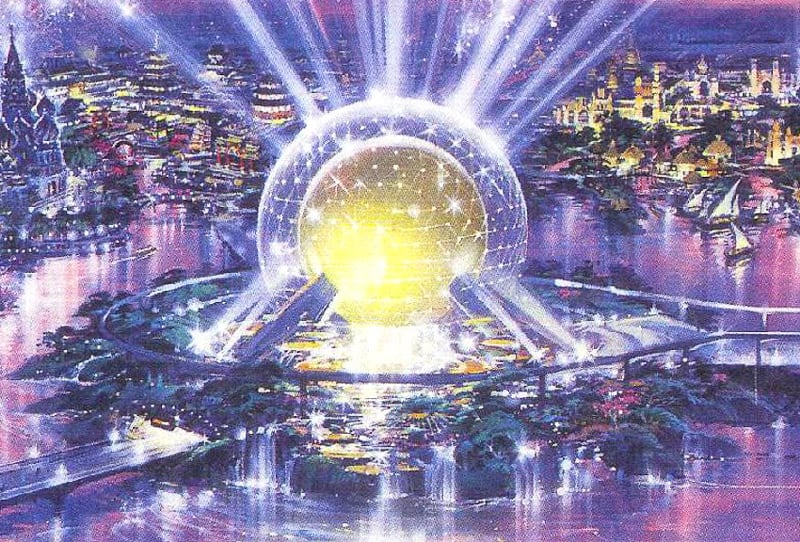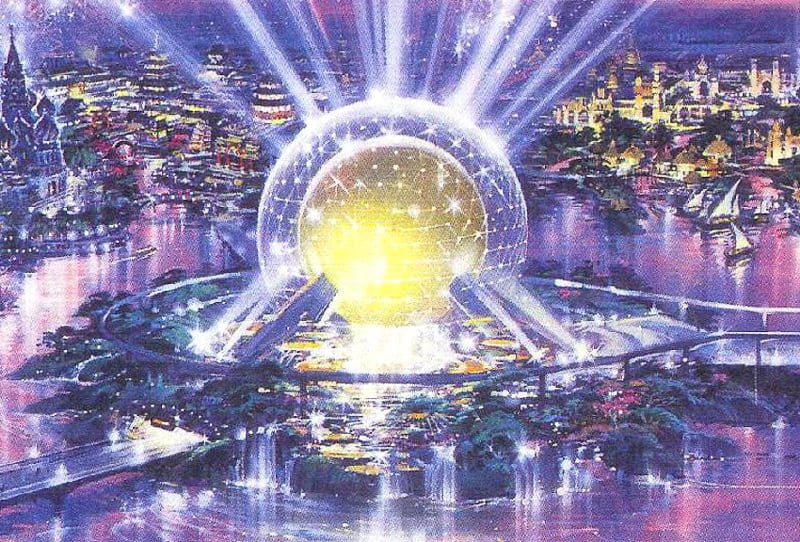 Even if this secret project isn't the haloed 5th gate we are hoping it to be, I don't think that means we won't ever get one in Disney World. Realistically Disney has enough on its hands with the Epcot transformation, and the continuing revamp of Hollywood Studios and most of the money is going there at the time. However a 5th Disney theme park will come to Orlando eventually, it's only a matter of time.
I don't think realistically we'll be getting a 5th gate in the next few years as more $ is being put into revamping the current Disney World parks right now. But they are positioning themselves so that in 5-7 years, a 5th gate in Walt Disney World actually could become a reality if they so desire.
Disney cannot afford to let Universal get too close and they need to keep some distance out in front if they want to keep wearing the crown. One thing is for sure, Disney has a plan and it's going to be big. Good thing we get to go along for the ride!
Your Thoughts:
I want to know what you think about potential 5th gate coming to Disney World…
Would you be excited about it?
What do you think the announcement will be?
Let us know in the comments section below!
If you enjoyed this article, as always I appreciate it if you'd share it with others via social media. I work hard at making this website into a useful resource for you and your family to plan your visit to the Disney Parks and I hope it can help you! Thanks 🙂