It looks like Woody's Lunchbox is getting some company soon as Disney has recently announced a new table service restaurant coming to Toy Story Land in Disney's Hollywood Studios!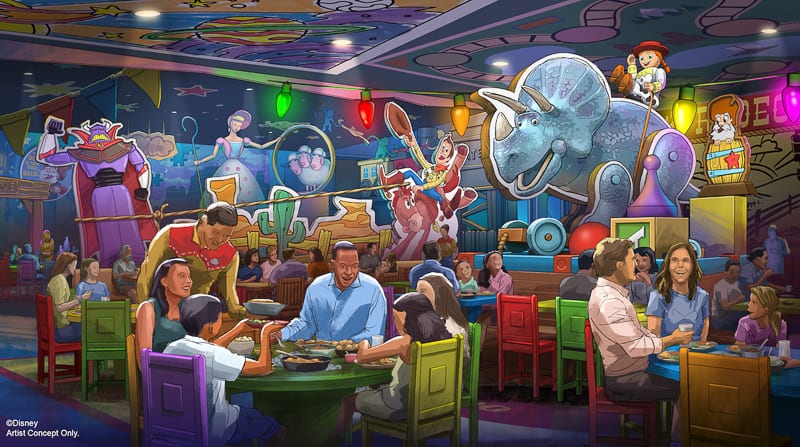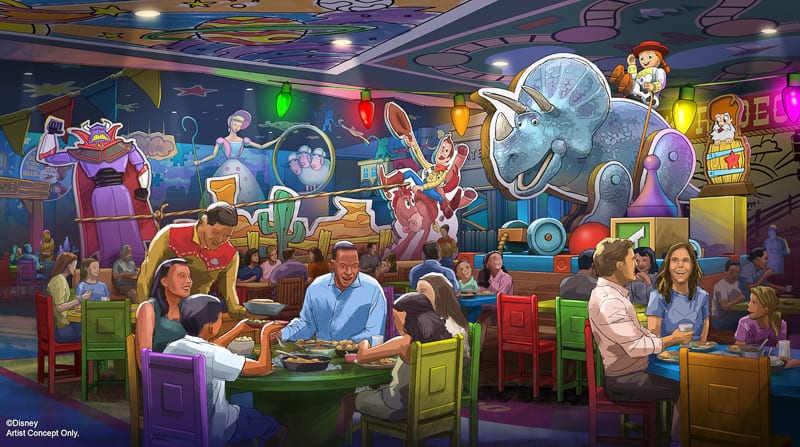 If you noticed when you enter Toy Story Land there is some space along the right side near the Woody statue and that's exactly where the Roundup Rodeo BBQ is going. Originally Disney had plans for shops in that area so I'm happy they are putting it to use.
(UPDATED 12/3/19) – Disney has just released some new concept art, showing what the outside of the restaurant is going to look like, including the entrance: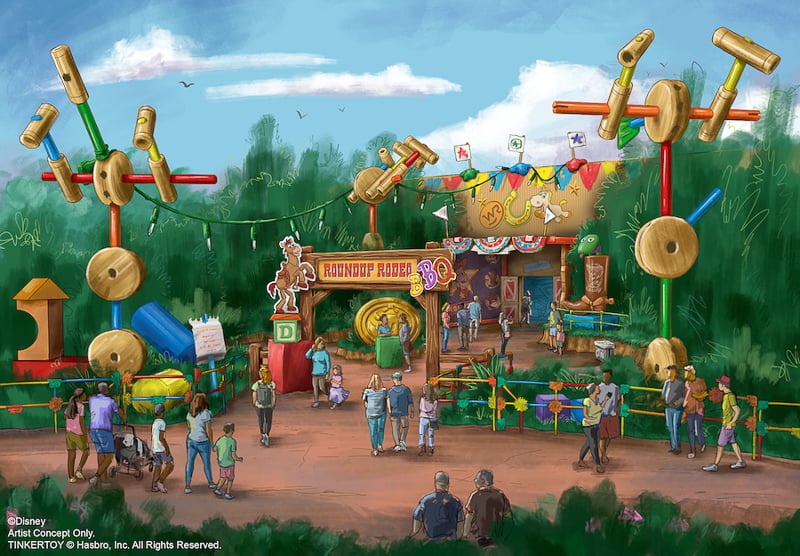 You can see some of the playful toy elements of the Roundup Rodeo, including a giant snake in Woody's boot right outside the entrance.
One thing that I'm excited about is just having an actual indoor restaurant, which is a blessing as Toy Story Land is the hottest area of the park by far and in desperate need of a place you can go to get cool.
Not too many details have been given yet about this new restaurant yet, so we'll be excited to find out what type of food it's going to serve, some more of the theming elements it will have, etc.
So far Disney is describing as guests will enter Andy's back yard, and magically transformed to the size of a toy, with playsets and other toys throughout the space. The highlight of the restaurant will be the rodeo play area which is made up of cardboard boxes taped together. The cool thing is that it's not only western toys, but a huge assortment which will make up the rodeo area.
The theming inside Roundup Rodeo BBQ will obviously have a western feel to it, but it will also be mixed with an assortment of Disney•Pixar characters including Jessie, Trixie, Bo-Peep and the whole gang who look like they are putting on the rodeo themselves.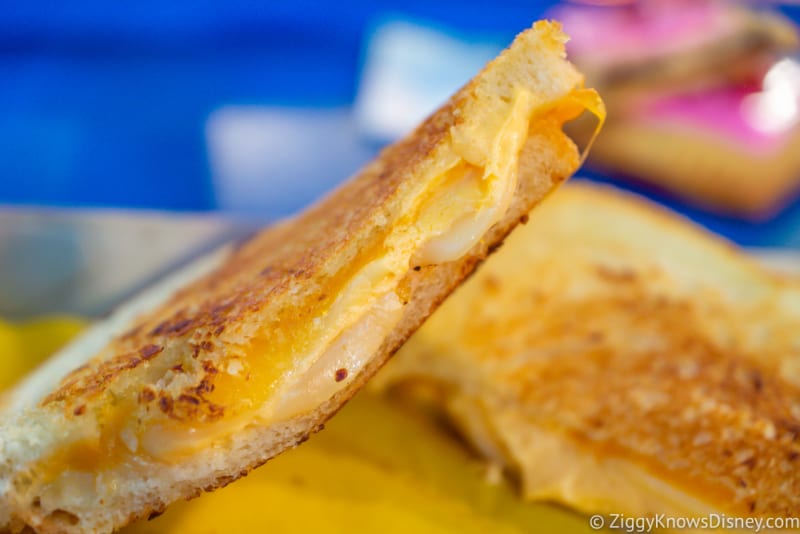 It looks like it's going to be pretty fun from the concept art and if the food is half as good as it is in Woody's Lunchbox, then it'll quickly rise to the top of my Hollywood Studios restaurant list.
Roundup Rodeo BBQ is opening in 2020.
Stay tuned for more details about the Roundup Rodeo BBQ soon right here at ZiggyKnowsDisney.com

Your Thoughts:
I want to know what you think about a new table service restaurant coming to Toy Story Land…
Are you looking forward to this new restaurant?
What type of food would you like to see?
Let us know in the comments section below!
If you enjoyed this article, as always I appreciate it if you'd share it with others via social media. I work hard at making this website into a useful resource for you and your family to plan your visit to the Disney Parks and I hope it can help you! Thanks 🙂
News Source: Disney Parks Blog