At the Disney D23 Expo Disney announced new details about its 2nd Disney Cruise Line Island and its 5th Ship in the fleet, the Disney Wish.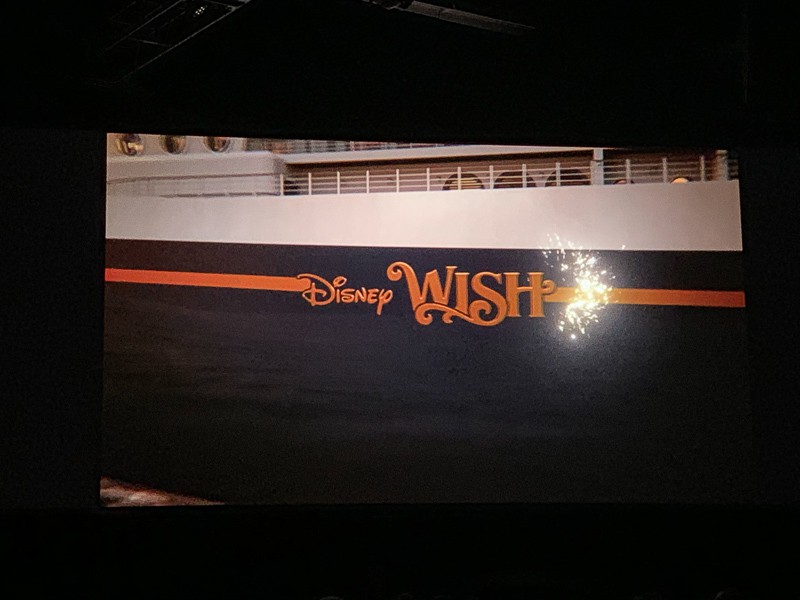 You already had Magic, Wonder, Dream and Fantasy, so it was only fitting that Wish be the name of the 5th Disney Cruise Line ship. We got to see some images and concept art from the ship during the Disney Parks presentation and we also learned that Rapunzel is going to be its signature stern character.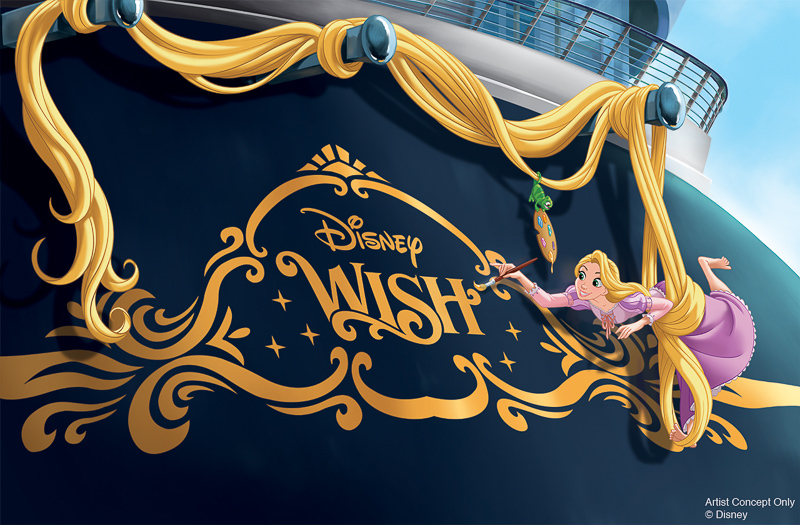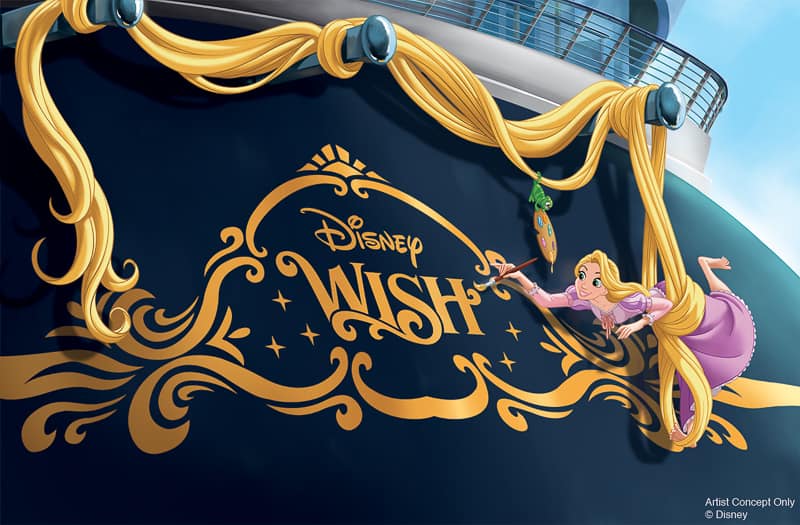 The concept art for the inside of the ship is beautiful. It will feature a 3-story atrium which you can see below: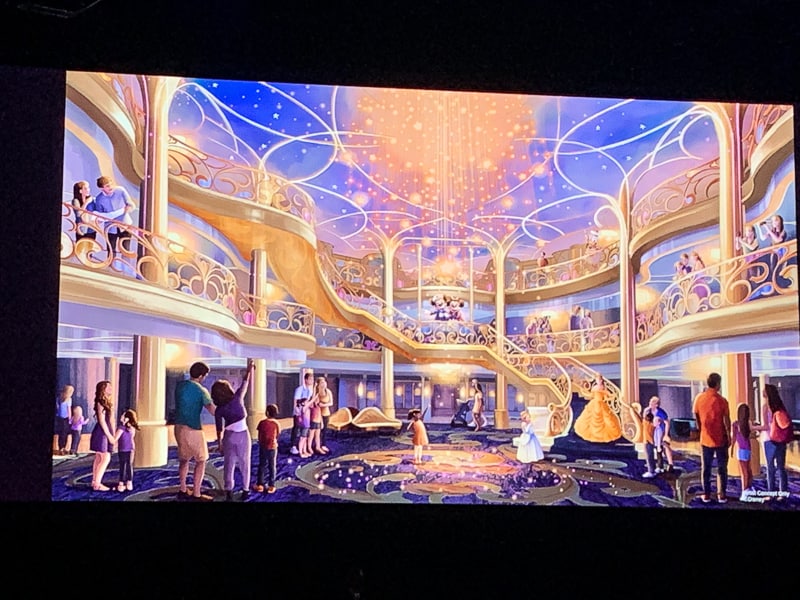 Here is a look at the new ship:
While Castaway Cay is super nice, Disney is also having a problem with capacity. Too many ships and not enough island space. That's why they've agreed to a deal with Lighthouse Point in The Bahamas to make that the second Disney Cruise Line location available to guests.
Disney Cruise Line guests can look forward to a signature island experience that celebrates the spirit and culture of The Bahamas and the natural environment at a new Disney port of call, which will be located on the breathtaking island of Eleuthera.
Disney Imagineer Joe Rohde was on stage talking about the research that has gone into this new island and how they are working closely with environmental experts to care for the natural habitat of the area, and at the same time offer an exclusive guest experience.
Here is some of the concept art they showed during the Expo: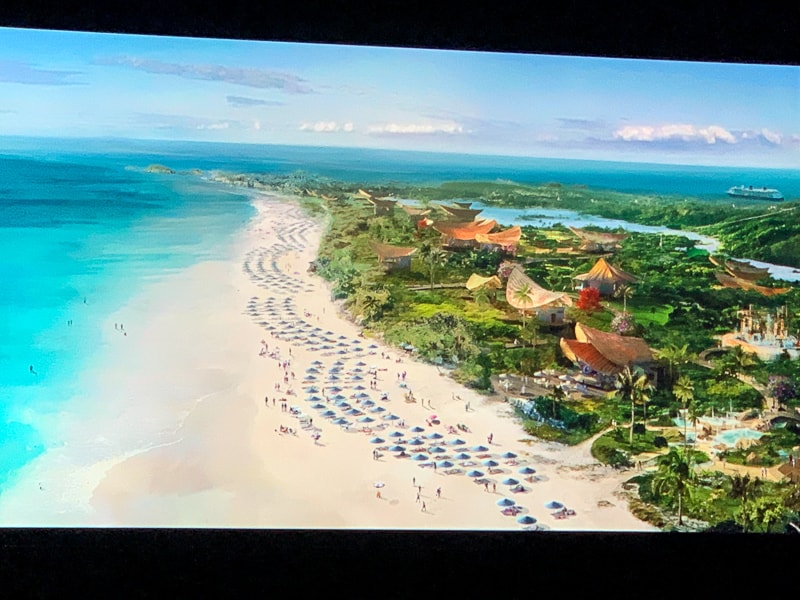 Rohde said that it would be different from Castaway Cay or any other island experience and it would not be Pirate-themed either, which was the popular rumor for a while.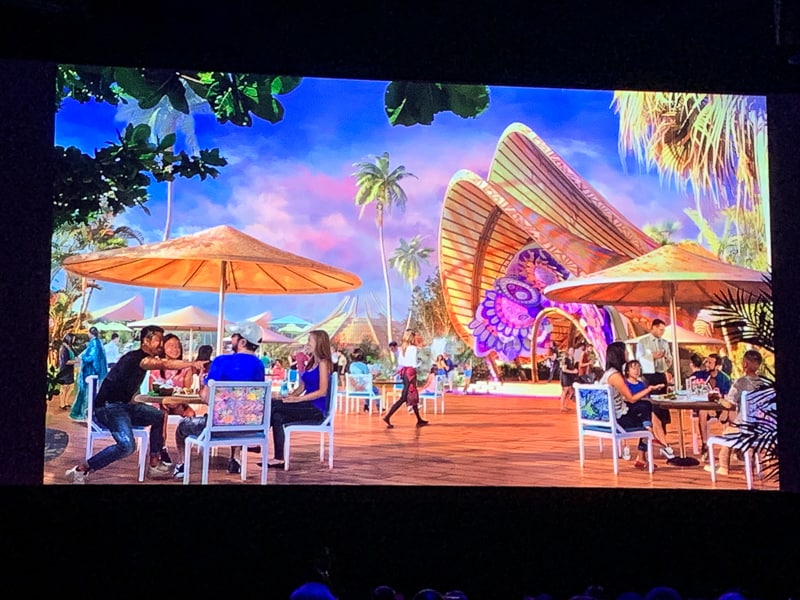 The theming he said is a unique style that blends cultures of the islands into a unique adventure, and something unlike anything that people have seen before.
The details were scarce beyond that and he didn't get into specifics about what some of the activities or epxeriences there would be, but it sure looks like they are putting a lot of time and energy into researching the project. Plus is Disney put Joe Rohde on the project, you know it's going to be something special!
We'll keep you up-to-date with more info on the Disney Wish and Lighthouse Point projects as soon as we find out more.
This was only one of the exciting announcements made today at the D23 Expo. To hear what else was announced, please visit our D23 Expo News and Announcements page for all the other new things coming to the Disney Parks!
Your Thoughts:
I want to know what you think about the Disney Wish and Lighthouse Point…
Do you like the name Disney Wish?
What type of experiences would you like to see on Lighthouse Point?
Let us know in the comments section below!
If you enjoyed this article, as always I appreciate it if you'd share it with others via social media. I work hard at making this website into a useful resource for you and your family to plan your visit to the Disney Parks and I hope it can help you! Thanks 🙂