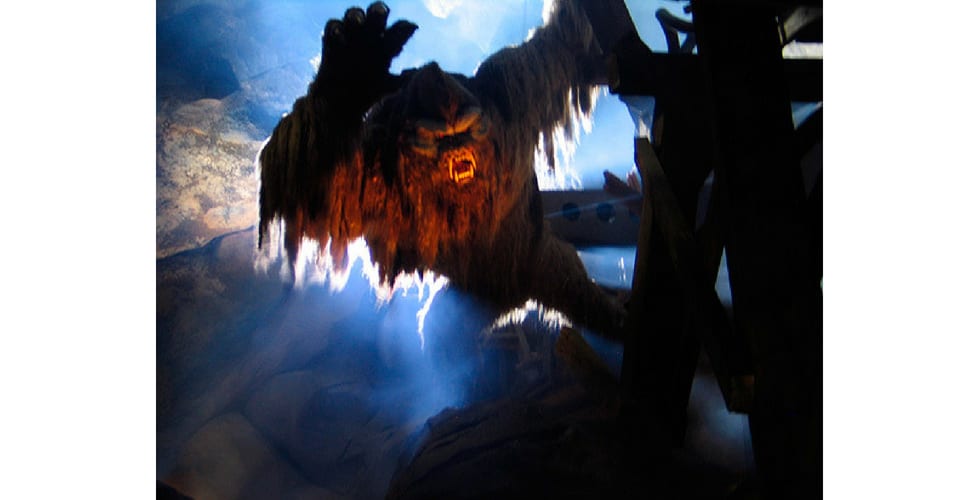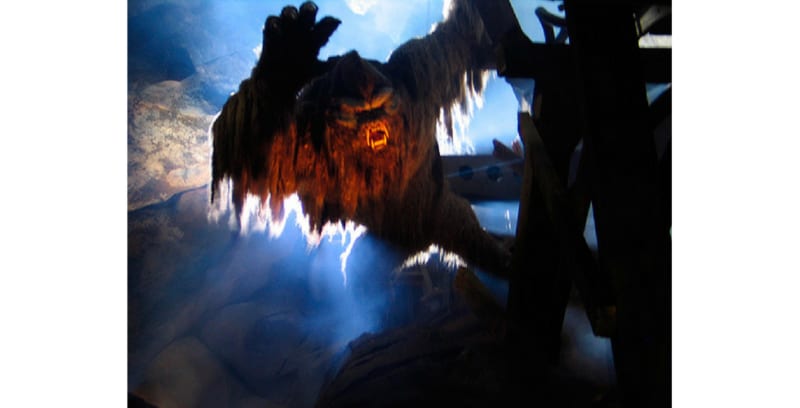 At this point it may seem like a fairytale, but according to Joe Rohde Disney is still working on fixing the Yeti problem on Expedition Everest in Disney's Animal Kingdom.
Joe Rohde is one of Disney's most famous imagineers and was the lead designer for the Animal Kingdom and Expedition Everest.  Just days ago he responded to a comment on Twitter reminding him of his previous comments about fixing the Yeti.  He responded to that comment saying "Yes. Still on it."
Yes. Still on it. https://t.co/oQwF6CKW72

— Joe Rohde (@Joe_Rohde) July 6, 2018
Rohde swore at a D23 event that even though the Yeti isn't working, they are still working on fixing the problem and getting him back up and operational.  If you go to minute: 48:29 of this video, you will see where Joe Rohde says he personally will make sure the Yeti gets fixed:
The Yeti animatronic on Expedition Everest has had problems basically from the attraction's opening in 2006, and hasn't been seen working in just about 10 years.  The Yeti is one of the most complex audio-animatronics that Disney has ever built, but they made a crucial mistake when installing it in Expedition Everest.  The figure is supposed to reach out and seemingly grab riders on their way by in the pivotal scene of the attraction, but because of stress caused by the Yeti's movement it has remained closed since.  Imagineers have since installed a strobe light behind the Yeti giving it the appearance of movement and causing him to be affectionately called: Disco Yeti.
The problem is the way he was installed into the attraction made him almost impossible to reach and service when he needed maintenance.  That's why Imagineers later installed a strobe light to give the impression the Yeti is moving, even though he isn't.  Disney has since learned from their mistake with the Yeti and for example with the Shaman of Songs AA figure on the Na'vi River Journey, they installed it on a moveable track which allows easy access to the figure any time maintenance needs to be done.
The only way to fix the Yeti is to close down Expedition Everest for a lengthy refurbishment where he can be accessed and worked on.  Up until recently that seemed impossible due to the attraction's huge popularity.  However with Flight of Passage now holding the title of the Animal Kingdom's most popular ride, it may doable.
While it would be great to get the Yeti back up and running again soon, Disney hasn't officially commented on it and even though Rohde says he's fixing the Yeti, who knows how long that will actually take.  For now we can put it in the cautiously optimistic section and see what else develops in the next months.  We'll keep you posted…
Your Thoughts:
I want to know what you think about Disney fixing the Yeti Animatronic on Expedition Everest
Would you like to see it fixed even if it means a lengthy refurbishment?
How should Disney avoid more situations like this in the future?
Let us know in the comments section below!
If you enjoyed this article, as always I appreciate it if you'd share it with others via social media.  I work hard at making this website into a useful resource for you and your family to plan your visit to the Disney Parks and I hope it can help you! Thanks 🙂