The Yeti is a legendary creature and just about as famous in Walt Disney World as it is in the real world. After the popular animatronic Yeti figure on Expedition Everest stopped working only months after debuting, everyone wants to know: "When is Disney going to fix the Yeti?"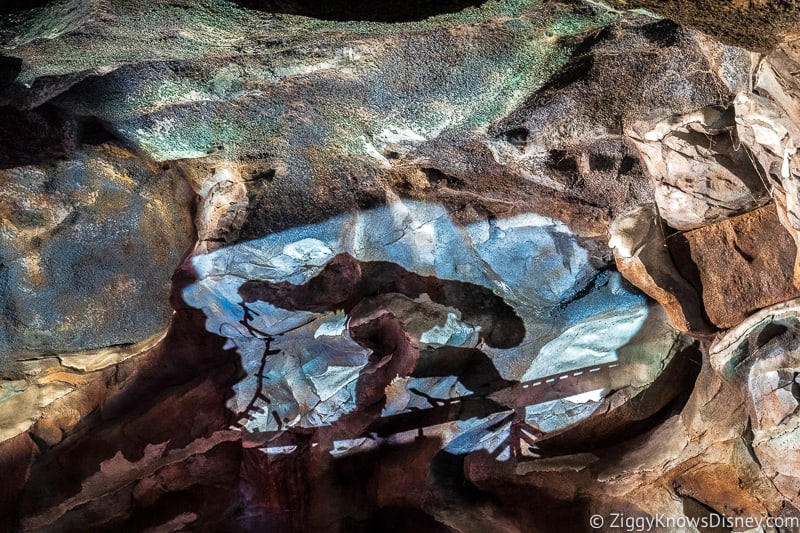 At this point it may seem like a fairytale, but according to Joe Rohde Disney is still working on fixing the Yeti problem on Expedition Everest in Disney's Animal Kingdom Park.
What is the Yeti?
The Yeti is one of the most complex audio-animatronics that Walt Disney Imagineering has ever built. It stands 25 ft (7.6m) tall and its "skin" measures 1,000 square feet (93 m2). But just as impressive as its size is its movement.
When operating in "A-mode" the massive Yeti animatronic figure can move 5 ft (1.5 m) horizontally and 18 in (46 cm) vertically and the potential thrust in all its hydraulic cylinders combined gives 259,000 pounds of force, more instantaneous power than a 747-400 airliner.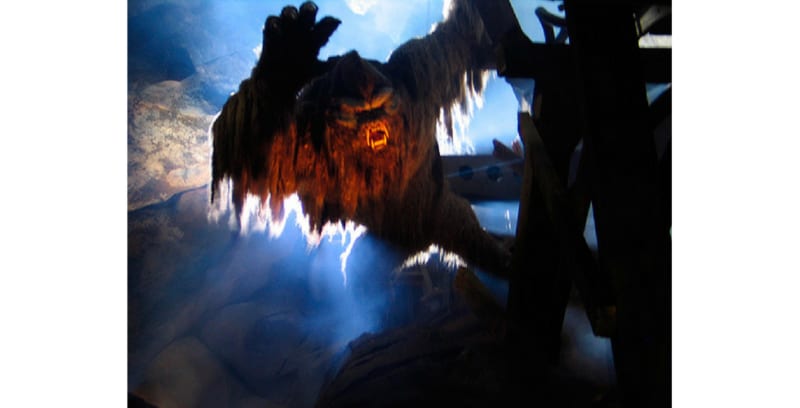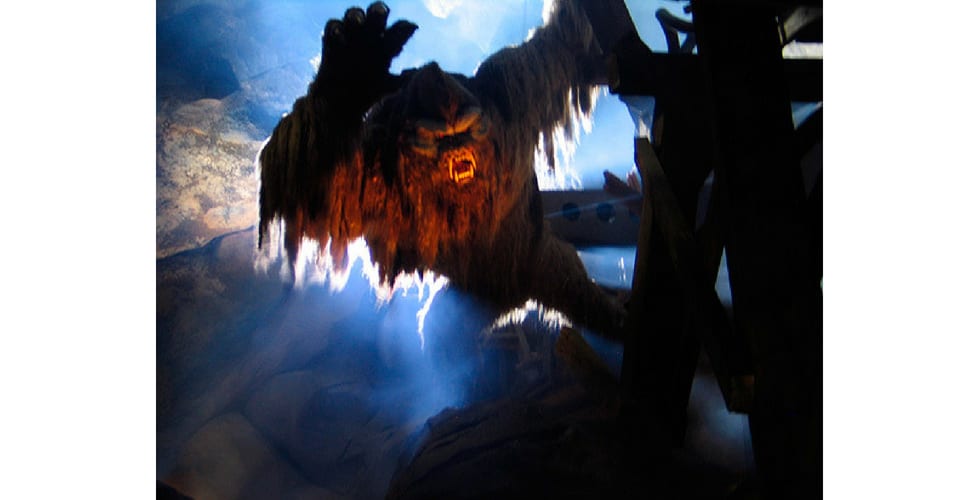 The Yeti is suspended above your head, and as riders on the Anandapur Tea Company roller coaster train is passing by, the figure is supposed to reach out and seemingly grab riders on their way by in the pivotal scene of Expedition Everest.
The problem is Disney Imagineers made a crucial mistake when installing it in Expedition Everest. Only months after opening in 2006, the stress caused by the Yeti's movement split the figure's framing which would cause a catastrophic malfunction if continued running in "A-mode."
It has remained closed since then and has been operating in "B-mode." Imagineers have since installed a strobe light behind the Yeti giving it the appearance of movement and causing him to be affectionately called: Disco Yeti by fans.
Latest Yeti News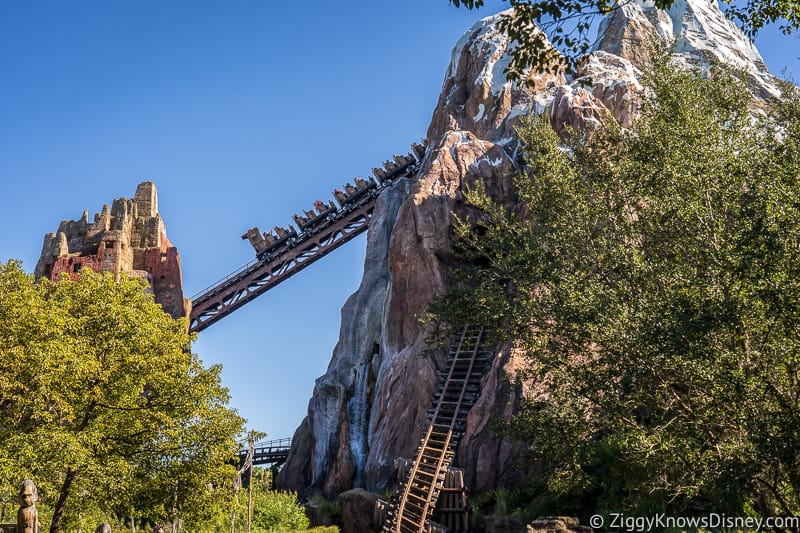 Joe Rohde is one of Disney's most famous Imagineers and was the lead designer for the Animal Kingdom and Expedition Everest. Since the Yeti animatronic has stopped working, fans are always asking him when Disney is going to fix it and if it's even possible.
One of the theories behind Disney not being able to fix the Yeti is maintenance access to the figure being impossible. Joe Rohde recently rebuffed that idea in a Tweet responding to a Twitter post claiming access is the problem:
"It's not an issue of maintenance access, they were part of the design team and set the standard. In fact, it was seen as a model collaborative process. It's an unexpected and unforeseen set of issues, very complex, with no easy or timely solutions as of yet."
He then responded to another tweet that the Disney Imagineers all "messed up":
"Not "messed up." These guys did not ignore something or botch it. Innovation is like physical exploration of unknown spaces. There is stuff out there that you didn't know, and you only encounter it by exploration. But then….there it is."
Previous Comments on Fixing the Yeti
In 2018, Joe Rohde again talked about the possibility of fixing the Yeti on Expedition Everest. He responded to a comment on Twitter reminding him of his previous comments about fixing the Yeti.
His response to that comment was: "Yes. Still on it."
Rohde swore at a D23 event that even though the Yeti isn't working, they are still working on fixing the problem and getting him back up and operational. If you go to minute: 48:29 of this video, you will see where Joe Rohde says he personally will make sure the Yeti gets fixed:
The Yeti animatronic on Expedition Everest has had problems basically from the attraction's opening in 2006, and stopped working roughly one year after that.
Supposedly, it was seen working for a brief time in 2009, so it's been at least 11 years straight, and the better part of 13 years total.
So When Will Disney Fix It?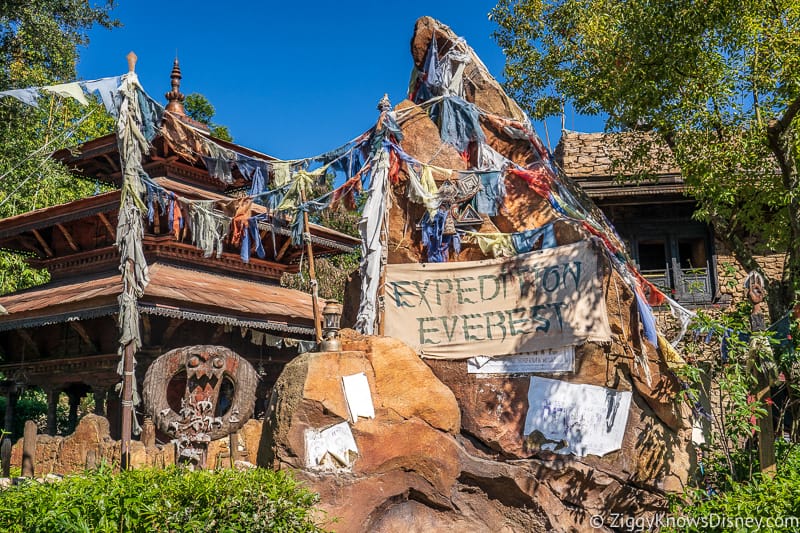 At this point in time, Disney has no immediate plans to fix the Yeti animatronic on Expedition Everest. In the past, Joe Rohde has described the complexity of the figure:
"You have to understand, it's a giant complicated machine sitting on top of, like, a 46-foot tall tower in the middle of a finished building. So, it's really hard to fix, but we are working on it. And we continue to work on it. We have tried several 'things', none of them quite get to the key, turning of the 40-foot tower inside of a finished building, but we are working on it… I will fix the Yeti someday, I swear."
Even with Rohde's most recent comments, only Disney Imagineering knows exactly what the problem even is. Even though Rohde says accessibility isn't the problem, its position certainly can't help.
It's been speculated that the damage caused was to the figure's concrete base structure, which would require major disassembly of the superstructure before being able to repair the Yeti's foundation.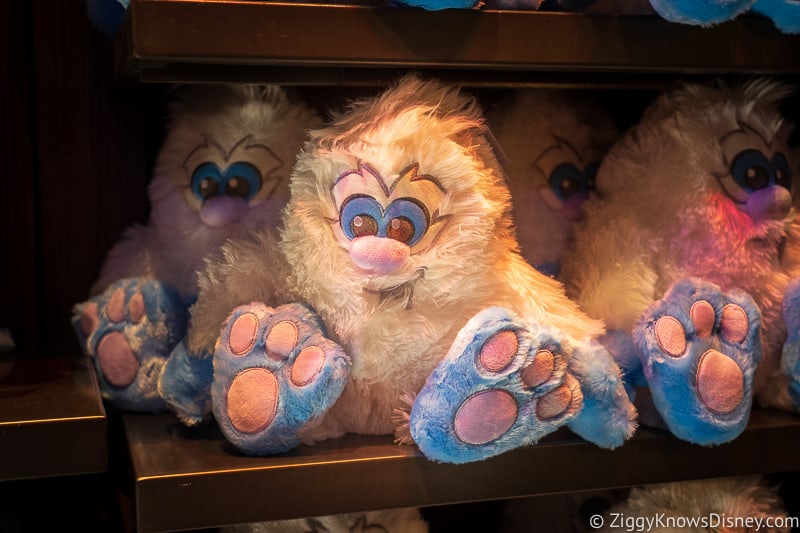 For now, that's why Imagineers installed a strobe light to give the impression the Yeti is moving, even though he isn't. Disney has since learned from their mistake with the Yeti and for example with the Shaman of Songs AA figure on the Na'vi River Journey, they installed it on a moveable track which allows easy access to the figure any time maintenance needs to be done.
The only way to fix the Yeti is to close down Expedition Everest for a lengthy refurbishment where he can be accessed and worked on. Up until recently, that seemed impossible due to the attraction's huge popularity. However with Flight of Passage now holding the title of the Animal Kingdom's most popular ride, it may do-able eventually.
While it would be great to get the Yeti back up and running again soon, Disney hasn't officially commented on it and even though Rohde says he's fixing the Yeti, who knows how long that will actually take…
For now, we can put it in the cautiously optimistic section and see what else develops in the next few years. We'll keep you posted…
Your Thoughts
I want to know what you think about Disney fixing the Yeti Animatronic on Expedition Everest
Would you like to see it fixed even if it means a lengthy refurbishment?
How should Disney avoid more situations like this in the future?
Let us know in the comments section below!
If you enjoyed this article, as always I appreciate it if you'd share it with others via social media. I work hard at making this website into a useful resource for you and your family to plan your visit to the Disney Parks and I hope it can help you! Thanks 🙂