Walt Disney World has just launched a new entry to the popular Dinsey Dining Plan for 2020: the Disney Dining Plan Plus. This new option allows guests a unique opportunity to make different choices with the Dining Plan, and possibly save them more money in the end.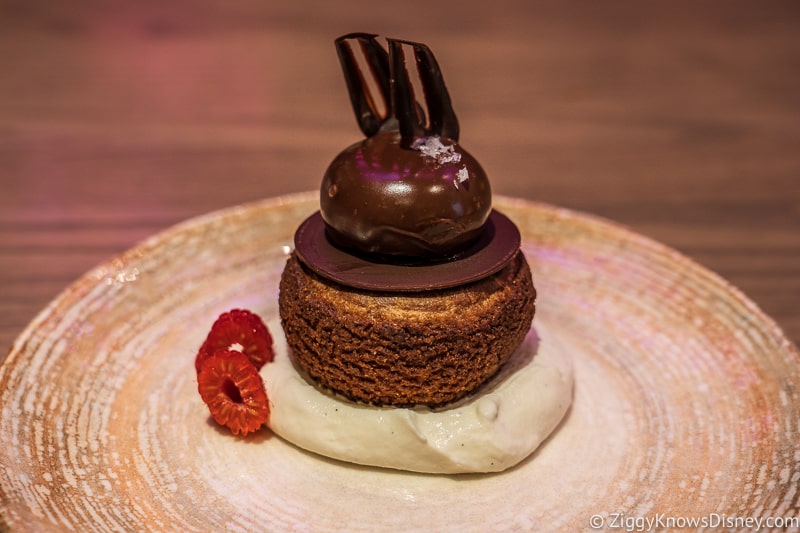 We're going to share with you everything we know so far about the 2020 Disney Dining Plan Plus, what exactly it is, how much it will cost, when it's coming and if it is worth it compared to the other current Disney Dining Plans available in Walt Disney World.
Disney has just officially announced it, so now we know the exact details for the Disney Dining Plan Plus, including pricing. Now that we have that information, we can help you figure out if the Disney Dining Plan Plus package is right for you and your family or not.
Before we get started, don't forget to sign up for our FREE Weekly E-Mail Newsletter. There we'll bring you the latest updates on the Disney Dining Plan and more vacation planning tips. You can sign up here: Join our E-Mail Newsletter
What is the Disney Dining Plan Plus?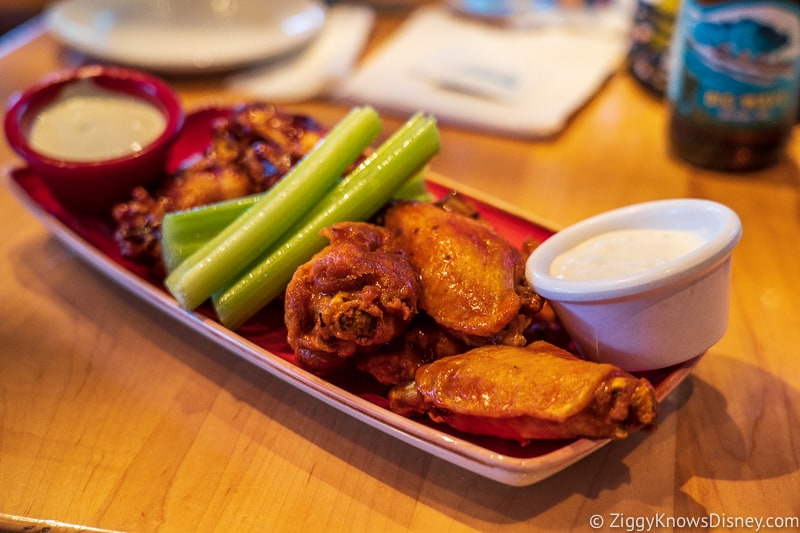 The 2020 Disney Dining Plan Plus is now available starting February 27, 2020, with the first day of use possible on February 28, 2020. The Disney Dining Plan Plus is only available to guests staying at a Walt Disney World Resort Hotel and doesn't allow guests staying at an off-site hotel to participate.
Just like any other Disney Dining Plan, the Plus version allows guests to pay ahead for their meals, receiving dining credits which they can then use on various meals, whether they be quick service or table service.
What's included? Here is a breakdown of everything you get with the 2020 Disney Dining Plan Plus:
2 Dining Credits
2 Snack Credits
1 Length of Stay Refillable Mug
So let's discuss each of these to see what it all means.
This package gives each guest on the reservation 2 dining credits per day that can be redeemed for either Quick Service or Table Service Meals. That's right they are interchangeable. If you want to get two counter service meals one day, you can do it. If you want to get two table service meals the next day, that's fine. If you want to get one quick service and one table service, you can do that too.
You can also use both dining credits at a Signature Restaurant, Character Meals, Private In-Room Dining, and Dinner Shows.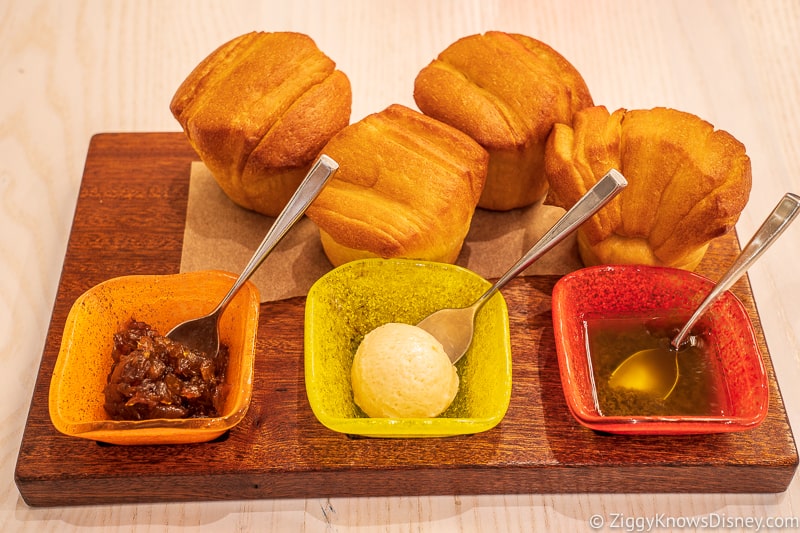 Of course, the best value would be to use both dining credits on a table service meal, that is definitely going to be the way you get the most bang for your buck. Even better would be using your credits on a character meal. These are 1-Dining Credit and normally cost in upwards of $50+ per meal out of pocket.
Disney knows however that the average guest isn't going to actually have time in their busy Walt Disney World schedule to have two full sit-down meals per day, and you will inevitably use some of those credits for counter service meals. They way you use them is what will determine if it's worth it to you (more on that later).
With each table service meal, guests can choose between a refillable fountain drink, a non-alcoholic specialty drink (milkshakes, etc), coffee, tea, or for those 21 years old and above, an alcoholic drink like wine, beer or a cocktail. The meal also includes an entree and a dessert.
Unfortunately, the table service meals with the Disney Dining Plan Plus does NOT include an appetizer like they do on the Deluxe Dining Plan. This would have really made the new plan worth it, but honestly, we weren't expecting it.
It also doesn't include gratuity, but that is common practice with all the Dining Plans.
Going over the rest of the Disney Dining Plan Plus we see that it includes 2 snack credits per night. That can be used on many snack items throughout the park, like ice cream, or other items. Specialty snacks like souvenir popcorn holders cannot be purchased with a snack credit. This is standard and the same across the board with all the plans.
Lastly, it includes a length of stay refillable mug, something we find to be very helpful, especially when spending a lot of time at the resort. In every Disney World Resort hotel they have fountain soda machines that allow you to use your refillable mugs as much as you want. Great for filling up at quick service meals there or bringing it to the pool.
How Much Does the Disney Dining Plan Plus Cost?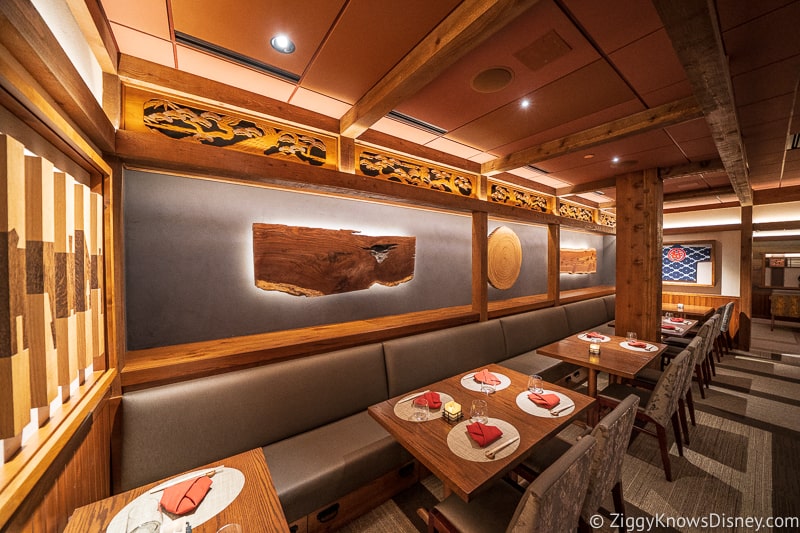 This is going to be the key deciding factor of whether or not the Disney Dining Plan Plus is worth it to your family or not. The official price that we have from Disney is $94.60 per night for adults, and $35 per night, per child.
The pre-tax price is about $88 per adult and $32 per child, but when you add the tax it brings the cost up to the previously mentioned numbers.
How does that price compare to the other Disney Dining Plans?
Quick Service Dining Plan – $56 per adult, per night, $26 per child, per night
Standard Disney Dining Plan – $79 per adult, per night, $30.50 per child, per night
Disney Dining Plan Plus – $95 per adult, per night, $34 per child, per night
Deluxe Dining Plan – $120 per adult, per night, $47.50 per child, per night
Our original guess was that it would cost around $90 per adult, per night. We were off by $5 a night, but it still puts this package right in between the standard Disney Dining Plan and the Deluxe Disney Dining Plan. What does that come out to in food value though?
From our calculations, a standard 1-Credit Table Service Meal has an average cost of about $45 per person. The average Quick Service Meal costs about $20 per person. The average snack value is about $5 each. And lastly, a refillable mug currently costs $19.99.
Adding up the value of those dining credits, it comes out to a maximum value of $100 per day, plus the one-time value of the mug. Disney doesn't price the plans this way because they know the majority of guests won't do table service meals twice a day, for the whole length of stay.
For example, the Deluxe Dining Plan has a maximum value of around $150 per night, but it only costs $120 per night. Which is a bigger buffer between the cost and potential return.
Difference Between Disney Dining Plan Plus and Other Dining Plans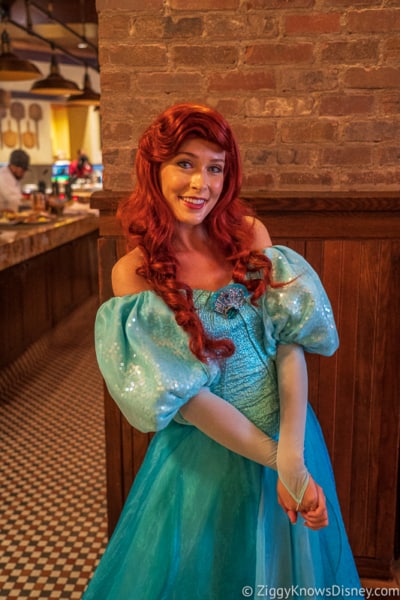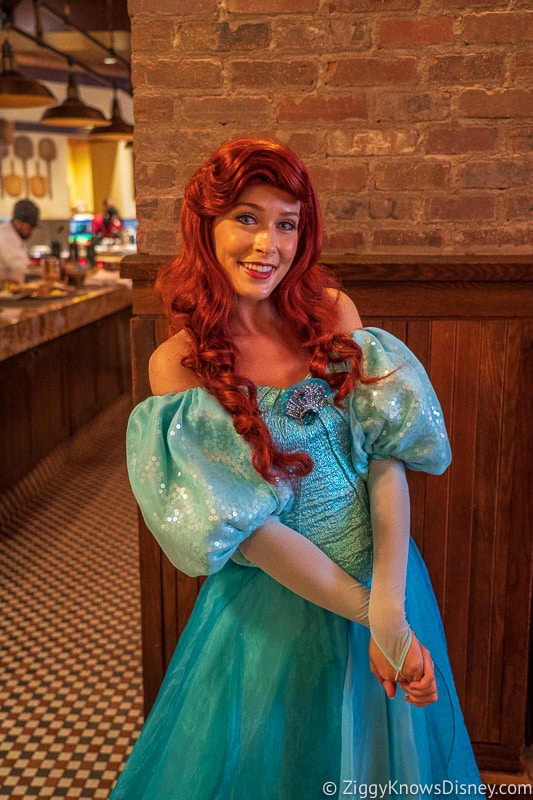 So with the addition of the new Disney Dining Plan Plus in 2020, which Dining Plan is the best for you and your family?
What makes the Plus version of the Dining Plan nice, is that it offers you flexibility. If you want to do quick service some days mixed in with table service, you can do that. If you want to do all table service the next day, that's possible too. You get 2 meals a day, you decide how to use them.
Right now you don't really have that possibility with the standard Disney Dining Plan or the Deluxe Disney Dining Plan. On a five day vacation, the standard plan will give you 5 sit-down meals and 5 quick service ones. That might now be enough, especially if you want to throw in a 2-credit meal every now and then.
While being a "better value" for the money, the Deluxe Dining Plan, on the other hand, is really too much food for 95% of Disney World guests, and you feel obligated to eat 3 dining credits worth of food every day, otherwise, you won't get your money's worth. This might be ok for one or two people on your reservation, but it's hard to find a family that can all eat that much, which means in the end you lose.
Is This Package More Cost-Effective?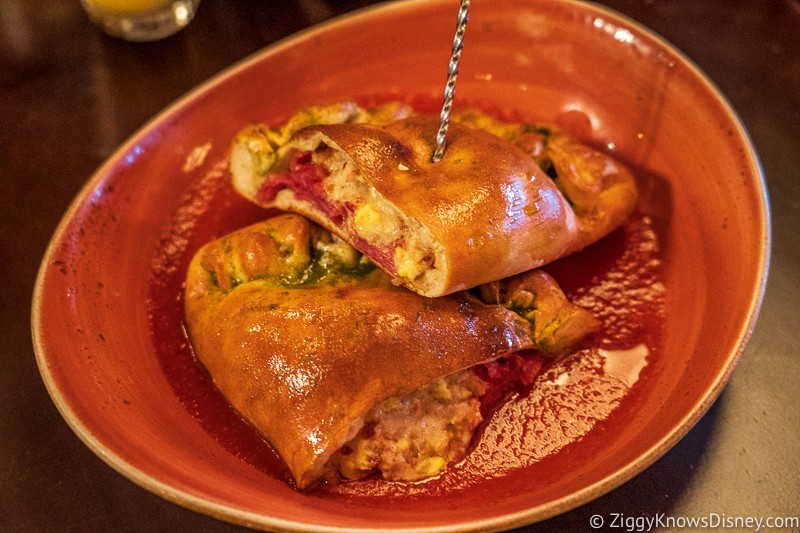 Depending on your eating habits, the Disney Dining Plan Plus might be worth it to you. It could let you, for example, have 7 table service meals in a 5-day span, and 3 quick service meals. This is something that's not currently possible.
However, using the dining credits for a quick service meal is not going to be a good use of your points, and even doing it once or twice is going to have a severely negative impact on your ability to get value out of the package.
If your family does do a lot of table service EVERY day, then this new plan will most likely be attractive for you. Also, if you do a lot of buffets or character meals, it will also be a good bargain. Character meals are often upwards of $50 each, per person, being able to do 2 in one day would be an incredibly smart use in credits.
For most guests though, that's probably not possible. But if you have kids, you could easily do one character meal per day (breakfast or dinner) and then a regular sit down meal for the other one. That would probably give you close to $100 in value per day or more right there.
Then with the 2 snacks, you now have more than $110 in value for a plan you paid $95 for.
If your family, however, is going to use those credit for quick service meals, it starts becoming much less attractive. For example, let's say you have a 5-Day vacation planned with the Disney Dining Plan Plus. For each adult, the cost is $475. In this scenario, you are going to have 10 dining credits to use on meals, table service or quick service.
Let's also use the previous values of $45 per table service meal, $20 per quick service meal and $5 per snack credit in our estimation.
If you have one of each table service and quick service per day, the max value you are getting out of your dining plan is only $75 (45+20+5+5 = $75). That's not very good considering you are paying $95 for those same credits.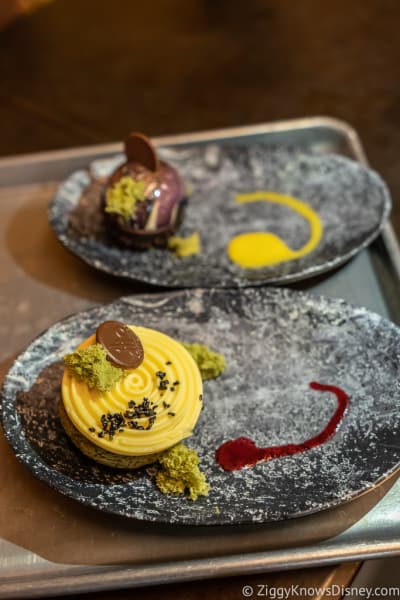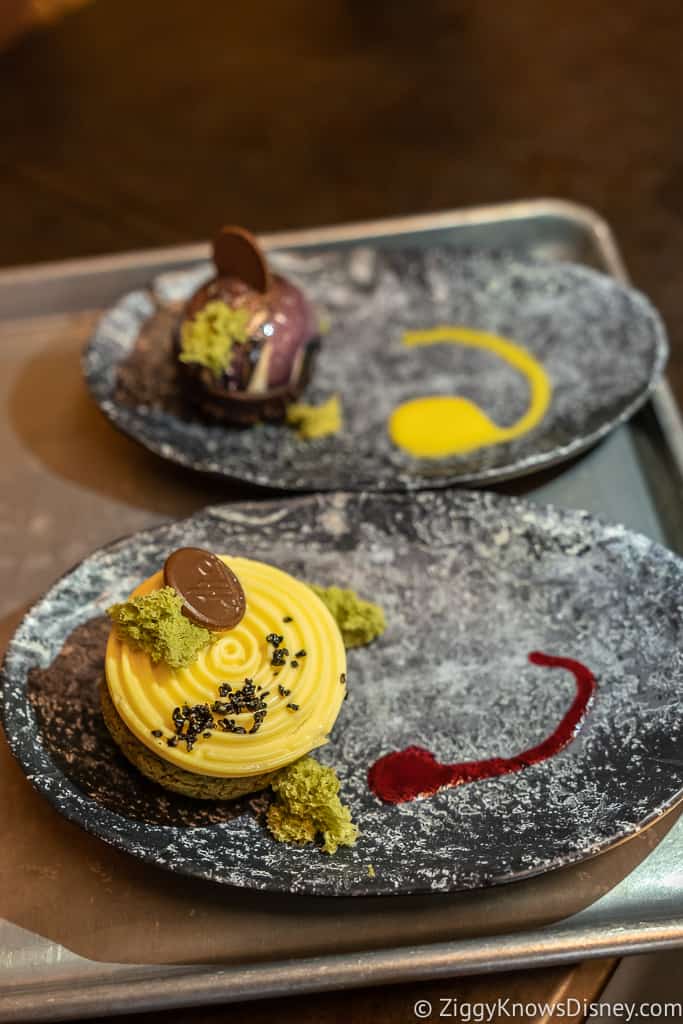 On the other hand, if you get two table service meals per day ($45+$45) and use the two snacks ($5+$5), you are now talking about $100 in value, more than the $95 you paid. You can increase this by making one of those table service meals a character meal in which the $45 price can be changed to a $55 price or higher for dinner. Now you are getting $110 in value and it starts to be clear how this could be to your advantage.
Ultimately, it depends on how many table service or character buffet meals your family is going to get while at Disney World. If 80% or more of your meals are going to be table service or character meals, then you could find some value from the Disney Dining Plan Plus.
However, if you are one of those families that only does one sit-down meal per day, or even less, then this isn't the right package for you and you are better off getting the Standard Dining Plan, the Quick Service one, or deciding to pay out-of-pocket for your meals at Disney World.
We'll continue to update our strategy for you with regarding this new Disney Dining Plan Plus as soon as we have more time to experience it for ourselves.
Sign Up For Our Newsletter Today!
Stay tuned to Ziggy Knows Disney for the latest on the Disney Dining Plan Plus and more Disney World news and tips…
Also, check out our Disney World Free Dining Guide to see if that offer is a good choice for your family.
Your Thoughts
I want to know what you think about the new Disney Dining Plan Plus package…
Are you looking forward to this new option?
What price would make it worth it to you?
Let us know in the comments section below!
If you enjoyed this article, as always I appreciate it if you'd share it with others via social media. I work hard at making this website into a useful resource for you and your family to plan your visit to the Disney Parks and I hope it can help you! Thanks 🙂