With all the new additions to Disney's Hollywood Studios, you need a good touring plan to make the most of your time in the park. We've created this post to help you create your ideal Hollywood Studios 1-Day itinerary, no matter what you like to do.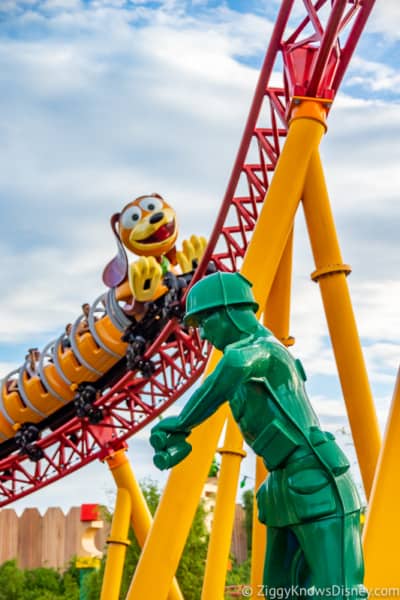 In this post, we are going to give you touring guides for Hollywood Studios, as well as a general strategy for visiting this park and tips that will help you plan your vacation. This post covers all the rides, attractions, dining, and other touring questions you might have in detail, including Galaxy's Edge.
Many people have been turned off lately to Disney's complicated procedures in Hollywood Studios due to Rise of the Resistance, but it really doesn't have to be that difficult. Whether you are looking for a 1-Day Hollywood Studios itinerary, a Half-Day or multiple Days, we have you covered!
Things are always moving quickly in Walt Disney World, especially recently, and we'll continue to update the post along with our Hollywood Studios touring plans so that you can make the best choices for you and your family.
Think of this post as "Hollywood Studios Touring Plans 101" and we'll share with you what we think the "ideal day visiting this park" would be like. We'll make sure you hit all the can't miss things to do and the experiences we feel you will most enjoy.
Feel free to make modifications to our plans of course based on your own personal tastes.
Before we get started, you should check out our Hollywood Studios guide which will tell you all the basics of the park.
Make sure to also read our Best Hollywood Studios Rides and Attractions guide, for more detailed tips and strategy for each of them, including our own rankings.
New in Hollywood Studios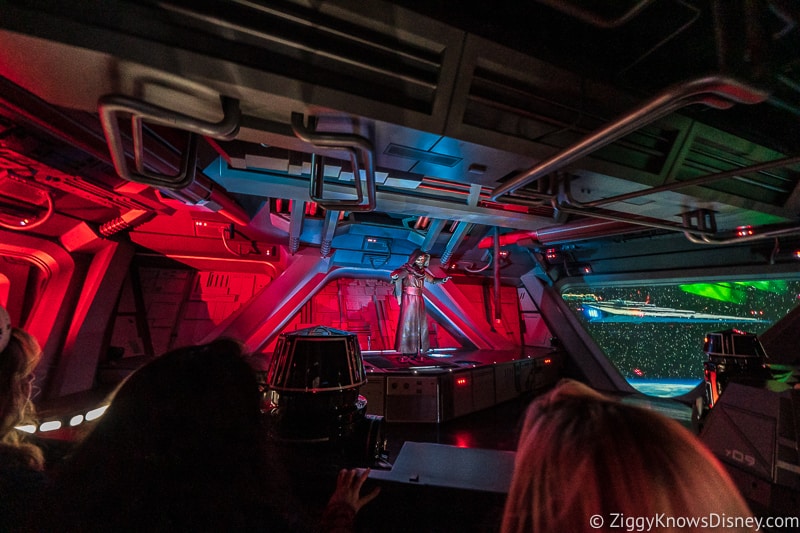 There is a lot of uncertainty when touring Disney's Hollywood Studios these days because the park has been overwhelmed with new additions since Summer 2018. Since then we've seen Toy Story Land with 2 new attractions arrive, followed by Star Wars: Galaxy's Edge with 2 more attractions and a whole bunch of shopping and dining experiences.
To top that off, Mickey and Minnie's Railway is also opening on March 4, 2020, which will add a whole other dynamic to an already crowded Hollywood Studios landscape. After that things should calm down and we will get a better idea on a regular touring strategy.
Because of all these new additions to the park, Hollywood Studios has seen record numbers of visitors daily. For now, don't expect there to be anything resembling a "normal Hollywood Studios touring strategy" until much later in 2020, when we see how the crowds react, but we'll do our best to share with you what our experiences have been.
Here are a few of the new additions and how you should approach them
Star Wars: Galaxy's Edge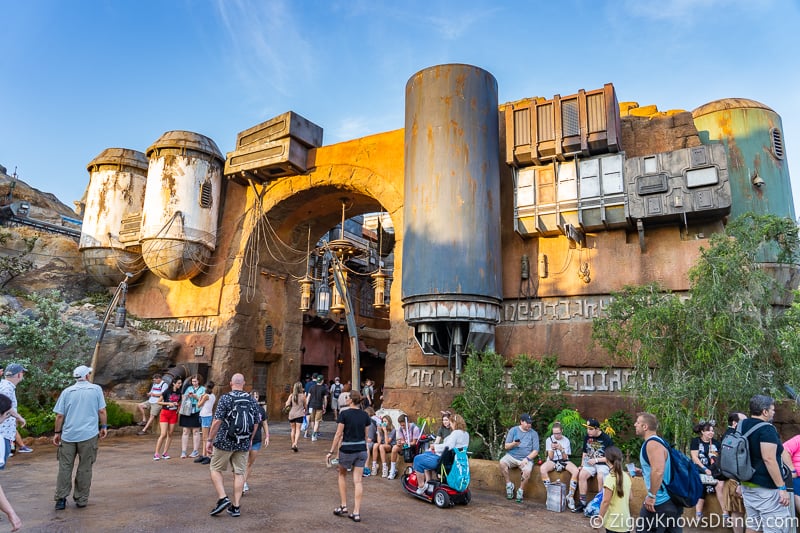 We've been hearing about Star Wars: Galaxy's Edge for years now, and finally it's now open! Things got off to a somewhat slow start for Star Wars Land, but that's because Disney decided not to open the entire land at once, and opted to do it in phases instead.
Some of the can't miss attractions and experiences here are Millennium Falcon: Smugglers Run, Droid Depot and Savi's Workshop. Plus there's one more small attraction we'll get to in a minute.
Galaxy's Edge also has some really great dining experiences including Docking Bay 7 Food and Cargo, Oga's Cantina, Ronto Roasters, and the ever-controversial Milk Stand and the Blue and Green Milk.
Don't forget the awesome shopping experiences it has to offer too. You can build your own droid at the Droid Depot. You can build a custom lightsaber at Savi's Workshop. And you can buy a Star Wars Legacy Lightsaber at Dok Ondar's.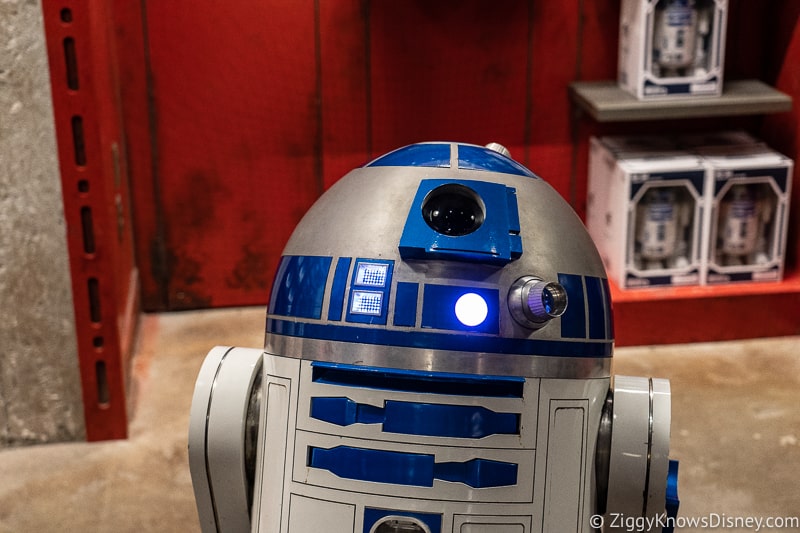 You are going to want to dedicate a solid 3-4 hours touring Galaxy's Edge, and depending on which experiences you decide to do, that won't even be enough time. Make sure you leave some time to just wander, as Galaxy's Edge is one of the most detailed theme park lands ever created.
As for the rides, experiences, and dining, you can book all of them ahead of time, which will save you a lot of time in the long run. This will be key so you don't waste time in too many lines. In general, we like to visit Galaxy's Edge later in the day because of the gorgeous lighting, but for first-timers we think you should actually walk through once during the day, and then come back later at night.
For more detailed information, read our Star Wars: Galaxy's Edge Guide, where we explain each of the experiences in greater depth, with our reviews of everything.
Star Wars: Rise of the Resistance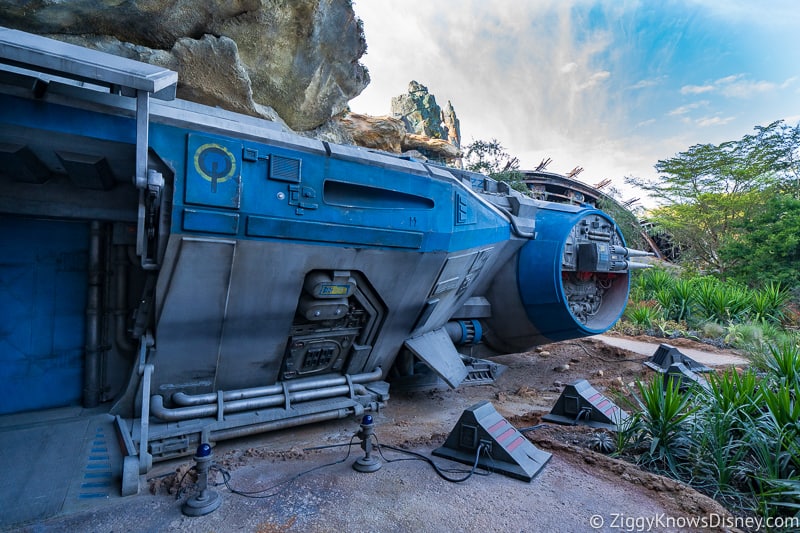 Oh yeah, this is the one I forgot to mention! Since Star Wars: Rise of the Resistance opened on December 5, 2019, it has been the hottest theme park attraction in the world, maybe ever. This is by far our favorite ride in Hollywood Studios and even in all Walt Disney World. It absolutely is a work of engineering art, and can't be missed.
Unfortunately, many other people feel the same way and it has driven thousands of visitors to the park in the early hours of the morning on a daily basis. The actual procedure to ride it can be a little intimidating and scary for first-timers. Even Disney vets like ourselves have at times been overwhelmed with how the Virtual Queue and Boarding Groups work.
While we aren't going to get too much into the details in this post, know that in order to ride Rise of the Resistance, you need to be in Hollywood Studios, BEFORE the official park opening time. This is necessary to acquire a boarding pass, which you will allow you to ride. There are NO standby lines at this time and this is the only way to ride Rise of the Resistance.
We have 2 posts that will help you understand everything you need to know about this ride:
Even though it seems like a hassle, it's worth it!
Mickey and Minnie's Runaway Railway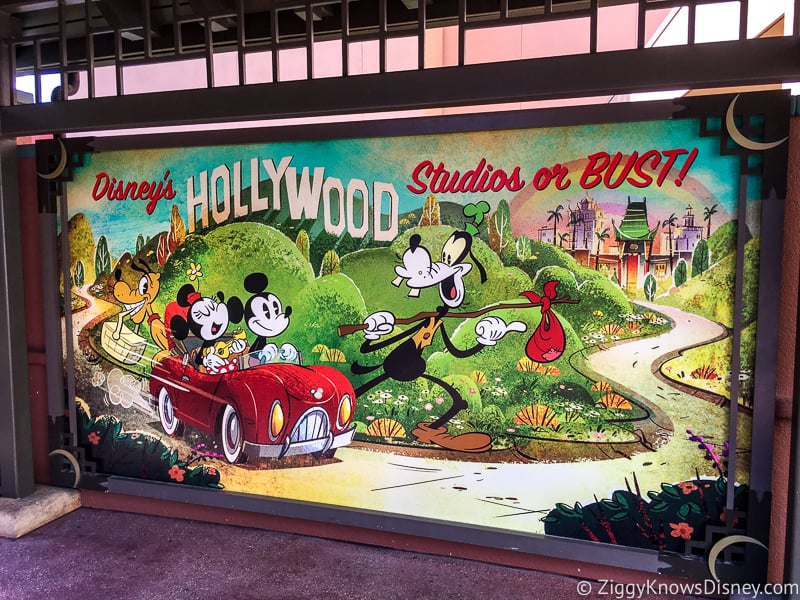 Mickey and Minnie's Runaway Railway is the newest attraction in Disney's Hollywood Studios and is opening on March 4, 2020.
This is the first ride-through attraction ever based on Mickey Mouse, and it uses all sorts of awesome new technology, including 2 1/2 D, which brings the ride's environments to life in ways you've never seen before.
Touring the Runaway Railway is a mystery at this point because as of writing it still isn't open. We don't know exactly what the crowds are going to be like, how long the average wait will be, or its ride capacity.
What we do know is that it's going to be very popular, and this will be one of the priorities when selecting your Hollywood Studios touring plan. It is using FastPass+ right from the opening, and we are making this our #1 top choice for FastPass+ in Hollywood Studios. If you aren't lucky enough to get one for this ride, then you'll want to make this your number 1 priority to ride right at rope drop.
We have much more on all these attractions later on where we tell you the exact order you should ride them in. Check out our Guide to Mickey and Minnie's Runway Railway to learn more about this new ride.
General Hollywood Studios Touring Strategy and Tips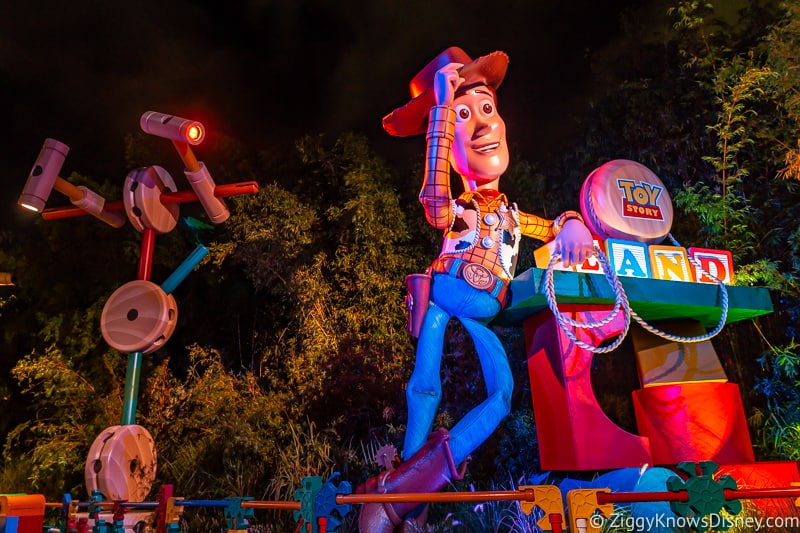 Now that you know what's new, let's get into a touring strategy for Hollywood Studios. Here are some of the basics you should know before going.
How Many Days Should I Spend in Hollywood Studios?
There is no hard and fast rule when it comes to how many days you should spend in one of the Disney theme parks. A lot of this is obviously going to depend on how many total days you have for your vacation and how much you like the attractions in that park.
Disney's Hollywood Studios has changed a lot over the last few years, and if you haven't been here in a while, you should really put some time aside to tour the park thoroughly. If you want to see everything in Hollywood Studios, I recommend spending 1 day visiting it. That's what most of our touring itineraries are based on.
Is Hollywood Studios a Half-Day Park?
For some years now, Hollywood Studios has only been a half-day park due to its lack of attractions. That has now changed and we are recommending that guests spend at least 1 day of their vacation in Walt Disney World visiting Hollywood Studios.
You can still visit Hollywood Studios in a half-day, but only if you aren't planning on doing all the attractions and shows. If you are only coming for Rise of the Resistance and a few things in Galaxy's Edge for example, then you can visit it for a half-day.
How Early Should I Get to Hollywood Studios?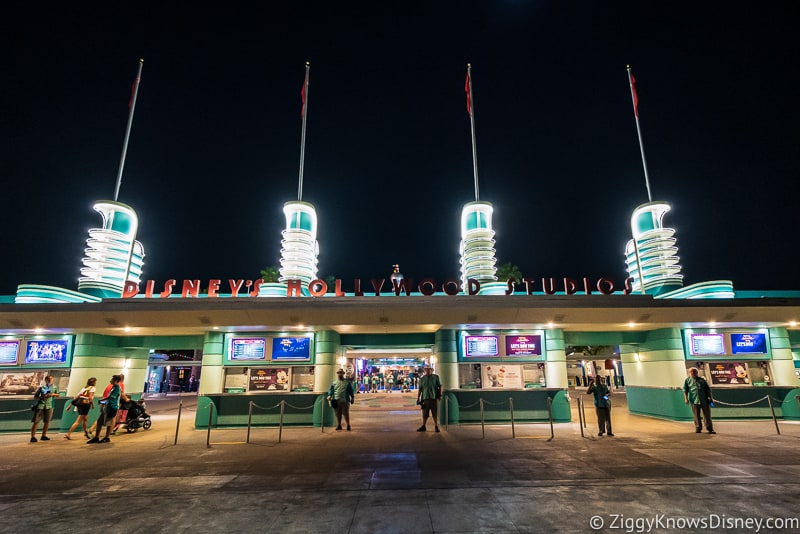 The first part of any touring plan is figuring out what time you have to get to the park. In Hollywood Studios' case, the answer is easy…Early!
When Hollywood Studios is running a "normal" operating schedule the park usually opens at 9:00 am. Of course, special events and holidays can change that schedule and sometimes Hollywood Studios opens earlier than that.
Ever since the opening of Star Wars: Rise of the Resistance the park has been opening much earlier, with some days as early as 6:00 am. Recently they've settled in at 8:00 am opening which has allowed them to meet the demand for Rise of the Resistance.
Any good touring plan for Hollywood Studios is going to make sure you ride all the best attractions, and that means you need to be at the park BEFORE it opens. On normal days Hollywood Studios starts letting guests in the park 30-45 minutes before the listed time. Make sure that you are there at least that early if not before for the best chance to get a boarding pass and to use the best itinerary for touring the rest of the park.
Don't expect to show up at the last minute or even 30 minutes early and expect to get a lot done. For best results, we recommend getting to Hollywood Studios 90 minutes before opening. This is perfect for our rope dropping plan which we'll discuss next.
The first few hours of the park are always the best for touring it, so don't take this lightly.
Please consult our Hollywood Studios Park Hours Guide where we have the latest opening times and what you can expect when getting there early.
Rope Drop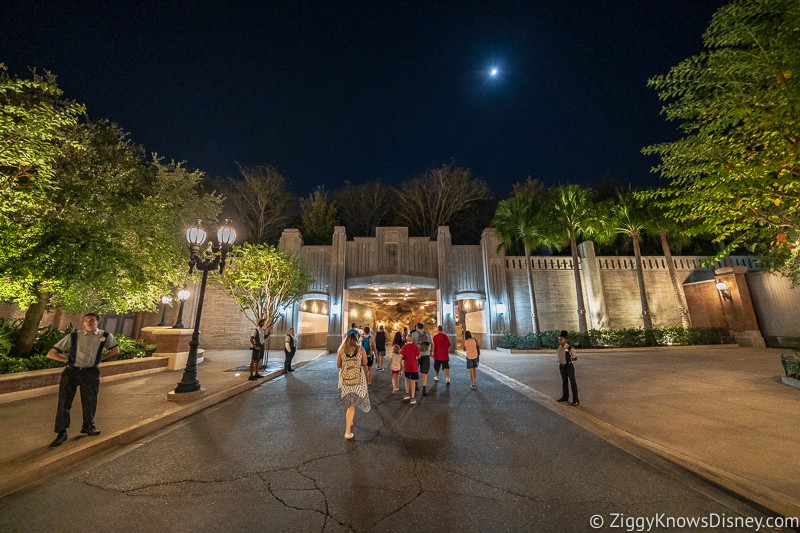 Getting your day of touring Hollywood Studios off on the right foot is having the right "Rope Drop" strategy. Understanding this will be crucial to executing one of our 1-Day itineraries.
If you aren't familiar with how rope drop works, it basically means you are there before the park opens and are one of the first guests in line to go on the rides. Why would you want to do this? Again, the morning is always the best to see and do as much as possible, and by having a good rope drop strategy you can knock out a few of the big attractions before the lines get too long.
Read our Hollywood Studios Rope Drop Guide, and familiarize yourself with some of the tactics, which will save you lots of time in the end!
Extra Magic Hours in Hollywood Studios
One of the nice things about staying at one of the Walt Disney World Resort Hotels is that you get perks such as Extra Magic Hours. On select days, this allows you to enter the parks early, before guests not staying in one of the hotels, or stay later. This can be very beneficial to get a "jump" on your Hollywood Studios itinerary.
There are a few off-site hotels that also have this perk too such as:
Walt Disney World Swan and Dolphin Hotels
Four Seasons Resort
Waldorf Astoria Orlando
Hilton Orlando Bonnet Creek
Shades of Green
Many more Disney Springs-area Hotels
Morning Extra Magic Hours usually gets you into the parks 1 hour before guests staying off property, while Evening Extra Magic Hours let you stay 2 hours later than everyone else.
Sometimes Extra Magic Hours also brings with it extra crowds because many other Walt Disney World Resort guests have the same idea as you, making Hollywood Studios more crowded than normal. In those cases, you can consider only staying for the morning, using the Extra Magic Hours advantage, and then leaving to tour another park after.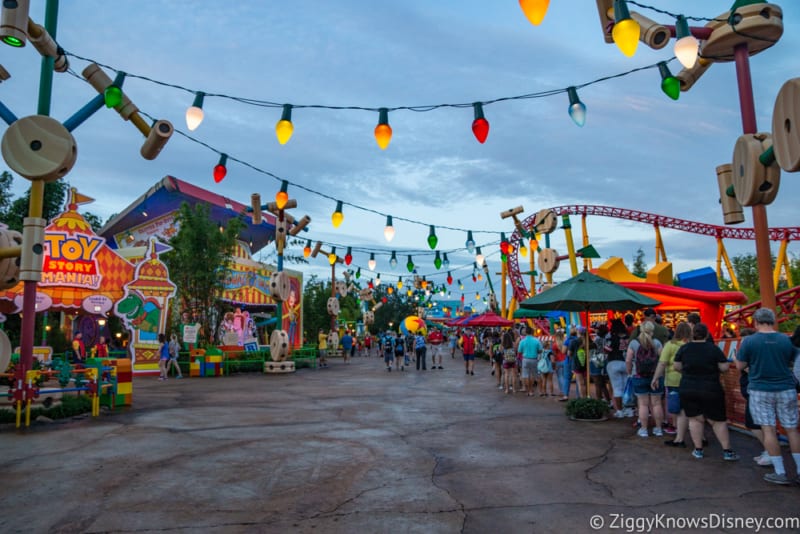 Unfortunately, right now Disney isn't running the Morning Extra Magic Hours in Hollywood Studios, so there isn't that added advantage on those days.
Instead, once a week Hollywood Studios is running the Evening Extra Magic Hours. The park stays open 2 hours longer than normal, giving you additional time to get things done. While not as great an advantage as the mornings, it does offer you some nice opportunities to ride some of the attractions when a lot of the park guests have already gone home for the day.
It's also important to note that Star Wars: Rise of the Resistance is not running right now during Extra Magic Hours. While you won't be able to ride that, you still can ride Smugglers Run, Slinky Dog Dash and all the other great attractions in the park.
Make sure to take advantage of Evening Extra Magic Hours when you have the chance in one way or another.
FastPass+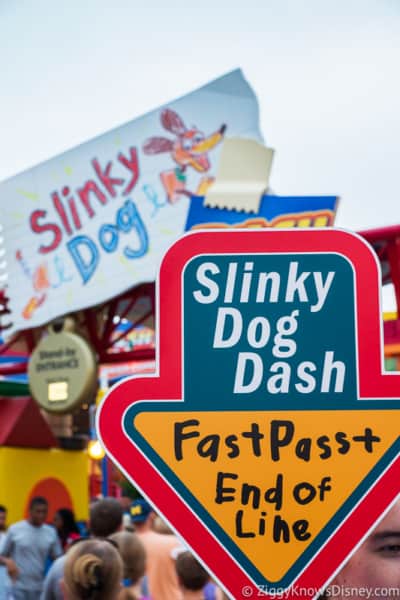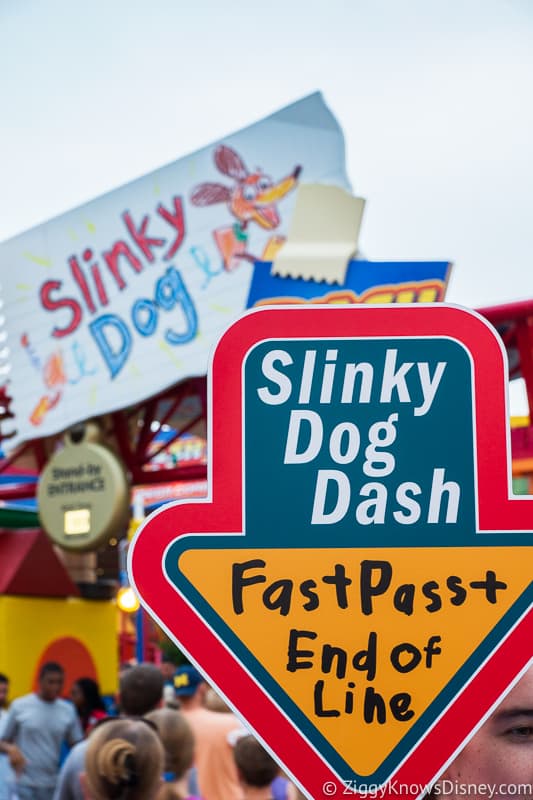 A huge part of selecting the right touring plan for Hollywood Studios is going to depend on which rides you are able to book FastPass+ reservations for.
The general idea is that whatever rides you have FastPass+ reservations for, you will skip those at rope drop, and instead, you will put all your attention on getting the ones done quickly that you don't have FastPasses for. There is no need to run to those first when you already have a FastPass later for them.
This will allow you to run immediately to the rides you don't have FastPasses for, again which is most effective at rope drop before the lines get too long.
You get 3 FastPass+ choices per day, which you can start booking 60 days in advance. In Hollywood Studios there is a Tier system for FastPass+ and of your 3 choices you get 1 Tier 1 and 2 Tier 2s.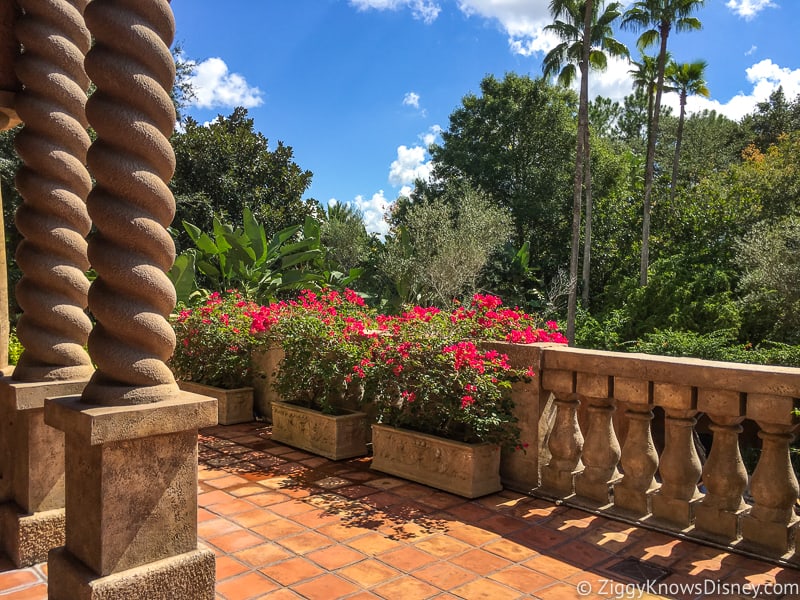 One touring hack that will be helpful, however, is that once you use up your original 3 FastPasses, you can get unlimited FastPasses for the rest of the day in that park, acquiring them one-at-a-time.
For example, if you use up all your FastPass+ selections by 1:00 pm, you can make a 4th selection after that. If you use that one, you can get a 5th, and it continues like this endlessly.
This, of course, requires the attractions you want to still have availability. While you probably won't find the absolute most popular attractions with any availability left (Slinky Dog Dash or Smugglers Run), often you will still find many of the Tier 2 attractions and shows available. Using this strategy will save you valuable time throughout the day.
Our Favorite Rides in Hollywood Studios for FastPass+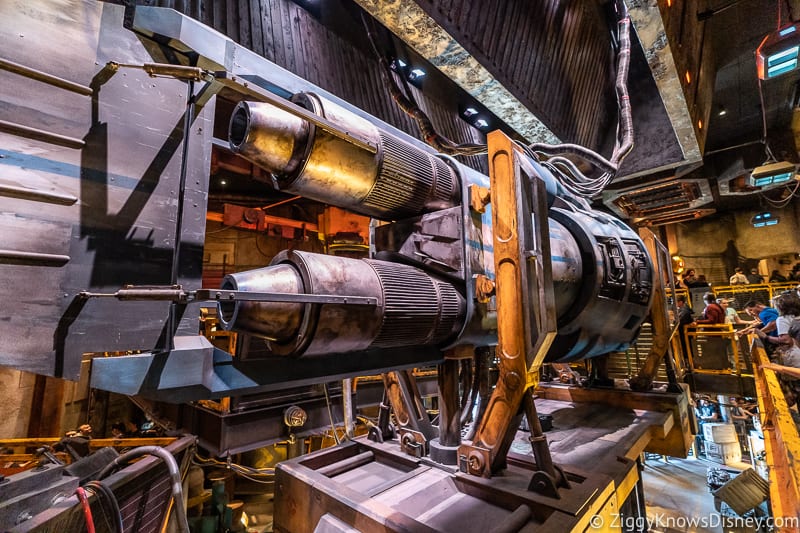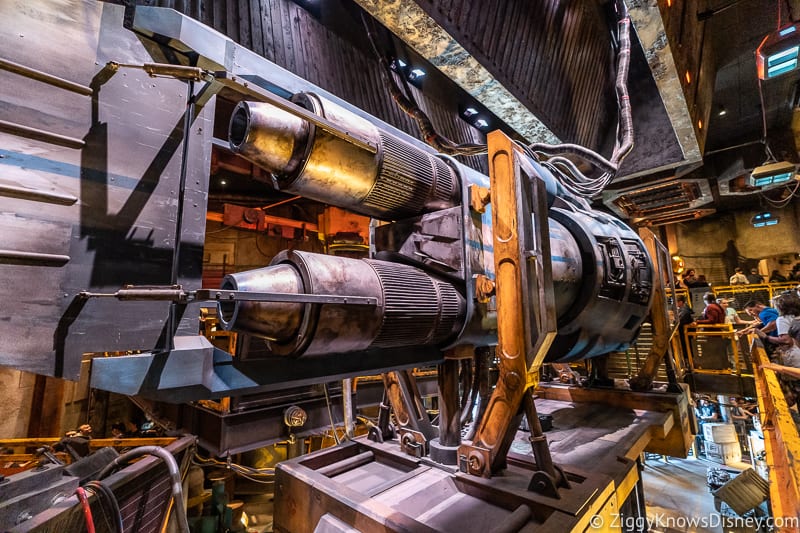 Not all attractions are created equally, and not all are worth using with your valuable FastPass+ selections. Here are our favorite uses for FastPass+ in Hollywood Studios:
Tier 1 – Mickey and Minnie's Runaway Railway (after March 4) or Slinky Dog Dash (before March 4)
Any of the Tier 1 rides are good to get, but Slinky Dog Dash is currently our favorite. This always has one of the longest lines in the park and it stays that way until late in the day. If you can avoid having to rope drop this it will save you a lot of time.
Once Mickey and Minnie's Runaway Railway opens though, we are going to suggest you get a FastPass+ for this if you can. Everyone in the park at rope drop will be running to this ride which will leave Slinky Dog Dash ripe for the picking, or riding in our case.
Tier 2 – Rock 'n' Roller Coaster and Tower of Terror
These are your best two choices with Toy Story Mania! a third option if you can't get one of these. These have very long waits, especially early in the day so not having to wait in them will save you a bunch of time.
What Time to Make FastPass+ Reservations for
In normal touring circumstances, I like to make my FastPass+ reservations for after the first 2 hours of that day. That means if the park doesn't open until 9:00 am, I will make my first FastPass+ selection in the 11:00 am slot and beyond.
I have since changed that strategy in Hollywood Studios for the time being and now I start filling up the times 1 hour after opening with FastPass+ selections. If Hollywood Studios opens at 8:00 am, then I would schedule FastPass attractions for 9:00 am, 10:00 am and 11:00 am, or as close to those times as possible.
The goal here is to get through your FastPass selections quickly so you can then unlock unlimited FastPasses for the rest of the day. This will be very helpful when the afternoon comes around as you can get attractions done even quicker and even double up on some of your favorites.
Read our Hollywood Studios FastPass+ Guide for more detailed information on how to make the best use of this app while touring Hollywood Studios and the latest Tier information.
FastPass+ Kiosk Locations
Hollywood Boulevard – Up near the end
Tower of Terror – To the left of the attraction entrance
Muppet*Vision 3D – Just to the right of the entrance
Toy Story Land Entrance – Just before you enter Toy Story Land on your left.
Rides Strategy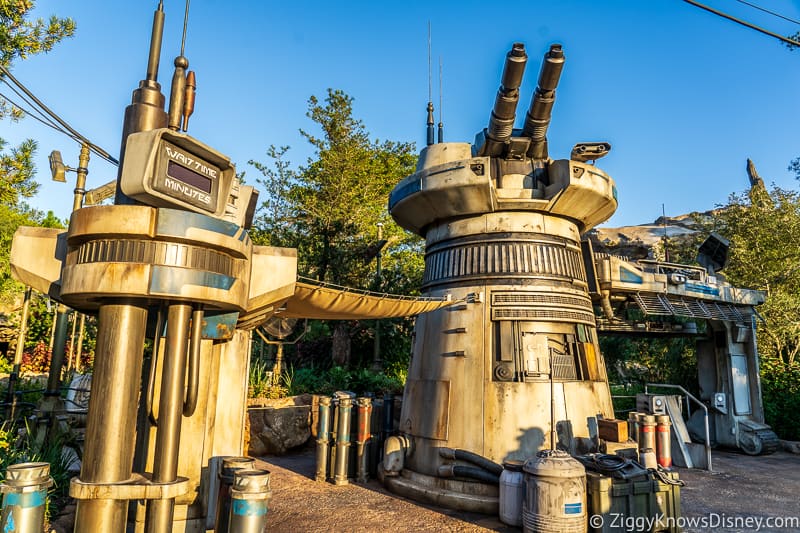 In this section, we are going to give you some basic touring advice for the different rides in Hollywood Studios.
Alien Swirling Saucers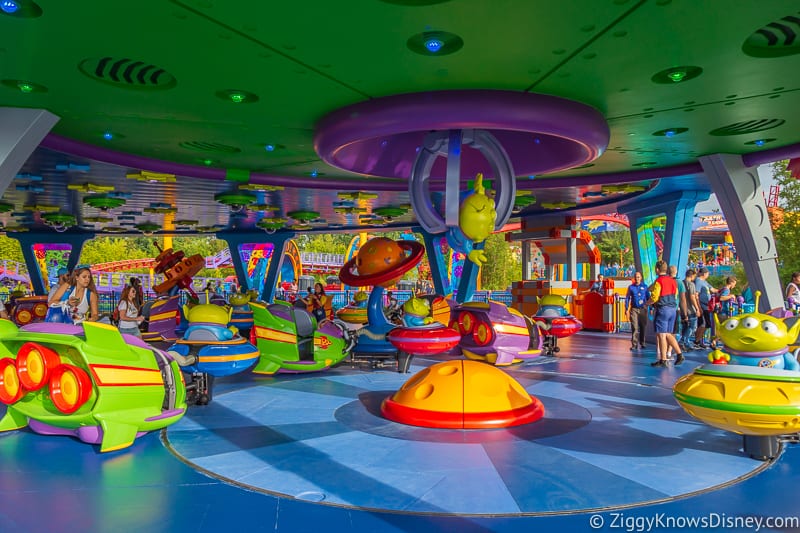 This is not a priority for us, and sometimes a ride that we skip altogether. It's worth doing if you haven't done it before or if you have little kids, but much else. We recommend touring this when you do the rest of Toy Story Land in order to save time.
Make Slinky Dog and Toy Story Mania! the priorities there, but you can do Alien Swirling Saucers when you are done with those. It's often under a 20-minute wait near the end of the day so if you haven't hit it yet, that's a good opportunity.
Millennium Falcon: Smugglers Run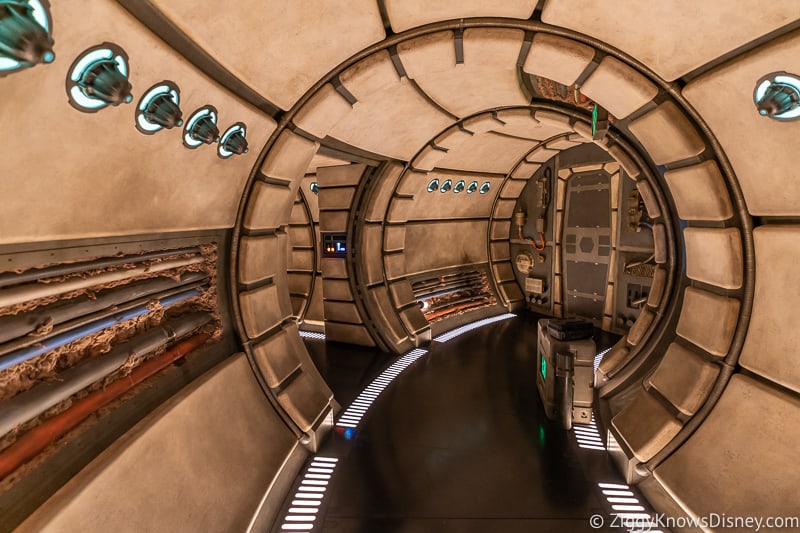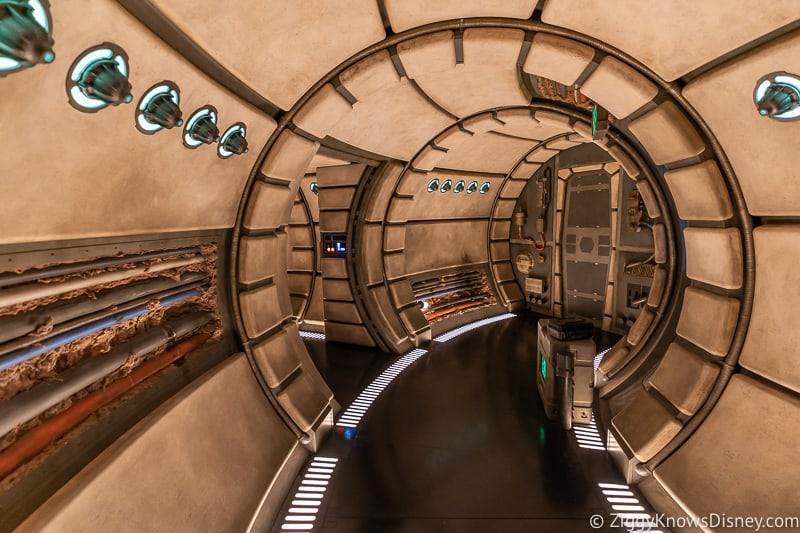 If you show up early to Hollywood Studios, you'll see the mass sea of humanity pushing their way into Galaxy's Edge to ride this. Don't follow them! Smugglers Run is also not worth using a FastPass+ choice on as Slinky Dog and Runaway Railway are much more valuable Tier 1s to have.
Instead, the play here is to ride Smugglers Run later on in the day when the crowds shrink down to 20 minutes or less.
Rock 'n' Roller Coaster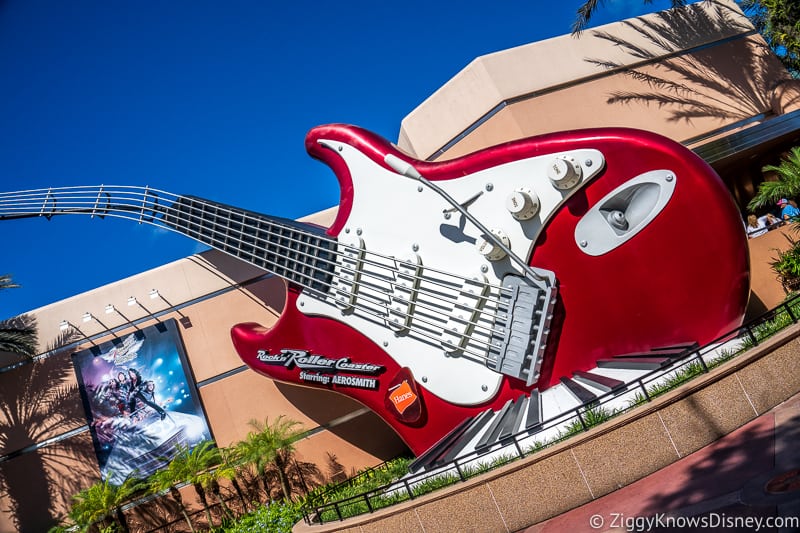 Before Toy Story Land, this used to be THE FastPass+ ride to have in Hollywood Studios or the one you would run to at rope drop. Boy, how times have changed. That doesn't mean that this isn't still a fun ride, and it will still play heavily into your Hollywood Studios touring plan.
Wait times can get up to 120 minutes on a normal day so you better have a good plan.
This should be your top priority for Tier 2 FastPasses, and often can also be the second ride you run to after rope drop if you don't have a FastPass for it. If you go there first in the morning, you can usually ride it twice in a row as a walk-on.
Slinky Dog Dash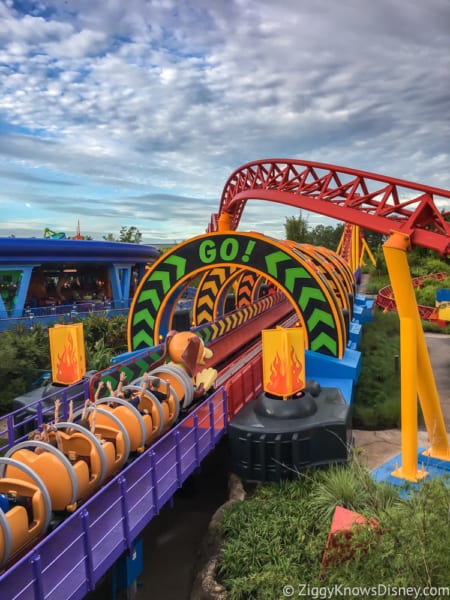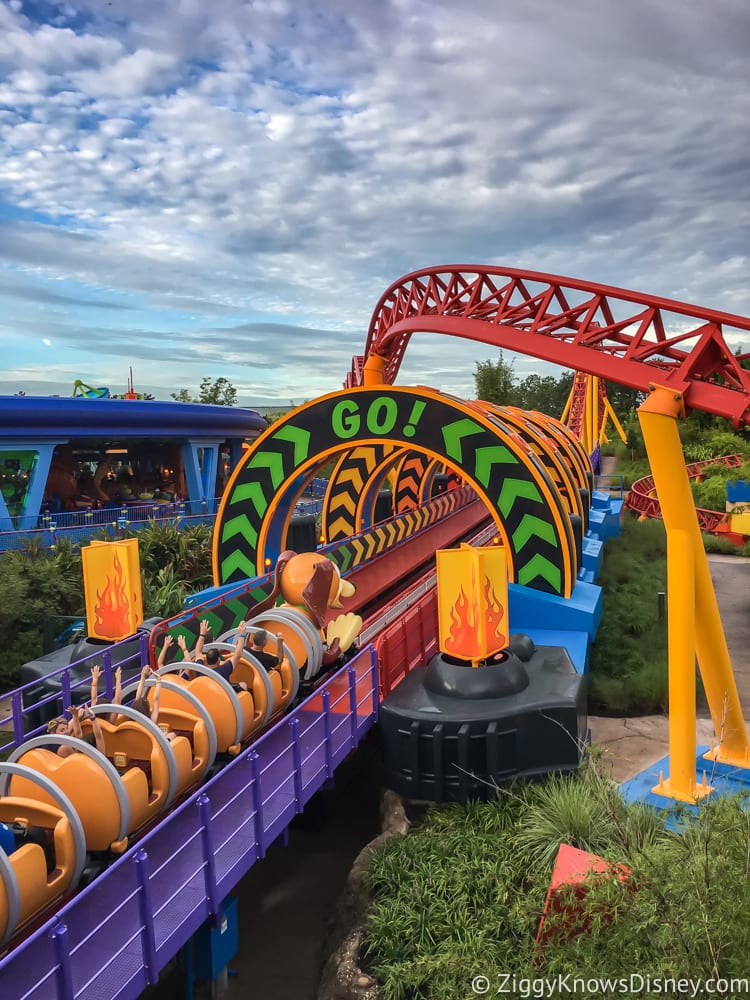 This has been and continues to be the current best option for FastPass Tier 1 and Rope Drop destination if you don't have a FastPass.
If you start with Slinky Dog first thing in the morning, you should probably make the other Toy Story Land rides your next priorities since they are very close.
One suggestion is trying to ride Slinky Dog Dash at night. It's a totally different experience and a superior one than during the day in our opinion. You can either wait until the end of the night and hop on right before the close the line, or make a FastPass selection for this in the evening. The only negative in that is you won't be able to use the unlimited FastPasses if you keep this until later.
Star Tours – The Adventures Continue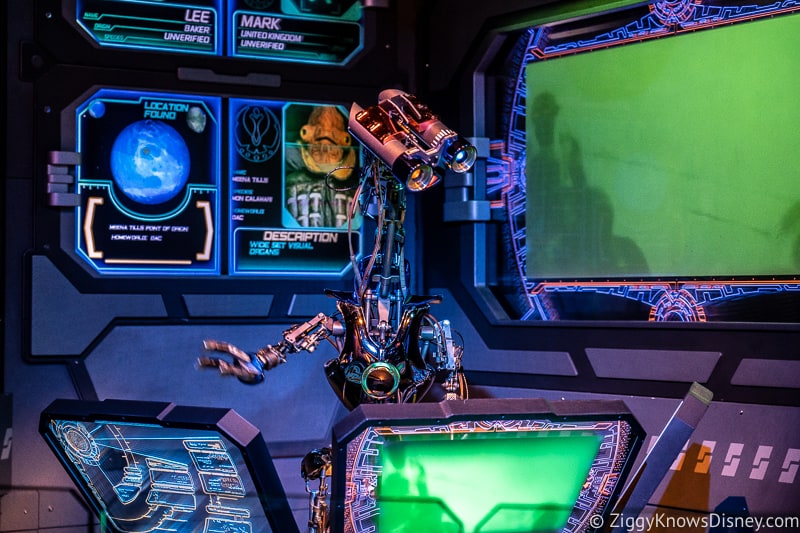 A classic and still a goodie. Star Tours is always an attraction we ride in Hollywood Studios, but it's not that difficult to plan for because the wait times are very rarely long. You often can find it at 20 minutes. That said, it doesn't need to be a priority for FastPass+ or rope drop and you can do this basically whenever you want.
It's easy to find FastPasses for later in the day, so you can use it as a 4th choice or later. We like to keep this as one of our afternoon attractions as it provides a nice escape from the heat.
The Twilight Zone Tower of Terror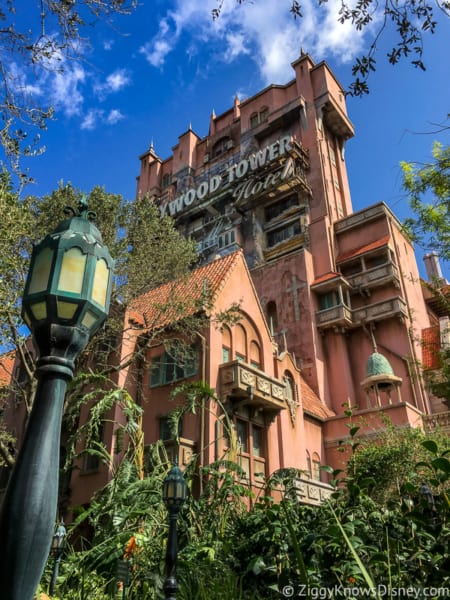 The Tower of Terror should be one of your Tier 2 FastPass+ choices as the waits can get quite long in the middle of the day, 90 minutes or more at times. If you check during the day, this is often one that you'll be able to add a FastPass to after your original 3 are done. That means it's pretty easy to ride the Tower of Terror multiple times per day.
Toy Story Mania!
For years this was one of the most popular attractions in Hollywood Studios to rope drop and always had super long lines. Thankfully, that has changed as Disney has added more and more E-Ticket attractions to the park.
We usually make Toy Story Mania! our second attraction of the day if we are rope dropping Slinky Dog Dash. This is also a solid FP Tier 2 choice, but not as good as Tower of Terror or Rock 'n' Roller Coaster.
Wait times for Toy Story Mania! are usually in the 45-60-minute range in the middle of the day, so if you can get it out of the way quickly, you're better off. As with all the attractions in the park, it has a low wait at the end of the day and in the last hour, we've been able to ride it 2-3 times in a row without a problem.
If you want to see how we rank all these rides, read our Hollywood Studios Attractions guide where we rate them all from best to worst.
What to Do about Rise of the Resistance?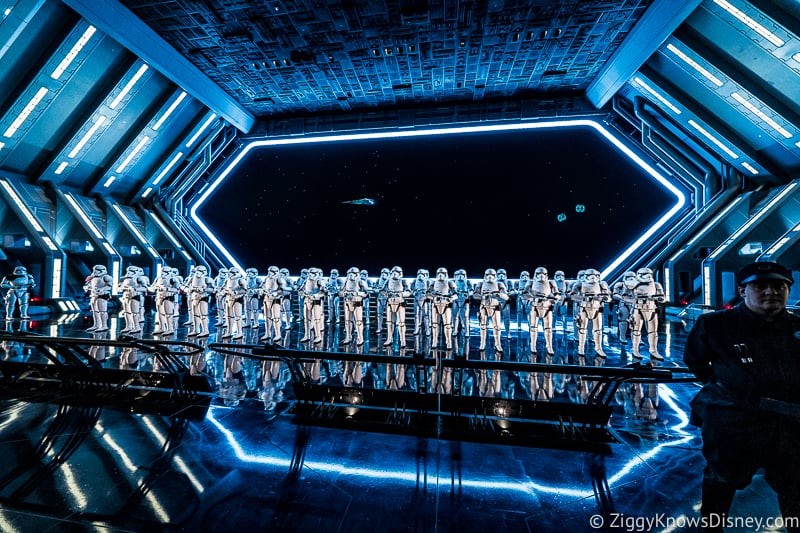 As we explained earlier, Rise of the Resistance doesn't have a standby line at this time but only uses the Virtual Queue with boarding passes. That means your only shot at riding is to get up early and be at Hollywood Studios before the park opens so you can get one.
This won't continue forever though (at least we hope not), and when that happens, your entire 1-Day Itinerary for Hollywood Studios and overall touring strategy will drastically change.
This will surely be a Tier 1 FastPass ride when it starts using it, and it will instantly become the number 1 most important one to have. You also are going to make this your top priority at rope drop and will have to fight the thousands of other guests doing the same.
As soon as any changes are made we'll keep you updated. For now, just keep following our Guide to Rise of the Resistance Boarding Groups to be able to ride it.
Single Rider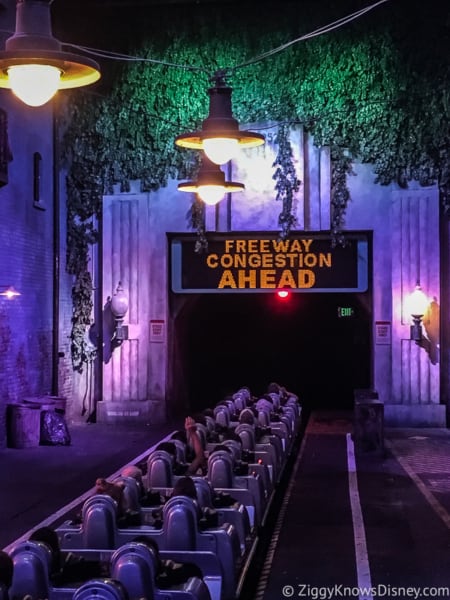 The Single Rider option on select rides allows you cut the majority of the line in a given attraction, and save a whole bunch of time in the process. The only catch is you have to be willing to be put into whatever empty seat the Cast Members find for you. That means you won't be riding with your friends or family.
This is a great strategy to be able to ride thrill attractions like Rock 'n' Roller Coaster or Millennium Falcon: Smugglers Run multiple times in one day. Use this when you see those rides have wait times of 40 minutes or more and you'll have more time in your 1-Day itinerary.
Rider Swap
Rider Swap is another program that will save you a bunch of time. For guests traveling with small children that are not yet tall enough to ride certain attractions, the parents can take turns watching the child/children while their partner rides.
Then once that first parent gets back, they give the second parent a ride voucher which allows them to skip the regular queue and save loads of time in the process. Just ask any Cast Member there at the attraction you want, how to use Rider Swap. They will be more than happy to help.
Characters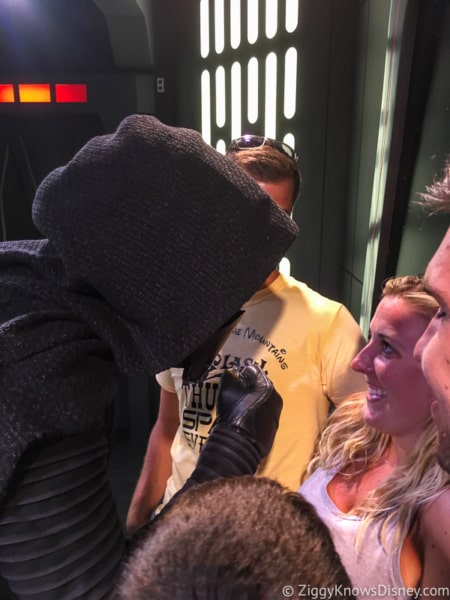 Though we aren't going to concentrate too much on the character meets in Hollywood Studios in this post, we understand that seeing them is important for many, especially if you have kids.
The fact is there are too many of them to be able to do in just one day, along with all the rides and shows. Even with the best touring plan, I'd be almost impossible to get done. That said, we do want to mention them because inevitably you will want to include a few of them into your day if possible.
Remember that Hollywood Studios doesn't have FastPass for character greets, they are all standby queues. That means it's going to be important how you schedule your day. Here are our priorities for seeing the characters:
Characters with Long Waits
These are the character meets that tend to always have the longest lines and should be prioritized:
Mike and Sulley (Walt Disney Presents) – These guys are the most popular characters in the park and very rarely have wait times under 45 minutes. They don't open until 10:00 am though, so make sure to do some of the other attractions or characters first.
Woody, Buzz, Jessie and Bo Peep (Toy Story Land) – Lines jump to 30 minutes almost right at park opening, and can easily double that. You can jump into line here while doing the other Toy Story Land attractions.
Mickey and Minnie (Commissary Lane) – Wait times here are usually in the 30 – 45 minute range and they can be visited at 9:00 am. They should be getting even busier soon with hype around the Runaway Railway.
Darth Vader, Chewbacca and BB-8 (Star Wars Launch Bay) – Wait times range from 30 – 60
As with the regular attractions, the wait times for the characters start to decrease later in the day, just make sure the ones you want to see are still open then, as some of them close hours before the park closing time.
Characters with Shorter Waits
These are the character greets in Hollywood Studios that are easier to do and you can fit into the holes throughout your day while touring the park.
Disney Junior Characters (Disney Animation Courtyard) – If you want to see Fancy Nancy, Vampirina or Doc McStuffins, the waits aren't too bad. Just be aware they close early in the evening so get there in time.
Olaf (Echo Lake) – For the most part the wait will be under 30 minutes.
Mr and Mrs. Incredible, Edna Mode and Frozone (Pixar Place) – Usually you can see them within 20 – 30 minutes, except on the busiest of days.
Pluto (Animation Courtyard) – Another easy one for the most part.
Chip and Dale (Hollywood Blvd) – Expect short waits, but they take long breaks in the middle of the day so keep an eye on the times.
Cruz Ramirez and DJ (Sunset Blvd) – Easy to do and often 15 minutes or under.
Again, we recommend making a list of the most important character meets you want to do and then plan your strategy accordingly. If you keep an eye on the wait times in My Disney Experience while you are touring the park, you will see when the wait times get down low enough to visit them.
If you want to do any of the most popular ones then prioritize either first thing in the morning or at the end of their time slots. The less popular ones can be fit anywhere into the day at your convenience.
Entertainment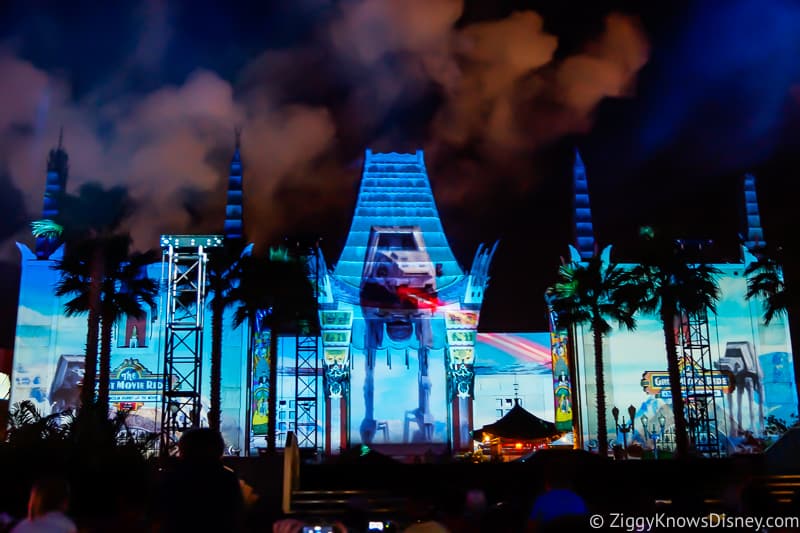 Hollywood Studios is known for having great shows and other entertainment, and even though we've seen them all a thousand times, most of them never get old and we find ourselves going back again and again.
We feel that in any 1-Day touring plan for Hollywood Studios, you should do most of, if not all of the shows available to you, especially the ones you've never seen before.
There are three types of entertainment / shows you can expect to find here:
Day Shows – These are mostly your regular stage shows and can be visited throughout the day at your leisure.
Walk-around Performances / Shows – These entertainers don't necessarily have a set time that they perform, but you will see them throughout the day when they are out.
Nighttime Shows – Hollywood Studios currently has 3 nighttime shows and you'll want to fit them into your itinerary at the end of the night.
Day Shows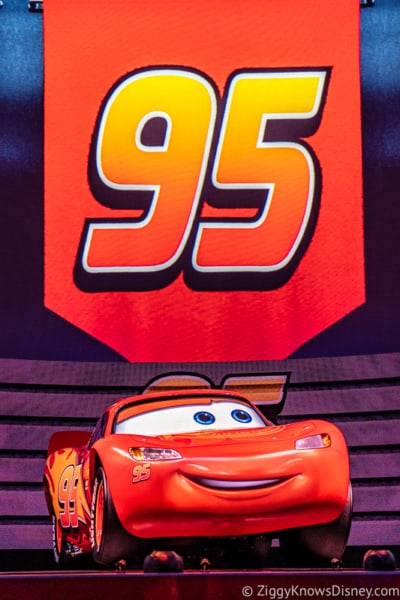 The daytime shows in Hollywood Studios don't require as much planning as the rides do, and very rarely have long waits. You should be able to roll up to the queue 10-15 minutes before the show starts and still get a seat. That means you shouldn't waste your FastPass selections on these shows, especially for your Top 3 selections.
On thing you'll have to take into consideration is what strategy you want to use for seeing them. Keep in mind that it gets extremely hot in the middle of the day here for most of the year, and in that case you won't want to do the open-air shows in the afternoon when the heat can be unbearable.
Outdoor Shows include: Indiana Jones Epic Stunt Spectacular, Beauty and the Beast: Live on Stage and Jedi Training Academy. Do these on the earlier side.
Indoor Shows/Attractions: A Frozen Sing-Along Celebration, Muppet Vision 3D, Voyage of the Little Mermaid, Disney Junior – Live on Stage, Lightning McQueen's Racing Academy and the Star Wars: Launch Bay. Do these when you can't bare the heat.
Of course some of the shows will appeal to different audiences as some are more geared toward children and others teenagers and adults.
As we outlined, you'll probably want to get Beauty and the Beast: Live on Stage and the Indiana Jones Epic Stunt Spectacular done with first. Both of them are great shows and some of the best entertainment Hollywood Studios has to offer and shouldn't be missed. The are high capacity shows and you shouldn't have a hard time finding a seat.
Next let's go to the Animation Courtyard. If you have young children then you'll want to see Disney Junior – Live on Stage, but it probably won't appeal to older audiences much, so you can skip it if you aren't a fan. The Voyage of the Little Mermaid on the other hand is a classic and a great one for the afternoon. Wait times are usually low and you can fit it in whenever you want during the day.
If you are a Star Wars fan, then you have to see the Star Wars: Launch Bay. This is where they keep many of the props from the Star Wars movies, and you will get lost in here marveling at all the memorabilia. This is also where those Star Wars character meets are so it's easy to do them all together while you are here.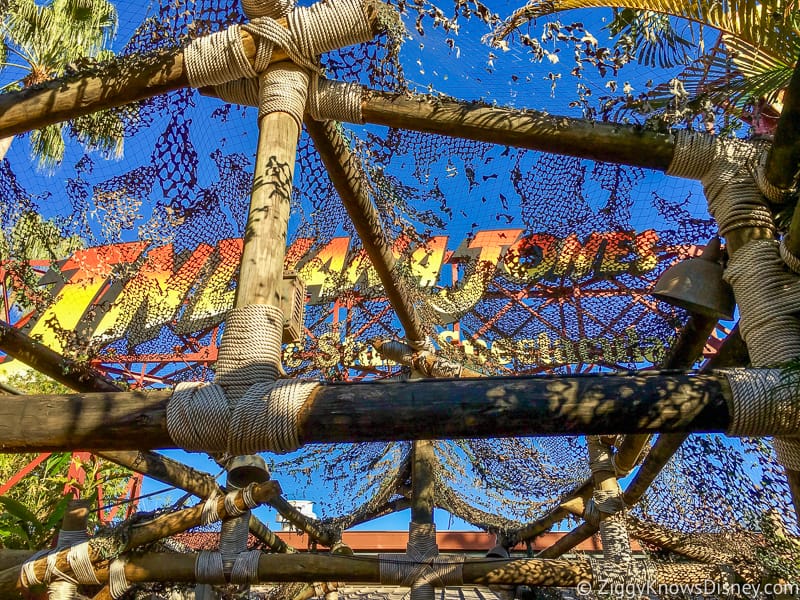 Even though it's been around forever, Muppet Vision 3D remains one of our favorite theme park shows of all time and can't be skipped! Expect wait times of no more than 20 minutes, and it's the perfect place for an afternoon break from the heat.
Lightning McQueen's Racing Academy is the newest show/attraction hybrid in Hollywood Studios and follows the stars from the popular Cars franchise. Lines here are short even in the middle of the day and it won't be difficult getting in. Save this one though for the hottest part of the day.
Jedi Training Academy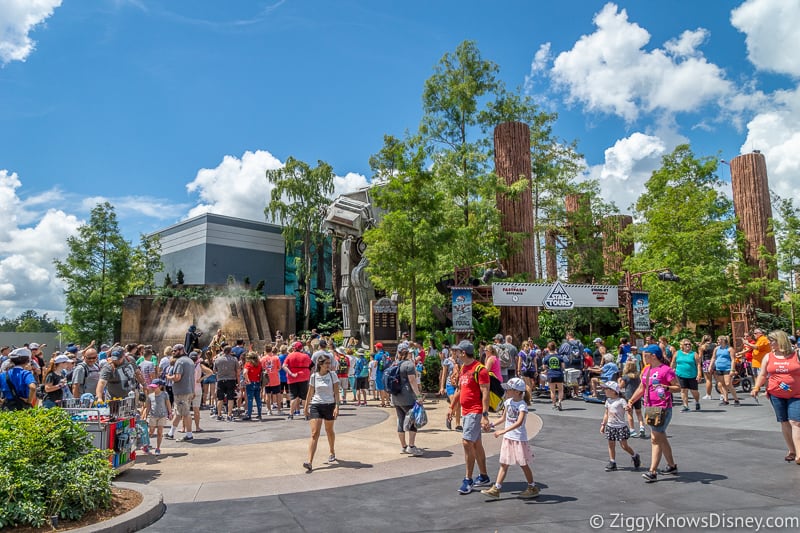 If you have children who are Star Wars fans, then you absolutely won't want to skip the Jedi Training Academy. Your children can even participate and learn to become Jedi themselves.
The first thing you need to do is sign them up to participate in the show. The Jedi Training Academy signup is located at the Adventurers Outpost just to the right of 50's Prime Time Cafe.
If this is a priority for your child then you'll want to bring them here first thing in the morning, because once the available slots are gone for the day, they are gone. Sometimes you can even enroll them when you are in the park and waiting for rope drop. If this is the case on the day you are visiting, take advantage of that time and sign them up.
Since this show is outside, bad weather will cancel it, so check the forecast when choosing the time slot for your