It's been a long time waiting, but finally, after 2 years we are starting to find out some more information about the new Cirque du Soleil show 'Drawn to Life' coming to Disney Springs. In fact, Disney has just released a new video showing some of the amazing physical feats that are being worked on as well as other info.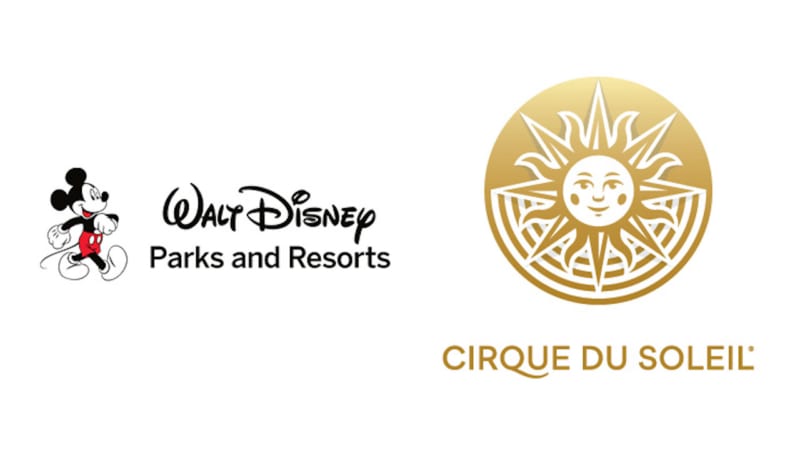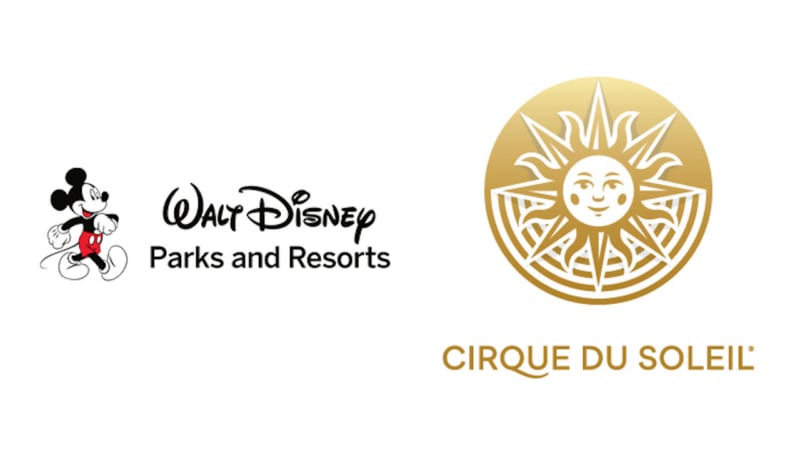 Latest News 12/10/19
Today Disney finally gave a name to the new Cirque du Soleil show. It will be called: "Drawn to Life," and will celebrate Disney animation.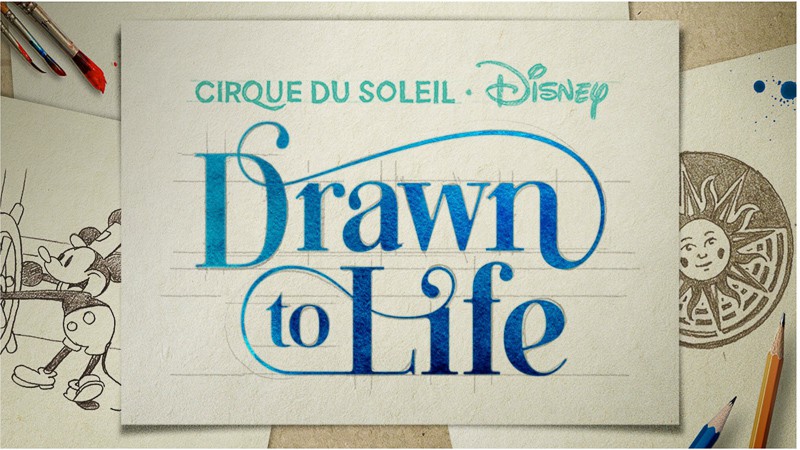 The story for Drawn to Life revolves around Julie, a courageous and determined girl who discovers an unexpected gift left by her late father: an unfinished animation piece.
Guided by a surprising pencil, she embarks on an inspiring quest sprinkled with her Disney childhood memories. Through this journey, she learns to imagine new possibilities and animate the story of her future.
Original Story
When we found out back in 2017 that "La Nouba" by Cirque du Soleil was coming to an end, we were definitely disappointed. Its final show was on New Year's Eve 2017, and since that time, the details have been scarce about its replacement.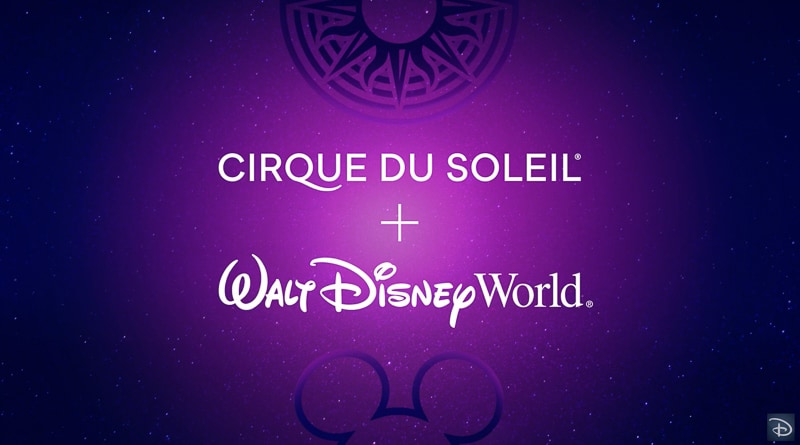 What we do know is that Cirque du Soleil "Drawn to Life" is a tribute to Disney Animation, done in the unique Cirque du Soleil way. It promises to "transport the audience into the world of Disney animation with new original acrobatic sequences, dazzling choreography, musical masterpieces and whimsical characters."
Of course, to make it all come together, thousands of hours are put in behind the scenes by the cast and crew creating the new Disney Cirque du Soleil show which is going to leave audiences in awe.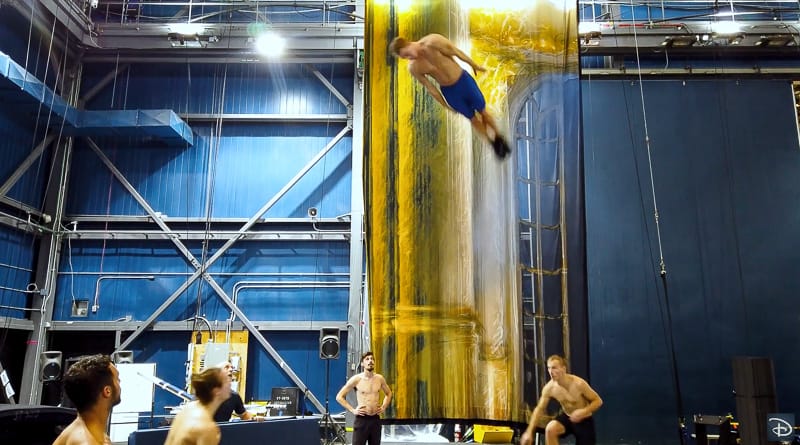 Daniel Lamarre, President and CEO of Cirque du Soleil Entertainment Group, elaborated, sharing "We are incredibly inspired by Disney's immense creative universe. We are convinced that bringing Disney's magic to life on stage will touch audiences and bring them back to their childhood."
Also included in the new show is a brand new score that Disney says: "shakes the soul. A story that tugs deeply at the heart."
Here is a video showing the work going on behind the scenes on the new Cirque du Soleil Disney Animation show, "Drawn to Life."
I absolutely love this idea, and working together the genius of Cirque du Soleil with a Disney animation theme will make it a can't-miss show! I'm looking forward to seeing how Cirque du Soleil will showcase the rich history of Disney animation, telling the story in a way that only they can.
Opening Date
When will the new show be open? Disney has announced that Cirque du Soleil Drawn to Life is opening on March 20, 2020. Go to the Cirque du Soleil website to buy tickets which are now on sale.
Tickets cost between $67 and $157 depending on where you want to sit.
We'll update you on any more info we have on the new Cirque du Soleil show as soon as we have it. Stay tuned here at Ziggy Knows Disney for more news…
In the meantime, if you are excited about "Drawn to Life" just wait until you see what else is coming. Read about all the other what other new rides are coming to Disney World in the next few years!
Your Thoughts:
I want to know what you think about Cirque du Soleil "Drawn to Life," coming to Disney Springs…
Are you looking forward to Disney Animation as the theme?
What franchises would you like to see in the show?
Let us know in the comments section below!
If you enjoyed this article, as always I appreciate it if you'd share it with others via social media. I work hard at making this website into a useful resource for you and your family to plan your visit to the Disney Parks and I hope it can help you! Thanks 🙂
News Source: Disney Parks Blog