There have been some strange refurbishments happening in Walt Disney World recently, and one of them is Primeval Whirl in Disney's Animal Kingdom which was closed for refurbishment and is now officially only a seasonal attraction.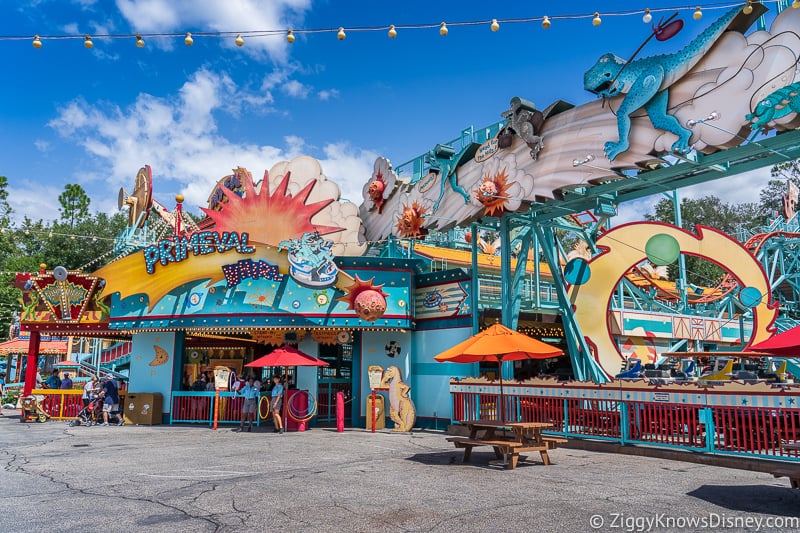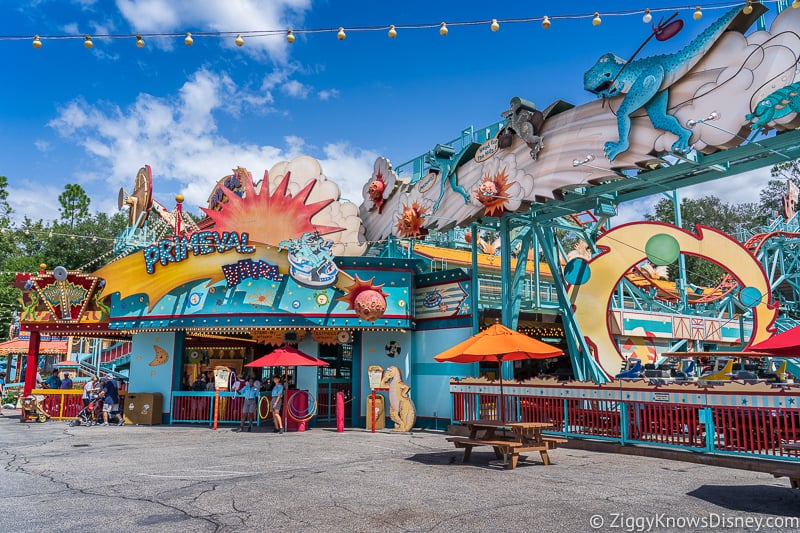 In this post we're going to talk about the Primeval Whirl refurbishment, if it's open and what it's schedule will be like moving forward now that it's only in season operation in Disney's Animal Kingdom.
(UPDATED 12/30/19) – Since Primeval Whirl has gone into seasonal operation we have some more info for you on the dates it will be open during this Thanksgiving and Christmas season, and when it will be closing again.
According to the Disney World schedule for Primeval Whirl, we can see that it will be open from:
December 22, 2019 – January 4, 2020.
It will not be operational during morning Extra Magic Hours however.
We are almost at the end of the seasonal operation for Primeval Whirl as it will have its last day of operation on January 4, 2020, and will be closed starting January 5, 2020.
Disney hasn't said anything about the future of Primeval Whirl past January 5, but obviously whenever attractions go into seasonal operation that isn't a good sign for their future.
Why is Primeval Whirl Closed/Seasonal?
Disney hasn't given any official statement regarding why Primeval Whirl originally closed back on June 17, but it went down without notice and suddenly was under "refurbishment." The reopening of the Dinoland USA attraction kept getting pushed back further and further and was then supposed to open September 29.
Only thing is that wasn't the case, and it never really returned into action fully. Cast members have periodically been testing the attraction, and it has been open to guests on a very limited basis since closure. In fact, it's been more cast members testing it out than anyone else.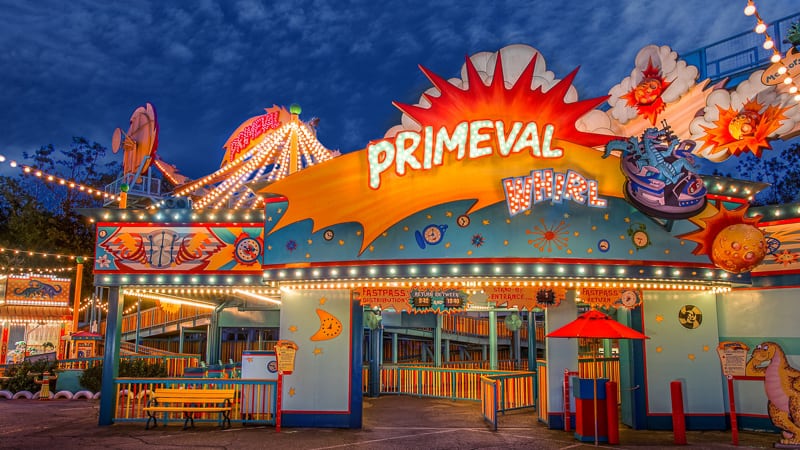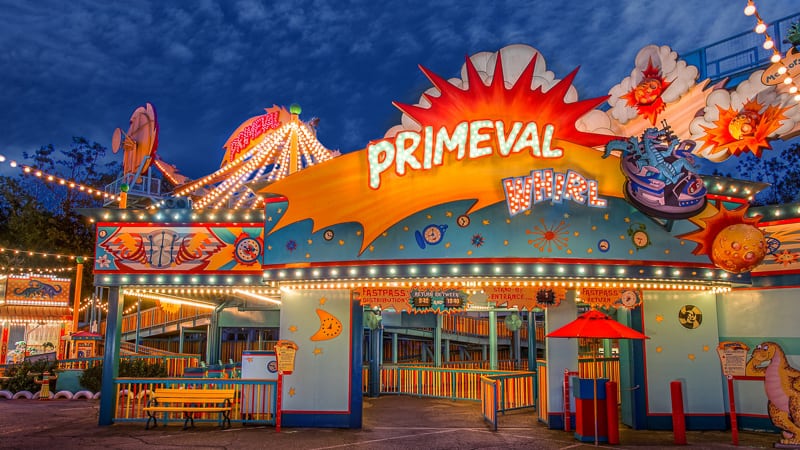 We recently were able to stop by Primeval Whirl and had a chance to talk to cast members there who gave us some more information on the closure.
We do know that the attraction has been fixed, but it has had a lot of operational issues and has been hard to get Cast Members up to speed.
Primeval Whirl is Now Seasonal
According to cast members we talked to, Primeval Whirl has been officially moved into the "seasonal attraction" category. What exactly does that mean? In official terms, it means that it will only be running during the most busy times of the year (aka: Thanksgiving and Christmas). Besides that, a seasonal attraction doesn't run much.
A quick visit to the Disney World website will confirms that they have labeled it as "Operates Seasonally."
When you do a FastPass+ search throughout beyond January 5, all of the dates tell you that FastPass+ reservations are not available.
Is Primeval Whirl Ever Coming Back?
Obviously the plan is to open it for the holiday rush and potentially other supper busy times of the year in Walt Disney World. However, even during that time, I wouldn't expect it to be open many hours, and possibly even every day with breakdowns likely. They'll probably just run it when they are almost at max capacity for the park and that's it.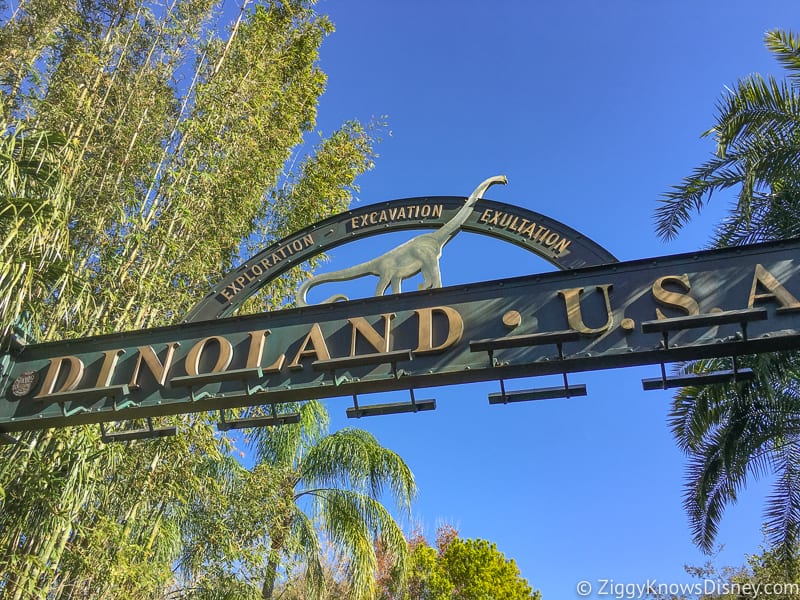 The real question is whether or not Primeval Whirl is actually closing for good. In reality, all this news probably means that Primeval Whirl's days are numbered. Not many attractions in Disney park history have come back from seasonal status to be full season attractions, or at least not for very long, so it doesn't look good for this one either.
Many have speculated the future of the Dinoland USA and potentially getting a re-theme, leaving Primeval Whirl on the chopping block. It is one of the worst-rated attractions on property and I don't think many would shed a tear for it if it did go away.
We obviously don't have any insider info on that, but it wouldn't surprise us if it does go away for good at some point in the next couple of years.
This last-minute refurbishment isn't the only one recently as Astro Orbiter in Disney's Magic Kingdom was also closed suddenly for an extended refurb until mid-September.
Again Disney hasn't officially announced the future plans for Primeval Whirl yet, but we think that if you are hoping to ride it often, you should temper expectations.
Is Primeval Whirl Open?
As of December 30, Yes. However, it is in Seasonal Operation, and won't be open year-round.

Primeval Whirl went down in mid-June and hasn't been regularly open since. It has now been moved into "Seasonal Attraction" status. It will be running during the holiday season until January 5, 2020, when it is closing again.
Stay tuned here at Ziggy Knows Disney for the latest updates on Primeval Whirl, we'll let you know any updates that come along!
Your Thoughts:
I want to know what you think about the Primeval Whirl closure and seasonal status change…
Are you upset it's currently down?
Would you like to see it close permanently and be replaced by a new ride?
Let us know in the comments section below!
If you enjoyed this article, as always I appreciate it if you'd share it with others via social media. I work hard at making this website into a useful resource for you and your family to plan your visit to the Disney Parks and I hope it can help you! Thanks 🙂