Walt Disney World is no open, but should they be? Could they even close down a second time? That is the question many people are wondering in light of the current health crisis barreling down on the State of Florida. With the parks reopened, will it stay that way?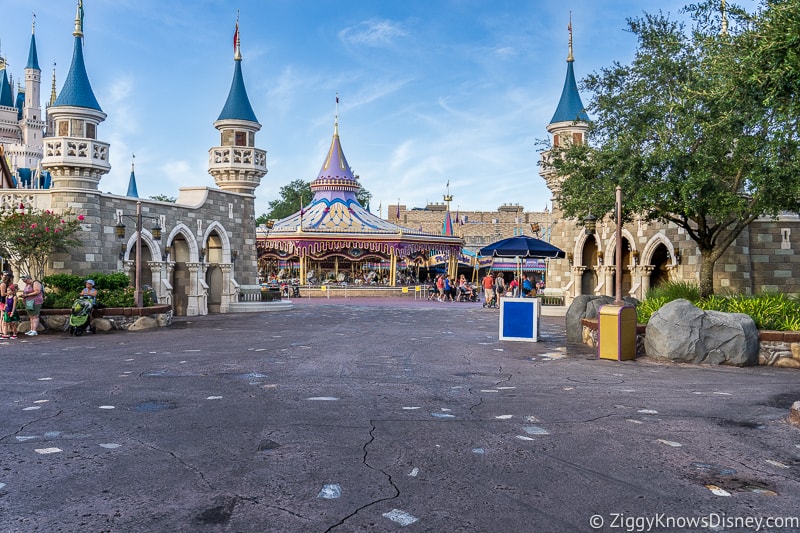 (Updated 7/15/20) – Florida adds another 10,181 new Coronavirus cases today including 453 hospitalizations and 112 deaths.
Despite the number of new cases in the state of Florida over the last few weeks, Orange County Mayor Jerry Demings has again stated his support for Walt Disney World's reopening.
Read more in the NEWS section below…
Right now Disney has reopened all 4 Orlando theme parks: the Magic Kingdom, EPCOT, Hollywood Studios, and the Animal Kingdom.
To get ready for this Disney has spent the last month explaining the dozens of new safety guidelines, guest procedures, attraction schedule, how the dining experience will be different, and not to mention the so-far frustrating Park Pass reservation system.
Thousands of employees have been called back into work to get ready for the guests to come back. Many guests have already visited the Disney Springs, the various DVC Resort hotels on property and now some of the parks.
So after all that would Disney scrap everything re-close the parks?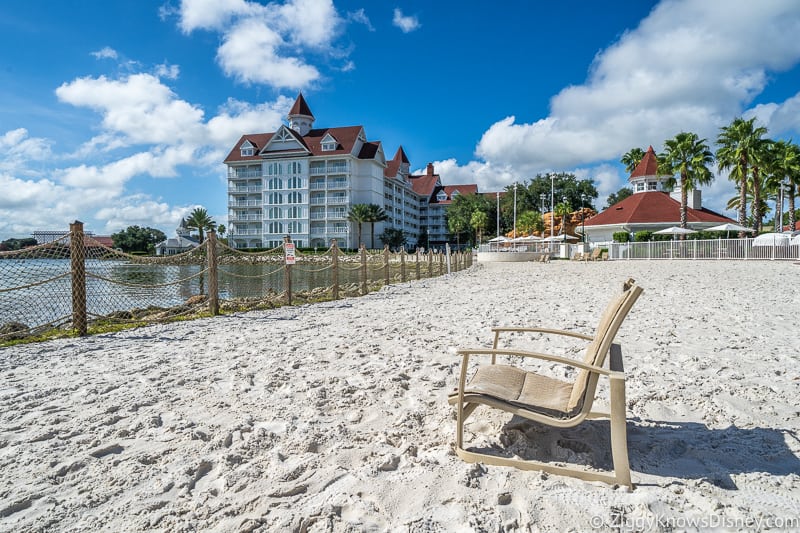 With the reopening of Disneyland now being delayed from the original July 17 date, people were wondering if the same thing would happen to Walt Disney World. Even Hong Kong Disneyland announced it is temporarily closing due to an increase in Coronavirus cases.
In this post, we are going to go over if Disney World might close back down, why they would consider such a move and what the impacts of closing down again would be.
At this point, we don't think it's a guarantee to happen, but with recent events, we can't rule it out and every day leaves just a bit more doubt. We also are not qualified to actually make the decision to keep Disney World closed or reopen and do not envy the decision-makers who have to make that impossible choice.
Make sure to read our Walt Disney World Reopening Guide where we answer all your general questions about what is opening back up with the parks and what you need to do.
Also, if you want the latest updates on the situation, don't forget to sign up for our FREE Weekly E-Mail Newsletter. You can sign up here: Join our E-Mail Newsletter
So let's get into some of the reasons why the reopening might be delayed…
(NEWS 7/15/20): Florida Adds Another 10,181 Coronavirus Cases Yesterday
We've been monitoring the state of the virus in Florida over the last couple of weeks and seeing alarmingly high numbers creeping up with 11,000, 12,000, and now as much as 15,000+ new cases per day.
New COVID-19 numbers have increased dramatically over the past few weeks and yesterday Florida added another 10,181 newly confirmed COVID-19 cases in one day. For a couple of weeks now, the numbers have been skyrocketing.
The scary thing is over the past weeks, Sunday and Monday testing numbers have always been lower than the other days. So with cases this high already on Monday, the upcoming numbers this week will probably be even higher than last week.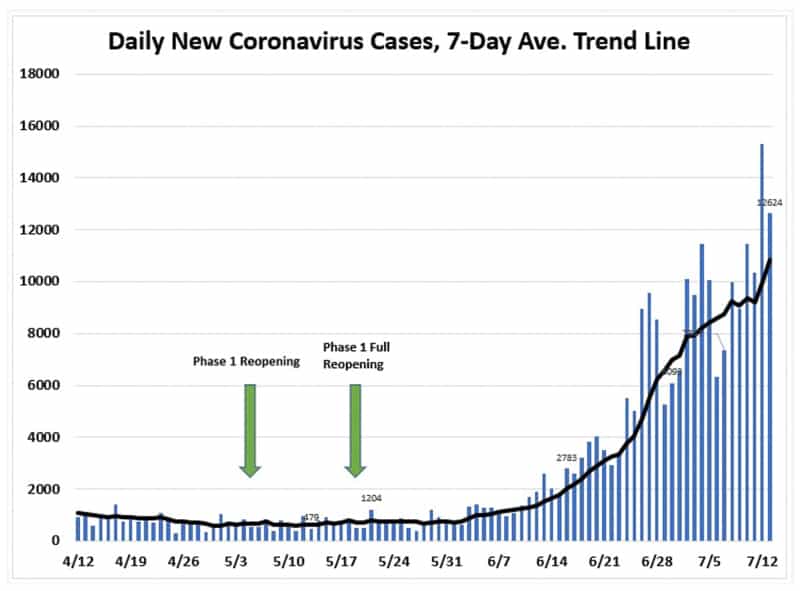 There were also an additional 112 deaths added on Wednesday and an additional 453 hospitalizations, which is an increasing trend and close to a record since the outbreak began.
One of the most worrying numbers is the continued increase in the positivity rate for those tested. In recent days as it has been around 14-16% and yesterday it stayed on course at just around 14%.
Despite the concerning level of new cases, Orange County Mayor Jerry Demings has again stated his support for Walt Disney World's reopening recently. He said:
"if there is one place on planet Earth where we should be successful it would be at Disney. Disney has gone to great lengths to look at all their safety and sanitary protocols and they have instituted proper measures."
Later however, he added: "If we see we are exceeding hospital capacity and if there are any outbreaks associated with Disney then we won't hesitate to ask Disney to reevaluate the reopening."
Because of these alarming numbers, some increased safety measures have been taken throughout the state by various mayors. Many Florida counties closed their beaches for the 4th of July weekend in an attempt to help avoid big crowds from gathering there. Recently we also saw a new order to not permit the consumption of alcohol in bars, forcing many to close.
Miami, which is the hardest-hit area of Florida, has even shut down its dine-in restaurants once again in hopes to slow the spread.
Other businesses in Orlando have already taken steps by closing down again during this height of new cases with Apple closing down more retails stores near Walt Disney World.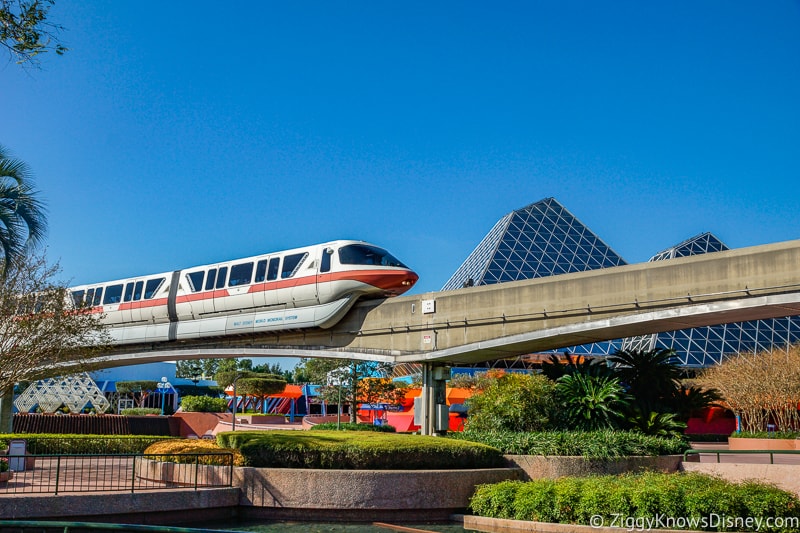 Disney officials have not commented on the situation in the last few days, and reopening plans will go ahead as planned for Walt Disney World, pointing out that the plans have been approved by local officials.
Disney even issued a statement in regards to the Actor's Equity Union requesting a delay in reopening:
"As we reopen our theme parks, we would like to include live stage shows. We have heard from many cast members that they are eager to return; however, the Actors' Equity Association has not agreed to the terms of the recall impacting our ability to invite these cast members back at this time. The health and well-being of our cast members and guests is an important priority for us, and our theme park reopening plan has been approved by county and state officials."
We'll continue to keep a close eye on the situation if any new comments are made. Stay tuned for more…
(NEWS 6/25/20): Actors Equity Union Asks Disney World to Delay the Reopening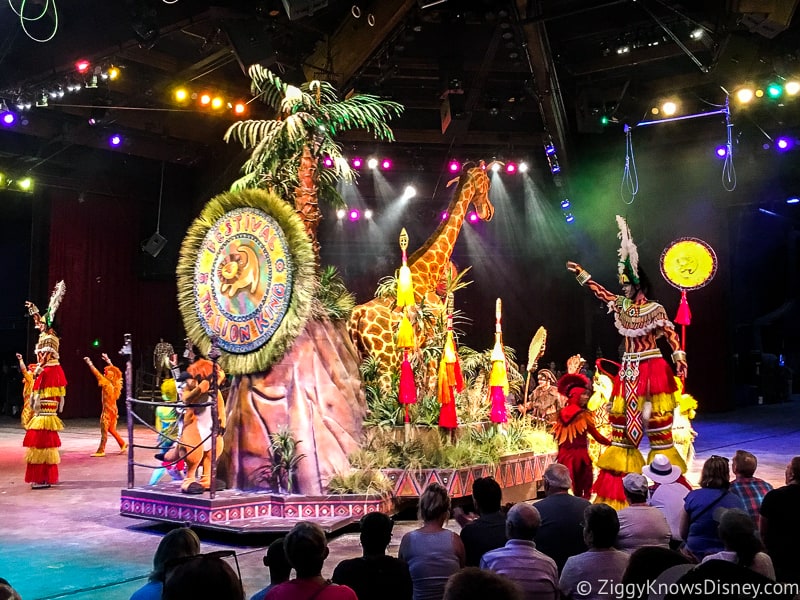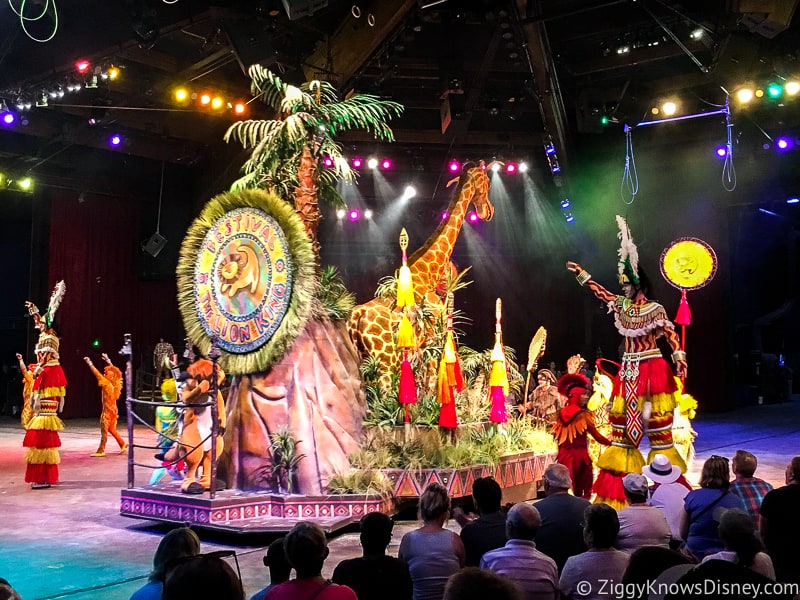 Adding to the list petitions from Cast Members asking Disney World to postpone the reopening is the Actors Equity Union. This union represents many Walt Disney World performers and they to want Disney to delay the reopening.
They said in a recent statement:
"If Disneyland has postponed, it is unclear how Walt Disney World can responsibly move toward reopening when coronavirus cases are much worse in Florida," said Mary McColl, executive director of Actors' Equity Association. "For weeks, we have made it clear to Disney that testing is a fundamental part of maintaining a safe and healthy environment for everyone, from the guests to the cast.
It is deeply disturbing that while coronavirus cases in Florida surge, Disney is refusing to provide regular testing to one of the few groups of workers in the park who by the very nature of their jobs, cannot use personal protective equipment. Now is the time for Disney to pause, focus on the science and put the safety of their actors and stage managers first by making regular testing available."
Read on for more info on if Disney World could actually delay the reopening…
High Infection rate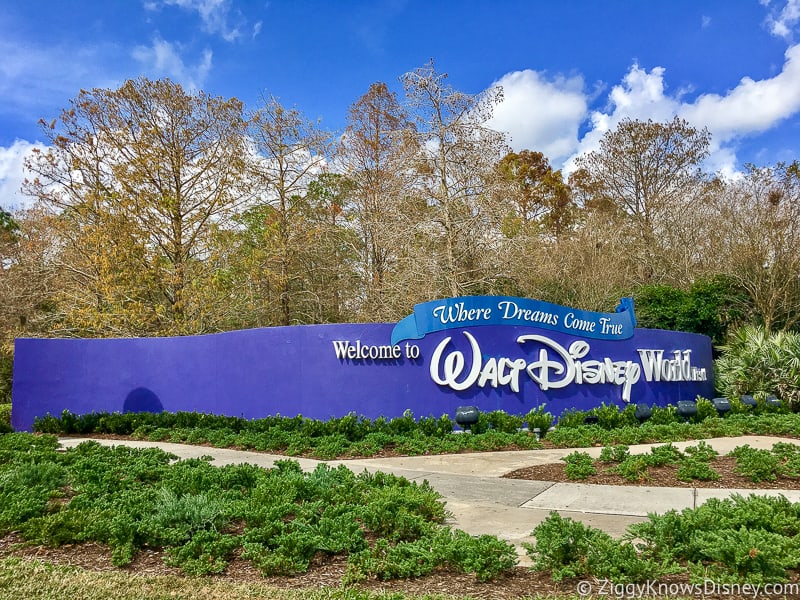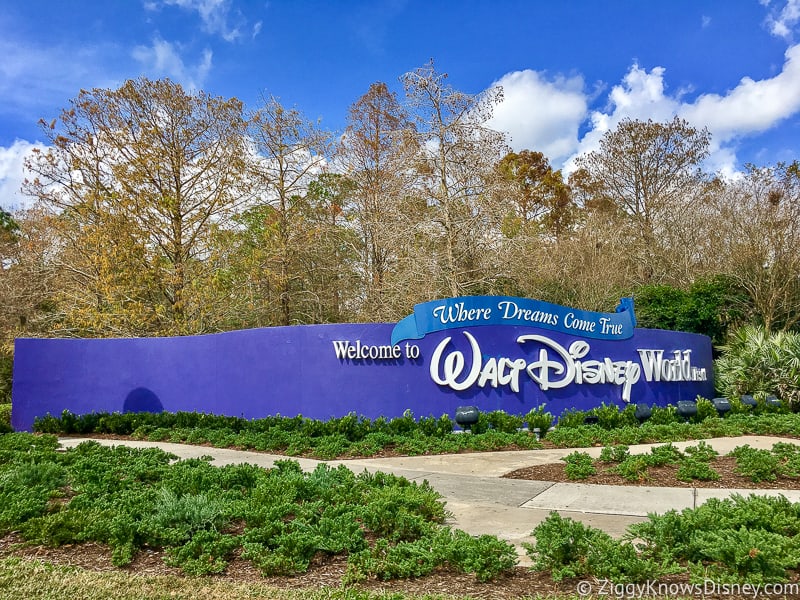 When Disney made the announcement to reopen the Orlando theme parks on May 27, the outlook for Florida was much different than it looks at the moment.
On May 27, Florida had up to that point 52,634 confirmed COVID-19 cases since the beginning of the outbreak. Since that date and as of Wednesday, July 15, that number is now almost 6 times higher at 301,810 statewide.
This latest info comes right after Florida added another 10,181 cases on Wednesday after adding record numbers in recent days. Just last week we saw a huge increase with as many as 15,000+ additional cases daily. Every week Florida keeps breaking records and there are no clear signs things are slowing down.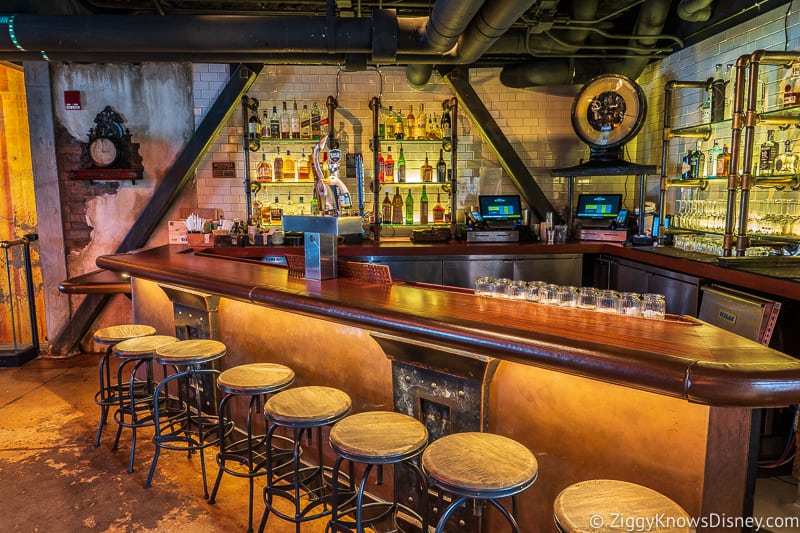 After weeks of blaming increased testing for the recent uptrend in new cases, Florida Ron DeSantis finally admitting that increased testing alone can't be responsible for the record-high numbers. That said, Florida's statewide reopening plan is still in place and there are no plans to change that or give an order to make wearing face masks in public mandatory.
Disney went ahead with the reopening on July 11, but throughout this whole process, it has been extremely cautious. Some of the new guest protocols include requiring face masks in public (except eating or swimming), temperature screening to get inside the parks, hand-washing stations throughout Disney World, and increased sanitization of high traffic areas.
From everything we've seen so far, Disney doesn't want to be careless with their plans, they even decided to open much later than the rest of the Orlando-area theme parks in order to get everything ready before inviting guests back.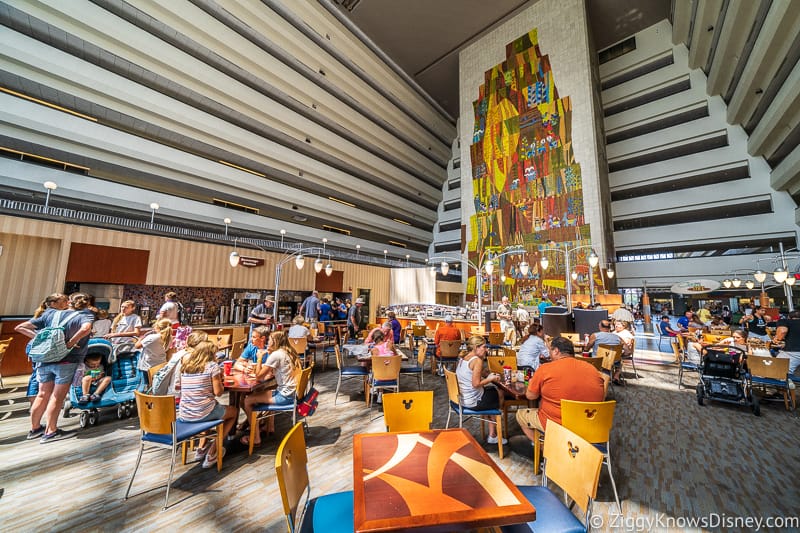 However, Orange County officials have already stated that there are currently no plans to reconsider Walt Disney World's reopening. Orange County Mayor Jerry Demings and Florida Governor Ron DeSantis have weighed in saying that Disney has done an excellent job with the new procedures and they are safe to reopen as planned.
Essentially they are leaving that up to Disney to decide what to do and what situations are safe for guests.
The million-dollar question is "What are Disney executives thinking right now?" Disney has commented recently saying they currently had no plans to postpone the Disney World reopening plans, which so far have gone ahead as scheduled.
The pressure of going ahead with the reopening must have been tremendous and it would almost be impossible to go back now with everything already open and thousands of guests with vacation plans. However, inside the company they absolutely can't be feeling good about the increase in cases in Florida, but what is the limit?
We've seen now up to 15,000+ new cases per day. What if we have a steady increase at that level? What if cases get up to 20,000+ per day? 30,000? There has to be a number where Disney decides they just can't reopen until things get better. I don't know what that number is nor am I qualified to make that decision, but someone is and will have to do it.
It's getting increasingly critical seeing the current situation.
Disney Workers Want to Delay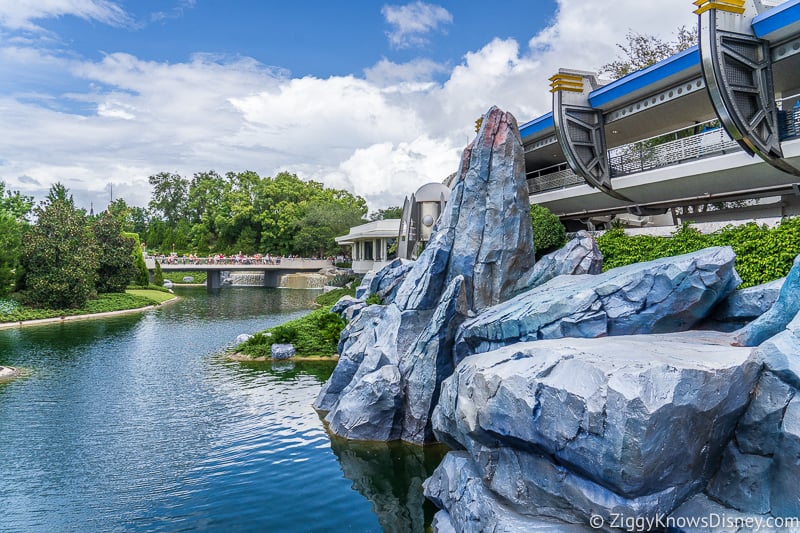 Disney Cast Members who have to go back to work in the parks are not blind to what is happening. Cast Member unions are fighting to put off reopening the Disney Parks over safety concerns and some have started to petition government officials to delay the reopening until conditions get better.
Right now there are more than 10,000 people petitioning due to the increase in cases in Florida. Another group has started a different petition to delay the reopening of Disneyland in Anaheim, California. Over 47,000 people have already signed that one.
Recently, the Actors Equity Union (the union many of the park entertainers belong to), has also called for Disney World to delay its reopening until conditions are better.
One of the key points in all these petitions is that Florida businesses are not following the originally laid-out reopening plans for the state. Theme Parks were allowed to open up once the number of coronavirus cases showed a steady decrease and no evidence of an immediate increase.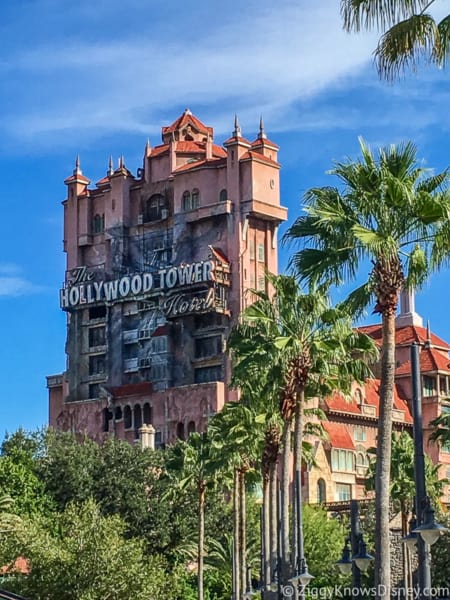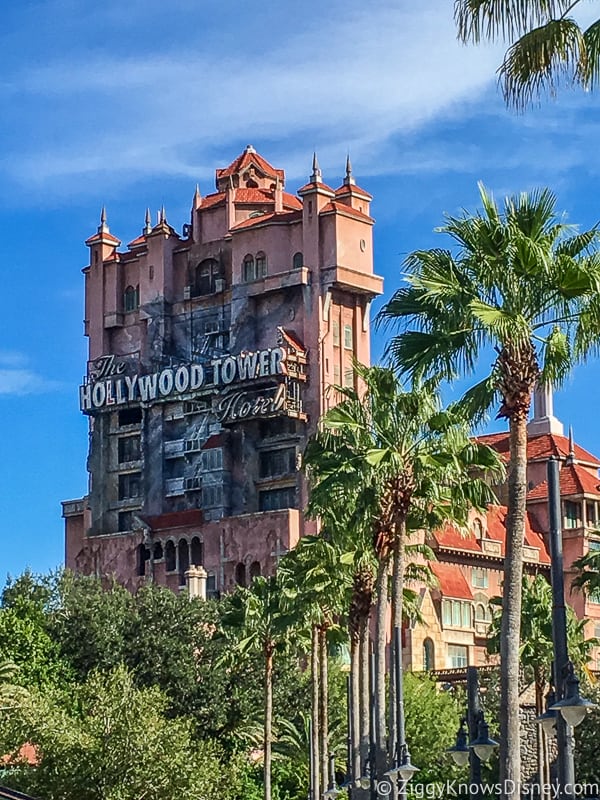 Right now what is happening is the exact opposite and we currently have no idea when Florida will hit its peak, let alone show steady signs of a downward trend. It's obvious that people would wonder "Is Disney World safe to visit?"
Disney has made it clear in statements that it values the safety of its Cast Members and visitors and will not reopen unless it is confident the can adequately protect both groups.
New CEO Bob Chapek told CNN in May "I think what we can say is that we've done everything we can to open up responsibly. Taking the guidance of local health officials, state health officials, national health officials, plus our own well qualified doctors on staff to create an environment to create new operating procedures, to create new policies, to do new training, new standards of hygiene."
Will pushback from Cast Members and increasing confirmed cases be enough to make Disney move?
New Restrictions from Tri-State Area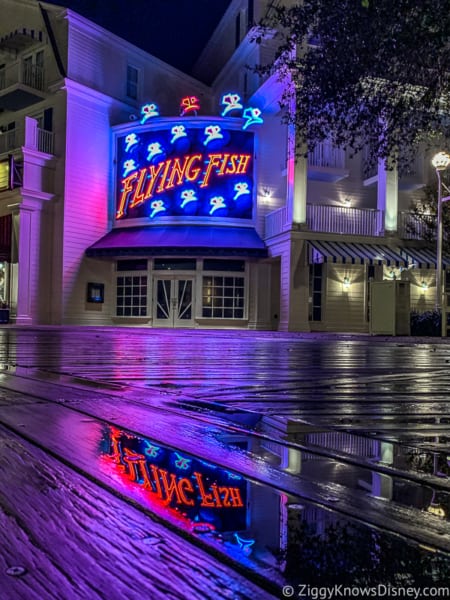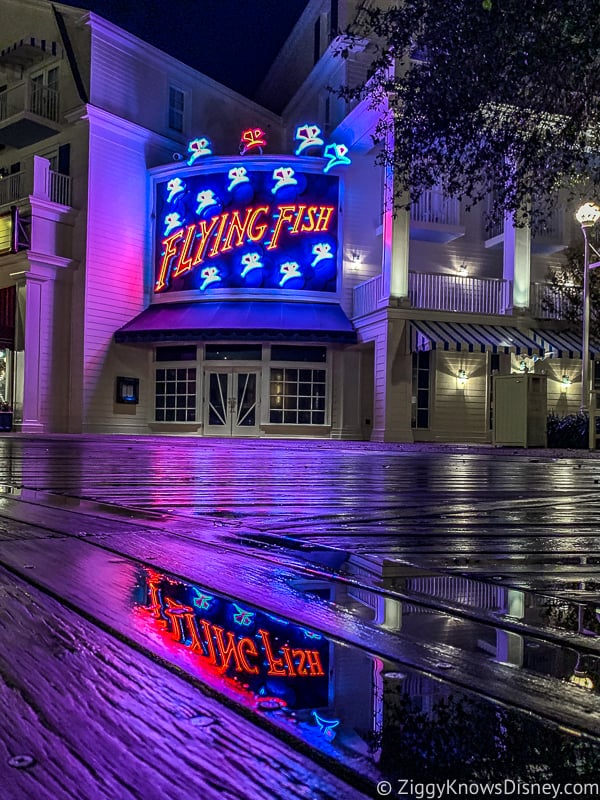 The increase in cases in Florida is now starting to get recognized by other states and has created even more restrictions for travelers.
The Governors from New York, New Jersey, and Connecticut have all just announced that there will be a mandatory 14-day quarantine put in place for anyone coming to those states from Florida and any of the other "high-risk" states.
Additionally, any out-of-state travelers arriving in New York from states that have previously been identified as high-rise (hello Florida), will receive a heft $2,000 fine for failing to identify themselves and give contact information.
Florida on the other hand is still enforcing a 14-day mandatory quarantine for visitors entering Florida from Tri-State area states (New York, Connecticut, and New Jersey).
This is going to create a problem for tourism in Florida, including Walt Disney World, who sees a huge number of guests coming from those states every year. As it currently stands, guests coming from the Trip-State area have to quarantine 14 days in Florida before being allowed to visit Disney World, but now they will also have to stay in quarantine another 14 days once they get back home.
As long as that order is in place, Disney is going to lose out on guests that might have otherwise chosen to visit during the phased reopening period.
Disneyland Reopening Already Delayed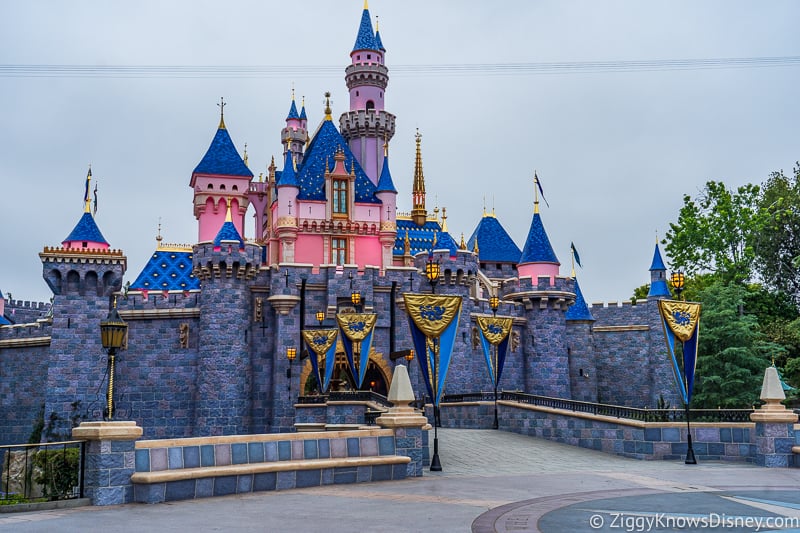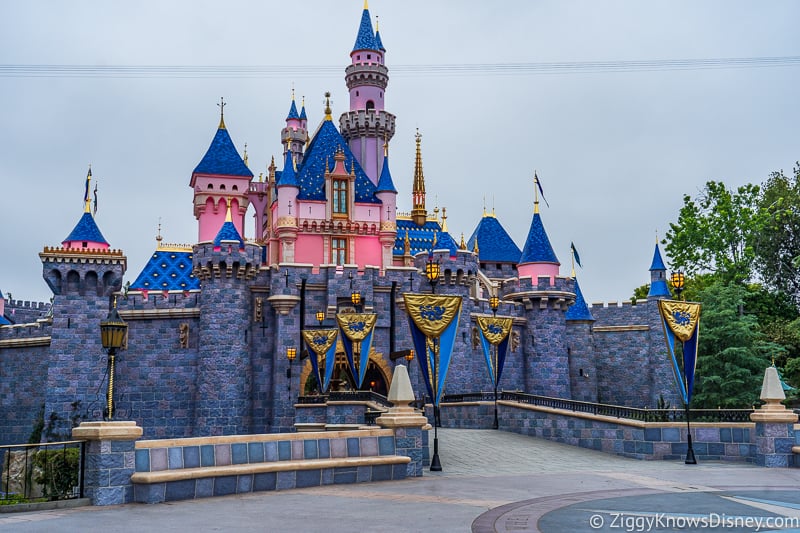 One of the biggest reasons fans are suspicious of Walt Disney World delaying its reopening, is that it has already happened in Disneyland.
In fact, Disneyland has officially postponed the originally planned July 17 opening to a currently unknown date.
Before we assume something similar could automatically happen to Disney World, the situations are a bit different. California like Florida has seen record numbers of new cases over the last weeks and the authorities have decided that they cannot give permission to reopen by July 4 as was originally proposed.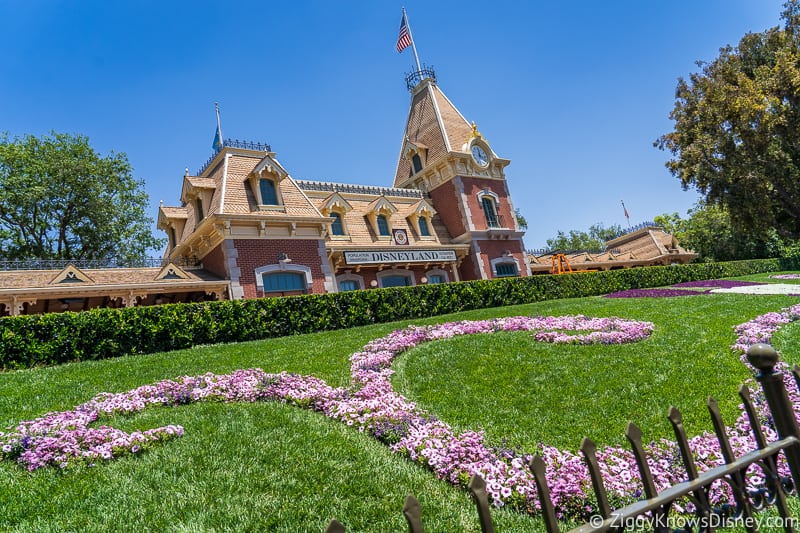 Disneyland obviously needs time to call back its workers, and until they know when they can reopen, there is no way they start calling back thousands of Cast Members to work.
Florida is a different beast as the Governor and the other local authorities there have been extremely aggressive in their reopening plan, so it is unlikely that they will be the ones to force Disney's hand to close.
If Walt Disney World does ever re-close, it will likely have to be because The Walt Disney Company has decided it's in everyone's best interests to wait.
Impact of Closing a Second Time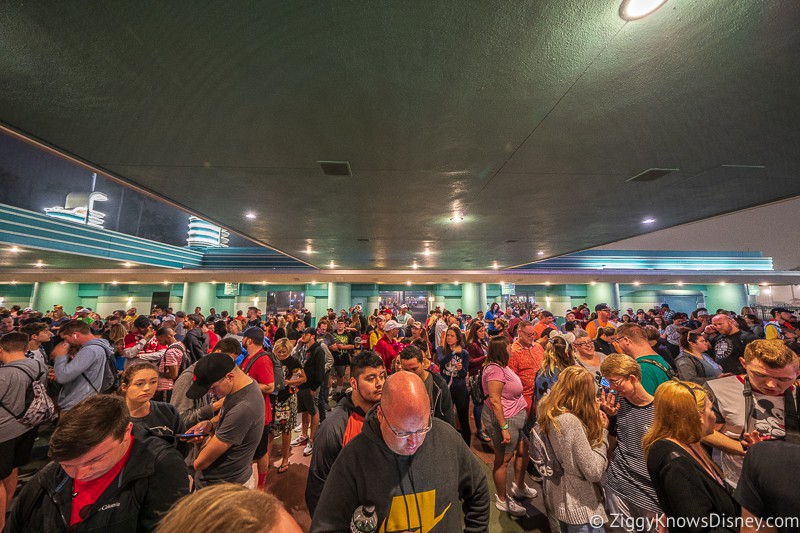 Now, we obviously have no idea what Disney is thinking about all this information. They have to be paying attention to it, but how much it affects their decision process is unknown at this point. We do know that a big motivator is the huge impact it could have on the company if they at this point decide to push back the reopening to a later date.
The few visitors that are scheduling to come in next few months would likely lose their marbles if Disney decides to change their mind at this point and close the parks again.
Logistically it would be a nightmare. Disney just launched its new Park Pass reservation system this week and if guests lose those reservations they just made, the outcry would be tremendous. The system didn't work well as it is the first few days, can you imagine now telling those people who spent 3 hours online to get reservations they are no longer valid? Ouch!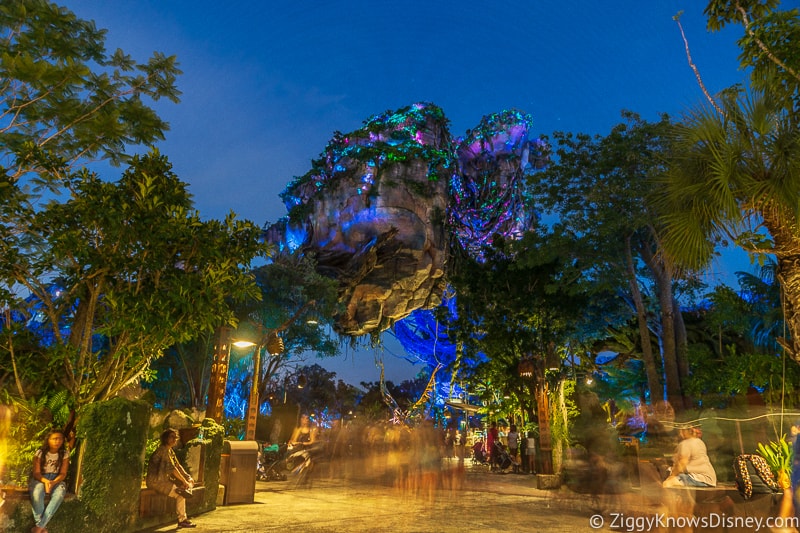 Yes Disney has its group of die-hard fans that go to Walt Disney World at every chance they get, even in the current climate, but they would risk isolating a great number of them by changing it up on them at the last minute like this.
There are already a huge number of guests who refuse to come as long as face masks are required in Disney World, I'm not sure there would be too many people left then with another disappointment. Disney knows this and so the pressure mounting in the Burbank offices right now must be incredibly high.
If they make the wrong decision however in either direction, it could take years to fix.
Summary
As I said, I do not have any personal insider information to whether Disney is considering closing back down the parks or not. My current guess as things stand on July 14, 2020, is that they are closely monitoring the situation, but right now they feel confident in their new set of safety rules for guests and Cast Members alike.
At this moment, even with a massive increase again in cases, I expect things to proceed as planned and Disney will keep the parks open in Walt Disney World, even though Disneyland has been delayed.
That being said, there has to be a great many nervous executives in Disney right now who have to decide between fiscal responsibilities and moral ones. Whatever happens, it will not be an easy one to make.
Who knows, the parks may reopen, and then have to close down again after the fact. During this whole situation since March, things have moved so quickly and are moving so quickly making everything so unpredictable.
There still is the chance the situation in Florida may improve, it will eventually, but how long will it take?
Sign Up For Our Newsletter Today!
Your Thoughts
I want to know what you think about the possibility of Walt Disney World not reopening on time or having to close again…
Do you think it's likely to happen?
When would it be the "smart move" to do so?
Let us know in the comments section below!
If you enjoyed this article, as always I appreciate it if you'd share it with others via social media. I work hard at making this website into a useful resource for you and your family to plan your visit to the Disney Parks and I hope it can help you! Thanks 🙂