When we heard about the rumors about a high-speed train coming to Disney World last year we were thrilled. Well, hang on tight because Disney has now confirmed that they have agreed with Brightline to build a train stop at Walt Disney World!!
In this post, we will share all the details we have so far about this high-speed train project, when it's expected to be finished, and where a stop is coming to in Disney World. We'll also continue to update you as more details come out.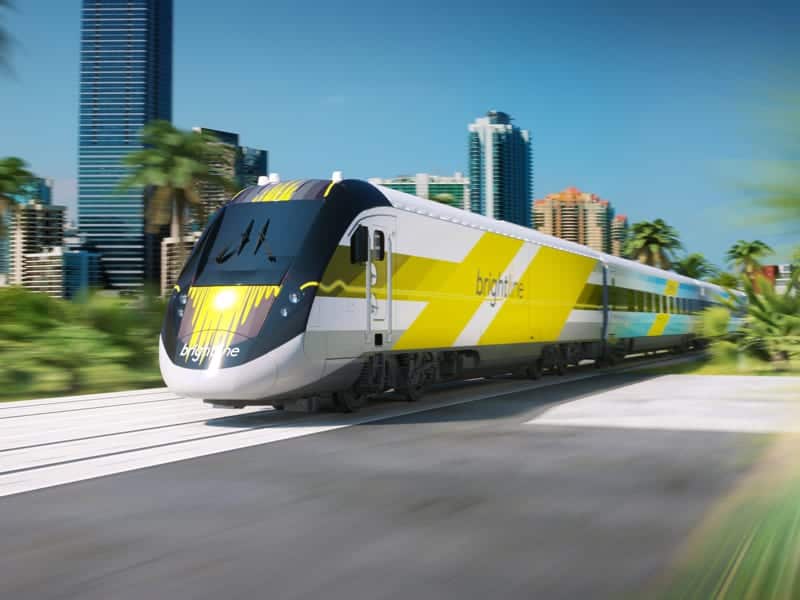 (UPDATE 12/23/20):
Recently Disney and Brightline have agreed to bring high-speed train service to Walt Disney World with a stop at Disney Springs. This will be part of the high-speed line currently under construction that will connect Miami, Fort Lauderdale, West Palm Beach, and Orlando.
In a recent company report, Brightline has announced the goal is to begin bringing passengers to the Walt Disney World Resort in the second half of 2023.
Guests arriving by train at Walt Disney World will disembark at Disney Springs and then be able to take bus transportation to their hotel.
"The station at Disney Springs will provide a fast, convenient and enjoyable alternative to driving or flying for the millions of trips made by guests traveling between South Florida and Orlando to visit the Walt Disney World Resort each year."
At this point, we don't have an exact location of where the train station will be built at Disney Springs, but they did share some insight about the layout of the station.
The lobby will be located on the ground floor, with passenger facilities and the train platform on an upper level.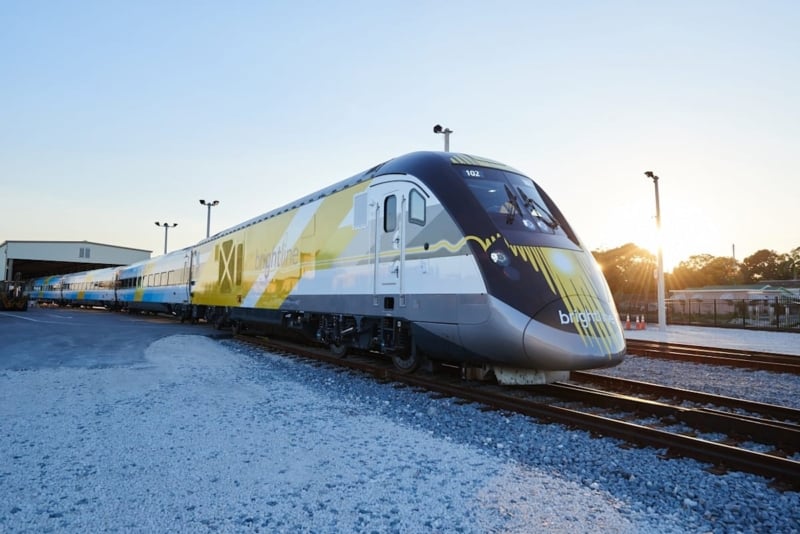 "Brightline will offer a car-free connection to the millions of visitors from around the state and the world who plan to make Walt Disney World Resort part of their vacation plans," said Patrick Goddard, president of Brightline. "Our mission has always been to connect our guests to the people and places that matter, and Walt Disney World Resort is a tremendous example of this."
"We're excited to work with Brightline as they pursue the potential development of a train station at Walt Disney World Resort, a project that would support our local economy and offer a bold, forward-looking transportation solution for our community and guests," said Jeff Vahle, president of Walt Disney World Resort.
With trains running as fast as 125 mph, this will cut down on the time it takes to travel between Orlando and Miami from 4 hours to 3 hours. It will be especially convenient for tourists not wanting to rent a car but needed transportation between these two cities (cruise guests).
The high-speed train line is expected to be open between Miami and Orlando in 2022, though we don't have an exact opening date yet for the stop at Walt Disney World.
Stay tuned for more info soon and continue reading for previous updates on the upcoming project.
(UPDATE 4/16/20): Construction on the Virgin Train USA project is running full steam ahead.
According to Fox 35, construction is continuing on this new train line which connects Miami all the way to Orlando and then Tampa Bay and has even increased in recent weeks.
"We're proceeding and proceeding on schedule," said Michael Cegelis, Virgin Trains Executive Vice President Rail Infrastructure. "We've been able to absorb the impact so far, with the impacts being change in work procedures, change in cleaning procedures, sanitation, change in social distancing."
Virgin has implemented controls to ensure a safe work environment, but the project is still moving forward. The fact that the project covers a space of 168 miles helps because workers do not need to congregate near one another and can work in a spread-out manner.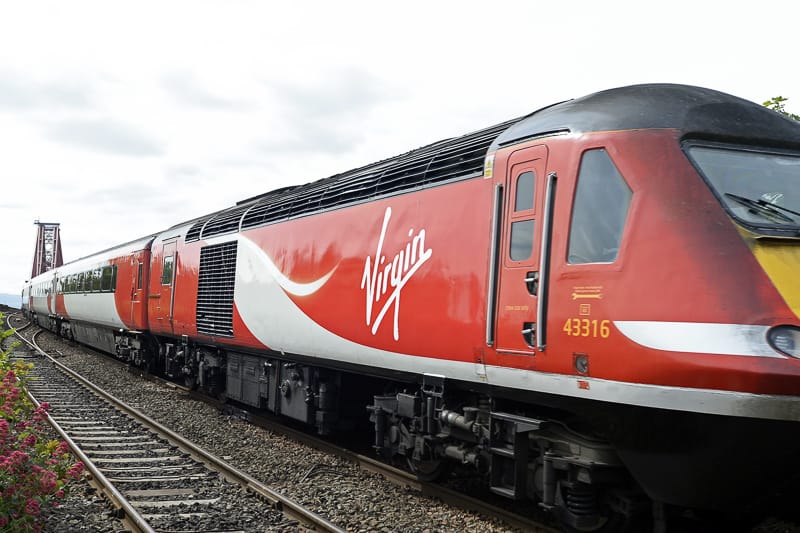 Virgin has confirmed that there are 750 workers on the project at this time, and they've been able to hire some of the many construction workers that recently found themselves out of work.
The project is currently 30% complete and expected to open in 2022. Disney World hasn't commented on the Virgin Train project recently and has not confirmed if a stop is coming to Disney World or not, but it sure would be convenient and give guests another alternative way to arrive on property instead of by plane.
We'll keep you updated on this project so stay tuned for more. In the meantime, keep reading to see some more of the details we had already learned.
(UPDATE 12/17/19): According to the Orlando Sentinel, Virgin Train USA (former Brightline Trains) is continuing their line which runs from Miami to West Palm Beach all the way up to Orlando and Tampa Bay, and talks are continuing for a plan to bring guests right to Disney World!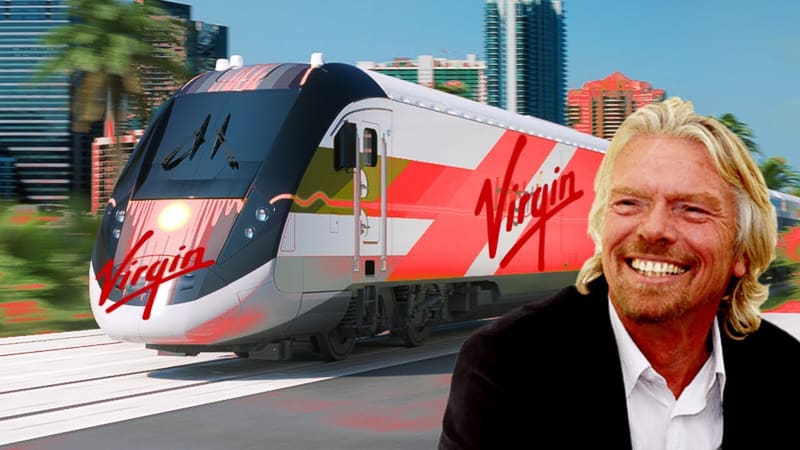 Brightline and Walt Disney Co. officials have both confirmed that there have been "advanced talks" about a station either on or near the vacation capital of the world. According to Michael Cegelis, Virgin's executive vice president for infrastructure, these talks are in a "rather advanced state now."
Disney officials also responded to the statement saying that "Walt Disney World Resort is an obvious choice for a rail station between Orlando International Airport and Tampa. While we have not yet made any definitive commitment, we have mutually agreed to more formally explore developing a train station on our property."
This is great news for fans hoping to see a train connecting Miami to Walt Disney World, and it sounds like this actually might end up happening.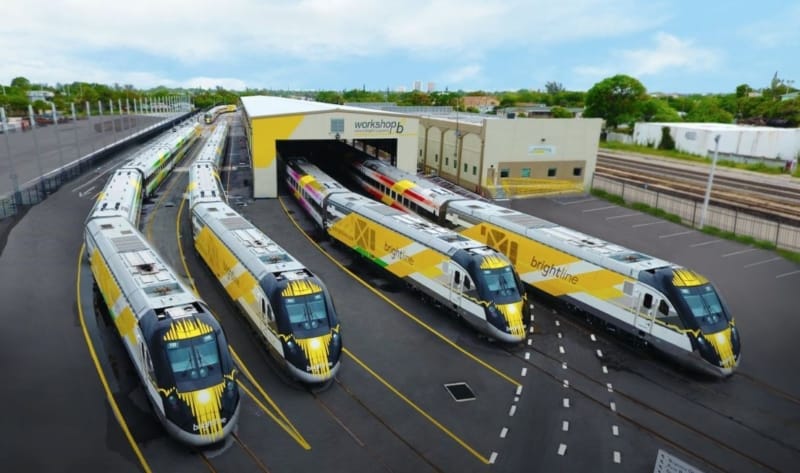 This project has been in the works now for a couple of years, but both sides have been positive the whole way through about getting a deal done.
In previous comments Virgin Trains president Patrick Goddard had this to say:
"It's our expectation to get it done and to build out to Disney. It is entirely conceivable that that can happen within the delivery of the Orlando [airport] station."

He continued: "We've had an excellent relationship with Walt Disney World" and the Walt Disney World station "would integrate with their transportation system, hotels and theme parks."

Virgin Trains president Patrick Goddard
It hasn't yet been decided whether there would only be one station at Walt Disney World, or if any other stations would appear closeby.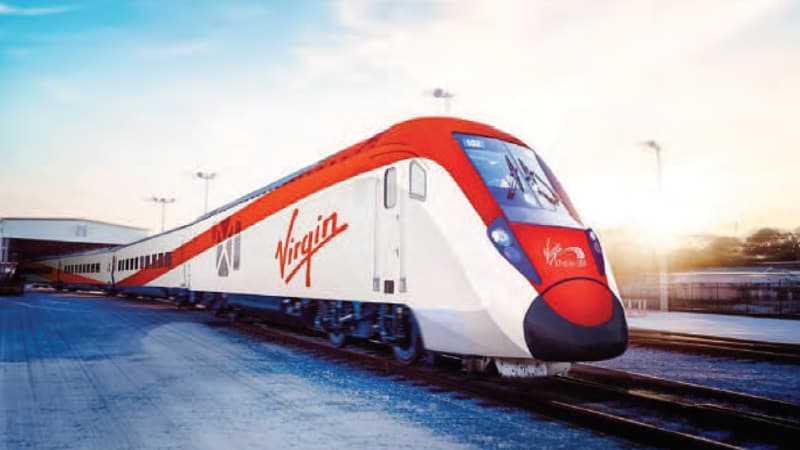 Earlier plans had the 20-mile expansion to Walt Disney World including a stop at the regional commuter-rail SunRail's Meadow Wood Station which currently has no link to MCO.
Even though Virgin has stations in Miami, Fort Lauderdale ad West Palm Beach which are used for a mix of real estate development, the Orlando Airport station is for transportation only, though future systems could be built expanding its foothold.
Virgin Group founder Sir Richard Branson seems like he's a big supporter of the project and is high on Virgin Train USA coming to Orlando, citing that it's an important step for the future of the company:
"Connecting Orlando to Miami is a real dream. It will transform the lives of many people."

Sir Richard Branson

Since the railway line is already planning on connecting to Tampa, a stop in Walt Disney World is right on the way. From Orange County to Tampa the track would follow Interstate 4, with multiple stations being considered.
The track from Miami to Orlando International Airport is expected to be open by 2021/2022 which would be just around the time that the resort will be celebrating its 50th Anniversary, and would be expecting a huge influx of people. We'll have to see if Disney can get a stop put in at Walt Disney World also in that timeframe.
The estimated speeds of the trains will be 125mph which means doing Miami to Orlando will be possible in under 3 hours. That makes for a very convenient and easy ride for anyone going between these two huge Florida tourist spots.
The estimated price from Miami to Orlando would be $73, which seems like a reasonable price, for a three-hour trip.
Overall we are very positive about this development. Walt Disney World is one of the most visited places on Earth, and it would be awesome to have other possibilities for guests to arrive there, especially ones that don't involve driving or keeping a car on property.
A train station isn't 100% sure to happen at this point, but things sure are looking like they are full-speed ahead.
Continue reading below for more of our original thoughts on the project and what it means for visitors to Disney World…
(ORIGINAL STORY): According to the TCPalm, the former Brightline Trains, now Virgin Trains USA, is planning to create a high speed train stop in Walt Disney World as part of their railway expansion project in Florida which right now runs from Miami to West Palm Beach.
However preliminary prospectus for an initial public offering filed Friday have shown plans which would extend the line to the Orlando International Airport, and then all the way to Tampa Bay, stopping of course in Walt Disney World along the way.
Here is the map proposed by Virgin Trains USA: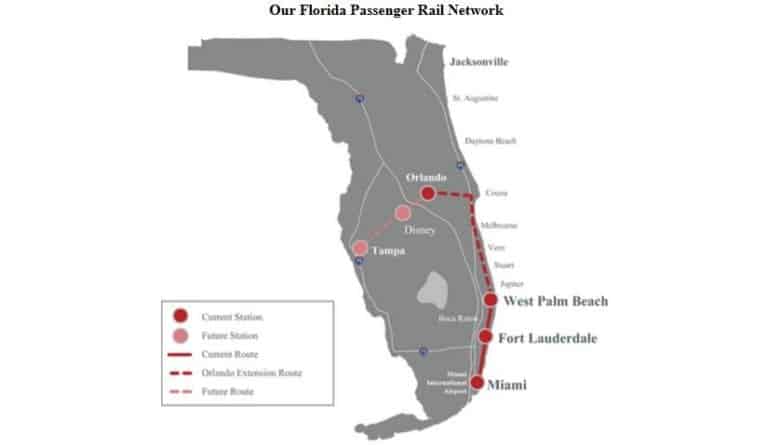 Tourism is huge in both Orlando and Tampa Bay where 100 million people stop annually, and a high speed train line between the two cities makes a lot of sense.
Brightline has recently revealed that it is being re-branded as Virgin Trains USA in partnership with Richard Branson's Virgin Group, who is hoping to gain investors by going public with the news and helping them to build the first line of expansion from West Palm Beach to Orlando.
The line from Miami to the Orlando International Airport would be completed in 2021, with the expansion to Tampa Bay and the resulting stop in Walt Disney World sometime in the 2023/2024 range.
The line to Orlando is expected to cost roughly $4 Billion, but once finished the whole project would result in approximately $700 Million per year in revenue. The estimated price of a ticket from Miami to Orlando would be $73, so continuing to Disney World would be slightly more than that.
This is encouraging news for guests to Walt Disney World because if it happens, it would give them more freedom and choices to travel to destinations around Florida without having to rent a car.
It would be an easy and convenient solution to guests who are going on the Disney Cruise Line out of Miami for example, and then want to spend a few days in Walt Disney World. We did this recently but had to rent a car just for the few hours we were using it and it would have been much easier to just jump on a train instead.
The project isn't official yet as they need to get investors, but if built it could change the way tourists get around Florida and give guests to Walt Disney World more options.
Your Thoughts:
I want to know what you think about a high-speed train stop coming to Walt Disney World…
Do you think this is a good idea?
How much would you pay from Miami to WDW?
Let us know in the comments section below!
If you enjoyed this article, as always I appreciate it if you'd share it with others via social media. I work hard at making this website into a useful resource for you and your family to plan your visit to the Disney Parks and I hope it can help you! Thanks 🙂