Now that the Star Wars: Galactic Starcruiser is finally open, the number one question people want to know is: "Is it worth it?" After all, an experience like this is a dream for any Star Wars fan, but is the Star Wars Hotel worth the $5,000 or $6,000 price tag?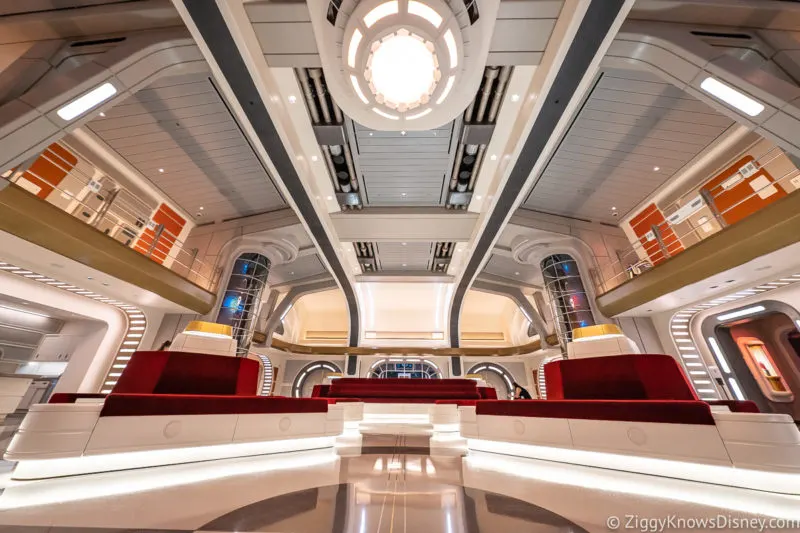 In this post, we are going to give our best answer to whether it's worth it to stay at the Galactic Starcruiser resort. We'll break down how much it costs, why it's so expensive, and the real value of what you are getting for your hard-earned money.
We will also give you a list of alternative theme park or cruise vacations you could take instead of staying at the Star Wars Hotel, and how they compare in value to what you are getting here.
For those of you who want a quick answer to the question "Is it worth the price?", our answer is yes. However, the answer is also no.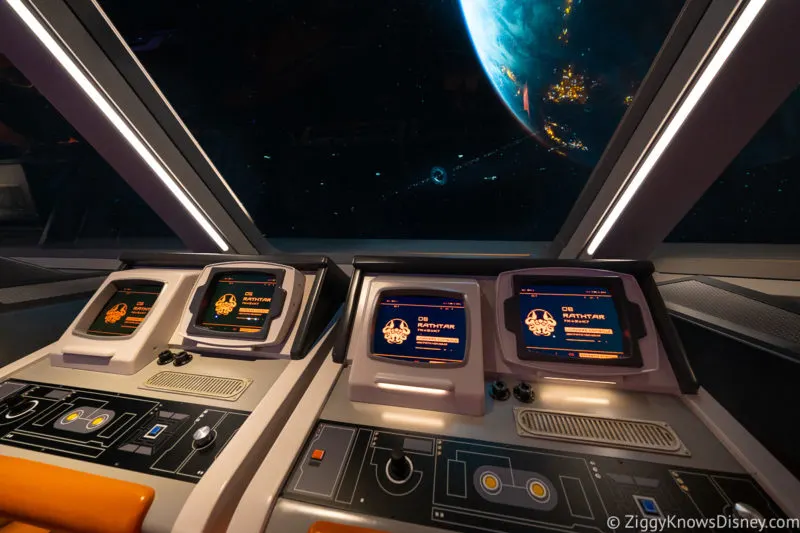 If you thought you could get a simple answer to a loaded question like that, you are sadly mistaken. The situation is much more complicated than a yes or a no. The honest truth is it depends on you and your family.
We understand why it's important. Each family has a limited amount of money they can budget toward vacations each year. Some of them have a much bigger budget than others, but there is eventually a limit.
So when an extremely expensive vacation experience comes along like the Galactic Starcruiser, naturally you want to know if it's something you should spend your money on or not, before blindly handing Disney your credit card.
Since we were fortunate enough to be on the very first Galactic Starcruiser voyage, we want to help you make that decision.
Of course, it would be impossible for us to know everyone's financial situation, personality, and level of Star Wars fandom to be able to make that decision for you. So instead, we are going to share our viewpoint from our experience, and compare that with other vacations you could take instead. That way you will be as informed as possible and be able to make the most informed decision for your family.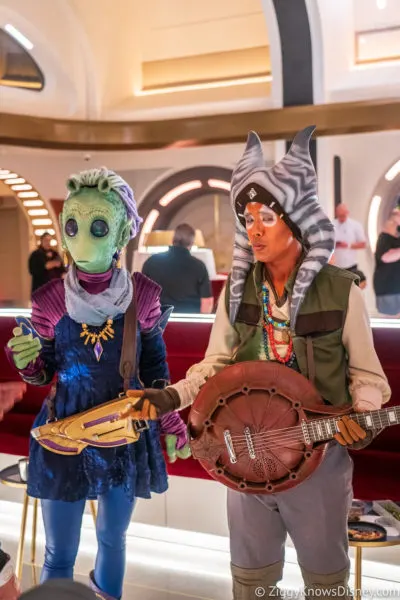 If you haven't already had the chance, we highly recommend reading our Full Guide to Disney's Star Wars: Galactic Starcruiser. There we share everything you could ever want to know about the experience including a complete walkthrough of the hotel, its experiences, and our review of our stay.
Before we get started, here are some other useful links that will help you find out everything you need to know about the Star Wars: Galactic Starcruiser hotel:
Also, don't forget to sign up for our FREE Weekly E-Mail Newsletter. We will update you with any changes to the Galactic Starcruiser, and share the latest Disney vacation planning tips. You can sign up here: Join our E-Mail Newsletter!
How Much Does the Star Wars: Galactic Starcruiser Cost?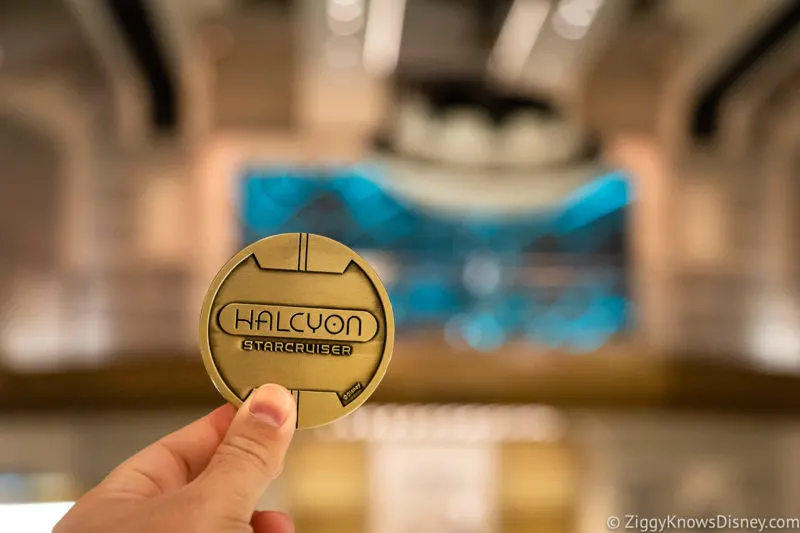 Before you can decide if it's worth it or not, you first need to know how much it costs to stay at the Star Wars Hotel. This isn't an easy answer as there is no set fixed price. Instead, it depends on a variety of factors:
The dates of your stay
How many people in your group
Room type
The pricing aboard the Halcyon is set up similarly to a Disney Cruise. There is a base price for 2 guests, then the price increases for every guest you add after that. The experience is also all-inclusive so you don't have to worry about paying for meals, parking, or your entertainment.
Even still, this is no doubt one of the most expensive trips most people will take in their lives (at least on a per night basis).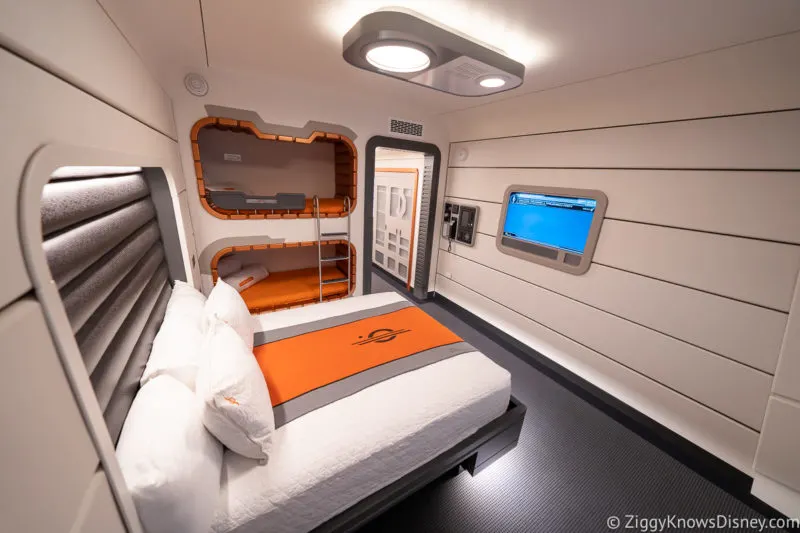 A 2-night, 2-day stay for 2 guests on the Star Wars: Galactic Starcruiser starts at $4,809 for a standard cabin. For 3 guests, the base price increases to $5,299, and 4 guests will cost $5,999.
Keep in mind, that price is for August/September, which is the cheapest time of the year to go to Disney World. That means most of the year you are looking at $5,000+ for two people and $6,000+ for 4 people.
When we stayed at the Star Wars: Galactic Starcruiser we paid a grand total of $5,415.79 for 2 people. That breaks down to $2,707.89 each for 2 nights or $1,353.94 each, per night.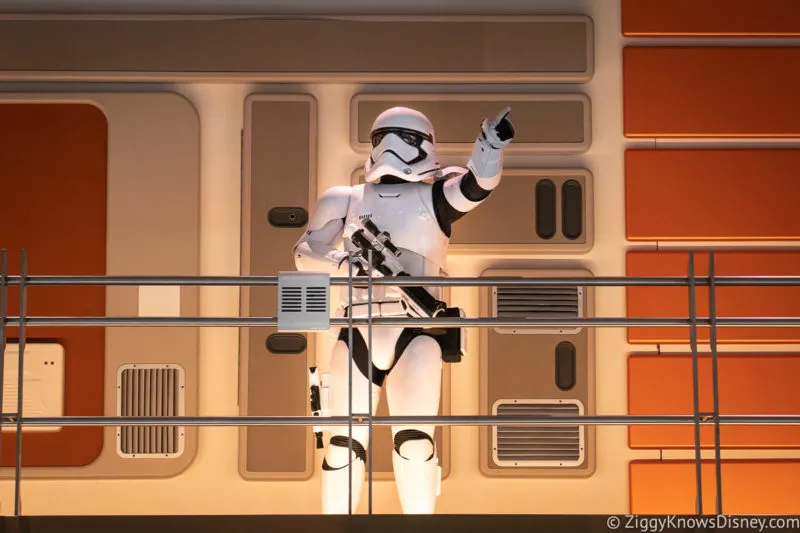 I can honestly say I have never paid that much for a vacation in my life, and I probably won't again for quite some time (although inflation may bring me there sooner rather than later).
If you go at busier times of the year, or if you get one of the bigger rooms, the price goes up from there. So you can see why so many people are concerned about whether or not it's actually worth the sky-high price.
Make sure to read our post on Star Wars: Galactic Starcruiser – Prices and Costs for a complete breakdown.
What Does the Star Wars Hotel Include?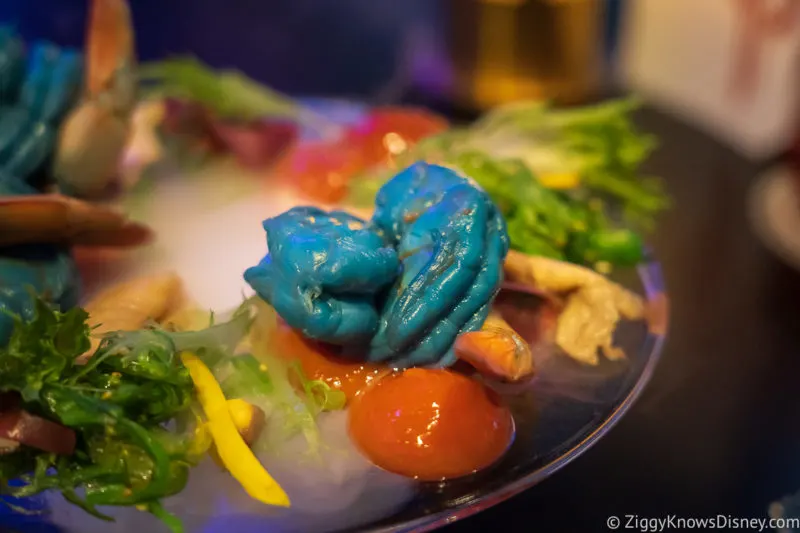 One thing you have to remember is that the Galactic Starcruiser is not just a hotel. It's a complete interactive experience inside a hotel and set up like a cruise. Your meals and entertainment are all taken care of and included in the price.
Here is a list of everything included in a stay on the Star Wars: Galactic Starcruiser:
2-night stay in a cabin or suite
Ongoing, immersive, and interactive entertainment, where choices determine your experience
Food and beverages on the starcruiser (excluding alcoholic and specialty beverages), 6 meals in total.
Admission to Disney's Hollywood Studios for your planetary excursion to Star Wars: Galaxy's Edge for one day, on day two
Valet parking
Exclusive Star Wars: Galactic Starcruiser databand (known on your home planet as a MagicBand)
We've stayed at every resort hotel at Walt Disney World, but never have we been treated this well. Crew members were always asking if we needed anything and went above and behind to help. It was like staying at a true luxury hotel.
What Is Not Included in the Price?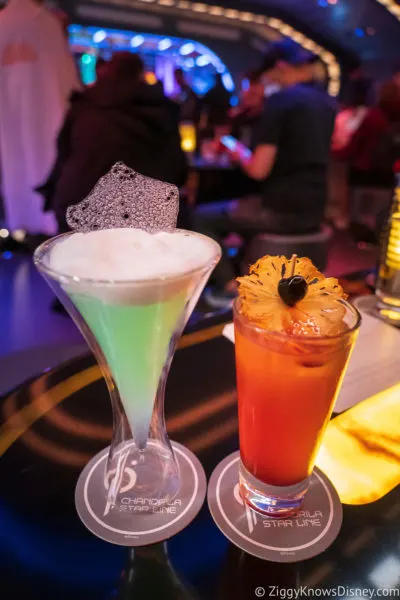 While your stay on the Halcyon Starcruiser is all-inclusive, there are some things that are still not included in the 2-night excursion.
Alcoholic beverages, specialty non-alcoholic drinks, and merchandise are not included in the price and you will have to pay extra for those. Your travel to and from Walt Disney World is also not included so you will either need to drive or take a plane to get there.
Why is the Star Wars Hotel So Expensive?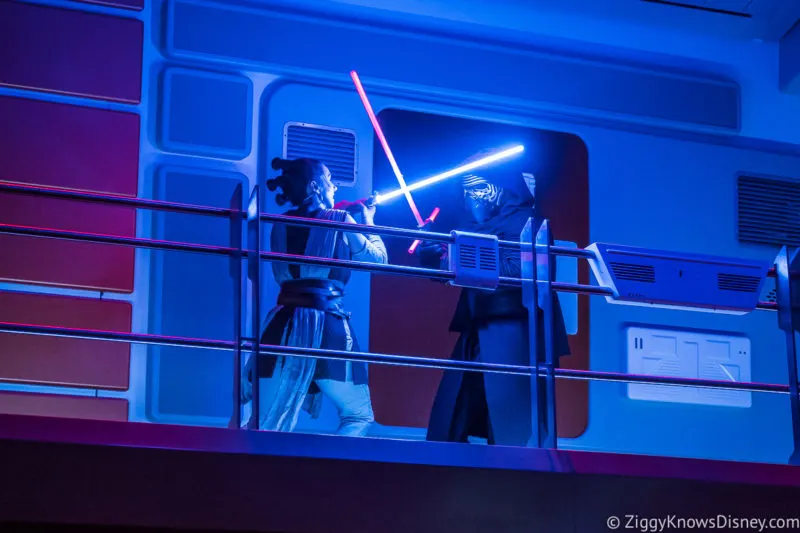 So what is it that makes the Galactic Starcruiser so expensive in the first place? This is a first-of-its-kind experience, something that has never been done on this scale anywhere in the world up to this point.
Disney has plenty of other immersive and themed experiences that can be discovered in lands like Star Wars: Galaxy's Edge, Avengers Campus, Cars Land, and Pandora: The World of Avatar, but nothing has ever been done quite like this.
The best way I can describe it is it's like being inside a Star Wars film and living out your own story in that world. There is a rarity and exclusiveness that comes with that, and guests have to pay for it if they want to experience it.
As much as we complain about the high prices at Disney World, people continue to come. After Hours Events, Dessert Parties, and Park Tickets get more expensive every year, yet the demand never dries up. The Star Wars Hotel offers guests something they can't get anywhere else, and people will pay almost any price for that.
Star Wars Hotel Real Value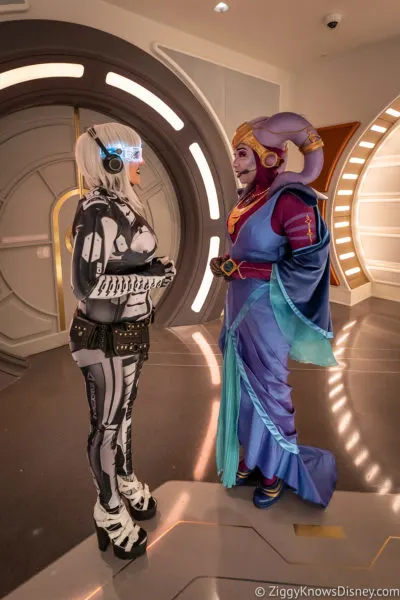 So for everything you get on the Galactic Starcruiser, what is it all worth exactly in real value?
Even though it's not perfect, we took a look at everything included in a Star Wars: Galactic Starcruiser voyage and assigned it a dollar value based on how much it would cost if you paid for it somewhere else in Walt Disney World.
Remember, we are basing this on a Star Wars: Galactic Starcruiser package for 4 guests (3 adults and 1 child) in the off-season (August/September) which has a base price of $5,999 as of this writing.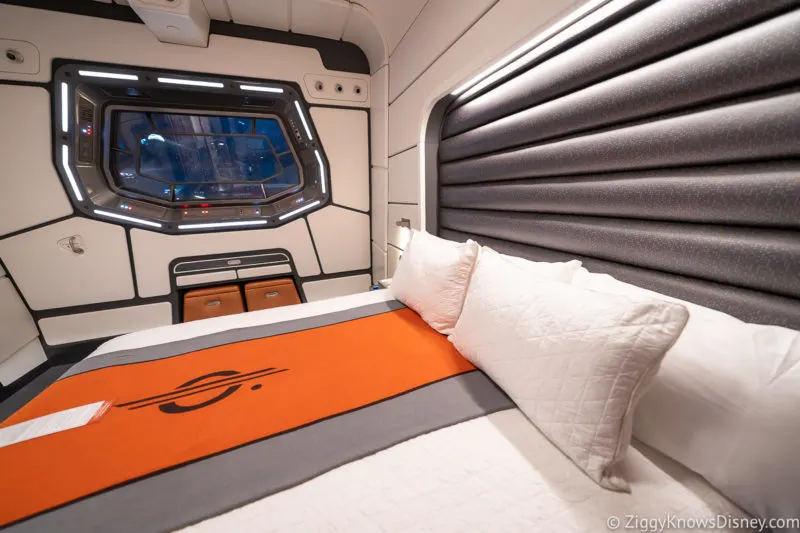 Accommodations 2-Night Stay ($1,822) – We compared 2 nights on the Galactic Starcruiser to 2 nights at Disney's Grand Floridian Resort with a theme park view. The level of theming on the Halcyon is about as immersive as you can get and the Grand Floridian is the best comparison. Both hotel rooms are at September rates on a weeknight.
Admission to Disney's Hollywood Studios and Ongoing Immersive and Interactive Entertainment ($1,008) – We priced this value the same as a 2-Day Disney World Theme Park ticket with no park hopper option for 3 adults and one child during September. A One-Day Ticket is already worked into the price of the voyage, and all the entertainment and activities are at least worth another day's admission, probably more.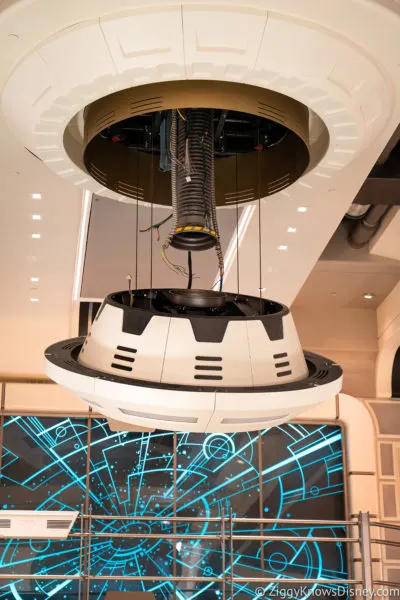 Food and Beverages on the Starcruiser ($1,271) – With a Galactic Starcruiser voyage you get 6 meals included per guest (2 Breakfasts, 2 Lunches, and 2 Dinners). All three of them are all-you-can-eat dining experiences. We calculated our prices based on 3 adults and 1 child.
For Breakfast, we valued it like the buffet at Boma's over at Disney's Animal Kingdom Lodge. That came out to $35 per adult and $21 per child. When you add tax and tip (which are already included in the cost of the starcruiser) and multiply by 2 days you get a total value of $318.
For Lunch, we rated one meal as a buffet similar to Crystal Palace at Disney's Magic Kingdom which for 4 people came to $207. Our second lunch was the value of quick service meals for 4 at Docking Bay 7 which came to roughly $80 (even though we ate a buffet on the Starcruiser which would cost more).
The value for Dinner at Crown of Corellia Dining Room was comparable to Be Our Guest which is $67 per adult and $39 per child, multiplied by 2 nights comes to a total of $560 after tax and tip.
The Starcruiser also included free snacks, with especially delicious ones in the Sublight Lounge. We estimated a family of 4 visiting Disney World would have one ice cream snack (Mickey's Ice Cream Bar or Dole Whip) which is roughly $6.00 each, plus one savory snack like a Mickey's Pretzel which comes in at $7.25 each, per day which is $106.
If you add all those meals and snacks together you get a combined value of $1,017 on the Starcruiser for 2 days, which is a pretty decent savings.
Valet Parking ($66) – If you have a car and use valet parking for 2 nights it will come out to about a $66 value.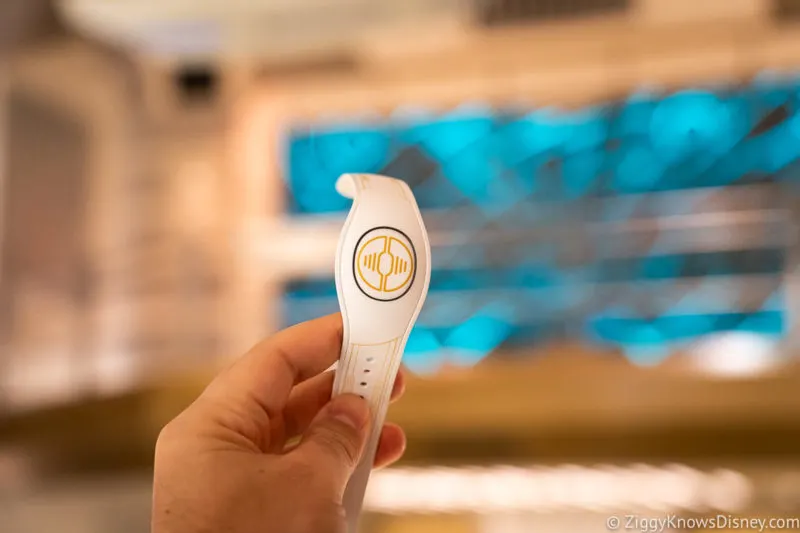 4 Exclusive Star Wars: Galactic Starcruiser MagicBands ($160) – It's not common for limited edition MagicBands to cost $39.99 each or more depending on the model. The MagicBands on the Halcyon are only available on the ship and are easily worth $40 each.
Total Value = $4,327 – So when you add all these things together you get a "real value" of $4,327. While $4,300+ is a ton of money, keep in mind a Galactic Starcruiser package will cost you at least $5,999, which is $2,000 more than what we are getting in actual value.
If we were answering your question about if the Star Wars Hotel is worth it on a strictly dollars and cents basis, the clear answer is no. However, that is not what we are doing. As we mentioned before, the exclusivity, immersion, and overall "magic" feeling you get when staying here is something that cannot be measured simply by money, and it goes deeper than that.
What Could You Do Instead of the Galactic Starcruiser?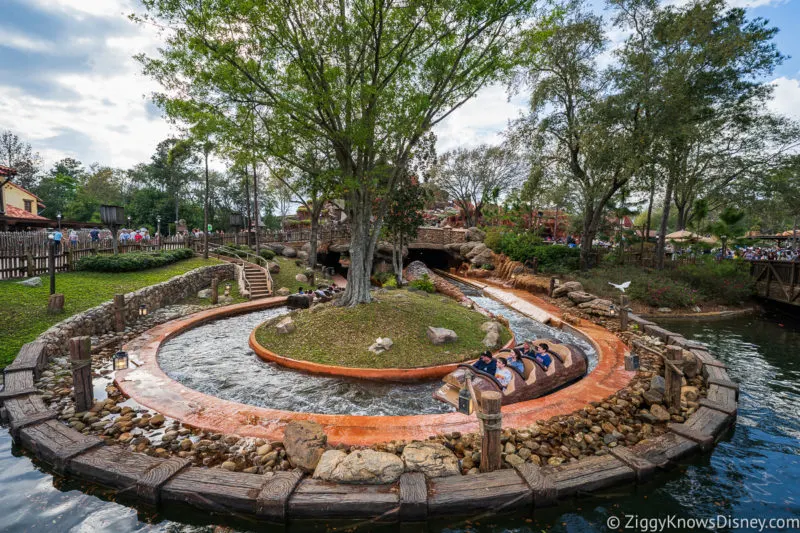 One huge part of deciding whether the Star Wars: Galactic Starcruiser is "worth it" is comparing it to other vacations you could take instead. We've come up with a list of other Disney and real-world vacations you could choose when spending approximately $5,000 – $6,000 (the price of a stay at the Star Wars Hotel).
Keep in mind, these are just examples and the prices for the various destinations are approximate. There are a ton of factors that will determine the costs like travel dates, airfare, discounts, dining choices in each location, tours, and other extras that can be added in. It would be impossible for us to know each of these for everyone reading this post, so remember they are just estimations.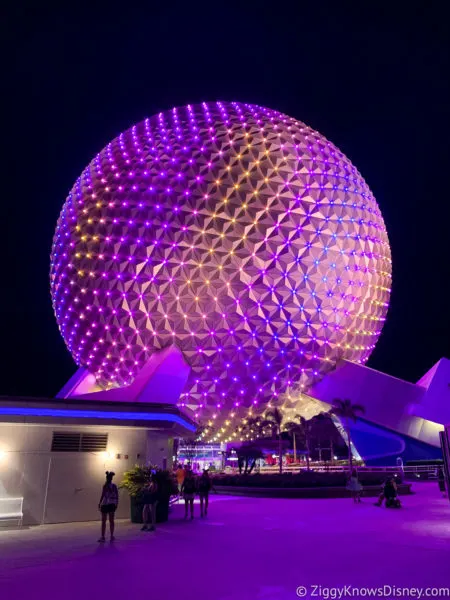 While we will offer our opinion for each one, your tastes may differ completely from us and you may prefer totally different types of vacations, or what you view as important could be different. Also, whether or not you have done these vacations already or if it would be your first time, will play a big part in deciding for or against the Galactic Starcruiser in comparison.
For example, if you've been to Walt Disney World 30 times in your life, it won't count nearly as much as someone who has never been before.
Let's see some examples of what you could do instead of the Galactic Starcruiser…
Walt Disney World Value or Moderate Resort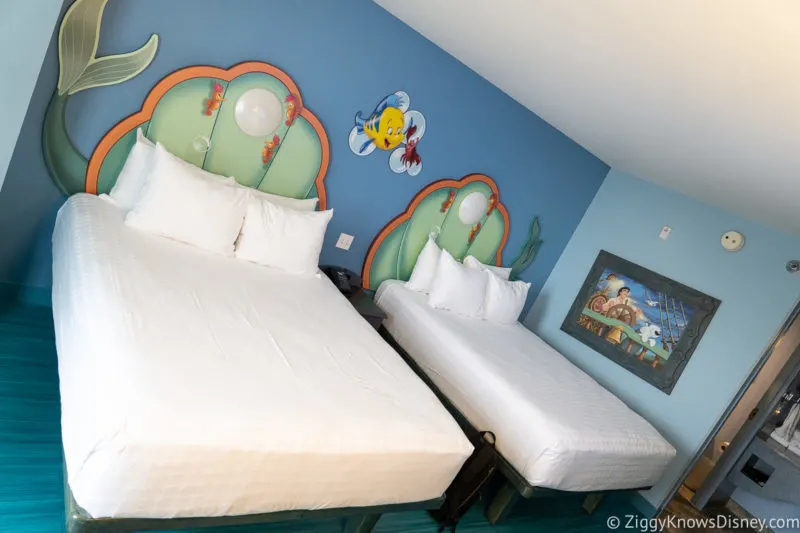 When staying at Walt Disney World, you can choose from Value, Moderate, or Deluxe accommodations, each with varying room sizes, amenities, and the overall quality of the resort. Value Resorts are the most economical, followed by Moderate, and Deluxe naturally being the most expensive.
For many families traveling to Walt Disney World, staying at a Value or Moderate resort is the best choice for their budget and gets them the best bang for their buck. So if you are trying to decide between the Star Wars Hotel or staying at a Value or Moderate Resort, what is the difference?
When we wrote our article on "How much does it cost to go to Disney World?", we broke down the average current prices of a trip for 4 people going to Walt Disney World for 6 days/5 nights as the following:
Value Resort (Disney's Pop Century Resort) – $5,369 ($1,073.80 per night)
Moderate Resort (Disney's Caribbean Beach Resort) – $6,299.98 ($1,260 per night)
Those prices include park tickets, hotel, food, airfare, and even some shopping money. (These prices are going to be much lower for 2 guests.)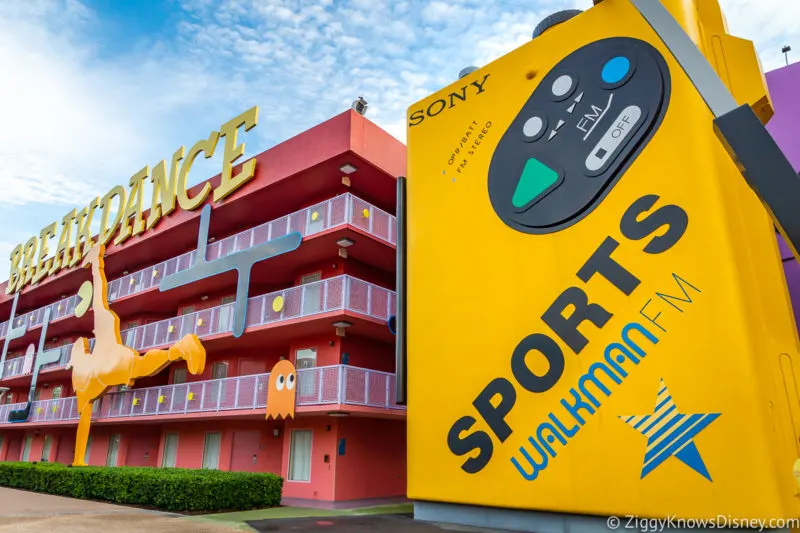 So if we are comparing either of these trips to a voyage on the Galactic Starcruiser, you can get a much better value staying at a regular Disney World Resort hotel.
Just on a per night basis for 4 people, a Value Resort will cost $1,073 and a Moderate $1,260. Compare that to the Galactic Starcruiser which is a minimum of $3,000 per night for 4 guests.
What makes it even a better value is that both of the Disney World hotel prices listed above include airfare for 4 people, something that is definitely not included in the price of the Starcruiser package. We value that at approximately $800-$1000, which is a huge vote in favor of staying at a Disney resort.
If you take out the cost of airfare for the Disney Resort to make a fair comparison to the Starcruiser, you are getting a $873 or $1,060 value for each resort type per night.
That means you can stay at a Value Resort for 7 nights and pay the same as a 2-night stay at the Star Wars Hotel. Or you can also choose to stay at a Moderate Resort for 5 nights for the same price.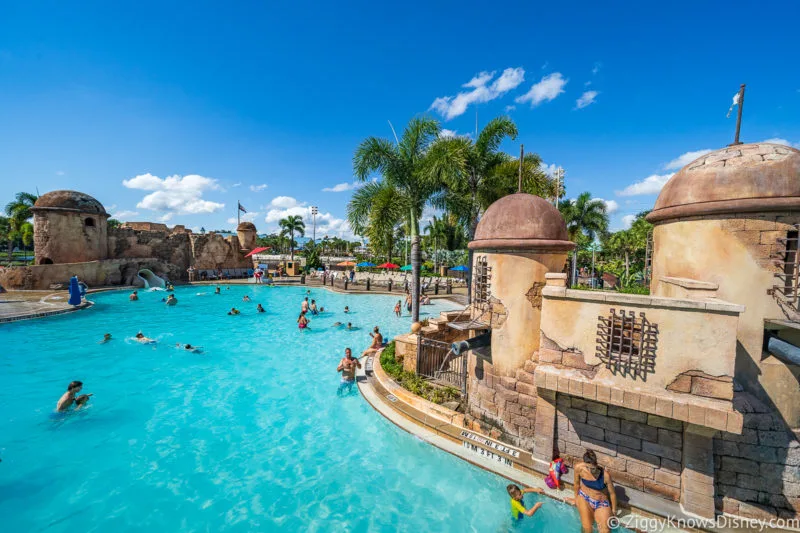 What makes the difference here is if you are a first-time visitor to Walt Disney World or not. If you are planning a Disney World vacation for the first time, that to me is a better experience than staying at the Star Wars Hotel for only 2 days.
Bringing your family to Walt Disney World is a rite of passage, and if you have never done it we think you should do that first, instead of dropping $5,000 or $6,000 on a 2-Day vacation.
We admit that the Galactic Starcruiser is a more consistent experience over the traditional Disney World vacation of visiting the theme parks, especially in the last couple of years when it has pretty much been turned upside-down with all the changes.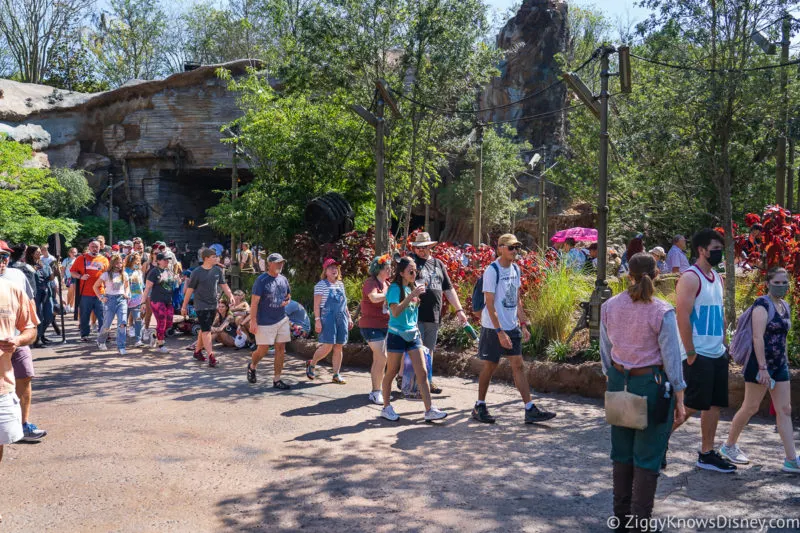 Also, until Disney World gets its crowd issues under control, it's a risky proposition to recommend a first-timer to visit. The overall guest sentiment at Disney World has fallen recently with a concentration on confusing procedures and long wait times just about for everything you do.
I'm not worried about guests not being satisfied with the Galactic Starcruiser as the whole experience is smooth, service unbeatable, and overall magical.
Still, if you are a good planner, it's hard to argue the strict value of a Disney World Resort over the Star Wars Hotel.
On the other hand, if you are a Disney veteran and have been 10-20+ times, I would recommend doing the Star Wars Hotel instead (as long as you are a Star Wars fan). After that many visits, it's still a great time, but in my opinion, it's worth trying something new instead of the same-old, same-old, and Walt Disney World will always be there the next year waiting for you.
Disney World Deluxe Resort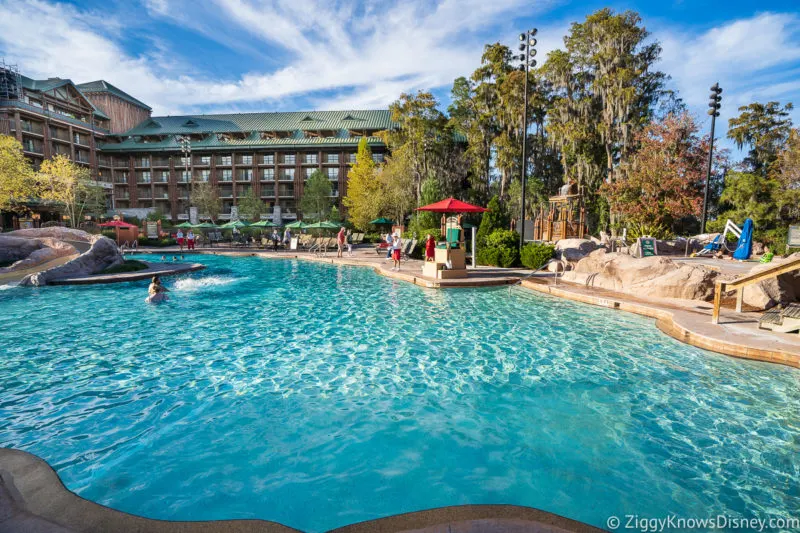 Comparing the Star Wars Hotel to a Deluxe Resort at Walt Disney World is a little different than a Value or Moderate. Yes, it's cheaper on a per night basis over the Galactic Starcruiser, but not by that much depending on which resort you choose.
For example, a 5-Night stay at Disney's Wilderness Lodge for 2 guests will cost approximately $5,931, again, including park tickets, hotel, food, airfare, and some shopping money. That breaks down to $1,186 per night and roughly the same total price as the Star Wars Hotel.
A 5-Night stay there for 4 guests comes out to $8,471.88 or $1,694 per night. However, if you compare it to the $6,000 price tag of the Starcruiser you're getting 5 nights instead of 2.
However, as much as we love Disney's Wilderness Lodge, it doesn't compare in the overall accommodations as what you find on the Galactic Starcruiser. The best comparison for Deluxe Resorts would be Disney's Grand Floridian Resort but staying there ups the price significantly.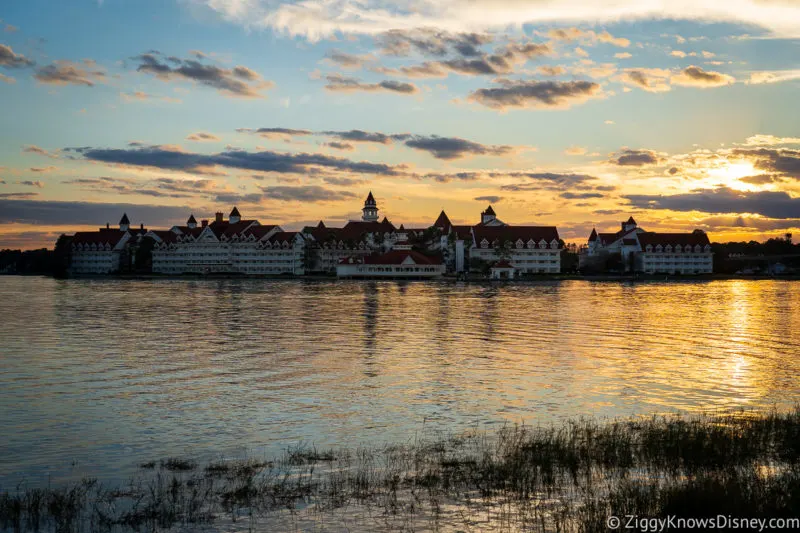 5 nights at the Grand Floridian Resort for 2 guests in a theme park view room is about $8,046 ($1,609 per night) and for 4 guests it's $10,586 ($2,117 per night). That drops some without airfare, but you get the idea.
In these cases, staying at the Grand Floridian Resort will get you 3-4 nights for the same price it costs you to stay at the Star Wars Hotel for 2.
I think what it comes down to in this case is what type of trip are you looking for. There is no doubt that staying at the Grand Floridian Resort is a much more relaxing experience than the Galactic Starcruiser where you are constantly on the go.
However, we would tend to go in this case with the Star Wars: Galactic Starcruiser. The trip is shorter, but you are getting a much more personalized experience tailored to you, rather than a generic Disney World experience at Deluxe Resort, which in the end isn't really all that luxurious.
Disney Cruise Line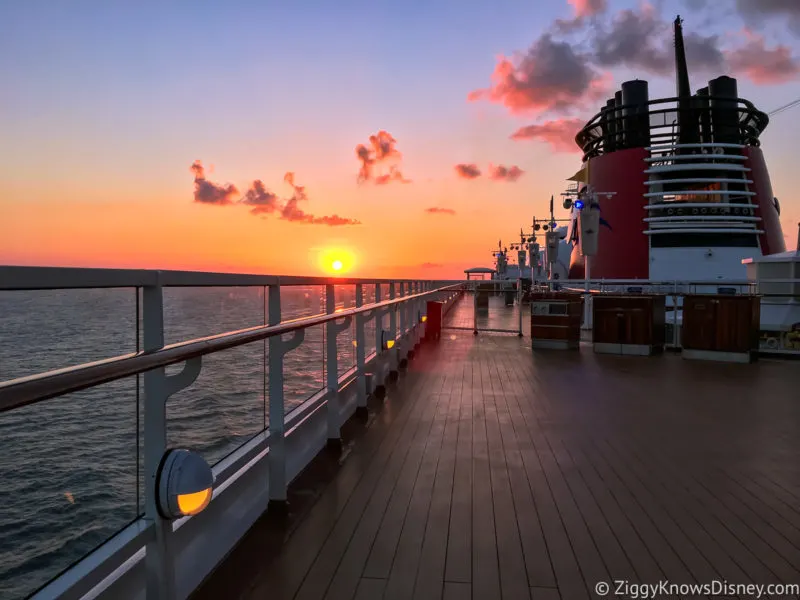 Since the Star Wars: Galactic Starcruiser is often compared to a cruise, we thought it would be a good idea to directly compare it to a voyage on the Disney Cruise Line.
For the same price or much less, you can choose from a variety of itineraries on any of the Disney Cruise Line ships (including the new Disney Wish), and for a vacation that is longer than what you get at the Galactic Starcruiser.
For example, in September a 2-person, 7-night stay on the Disney Fantasy with an itinerary in the Eastern Caribbean and an Oceanview room costs $3,427.
When compared to a standard cabin on the Halcyon Starcruiser that costs $4,809, it's a savings of $1,382 for a vacation that's more than 3-times as long as the Star Wars Hotel.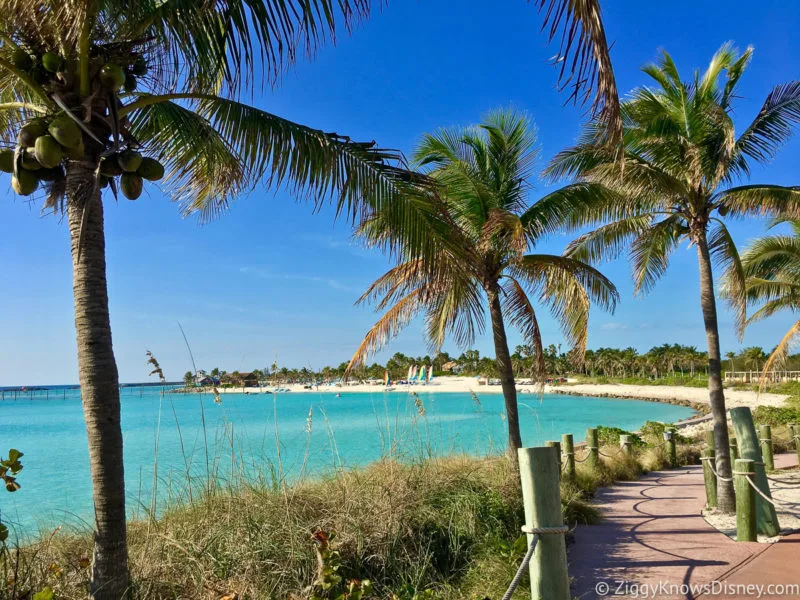 If you are traveling in a group of 4 guests, that 7-night stay on the Disney Fantasy with an itinerary in the Eastern Caribbean and an Oceanview room costs $5,569. That is basically the same price as a 4-guest stay on the Starcruiser, but again with a vacation that is 3 times as long.
If you live nearby and have a flexible schedule, you can get a deal on a last-minute Disney Cruise for even less than the above-listed prices, swinging the pendulum even more in that direction.
If you aren't a huge fan of the Caribbean, an Alaskan Cruise is another amazing experience that you can consider.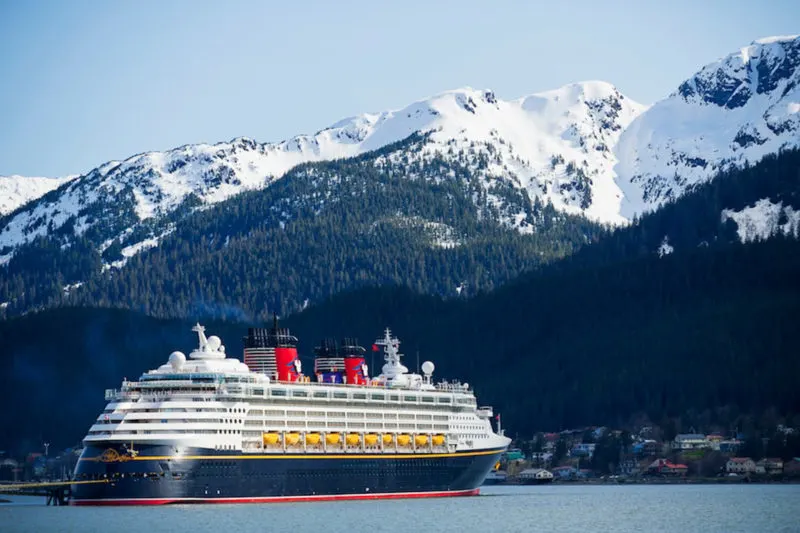 For example, in June a 2-person, 7-night Alaskan Cruiser on the Disney Wonder with an Inside room costs $4,359. That's a savings of about $500 over the Starcruiser.
The same itinerary for 4 guests starts at $7,542, which puts you just over $1,000 more what the Star Wars Hotel costs. However, both of these are 7 nights in comparison to the 2 for the Starcruiser.
If we had to choose between either the Caribbean or the Alaskan Cruise itineraries, it's a no-brainer to us. We would choose either of those over the Star War: Galactic Starcruiser any day of the week.
While the Star Wars Hotel is amazing, in this case, it doesn't offer you the same value as a Disney Cruise. Now if you've already done these cruises before (or others like them), you could consider the Starcruiser instead. But we would do the cruises first before considering the Starcruiser.
Tokyo Disneyland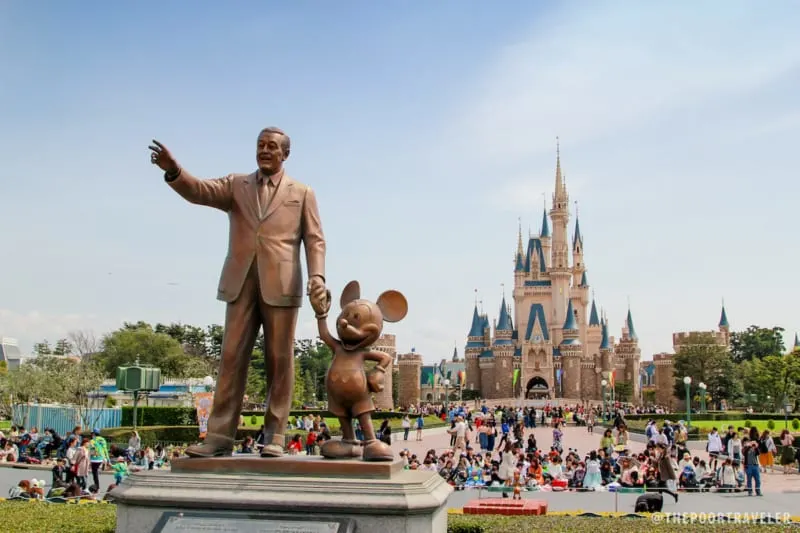 If you are a theme park fan, Tokyo Disneyland is the ultimate vacation destination. It is the pinnacle of Disney Imagineering, and if you haven't been before, it needs to go on your list. How does it compare to the Galactic Starcruiser?
Believe it or not, going to Tokyo Disneyland can even be more affordable than going to Walt Disney World. Hotels around Tokyo Disneyland can easily be found for less than $150 per night, while park tickets are about $250 for a 4-day ticket. There are a ton of great quick service restaurants in the parks and you can eat good for $40 per person, per day.
For a 4-night stay at Tokyo Disneyland, you are looking at less than $1,500 for 2 people before factoring in transportation, and about $2,200 for 4 people.
Obviously, the most expensive cost is the airline tickets. The cost depends a lot on where you live. We've seen many flights from the West Coast that cost less than $700, and some less than $500 if you look hard enough.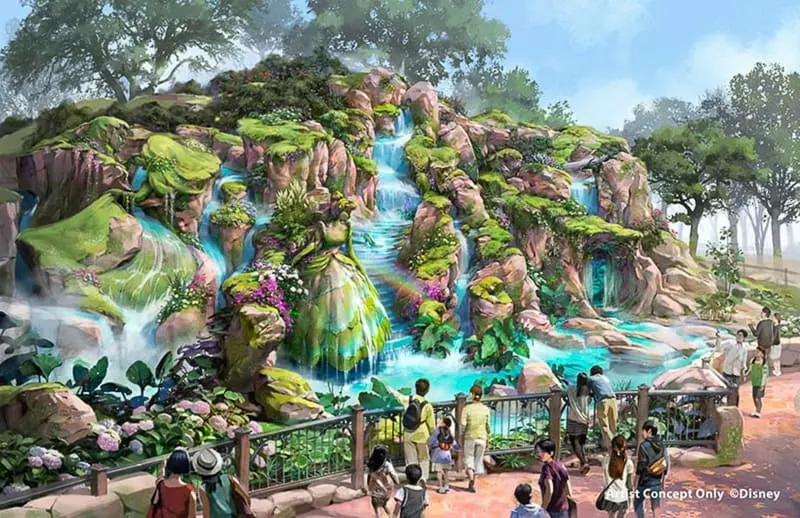 For 2 people after airfare, you could do a 4-Day trip to Tokyo Disneyland for less than $3,000 no problem. For 4 people you are looking closer to $4,500. Again you can go for much cheaper if you get a good deal on airfare.
Both of these trips are way less expensive than a stay at the Star Wars: Galactic Starcruiser and they will easily save you between $1,500 and $2,000.
The total cost of the vacation is also going to depend on how long you plan on visiting Japan and where else you want to go. Most people aren't going to go to Japan just for 4-5 days, but they will at least want to stay for a week, maybe 2 weeks.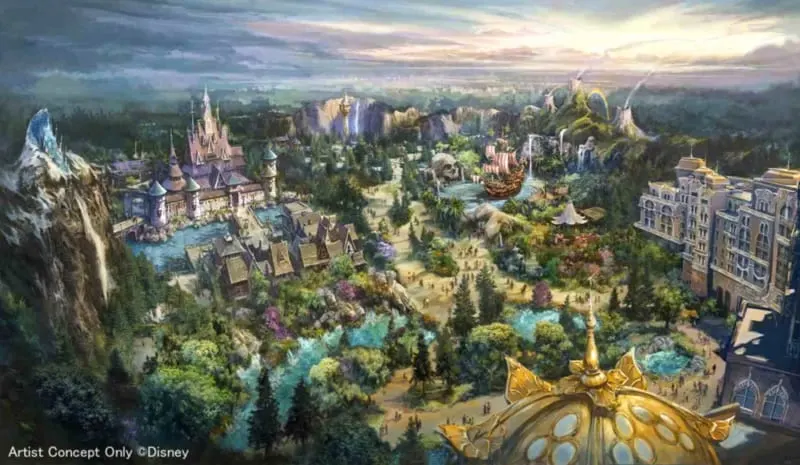 There are a ton of variables in that case, but there are plenty of cheap Airbnbs to choose from around the Tokyo and Kyoto areas, and you can get a 7-Day Rail pass for less than $300 per person.
For a couple, you could do 4 days at Tokyo Disneyland then another 7 days exploring Japan for still less than $5,000. For 4 guests it probably puts you closer to $7,000. Again, those prices are pretty similar to a Star Wars: Galactic Starcruiser, but you are getting WAY more value for your money in our opinion.
If you haven't been to Tokyo Disneyland before, I say to make that a priority way before going to the Galactic Starcruiser. There is no better place to visit for a theme park fan and you are getting much more bang for your buck.
European Vacation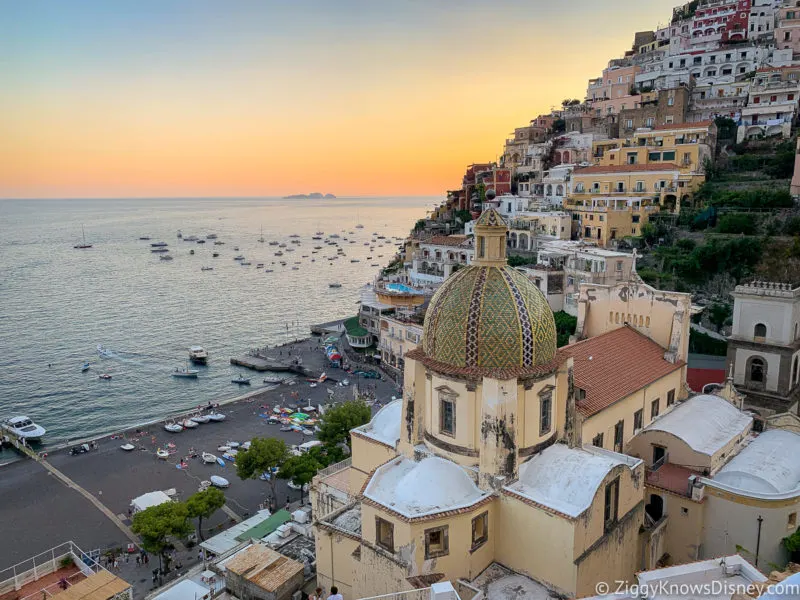 This is very open-ended as there are so many incredible places to visit in Europe, many of which I would suggest visiting before going to the Star Wars: Galactic Starcruiser. And it's not just because I live in Italy for a large part of the year, the culture you find here is so rich in history and tradition, it's a must-visit for anyone who likes to travel.
One of my favorite places to visit is the Amalfi Coast in Italy. We've been there a number of times, and it's a place that gets more and more magical with each visit.
Again, this is subjective, because your lodging and dining choices here can vary greatly, but according to the championtraveler, the average price of a visit to the Amalfi Coast for 7 days and for 2 people is between $2,610-$4,742. That is just under the cost of the Galactic Starcruiser on the high end, and way under it if you are toward the lower end of that estimate.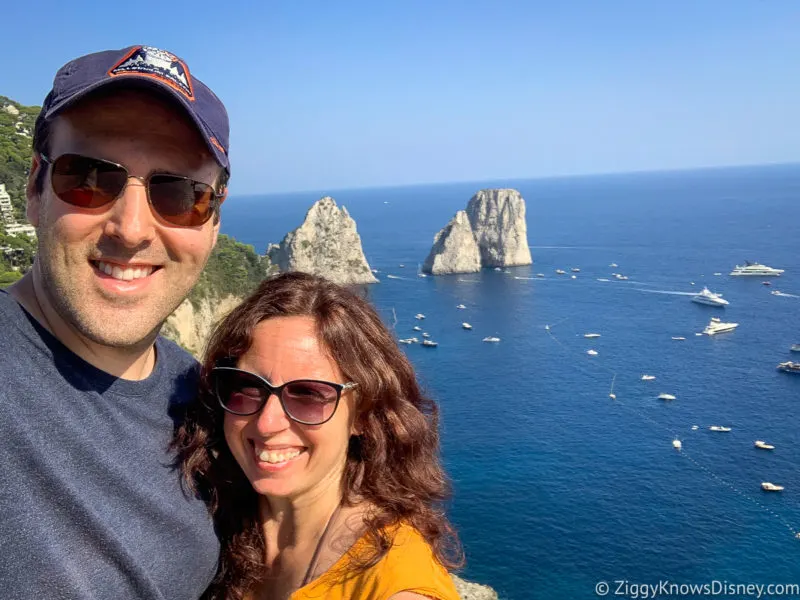 The low end of the range for 4 people is around $3800. In that case, you still have $2,200+ to play with before making it as expensive as the Starcruiser.
From my experience as a couple, we stayed in very nice hotels with views of the sea, had some of the best meals of our lives, and didn't spend anywhere near $4,742 for one week.
If I were you I would book a trip to the Amalfi Coast, or a number of other fantastic places in Italy (Tuscany, Rome, Puglia, the Lake District, the Dolomites, etc) before going to the Galactic Starcruiser.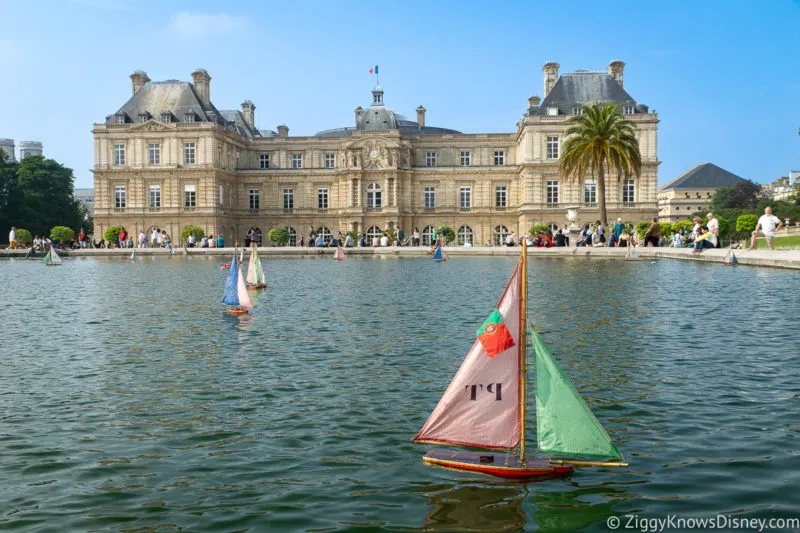 Another incredible location we adore is Paris. The same website lists the average cost for a week in Paris for 2 people as between $2,534 and $3,990. That's at least a savings of $1,000. For 4 people it's between $4,000 and $7,000, so that could be a huge savings too depending on your choices once you get there.
These are only two examples, and we haven't even touched places like London, Prague, Copenhagen, and Barcelona, all of which are going to be less expensive than the Star Wars Hotel. In our opinion, if you haven't been to Europe, go there before booking the Star Wars: Galactic Starcruiser.
Actually, since there are so many amazing locations, we recommend going 4-5 times before staying on the Halcyon Starcruiser as it's a way better use of your money.
Who The Star Wars Hotel is Best For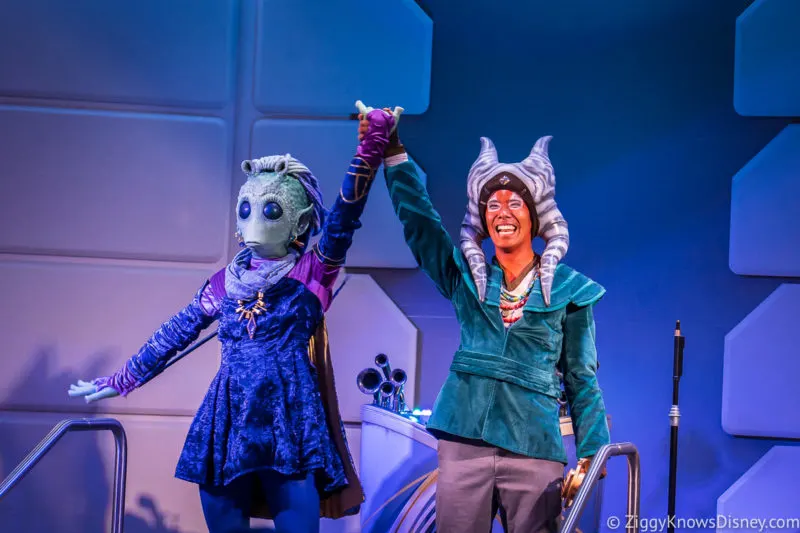 The Star Wars Hotel is not for everyone. Who would think it's actually worth the incredibly high price it costs to stay here?
First of all, the Star Wars: Galactic Starcruiser is best for Star Wars fans. It's ok for casual fans, but it's really built for the die-hard fans, the ones that would be in line at midnight to see the latest Star Wars film because they can't wait until the next day. Those people would love this experience.
It's also best for people who are looking for a truly immersive experience and are willing to put themselves out there to play the game. It's very similar to a LARP experience and you really have to be willing to interact with the characters and your fellow guests to get the most out of it.
If you have an outgoing personality and engage in the storytelling aspect of the experience, you will love it.
Who the Star Wars Hotel is NOT For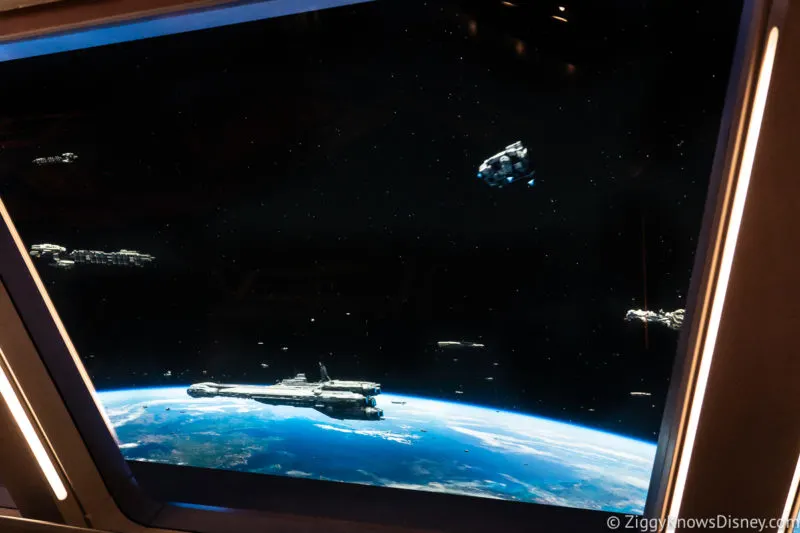 On the other hand, there are a lot of people that would not like the Galactic Starcruiser and would certainly be better off spending their money on a different type of vacation.
If you are looking for a relaxing vacation, that is NOT what you are getting here. The Galactic Starcruiser is anything but relaxing. You are running around the ship interacting with characters and fulfilling missions from the moment you step on the ship. Your adrenaline is going to be running so you are definitely going to need a couple of days to wind down and relax after it's over.
Now it's not necessary to do everything available to you, but your experience is going to be infinitely more memorable if you are engaged and not passively watching everyone else get involved.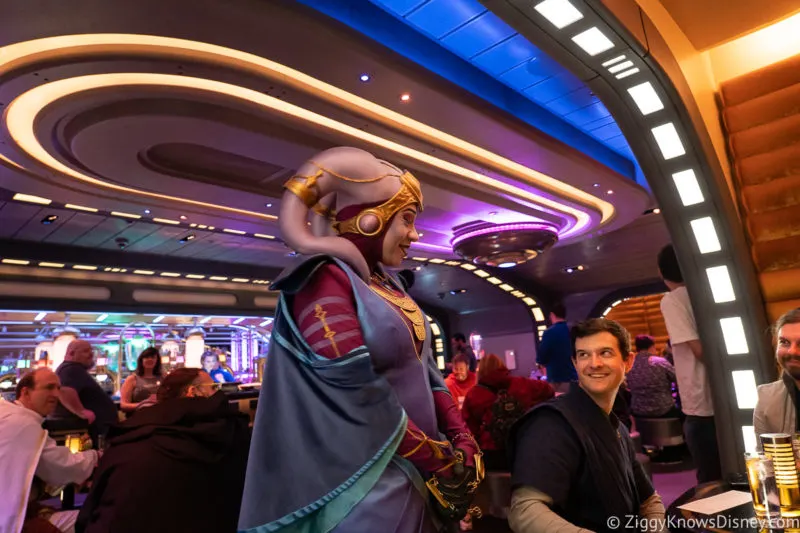 Your age group is important too. Many parents want to know how old their kids should be to bring them on the Galactic Starcruiser. While there is something that all age groups will appreciate, we feel your kids should probably be 8 or 9 years or older to really enjoy it. 10+ is better in our opinion.
In order to make it worth it to your kids, they need to be able to use an electronic device with relative ease and fully comprehend and be willing to participate in the story and events. If they are too shy because of their age you might want to wait a couple of years until they are older and will appreciate it.
Is It Worth It?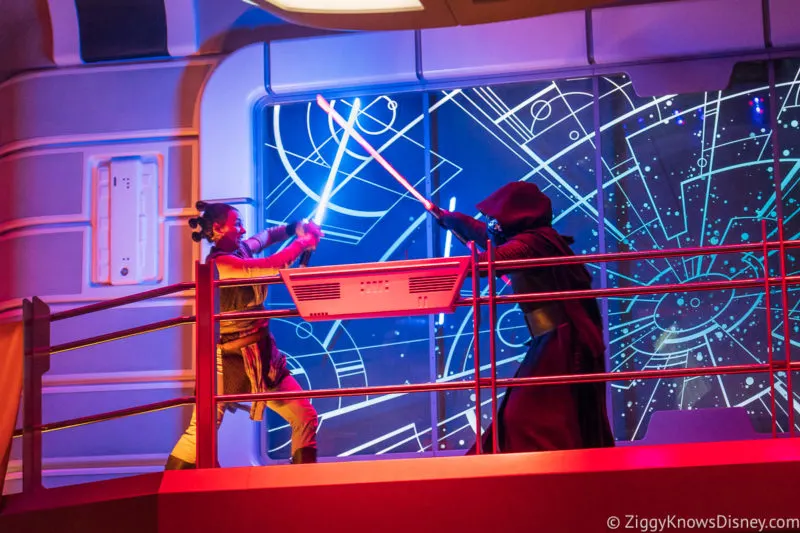 So is the Star Wars: Galactic Starcruiser worth the $5,000 or $6,000 price tag? My answer is "yes," but that doesn't mean it's a better choice than a variety of other vacations that cost the same, or even less.
As we mentioned, if you are looking for a Disney-themed vacation, there are better options, especially if you haven't done them before. I recommend doing a normal Walt Disney World vacation, Disneyland, Tokyo Disneyland, and a Disney Cruise all before spending your money on the Galactic Starcruiser. I think they offer a better value for your money.
The same is true for a vacation to Europe, Asia, Hawaii, Alaska, South America, Africa, etc. Those places are so full of real culture with so many memorable things to see and do, you should prioritize as many of them as you can first.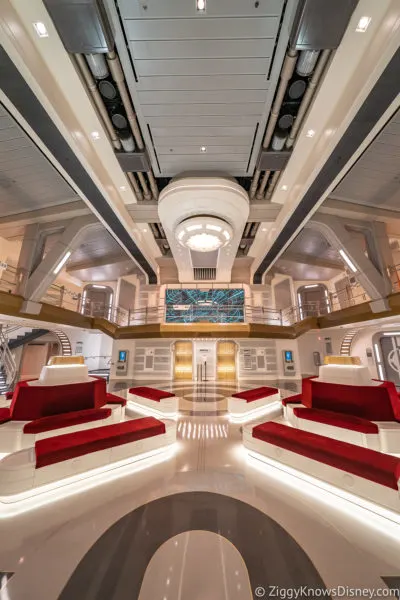 There is no denying that $5,000 is an insane amount of money for a 2-night vacation, and that's true if you are rich, middle class, or otherwise. If you are just comparing the straight dollar value, it's never going to add up to some of the other vacations we've listed. However, that doesn't mean that it's not worth doing.
A Porsche 911 starts at roughly $100,000 while a Honda Accord around $25,000. That's 4 times the price. Now, one could argue that a Porsche is not worth the money and that it's way overvalued compared to a Honda which is going to get you to the same place for a lot less money.
But someone making that comparison is not looking for all the bells and whistles a Porsche can give its owner that a Honda will not come close to. And for that extra horsepower, handling, and other extras, you need to pay a premium. That's the way life is.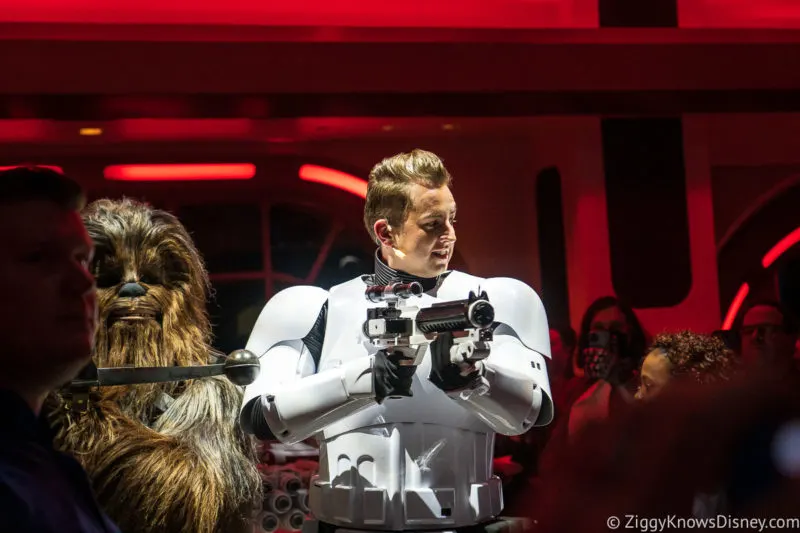 Does a Porsche offer 4 times more value than a Honda? Absolutely not. But that doesn't mean there aren't thousands of people in line every year for a Porsche or whatever high-end car they are after. They are able to charge a premium for a small upgrade in quality.
So does that make it worth it? Again, it depends on who you are asking, which is the same thing with the Star Wars Hotel.
I wouldn't recommend going into debt and maxing out your credit cards to stay on the Galactic Starcruiser. That would not be worth it, but that's the same with any vacation. However, if your budget allows it, the Galactic Starcruiser will be one of the most memorable experiences you will ever have.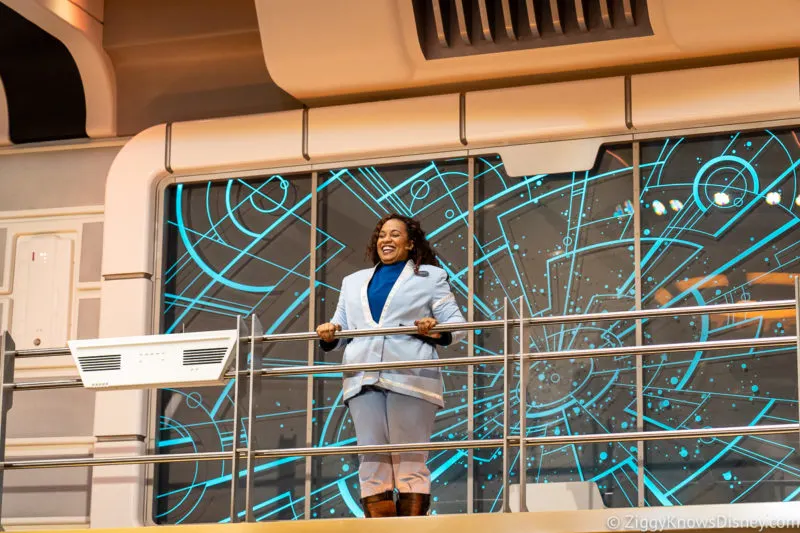 If you are a huge Star Wars fan, this is something you are going to remember for the rest of your life and absolutely worth doing. This was built for you, and Disney has taken themed entertainment to an entirely new level with the Starcruiser.
I went into the experience not expecting it to meet the hype, but it absolutely did. It literally blew me away and exceeded my every expectation. Even though it was the most expensive vacation we've ever taken, it was an experience like no other and we have memories that will last a lifetime.
When I got off the Halcyon and went back to the real world, it took us a couple of days to adjust from the euphoria we were feeling, something that has happened to me only a handful of times from a vacation. We were incredibly satisfied with our voyage, so for us, it was definitely worth the high price.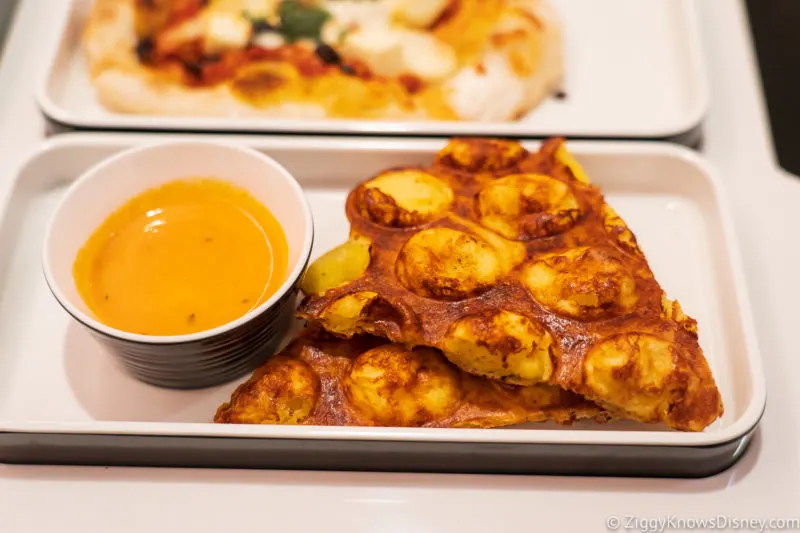 That said, I'm in no rush to do it again anytime soon. While it was incredible, the Star Wars Hotel is pretty much a one-time deal and not a vacation you are going to take over and over again. Don't get me wrong, I would LOVE to do it again, but of course, I can't justify to my wife spending $5,000 for 2 nights twice. I don't dare push my luck that far!
The only way I'd consider going back again is if there was a significant adjustment to the story like new characters, plot, ending, etc. That may happen 5 years from now and we would have to consider it, but until then we are set.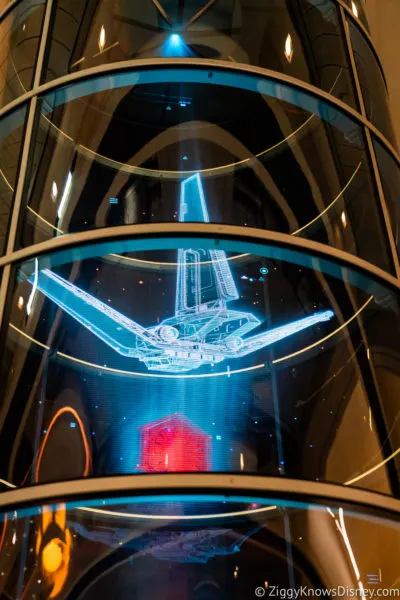 The Star Wars: Galactic Starcruiser to me is worth the cost. There is no comparison for a true Star Wars fan, and no themed entertainment experience has ever reached the level of immersiveness that Disney has created here.
If that sounds like fun to you, I encourage you to go. You will have the time of your life and zero regrets.
If you aren't into Star Wars, aren't willing to participate in the story, want to relax, or don't have the disposable income set aside for the cost, then skip it. Do one of the other many incredible vacations as you will get a better value there.
Best Ways to Save Money at the Star Wars Hotel?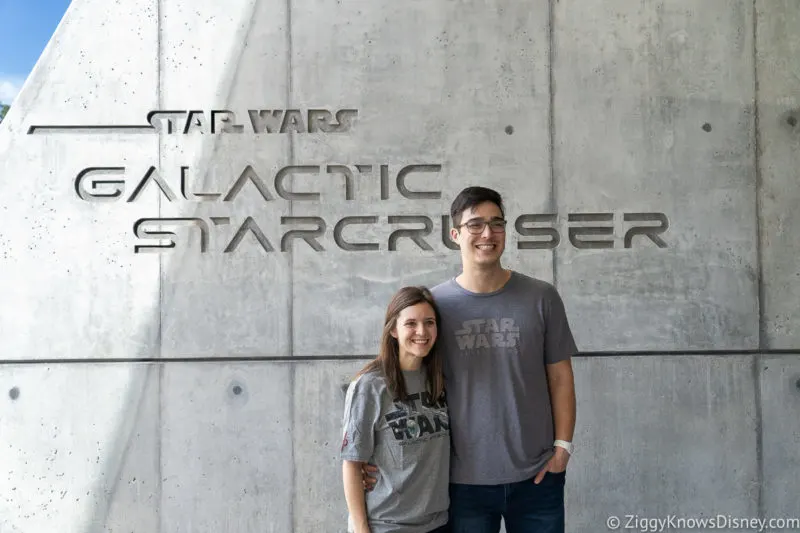 If you've decided to go to the Star Wars: Galactic Starcruiser, what is the best way to save money and spend the least possible for your trip?
Choose the Right Dates – This is a huge factor in determining how much you spend on the Starcruiser. The base price for a 2-person package is $4,809, a 3-person package is $5,299, and 4 people is $5,999. However, those dates are based on the slowest time of the year from August to Mid-September.
When we went in March, the price for 2 was already $5,200+, $400 more than the base price. If you go during the holidays, expect it to be at least $1,000+ more than the base price. And a 4-person package will be even more.
That's why if you want to save money pick dates at the cheapest time of the year, which will likely always be August/September.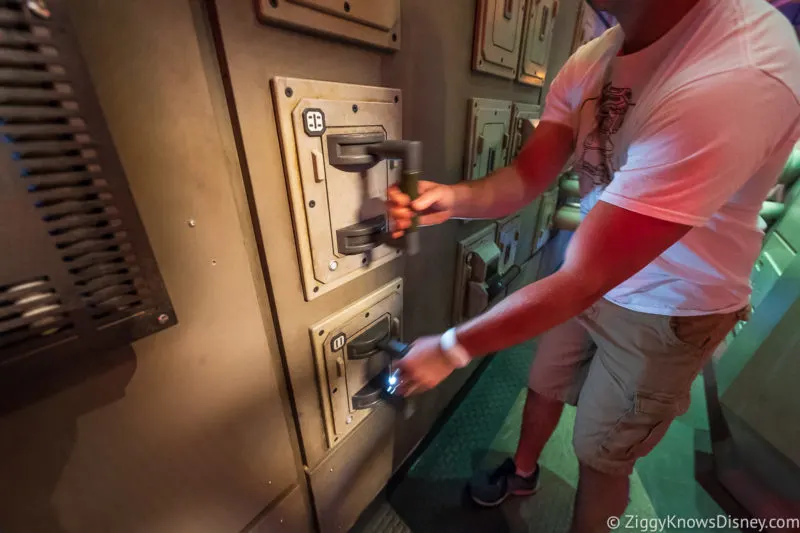 Go with Others – If you want to visit the Galactic Starcruiser but can't afford it on your own, find some other friends to go with and split the cost. The more people you can get to go with you, the less you will pay per person.
Splitting a room with one other friend will cost you a minimum of $2,400 per person, but if you can find 3 friends and go in a group of 4, the total is $5,999 so it will "only" cost $1,500 per person.
If you really want to go but don't have any friends willing to spend that much money, there is a Facebook Group for people willing to share Galactic Starcruiser cabins with others and split the cost of the experience. So might be going with 3 strangers, but at least you could get a chance to go.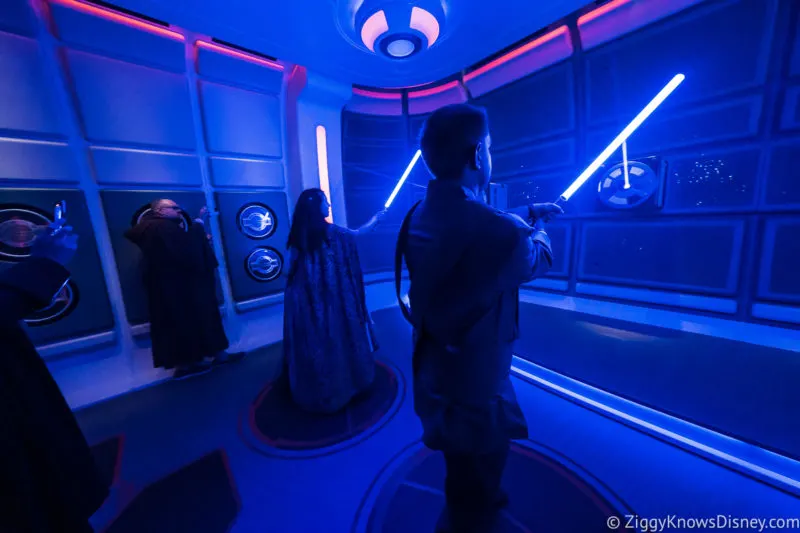 Discounts – Disney has just started to release discounts for the Star Wars: Galactic Starcruiser to DVC Members. You have to keep in mind that so far it hasn't been like the other Disney World Resort hotels that are constantly offering Annual Passholder discounts or other promotions throughout the year to entice guests to visit.
While it's impossible to predict what might happen in the future, now that the first discounts have come out, it's a good sign for people who have been waiting to see if the price will drop. If demand for the Galactic Starcruiser continues to slow down, Disney may be forced to offer discounts at certain times of the year to fill the rooms. (More on that below).
Should You Wait?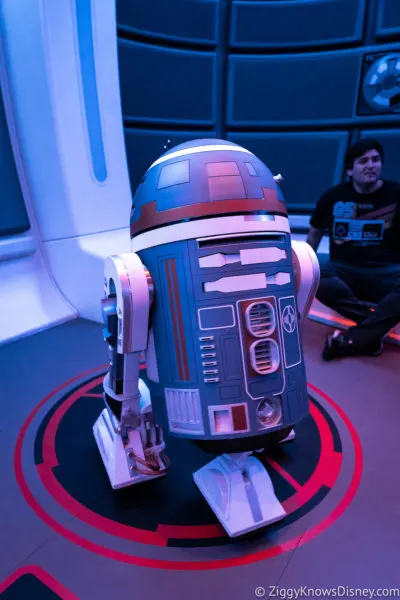 If you have the disposable income and won't go into debt by doing it, we think now is as good of a time as any to book the Star Wars: Galactic Starcruiser. As long as it remains popular, there is always the chance Disney raises the price next year or the year after, so now might be the cheapest price you will ever see it be.
On the other hand, there is another line of thought that if demand continues to fall at the current price point, Disney will have to eventually lower it to keep occupancy high enough (which it is now showing signs of doing just so with the newest discounts).
There is also the possibility that Disney offers more discounts to Annual Passholders in addition to Disney Vacation Club Members which would also make it more affordable.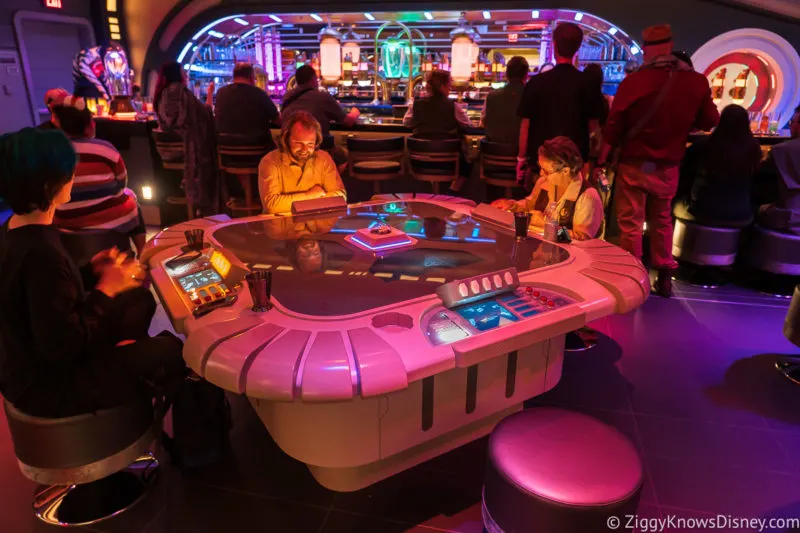 I also think eventually once enough guests have experienced the Galactic Starcruiser in its current form, they will have to change the story to make it interesting enough for prior guests to return for a new experience.
If that happens, you may also see discounts from the current rates.
However, at this point, it's really impossible to know for sure. Voyages haven't been selling out as much, and demand for the experience is weakening. If you are really looking for a deal, in my opinion, you may want to keep waiting for a few more months to see how the pricing shakes out.
We know it's a rare occurrence for Disney to actually lower its prices on anything, but it just may happen some more in this case.
How to Make Reservations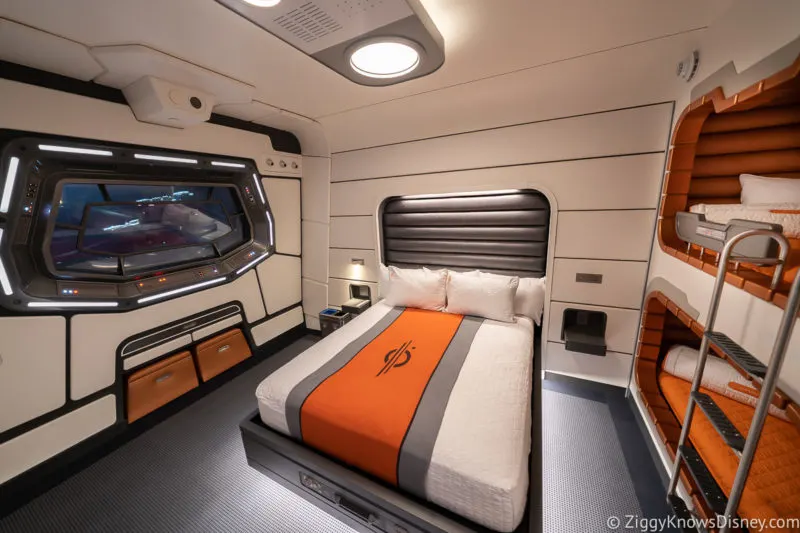 Here is some of the basic info you need to know when making a reservation for the Star Wars: Galactic Starcruiser Resort…
Booking a room is easy. You can either make reservations directly with Disney or through an Authorized Disney Vacation Planner.
Authorized Disney Vacation Planner – This is the easiest way. Contact an authorized planner with your dates and guest info, and they will take care of all the arrangements for you.
Directly through Disney – To make your reservation, call (407) 939-1800 from 7:00 AM to 11:00 PM Eastern Time. Guests under 18 years of age must have parent or guardian permission to call.
There are no online reservations for the Star Wars Hotel at this time.
We much prefer using an Authorized Disney Vacation Planner instead of getting on the phone and booking it ourselves because it's way easier, and they are FREE to use.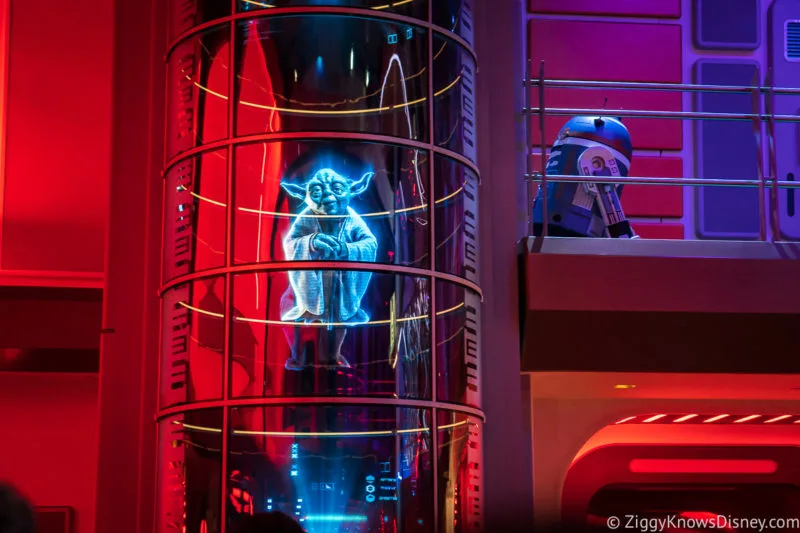 Having someone on your side who knows what to expect will help make everything much easier. They can book your dining and whatever extra experiences you want to do.
We use René and her team of experts at Show You the World Travel for all our trip planning needs. They are so helpful that they even waited on the phone for me for 7 hours to book my room so I didn't have to!
They are absolutely free to use, they will end up saving you a ton of money on your trip, which is why we highly recommend them if you would like to keep your sanity! We use them multiple times per year and they give you the best service and savings combination out there!
You can request a free quote here.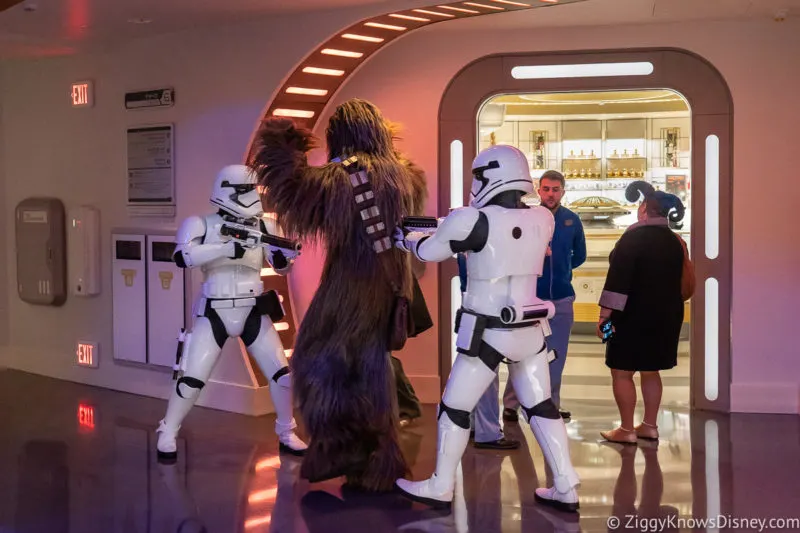 That wraps up our article on if the Galactic Starcruiser is worth it. We hope you enjoyed it and found it helpful so that you can make the best decision for you and your family. Keep checking back here at Ziggy Knows Disney as we will continue to bring you more updates and reviews from the Star Wars Hotel soon.
Here are some of our most popular planning guides for your trip to Walt Disney World:
Your Thoughts
I want to know if you think the Star Wars: Galactic Starcruiser is worth it…
Would you pay the current price to stay at the Star Wars Hotel?
If you have stayed there did you think it was worth it?
Let us know in the comments section below!
If you enjoyed this article, as always I appreciate it if you'd share it with others via social media. I work hard at making this website into a useful resource for you and your family to plan your visit to the Disney Parks and I hope it can help you! Thanks 🙂