By now you know that Disney has been forced to shut down all its events and parks worldwide. Unfortunately, that also includes runDisney events, and today Disney announced that the 2020 Star Wars Rival Run Weekend has been canceled. This includes the Half Marathon, 10k, 5k, and Rival Run Challenge.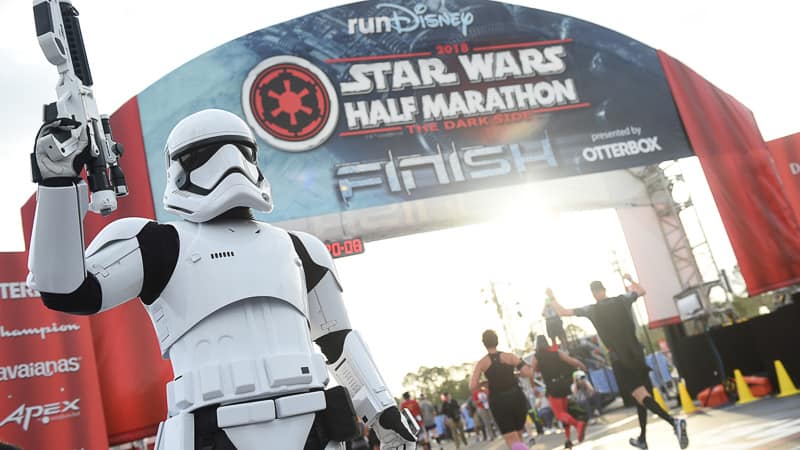 In this post, we will talk about the cancellation of the Star Wars Rival Run Weekend, all the information you need to know, as well as any other runDisney events that aren't able to be held.
If you are looking for some information on the Disney World closure, then make sure to read that post where we give you all the details about refunds and how to reschedule. Also, our post about when Disney World is reopening goes into all the current details we have about that and how things might be different.
The 2020 Star Wars Rival Run Weekend was scheduled for April 16-19, 2020.
At this point, canceling the next upcoming runDisney races makes all the sense in the world. Obviously, if all the Disney World parks are closed, they can't have races that go through them. Right now some states are getting totally shut down, like what's happening in Calfornia, and it's not out of the question something similar happens in Florida too.
Disney is making any decisions about the runDisney events based on guidance from the local, national and international health agencies, and right now there is no way a race could be held in April.
Besides the simple fact that the parks are closed, runDisney events require hundreds of workers to be present for them. This includes local medical professions and first responders, etc that are needed to treat potential injuries to runners. By not having the Star Wars Rival Run Weekend, this frees those hard-working heroes up to treat the greater health needs of Florida residents.
runDisney Refunds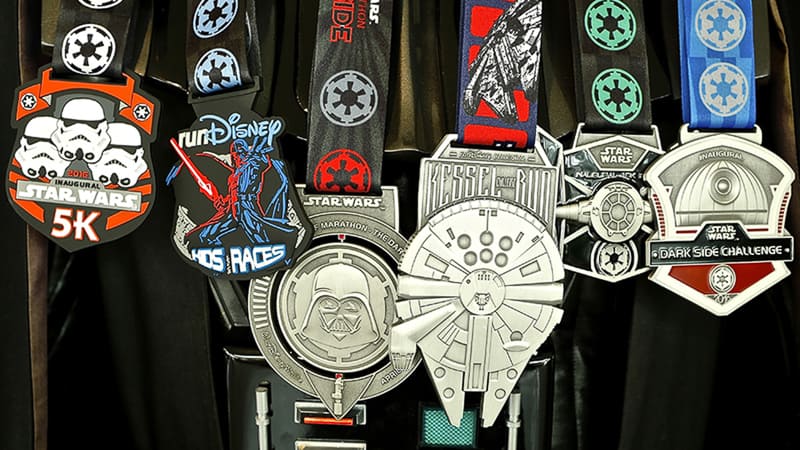 All participants of the Disney World Star Wars Rival Run Weekend who purchased their registrations on runDisney.com will receive a refund. No fees or penalties.
Refunds will be processed to runners automatically and be given back to their original form of payment. This includes:
Race registration (Half Marathon, 10k, 5k, Rival Run Challenge)
Commemorative merchandise
ChEAR Squad
Processing fee
Guests who've already received a partial refund will receive their remaining balance to a Disney gift card.
When Will I Get My Refund?
Right now Disney is working hard to give guests back their refunds, and you can expect to have it within 4-6 weeks. Try to keep in mind that the system is currently overloaded so things will be a little slow right now.
If you don't get a refund within 6 weeks, visit runDisney.com and click on the "Contact Us" section of the site for more information.
If You Didn't Book Through runDisney
Runners who've booked through a charity or tour operator should reach out directly to that organization. Runners who've booked through the Walt Disney Travel Company may call them at 407-939-4786 (407-939-IRUN) for available refund options.
When Will The Next Races Be?
Right now everything is up in the air until the current health situation is handled. The next upcoming runDisney event is the Disneyland Paris Princess Run, which is scheduled for May 8-10, 2020. There is a good chance that will get canceled, though Disney hasn't commented on that at this time.
As for Walt Disney World races, the next one is the Disney Wine & Dine Half Marathon, which is scheduled for November 5-8, 2020. I would say there is a decent chance that event still takes place, but we will have to wait for confirmation from Disney.
runDisney On-Sale Dates
Disney has also announced that the on-sale dates for future runDisney races is going to be adjusted. We don't have any info on that at this time, so we'll have to wait and see what Disney says.
Your Thoughts
I want to know what you think about the Star Wars Rival Run Weekend cancellation…
Were you going to this race?
What is the next race you were planning on doing?
Let us know in the comments section below!
If you enjoyed this article, as always I appreciate it if you'd share it with others via social media. I work hard at making this website into a useful resource for you and your family to plan your visit to the Disney Parks and I hope it can help you! Thanks 🙂