A recent permit filing from Disney shows plans to renovate the entrance to Disney's Animal Kingdom, including new security checkpoints and drop off for trams.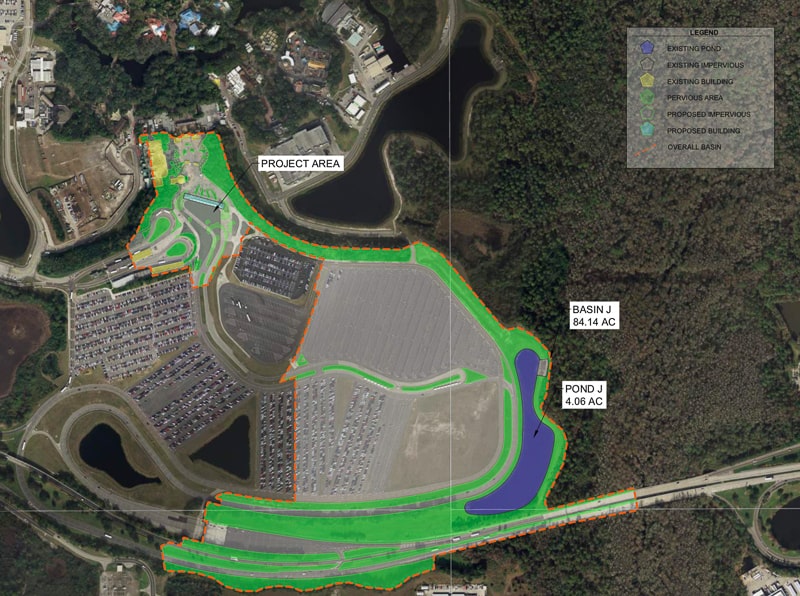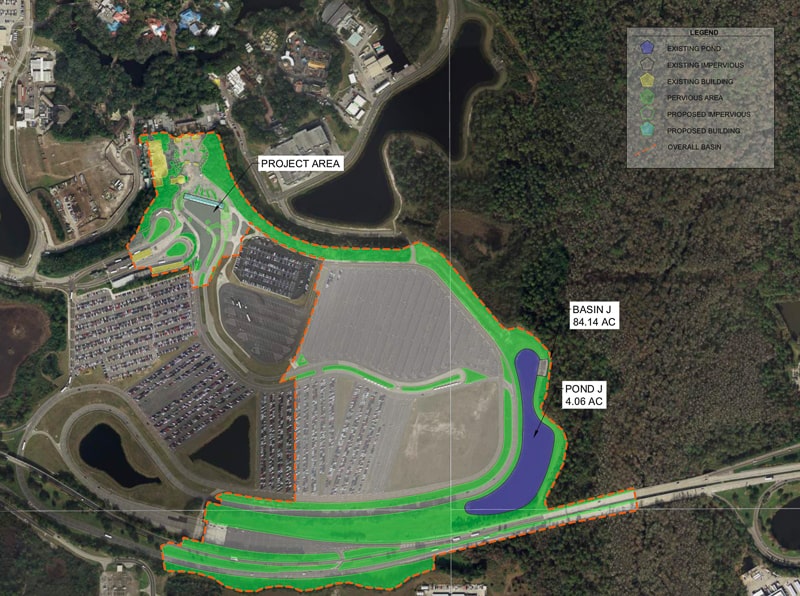 The plans reveal a rerouting of the tram drop off point, a bit further back from where the current location is. It will have a covered structure, and it's own security checkpoint.
These plans should drastically improve the arrival experience at the Animal Kingdom, making going through security quicker and more pleasant by skipping going through security with the bus guests.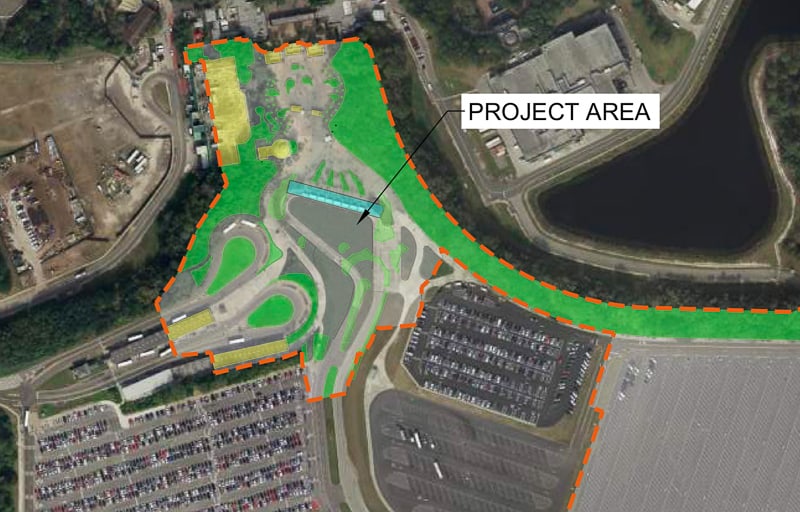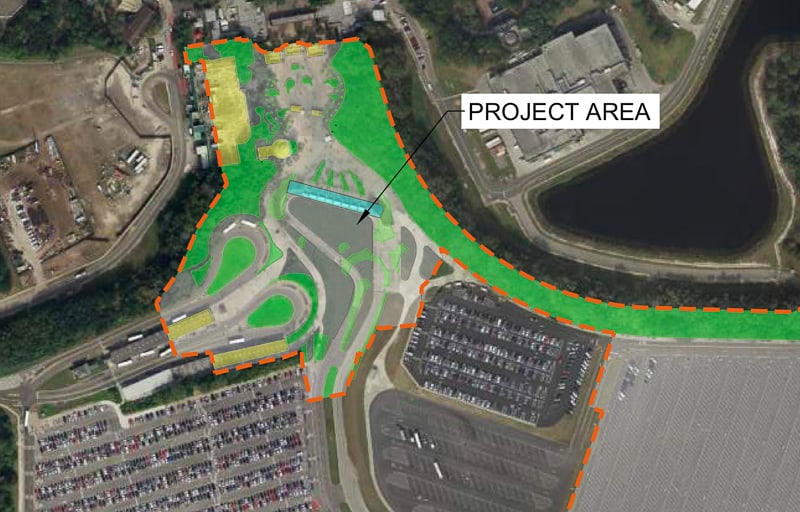 The permits states: "The project involves the construction of a shade structure and hardscape at entrance." That's indicated in the middle of the above photo.
In the below image you can see the proposed structure: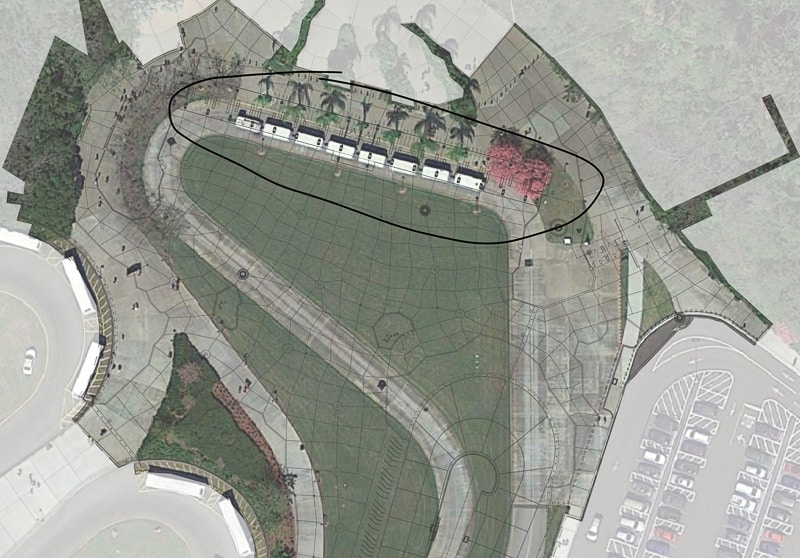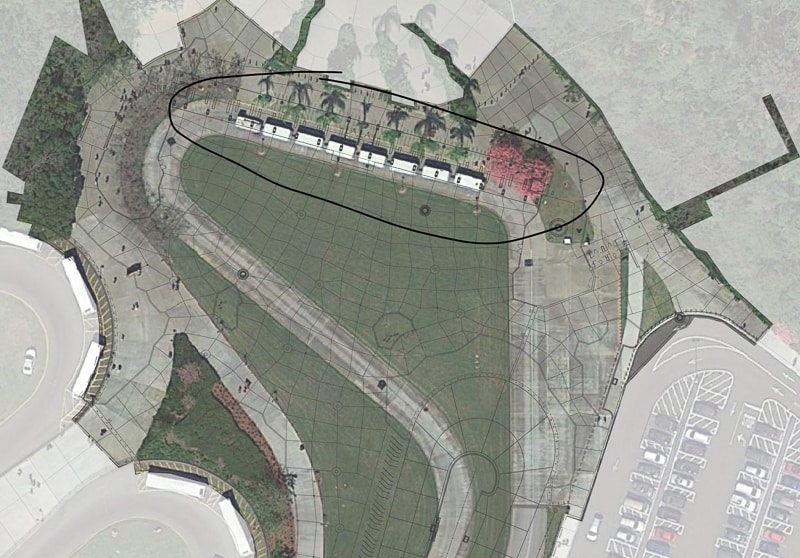 The permits also talk about work being done to the water basins on the far side of the parking lot. Those plans are outlined to the right of the below plans: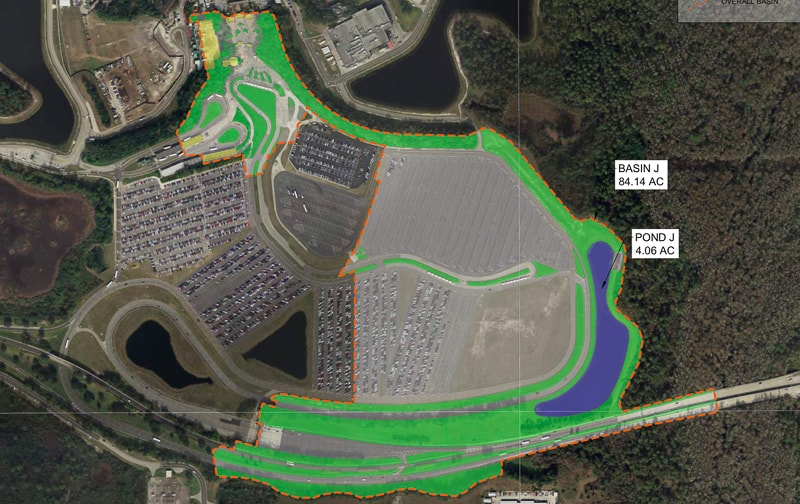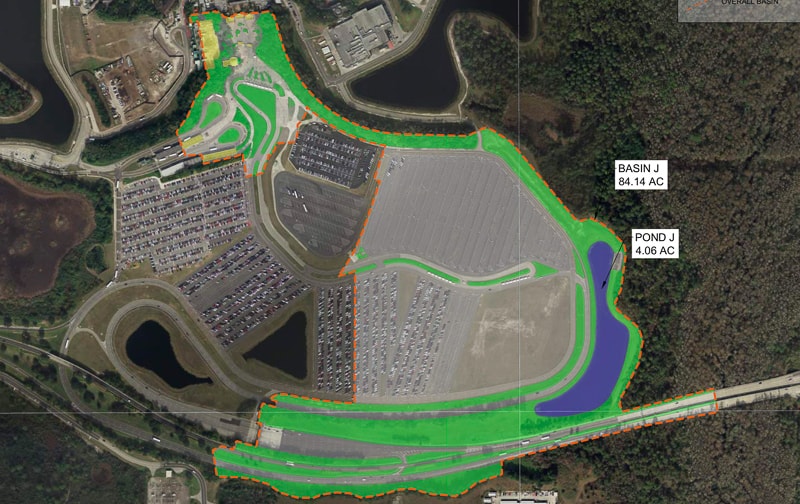 Anything that's gets people in the parks and keeps them waiting outside in line less time sounds awesome to me and we'll have to see if this renovation includes more upgrades to the main security point and turnstiles too.
This type of project to improve the park entrances is happening all around property with huge renovations coming to help guest flow in anticipation of Walt Disney World's 50th Anniversary.
A big renovation was just announced for Epcot which will change the guest experience in that park, and changes coming to Hollywood Studios as well. Stay tuned for more info…