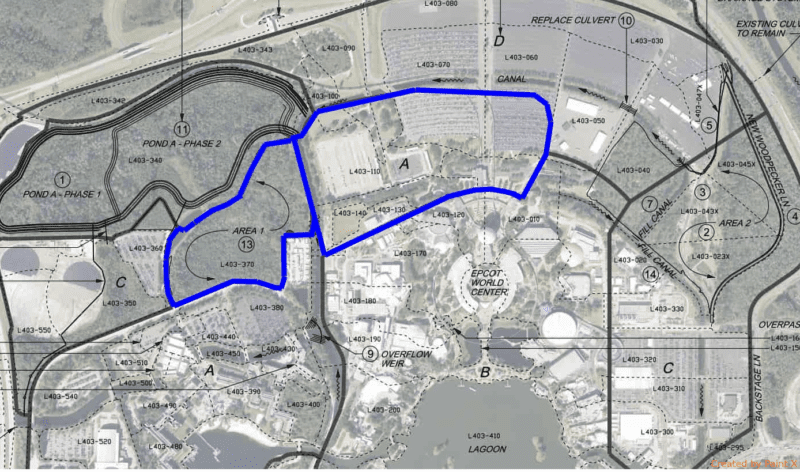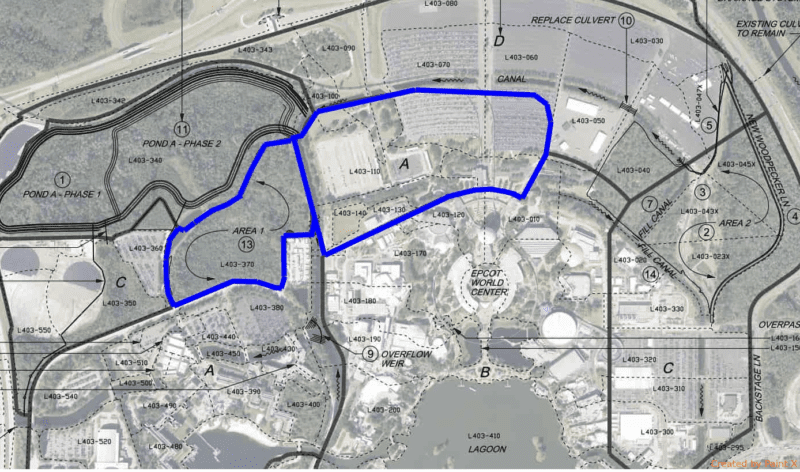 We know a huge Epcot Expansion project is coming and today Disney filed 33 new permits with Orange County, of which 27 of them are related to the Epcot Expansion, including the new Future World Hotel going in the front of the Epcot entrance. This is absolutely one of the most anticipated projects going on anywhere in Walt Disney World, (and there are many of them) because we are eagerly waiting to see what direction the future of Epcot is going in.
In the 27 permits filed by The Walt Disney Resort, the name "JPEC8060" is used, and the addresses listed for those projects are given the same group of addresses: from 1474 to 2000 Avenue of the Stars, which happens to be the backstage area of Epcot. Many of the permits are going to be related to the Epcot Hotel going at the park entrance and listed in the above picture.
As we told you some months ago when talking about the Epcot Hotel location, there are two possibilities: one very close to The Seas Pavilion, which is in blue but on the right half of the diagram. Anywhere in that area. Or the more left part marked 13, which is a little more left of the park entrance. Ideally the location for the Epcot Hotel would be better being close to The Seas pavilion, with just worries about it blocking Spaceship Earth from that side being the only possible negative. The views would be insane from there though!
Here's another look at the possible Epcot Hotel locations: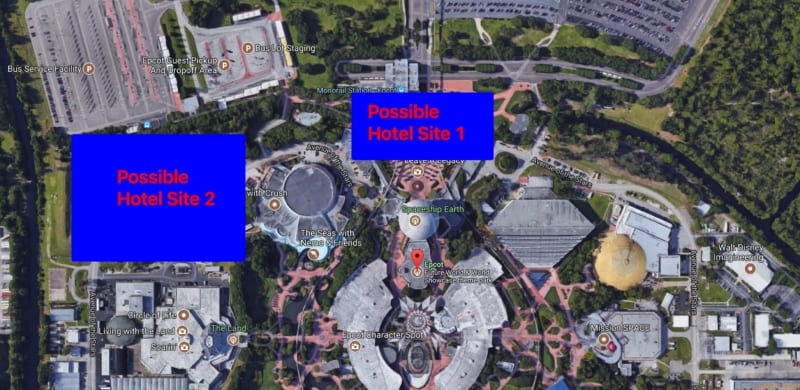 Of course there have to be lots of other site work done in order to support a hotel on property in Epcot, and some of the permits listed will correspond to those: a retention pond, parking, other infrastructure buildings, etc. will be put in.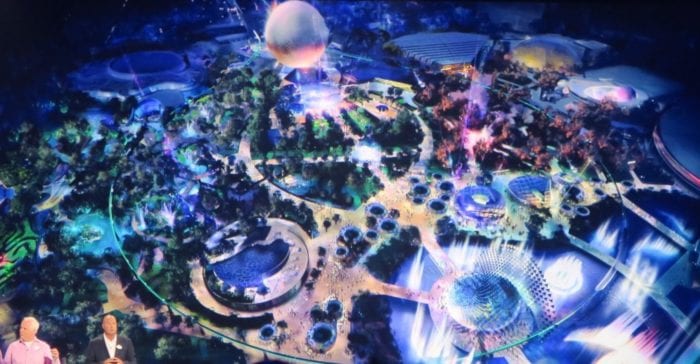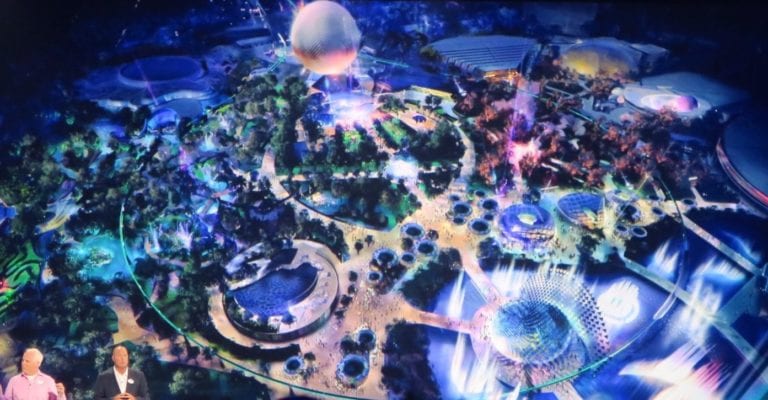 It's not known exactly all the projects included in these new permits, but there are a whole bunch of rumored projects that any number of them could be included. One of them could have to do with the new Space-themed restaurant going into Future World between Mission: SPACE and Test Track. A Journey Into Imagination renovation, a reconstruction of the Epcot entrance, a Mary Poppins attraction in the UK pavilion or a new World Showcase pavilion are all possibilities. These would be on top of the already happening Guardians of the Galaxy Coaster going in Future World and the Ratatouille attraction going in the France pavilion.
When more info comes out about the Epcot expansion including the exact plot of land the new Epcot Hotel is going on and what other projects are coming, we'll let you know!
Your Thoughts:
I want to know what you think about the Epcot Expansion beginning soon and the New Future World Hotel.
Where do you want the Epcot Hotel to go?
What other projects do you think are in those permits?
Let us know in the comments section below!
If you enjoyed this article, as always I appreciate it if you'd share it with others via social media. I work hard at making this website into a useful resource for you and your family to plan your visit to the Disney Parks and I hope it can help you! Thanks 🙂