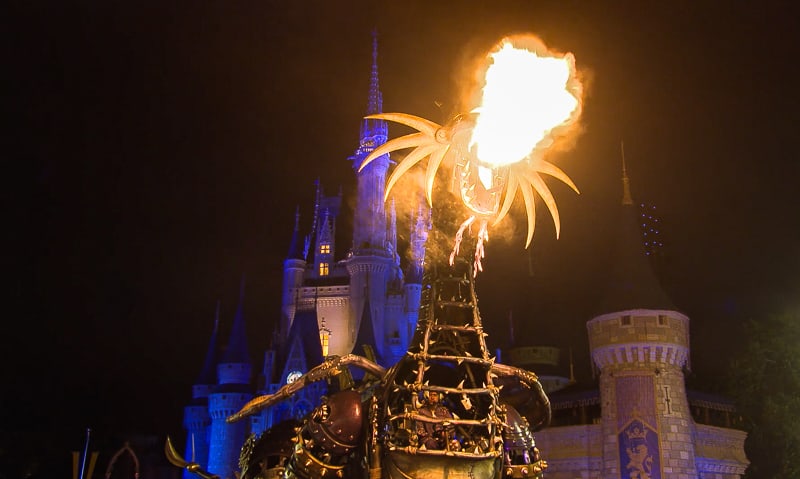 (UPDATED 1/25/19) After the Maleficent Dragon float caught fire back in May, it has been out of commission and removed from the Festival of Fantasy parade in Disney's Magic Kingdom. Not for much longer though as the Maleficent Dragon float is returning today to the Festival of Fantasy parade in the Magic Kingdom, and she's still breathing fire!!!
The Disney Parks Blog said: "While she still has her same Steampunk style and signature wicked smile, the Maleficent dragon will be sporting a refreshed look, enhanced with new safety features designed to keep her in check."
The giant steampunk-inspired dragon is currently in the Magic Kingdom and has been involved in the rehearsals for the Festival of Fantasy parade. Whatever modifications Disney thought were necessary must have been made and they must feel pretty good about the safety of the float at this point.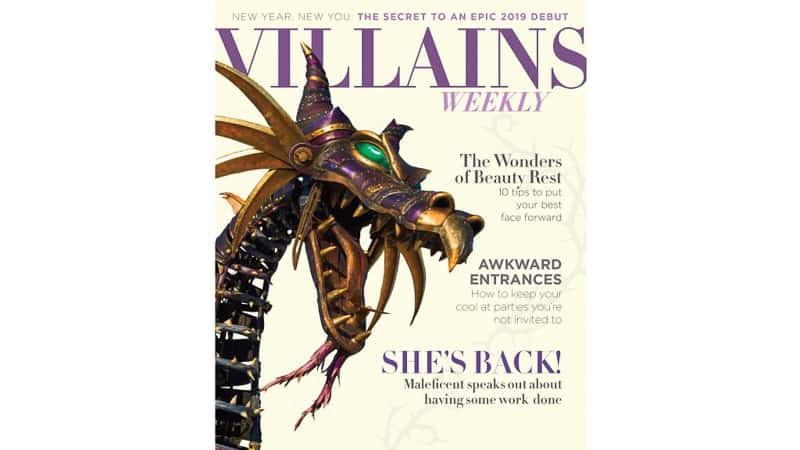 Disney gave a sneak peak of the new Maleficent in this video:
Now here is a video from Maleficent's return to the Festival of Fantasy Parade earlier today:
Back on May 11, 2018 the outside of the Maleficent Dragon float caught fire while passing through Liberty Square, with the head being quickly engulfed in flames. Thankfully no guests or cast members were hurt in the incident but obviously Disney wanted to reevaluate the 35ft long and 26ft tall beast before letting it back out.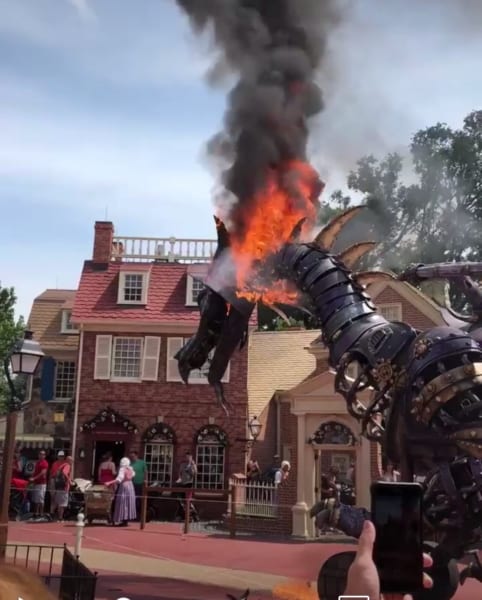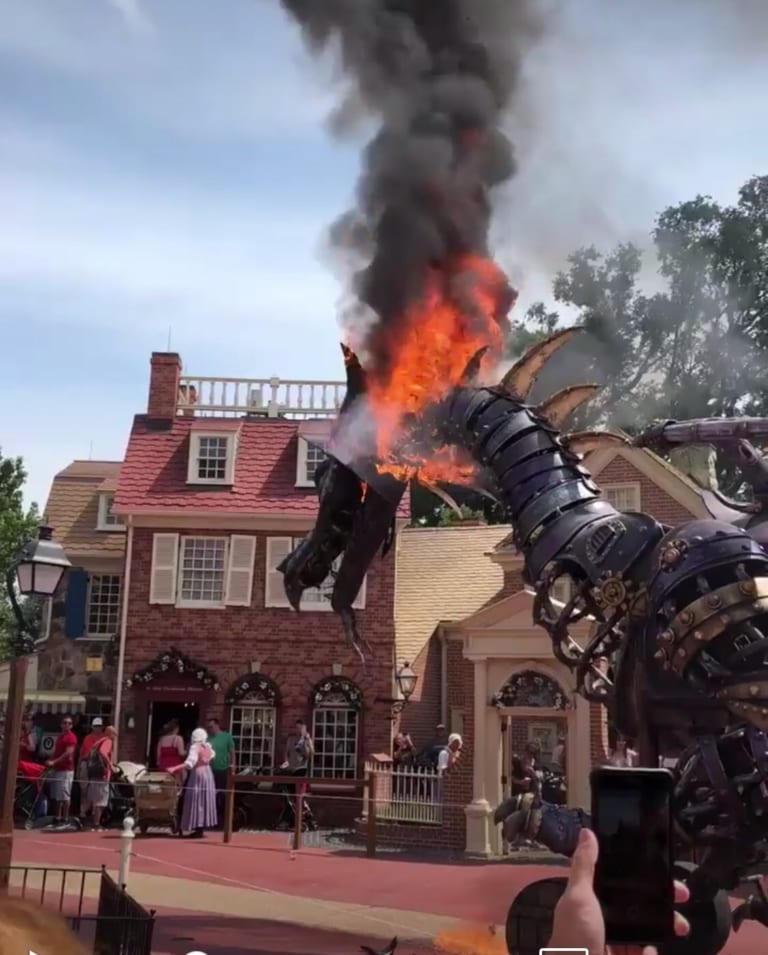 Even though the Disneyland Paris version wasn't taken out of their parade, the fire feature was turned off after the incident (though it's currently back on). That was important to get the fire effect working on her return to the Magic Kingdom too. I'm really glad hope they found out a safe way to make it run as it's one of the coolest effects in Walt Disney World!
I'm super happy about this news and excited to see Maleficent again, the Festival of Fantasy just hasn't been the same without her!
Your Thoughts:
I want to know what you think about the Maleficent Dragon Float returning to the Magic Kingdom…
Are you happy to see it back?
Do you like the design?
Let us know in the comments section below!
If you enjoyed this article, as always I appreciate it if you'd share it with others via social media. I work hard at making this website into a useful resource for you and your family to plan your visit to the Disney Parks and I hope it can help you! Thanks 🙂
Source: Disney Parks Blog