The original Rivers of Light debuted only 2 years ago and we're already getting a new version. Disney has announced the new show coming to Disney's Animal Kingdom is called: "Rivers of Light: We Are One" and will be replacing the old Rivers of Light show May 24, 2019.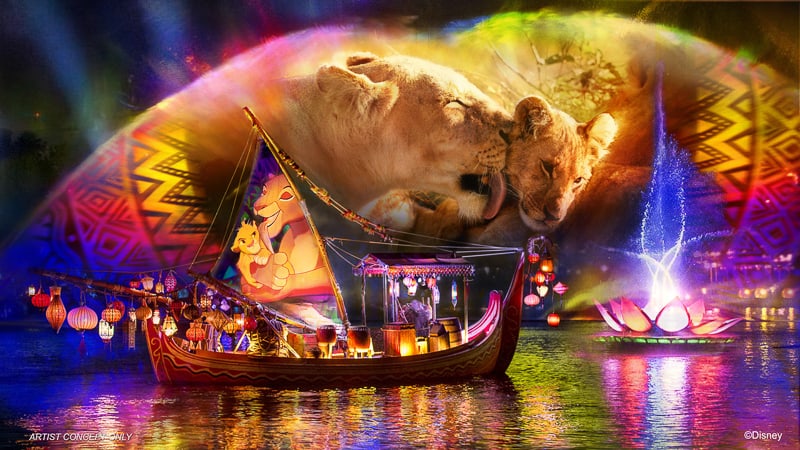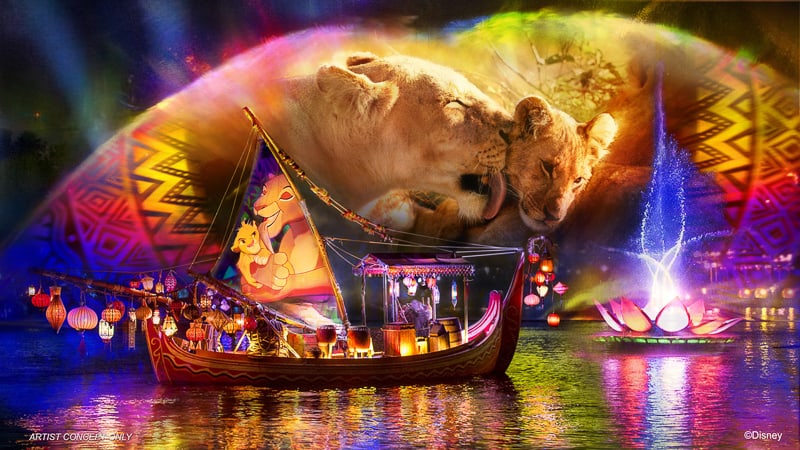 If you haven't experienced "Rivers of Light" yet, it's a nighttime show set out on the waters of Discovery River and it's a pageant of beautifully illuminated lantern floats, grand theatrical imagery, a soaring musical score and innovative special effects.
Honestly it's not our favorite nighttime show by any means in Walt Disney World, but it has potential that it hasn't fulfilled yet, now with "Rivers of Light: We Are One," just maybe they'll be able to do that.
You can read our full review of the original Rivers of Light show for a more detailed look and our thoughts on it.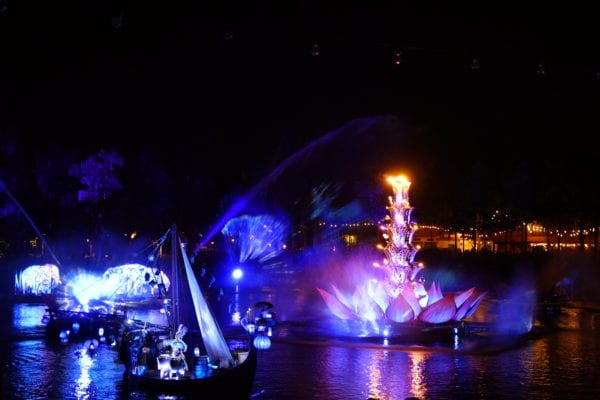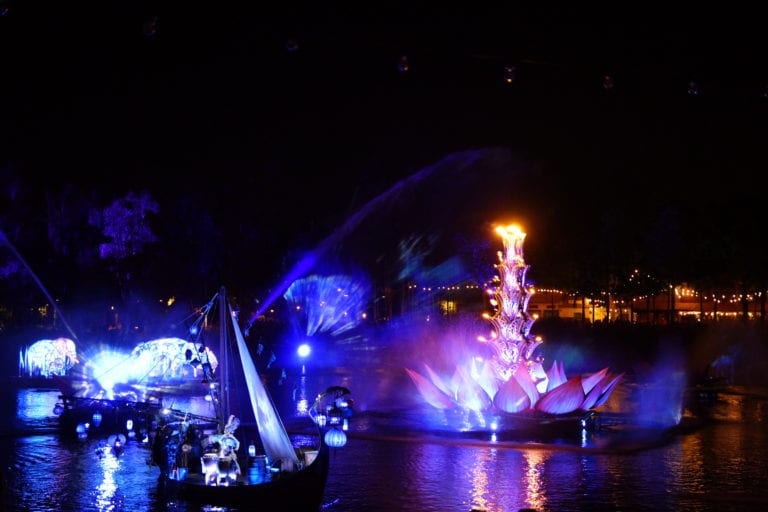 What's new in "Rivers of Light: We Are One":
"Rivers of Light: We Are One" is a similar setup to the original, but instead of the original music and characters, it will introduce images and characters from the Disneynature films, along with a colorful tapestry of classic moments from Disney animation. As you can see in the first photo, some scenes will be from The Lion King for example which makes sense in the Animal Kingdom.
Here's a video preview of the new "Rivers of Light: We Are One":
The music of "Rivers of Light: We Are One" will be a mix of the original musical score and familiar Disney theme songs. This is will be interesting to see how they work everything together to create powerful arrangements to tell the story.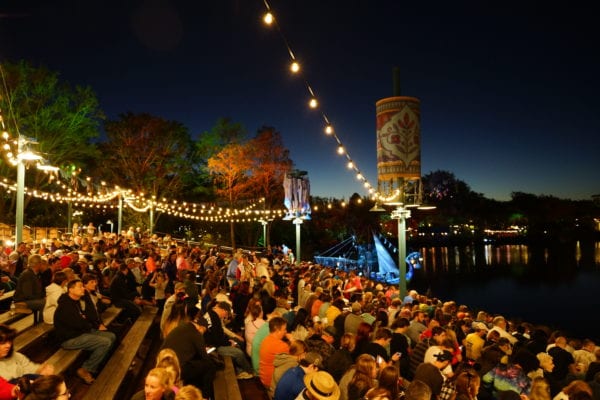 I don't think this was a big shock to anyone who has followed the Rivers of Light story from the beginning. Right from conception it's been really difficult to bring this show together and that fact plus the fact that it can be quite boring sometimes made it obvious that a change was coming soon.
Everything is going to IP obviously now which is no surprise, and I'm actually shocked they didn't work the Disney characters into the original version of Rivers of Light (Jungle Book version not withstanding). My main complaint with Rivers of Light is that it needs more energy which I'm hoping they will bring in this new version.
"Rivers of Light: We Are One" is coming to the Discovery River Amphitheater at Disney's Animal Kingdom, May 24, 2019.
Your Thoughts:
I want to know what you think about the new Rivers of Light: We Are One show coming to Disney's Animal Kingdom…
Are you looking forward to it?
Are you happy it's changing?
Let us know in the comments section below!
If you enjoyed this article, as always I appreciate it if you'd share it with others via social media. I work hard at making this website into a useful resource for you and your family to plan your visit to the Disney Parks and I hope it can help you! Thanks 🙂