(UPDATE 5/3/19): As we reported over a year ago, the Rock 'n' Roller Coaster in Walt Disney Studios Park in Disneyland Paris is closing to become an Iron Man/Avengers-themed Coaster instead.
We've known for sometime this change was coming but now on the Disneyland Paris website they are reporting that the Rock 'n' Roller Coaster is closing down in September to make way for this change.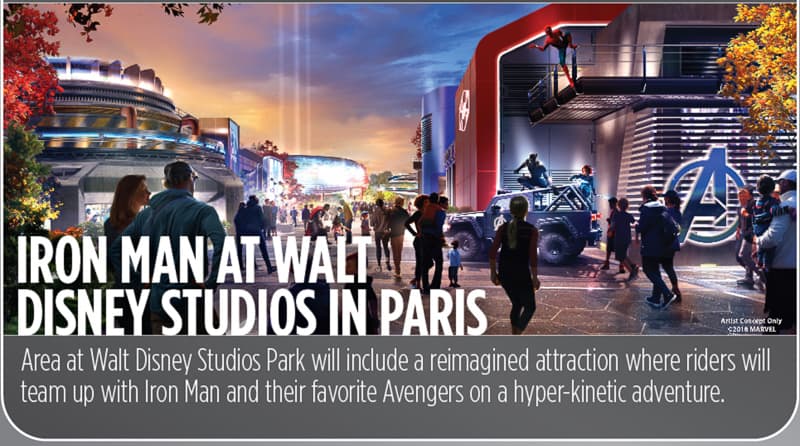 The Avengers Coaster is just the first change in what will become a Marvel Super Heroes Land taking over that whole area of Walt Disney Studios Park and will be a crucial part of the massive $2.5 Billion expansion Disney is putting in.
Originally a re-themed Rock 'n' Roller Coaster to Marvel was supposed to open before the Marvel Super Heroes Land, but now it will be ready for the first phase of that land. The building's exterior, which is old and features an outdated will transform into the main icon of this new land as a colourful, illuminated, wrap-around structure providing the square with some much-needed kinetics.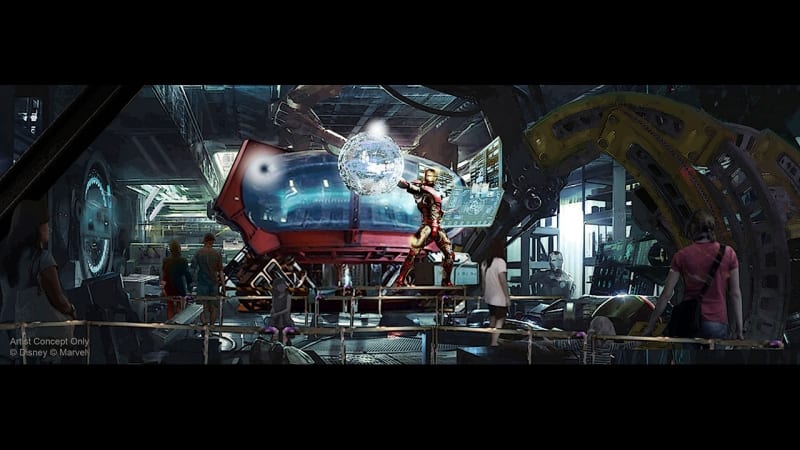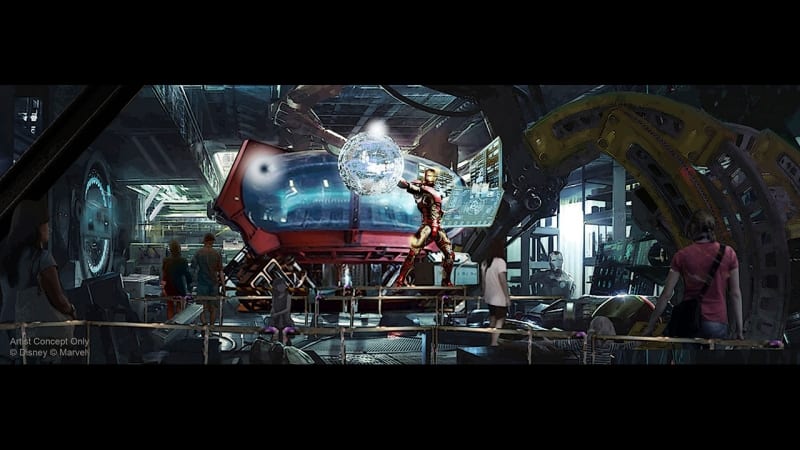 Many have been wondering why the move. I think it's obvious that Aerosmith's appeal isn't what it was when the Rock 'n' Roller Coaster was built in the 90's. The majority of young people today don't listen to Aerosmith, and while it's still a fun ride, they want to appeal to a broader market, and nothing is bigger than the Marvel Universe, which isn't going away anytime soon.
The Iron Man/Avengers Coaster is supposed to be ready to open sometime in 2020.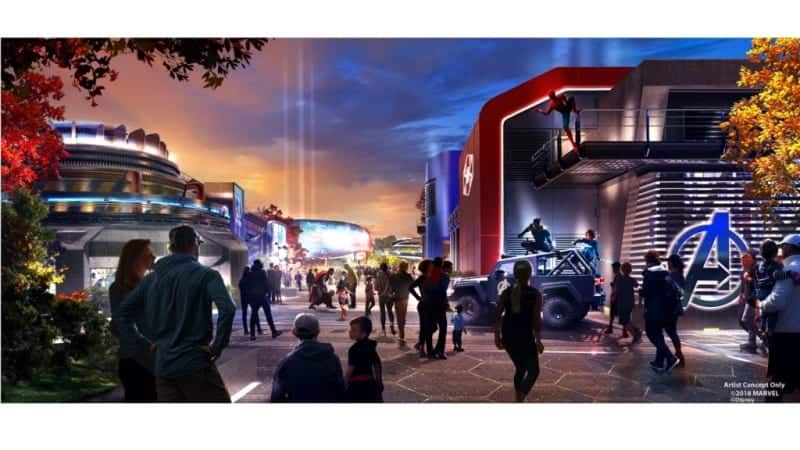 (ORIGINAL STORY): Seeing as we can't get most of the Marvel characters in Walt Disney World, Disney is putting the Marvel brand to use in international parks, and more of that was made evident this weekend at D23 Expo Japan. Disney announced that Rock 'n' Rollercoaster is transforming to an Avengers Coaster in Walt Disney Studios Park in Disneyland Paris.
Changing the Rock 'n' Rollercoaster Starring Aerosmith to a Marvel themed attraction makes perfect sense with recent moves. We know that the Walt Disney Company purchased all the shares of the Disneyland Paris Resort, and they've committed a $2.4 Billion investment to the parks and resorts there, including: The Art of Marvel Hotel, and a New Blockbuster attraction for Disneyland Paris.
In this new Marvel Rollercoaster, Iron Man will team up with the Avengers on a new high-speed adventure. I'm guessing pretty much the whole ride system will stay in tact, and it will only be the theming throughout that changes, but we'll wait for more information.
I really like this change and I'm happy to see more Marvel characters make it into the parks somewhere in the world. This sounds totally different than the rumored Captain America Coaster that's supposedly coming to Disney California Adventure at some point, but it'll be interesting to see how it's developed.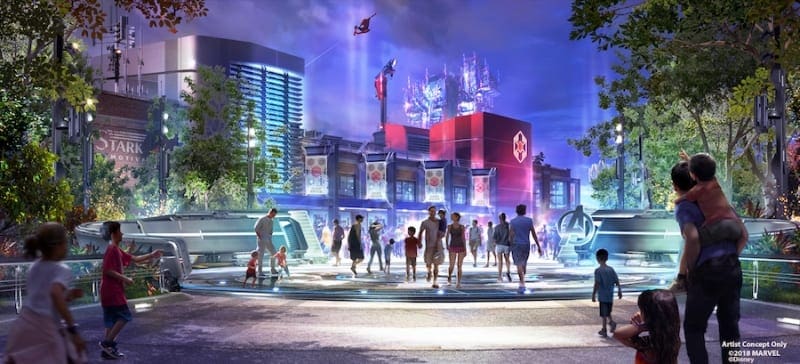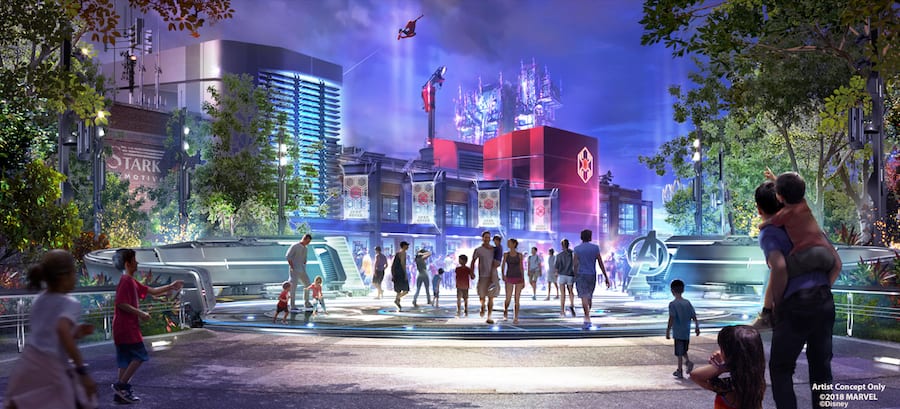 I also don't think the Rock 'n' Roller Coaster Starring Aerosmith in Disney's Hollywood Studios will get changed anytime soon. 1. because they can't use Marvel characters in WDW and I don't think they have a good replacement for Aerosmith at the moment and 2. they can't afford to close down any more attractions in Hollywood Studios at least till the end of 2019 when Galaxy's Edge opens up.
Stay tuned for more…
Your Thoughts:
I want to know what you think about the Rock 'n' Roller Coaster transforming to Marvel Avengers coaster. Do you think it's a good move? Let us know in the comments section below!
If you enjoyed this article, as always I appreciate it if you'd share it with others via social media. I work hard at making this website into a useful resource for you and your family to plan your visit to Walt Disney World, and I hope it can help you! Thanks 🙂