(UPDATE 6/9/19): Disney has responded to the rumors of The Seas and The Land pavilions in Epcot's Future World being slated to be demolished and replaced by new attractions sometime in the future and has denied those rumors as being false.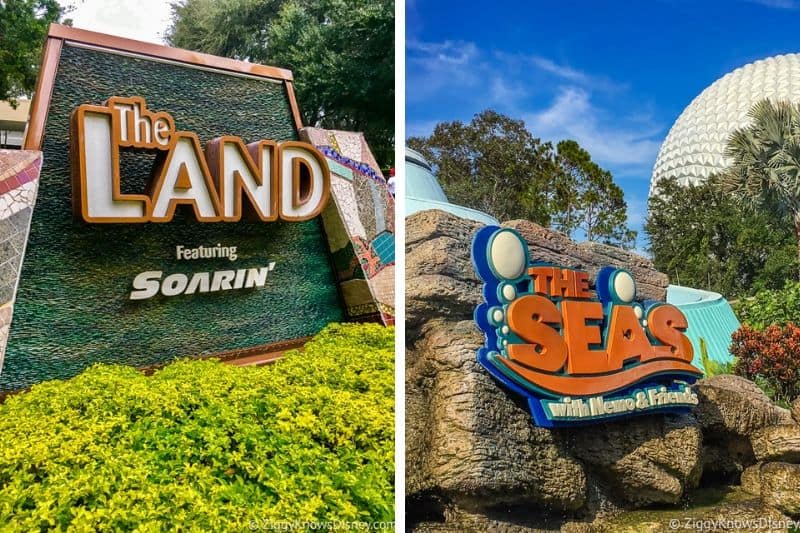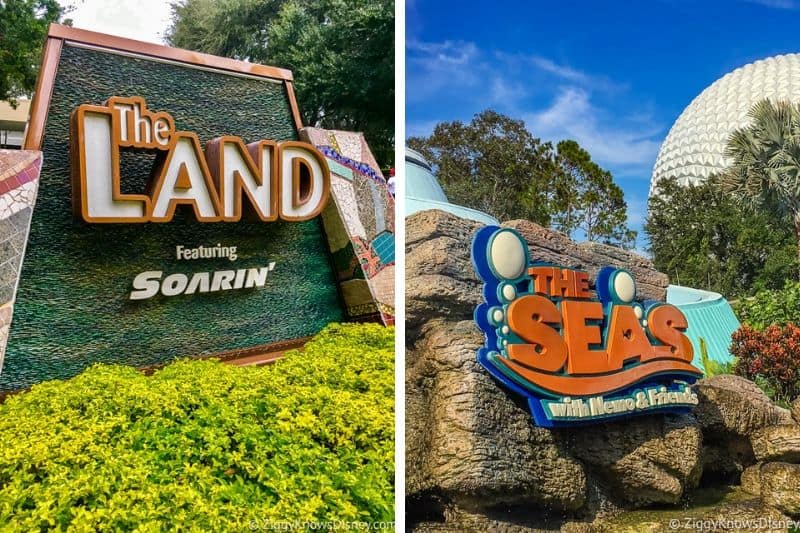 Disney fans worldwide lost their minds a bit when this rumor first came out but it seems like the Disney fan community can rest easy after the official comments by Disney on the situation.
When asked on Twitter by @FluffetteKaz if the rumors about The Land and The Seas were true the official Walt Disney World Twitter account had this to say:
They outright stated that both The Seas with Nemo and Friends and The Land are both planned on being in the long-term plans for Epcot's future expansion and they aren't going anywhere.
If Disney is officially saying this then we have to believe that is going to be the case unless they state otherwise. It's possible they could do some upgrading to either pavilion in the next few years which would be nice, but totally getting rid of them seems like a long shot at this point in time.
We'll continue to monitor the situation but for now it doesn't look like we are going to have any changes anytime soon…
(Original Story):
The original rumors would be terrible news for Epcot fans, that two of Epcot's most beloved pavilions: The Land and The Seas are going to be demolished in Phase 2 of Epcot's huge expansion/renovation project.
According to wdwnt, internal documents show that Disney is planning on destroying The Land and The Seas pavilions completely and build something completely different in their place. This demolition would take place after the current renovations finished, we're talking 2024 -2026.
Most likely totally new buildings would go up in their place. In some way or another Disney would have to reuse the valuable real estate that both of these pavilions are built on.
My first reaction is that this is absolutely a crazy idea and I can't even believe Disney would consider this. Yes maybe The Seas isn't the most popular pavilion in Epcot, but we are talking about two staples of Future World since practically the beginning.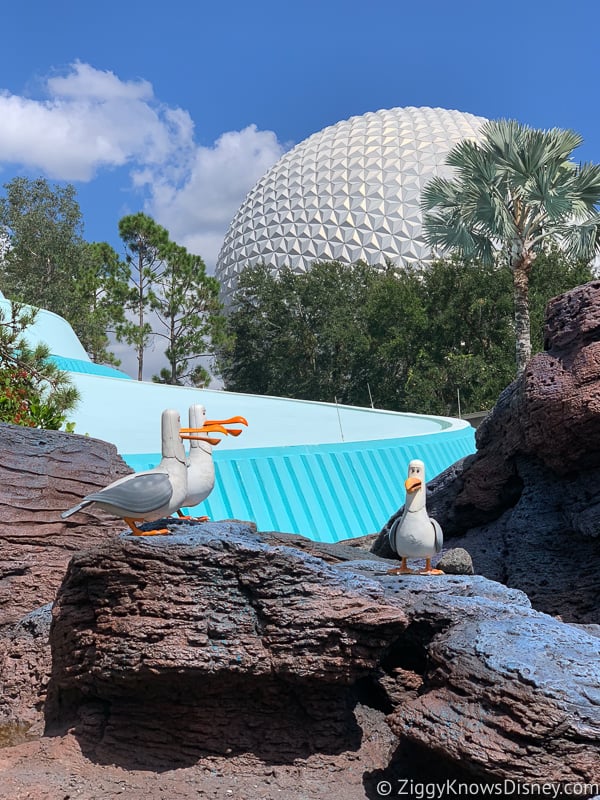 The Land pavilion opened with Epcot on October 1, 1982 and "The Living Seas" opened shortly after that in 1986. Both have been revamped and have changed since their initial openings, but they are huge components to the Epcot we know and love.
What does this mean for what's currently located in these two Future World pavilions? Let's take a look:
The Land – There are two main attractions located inside The Land pavilion: Soarin' Around the World and Living with the Land. According to the rumors Soarin' will be saved and would most likely either receive a new separate entrance or have the entrance connect through whatever new pavilion goes up in its place.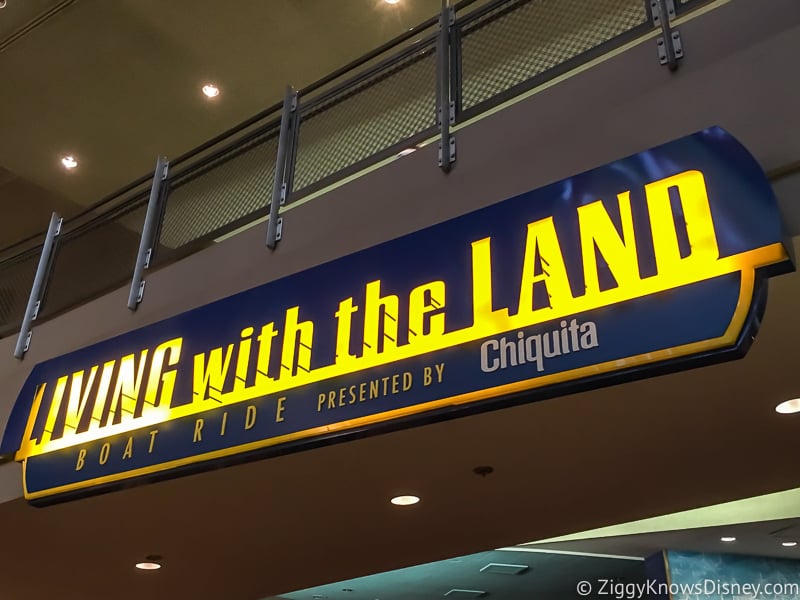 Living with the Land though sounds like it's going bye bye in this scenario though. Yes it is one of the slowest and most boring attractions in Walt Disney World, and it's severely outdated, but I can't help but love it anyway. I was hoping that it would get an upgrade at some point, not be destroyed totally. Nothing is mentioned specifically about Living with the Land and there is the possibility it could get saved, so let's hope!
It's also strange timing considering that Disney is putting in a the new film in The Land in 2020 called Awesome Planet. I guess this won't be a super big draw and can serve as a placeholder to keep guests busy during the current Epcot construction work.
The Seas with Nemo and Friends – This pavilion/attraction used to be called: "The Living Seas" and it was re-hauled in 2007 when Disney started adding more Pixar-themed attractions to the parks. In this scenario the attraction "The Seas with Nemo and Friends" would get destroyed, but more importantly to me also the gigantic aquarium that houses it.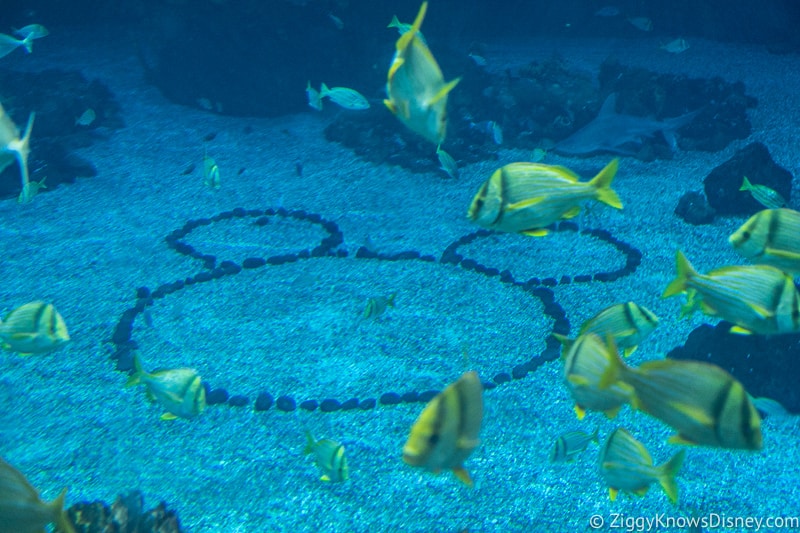 When it was built in 1986 it was the largest saltwater aquarium in the world, holding 5.7 million gallons and hundreds of species of fish and water-life. I personally would hate to see this go too, even though I do admit that it needs an upgrade in some way. I can't even begin to understand how demolition of something this big would be possible or how long it would take.
I also have absolutely no idea as to what Disney would build in either of their places. Whatever they are planning, they would be some absolutely monstrous attractions to sit on real estate so big.
Again these demolition projects if gone ahead with, would take place after the current slate of Epcot renovations which includes:
At this point all of these rumors are still unconfirmed and nothing has been said by Disney so far sos we'll take this with a grain of salt. I don't think they're far enough along to announce anything at this year's D23 Expo, but it's definitely something we're going to keep a close eye on in the coming months and years.

Be sure to check out our Walt Disney World Construction Updates page for more updates on all the projects going on around Disney World as we continue to bring you the latest!
Your Thoughts:
I want to know what you think about the possible demolition of The Seas and The Land pavilions in Epcot…
Do you think it's a good idea?
What would you like to see replace them?
Let us know in the comments section below!
If you enjoyed this article, as always I appreciate it if you'd share it with others via social media. I work hard at making this website into a useful resource for you and your family to plan your visit to the Disney Parks and I hope it can help you! Thanks 🙂