In case you missed it a couple weeks ago, Disney announced a whole new Epcot entrance re-do including moving the Leave a Legacy monuments outside the park as part of a bigger project for the park. Now Disney has filed permits for the new Epcot entrance they are calling internally: "Project G."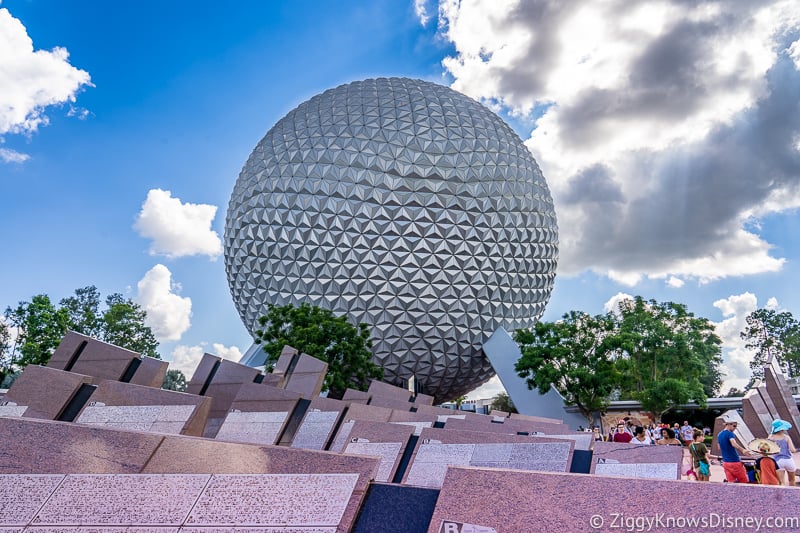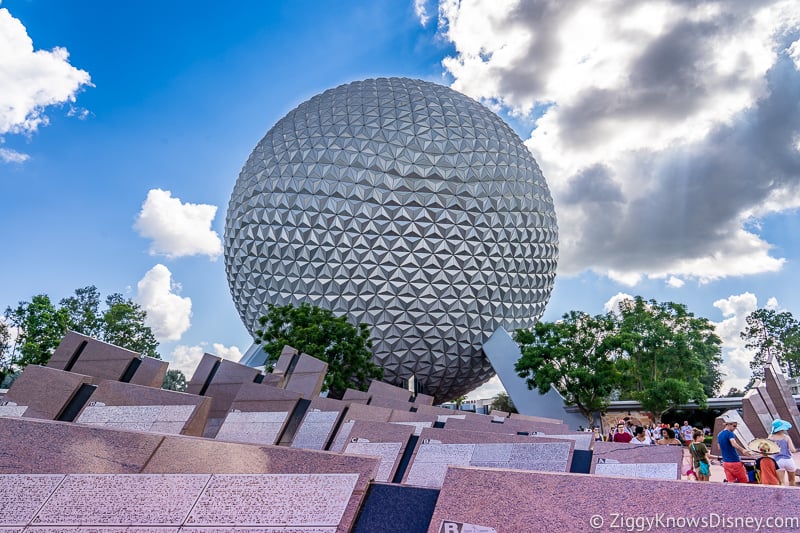 The permit describes the work as: "Enabling Works at North Pathways. Includes site-work, demo, hardscape, landscaping." It has 1400 Avenue of the Stars #A for the address of the project which has been used in the past for other Epcot projects, so unless something else is getting demoed there, this is the right project. It's possible "Project G" stands for the rumored "Project Gamma" which includes an overhaul to the Spaceship Earth attraction itself.
We recently took a deeper dive into Project Gamma where it looks like Innoventions is going to be demolished, as well as Starbucks and Club Cool closed (though we know Starbucks is coming back for sure).
In this permits we found out that Whiting Turner is the contractor. If that name sounds familiar then you obviously follow a lot of the construction projects around Walt Disney World as Whiting Turner has been one of lead companies building some of the biggest projects currently going on including: Star Wars Galaxy's Edge, Toy Story Land, TRON Roller Coaster and more…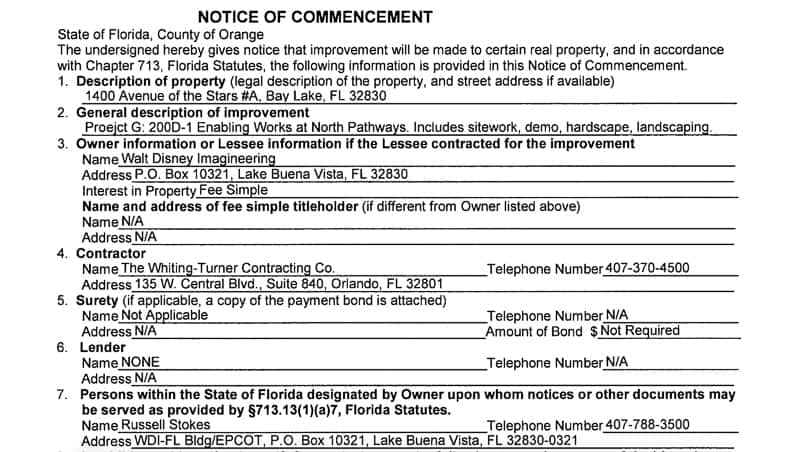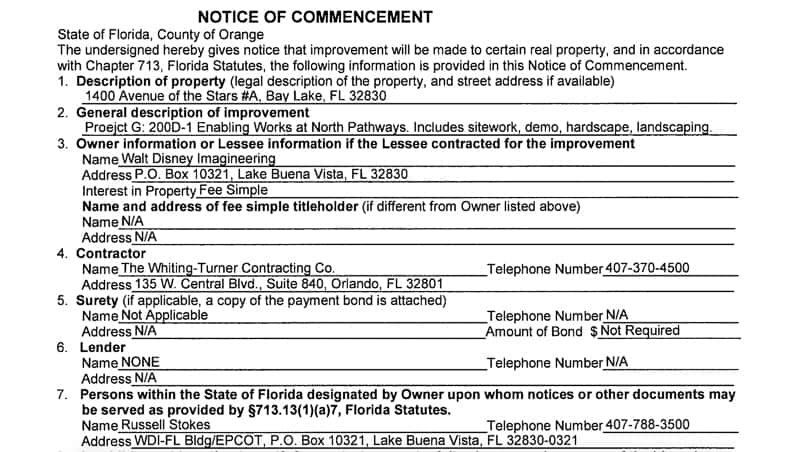 Even though the permits use the work "demo" in describing the entrance, we know that the actual Leave a Legacy plaques are not going to be destroyed, but the granite monoliths themselves probably will be. In either event, the plaques are just getting moved outside the park to the Epcot parking lot and will probably be mounted on a wall of some sort. So if you are looking for yourself or loved ones, maybe you'll get a look as you're walking up to the park.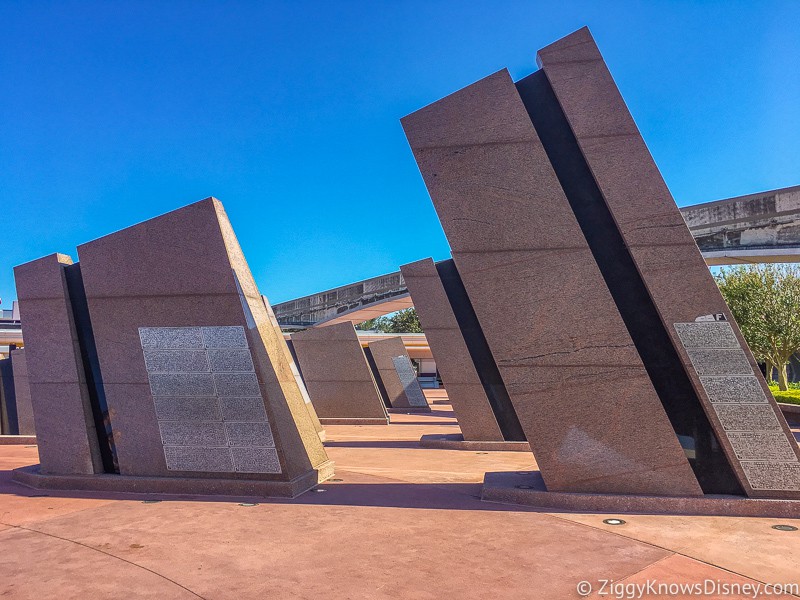 This isn't the only park getting an entrance upgrade in Walt Disney World. Just last week we saw permits filed for an entrance overhaul in Disney's Animal Kingdom too, with a new covered tram drop-off point. Similar verbiage to this permit for Epcot was found in that one too.

Work is expected to get start on the project this Spring/Summer, and be finished in 2020. These permits confirm that with their "1-year" work duration.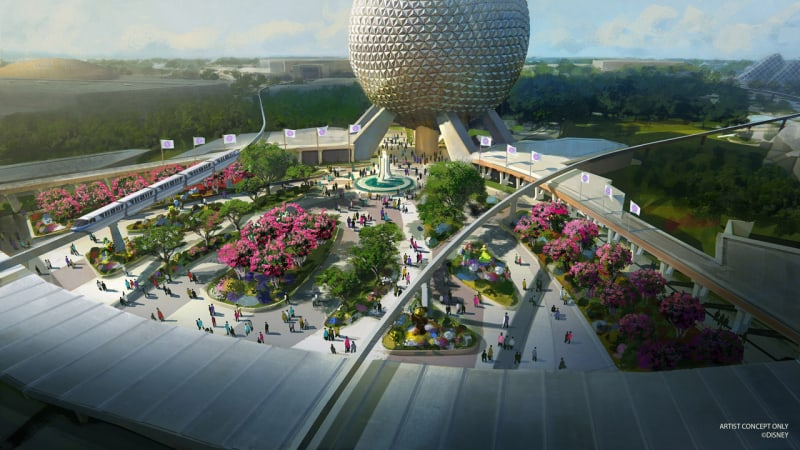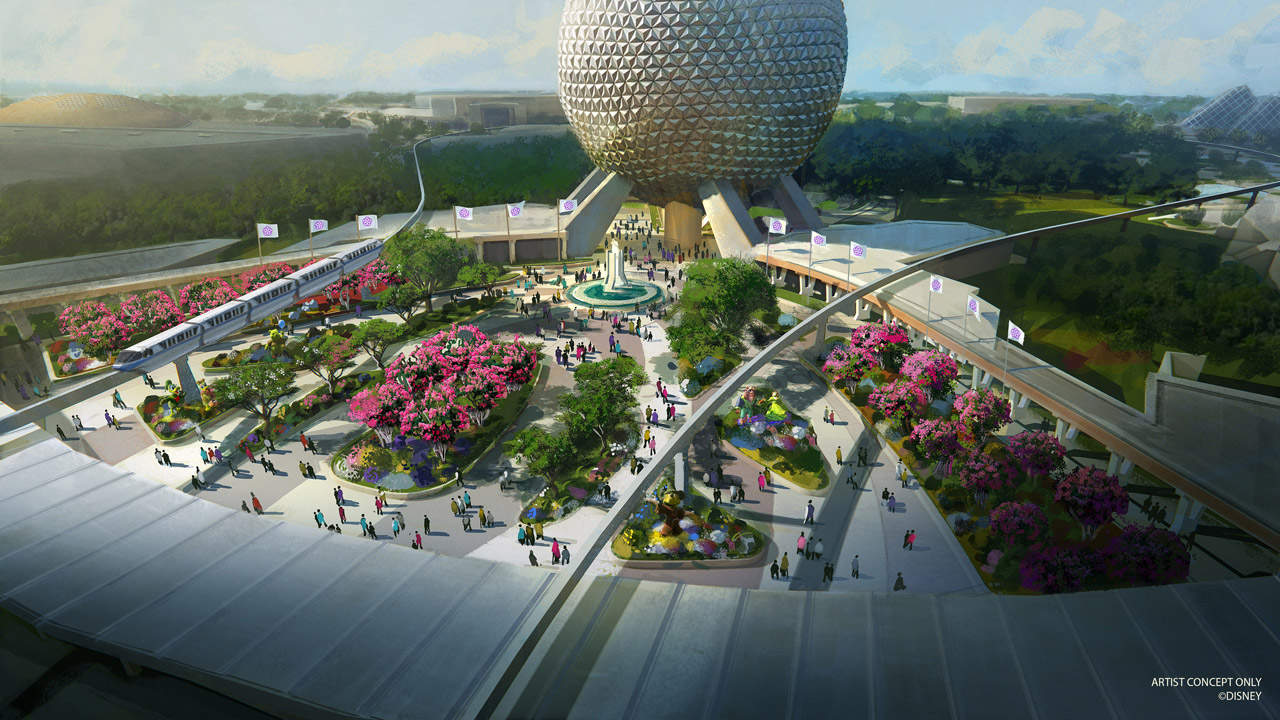 This is also only one part of the Epcot transformation as many new attractions are coming to the park including a Guardians of the Galaxy roller coaster, Remy's Ratatouille Adventure, Epcot Forever fireworks show, new restaurants and the just announced Kid's Play Zone which is taking over the Wonders of Life pavilion. All of this has to be in place by 2021 when Walt Disney World will be celebrating its 50th Anniversary.
To learn more about this project and more, check out our Walt Disney World Construction Updates page for more news on all the projects going on around Disney World as we continue to bring you the latest!
Your Thoughts:
I want to know what you think about the Epcot entrance re-do…
Are you happy with the change?
How do you feel about them moving Leave a Legacy outside the park?
Let us know in the comments section below!
If you enjoyed this article, as always I appreciate it if you'd share it with others via social media. I work hard at making this website into a useful resource for you and your family to plan your visit to the Disney Parks and I hope it can help you! Thanks 🙂
---
---