Price increases at Walt Disney World are a regular occurrence, and if you are going soon, you might be surprised at some of the latest price increases on snacks and food in general at the restaurants.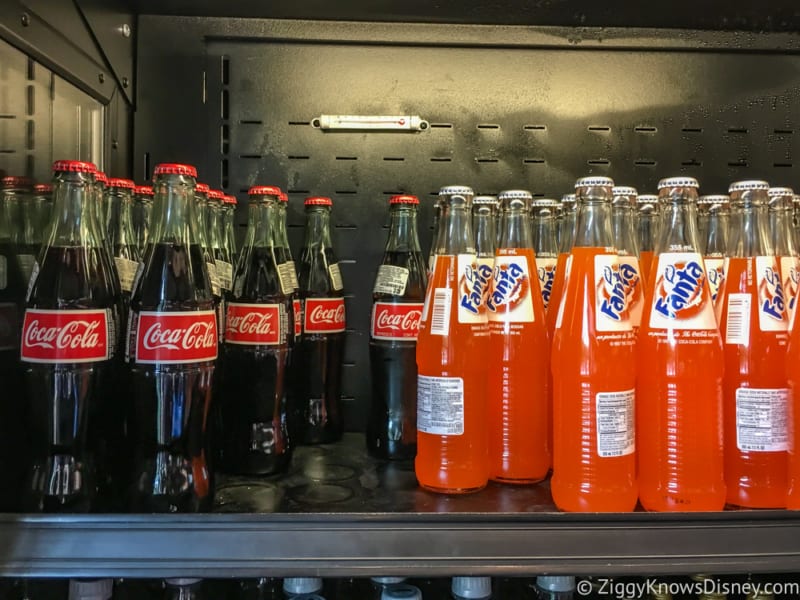 Recently Disney made some big price increases on Walt Disney World snacks at many quick service locations throughout property including Mickey Pretzels, Dole Whip, Churros, Re-fillable Mugs, Soda, and Alcoholic Drinks.
Price increases at Walt Disney World on snacks and food are normal, and Disney usually does an all-around snack price increase in October or the Winter, so we're not surprised. This latest increase does come at a bad time however since guests and fans online have been bombarded with price increases to just about everything.
In this post, we are going to break down some of the latest price increases around Walt Disney World to food, snacks, and hundreds of other items.
Which Snacks Increased in Price?
We looked back at some old menus of quick service locations around Disney World, then looked at the updated prices on the Disney World website to make a comparison and see just how much the damage was.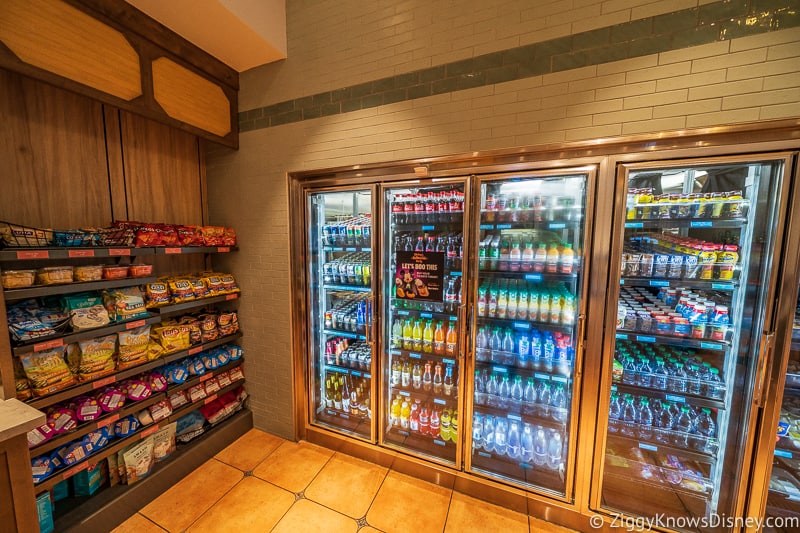 What exactly went up in price? This is a list of some of the price increases in Disney World:
Snacks:
Popcorn: was $4.99, now $5.50
Popcorn Bucket: was $11.29, now $13.00
Popcorn Bucket Refill: was, $1.89, now $2.25
Churro served with Chocolate Dipper: was $6.19, now $6.39
Mickey Pretzel Served with Cheese Sauce: was $6.79, now $7.19
Mickey Ice Cream Bar/Other Ice Cream Bars: was $5.69, now $5.99
Pineapple DOLE Whip Cup: was $4.99, now $5.99
Pineapple Float: was $5.99, now $6.99
Pineapple Float with Tiki Sipper: was $10.99, now $11.99
Float with choice of Fountain Beverage: was $5.49, now $5.99
Chocolate-Chip Cookie: was $3.49, now $3.49
Oatmeal: was $3.99, now $4.99
Cookies 'n Cream Sundae Cupcake: was $5.49, now $5.79
Brownie Bites: was $4.79, now $4.99
Cinnamon Roll: was $4.39, now $4.49
Danish Assortment: was $3.99, now $4.29
Coffee Cake: was $3.79, now $4.29
Croissant: was $3.49, now $3.79
Toasted Plain Bagel: was $3.49, now $3.79
Assorted Muffins: was $3.49, now $3.79
Almond Croissant: was $3.99, now $4.29
M&M'S® Milk Chocolate or Peanut: was $2.29, now $2.49
SKITTLES: $2.29 to $2.49
Snickers Original: was $2.29, now $2.49
Quick Service:
Most Quick Service Entrees: $1 increase
Bacon Macaroni & Cheese 1/4-lb All-Beef Hot Dog Served with Chips: was $11.49, now $11.99
Chili-Cheese-Corn Chip 1/4-lb All-Beef Hot Dog Served with Chips: was $11.49, now $11.99
All-Beef Hot Dog Served with Chips: was $8.99, now $9.49
Drinks:
Coca-Cola, Diet Coke, Sprite 20oz. bottles: increased to $5.00 at some carts, $4.69 at resorts
Hot Beverages Freshly Brewed Joffrey's Coffee™ Regular: was $3.29, now $3.49
Freshly Brewed Joffrey's Coffee™ Decaf: was $3.29, now $3.49
Hot Cocoa: was $3.29, now $3.49
Twinings London® Hot Tea: was $3.29, now $3.49
Specialty Coffee French Vanilla Iced Coffee: was $4.79, now $5.49
Mocha Iced Coffee: was $4.79, now $5.49
Margaritas: $1 increase on most margaritas
Martinis: $1-$2 increase on most martinis
We checked out menus from other parks outside the Magic Kingdom and the resort hotels, and some menus reflected these changes, with some not having updated the new price changes totally. We expect that to be fixed shortly.
Alcoholic drink prices increases looked to be across property with drinks like margaritas, martinis, beer, hard root beer floats, and the like going up between $1-2 per drink.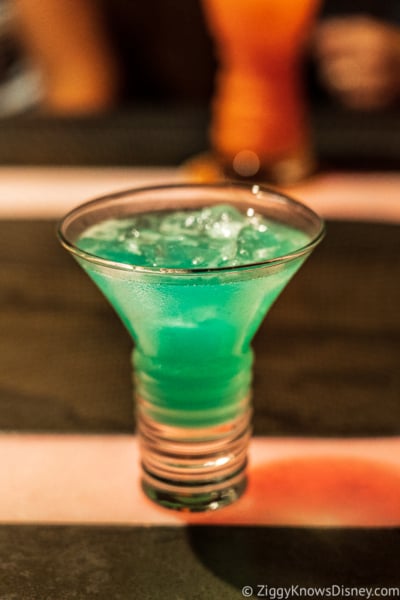 For example, over at Oga's Cantina in Disney's Hollywood Studios, prices for all alcoholic drinks across the board went up including:
Fuzzy Tauntaun: was $16, now $17
Dagobah Slug Slinger: was $16, now $17
The Outer Rim: was $17, now $18
Bespin Fizz: was $18, now $19
Yub Nub: was $45, now $46
Jet Juice: was $15, now $16
Rodian Ration: was $13.50, now $14.50
Bloody Rancor: was $18, now $19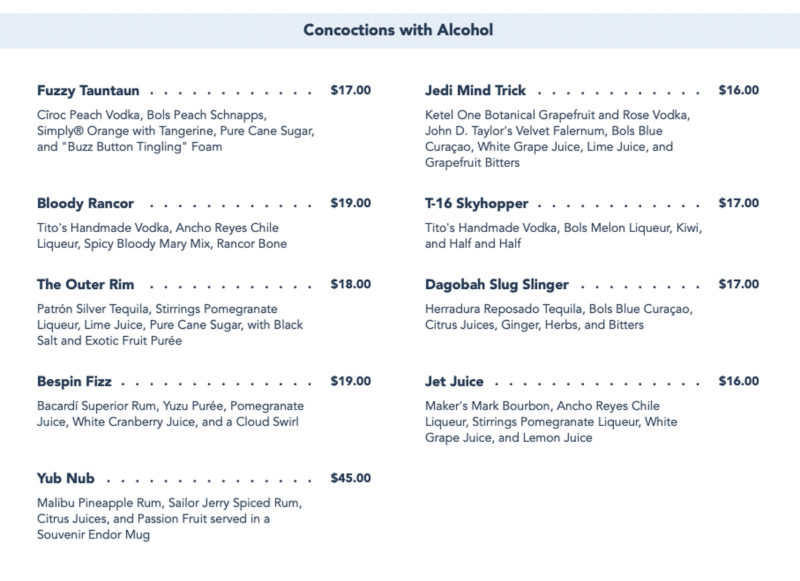 Over at 50's Prime Time Cafe in Disney's Hollywood Studios, it was similar with the prices increasing on appetizers, entrees, and alcoholic drinks:
Beer-battered Onion Rings with Horseradish Sauce: was $10, now $12
Cousin Amy's Iceberg Lettuce Wedge: was $9, now $11
Aunt Liz's Golden Fried Chicken: was $24, now $25
A Sampling of Mom's Favorite Recipes: was $26, now $27
Cousin Megan's Traditional Meatloaf: was $21, now $22
Mom's Old-fashioned Pot Roast: was $24, now $25
Caesar Salad with Salmon: was $18, now $19
Magical Star Cocktail: was $15, now $17
Grandma's Picnic Punch: was $15, now $16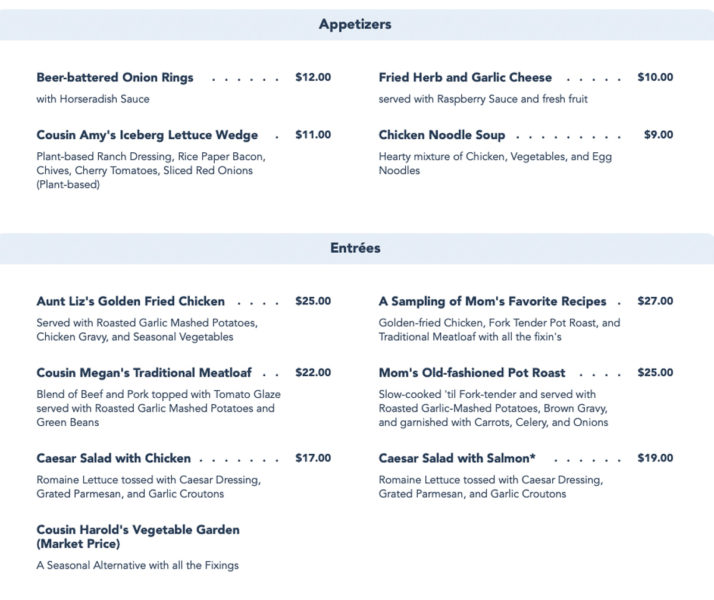 It's not only in the theme parks, but even the restaurants at the Walt Disney World Resort hotels have seen increases, both in the quick service and table service restaurants.
For example, here are some of the increases at Oliva's Cafe at Disney's Old Key West Resort:
Homemade Soup of the Day: was $8.00, now $9.00
Southernmost Buttermilk Fried Chicken: was $22.00, now $24.00
Cay Hueso Shrimp Pasta: was $24.00, now $26.00
Turtle Krawl: was $13.00, now $14.00
Olivia's Strawberry Lemonade: was $15.00, now $16.00
Slappy Joe's Bourbon Berry Lemonade: was $14.00, now $15.00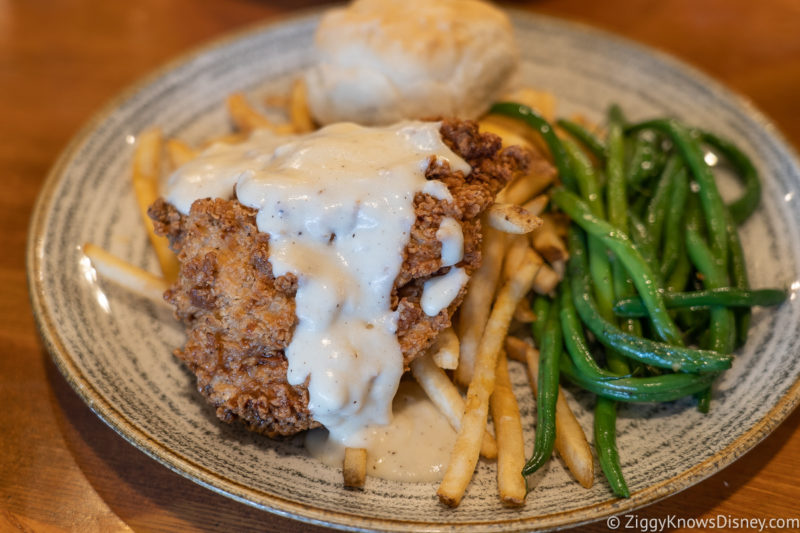 What do the Latest Price Increases Mean?
Yes, it's true that this is a seasonal price increase, and there were mixed results across the board. Some things got hit a lot harder than others. For example, alcohol got hit the hardest with a 7-10% increase on most mixed drinks.
$1-$2 on drinks that were already overpriced is a bit much.
I can't imagine what people would do if Disney World ever got rid of the free ice water in a cup at quick service locations, people would riot.
I understand the company's pressure to perform for stockholders and investors, but with price increases across Walt Disney World, a super expensive Star Wars Hotel, Genie+ and Lightning Lanes, increase to merchandise prices, park tickets, parking, and annual passes, things are getting out of hand.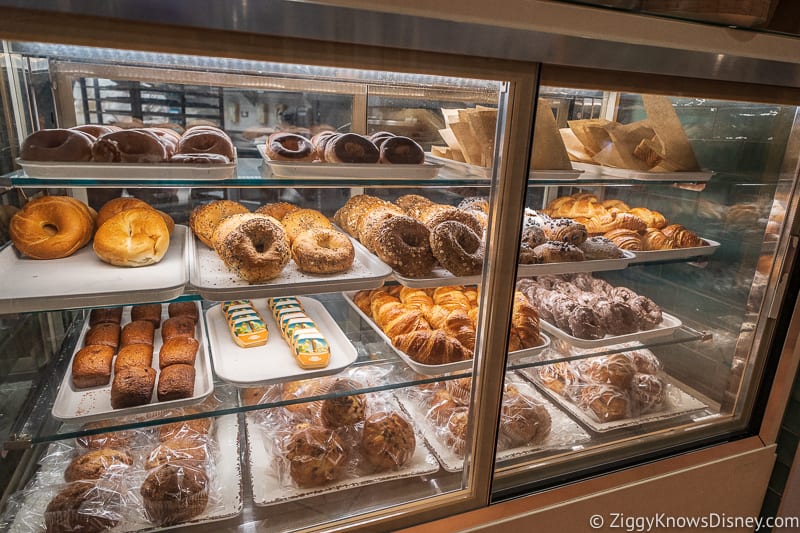 Also, not having the Disney Dining Plan is a big source of complaint from guests since they at least get peace of mind and don't have to worry as much about high snack costs. When will the Disney Dining Plan return? It should be sometime in 2022, but that's anyone's guess at this point.
This price increase isn't going to make a huge difference in the short term as raising the prices $1 or so on various snack items isn't going to stop the family of four who is already dropping thousands on their vacation. If you want a Mickey Pretzel, the fact that it went up a few cents isn't going to stop you.
However Disney can afford to raise the prices right now because the people are coming through the turnstiles, but they need to tread carefully here, as they could find themselves with a drop in attendance numbers if it continues too much.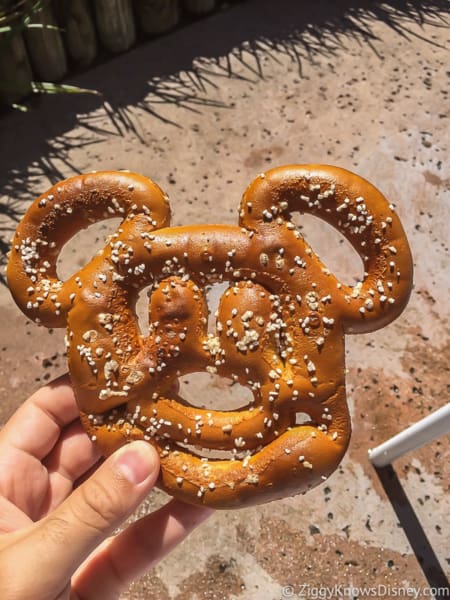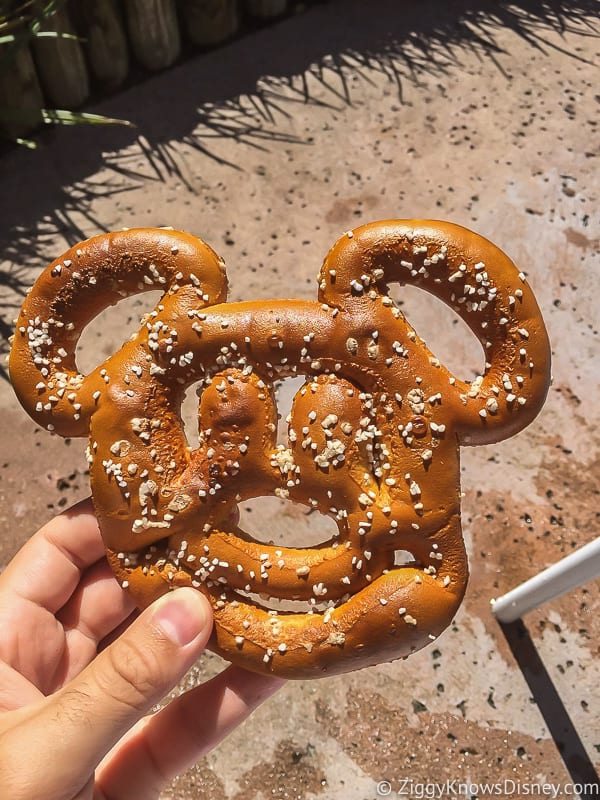 Already in both Disneyland and Walt Disney World they haven't been seeing the giant crowds they were expecting for the 50th Anniversary, (due to a number of reasons not all related to price), but our economic state could change at any time and all these families who once had a bunch of disposable income, might not anymore.
Even the families that do go to Disney World now often times have to be on such a strict budget, that they can't enjoy as many of the snacks or drinks that they would like. Not being able to take advantage of special deals like the Disney free dining promotion becomes even more important now.
If the attendance continues to slip, there's also the risk of all those awesome projects on the horizon for Disney World either getting axed or getting their budgets greatly reduced, which again is bad for the guests.
I'm not saying this is the end of the world and again the steam train that is Disney is going to most likely keep chugging along full speed ahead, but I hope in the near future the leadership within the company starts to take notice that a big part of its biggest fans are being squeezed out, not being able to afford a Disney vacation nearly as much as they would like, and some not at all.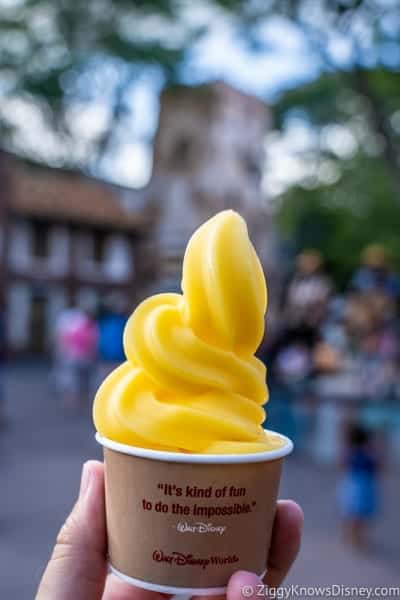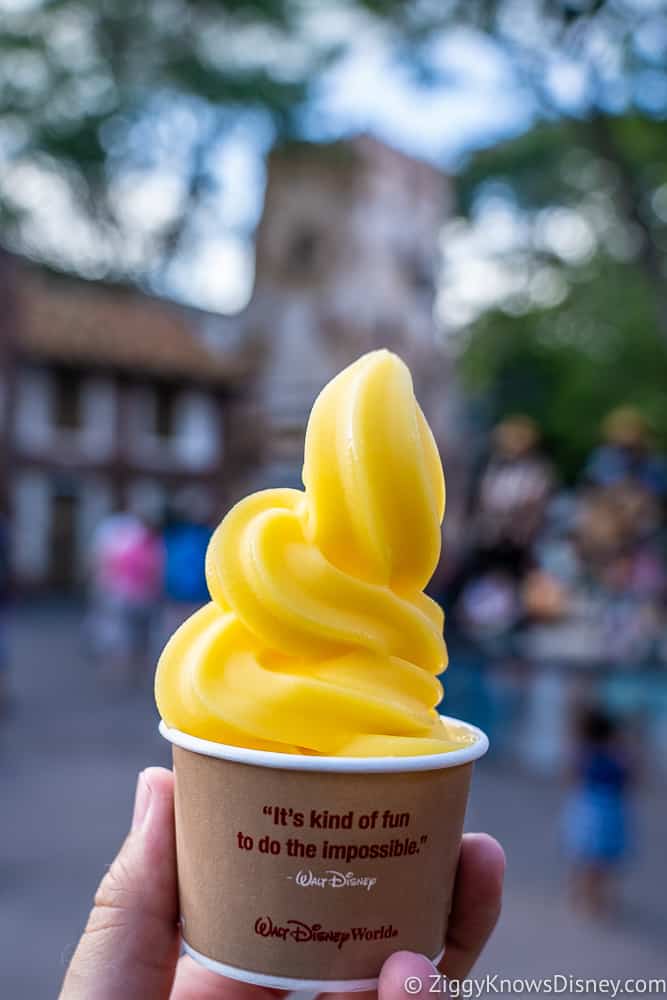 I love this company and don't want to see even more negative side effects happen down the road, and I definitely want their biggest supporters like all of you to be able to keep coming back to the place you love so much.
Let's hope that Disney gets what's going on and appreciates the people that made this place turn into what it is today.
We'll continue to update you on any more price increases around Walt Disney World if and when that happens and which snacks have been affected so keep checking back for more updates…
Need help planning your Disney Vacation? Contact René from Show You the World Travel for all your trip planning needs. All of the agents there are certified Disney Travel Agents and are super helpful with all your planning needs. I highly recommend them and the best part about it is they are FREE to use!
Your Thoughts
I want to know what you think about the Big Price Increase on Walt Disney World Snacks…
Does this affect your travel plans to Walt Disney World?
What can be done to keep prices down?
Let us know in the comments section below!
If you enjoyed this article, as always I appreciate it if you'd share it with others via social media. I work hard at making this website into a useful resource for you and your family to plan your visit to the Disney Parks and I hope it can help you! Thanks 🙂