There are three things you can always count on in the world: 1. Death, 2. Taxes, and 3. Walt Disney World & Disneyland ticket price increases. It was just made official as we just got another increase in Disneyland ticket prices, including the first $2,200+ ticket. Yes, you heard me right…a ticket that costs $2,119 to be exact (before taxes).
There also was just an increase in Disney World Annual Pass prices, which is typical around this time of the year.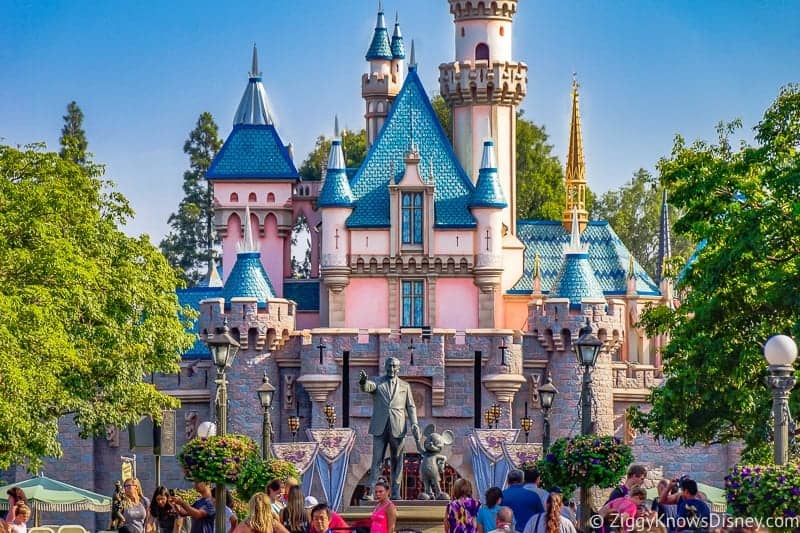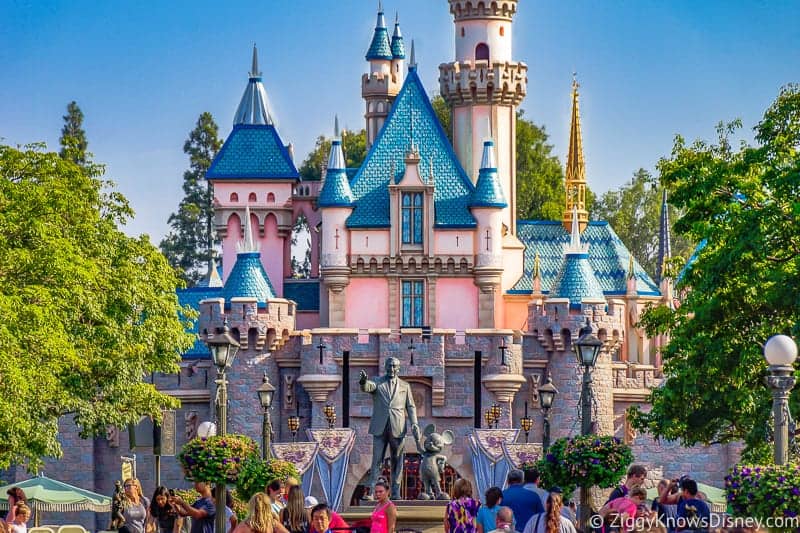 Price increases have come to all ticket types: 1-Day tickets in almost all tiers, Multi-Day tickets and the biggest increase of all in the Annual Pass category. Disney has even changed the way they are categorizing the Disneyland 1-Day tickets, now breaking them down into 5 Tiers instead of just 3.
There are various reasons for the price increase but we made this post to give you the details and our thoughts about the latest Disneyland ticket prices increase and offer some tips for you on how to get the most of your money. (Updated: February 11, 2020)
Why is there a Disneyland Ticket Price Increase?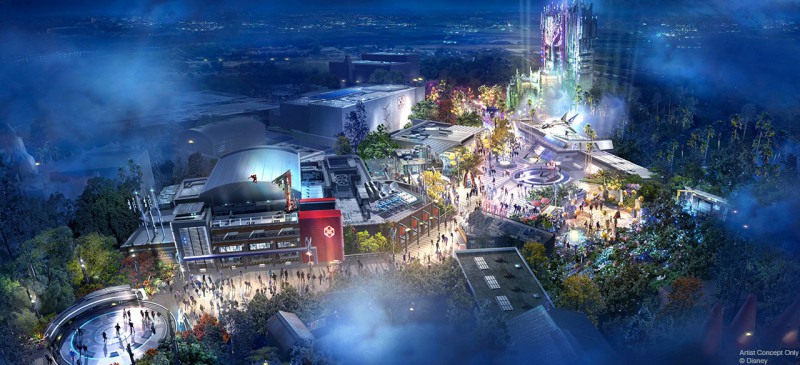 Many people why to know why there is such a jump in prices. It's obvious that besides the fact that Disney always raises their ticket prices every year, there are three major factors why they can do it this year with no consequences whatsoever.
1. Both Walt Disney World and Disneyland have a crowd problem – Record numbers of people are packing into the parks each year and many attractions are often being worked on for refurbishment down due to renovation. That leads to park crowding issues, especially Disneyland which is tiny in comparison to its East Coast counterpart Disney's Magic Kingdom.
It's not alone however as all of the domestic Disney parks have crowd issues, even Walt Disney World. It will be better once some of the new lands and attractions open up but one way to cut the park traffic a bit while still not losing money is increasing the ticket prices.
2. Galaxy's Edge is Here – With Star Wars: Galaxy's Edge now fully open, Disney knows they can raise ticket prices and people are going to come anyways. This is especially evident with the new ride Rise of the Resistance turning out to be a massive hit!
3. Avengers Campus is Coming – Opening up later this Summer, Avengers Campus is going to be Disney California Adventure equivalent to Star Wars: Galaxy's Edge across the street, or at least that is what Disney is hoping will happen. With two attractions planned long-term for this land, that means increased prices in tickets.
Here are the New Official Disneyland Ticket Prices Increase and the difference from last year:
Disneyland Single Day Tickets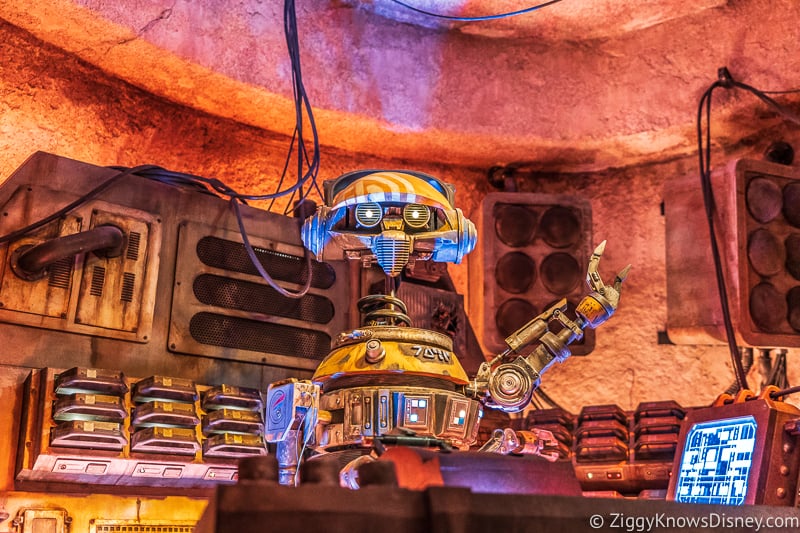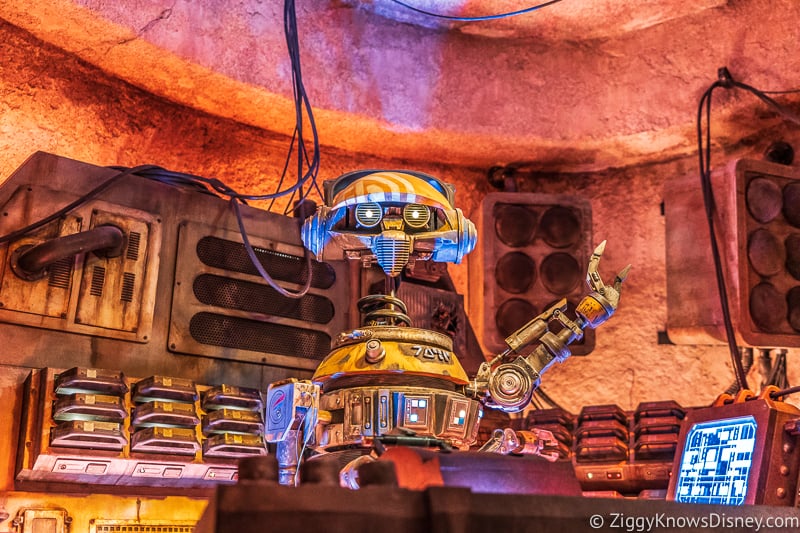 Single Day Tickets are always the worst value for your money so avoid buying them unless you really are only going to be in the area 1 day and you want to visit. Single Day tickets in Disneyland are set up in a new Tier system so ticket prices vary depending on when you are visiting.
This used to be strictly based on the season, but since Disneyland has now switched to a new wider, 5 Tier-based ticket system, there is even more fluctuation in the prices.
There are five different categories from Tier 1 – Tier 5.
Naturally, if you go in the off-season you will pay less than going in peak season. Here are the new ticket prices for Disneyland:
1-Day Tickets (1 Park per day)
Tier 1 – $104
Tier 2 – $114
Tier 3 – $124
Tier 4 – $139
Tier 5 – $154
With this new system, the 1-Day tickets saw small increases in price. The lowest-priced ticket remains $104, while the highest-priced ticket increases by $5 and goes from $149 to $154.
1-Day Tickets (1 Park Hopper)
Tier 1 – $159
Tier 2 – $169
Tier 3 – $179
Tier 4 – $194
Tier 5 – $209
The 1-Day Hopper saw price increases across the board with the lowest-priced ticket increasing by $5 going from $154 to $159, while the highest-priced ticket increases by $10 and goes from $199 to $209.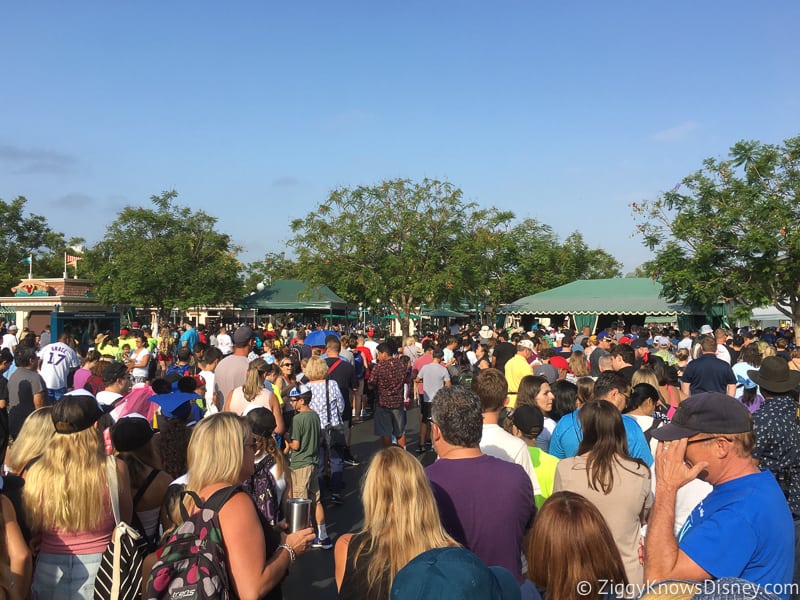 The increases were pretty much what we expected and is pretty much in line with past increases. Even if the prices were slightly higher, Disneyland has such a rabid fanbase and smaller parks, they can get away with it.
Disneyland Multi-Day Tickets
Unlike the Walt Disney World tickets, the Multi-Day Tickets in Disneyland don't have different seasons. That means it doesn't matter what time of year you go, the prices are always the same.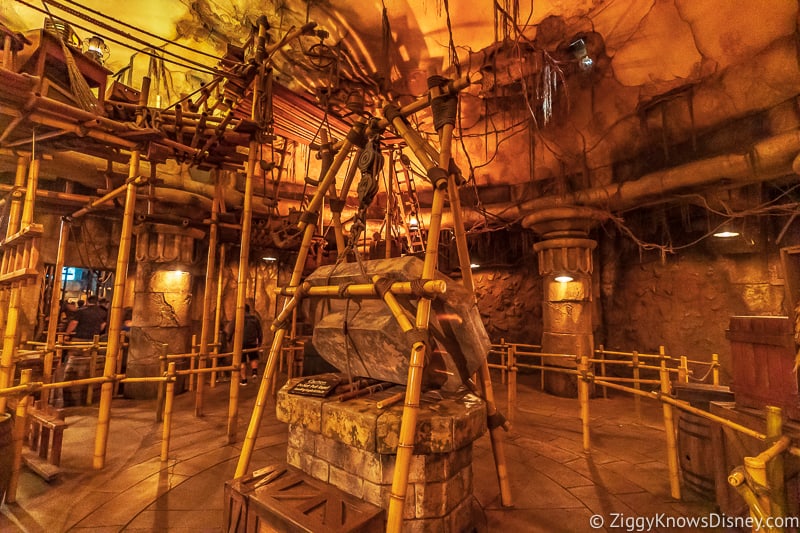 With the latest increase, we saw higher prices across the board for all Multi-Day Disneyland Tickets. Here are the latest prices and the difference from last year:
2-Day Ticket – 1 Park
Now $235, Was to $225 ($10 Increase)
2-Day Park Hopper
Now $290, Was to $280 – ($10 Increase)
3-Day Ticket – 1 Park
Now $310, Was to $300 – ($10 Increase)
3-Day Park Hopper
Now $365, Was to $355 – ($10 Increase)
4-Day Ticket – 1 Park
Now $340, Was to $325 – ($15 Increase)
4-Day Park Hopper
Now $395, Was to $380 – ($15 Increase)
5-Day Ticket – 1 Park
Now $360, Was to $340 – ($20 Increase)
5-Day Park Hopper
Now $415, Was to $395 – ($20 Increase)
These look to me like standard price increases, varying from $10-20 per ticket. Last year was much more dramatic out ahead of Galaxy's Edge with jumps of $20-$25 price jump for each ticket.
The rule is always the more days you add onto your ticket the less you pay each day. So again for a 1-Day Peak Ticket to Disneyland in Peak Season you are paying $154. But for a 2-Day Ticket you pay $235 which comes out to be $117.50 per day. This really starts becoming advantageous when you get to 5-Day Tickets and you pay $72 per day.
Disneyland Annual Passes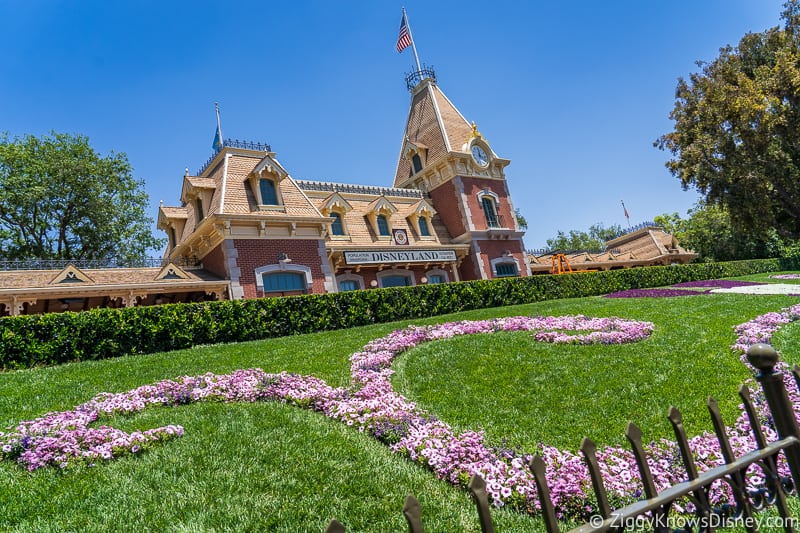 SoCal Select Annual Pass
Now $419,

Was to

$399 – ($20 Increase)
Flex Annual Pass
Now $649,

Was to

$599 – ($50 Increase)
Deluxe Annual Pass
Now $829,

Was to

$799 – ($30 Increase)
Signature Annual Pass
Now $1,199,

Was to

$1,149 – ($50 Increase)
Signature Plus Annual Pass
Now $1,449,

Was to

$1,399 – ($50 Increase)
Walt Disney World/Disneyland Premier Annual Pass
Now $2,119,

Was to

$1,949 – ($170 Increase)
Again for the Disneyland Annual Passes, we see HUGE jumps in prices. The Premier Annual Pass went up $170 to $2,119, making it almost $2,300 after taxes! And the Deluxe and Signature Annual Passes increased by $150 and $250!
If you are a frequent traveler to both Disneyland and Disney World, then the Premier Annual Pass might make sense, but this is only for the most passionate of Disney-goers.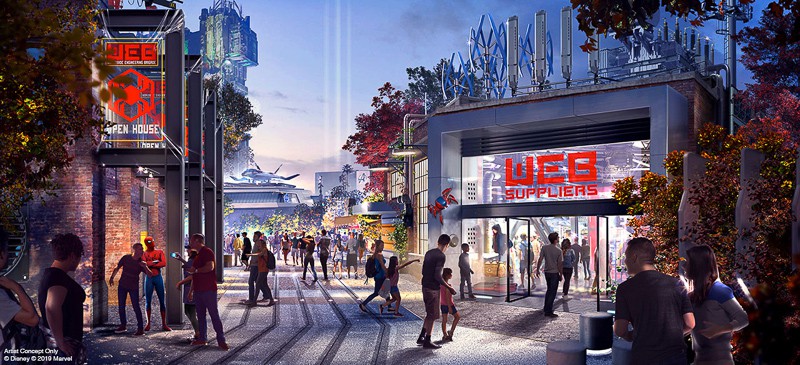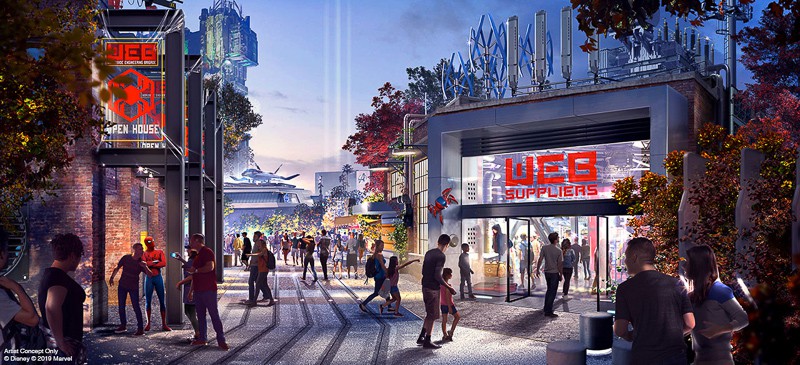 There are so many Disneyland Annual Passholders who make up the crowds in the off-season that Disney doesn't feel threatened even if they raise the price of the annual passes by up to $170. It's also a way of crowd control since that is such a big issue. They know with Rise of the Resistance doing so good, they can afford to raise prices which also might dissuade some from coming or renewing their annual passes.
Just remember when choosing which Disneyland Annual Pass is good for you to check the blackout dates as some of these passes won't be good for the Summer season when Galaxy's Edge crowds are at their highest.
The Select pass, for example, is blocked out for most of the summer, all weekends and many peak vacation weeks. The Signature pass is blocked only for two weeks at Christmas and Signature Plus is good every day of the year.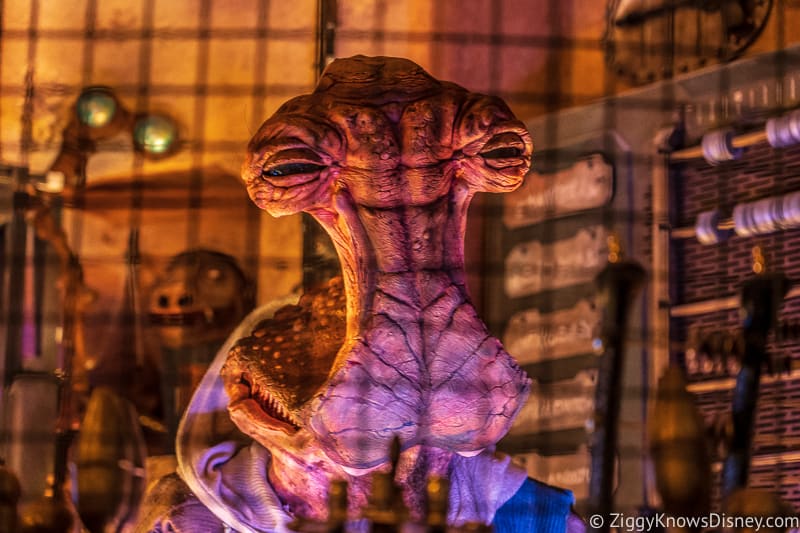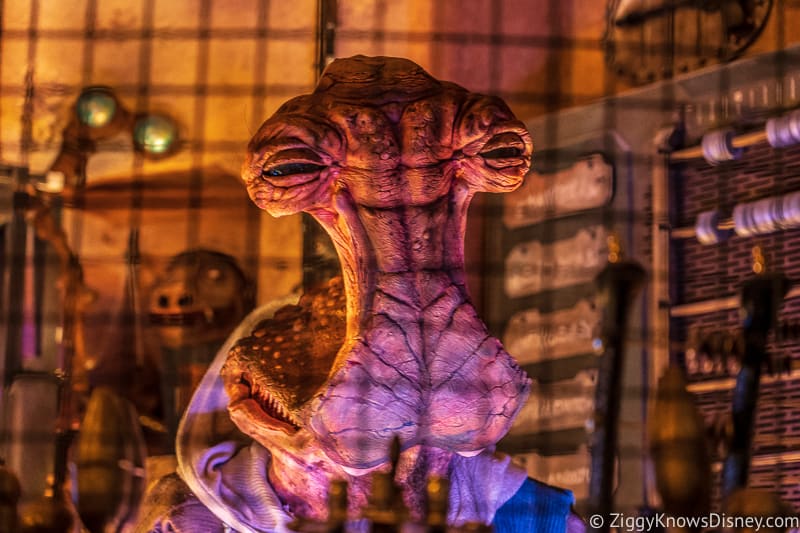 Disney Maxpass Increase
The Disneyland Maxpass which allows guests to bypass the paper-based FastPass system with an electronic one instead also got a price increase from $15 per day to $20. That's another sharp 33% increase, but one that people will pay for seeing as how the paper FastPasses are soon going to become one of the most sought-after resources this side of the Mississippi.
The price for a MaxPass add-on to your Disneyland Annual Pass also went up from $100 to $125.
Like most of you, I don't like these high ticket prices either, but I'm not surprised. Ultimately that's the price we're going to have to pay for the most cutting edge attractions, and I'm sure Disney will have no problem filling the parks to see them. Now it will be interesting if we see another ticket price increase later in the year, or if this is the only one in 2020.
Also, check out the latest Walt Disney World ticket price increases if you are planning a vacation there soon.
Need help planning your Disney Vacation? Contact René from Show You the World Travel for all your trip planning needs. All of the agents there are certified Disney Travel Agents and are super helpful with all your planning needs. I highly recommend them and the best part about it is they are FREE to use!
Your Thoughts:
I want to know what you think about the latest Disneyland ticket price increases for 2019…
Will these increases make it less likely you'll visit Disneyland in 2019?
Which ticket/s are you going to buy?
Let us know in the comments section below!
If you enjoyed this article, as always I appreciate it if you'd share it with others via social media. I work hard at making this website into a useful resource for you and your family to plan your visit to the Disney Parks and I hope it can help you! Thanks 🙂