So with all the craziness over Star Wars: Galaxy's Edge and its attractions, naturally guests want to know more about FastPass there so we thought we'd revisit this topic as many people have been wondering about it. We're going to talk about if Galaxy's Edge using a FastPass system, and if so, which rides have FastPass?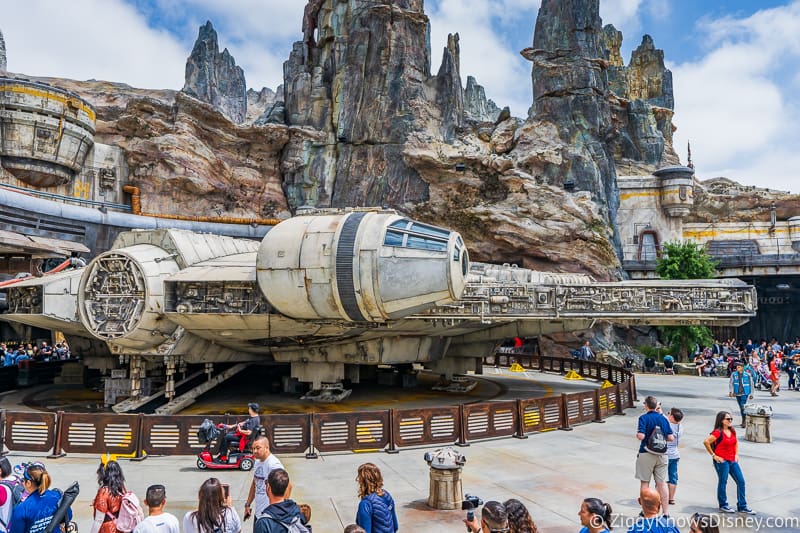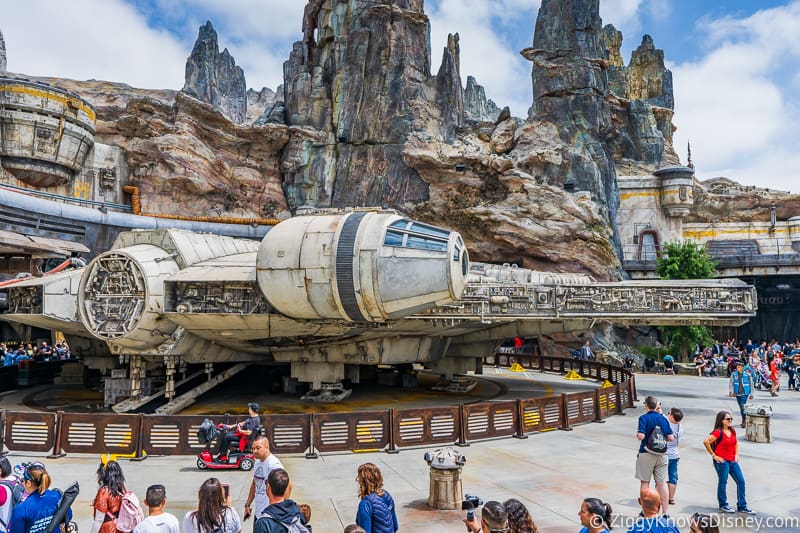 Since Disney rolled out the FastPass system years ago, we've become spoiled to the idea of skipping the lines of our favorite attractions and passing by all those poor people forced to wait.
When Galaxy's Edge first opened up there was no FastPass, however, now there is, but on a limited basis, which we are going to get into more.
Which rides use FastPass in Galaxy's Edge?
Could there ever be a paid version?
UPDATED 2/11/20: We're going to answer those questions to the best of our ability and give you our best Galaxy's Edge FastPass strategy as well so you can navigate this amazing new land as efficiently as possible!
Of course, we don't work for Disney so we don't know their motives behind all the decisions they make regarding Galaxy's Edge, but based on the operations so far and guest flow, we have an idea.
Also, make sure to read our Hollywood Studios Touring Plan Guide where we have 1-Day and 2-Day Itineraries which will help you plan out your day to the full and make the best use of your time.
Is there FastPass in Star Wars Galaxy's Edge?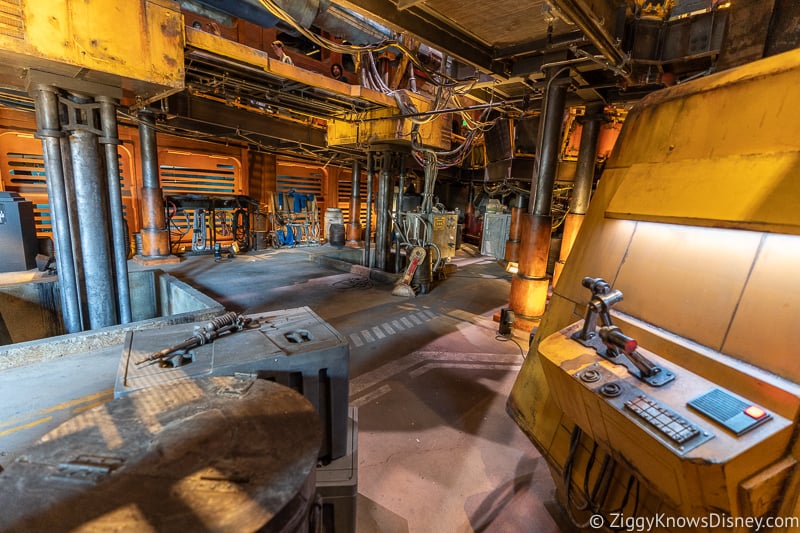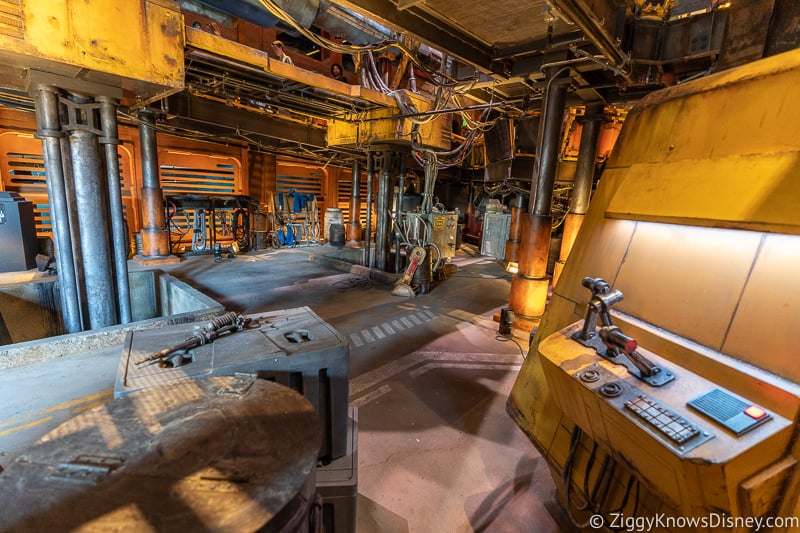 Currently as of February 2020, at this time there FastPass in Star Wars: Galaxy's Edge, although it's only available for one ride in the land of the land. It's not available yet for both attractions and only in one of the parks at this time.
Starting February 19, 2020, guests visiting Disney's Hollywood Studios will find FastPass operational for the Millennium Falcon: Smugglers Run ride. This is a recent decision, and one we are excited is taking place.
It's important to note 2 things, however:
FastPass+ is available for Millennium Falcon: Smugglers Run ONLY. As of writing this, it is still not available for Star Wars: Rise of the Resistance.
FastPasses for Millennium Falcon: Smugglers Run are available ONLY in Hollywood Studios. It was however announced that the Disneyland version of the attraction will be using the FastPass and MaxPass systems soon.
This decision is a good sign and it means that Disney Cast Members are running Smugglers Run very smoothly.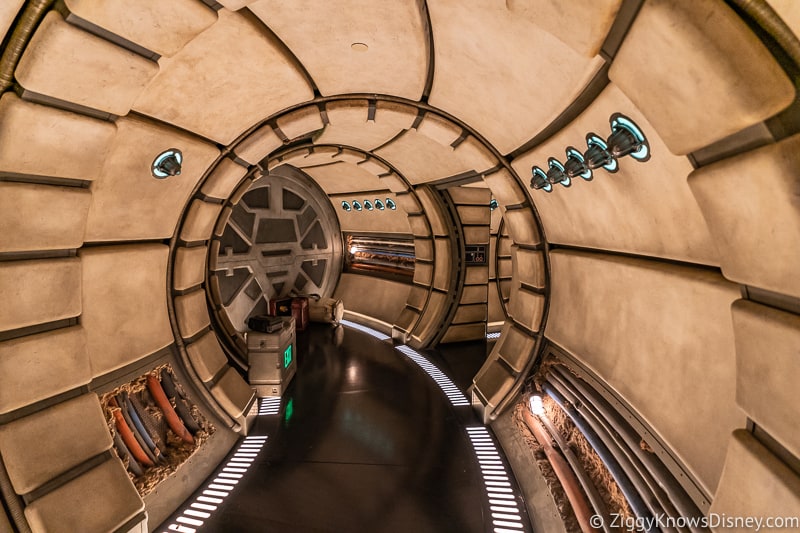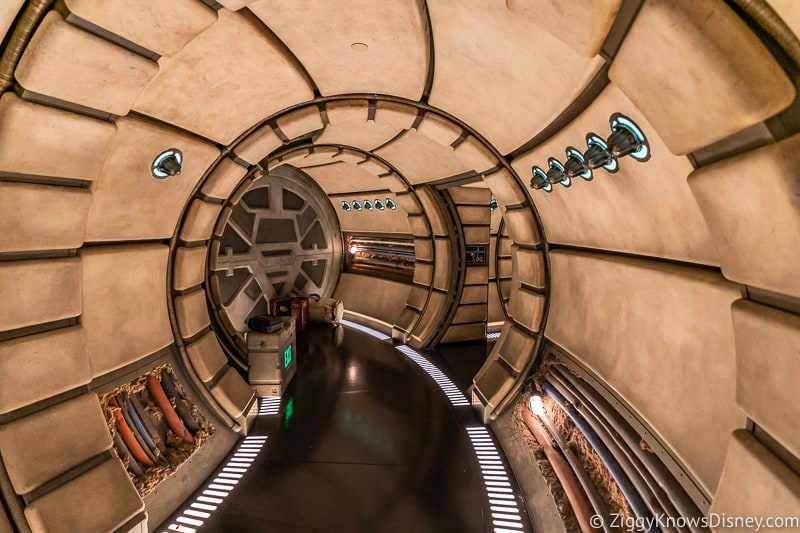 At this time there are still no FastPasses for Rise of the Resistance in either park, and that is to be understood as it just opened up. If you want to ride Rise of the Resistance, you need a boarding pass from the Virtual Queue.
For more information on this read our guide to How to Get Boarding Groups for Star Wars: Rise of the Resistance. There we give detailed information including how the system works and touring strategies.
Now, this isn't to say that there will never be FastPasses for both attractions, in Galaxy's Edge. Both in Hollywood Studios and in Disneyland, the Smugglers Run and Rise of the Resistance attractions are equipped for FastPass and they will both eventually use it, even though that isn't the case at the moment. All the other best attractions in Hollywood Studios use it, so it's only a matter of time here too.
Once that happens we will have more suggestions for you, but for now, we are going to concentrate on a guide to FastPass in Star Wars: Galaxy's Edge and the best touring strategy at this time.
Why Doesn't Galaxy's Edge Use FastPass for All Attractions?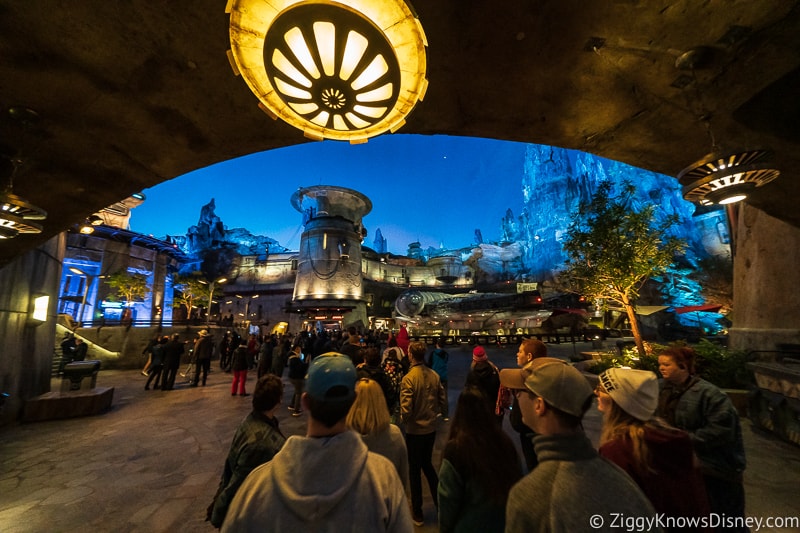 So if both attractions in Star Wars: Galaxy's Edge are set up for a FastPass system, what gives? Why aren't they using them now?
To answer that question, we need to understand that just because an attraction CAN have FastPass, doesn't mean it's in the best interests of the guests at this time to use that type of queuing system.
At first, it was believed that maybe Disney just wanted to build hype around Galaxy's Edge and the attraction/s. Look at when Flight of Passage opened in Pandora a couple of years ago… 6-hour lines. Look at when Frozen Ever After opened in Epcot…5 hour lines.
Heck look at the new Hagrid's Magical Creatures Motorbike Adventure that opened in Universal…it was reported lines were up to 10 hours on opening day! You may think that creates bad press, but it doesn't (not being operational creates bad press, but that's another story). It creates buzz and gets people thinking they need to go on that ride because if people waited 10 hours it must be amazing!
That's not exactly what's going on here though.
The first reason why Disney isn't using FastPass fully at this time in Galaxy's Edge is that enabling FastPass on an attraction immediately cuts down on overall ride capacity for standby guests.
In studying FastPass over the years, it's our opinion that at times even the overall capacity for a ride can be decreased because of FastPass. Cast Members often are too concerned with moving the FastPass guests through the line rather than keeping the lines moving. This can thus create inefficiency for an attraction.
It's actually been a smart move on Disney's part to not include it right away in both Star Wars Lands.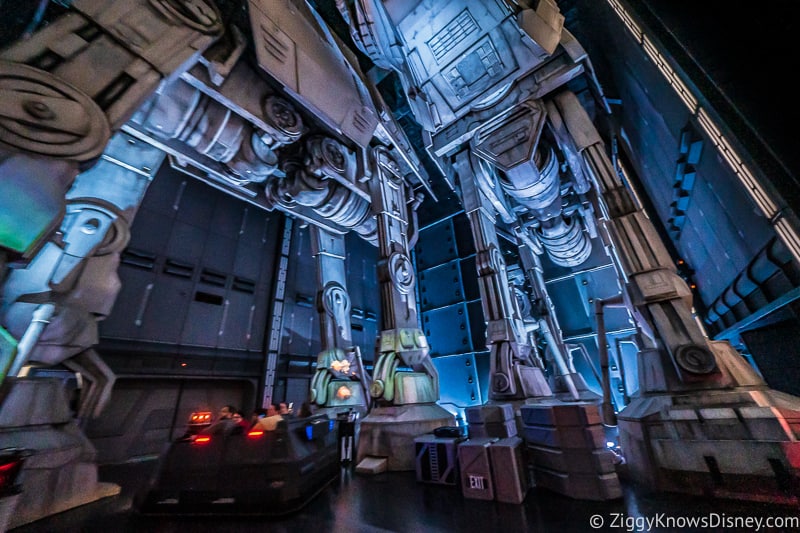 While there are going to be some guests who are absolutely thrilled about getting a FastPass and not having to wait in line for the attraction, there are going to be even more guests angry because they won't be able to ride that day or will be waiting in tremendous lines to do it.
In the case of Star Wars: Rise of the Resistance, this proves to be very important. Already as it is it's an extremely popular attraction, that not everyone visiting Galaxy's Edge on a given day gets to ride. Now if you decrease that number, even more, we are going to have some grumpy guests at guest services.
The second reason why Disney isn't using FastPass on Rise of the Resistance is that it's too unstable at this point to be able to run FastPass, and this definitely reduces capacity.
Normally, when an attraction goes down due to mechanical or technical failure, the queue is dumped, and any guests that had FastPasses during that window of time are given a new FastPass they can then use to come back later with. That's ok for most rides because the majority are pretty stable and don't have major technical problems.
Rise of the Resistance on the other hand just hasn't been reliable enough at this point in time to take the risk of using a FastPass system yet. It's been notoriously difficult to keep running efficiently for long periods of time since opening and some days the attraction goes down 3, 4 or more times.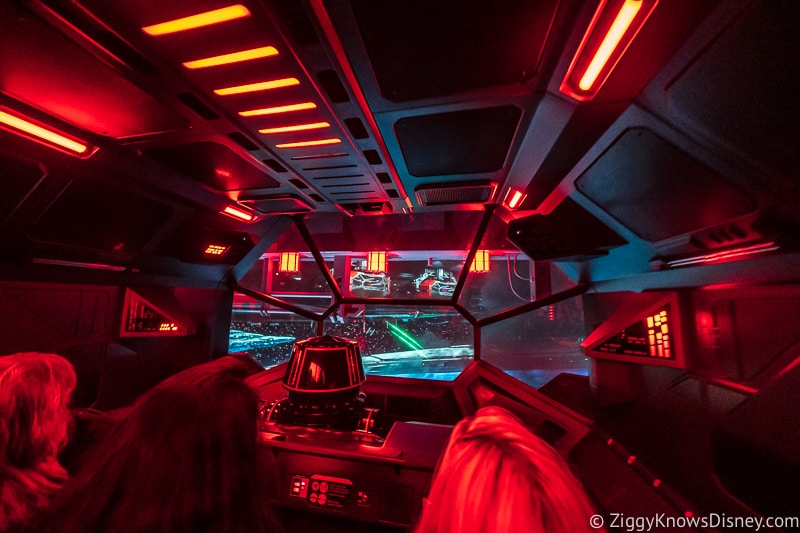 Disney would never be able to keep up with the demand for FastPass vouchers, so including FastPass would just further reduce the ride's capacity, keeping even more guests from riding.
This ride is so complex, Disney wants to do some extensive real-world testing on it to figure out how many FastPasses they can allow per hour, while not slowing down the regular line.
Instead, Disney has opted to use Boarding Groups for Rise of the Resistance, and it has been pretty efficient so far.
By using the Virtual Queue and boarding passes, Disney can control when guests get to ride much better, and if the ride goes down, they just stop calling groups until it comes back up. For both Disney and the guests, this makes things way easier.
This won't stay like this forever, and eventually, both rides will run a FastPass system in Galaxy's Edge.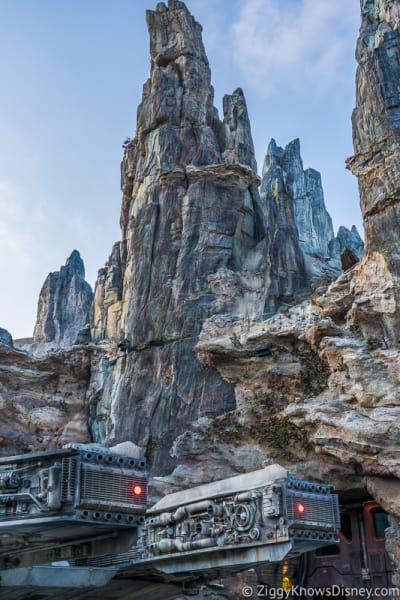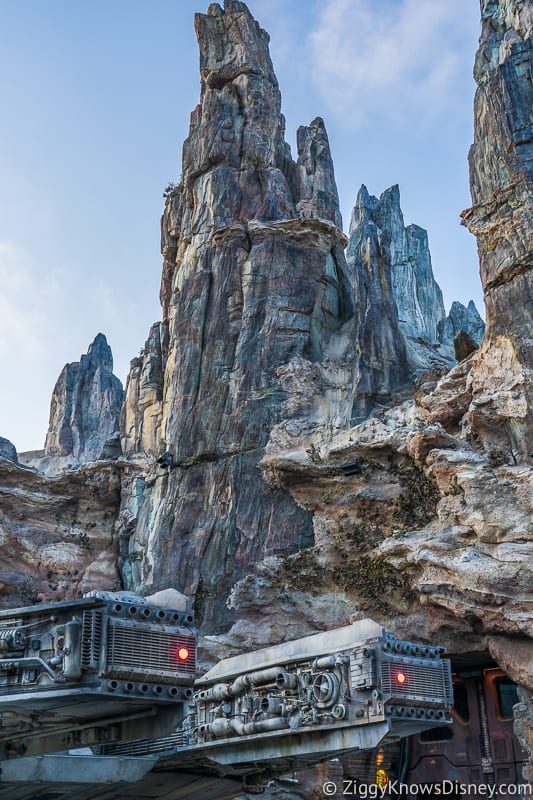 When Will Rise of the Resistance Start Using FastPass?
At this point, there is no set timetable for when FastPass is coming to Rise of the Resistance. If the crowds don't slow down, then it's going to be a long wait.
Looking forward, it's almost impossible to predict when Rise of the Resistance will use the FastPass system. Heck, the Millennium Falcon has been open since May 2019, and it still doesn't have FastPass yet in Disneyland and just got one in Hollywood Studios.
Again, we know they will eventually put it in Galaxy's Edge down the road, we just don't have any timeline on that at this point.
Disney has stated that "we will continually evaluate our operations and services in order to help provide a great Guest experience." That translates into: "When we think it's ready, then it's ready."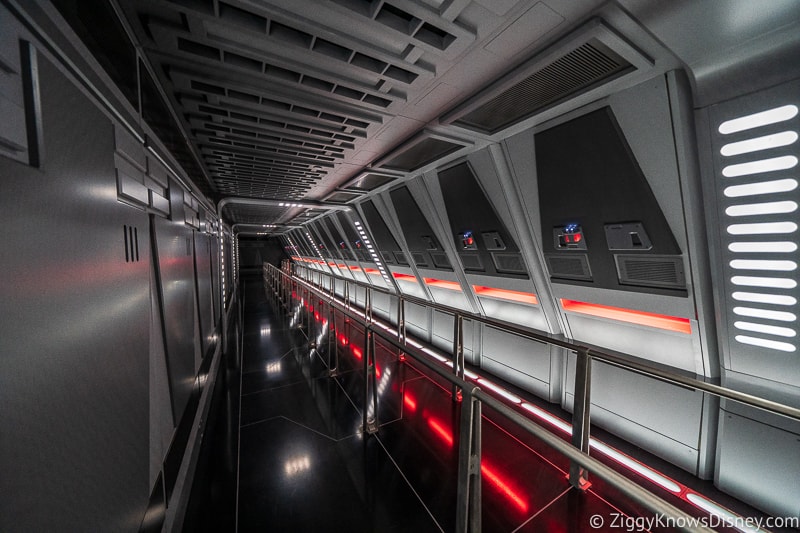 Even though we don't have any insider info, with the popularity of Rise of the Resistance as high as it is, we could see them continuing to use the Virtual Queue for months, maybe through the Summer, and who knows, even into 2021.
Spring in Walt Disney World is an exceptionally busy time, and Summer is very crowded too. If there are this many people flooding Hollywood Studios in the slow season, I don't see there being any fewer people until September probably.
The problem is when we go into 2021, things aren't going to get any more relaxed. Disney will be celebrating its 50th Anniversary, and they are expecting the entire world to be here that year.
Our only hope is if Disney technicians can drastically improve ride capacity and reliability. That would go a long way to getting us towards a normal FastPass system.
Star Wars: Galaxy's Edge FastPass Strategy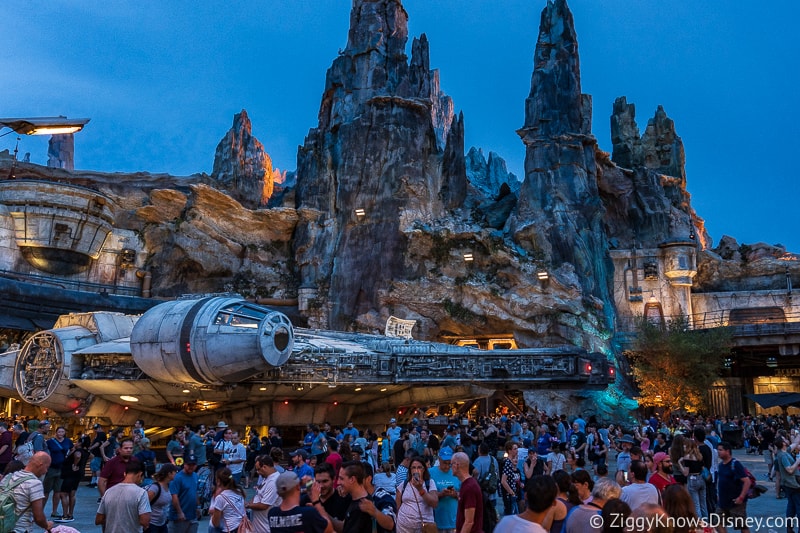 At this point, there isn't that much of a strategy to implement for Galaxy's Edge and Fastpasses. With Millennium Falcon: Smugglers Run being the only attraction using it, there is no choice between this or Rise of the Resistance.
Where the strategy comes into play, however, is when you take into consideration the other attractions in the park. In this case, we are speaking specifically about Disney's Hollywood Studios since Disneyland doesn't have FastPass working yet for Smugglers Run.
Millennium Falcon: Smugglers Run results as a Tier 1 attraction in Hollywood Studios. Right now, Slinky Dog Dash is the only other Tier 1 attraction. Since you can only make one Tier 1 selection per day, you're essentially choosing between those two rides.
We would recommend using your Tier 1 choice for Slinky Dog Dash. It has a higher average wait time, and if you wait till later in the evening, you can ride Smugglers Run with a very short wait. Another option is to use your FastPass choice on Mickey and Minnie's Runaway Railway, which will have huge crowds when it first opens.
Everyone is excited that Smugglers Run finally has a FastPass option, but in our experience, that's not going to be the smart play.
For more info, read our Hollywood Studios FastPass+ Guide, where we talk more specifically about an overall touring strategy when visiting that park.
You also will find our Hollywood Studios Rope Drop guide helpful when figuring out the best plan to do the rides you don't have FastPass for.
Could Galaxy's Edge in Disneyland and Disney World actually have a Paid FastPass System?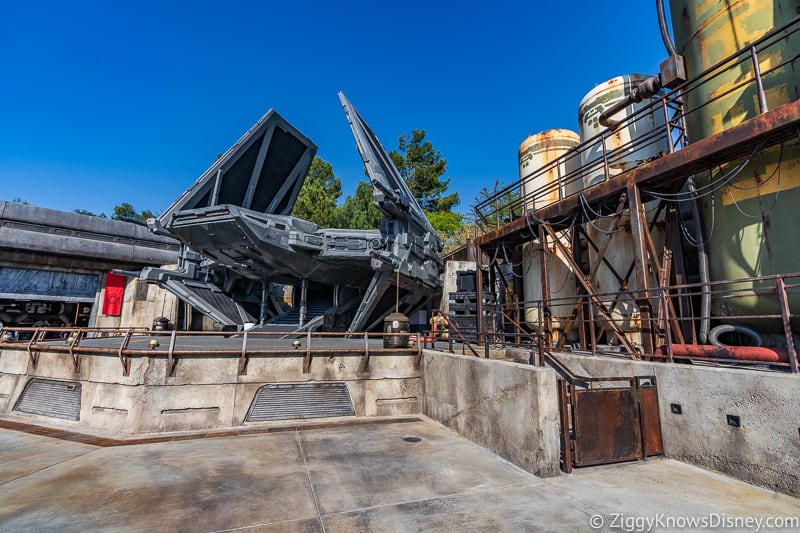 I wanted to talk about this because of a rumor that was out when Galaxy's Edge opened up. Basically it was saying that Disney was leaning towards selling FastPasses for the attractions: Star Wars: Rise of the Resistance and Millennium Falcon: Smugglers' Run.
According to the rumor, the paid FastPass system would have allowed guests to buy their FastPasses ahead of time so they didn't have to wait in the gigantic lines. They proposed that paid FastPasses wouldn't be the ONLY FastPasses though, as both Disneyland and Walt Disney World would still have the normal FastPass systems in place for guests who don't want to pay.
Again nothing has happened regarding paid FastPass yet and at first, it seemed plausible, but now it does certainly doesn't look like Disney will be using any sort of paid FastPass system here in the short term.
The reason why some people were thinking it was possible is that it makes sense from a financial standpoint for Disney. They know they have a gold mine in Galaxy's Edge, and people would potentially be willing to shell out the $ to skip the lines, or to pay for preview events even before the new land opens.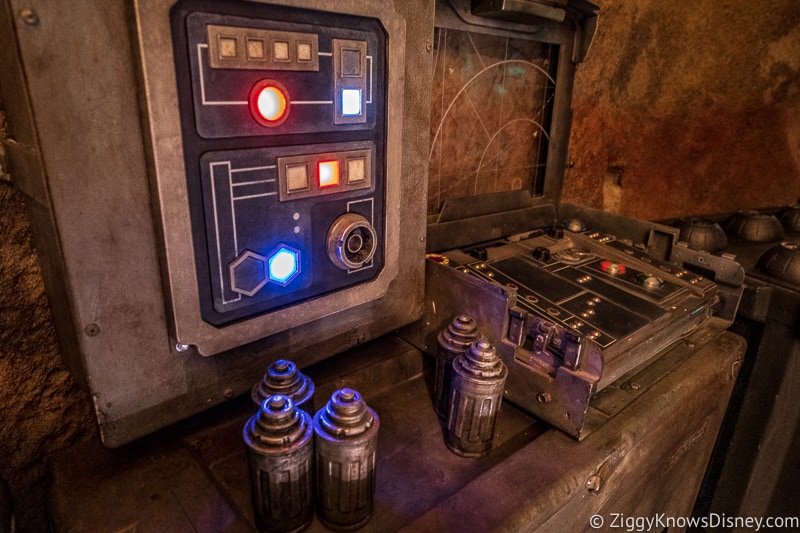 A paid FastPass system would speed things up tremendously and make the experience of visiting Galaxy's Edge much more pleasant for those willing to pay instead of having to wait hours and hours in line, or risk not getting a boarding pass with the Virtual Queue.
There's no word on how much this would have cost but my initial guess is that people would easily pay $20-30 per attraction if they could skip over everyone and jump to the front of the line. That would get expensive with a family of 4, but if you are just a solo visitor would you rather wait 5-6 hours per ride or spend the $20-30 bucks?
Again as long as the Virtual Queue is running for Rise of the Resistance it's less of an issue. What happens though when that stops, as it is rumored to at some point in 2020 or 2021?
Since both parks have two different FastPass systems, they would each handle a Paid FastPass service differently. In Disneyland, it could be added on to the MaxPass system as a premium upgrade.
In Walt Disney World they would probably have a specific amount of FastPass+ reservations set aside as paid options allowing you to book them through the My Disney Experience app.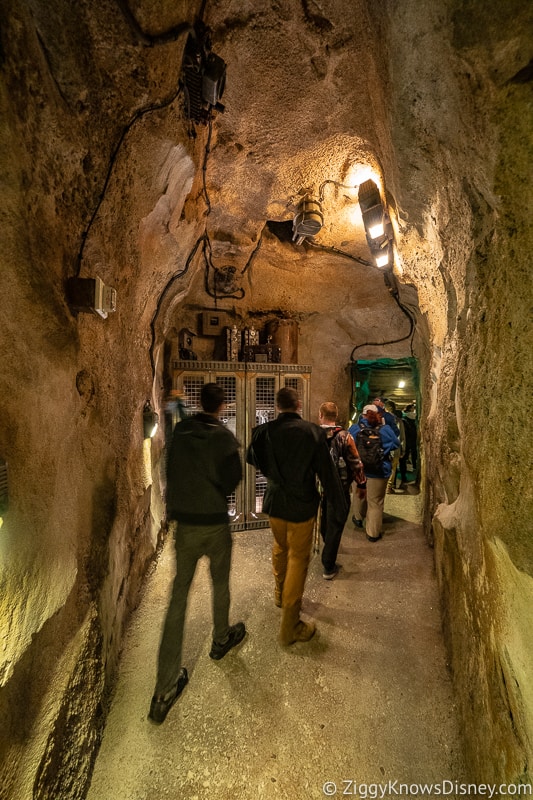 This, however, would cause some problems because each attraction can only handle so many FastPass reservations per day. That means that the ones allocated online to guests who aren't paying would be severely limited, with a much lower quantity available.
Just an example, if they have 10,000 FastPasses per day for each attraction, they might decide they need to save 3,000 for paid FastPasses meaning only 7,000 will go out to the public. I guess they could always release the un-bought FastPasses the "day-of", but quantities would be really reduced.
Also seeing people walk by when they themselves are waiting out in the hot sun for hours and hours, would make a real lot of guests pretty angry pretty quick. I also don't think it would be good press to have a paid FastPass system at this time. Prices are high enough as it is in Galaxy's Edge, and I don't think Disney would test pushing the limits that much.
While I don't think Disney is ever going to do one specifically for Galaxy's Edge, it might be coming at a park-wide level. In fact, it's once again been rumored that Disney is looking to eventually roll out a paid FastPass+ service in Disney World. That would be for all attractions though, and not just Galaxy's Edge specifically.
The whole thing is interesting to think about and deserves keeping an eye on. We'll let you know as soon as Disney modifies their Galaxy's Edge FastPass system in either park and we'll give you more strategies on that.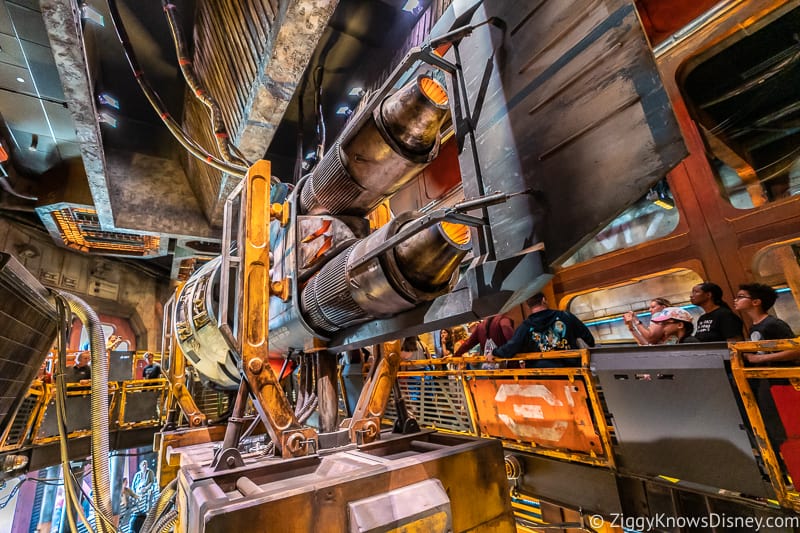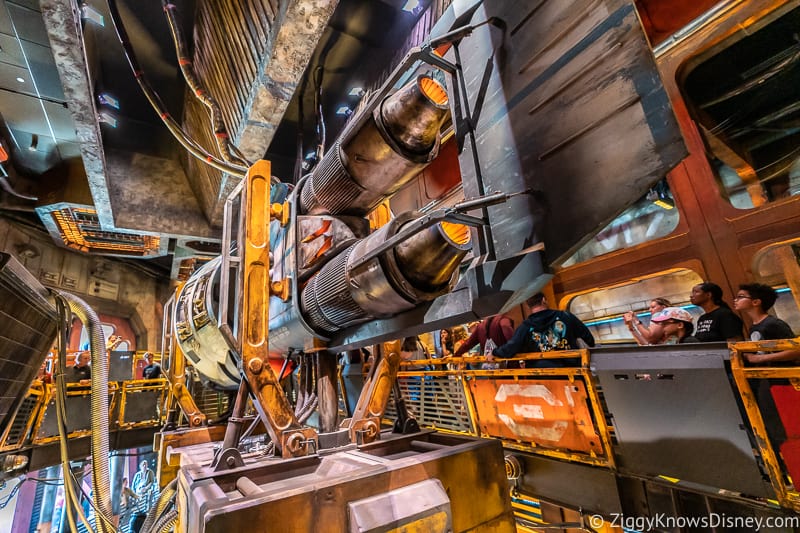 Galaxy's Edge FAQs
Which attractions use FastPass in Star Wars: Galaxy's Edge?
Currently, the only attraction to use a FastPass system in Galaxy's Edge is the Millennium Falcon: Smugglers Run ride in Disney's Hollywood Studios. This starts February 19, 2020.

FastPass and MaxPass are coming to Smugglers Run in Disneyland soon.
How to I make a FastPass reservation for a Galaxy's Edge attraction.
Using your My Disney Experience app or a FastPass kiosk located in the park, you can make reservations for the attractions currently accepting FastPass.
Many have been asking me just how great is Galaxy's Edge? I think that it lived up to the huge hype for the most part and we loved our trip to visit it. Check out our personal review of Galaxy's Edge and also the complete walkthrough to see every corner of the land.
For more info read our Star Wars: Galaxy's Edge Ultimate Guide for a detailed look at the attractions, dining, planning, and tips.
Stay tuned here at Ziggy Knows Disney as we'll be bringing you tons more updates on Star Wars: Galaxy's Edge and all the details as soon as things come out.
Your Thoughts
I want to know what you think about the current state of the FastPass system for Galaxy's Edge…
Do you think it's a good idea to have it or not have it?
Would you be in favor of a Paid FastPass system?
Let us know in the comments section below!
If you enjoyed this article, as always I appreciate it if you'd share it with others via social media. I work hard at making this website into a useful resource for you and your family to plan your visit to the Disney Parks and I hope it can help you! Thanks 🙂